energia.gr: Gazprom May Delay Shtokman Project On Mkt Conditions
Russian gas firm OAO Gazprom (GAZP.RS) says it may delay development of the giant Shtokman gas condensate field depending on market conditions, the company has said in a eurobond memorandum.
The news comes after state-controlled Gazprom announced last month it would postpone the launch of another major field, Bovanenkovo, on the remote Yamal peninsula, as the global recession cuts demand for its natural gas in Russia and Europe.
Under Gazprom's original plan to develop phase one the Shtokman field, it would produce 23.7 billion cubic meters of natural gas a year starting 2013 and up to 7.5 million metric tons of liquified natural gas, or LNG, a year starting in 2014.
"This timeline may be revised accordingly to reflect natural gas market conditions," the company said in the eurobond memorandum seen by Dow Jones Newswires Tuesday.
Gazprom's European exports fell by almost one third in the first half of the year to 60.4 billion cubic meters from 89.1 billion a year earlier, due to high gas prices and lower demand due to the recession, the company said in the memorandum.
Gazprom is developing Shtokman, in icy waters of the Barents Sea 650 kilometers northeast of Murmansk, together with France's Total SA (TOT) and Norway's StatoilHydro (STO). They each hold 25% and 24%, respectively, in the company developing the first stage of the field.
Putin said last month, Total is being considered as a partner to develop the second stage of Shtokman. A Total spokesman declined to comment on the possible delay.
Gazprom said peak production at the Shtokman project may reach 95 billion cubic meters a year.
energia.gr: OMV Gas Plan Is Risky But Promising, Analysts Say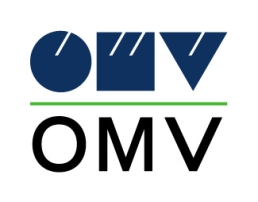 Austrian oil and gas company OMV AG (OMVKY), burned twice recently in major merger attempts, now aims to ensure strong long-term growth by positioning itself as the epicenter of Europe's gas and power strategy – a plan fraught with risks, but also full of promise, analysts say.

It starts with the Nabucco pipeline. The July 13 signing in Ankara of the political pact by the five states involved in the Nabucco pipeline brought OMV a major step closer to realizing its comprehensive gas plan.

The 3,300-kilometer pipeline is slated to transport up to 31 billion cubic meters of gas annually to Austria from the Caspian region via Turkey, Romania, Bulgaria and Hungary.

OMV, as the initiating member of the six-party consortium behind the EU-backed project, is secured a stake in both revenue and transport capacity from operations start in 2014.

But more importantly to OMV, the EUR7.9 billion Nabucco pipeline – named after a Verdi opera – will also be the spinal cord in a network of OMV assets and operations, planned or in the process of being realized, including far-away upstream production as well as European end-consumer power business and everything in between.

"The future of energy is gas and mainly power. OMV has rightly recognized this and is investing in power and in full upstream/downstream integration. This is a very clever strategy – very forward-looking," said Johannes Benigni, managing director of energy advisory firm JBC Energy.

Benigni noted that OMV intends to build three 860-megawatt gas-fired power plants in the approximate vicinity of the Nabucco pipeline's planned route, that the company recently acquired a stake in the development of two major gas fields in Kurdish Iraq and has a memorandum of understanding with the Iranian state oil company for the joint development of the South Pars gas field in Iran, though political considerations have meant the deal wasn't sealed. OMV also has a gas hub and trading platform in Baumgarten in northeast Austria.

OMV management board member and head of its gas division, Werner Auli, recently told Dow Jones Newswires that these individual projects make up the pieces in a large puzzle that is joined together perfectly by the Nabucco pipeline. The overall plan is to focus on infrastructure and power production as a new addition to the business portfolio, "a gas-plus strategy," Auli said.

Erste Bank analyst Jakub Zidon said it makes sense to shift OMV's strategy from a more traditional oil and gas company to a fully vertically integrated energy company with its growth ambitions focused on gas.

"It's not just about selling gas, not just about infrastructure, not just power – it's also about European security of gas supply. The plan is very complicated, but if it works, it will bring major positive upside to the company," Zidon said.

Zidon also noted that the three new power plants will make OMV's refineries in Romania and Germany self-sufficient with regard to electricity. The company, which is also building a plant in Turkey, plans to invest around EUR1.5 billion on the facilities, which will be able to take their gas from the Nabucco pipeline as well as from other sources.

Preparations for the Turkish and Romanian plants are already well under way, while the formal decision to build in Germany is still waiting for approval to connect to the power grid there.

Another major component of OMV's strategy is the Baumgarten hub, which already distributes a large quantity of the Russian gas that passes through Ukraine. The hub transports about 60 billion cubic meters of gas annually, around 20 bcm of which is traded via the hub. But the volume of traded gas should at least double, OMV's Auli said.

In addition to the new trading platform, OMV, Russian gas monopoly OAO Gazprom (OGZPY) and the Vienna Stock Exchange are teaming up to create a virtual gas bourse that kicks off this autumn. When Baumgarten is fully operational, it will have the potential to expand into Europe's most important hub, Auli said.

He said additional gas can be sourced through Baumgarten from the Nabucco pipeline as well as the northern arm of the South Stream pipeline, a project planned by Gazprom but still on the drawing board. Baumgarten can also transport gas from a liquefied gas terminal to be built by OMV and partners at Adria on the Croatian cost.

JBC's Benigni said the intended sources of gas paired with an effective gas exchange platform will make the hub "unbeatable."

"We have analyzed the hub, and it will be brilliant. It will be the prime distribution point of the European continent," he said.

Still, the risks to the plan are also clear, analysts said.

The Nabucco project could still fall prey to a lack of financing or a shortage of gas, and the possible upstream components of OMV's plan are based in Iraq and Iran, one of which is highly unstable while the other currently isn't viable.

Furthermore, OMV is walking a fine line with powerful Russia. On one hand, the success of the Baumgarten hub hinges on Gazprom's dedication to the project. And with the Nabucco project, OMV is working to reduce Gazprom's – and thereby the Kremlin's – muscle in European energy matters.

"If it works, it can be a decent thing, but I have always been skeptical. There are many new and uncertain factors," said one analyst who asked to remain anonymous. He noted in particular that the trading and transport projects are heavy on capital expenditure, while the return on investment looks rather modest.

"It's not always good to diversify into new business areas," the analyst said, noting that the stock price reflects the trust shareholders in have a company's competence and while OMV has a proven track record in oil and refining, the same isn't true in the case of gas infrastructure and power production.
Pravda: Ukraine Blindly Involved in Another Major African Oil Fight
Ukraine can find itself involved in another arms shipment scandal. This time it goes about Southern Sudan. Several Ukrainian and African media outlets reported that Ukrainian T-72 tanks had been spotted in the war-torn country. It is worthy of note that the UN introduced an embargo against the separatist state.
There is no direct evidence to prove illegal arms trafficking from Ukraine to Southern Sudan, but the news does not seem to be surprising at all. Ukraine was involved in illegal arms deals with Tamil Tigers, not to mention its affairs with Georgia. A cargo of Ukrainian military hardware was arrested in Nigeria at the end of June.
Why does Kiev have such strange partners in the arms business? Vladimir Skachko, a Ukrainian scientist of politics, said in an interview with Pravda.Ru that Ukraine had no special strategic interests in Sudan.
"We don't need Sudanese slaves that Egyptians and Arabs used to hunt for in ancient times, nor do we need the Sudanese oil, which someone in the West is eager to obtain," the specialist said.
The talks about the arms deals between Ukraine and Southern Sudan appeared in 2008, when Somali pirates seized the Faina vessel with a cargo of Ukrainian-made military hardware on board in September. The ship was traveling to Kenya, but it was clear that Kenya was a transit state to bring the arms to Southern Sudan.
Why would Ukraine sell its arms to separatists? First and foremost, no one else would buy the nation's outdated, albeit modernized, hardware of the Soviet times. For example, Ukraine still has about 50,000 Soviet armored vehicles. Secondly, separatists pay cash for what they buy with no taxes and no additional attention.
"Why do you think so many arms depots either burn or explode across Ukraine during the recent three years? It's because no one can account for what has been destroyed by the fire. It is an open secret that the fire is the primary weapon of a thief. However, what is done by night appears by day. The news about Ukrainian arms appearing in various countries will continue to emerge. The Ukrainian arms may appear in most exotic and remote locations," Vladimir Skachko said.
As soon as the Somali pirates received their ransom for the Faina, the scandal was pushed into the background and eventually forgotten. Most likely, the Faina was not the only Ukrainian vessel which delivered arms to the rebels in Southern Sudan.