Bursa: "Aurelian Oil & Gas" a găsit, în Suceava, noi resurse de gaze
"Aurelian Oil & Gas" a anunţat că a descoperit, în judeţul Suceava, un zăcământ de gaze naturale cu rezerve recuperabile de aproximativ 56,6 milioane mc, care va majora producţia companiei britanice cu 18%. Potrivit Mediafax, teste de flux vor fi efectuate în următoarele săptămâni, când echipamentul necesar va fi eliberat din perimetrul Voitinel-1. Puţul va fi legat de centrala pe gaze din Bilca – Suceava, iar începerea producţiei este estimată pentru al patrulea trimestru din 2010. Compania are o participaţie de 50% la blocul Suceava, restul revenind "Regal Petroleum". "Aurelian Oil & Gas" controlează, în ţara noastră, mai multe perimetre, între care Lilieci-1, Roman Secuieni, Vicşani, Frătăuţi-1 şi Voitinel-1.
Bursa: "Romgaz" a început pregătirea listării pe Bursa de la Bucureşti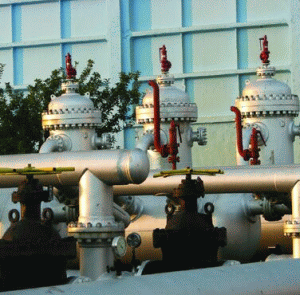 Ministrul Economiei, Adriean Videanu, a anunţat, în a doua jumătate a lunii mai, că "Romgaz" se va lista la Bursa de la Bucureşti. Marcel Piteiu, directorul general al "Romgaz", ne-a declarat: "În urma anunţului făcut de domnul ministru Videanu, reprezentanţii companiei au început discuţiile referitoare la evaluarea şi întocmirea documentaţiei astfel încât, peste nouă luni, să putem lista 10-15% din acţiuni la Bursa de Valori Bucureşti. La această dată, este prematur să discutăm despre desemnarea intermediarului listării".
Producătorul de gaze deţinut de stat are proiecte foarte ambiţioase pentru explorarea resurselor petroliere din ţară şi din străinătate. Datorită faptului că Zona Caspică este una dintre principalele surse potenţiale pentru proiectele de transport a gazelor AGIR (Azerbaidjan – Georgia – România) şi Nabucco (Turcia – Bulgaria – România – Ungaria – Aus-tria), specialiştii de la "Romgaz" analizează atent posibilitatea desfăşurării de operaţiuni petroliere în această zonă. "Departamentele de specialitate din companie analizează, momentan, informaţiile şi datele dobândite, urmând ca, în momentul în care unul sau mai multe proiecte se vor concretiza, să luăm deciziile de rigoare", ne-a spus domnul Piteiu.
"Romgaz" mai derulează, în parteneriat cu investitori privaţi, operaţiuni de explorare şi producţie a unor zăcăminte petroliere din Slovacia şi Polonia. După desfăşurarea operaţiunilor corespunzătoare primei faze de explorare a acestor zăcăminte, în care s-au achiziţionat aproximativ 260 km seismică 2D (n.r. lucrări specifice de cercetare) şi s-au efectuat studii de teren pentru obţinerea de date cu caracter structural şi geo-chimic, s-au delimitat o serie de pros-pecte şi lead-uri care ridică gradul de prospectivitate a celor trei perimetre Svidnik, Medzilaborce şi Snina.
Potrivit directorului general al "Romgaz", zonele cu prospectivitate ridicată au fost identificate în toate cele trei perimetre aflate în concesiune, justificând, astfel, continuarea operaţiunilor şi în faza a doua a explorării în configuraţia actuală a blocurilor menţionate.
Aceste zone urmează să fie evaluate prin foraj şi prospecţiuni seismice menite să delimiteze cu exactitate extinderea potenţialelor acumulări, precum şi descoperirea altor zone noi cu potenţial pentru explorare.
"Romgaz" a depus oferte comune împreună cu "Exxonmobil" şi "OMV Petrom", pe data de 19 mai, în cadrul rundei X de licitaţii pentru concesionarea unor perimetre petroliere din Marea Neagră. Marcel Piteiu ne-a declarat că termenii şi condiţiile comerciale ale ofertelor depuse sunt confidenţiale şi că nu ne poate spune ce resurse financiare va angaja compania în aceste explorări dacă va câştiga licitaţiile. Câştigătorii vor fi anunţaţi de Agenţia Naţională pentru Resurse Minerale (ANRM) la finele acestei luni.
În prezent, specialiştii "Gazprom" analizează propunerile "Romgaz" în raport cu structurile depletate (n.r. zăcăminte de gaze epuizate) din ţara noastră, care prezintă potenţial pentru dezvoltarea de depozite subterane, ne-a mai declarat Marcel Piteiu. În perioada următoare, gigantul rus va prezenta companiei rezultatele acestor analize. Părţile au convenit ca perioada de valabilitate a Memorandumului dintre "Gazprom" şi "Romgaz" să fie extinsă până în data de 25 mai 2011.
"Romgaz" intenţionează să intre pe piaţa producătorilor de energie electrică prin intermediul termocentralei de la Iernut, pe care o va prelua de la "Termoelectrica", în contul creanţei pe care o are de recuperat de la producătorul de electricitate. Conducerea "Romgaz" ne-a precizat că, în situaţia actuală, este prematur să se pronunţe asupra termenelor şi planului de viitor pentru centrala Iernut.
money.ro: Rusia mai face un pas către South Stream, semnând un acord cu Grecia
Moscova a mai făcut, luni, un pas către realizarea gazoductului ce ar aduce gaz rusesc în sudul Europei, ocolind Ucraina, odată cu semnarea unui acord cu Grecia pentru construirea conductei considerate o rivală a proiectului european Nabucco, relatează Wall Street Journal.
Această nouă mutare a Rusiei, notează cotidianul economic american, ar putea pune presiune pe proiectul Nabucco, în care este implicată şi România şi prin care Uniunea Europeană doreşte să-şi diminueze dependenţa de resursele ruseşti.
Proiectul South Stream – dezvoltat de Gazprom şi compania italiană Eni SpA – va transporta pe sub Marea Neagră gazul din Rusia şi Asia Centrală către pieţele europene.
Monopolul de stat OAO Gazprom şi operatorul sistemului de transport al gazului din Grecia, DESFA S.A, vor crea o companie comună, în care cele două grupuri deţin câte jumătate din acţiuni. Joint-venture-ul se va ocupa de proiectarea, finanţarea, construirea şi folosirea conductei South Stream pe teritoriul Greciei.
Rusia deja a încheiat acorduri bilaterale cu Bulgaria, Ungaria, Serbia, Croaţia, Slovenia şi Austria pentru proiectul South Stream, gazoductul fiind proiectat să transporte între 31 de miliarde şi 63 de miliarde de metri cubi de gaz pe an.
Anul trecut, Rusia a întrerupt furnizarea de gaze către Ucraina, în urma unui diferend legat de preţ, ceea ce a afectat alimentarea Europei Occidentale, în condiţiile în care cea mai mare parte a gazului importat din Rusia tranzitează conductele Ucrainei în drumul către Europa. Războiul gazelor dintre Rusia şi Ucraina a stârnit îngrijorare în legătură cu dependenţa Europei de gazul rusesec şi a dat avânt proiectului Nabucco, sprijinit de UE, care ar ocoli Rusia. Gazoductul întâmpină însă probleme nereuşind să găsească pentru alimentare suficiente volume de gaz din Asia Centrală şi Orientul Mijlociu.
Conducta Nabucco, având o lungime proiectată de aproape 3.300 de kilometri, urmează să lege câmpurile de gaz din Asia Centrală de Europa, tranzitând teritoriul Turciei şi al Europei de Sud-Est, inclusiv al României, dar ocolind Rusia. Costul construcţiei este estimat la circa 7,9 miliarde de euro, dar traseul nu a fost decis definitiv. Consorţiul internaţional Nabucco vizează 2014 ca dată pentru intrarea în funcţiune a gazoductului.
Comisia Europeană a alocat 200 de milioane de euro pentru a comanda conductele pentru viitorul gazoduct. Dar banii europeni vor fi viraţi numai dacă proiectul va fi definit clar până în toamnă, în special prin contracte de aprovizionare cu gaz încheiate cu ţările furnizoare, care se negociază pe cinci ani în avans.
Bursa: Turcia şi Azerbaidjanul au încheiat un acord esenţial pentru Nabucco
Turcia şi Azerbaidjan au încheiat, ieri, la Istanbul, un acord în domeniul gazelor considerat esenţial pentru aprovizionarea viitorului gazoduct Nabucco şi reducerea dependenţei energetice a Europei faţă de Rusia, transmite AFP, citată de Mediafax. Acordul a fost semnat de ministrul turc al Energiei, Taner Yildiz, şi omologul său azer, Natik Aliev. La ceremonie au asistat preşedintele azer Ilham Aliev şi premierul turc Recep Tayyip Erdogan. Acordul stabileşte costul exporturilor azere de gaze către Europa, prin intermediul Turciei. Odată cu stabilirea condiţiilor de tranzit pentru gazele azere, acestea devin disponibile pentru proiectul Nabucco, care ar putea fi dat în folosinţă în 2014, potrivit Reuters. În pofida actualului mediu economic dificil, cererea de gaze ar putea creşte din nou în 2015.
Adevarul: AIE cere G20 eliminarea subvenţiilor la combustibilii fosili, pentru a reduce emisiile poluante
Eliminarea subvenţiilor pentru combustibilii fosili ar încuraja investiţiile în regenerabile
Agenţia Internaţională pentru Energie (AIE) cere liderilor statelor din G20 să îşi respecte angajamentul de a elimina subvenţiile acordate în domeniul combustibililor fosili, ceea ce ar duce la scăderea cererii de petrol şi a emisiilor poluante, relatează Reuters.
Eliminarea subvenţiilor până în 2020 ar reduce cererea de petrol la nivel mondial cu 6,5 milioane de barili pe zi, respectiv o treime din cantitatea folosită în prezent în Statele Unite.
Acest lucru ar creşte preţul combustibililor fosili, însă ar încuraja investiţiile în producţia de energie regenerabilă, întrucât ar fi eliminate disparităţile dintre preţul energiei verzi şi al celei convenţionale.
"Este singura măsură de strategie care ar produce o schimbare majoră în domeniul energiei şi al schimbărilor climatice", a afirmat economistul-şef al agenţiei, Fatih Birol.
Liderii mondiali caută soluţii pentru reducerea dependenţei de petrol şi combaterea încălzirii globale, iar dezastrul ecologic produs în urma unei explozii la o platformă marină a BP din Gloful Mexic a adus în discuţii costul provocat de folosirea carburanţilor fosili.
Membrii G20 nu au reuşit să încheie un acord pentru restricţionarea emisiilor de dioxid de carbon la summitul de la Copenhaga privind problemele climatice, dar vor discuta despre respectarea angajamentului de eliminare a subvenţiilor la o altă întâlnire care va avea loc la finele acestei luni la Toronto.
inforusia.ro: "Gazprom" catalogheza drept prioritara colaborarea cu China
"Gazprom" finalizeaza cu China un contract pe termen lung pentru livrarea gazelor, transmite canalul "Rossia-24".
"Gazprom" a semnat deja in China conditiile de baza ale livrarii gazelor rusesti, care contin componentele pretului, insa, avand in vedere ca China nu poseda experienta in incheierea contractelor pe termen lung, urmeaza sa se puna de acord toate conditiile livrarii, nu doar pretul.
Pe langa livrarea in China, care se considera prioritara, "Gazprom" examineaza si problema livrarii de gaze in India. Cu India "Gazprom" realizeaza o serie de proiecte de explorari geologice, aceasta tara considerandu-se ca fiind de perspectiva, cu o cerere de consum in crestere.
Ca orientare, raman 9,6 milioane tone pe an din proiectul "Sahalin-2", din acest proiect 65% livrandu-se anul trecut Japoniei.
ITAR RASS: Greece hopes to extend gas contract with Russia after 2016 – FM
Greece has expressed the hope for extending a gas contract with Russia after the effective contract expires in 2016, Greek Deputy Foreign Minister Spiros Kuvelis told a meeting of the joint commission on economic, industrial, scientific and technical cooperation in Moscow on Monday.
"We hope to extend the contract on Russian gas supplies that expires in 2016," he said.
Russia "is ready to consider the issue," the co-chair of the commission, Russian Transport Minister Igor Levitin said.
He stressed that Russia sees in Greece "its traditional and stable partner with which it is ready to boost bilateral trade and economic relations."
"Russian-Greek relations register an ascending trend," Levitin said adding that in the first quarter of 2010 the two countries' trade increased by 72 percent to 1 billion as against the same period of 2009.
today.az: Azerbaijan: from gas importer, to gas exporter
President of Azerbaijan's state oil firm, SOCAR, has praised the country's "increasing" gas potential, saying it is already supplying gas to other countries.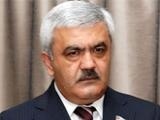 Rovnag Abdullayev spoke to AN annual Caspian oil and gas exhibition and conference. Abdullayev praised the Shahdeniz gas project, saying it helped the country turn from an importer to exporter of gas.
"The field's gas reserves are estimated at 1.2 trillion cubic meters." "Currently the Shahdeniz field produces a daily average of 21 million cubic meters of gas," said the SOCAR chief.
news.az: Turkish-Azerbaijani gas deal welcomed
Azerbaijan's energy minister has described as a 'historic event' the signing of a package of agreements yesterday on gas supplies to Turkey.
Industry and Energy Minister Natig Aliyev and Turkey's minister of energy and natural resources, Taner Yildiz, signed the contracts in Istanbul.
Under the deals, Turkey will import more gas from Azerbijan's Shah Deniz field, up to 12 billion cubic metres annually. The deal sets the terms for the transit of Azerbaijani gas to European countries and addresses price adjustments to compensate Azerbaijan for the lower price for gas paid by Turkey since April 2008. The deal also covers the annual gas supply of Turkish petrochemicals giant, PETKIM, which has been purchased by Azerbaijan's state oil company, SOCAR.
The deal took 39 negotiating sessions to reach, Turkish newspaper Today's Zaman commented today, and
strengthens 'Turkey's strategic bid to become an energy hub in the region'.
Azerbaijani President Ilham Aliyev and Turkish Prime Minister Recep Tayyip Erdogan attended the signing ceremony.
Addressing the media, Turkish Minister Taner Yildiz said, 'Azerbaijani gas is extremely important in meeting the needs of Turkey and Europe for natural gas and for the future Nabucco project. The signed agreement serves our interests in this regard.'
Azerbaijan's minister of industry and energy, Natig Aliyev, described the signing of the agreements as a historic event, state-run news agency AzerTAj reported. 'The Azeri-Chirag-Guneshli and Baku-Tbilisi-Ceyhan projects helped to increase prosperity not only in Turkey and Georgia but also in all the Caspian and Black Sea countries. The second major project is the development of Azerbaijan's Shah Deniz field and Turkey is playing an active role in this project. Before this project Azerbaijan imported gas from Russia, but now the development of Shah Deniz has allowed Azerbaijan to meet its own needs for gas and become a gas exporter.
'The deal signed today will further strengthen economic cooperation between Azerbaijan and Turkey. Azerbaijan makes huge investments in the Turkish economy. The State Oil Company of Azerbaijan, which now owns Petkim, wants to see the company develop further, so one part of the agreement covers the supply of natural gas to this company.'
Taner Yildiz declined to reveal the price Turkey would pay for gas from Shah Deniz 1. He said the price would be adjusted according to market conditions, rather than taken at a fixed rate.
A senior Turkish Energy Ministry official told the Hürriyet Daily News & Economic Review that the price Turkey would pay for Azerbaijani gas would be lower than that for Russian gas.
Pipelines boost
Another document signed yesterday was a Memorandum of Understanding between SOCAR and stated-owned Turkish pipeline corporation BOTAS on the purchase and transportation of natural gas. SOCAR President Rovnag Abdullayev and BOTAS Chairman Fazil Senel signed the memorandum.
'The signing of the package of documents between Azerbaijan and Turkey regulating the sale of Azerbaijani gas to Turkey and its transit to the European market via Turkey paves the way for the implementation of major gas projects,' SOCAR President Rovnag Abdullayev said after the signing ceremony, APA news agency reports.
'Today our companies and fraternal states have taken another historical step to develop cooperation in the energy sphere. The documents signed today pave the way for the implementation of new major projects, comparable with the BTC [Baku-Tbilisi-Ceyhan] pipeline and Baku-Tbilisi-Erzurum gas pipe,' Abdullayev said, according to a SOCAR press release.
The BTC pipeline was commissioned in summer 2007. It had exported 115.3m tonnes of oil as of 1 April this year. The Baku-Tbilisi-Erzurum gas pipeline that was commissioned in 2006 supplies Shah Deniz gas from the Caspian Sea to Georgia, Turkey and Greece.
The signing of the Azerbaijani-Turkish documents is an important step in the possible implementation of the Nabucco, Interconnect Turkey-Greece-Italy and Trans-Adriatic Pipeline that will all supply Caspian gas to Europe.
The Nabucco pipeline will pas through Azerbaijan, Georgia, Turkey, Bulgaria, Hungary, Romania and Austria and pump 31bn cubic metres of gas, less than 5% of the EU demand for gas in 2010.
Pipeline capacity on the Turkey-Greece-Italy route is expected to be 8-10bn cu.m. The pipeline will be launched in 2012. The gas pipeline shareholders are Greek gas company Depa and Italy's Edison.
The TAP gas pipeline will supply gas to south-eastern Italy via Greece and Albania. The gas pipeline includes a 115-km  underground section from Albania to Italy. The gas pipeline is planned to be commissioned in 2011. Its initial capacity will be 10bn cu.m with a possible extension to 20bn cu.m.
gazeta.kz: Struggle for Central Asian energy riches
"Problems that involve the use of military force cannot be excluded, that would destroy the balance of forces close to the borders of the Russian Federation and her allies," said a key Kremlin strategy document assessing the main security threats of the coming decade.
Just 20 years ago, Russia and the energy-rich countries of Central Asia, such as Kazakhstan and Turkmenistan, and Azerbaijan in the South Caucasus, were all united, as parts of the Soviet Union.
Moscow would have had unfettered access to their oil and gas reserves.
But the Central Asian states realise one of their greatest strategic strengths as independent countries is playing off the big global powers now scrambling to buy their precious energy supplies.
So, Moscow now finds itself in fierce competition with the big players: China, the US and Europe.
"Russia's overall position in Central Asia is shrinking," says Mikhail Kroutikhin, editor-in-chief of the Russian Energy Weekly.
"Russia is in retreat and the Chinese are jumping on the big opportunities."
New 'Great Game'?
Rivalry in the region is often compared with the 19th Century British-Russian imperial rivalry nicknamed the "Great Game".
The past year has seen some key moments in the new energy "Great Game" in Central Asia, with the first pipelines being commissioned that take oil and gas east to China, instead of north and west.
From Kazakhstan, 200,000 barrels of oil are now being pumped every day across the border into the western Chinese province of Xinjiang, and there are plans to double this pipeline's capacity.
From Turkmenistan, a pipeline carrying gas to China via Uzbekistan and Kazakhstan was opened last December by the Chinese President Hu Jintao. It could satisfy around half of China's current demand by the time it reaches full capacity in 2013.
Turkmenistan's President Kurbanguly Berdymukhamedov called the deal "political" as well as commercial and heaped praise on China's "wise policy", saying it had become "one of the key guarantors of global security".
Turkmen tensions
With this agreement, Russia's stranglehold on supplies from Turkmenistan, which has the fourth-largest reserves of gas in the world, was broken.
And while China and its new Central Asian energy partners were locking themselves in an ever-warmer embrace, Moscow found itself at loggerheads with its erstwhile client state.
Having agreed two years ago to pay a much higher price for Turkmen gas, to ensure it remained a loyal supplier, the Russians suddenly shut the taps 12 months ago, causing the pipeline to explode.
Analysts believe Moscow had decided it did not need the gas because of the downturn in global demand and prices during the economic crisis.
Even now it is only taking a third of what it was expected to buy, angering the Turkmen government and pushing it further into the arms of the Chinese.
Who will feed Nabucco?
"As regards Russia's role in the region, it has taken a step back in energy," says Chris Weafer, chief strategist at Uralsib Bank in Moscow.
He believes it was not just the global economic crisis that prompted this.
It was also, he says, because Europeans searching for gas supplies for their planned Nabucco pipeline were offering much higher prices for Central Asian gas.
"The game changed because of Nabucco. Up to 2006, Russia could buy cheap gas from Turkmenistan, Uzbekistan and Kazakhstan – $50 for 1,000 cubic metres and then sell it to Europe for $250.
"But from the start of 2008, Russia had to agree to pay European prices – $300 per 1,000 cubic metres."
"Gazprom was not making any money out of it. So the political will to be involved has abated. Russia has let the Chinese into Central Asia."
And that is something Moscow may ultimately come to regret, because it also wants to be a major supplier of oil and gas to China.
With China already heavily investing in the two most important Central Asian energy suppliers, Turkmenistan and Kazakhstan, Russia may struggle to compete.
China flexes its muscles
Moscow has had agreements with Beijing to build a gas pipeline into China since 2002, but the two sides have been haggling ever since over the price of the gas supplies.
Analysts say a deal may finally have been done – on the condition that the gas comes from a field and pipeline that are exclusively for Chinese use.
Officials also hope the first oil pipeline between the two countries will be completed by the end of this year.
But some analysts question whether Russia will have sufficient reserves to supply the gas pipeline, given the expected decline in its production over the next 20 years and the lack of investment in new fields since the collapse of the Soviet Union in 1991.
"It [the pipeline to China] will have to tap reserves already going to Europe," says Mikhail Kroutikhin.
"It is not economic, but Prime Minister Putin wants it to be built."
South Stream
Another project which Mr Putin is determined should go ahead is Russia's South Stream gas pipeline, across the Black Sea and into the heart of the European Union.
The rivalry between this and Europe's alternative plan – the Nabucco pipeline – is one of the most intense in the Caspian Sea region.
The Europeans, who want to break free from their growing dependence on Russian energy supplies, desperately need supplies from the region to make the Nabucco pipeline viable.
And the Russians are trying to thwart this.
One key battleground is Azerbaijan, which has yet to declare whether it will feed Nabucco with its gas. Its decision is critical.