ziare.com: FMI a acceptat insolventa la Compania Nationala a Huilei
Reprezentantii Fondului Monetar International s-au aratat deschisi cu privire la aplicarea unor solutii legale pentru eliminarea datoriilor Companiei Nationale a Huilei, respectiv aplicarea procedurii de insolventa si valorificarea activelor existente, a declarat, miercuri, ministrul Economiei, Adriean Videanu.

"In discutiile cu reprezentantii FMI, am avut o abordare realista. Cea mai buna minciuna este adevarul. Am demarat programe de monitorizare a societatilor cu pierderi. Plata datoriilor istorice este imposibila. FMI a fost de acord sa gasim o solutie legala.
Stergerea datoriilor istorice ale Companiei Nationale a Huilei nu rezolva problema. Dintr-o suma de un miliard de euro ar mai ramane 500 de milioane de euro.
O solutie legala este intrarea in insolventa si valorificarea activelor care fac obiectul gajului. Astfel, restul activelor pot intra in noua companie nationala", a afirmat Adriean Videanu.
Hidroenergetica va prelua patrimoniul Companiei Nationale a Huilei Petrosani, in totalitate sau partial, in conditiile unui plan de restructurare, eficientizare si dezvoltare a minelor, care va fi intocmit de conducerea executiva si de administratorii societatii si va fi aprobat de ministrul Economiei.
Compania Nationala Hidroenergetica va desfasura, in principal, activitati de producere si furnizare a energiei electrice, producere, transport, distributie si furnizare de energie termica si exploatare a minelor de huila.
inforusia.ro: Rusia si Ucraina vor produce impreuna conbustibil nuclear
Ucraina si Rusia sunt gata sa lanseze, printre proiectele energetice comune din viitorul imediat, o uzina pentru producerea combustibilului nuclear, a anuntat miercuri primul-ministru ucrainean Nikolai Azarov.
"Am primit un credit rusesc pentru construirea a doua reactoate nucleare si pentru o uzina ucraineano-rusa de producere a combustibilului", a anuntat premierul, preezentand intr-o reuniune a Executivului rezultatele recentei intruniri a Comisiei interguvernamentale ruso-ucrainene pentru dezvoltare economica.
Cooperarea ruso-ucraineana in industria nucleara civila a fost relansata de primul-ministru rus Vladimir Putin, care i-a propus, la 27 aprilie, presedintelui ucrainean Viktor Ianukovici infiintarea unui holding nuclear pentru generarea de electricitate, constructia de reactoare nucleare si productia de combustibil. Apoi, la reuniunea de la Soci din 30 aprilie, prim-ministrii au cerut ministerelor de resort sa puna in aplicare planul de construire a doua reactoare la centrala de la Hmelnitki, asociere a intreprinderilor ucrainene la proiecte rusesti in sectorul nuclear civil si lansarea in comun de proiecte in alte tari.
Initiativa rusa prezinta importanta mai ales prin ocazia oferita intreprinderilor ucrainene de a se lansa pe pietele terte, dupa cum subliniaza agentia RIA Novosti.
apa.az: Natig Aliyev: Azerbaijan and Turkey end gas negotiations and will sign contract soon
Baku – APA. The collaboration on energy sphere between AZerbaijan and Turkey is in high level, said the minister of industry and energy Natig Aliyev in The 13th economic summit of Eurasian states which organized by The Marmara Group Strategic and Social Research Foundation.
According to him, Azerbaijan and Turkey ended the gas negotiations and would sign a contract soon. Azerbaijan companies increased the investment in Turkish Economy. Now, SOCAR plan to invest more $3-5 bln in economy.
trend.az: Turkmenistan postpones signing agreement on gas supply to Nabucco
German RWE Energy Group, which is a participant to the European Nabucco pipeline project, stated today that signing an agreement on gas supplies from Turkmenistan was postponed, Stefan Judisch, chief executive of RWE Supply & Trading, told reporters in a conference call on Tuesday.
"As soon as the political framework has been created, Turkmenistan will be ready to sign a supply contract," Judisch said, Western media reported.
It was expected that the signing on deliveries of Turkmen gas will be achieved in the first half of 2010, was called the end of April. However, on the above mentioned date, receiving the heads of RWE in Ashgabat, the President of Turkmenistan Gurbanguly Berdimuhamedov, highly appreciating the constructive approach of the company, only "expressed confidence in the successful building of mutually beneficial partnership."
No expected agreement was signed, although the meeting was addressed by the Chairman of the Board of RWE AG Juergen Grossmann and Judisch, who today said expect that by the end of the year, an investment decision will be made on the Nabucco project.
Turkmenistan, which possesses the fourth largest natural gas reserves in the world, is a subject of special attention from the EU, seeking to diversify its sources of supply. Of all the projects planned within the Southern Corridor, in Brussels the priority is given to Nabucco, where Turkmenistan would play a role of one of the key suppliers.
RWE came to Turkmenistan in April 2009, signing a memorandum of long-term cooperation with the government. The document envisages exploration, the creation of gas transport infrastructure and studying the possibilities of transporting Turkmen gas to world markets.
Upon the logic of events, RWE could become a locomotive for the promotion of Turkmenistan to the Nabucco project, but the problem is the question of access to the European market. To do this, it needs to build a Trans-Caspian pipeline via Caspian, which is difficult due to the unresolved issue of the status of the Caspian Sea between Azerbaijan and Turkmenistan.
fp.com: Black Hole on the Black Sea
Last fall, I boarded a ramshackle bus winding through the villages and vineyards on the Georgian side of the demarcation line with the breakaway region of South Ossetia. I was there to see what I could learn about the dangers of nuclear smuggling.
South Ossetia is precisely the kind of jurisdictional "black hole" that experts say poses such a great risk to nuclear proliferation. In fact, in an announcement that was largely ignored during the recent Nuclear Security Summit in Washington. President Mikheil Saakashvili revealed that in March, Georgia had once again intercepted smugglers with weapons-grade uranium, the country's eighth such bust in the last decade.
Although the Georgian government has not elaborated on the case, the country's smuggling problems have long been linked to the two breakaway regions of Abkhazia and South Ossetia (a third breakaway region, Ajaria, has since been brought back under Georgian control). The territories, which are recognized as independent states only by Russia, Nicaragua, Venezuela, and the tiny Pacific island of Nauru, have presented a strategic conundrum when it comes to border security.
Georgia does not recognize them as separate regions, so there are no formal border checkpoints. Yet without access to the regions' external borders, Georgia also cannot police what comes in and out. Seizures of weapons-grade material are still rare enough — and dangerous enough — that such news would normally capture headlines. But overshadowed by the events of the summit, the Georgian president's announcement was initially picked up by only a handful of outlets. Saakashvili wasn't even able to get a personal meeting with U.S. President Barack Obama on the summit's sidelines.
Russian Prime Minister, Vladimir Putin, has proposed a "merger"of Ukraine's national energy company Naftohaz Ukrainy with Russia's Gazprom. The proposal emerged during Putin's April 30 meeting with Ukrainian Prime Minister, Nikolai Azarov, in Sochi (ITAR-TASS, April 30). It was the seventh meeting, by most counts, at the level of Russian and Ukrainian presidents and prime ministers, since the new authorities took office in Kyiv in early March. While Russia's "integration" of Ukraine is proceeding apace, Western reaction seem to display little alertness or interest.
Responding on May 3, the European Energy Commissioner's Spokesperson, Marlene Holzner, characterized the Gazprom-Naftohaz merger proposal as "an internal matter involving the two governments. What is important to us and the European Union is that Ukraine continues the reforms to modernize the internal gas market and increase transparency" (Interfax-Ukraine, May 3).
Such a response is true to EU form. Putin had struck at the weekend (favorite timing of Russian coups de theatre in Europe), blindsiding the EU. As officials in Brussels returned to work on Monday, unprepared for such contingencies and lacking a clear policy, they had to improvise a lowest-common-denominator response. This implies leaving Ukraine to its own devices and Moscow free to deal with Ukraine through Gazprom. It even fails to note the inherent contradiction between a Russian takeover and the EU's own stated wish for transparency in Ukraine's energy sector.
The EU-Ukraine agreement on reform and modernization of the gas transit system, signed in March 2009 (meant to be implemented from 2010 onward) provides Ukraine with an incomparably more attractive alternative than Gazprom's. By the same token, Western-assisted reform of Ukraine's gas transit system gives the EU a far better option, compared with Gazprom's capture of that system. Failure to invoke the European alternative in Brussels would convey the impression that the EU has taken it off the table, thus undermining Ukrainian opposition to a Gazprom takeover. Conversely, the EU could make clear that the March 2009 agreement remains available to Ukraine as a key element in EU-Ukraine relations. Clarifying this for Ukraine's political forces and public can forestall attempts to change the 2007 Ukrainian law that bans alienation of the country's energy infrastructure assets.
The 2007 law and the 2009 agreement are two major tools for avoiding a Gazprom takeover in Ukraine. Failure to uphold the 2009 offer by Brussels could fatally weaken the defense of the 2007 law by political parties in Kyiv. It is by no means a foregone conclusion that the Party of Regions would unanimously support changing the 2007 law. A large part of the then-governing Party of Regions had actually voted in favor of that law, which Yulia Tymoshenko authored as opposition leader at that time. That move in the Verkhovna Rada came in response to then-president Putin's public proposal for shared control of Ukraine's energy infrastructure.
The ramifications of Putin's proposal extend beyond natural gas, to Ukraine's oil industry and its transit to European Union consumer countries. The proposal also seems to imply strengthening Gazprom as an international player in the oil sector. Along with these novel elements, however, Moscow's paramount interest remains focused on gaining control of Ukraine's gas transit system.
Putin's spokesman, Dmitry Peskov, threatened on May 3 that Russia would shift the gas transit flow, from the Ukrainian system into the planned South Stream pipeline, bypassing Ukraine, unless Ukraine agrees to merge Naftohaz with Gazprom: "Implementation of the South Stream project is about to begin. This would result in severe losses to Ukraine's gas transport system and to its valuation. Ukraine [should be] interested in having Gazprom as co-owner of Naftohaz, so as to ensure that Ukraine's gas transport system continues to operate in working condition, is steadily modernized, and is supplied with gas" (Interfax, May 3).
Moscow has invoked this scenario for some time to intimidate Kyiv; but Putin's and Peskov's statements mark an unprecedented escalation of Moscow's ambitions: no longer a "gas consortium" with some cosmetic third-party involvement, but a union of Ukraine's gas and oil sectors with Russia's, via a Gazprom-Naftohaz merger. Moscow has apparently decided to drive the process into an end-game phase on its terms.
Ukraine's new leaders are apparently taking the threat potential of South Stream at face value. During the presidential election campaign as well as since taking office President, Viktor Yanukovych, and Premier Azarov have been telling the country that it would lose its transit role in favor of South Stream, unless the Ukrainian system is ceded to Russia through some "consortium." With this, Yanukovych and Azarov have simply echoed Moscow's rhetoric from their Ukrainian state offices, instead of educating the Ukrainian public to South Stream's lack of prospects (EDM, March 17, April 30).
energia.gr: China To Reform Pricing Of Natural Gas, Household Power This Year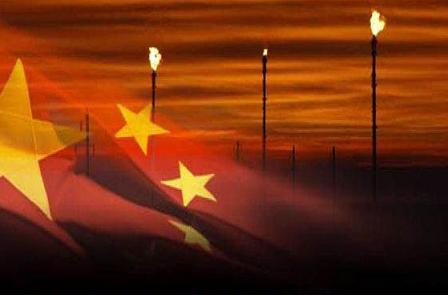 China 's central government aims to further reform pricing of natural gas and household electricity this year, as part of its efforts to save energy and cut emissions, the State Council said Wednesday.
China will adjust the natural gas pricing mechanism, push forward tiered pricing for household electricity, and introduce feed-in tariffs for coal-bed methane and natural gas, the council, which acts as the country's cabinet, said in a statement on its official website.
The council reiterated that this year is a decisive one as only eight months are left to realize its goal of cutting energy intensity by 20% in the five-year period from 2006-2010. Energy intensity, a measure of carbon emissions per unit of gross domestic product, has so far fallen only 14.38% in the period.
The target for reduction of energy intensity by 2020 is 40%-45%, but as the domestic economy has been recovering, energy demand has also been picking up. Energy intensity falls when GDP rises faster than energy consumption.