energia.gr: Exxon, Gazprom Deadlock Over Sakhalin-1 Plans To Export Gas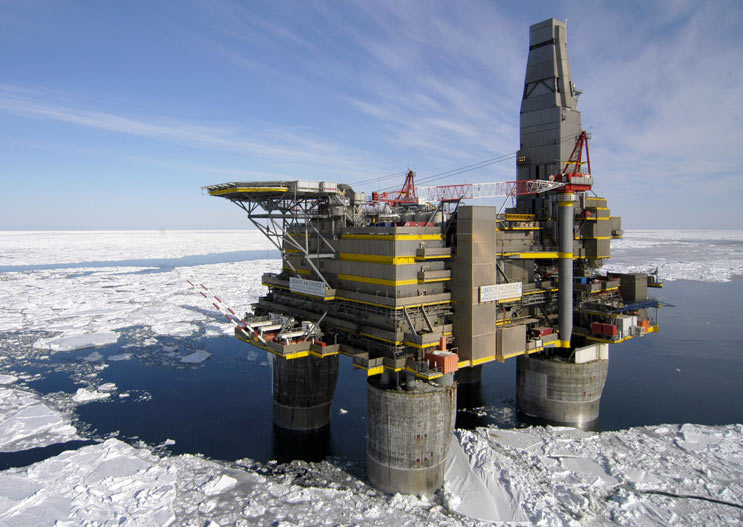 Talks between U.S. oil giant Exxon Mobil Corp. (XOM) and Russia's state-controlled natural gas firm OAO Gazprom (GAZP.RS) have deadlocked over who should buy the gas that an Exxon-led consortium plans to develop off Russia's Pacific coast.
Gazprom has offered to buy all of the Sakhalin-1 project's gas to fill its own pipeline to the Pacific, near the Chinese border, but ExxonMobil says Gazprom's offer price for the gas is too low to justify the project investment.
Despite Gazprom's offer, the U.S. company is still pursuing a deal with China National Petroleum Corp., or CNPC, to export the gas directly to China , an Exxon executive said this week.
Either way, the Sakhalin-1 gas is likely to be exported. Meanwhile, China is securing gas and oil globally through large loans in exchange for energy supplies or by acquiring western companies and stakes in some of the most promising energy-development projects.
"We are working with CNPC on an arrangement," Stephen Terni, head of Exxon's Russian subsidiary Exxon Neftegas Ltd., told Dow Jones Newswires in an interview Thursday. "We have valuable hydrocarbons and want to commercialize them. We're talking to Gazprom, but are open to other alternatives as well."
ExxonMobil is operator of the Sakhalin-1 project. The consortium also includesRussia 's OAO Rosneft (ROSN.RS), India 's ONGC Videsh Ltd. (500312.BY) and Japanese joint venture Sodeco. They're ready to invest billions of dollars to develop around 485 billion cubic meters of natural gas at the consortium's Chayvo field off the coast of Sakhalin island.
The consortium's talks with Gazprom on marketing and exporting the gas toChina remain unresolved, however.
Gazprom is building a new pipeline from Sakhalin through Khabarovsk toVladivostok , which will be finished next year. The company needs more gas to fill the pipeline than it can supply from its own Sakhalin-2 and Sakhalin-3 projects alone.
Gazprom therefore plans to take all the gas from the Sakhalin-1 project at prices fixed at local market levels to meet the shortfall, Gazprom's Deputy Chief Executive Alexander Medvedev told Dow Jones Newswires in an interview Wednesday.
The state-controlled company ordinarily has a monopoly on gas exports fromRussia , but Exxon holds the legal right to sell gas from the Sakhalin-1 project under the production sharing agreement signed in the 1990s.
Exxon's Terni said the price Gazprom is offering is too low to justify investments into the gas deposit, which will take around six years to develop.
"We are looking at a multibillion-dollar investment to develop that gas, and I don't think the government would be very happy if we build a project that didn't make any money," said Terni .
energia.gr: Kazakhstan To Boost Coal Exports To 32M Tons By 2014 -Minister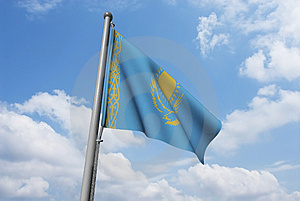 Kazakhstan plans to boost its annual coal exports to 32 million metric tons by 2014, Kazakh state news agency Kazinform reported Friday, citing Deputy Industry and New Technologies Minister Duisenbai Turganov.
He said current coal exports stand at 20 millions-22 million tons.
Turganov said coal production will reach 123 million tons in 2014 from about 100 million tons planned this year, Kazinform reported. Last year's coal production was 94.3 million tons.
energia.gr: Brussels Finalising EU Energy Infrastructure Plan
The draft communication on energy infrastructure priorities for 2020 and 2030 identifies nine priority projects of European interest to deliver Europe's energy and climate objectives.
It points to missing links, insufficient market integration and the need to adapt the EU's energy infrastructures to manage an increasing share of intermittent renewable energy.
Europe's energy demand is set to be increasingly met with electricity, while in 2020, 16% of overall electricity generation will come from variable energy sources like solar and wind power, the paper states. The EU's climate and renewable energy targets will therefore require "extensive changes to the power grids" to integrate both distributed renewable sources and centralised power generation into the grid, the paper states.
The Commission estimates that 50,000km of electricity transmission lines will either have to be built or upgraded in the next decade to meet EUobjectives on security of supply, renewables integration and market development.
Super grid
Moreover, the paper foresees the building of a European "super grid" of very high-voltage lines that will be capable of transporting electricity across the continent to balance intermittent power generation – wind in the North and sun in the South.
"It will have to be woven into the existing alternating current high-voltage grid while allowing the same levels of system reliability and security," the paper says. In the longer run it could also equip Europe with more robust connections toneighbouring countries, it adds.
To put the infrastructure in place, the paper identifies the need to reduce delays in issues permits, which are crippling infrastructure projects. It points out that permit delays for building energy transmission infrastructure are now longer in many member states than delays in building the power plants to feed the lines.
European priority projects should be given preferential treatment to speed up their implementation, either by applying the fastest possible procedure at member-state level or by a new harmonised procedure, the paper says. The "preferred option" would be a "declaration of European interest" regime, which would trigger a simplified permitting procedure and maximum timeframes for each step in the process, it states.
Moreover, member states involved in cross-border projects should be required to enhance coordination, preferably providing a "one-stop shop" for permit application. In case of persistent conflicts and delays, the Commission or another authority could be given power to make decisions.
The Commission intends to table proposals on permitting for projects of EU interest next year.
"Permitting should be streamlined, but it should not be top-down. The market should have a place," commented Susanne Nies, head of energy policy and generation at Eurelectric, the association representing the electricity industry in Europe. She pointed out that it currently takes ten years to get an electricity line up and running, which is "totally incompatible with today's requests for more renewables".
CO2 transportation included
The draft plan also seeks to put CO2 transportation pipelines on Europe's priority list to prepare for the commercial-scale application of carbon capture and storage (CCS) technology.
"Whilst storage capacity in Europe is plentiful, it is not evenly distributed geographically and in some cases distant from significant emissions sources," the paper reads. "Moreover, some EU member states that account for a significant proportion of Europe's CO2 emissions [e.g. Germany, Poland and the Czech Republic] have no more than 15 years of potential storage within their state boundaries," it adds.
CO2 pipelines installed between 2014 and 2020 will be associated with specific demonstration projects and unconnected, the draft says. But including CO2 transport infrastructure is necessary to accommodate a global rollout of CCS around 2025, it argues.
More EU funds for energy infrastructure?
The paper notes that not all of the "substantial investment" required to update Europe's energy transportation capacities in the next two decades will be provided by the market.
The document gives a tentative figure of up to €15bn of public support for the identified priority projects. It also mentions the financial perspectives 2014-2020, hinting that the Commission could be seeking money for energy infrastructure from the next EU budget.
The communication, scheduled for presentation in November, will be followed by a proposal for a new financial instrument to replace the Trans-European Energy Networks (TEN-E).
centralasianewswire.com: Lukoil, CNPC to collaborate on Central Asian energy exploration
Russia`s Lukoil and the Chinese National Petroleum Company (CNPC) have agreed to cooperate on exploring and production of Central Asia`s resources.
Lukoil president Vagit Alekperov and CNPC president Jiang Jiemin signed the agreement on Wednesday to further cooperation between the two companies, which had signed an agreement in September 2007 to jointly undertake development and production projects.
The agreement between the two giants will affect the fields of North Buzachi and Kumkol in Kazakhstan as well as Uzbekistan`s Aral field. The Aral field discovered gas in June, the Bloomberg financial news agency reported on Thursday.
Lukoil currently manages several Uzbek projects that can produce up to 15 billion cubic meters (bcm) of gas annually.
The companies might also swap assets down the road, the Uzbekistan Daily website UzDaily.com reported on Thursday.
The deal between the two companies was signed during Russian President Dmitry Medvedev`s visit to Beijing and may include other projects located in China, Russia and other countries, the Uzbek news agency reported.
The two companies may also participate in the supply of hydrocarbons to China, the Lukoil press release on Thursday said.
centralasianewswire.com: Eurasian Canal would move lots of oil, cost less than a pipeline
Kazakhstan would be able to ship oil cheaper through a Caucasus-Mountains canal connecting the Caspian and Azov Seas than by using the current cheapest option, a pipeline between the Aktau area and Russia's Black Sea port of Novorossiysk.
An expected surge in the amount of crude that Kazakhstan produces in the next few years means that canal transport would be unlikely to hurt the business of the Caspian Pipeline Consortium (CPC), however. It is the main conveyor of Kazakhstan's oil.
The canal through Russia's Caucasus area that President Nursultan Nazarbayev proposed in 2007 is one of two options for a manmade waterway between the Caspian and Azov Seas that a Russian-Kazakh working group will be scrutinizing in coming days.
The experts also will be looking at an option that Russian Prime Minister Vladimir Putin suggested – a deeper and wider Volga-Don Canal paralleling the one that the Soviet Union finished in 1952. Both options are in a just-completed $2.6 million canal feasibility study. The working group is likely to recommend one of the two.
Kazakhstan government officials and oil-industry executives will undoubtedly favor the Nazarbayev option, which the president calls the Eurasian Canal, because it would be deep enough and wide enough to carry 10,000-ton oil tankers. That means it would be able to move twice as much crude as a second Volga-Don canal, which could handle only 5,000-ton tankers.
Although a new Volga-Don canal also would be cheaper than a pipeline, its inability to accommodate 10,000-ton tankers means it wouldn't be as cheap as the Eurasian Canal.
Kazakhstan has been working hard for a decade on alternative ways to ship oil because the CPC pipeline has been at capacity for several years, although the international consortium that operates it will be embarking on an expansion program soon.
The pipeline charges $38 a ton to convey crude to Novorossiysk, according to Russian news reports.
Other ways of shipping Kazakhstan's oil are more expensive, more cumbersome and more time-consuming.
One is by rail across Russia to a port on the Black Sea, Azov Sea or even the far-north Baltic Sea.
Another is by tanker across the Caspian to Baku, Azerbaijan, where the crude can be transshipped through the Baku-Tbilsi-Ceyhan Pipeline to Ceyhan on Turkey's Mediterranean coast or by rail to Georgia's Black Sea ports of Kulevi or Batumi.
The problem with the alternatives to the CPC pipeline is additional loading and unloading, which drive up costs.
Take the Tengiz-Oil-Field-to-Baku-to-Ceyhan route, for example.
Tengizchevroil, Kazakhstan's largest oil producer, loads a considerable amount of the crude that it's unable to get into the maxed-out CPC pipeline onto rail cars for transport to the Port of Aktau.
At the port, the oil must be unloaded from the cars onto a tanker. The tanker then travels across the Caspian to Baku, where the crude is unloaded again. Then it's loaded once more into the pipeline that goes to Ceyhan.
At Ceyhan it's unloaded again, then loaded onto a tanker for a final-destination port.
Thus the Tengiz-Field-Baku-Ceyhan option involves four loadings and three unloadings.
Oil going through the Eurasian Canal would be loaded only twice – onto rail cars at the Tengiz Field and onto a ship at the Port of Aktau. It would be unloaded only once – from the rail cars at the Port of Aktau.
In addition to saving on labor costs for loadings and unloadings, a company using the Eurasian Canal to ship its crude would not have to pay a transit fee to the Baku-Tbilsi-Ceyhan pipeline consortium.
It would have to pay a transit fee to the canal operator, of course. But the oil producer still should come out cheaper than using a route requiring multiple modes of transport – rail, ship and pipeline.
Kazakhstan's Transportation and Oil and Gas Ministries would view a Eurasian Canal as a godsend.
The country's oil industry has had difficulty for several years shipping as much crude as it wants to sell overseas.
The problem will be compounded when the giant Kashagan Field reaches commercial production in the next two or three years.
Kashagan's output is expected to dwarf that of Tengiz and Kazakhstan's second-largest producer, the Karachaganak Field.
The Caspian Pipeline Consortium says its $4.6 billion expansion program, which is expected to begin next year, will double its capacity when completed in 2014.
But most of the additional capacity will accommodate extra crude that Tengizchevroil has long been itching to ship.
Other transport mechanisms will need to be developed for the Kashagan production.
A Eurasian Canal would help immensely.
When Nazarbayev proposed it three years ago, he said it would take five years to complete and cost $6 billion.
Canals are notorious for schedule delays and cost overruns, however.
If the Russian-Kazakh working group recommends the Eurasian Canal option, and the countries' heads of state approve it, the rush will be on to find the multinational financing that will be necessary for a project so massive.
Even if financing could be found within a year of the project's approval, and the canal ran into no construction delays – a best-case scenario – it would be 2016 before it would be finished.
Given the difficulty of obtaining financing for previous canals, and the schedule delays that dogged many of them, completion might be more realistically expected toward the end of this decade.
With doubled CPC capacity and an up-and-running Eurasian Canal, Kazakhstan would be in great shape for moving its oil.