europuls.ro: Marea Neagră – centrul energetic al Uniunii Europene
Cu ocazia lansării raportului "Securitatea energetică a UE în regiunea Mării Negre. Ce perspective pentru România?", asociaţia Europuls a organizat marţi, 1 iunie 2010, la sediul Parlamentului European din Bruxelles o conferinţă cu acelaşi titlu. La eveniment au luat parte:Traian Ungureanu (Deputat European, Raportor pentru Marea Neagră), Prof. Samuele Furfari (Comisia Europeană), Mihaela Vasiu (Reprezentanţa Permanentă a României pe lângă UE), Maxim Buyakevich  (Misiunea Federaţiei Ruse pe lângă UE), Tom Mayne (Global Witness), Adina Crişan (Europuls), precum şi un numeros public.
Rezumând principalele concluzii ale raportului Europuls, Adina Crişan a subliniat şansa României de a deveni un centru energetic regional ce ar putea asigura securitatea energetică a Europei. Această şansă va fi valorificată, totuşi, numai printr-o strategie susţinută de diversificare a surselor şi rutelor de gaz, precum şi întărirea parteneriatelor cu ţările vecine.
Traian Ungureanu a declarat că, din păcate, "Marea Neagră nu este vizibilă de la Bruxelles". De asemenea, acesta a menţionat că : "nu ne putem baza pe ruta clasică ruso-ucraineană, care şi-a dovedit fragilitatea".
Expertul Comisiei Europene, Prof. Samuele Furfari, reamintind că "gazul va fi energia secolului XXI"le-a atras atenţia românilor că vor avea doi competitori puternici pentru rolul de centru energetic regional, şi anume Italia şi Albania.
Reprezentantul Federaţiei Ruse, Maxim Buyakevich a declarat că Rusia nu este un competitor ci un partner pentru Uniunea Europenă. Totuşi, el a subliniat că, în ceea ce priveşte finalitatea proiectelor energetice actuale, "piaţa va fi cea care va decide".
Şefa Secţiei de Relaţii Externe din cadrul Reprezentanţei României pe lângă UE, Mihaela Vasiu a descris eforturile României de a îşi diversifica conexiunile energetice şi de a promova  cooperarea cu restul partenerilor din interiorul Uniunii pe această temă.
Reprezentant al societăţii civile, Tom Mayne din partea Global Witness a adus o nouă perspectivă în dezbatere. Acesta a descris problemele din ţările sursă pentru Nabucco şi a subliniat riscul pentru UE de a cumpăra gaz de la guverne autoritare. Întrebarea sa a fost dacă "vrem cu adevărat să adăugăm încă o dictatură listei de ţări pe care ne bazăm pentru resursele noastre?".
Invitaţii au subliniat în mod unanim faptul că Marea Neagră este, în acest moment, centrul energetic principal al Uniunii Europene.
Pentru consultarea Raportului Europuls în limba română, clic aici.
Pentru consultarea Raportului Europuls în limba engleză, clic aici.
Pentru consultarea Raportului Europuls în limba franceză, clic aici.
money.ro: Videanu alocă 136 mil. euro pentru lucrări de închidere a 55 de mine
Ministerul Economiei a elaborat un proiect de hotărâre pentru închiderea şi ecologizarea mai multor mine şi cariere, o nouă etapă a unui program mai vechi.
Din totalul de 55 de mine, cinci apaţin Companiei Naţionale a Uraniului, trei Societăţii Naţionale a Lignitului, 39 companiei Remin, două societăţii Minbucovina, două Societăţii Naţionale a Cărbunelui, şi una societăţii Formin Caransebeş. La acestea se mai adaugă şi o staţie-pilot de epurare a apei de mină. Lucrările de închidere la majoritatea celor 55 de obiective au început mai demult, prezentul act normativ consfinţind continuarea lucrărilor şi suplimentarea sumelor care vor fi cheltuite pentru închidere.
Astfel, pentru cele 4 mine şi staţia pilot care se închid acum, se vor cheltui 158 de milioane de lei. La celelalte 47 de obiective a căror închidere a fost decisă mai demult, Ministerul Economiei alocă suplimentar 414 milioane de lei.
Adevarul: Veniturile angajaţilor ANRE din 2010 sunt mai mici cu 50% faţă de cele aferente anului 2008
ANRE reglementează piaţa de energie din România
Veniturile personalului din cadrul Autorităţii Naţionale de Reglementare în domeniul Energiei (ANRE) din 2010 sunt mai mici cu aproximativ 50% faţă de cele aferente anului 2008, se arată într-un comunicat al instituţiei.
În sustinerea politicii Guvernului de reducere a cheltuielilor publice, ANRE a redus toate cheltuielile bugetare atât pentru anul 2009, cât şi pentru anul 2010. Astfel, pentru anul 2010 veniturile personalului din cadrul ANRE s-au redus cu aproximativ 50% faţă cele aferente anului 2008. iar la nivelul trimestrului I al anului 2010, cheltuielile cu deplasările au fost de 26% din creditele bugetare alocate, mai exact în sumă de 100.286 de lei", spun reprezentanţii Autorităţii.
De asemenea, oficialii ANRE mai precizează că, în trimestrul I al anului 2010, cheltuielile aferente pentru bunuri şi servicii au fost de 397.000 de lei, mai exact 28% faţă de bugetul estimat, iar din totalul cheltuielilor prevăzute pentru bunuri şi servicii în anul 2009 s-au realizat numai 1, milioane de lei, respectiv 59%.
Bursa: Sulfina Barbu: Legea pentru promovarea energiilor regenerabile, adoptată săptămâna viitoare
Modificările aduse legii pentru promovarea energiilor regenerabile ar putea fi adoptate, cel târziu, săptămâna viitoare, a anunţat, ieri, Sulfina Barbu, preşedintele Comisiei pentru administraţie publică, amenajarea teritoriului şi echilibru ecologic din Camera Deputaţilor.
Potrivit Agerpres, Sulfina Barbu a explicat: "Sperăm ca săptămâna viitoare să fie adoptată Legea 220. România a cerut la nivel european ca licitarea certificatelor, începând cu 2013, să nu fie acceptată în proporţie de sută la sută, pentru că ar putea afecta economia. Am solicitat licitarea graduală, ca până în 2020 să se ajungă la procentajul maxim"".
Adevarul: KazMunaiGaz vrea să investească 20 de miliarde de dolari până în 2015
Compania kazahă de stat KazMunaiGaz intenţionează să investească aproape 20 de miliarde de euro în diverse proiecte până în anul 2015, a declarat preşedintele companiei, Kairgeldy Kabyldin, citat de Reuters.
"În perioada 2010-2015, plănuim să realizăm investiţii de aproape 20 de miliarde de euro în infrastructura existentă, dar şi în proiecte noi", a declarat oficialul KazMunaiGaz. Compania deţine 100% din acţiunile grupului Rompetrol.
Bursa: Grupul "Rompetrol": Negociem în continuare stingerea datoriilor către stat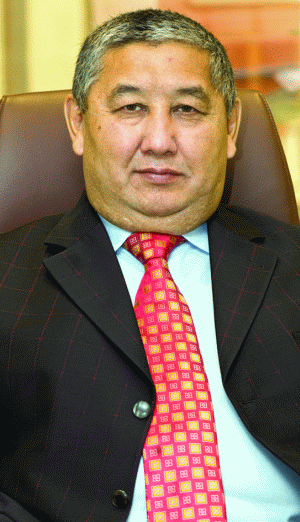 Grupul "Rompetrol" nu a finalizat, încă, negocierile cu autorităţile române privind plata datoriei de 600 milioane dolari a "Rompetrol Rafinare".
Saduokhas Meraliyev, directorul general al "Rompetrol Group" a declarat, ieri, în cadrul "Kazakh Business Forum": "Faptul că ne propunem majorarea de capital la < Rompetrol Rafinare > pentru plata unei părţi a datoriei către stat nu înseamnă că am finalizat negocierile cu autorităţile române. Acestea sunt, încă, în derulare şi sperăm să le încheiem până la termenul limită care expiră în septembrie. Avem încrederea că soluţia pe care o vom găsi va fi convenabilă pentru ambele părţi".
Consiliul de Administraţie al "Rompetrol Rafinare" a propus acţionarilor majorarea capitalului social cu până la 450 milioane lei, bani destinaţi răscumpărării parţiale a obligaţiunilor emise de societate în 2003 în contul datoriilor sale istorice. Scadenţa obligaţiunilor în valoare de 600 milioane de dolari este în septembrie, anul acesta.
Directorul general al "Rompetrol" a subliniat că grupul "KazMunaiGaz", acţionarul majoritar, încă nu a luat o decizie privind implicarea în proiecte de explorare şi producţie a resurselor româneşti de petrol şi gaze, şi nici privind implicarea în proiectul oleoductului PEOP Constanţa-Trieste. Domnia sa a mai spus: "Dacă mă întrebaţi pe mine personal, eu aş vrea să se implementeze proiectul PEOP nu din Constanţa, ci din Năvodari, de la Petromidia. Platforma de la Petromidia este pregătită să facă faţă unui asemenea proiect".
Saduokhas Meraliyev a ţinut să precizeze că "Rompetrol" prezintă diviziei de explorare şi producţie a "KazMunaiGaz" toate oportunităţile investiţionale din România. Grupul kazah va decide dacă va investi în regiunea noastră sau în alte ţări: "< Rompetrol > este mai puţin implicat în explorarea şi producţia resurselor de petrol şi gaze din România. Avem operaţiuni în doar cinci perimetre din România şi am participat la o licitaţie pentru perimetre din Marea Neagră. Dar încercăm să implicăm divizia de explorare şi producţie a < KazMunaiGaz > în proiecte de amploare din România şi din regiune. Aceste proiecte sunt în concurenţă cu alte investiţii din alte ţări. Vom vedea ce va decide < KazMunaiGaz >".
Domnul Meraliyev a anunţat că un volum important de investiţii în rafinăria Petromidia se va încheia în toamna anului viitor.
Pentru 2010, domnia sa estimează un nivel investiţional de 240 milioane USD, din care 170 milioane USD sunt pentru programul de investiţii în rafinărie.
În perioada 2008-2009, valoarea totală a sprijinului acordat de "KazMunaiGaz" Grupului "Rompetrol" se ridică la 1,8 miliarde USD. Din această sumă, numai în 2009, "KazMunaiGaz" a acordat "Rompetrol" 1,1 miliarde USD pentru asigurarea capitalului de lucru şi rambursarea unor împrumuturi bancare.
Nivelul total al investiţiilor Grupului "Rompetrol" în perioada 2002 – 2009 se ridică la suma de 1,25 miliarde USD, din care 700 milioane USD au fost cheltuiţi în perioada 2007-2009.
Grupul "Rompetrol" a ajuns să controleze 98,63% din "Rompetrol Rafinare", în urma unei oferte publice de preluare a acţiunilor RRC desfăşurată pe piaţa de capital. Compania de stat "KazMunai Gaz" a cumpărat 75% din Grupul "Rompetrol" Olanda în 2007 de la omul de afaceri Dinu Patriciu, anul trecut achiziţionând şi restul de 25%.
europuls.ro: Proiectul Nabucco şi securitatea aprovizionării cu gaz a Uniunii Europene
Articolul de faţă prezintă stadiul actual al proiectului Nabucco. Începem cu o analiză a politicii energetice externe a UE, aşa cum este aceasta reflectată în dezbaterile şi rapoartele recente ale unor think tankuri europene. Dupa o trecere în revistă a principalelor evoluţii, dar şi a obstacolelor existente privind implementarea proiectului, articolul concluzioneză că proiectul Nabucco are în continuare şanse reale de a fi îndeplinit. Totuşi, anul 2010 va fi decisiv din acest punct de vedere şi va marca, în mod hotarâtor, soarta acestui proiect european.
Reflecţii privind politica energetică externă a UE
Recent, politica energetică a Uniunii Europene a constituit subiectul a două rapoarte extrem de interesante. În luna aprilie, Clingendael International Energy Programme (cu participarea Loyola Programme of the European Institute, Fondazione Eni Enrico Mattei, şi Wilton Park) a publicat un rezumat al dezbaterii organizate de aceste institute pe tema "O Politica Energetică Inteligentă pentru UE" (în original: A Smart EU Energy Policy). În aceeaşi perioadă, trei specialişti ai Notre Europe, think tank-ul înfiinţat de Jacques Delors, au prezentat "Către o adevărată Comunitate Europeană a Energiei" (in original: Moving Towards a Real Energy European Community), un raport extrem de interesant, foarte bine documentat şi detaliat.
În ceea ce priveşte latura externă a politicii energetice, ambele analize subliniază importanţa faptului ca statele Uniunii Europene să vorbeasca pe o singura voce. Ipoteza lansată de Notre Europe propune o Comunitate Europeană a Energiei ca sistem de cooperare de tip Schengen între statele interesate. În cadrul viitoarei Comunităţi a Energiei, toate statele membre implicate ar trebui să contribuie în mod activ la politica energetică comună. Chiar mai mult, raportul elaborat de think tank-ul parizian sugerează că o specializare strictă a statelor în implementarea acestei politici comune, ar duce la o solidaritate de facto în cadrul UE. Într-un asemenea scenariu, elaborarea şi coordonarea politicilor energetice s-ar face, în mod firesc, într-un cadru centralizat şi supranaţional. Totodată, relaţia cu statele terţe furnizoare va trebui asigurată de un organism supranaţional, ca interlocutor unic.
Sub denumirea de "Kyoto, Lisabona şi Moscova", Clingendael identifică în raportul menţionat mai sus,cei trei piloni interconectaţi ai politicii energetice europene şi care vizează schimbaările climatice, competitivitatea pieţei de energie şi securitatea aprovizionării. Privitor la componenta externă,Clingendael avertizează că neconcretizarea proiectului Nabucco ar duce în mod iminent la eşecul încercării de diversificare a aprovizionării cu gaz ce va afecta în principal statele din Europa de Est. Lipsei actuale de viziune şi strategie pe termen lung a UE vizavi de furnizori şi statele de tranzit, raportul îi răspunde cu câteva sugestii între care necesitatea de a promova o politică energetică comună şi susţinerea înfiinţării Caspian Development Corporation (CDC). Acesta se doreşte a fi un organism unic care sa negocieze cu producătorii, în numele statelor membre, contractele de furnizare de gaze naturale. În prezent, Directoratul-General Competiţie din cadrul Comisiei Europene analizează această alternativă, iar un răspuns prealabil este aşteptat la mijlocul anului 2010.
Cele doua rapoarte subliniază încă o dată, dacă mai era necesar, evoluţiile extrem de slabe în ceea ce priveşte promovarea şi implementarea unei politici energetice externe comune a UE. În pofida faptului că toţi actorii instituţionali europeni au subliniat importanţa acestui aspect, documentul care însoţeşte consultarea publică lansată de Comisia Europeană, "Către o nouă strategie energetică pentru Europa: 2011-2020", recunoaşte explicit prestaţia slabă a politicii energetice europene externe. Această realitate este cu atât mai îngrijorătoare cu cât dependenţa de importurile de gaze şi petrol a UE va creşte pe termen mediu şi lung. Impactul asupra cererii de gaz pe care o vor avea noile politici europene (privind eficienţa energetică, reducerea de emisii de dioxid de carbon şi utilizarea resurselor de energie regenerabilă) rămâne, cel puţin parţial, o necunoscută. Totuşi, majoritatea analizelor, inclusiv cele ale Comisiei Europene şi ale Agenţiei Internaţionale de Energie, estimează o scădere semnificativă a producţiei interne şi o creştere a cererii, ceea ce va determina o creştere a dependenţei UE de importuri.
Aşadar, Uniunea va avea nevoie de conducte adiţionale care să răspundă acestei cereri. Însă pentru a înlătura dependenţa de un singur furnizor, proiectele luate în considerare vizează surse de aprovizionare din regiunea caspică şi (posibil) a Orientului Mijlociu. În toată această dezbatere, Nabucco a devenit un simbol al politicii energetice comune a Uniunii şi proiectul cel mai important în ceea ce priveşte diversificarea surselor şi a rutelor de aprovizionare cu gaz a UE, având totodată implicaţii semnificative asupra Parteneriatului Estic (lansat in 2009), a Strategiei pentru Asia Centrală (iniţiată în 2007), dar şi asupra dosarului deosebit de complex ce vizează viitorul relaţiilor UE-Turcia.
Proiectul Nabucco: evoluţii recente
S-au făcut câţiva paşi importanţi în direcţia implementării proiectului de construire a conductei ce ar urma să se întindă pe mai bine de 3000 de kilometri, traversând Turcia, Bulgaria, România, Ungaria şi Austria. Semnarea (iulie 2009) şi ratificarea (martie 2010) de către statele de tranzit a Acordului Interguvernamental şi decizia Comisiei Europene (martie 2010) de a aloca acestui proiect 200 milioane de euro (parte a European Energy Programme for Recovery) reprezintă un progres semnificativ.
Majoritatea experţilor consideră gazul provenind din Azerbaidjan ca fiind singura sursă de aprovizioare, într-o primă etapă, pentru Nabucco. Recenta vizită a unei delegaţii de înalţi oficiali turci în Baku (17-18 mai) s-a încheiat cu un acord prealabil între cele două părti privind volumul de gaze care vor fi exportate către Turcia din exploataţia de la Shah Deniz II (semnarea oficială a acordului se pare că va avea loc în luna iunie, în timpul unui Summit al gazului organizat de Turcia). Noile exporturi către Turcia se vor adăuga celor actuale provenind din Shah Deniz I şi care sunt deja transportate prinSouth Caucasus Pipeline. Rezervele din Shah Daniz II vor aproviziona, într-o primă instanţă, Interconectorul Turcia-Grecia-Italia, iar ulterior, posibil, Nabucco. Este, de asemenea, important de subliniat faptul că RWE, companie membra a Consortium-ului Nabucco, e prezentă în Turkmenistan, stat cu care a încheiat un acord de parteneriat (aprilie 2009) în domeniul energiei. Ca parte a unei cooperări mai largi în domeniul energiei, RWE a primit şi drept de explorare a gazului în zona coastei turkmene a Mării Caspice. Totodată, împreună cu OMV (de asemenea, membră a Consortium-ului Nabucco), compania germană a iniţiat Caspian Energy Company având ca scop identificarea posibilitătilor de transport către piaţa europeană a gazului din regiunea Caspică. În ceea ce priveşte zona Orientului Mijlociu, este demnă de menţionat implicarea OMV şi MOL alături de companii din Emiratele Arabe Unite, într-un proiect de explorare a posibilităţilor de exploatare a zăcămintelor de gaz din regiunea kurdă a Irakului (mai 2009).
În pofida importanţei (economice şi geostrategice) declarate a Nabucco pentru UE, suportul politic pentru acest proiect nu este nici pe departe unanim la nivelul statelor membre. Germania a acordat, în mod evident, prioritate şi suport politic proiectului ruso-german Nord Stream (un joint venture între Gazprom şi companii germane, olandeze şi franceze). Luând în considerare declaraţiile politicienilor francezi, Hexagonul nu pare a stabili în mod clar priorităţi între Nabucco, South Stream şi Nord Stream. GDF Suez a devenit parte a Nord Stream în martie 2010, iar EdF se pare că va avea o participaţie de 20% în proiectul ruso-italian South Stream care se presupune că va transporta gaz din Novossibirsk (Siberia) începand cu 2015. Compania nu a făcut încă niciun anunţ oficial în acest sens, însă presa franceză este de părere că acordul va fi semnat în iunie, la Sankt-Petersbourg. Se pare însă că GDF Suez rămâne interesată să participe şi în Nabucco, noile demersuri în acest sens ale oficialilor francezi fiind primite cu mai multă deschidere de partea turcă comparativ cu perioada "blocajului" diplomatic instalat în urma adoptării proiectului de lege francez referitor la recunoaşterea genocidului asupra armenilor (octombrie 2006) ce determinase un refuz din partea companiei turce Botas la cererea initială a companiei franceze de a se alătura proiectului european. În ceea ce priveşte Italia, Silvio Berlusconi întreţine o relaţie specială cu Rusia, iar ENI este principalul partener al Gazprom în proiectul South Stream (iniţiat în 2006, prin semnarea unui Acord de Parteneriat Strategic şi care se estimează că va fi finalizat în 2015).
Concluzie
Putem spune, aşadar că, în ultima perioadă, au existat câteva evoluţii importante în ceea ce priveşte Nabucco. Noile contacte ale UE cu Azerbaidjan şi Turkmenistan, precum şi consolidarea relaţiilor azero-turce sunt premise esenţiale pentru găsirea unor soluţii pentru problema surselor de aprovizionare a Nabucco. În timpul ultimei vizite la Ashgabat a lui Gunther Oettinger, Comisarul european pentru energie, preşedintele Berdimuhamedov şi înaltul oficial UE au căzut de acord asupra înfiinţării unui grup de lucru care să analizeze posibilităţile de transport a gazului turkmen spre piaţa europeană. Prezenţa unor companii europene precum RWE, OMV şi MOL în zone cu potenţial de aprovizionare este, iarăşi, un atu pentru construirea Nabucco. De asemenea, planul de a înfiinţaCaspian Development Corporation, ca organism unic care să negocieze contractele de aprovizionare cu gaze, este o soluţie pragmatică ce corespunde provocărilor actuale aşa cum sublinia şi raportul elaborat de Notre Europe.
Chiar dacă exista o serie de provocări atât din interioriul UE (lipsa de voinţă politică a unora dintre statele membre, implicarea companiilor europene în proiectele concurente), cât şi externe ("ofensiva" gazoductelor cu surse de aprovizionare ruse, un interes crescând al Chinei pentru resursele de gaz din Asia Centrală), Nabucco are încă şanse reale de a fi realizat. Anul 2010 va fi unul interesant din acest punct de vedere, fiind anul în care decizia finală de investiţie va trebui luată: o etapă ce va putea fi decisivă în ceea ce priveşte dezvoltarea proiectului. Succesul proiectului Nabucco nu va fi numai succesul statelor membre din estul Europei, de altfel cele mai afectate de evoluţiile din domeniul securităţii aprovizionării cu gaz. Va fi şi un semnal pozitiv trimis vecinilor UE, cu efecte pe termen lung atât în plan comercial, cât şi politic şi geostrategic. Un eventual eşec nu ar face decât să reconfirme incapacitatea UE de a elabora şi promova pe plan extern o strategie cu consecinţe care ar trece dincolo de domeniul energetic.
inforusia.ro: Intreprindere mixta ruso-elena pentru realizarea proiectului South Stream
Compania rusa Gazprom si operatorul sistemului national de transport al gazului din Grecia DESFA vor semna  pe 7 iunie documentele necesare privind crearea unei intreprinderi mixte pentru realizarea proiectului South Stream.
Ceremonia semnarii pachetului de acte se va desfasura in cadrul conferintei de presa sustinuta de vice-ministru de externe elen Spyros Kouvelis si a ministrului transportului din Rusia Igor Levitin , care sunt  copresedinti ai comisiei mixte ruso-elene pentru colaborare economica, industriala si tehnico-stiintifica, declara surse de la ambasada Greciei la Moscova, citate de Interfax.
RIA Novosti: Turkey may boot Israel from Blue Stream gas project
Turkey may exclude Israel from the Blue Stream-2 gas pipeline project if relations between the countries continue to deteriorate following the Israeli attack on a Gaza-bound humanitarian aid convoy, Turkish media said on Thursday.
Turkey, whose citizens were killed during Monday's raid by Israeli commandos on pro-Palestinian activists in the Mediterranean Sea, has severely condemned the aggression and moved to impose sanctions on Israel.
The Aksam daily quoted diplomatic sources as saying Turkey might review international agreements involving Israel, including the Blue Stream-2 project. Israel is among the countries planning to receive Russian natural gas be pumped via Turkey.
Russia and Turkey agreed last March to build the second leg of the pipeline, linking the two countries via the Black Sea, to pump Russian gas to Israel, Lebanon, Syria and Cyprus.
Turkish Energy and Natural Resources Minister Taner Yildiz has requested a report be made for Prime Minister Recep Tayyip Erdogan concerning Turkish-Israeli cooperation in the energy sphere, Aksam said.
"A strategic decision will be taken on this issue, and it will be discussed during a government meeting," the minister was quoted by the paper as saying.
The Turkish Foreign Ministry has not commented on the report.
The paper quoted Turkish diplomats as saying Turkey would only exclude Israel from the Blue Stream-2 project if the crisis in relations between Ankara and Tel Aviv escalated.
Israeli commandos stormed on Monday the Freedom Flotilla carrying some 10,000 tons of aid and up to 700 human rights activists to Gaza, in neutral waters in the Mediterranean Sea. The operation claimed the lives of at least 9 people, according to official Israeli reports. Arab media reports put the death toll at close to 20.
The Turkish Foreign Ministry said earlier that more than half of those on board the aid convoy as well as four out of nine dead were Turkish nationals.
Turkey has said that Israel's aggression will remain "a black spot" in the history of mankind and must entail harsh consequences. The country recalled its ambassador from Israel following the attack.
On Wednesday, the Turkish parliament unanimously adopted a declaration urging the UN Security Council to impose sanctions against Israel over the attack described as a "blatant violation of the UN Charter and the international law."
The parliament also urged the Turkish government "to review political, military, trade and economic ties with Israel and take the necessary effective measures."
rt.com: Nord Stream on track as first export metre arrives in Vyborg
The first cubic metre of gas to be exported through the Nord Stream gas pipeline has been delivered to the Russian town of Vyborg, with the $10 billion project on track to transform Europe's energy security.
The European Union has stressed the need to secure alternative routes for importing gas, after supply disruptions in recent winters.
The Nord Stream pipeline – once just a paper project – is now well on its way to being completed, with 100km of the 470km length already built. Michael Sasse, Head of Press and Public Relations at Wingas, says the massive project alone will not be able to keep up with demand.
"We think that every additional pipeline which is constructed is very good for the security of supply to Europe. We need probably more than 250 billion cubic meters of natural gas in the next 10-15 years. The Nord stream brings just a quarter of it, round about 55 per year, so every additional pipeline is really welcome and needed."
So keen is Europe to get Russian gas via Nord Stream, that they couldn't wait for the completion date – set for 2011. The Nord Stream pipeline project has been a dream for many for a long time, but with the arrival Wingas representatives in Vyborg to pick up a symbolic cubic meter of gas from Gazprom Export, it shows that Europe and Germany are very keen on its completion and for once, one can say that a fantasy soon might become a reality.
While the EU's stance is good news for natural gas suppliers and for Nord Stream, Gazprom seems a little more subdued – maybe because there is a worry about where the gas will come from, now that the huge Shtokman project has been shelved. But Mikhail Malgin, Head of NorthWestern markets for Gazprom Export has no doubts about ensuring volumes.
"The existence of the pipeline is a good thing, even the second pipeline is a good thing for Europe because it guarantees the supply or the security of supply and as far as filling is concerned, I have no doubts, we have contracts in place, we have the complete picture how those volumes will be shifted."
Both sides agree, that even if existing gas routes via Ukraine prove reliable – the option of another, even more secure, route will not only keep homes warm, but also save sleepless nights.
apa.az: Dmitry Primus Gorenburg: Azerbaijan is the one of the main energy supplying players in the Caspian region
"I think it's too early to dismiss Nabucco",– told APA's Washington correspondent Dmitry Primus Gorenburg, Director of the American Association for the Advancement of Slavic Studies (AAASS) and Associate of the Davis Center for Russian and Eurasian Studies at Harvard University.
Mr. Gorenburg pointed out that the recent events in the region – energy dialog between Iran and Azerbaijan, gas agreement between Baku and Moscow and Turkmenistan's unstable position about where to sell its energy resources – have certainly reduced the economic rationale for Nabucco, but at the same time, the primary rationale for the project was always more political than economic.
"There's enough natural gas in the region to provide a supply for multiple projects. It seems to me that the best way forward is to merge Nabucco and South Stream. There's no reason to always pose the energy politics in the region as a competition between Russia and Europe/US interests. A project in which Russia had a stake but did not control would provide for the political goals of diversifying Europe's energy supply while also giving Russia an economic stake in the project, silencing those critics who believe that the sole purpose of Nabucco is to take revenues away from Russia", – he said.
Mr. Gorenburg also believes that, "Azerbaijan is the one of the main energy supplying players in the Caspian region".
According to him, beside Azerbaijan, Kazakhstan is also a main oil player in the region and Turkmenistan is important because of the natural gas it has, though Azerbaijan of course also has a role in natural gas: "Russia's main deposits are outside the region, though it does have some fields it shares with Kazakhstan".
Analyst also stated that, both energy diversification and a better relationship with Russia are stated goals for the US administration: "The question is how to reconcile the two. My belief is that this can be done by giving Russia a stake in Nabucco and other new Caspian energy projects, but not a controlling stake".
trend.az: New oil and gas contract signed in Azerbaijan
SOCAR and UGE-Lanser PTI company signed a contract for the rehabilitation, development and production section (PSA) on onshore block of fields Balakhani-Sabunchu-Ramani and Kurdahani. The contract covers an area of 16.14 square kilometers.
The contract was signed for 25 years, with a possible extension for another five years. Lanser got about 75 percent of equity participation in the contract and SOCAR -25 percent.
Income from profit oil will be calculated by the formula R-factor. Azerbaijan's share will initially hit 55 percent of revenue, with growth up to 92.5 percent,SOCAR head Rovnag Abdullayev said.
Abdullayev said that the company will prepare a plan of work and investment in the project within 90 days. He also noted that investment in the project can reach several hundred million dollars. It will be sufficient for reconstruction of the field and stabilization of oil production.
The fields Balakhani-Sabunchu-Ramani have been developed since 1871. So far, about 9,549 wells have been drilled and 271 million tons of oil have been produced. Remaining recoverable oil reserves estimated at 7.3 million tons. About 208.200 tons of oil was produced in 2009. Now, the block of fields is on the balance of Balakhani Oil and Gas Production Department. The operating fund has 1,124 wells. About 328 wells are not exploited.
Exploration work was carried out on the field Kurdahani from 1914 to 1947. Since the beginning of field development up to January 1, 2010, about 59 wells have been drilled and 198,000 tons of oil have been produced. Remaining recoverable reserves hit 205 tons.
news.az: SOCAR mulls export of Turkmen compressed gas
Italy's ENI has suggested that Azerbaijani state oil company SOCAR take part in exporting compressed natural gas (CNG) from Turkmenistan to Europe.
Vagif Aliyev, head of SOCAR's Investment Department, said that ENI was proposing to transport between 6bn and 8bn cubic metres of gas a year.
He announced the proposals at the Caspian Oil & Gas Conference today.
'On the one hand, they want to know our opinion about this idea, and we told them that we are ready to provide favourable transit conditions. On the other hand, they suggest carrying out the project together. We have coordinated a SOCAR-ENI joint working group to study the project in full – the technical, legal and commercial aspects. This is not a small volume of gas and if no problems appear in the offshore transportation, then a pipeline needs to be sorted out for its further transportation after decompression. ENI is proposing at present to deliver the gas to Baku, to decompress it and to supply it to Europe, but without specifying a route. This volume can hardly be carried by rail, and it means that a pipeline will be needed,' Aliyev said.
The idea was put forward yesterday by ENI Senior Vice President Daniele De Giovanni during his meeting with SOCAR President Rovnag Abdullayev.
news.az: SOCAR to start construction of oil refinery in Turkey in 2011
The State Oil Company of Azerbaijan continues preparations for construction of an oil refinery in Turkey.
According to SOCAR President Rovnag Abdullayev, we intend to start construction of an oil refinery to ensure the activity of Turkish Petkim Holding in 2011.
"Currently, we expect a license from the Turkish government after which we will start practical implementation of the project, primarily, in holding detailed engineering", Abdullayev said.
The new refinery will have a capacity of 10 mln tons a year.
"Meanwhile 4 mln tons of production will be used as a crude and semifinished products for the activity of Petkim. The rest products (diesel and other fuel) will be supplied to the Turkish market or exported to Europe", Abdullayev said.
He indicated the absence of company's plans to open a new of petrol stations of SOCAR in Turkey.
gazeta.kz: Struggle for Central Asian energy riches
"Problems that involve the use of military force cannot be excluded, that would destroy the balance of forces close to the borders of the Russian Federation and her allies," said a key Kremlin strategy document assessing the main security threats of the coming decade.
Just 20 years ago, Russia and the energy-rich countries of Central Asia, such as Kazakhstan and Turkmenistan, and Azerbaijan in the South Caucasus, were all united, as parts of the Soviet Union.
Moscow would have had unfettered access to their oil and gas reserves.
But the Central Asian states realise one of their greatest strategic strengths as independent countries is playing off the big global powers now scrambling to buy their precious energy supplies.
So, Moscow now finds itself in fierce competition with the big players: China, the US and Europe.
"Russia's overall position in Central Asia is shrinking," says Mikhail Kroutikhin, editor-in-chief of the Russian Energy Weekly.
"Russia is in retreat and the Chinese are jumping on the big opportunities."
New 'Great Game'?
Rivalry in the region is often compared with the 19th Century British-Russian imperial rivalry nicknamed the "Great Game".
The past year has seen some key moments in the new energy "Great Game" in Central Asia, with the first pipelines being commissioned that take oil and gas east to China, instead of north and west.
From Kazakhstan, 200,000 barrels of oil are now being pumped every day across the border into the western Chinese province of Xinjiang, and there are plans to double this pipeline's capacity.
From Turkmenistan, a pipeline carrying gas to China via Uzbekistan and Kazakhstan was opened last December by the Chinese President Hu Jintao. It could satisfy around half of China's current demand by the time it reaches full capacity in 2013.
Turkmenistan's President Kurbanguly Berdymukhamedov called the deal "political" as well as commercial and heaped praise on China's "wise policy", saying it had become "one of the key guarantors of global security".
Turkmen tensions
With this agreement, Russia's stranglehold on supplies from Turkmenistan, which has the fourth-largest reserves of gas in the world, was broken.
And while China and its new Central Asian energy partners were locking themselves in an ever-warmer embrace, Moscow found itself at loggerheads with its erstwhile client state.
Having agreed two years ago to pay a much higher price for Turkmen gas, to ensure it remained a loyal supplier, the Russians suddenly shut the taps 12 months ago, causing the pipeline to explode.
Analysts believe Moscow had decided it did not need the gas because of the downturn in global demand and prices during the economic crisis.
Even now it is only taking a third of what it was expected to buy, angering the Turkmen government and pushing it further into the arms of the Chinese.
Who will feed Nabucco?
"As regards Russia's role in the region, it has taken a step back in energy," says Chris Weafer, chief strategist at Uralsib Bank in Moscow.
He believes it was not just the global economic crisis that prompted this.
It was also, he says, because Europeans searching for gas supplies for their planned Nabucco pipeline were offering much higher prices for Central Asian gas.
"The game changed because of Nabucco. Up to 2006, Russia could buy cheap gas from Turkmenistan, Uzbekistan and Kazakhstan – $50 for 1,000 cubic metres and then sell it to Europe for $250.
"But from the start of 2008, Russia had to agree to pay European prices – $300 per 1,000 cubic metres."
"Gazprom was not making any money out of it. So the political will to be involved has abated. Russia has let the Chinese into Central Asia."
And that is something Moscow may ultimately come to regret, because it also wants to be a major supplier of oil and gas to China.
With China already heavily investing in the two most important Central Asian energy suppliers, Turkmenistan and Kazakhstan, Russia may struggle to compete.
China flexes its muscles
Moscow has had agreements with Beijing to build a gas pipeline into China since 2002, but the two sides have been haggling ever since over the price of the gas supplies.
Analysts say a deal may finally have been done – on the condition that the gas comes from a field and pipeline that are exclusively for Chinese use.
Officials also hope the first oil pipeline between the two countries will be completed by the end of this year.
But some analysts question whether Russia will have sufficient reserves to supply the gas pipeline, given the expected decline in its production over the next 20 years and the lack of investment in new fields since the collapse of the Soviet Union in 1991.
"It [the pipeline to China] will have to tap reserves already going to Europe," says Mikhail Kroutikhin.
"It is not economic, but Prime Minister Putin wants it to be built."
South Stream
Another project which Mr Putin is determined should go ahead is Russia's South Stream gas pipeline, across the Black Sea and into the heart of the European Union.
The rivalry between this and Europe's alternative plan – the Nabucco pipeline – is one of the most intense in the Caspian Sea region.
The Europeans, who want to break free from their growing dependence on Russian energy supplies, desperately need supplies from the region to make the Nabucco pipeline viable.
And the Russians are trying to thwart this.
One key battleground is Azerbaijan, which has yet to declare whether it will feed Nabucco with its gas. Its decision is critical.
georgiandaily.com: Gas in Exchange for Naval Base: a Boon to Ukraine's Weak Economy
Moscow has agreed to lower the price of gas for Kyiv by one-third in exchange for extending the lease of the Sevastopol base for the Black Sea Fleet (BSF) by 25 years. The Ukrainian parliament ratified the agreement on April 27, despite protests by the opposition.
Both the Russian and Ukrainian governments are happy with the outcome: while Moscow satisfied its geopolitical ambitions, Kyiv expects economic benefits without which the national economy could be jeopardized. While Prime Minister, Vladimir Putin, plays geopolitics, the former governor of the heavily industrialized Donetsk Region, President Viktor Yanukovych, conducts business.
The political outcome for Ukraine is debatable. The opposition cites Article 17 which forbids the stationing of any foreign military bases in Ukraine. However, they ignore Article 14 of the constitution's transitional provisions which expressly allows the temporary stationing of foreign troops in the existing military bases. This article was drafted in 1996 purportedly to legalize the BSF in Sevastopol, which was confirmed by accords with Russia in 1997, according to which the BSF was allowed to stay until 2017. Yanukovych and Medvedev in Kharkiv on April 21 extended the validity of the 1997 accord by 25 years until 2042, which does not contradict any Ukrainian law.
Setting aside the controversial political aspects, the April 21 accords benefit the Ukrainian economy in the short term. The price of Russian gas for Ukraine will be lowered to around $230 per 1,000 cubic meters, from $330 in the second quarter of 2010. More precisely, the discount will equal 30 percent if the price of gas calculated according to the January 2009 contracts between Russia's Gazprom and the Naftohaz Ukrainy national energy company falls under $333, and the discount will be flat at $100 (if the price calculated for each quarter according to the contract formula is higher than $333) (UNIAN, April 21, 23). Ukraine paid $228 on average throughout 2009, and the corresponding price for 2010 was expected to amount to $334 if Moscow did not offer any discount.
The discount applies to 30 billion cubic meters (bcm) of gas to be imported by Ukraine in 2010 and to 40 bcm to be imported from 2011-2019 (Ukrainska Pravda, April 22). Yanukovych and Putin agreed that the discount is tantamount to $40 billion in assistance from Russia over the next 10 years. Ukrainian Prime Minister, Mykola Azarov, estimated that this is more than the foreign investment received by Ukraine since independence in 1991 (ICTV, April 25). Ukraine will save $2 billion in 2010, according to the government's calculations (Kommersant-Ukraine April 26).
The discount will be at the expense of Russian taxpayers, Putin said (Interfax, April 27). At the same time, Ukrainian taxpayers will benefit. Azarov said there was no need to increase domestic gas prices in order to narrow the deficit of Naftohaz, which in 2009 was estimated by the International Monetary Fund (IMF) at 2.5 percent of GDP (ICTV, April 25).
Before the April 21 accords, the IMF insisted that Ukraine should double its domestic gas prices. This would have impoverished households whose incomes shrank in 2009 when GDP plummeted by 15 percent. This also would have affected Ukraine's main export industries (metals and chemicals) which heavily rely on gas. Azarov estimated that an increase in the Russian gas price to $330 would stop the national chemical industry while the metals industry would operate at a loss (UNIAN, April 6). The two industries contributed most to the 11 percent year-on-year industrial production growth posted in the first quarter of 2010 (www.ukrstat.gov.ua, April 15). Finally, the gas price discount should allow Ukraine to qualify for the resumption of IMF assistance. Ukraine received almost $11 billion from the IMF in 2008-2009 and it hopes to receive another $20 billion according to a new two and a half year program which the cabinet wants to sign with the IMF (Ekonomicheskie Izvestia, April 26).
Of course not everything is positive. Long-term economic benefits for Ukraine are debatable. First, the BSF accord is apparently not the only concession promised to Moscow. Putin made it clear on his brief visit to Kyiv on April 26 that he expects the "integration" of the two countries' nuclear power sectors (RIA Novosti, April 26). In practice this means that Russia wants to absorb Ukraine's nuclear sector as its own nuclear industry is much stronger. Similar accords are planned for the aerospace industry. Second, Moscow did not offer any guarantees that it would continue pumping a certain volume of gas to Europe through Ukrainian pipelines, which Kyiv insisted on. This means that Ukraine may lose its transit potential once the Nord Stream and South Stream pipelines, bypassing Ukraine, are ready.
georgiandaily.com: Azerbaijan's Socar to Spend $50 Million on Georgian Expansion
The State Oil Co. of Azerbaijan, known as Socar, plans to invest $50 million this year to expand its presence in neighboring Georgia, a key transit country for Azeri exports to Europe.
"Georgia's a perfect country for us to invest in, and we'll spend a minimum of $50 million this year," Mahir Mamedov, general director of Socar's Georgian unit, said in an interview in the capital Tbilisi today. "This will include development of infrastructure, expansion and other projects."
Socar agreed in 2008 on an increase in gas supplies over five years to meet 100 percent of Georgia's needs. Under the agreement, Georgia pays $167 per 1,000 cubic meters of gas.
Azerbaijan has been supplying gas to Georgia since 2006, after pipeline explosions in southern Russia cut off deliveries to Georgia and Armenia.
Azeri Economic Development Minister Shahin Mustafayev said trade between the two former Soviet republics increased an annual 7 percent in the first quarter.
Four years after PKN Orlen bought the only Baltic refinery Mazeikiu Nafta, Poland's leading oil and gas company is still struggling to turn the €1.9bn purchase into a profitable investment, leading to widespread speculation about a possible resale of the Lithuanian plant to a Russian company.
In the first quarter of this year, the refinery's loss widened to €23m from €14.5m in the same period of 2009. But PKN Orlen's troubles with the refinery go back to 2006 soon after it was purchased from the Lithuanian government and now bankrupt Russian oil company Yukos when Russian oil stopped flowing to the refinery by pipeline and a fire broke out. Russia blamed the halt of crude supplies on a rupture to the spur from the Druzhba oil pipeline that feeds the refinery; Russian state-owned pipeline monopoly Transneft has denied blocking deliveries on purpose even though it hasn't resumed supplies in four years. However, given the Kremlin was frustrated it couldn't expropriate the refinery from the previous owner Yukos like it had that oil company's other assets and expressed anger when the Lithuanian government didn't choose a Russian company in the subsequent tender, the general impression in Lithuania and Poland is quite different.
"Orlen overpaid for Mazeikiu, which was originally designed as an export-oriented refinery for the Soviet crude," says Andrzej Sikora, president of the Energy Studies Institute, a consultancy in Warsaw. "Ever since Russian oil stopped flowing via the Druzhba pipeline four years ago, the plant has been entirely dependent on supply by sea. Given that Mazeikiu is an inland, not seaside, refinery, adapted for crude delivery through pipeline, the shift in supply source simply had to skyrocket the costs of refining."
Further weighing on Mazeikiu's performance have been the deep recessions that all three Baltic states have suffered during the global economic crisis. Approximately 50% of the refinery's 10.3m tonne annual output is sold in the three countries, but in 2009 demand for petroleum products in the Baltic states dropped by over 22%. Consequently, in 2009 Mazeikiu refined only 8.4m tonnes of crude compared with 9.6m in 2008. PKN Orlen decided to cut Mazeikiu's production capacity to just 68% in the first quarter of 2010; in the same quarter last year this rate was at 86%. "Cut off from pipeline deliveries, Mazeikiu has lost a large part of what previously established its competitiveness," says Andrzej Szczesniak, former CEO of Lotos Partner, another Polish fuel retailer. "A combination of costly transport, expensive crude and very low refining margins could be lethal for Mazeikiu."
Sikora also notes that the way the refinery is managed is confused, which is leading to problems. "There are two management models for refineries: the German one, in which the state remains a key shareholder, but also controls the level of refining margins; and the entrepreneurial one, in which the state withdraws from the market, but at the same time doesn't interfere in the pricing policy," he says. "Orlen's situation is somewhat hybrid, as Poland's Treasury owns only a 27% stake in the company, but maintains a major political influence over its operation. And such a state of affairs isn't either in Orlen's or in Mazeikiu's best interests."
Pipe dreams
Mazeikiu's sale to a Russian company would probably solve the problem of pipleine supplies to the refinery. However, such an outcome would boost competition on the region's petrochemical market and for PKN Orlen, which owns another three refineries in Poland and two in the Czech Republic, would therefore see its profits hurt in the long run. "Sold to a Russian company and reconnected to the pipeline, Mazeikiu could become a groundwork for its new owner's expansion in Central-Eastern Europe," says Szymon Araszkiewicz, chief analyst for the E-Petrol consultancy.
Three Russian oil giants are said to be interested in Mazeikiu: TNK-BP, Lukoil and Surgutneftegas. However, given that selling a majority stake in Mazeikiu is not PKN Orlen's preferred option, TNK-BP, which so far has shown the greatest flexibility on this matter, would appear to be the most probable buyer. "If Orlen will be interested in gaining a strategic partner for the [Mazeikiu] refinery, we will be open to talks," German Khan, TNK-BP's executive director, told journalists in May.
Acquiring a major stake in the refinery would advance TNK-BP's wider strategy of further emphasizing its downstream business. TNK-BP already boosted its presence in the Ukrainian downstream sector with the increase of its stake in 2009 in the Lysychansk refinery, which has a capacity of 8m t/y. As PKN Orlen hopes that a Russian partner could help relaunch crude delivery to Mazeikiu via the Druzhba pipeline, it is not without importance that Prime Minister Vladimir Putin is said to endorse TNK-BP's move into Mazeikiu.
The chances of the other two firms taking an interest in Mazeikiu are slimmer. Lukoil CEO Vagit Alekperov said a few months ago that his company was not interested in venturing into Mazeikiu, while another discussed option is an exchange between PKN Orlen and Surgutneftegas involving a 25% stake in Orlen Lietuva, the sole owner of Mazeikiu, in return for Surgutneftegas' 21% stake in Hungary's Mol Group, which the Hungarian firm and its government are trying to wrestle back from the Russian firm. But so far, the TNK-BP scenario remains the most likely for Mazeikiu.
However, as Araszkiewicz of E-Petrol notes, "The eventual resale depends on the outcome of Orlen's negotiations with the Lithuanian government." Given the latter didn't want to have a Russian firm involved in Mazeikiu four years ago, the outcome of PKN's talks with the government remain a big question.
Privately-held Russian company Alltech is planning to offer Gazprom the opportunity to export more than 2 million tonnes per annum of liquefied natural gas to world markets from the Barents Sea, almost two years before the Russian gas giant's flagship Shtokman field produces its first LNG.