Bursa: Videanu l-a demis pe şeful CA al Nuclearelectrica în direct la Realitatea TV
În cadrul emisiunii Ora de Foc, Adrian Ursu a făcut dezvăluiri în legătură cu încrengătura de rudenii de la Nuclearelectrica. Ministrul a intervenit telefonic pentru a anunţa că joi dimineaţa îl va demite pe Gabriel Irimie Băcăinţan, şeful Consiliului de Administraţie societăţii, finul directorului general Pompiliu Budulan. "Vă asigur că îl demit pe preşedintele CA chiar dacă el a devenit de câteva săptămâni finul lui Budulan, dar nu mi se pare în regulă ca acest lucru să se întâmple", a declarat telefonic ministrul Adriean Videanu, potrivit Realitatea.net.
Hotnews: Energie eoliana: Cererile de racordare la reteaua nationala de electricitate depasesc de 4 ori capacitatea de transport
Energia eoliana reprezinta "domeniul cel mai exploziv" din punct de vedere al investitiilor in Romania, a declarat pentru HotNews.ro Ionel David, public affairs manager la Asociatia Romana pentru Energie Eoliana. Potrivit acestuia, in urmatorii ani, Romania are sanse sa ajunga pe primul loc in Europa Centrala si de Est in privinta capacitatii de productie a energiei eoliene. Insa exista o problema. Cererile de racordare din partea investitorilor depasesc de aproape patru ori capacitatea sistemului energetic national de preluare a energiei eoliene.
Cererile de racordare din partea investitorilor la Sistemul Energetic National insumeaza o putere de peste 11.000 megawatti (MW), potrivit unei informatii transmise de compania de transport electricitate Transelectrica. In situatia actuala, sistemul energetic national poate prelua aproximativ 3.000 MW putere instalata. Practic, doar un sfert din cererile de racordare din acest moment ar avea sanse sa se concretizeze. Potrivit Transelectrica, se fac eforturi pentru cresterea capacitatii de transport a energiei. Pana in prezent, Transelectrica a semnat contracte de racordare pentru o putere de 3559,2 MW si avize tehnice de racordare pentru o putere de 4.850 MW. Pentru racordarea la retea, au fost semnate peste 100 de contracte.
Ionel David sustine ca nu este o problema capacitatea redusa de transport deoarece numarul cererilor de racordare este in continua scadere. In plus, nu orice cerere poate fi materializata deoarece trebuie indeplinite o serie de conditii tehnice. Cititi aici care sunt modalitatile de racordare la retea. Pana anul trecut, existau cereri pentru 22.000 MW, numarul acestora ajungand la jumatate pana in prezent. Ionel David "Va scadea numarul cererilor, in timp ce capacitatea Transelectrica va creste, atat datorita investitiilor pe care le va face compania de stat, cat si celor realizate de actorii privati. Pana la urma, cele doua cifre vor fi apropiate", a spus David. Acesta sustine ca Transelectrica are, de fapt, o capacitate de preluare de 3.500 MW.
In fiecare an ar putea fi puse in functiune turbine cu o capacitate de 500-600 MW. Deocamdata, sunt instalati doar 14 MW mai mult
Adevarul: Petrom: România exportă indirect gaze ieftine prin producătorii de îngrăşăminte chimice
"O parte din gazul românesc, care are un preţ la jumătate faţă de cel de pe pieţele externe, este exportată de producătorii de îngrăşăminte chimice", a declarat Mariana Gheorghe, director general Petrom.
Mariana Gheorghe a arătat că cei care exportă îngrăşămintele consumă 2,5 miliarde de metri cubi de gaze, din totalul de 13,5 miliarde, cât reprezintă producţia României, şi exportă 80% din producţia de îngrăşăminte chimice. Petrom cere de mai bine de un an autorităilor din ţara noastră creşterea graduală a preţului gazelor interne.
money.ro: Profitul Petrom a crescut de 4 ori în S1 faţă de primele 6 luni din 2009
Profitul net al grupului OMV Petrom a crescut în primul semestru de 4,6 ori faţă de perioada similară a anului trecut, la 1,526 miliarde lei (368,3 milioane euro), iar vânzările au avansat cu 14%, la 8,343 miliarde lei (2,011 miliarde euro), calculate după standardele IFRS, a anunţat grupul.
In primele şase luni ale anului trecut compania a avut un profit net de 331 milioane lei şi vânzări de 7,328 miliarde lei.
Grupul a înregistrat în perioada aprilie – iunie 2010 un profit net de 719 milioane lei, cu mult peste câştigul din intervalul similar al anului trecut, de numai 6 milioane lei. Profitul din al doilea trimestru este cu 11% mai redus faţă de câştigul din primele trei luni, de 807 milioane lei.
Totuşi, vânzările din al doilea trimestru, de 4,409 miliarde lei, au fost cu 12% peste valoarea din perioada ianuarie-martie, de 3,934 miliarde lei.
"Pe parcursul trimestrului al doilea din 2010 am continuat să obţinem rezultate foarte bune, în pofida deteriorării cererii pe piaţă, datorită disciplinei financiare, managementului strict al costurilor şi optimizării operaţionale. În Exploatare&Producţie, producţia s-a situat sub nivelul înregistrat în trimestrul II al anului trecut, deoarece declinul natural al producţiei de ţiţei şi gaze din România nu a fost compensat integral de producţia noilor sonde forate şi cea adiţională obţinută prin programul de reparaţii capitale la sonde", a declarat în raportul financiar semestrial directorul general al Petrom, Mariana Gheorghe.
Compania a obţinut în primul semestru un profit înainte de taxe şi impozite (EBIT) de 1,675 miliarde lei, de trei ori mai mare decât cel consemnat în aceeaşi perioadă a anului trecut, de 539 milioane lei.
Profitul net după interesele minoritarilor s-a ridicat la 1,521 miliarde lei, de circa 4,4 ori mai mare decât cel din intervalul similar din 2009, de 347 milioane lei.
Rezultatele din al doilea trimestru au fost influenţate pozitiv de mediul favorabil al preţului la ţiţei şi de managementul strict al costurilor, datorită creşterii preţului la ţiţeiul Ural cu 32% faţă de perioada aprilie-iunie 2009.

ziare.com: OMV Petrom – profitul a crescut de peste patru ori, in 2010
Producatorul de titei si gaze OMVPetrom, controlat de Grupul OMV din Austria, a inregistrat in primul semestru din acest an un profit net de 1,526 miliarde lei, de peste patru ori mai mare fata de cel din perioada similara a anului trecut, de 331 milioane lei, potrivit raportului transmis BVB.

De asemenea, vanzarile companiei se ridicau la sfarsitul primului semestru la 8,343 miliarde lei, in crestere cu 14% fata de vanzarile inregistrate in primele sase luni ale anului trecut, de 7,328 miliarde lei, potrivit rezultatelor transmise miercuri Bursei de Valori Bucuresti (BVB).
Reprezentantii companiei spun ca rezultate solide ale Grupului Petrom se datoreaza pretului favorabil al titeiului si au fost totodata sustinute de masuri eficiente de management.
"Pe parcursul trimestrului al doilea din 2010, am continuat sa obtinem rezultate foarte bune, in pofida deteriorarii cererii pe piata, datorita disciplinei financiare, managementului strict al costurilor si optimizarii operationale. Ne vom intensifica efortul investitional si vom continua sa ne concentram pe managementul strict al costurilor pentru a contracara efectul mediului nefavorabil.
In plus, vom pregati implementarea majorarii capitalului social pentru care am primit autorizare din partea actionarilor la AGA din 29 aprilie 2010, aliniindu-ne actiunile la initiativa statului de a-si vinde o parte din participatia detinuta in Petrom (11,84%)", a declarat directorul general executiv al OMV Petrom, Mariana Gheorghe.
Totodata, reprezentantii OMV Petrom se asteapta ca a doua jumatate a anului sa constituie o provocare, cu conditii de piata dificile si un mediu volatil persistent ce va afecta indicele marjelor de rafinare si cursul de schimb valutar.
"Vom continua sa ne concentram pe optimizarea structurii costurilor si pe implementarea programului amplu de investitii, axate in principal pe Explorare si Productie (E&P) si Gaze si Energie (G&E)", mai spun reprezentantii Petrom.
Petrom este cea mai mare companie romaneasca de petrol si gaze, cu activitati in sectoarele Explorare si Productie, Rafinare si Marketing, Gaze Naturale si Energie. Petrom exploateaza in Romania rezerve dovedite de petrol si gaze estimate la 823 milioane barili echivalent petrol (854 milioane de barili echivalent petrol la nivel de Grup), are o capacitate maxima anuala de rafinare de 8 milioane tone si circa 550 de statii de distributie carburanti in Romania. Compania detine, de asemenea, o retea internationala de 268 benzinarii, localizate in Republica Moldova, Bulgaria si Serbia.
In anul 2009, cifra de afaceri a Petrom a fost de 3 miliarde euro, iar EBITDA (Venituri Inainte de Dobanzi, Taxe, Deprecieri si Amortizari) a fost de 696 milioane euro. OMV, grupul energetic lider in Europa Centrala si de Sud Est detine 51,01% din actiunile Petrom. OMV activeaza in 12 tari in domeniile de Rafinare si Marketing si in 17 tari pe patru continente in domeniul de Explorare si Productie.
Ministerul Economiei detine 20,64% din actiunile Petrom, Fondul Proprietatea detine 20,11%, Banca Europeana pentru Reconstructie si Dezvoltare 2,03% iar 6,21% se tranzactioneaza liber laBursa de Valori Bucuresti.
inforusia.ro: Kuweitul indeamna Rusia la o colaborare mai stransa cu OPEC
Kuweitul indeamna Rusia sa colaboreze mai strans cu Organizatia Tarilor Exportatoare de Petrol (OPEC), considerand ca o astfel de cooperare va fi in avantajul ambelor parti, a declarat, marti, la Moscova, ministrul kuweitian al Petrolului, Ahmed al-Abdullah al Sabah, dupa o intrunire ruso-kuweitiana a Comisiei interguvernamentale, relateaza RIA Novosti.
"Speram intr-o cooperare mai stransa intre Rusia si OPEC. Acest lucru va fi avantajos pentru ambele parti. Cooperarea in domeniul petrolului are, in prezent, o deosebita importanta, din punct de vedere al mentinerii pretului mondial si a unei coordonari stranse a politicilor de tarifare", a declarat Ahmed al-Abdullah al Sabah.
"La fel de importanta ramane colaborarea tarilor noastre in cadrul OPEC, astfel incat sa putem coordona actiunile si sa nu permitem preturilor la petrol sa se schimbe spontan, intr-o directie sau alta", a adaugat ministrul.
La randul sau, ministrul rus al Energiei, Serghei Shmatko, a reamintit ca Rusia a fost mereu interesata de dezvoltarea cooperarii cu OPEC si a trimis secretariatului organizatiei diverse propuneri de coooperare, in special, in ceea ce priveste posibilitatea de a organiza conferinte comune la Moscova.
"Din pacate, nu am primit un raspuns pozitiv de la secretariatul OPEC cu privire la propunerile noastre. Ma bucur ca ministrul Petrolului din Kuweit, fiind o persoana foarte influenta in aceasta organizatie, a pus problema stabilirii unei interactiuni cu Rusia, iar acest lucru va fi obiectul discutiilor noastre bilaterale", a conchis Shmatko.
Novinite: Bulgaria's Energy Watchdog Head Predicts 10-15% Drop of Gas Prices
The head of the Bulgarian State Commission for Energy and Water Regulation (DKEVR) has announced that the price for natural gas may drop by 10-15% from October.
"My expectation come from the stabilization of the international oil prices, which affect the price of the natural gas. The price of the resource, bought in USD, will also decrease. All the factors, together with the opportunities for local production, should affect the price ofnatural gas with at least 10-15%," DKEVR head, Angel Semerdzhiev, said Tuesday.
According to him, the natural gas that the UK-based company Melrose could extract from the three new deposits, discovered in Bulgaria, will also affect on a smaller scale thenatural gas price.
"The exact amount of natural gas, extracted from the new deposits, is not known yet. All the opportunities for decreasing the gas price will be openly discussed," he said.
Semerdzhiev has also stated that no specific data from the negotiations with Russia has been received in DKEVR. However, he has expressed his hope that in September there will be a possibility for decreasing the natural gas price for the last trimester.
The DKEVR head has also stated that the own production would be the best option for Bulgaria to keep the gas prices stable, even in times of crisis or abrupt changes in the international gas prices.
"The efforts for achieving own extraction are in the right direction because the prices would always be cheaper than the price at which the gas enters Bulgaria from Russia," Semerdzhiev said, pointing out that the lower prices will affect the consumers all over the country.
The natural gas price in Bulgaria went up by 24,63% from July 1due to the increase of the oil price and the USD on the international markets.
energia.gr: Kuwait Oil Minister Urges Russia To Cooperate With OPEC -Report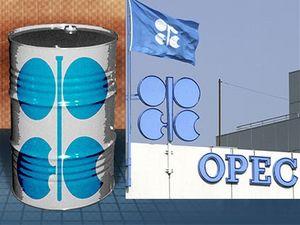 Kuwait is calling on Russia to cooperate more closely with the Organization of Petroleum Exporting Countries, reports RIA Novosti on its website Tuesday, citing the country's information and oil minister.
"We hope that there will be closer cooperation between Russia and OPEC. This will be mutually beneficial," Sheikh Ahmad al-Abdullah al-Sabah told a news conference in Moscow , adding this would help keep world oil prices stable.
Russian Energy Minister Sergei Shmatko said Russia has put forward a number of proposals on expanding cooperation but "received no positive response" from OPEC.
energia.gr: RWE Gas Grid Unit Sees Strong Demand For Germany-Belgium Pipeline

RWE AG's (RWE.XE) natural gas transmission grid operator Thyssengas GmbH said Tuesday it is continuing with its plans to build a 520-kilometer gas pipeline from northern Germany to Belgium after a market test showed strong demand.
Numerous market players have registered their interest in transmission capacity along the planned pipeline in the non-binding market test, in which Thyssengas gauged demand for the pipeline, the company said in an emailed statement.
"In 2011 we plan to conduct an open season process to gain reliable figures concerning the additional demand for transmission capacity…," said Chief Executive Wandulf Kaufmann in the statement.
In the open season process, customers can book transmission capacity requirements for which they expressed interest during the market test.
The company added it will now begin the technical planning phase of the project, adding that talks with the relevant authorities have already started.
On May 28, Thyssengas had said it plans to invest EUR1.3 billion in the pipeline from Emden on the German North Sea coast to Eynatten on the Belgian-German border.
"If a decision concerning the necessary investment can be reached by mid 2013, the new natural gas pipeline could be finished by 2016…," Kaufmann said.
The planned pipeline will have a transport capacity of around 8 billion cubic meters, Thyssengas said.
RWE– Germany 's second largest utility by market value behind E.ON AG (EOAN.XE)–has committed itself to selling Thyssengas in a deal struck with the European Commission last year. In return, the commission dropped an antitrust investigation against the company over alleged market abuse.
apa.az: Construction of Bulgaria-Turkey gas pipeline within framework of Nabucco project to start in a year
Baku. Rashad Suleymanov – APA-ECONOMICS. The construction of Bulgaria-Turkey gas pipeline within the framework of Nabucco gas pipeline project will start in a year, Bulgaria's Economy Minister Traicho Traykov said, APA-ECONOMICS reports.
Minister said the European Union will allocate €200 million on the project. The new pipeline will completely meet the requirements set for Nabucco.
According to Traicho Traykov, the project on coordinating gas transportation networks of Bulgaria and Greece is being reviewed, as the project prepared by the previous government did not meet the interests of Bulgaria.
The Nabucco pipeline is a planned natural gas pipeline that will transport the Caspian natural gas from Turkey to Austria, via Bulgaria, Romania, and Hungary. OMV of Austria, MOL of Hungary, Bulgargaz of Bulgaria, Transgaz of Romania, RWE of Germany and BOTAŞ of Turkey joined Nabucco Gas Pipeline International GmbH consortium. Total investment cost of the project was increased recently from 4.6 billion euro to 7.9 billion euro (12.3 billion USD). The total length of the pipeline is 3,300 kilometers. First part of natural gas is planned to be pumped in 2013.
news.az: Switzerland supports supply of Azerbaijani gas to Europe – envoy
'My country will always support all important efforts aimed at ensuring Azerbaijan`s sustainable development' Swiss envoy in Baku Alain Guidetti said.
The diplomat praised relations between Switzerland and Azerbaijan, saying "the two countries enjoy solid friendly ties in various fields, in particular, political, economic and cultural ones."
Guidetti noted that Switzerland`s Holcim company was the first foreign company to put an investment in non-oil sector of Azerbaijan.
He stated the two countries have 'huge' potential to develop energy cooperation.
The ambassador said his country supports purchase of Azerbaijani gas to Europe, and Transadriatic pipeline project.
kazinform.kz: Construction of 'Beineu-Bozoi-Shymkent' gas pipeline likely to start in Oct – Oil & Gas Minister
Construction of Beineu-Bozoi-Shymkent gas pipeline is planned to be started in October of this year. Kazakh Minister of Oil and Gas Sauat Mynbayev has informed bout it at the sitting in Mangystau.
"The construction is planned for the fourth quarter, but probably we'll start it earlier", he noted.
The project is aimed at providing energy to the country's southern regions. These regions usually consume about 4 billion cubic meters of gas annually.
Till 2013 the pipeline capacity will make 5 billion cubic meters per year. After 2013 the capacity may even increase to 10 billion cubic meters.
On July 30 in Berlin, Gazprom's Vice-President, Aleksandr Medvedev, deprecated the EU-backed Nabucco project and claimed that Russia would imminently proceed with the rival South Stream. "There is complete certainty about South Stream. We have enough gas to supply 63 billion cubic meters (bcm) every year, from 2015 onward, for the next 30 or 40 years," Medvedev claimed. Along with the lure to Europeans came the threat to bypass an "unreliable" Ukraine: "Gazprom has good and reliable partners along the whole route of South Stream." Moreover, he asserted, "we have unique technical experience for laying gas pipelines on the seabed." Medvedev was speaking at a news conference presenting the new CEO of Gazprom Germania, Vladimir Kotenev, the former Russian Ambassador to Germany (ITAR-TASS, July 30).
Medvedev failed to identify a source of gas in Russia or elsewhere to supply South Stream, or a source of funding for the $25 billion to $30 billion cost of this project (by Russian estimates). Russian officials invariably omit these issues when promoting South Stream. Medvedev even upped the ante on this occasion, hinting at 40 years worth of supplies, rather than the 30-year project previously on offer.
The bluff seems designed, this time, not simply to keep a virtual South Stream in play as a Nabucco-stopper, but also to conceal Moscow's political setbacks in Western Europe over South Stream. At least three major setbacks have become apparent in recent weeks.
The German government has not moved to support South Stream politically or to encourage financing for the project, as Moscow was hoping Berlin would do. On the contrary, the Berlin government across party lines expressed concern when Gazprom suggested to the German RWE company (a Nabucco consortium partner) to join South Stream. The German government even took this concern to the recent Russo-German summit, which was markedly cooler overall than the previous ones (EDM, July 13, 14). Shortly afterward, on an official visit to Kazakhstan, German Chancellor, Angela Merkel, raised with President Nursultan Nazarbayev the possibility of Kazakh gas supplies for Nabucco and other planned pipelines in the Southern Corridor to Europe (Kazinform, July 18). The US Special Envoy for Eurasian Energy Affairs, Richard Morningstar, took up that issue during his visit to Astana, with an emphasis upon Kazakhstan's strong potential to capture and export associated gas (Interfax, July 28).
Moreover, the European Commission has rebuffed Moscow's theory that Ukraine is an "unreliable" transit country, and South Stream is necessary to bypass Ukraine. That theory had gained currency in Germany and some other West European countries, where Gazprom's propaganda reversed the interpretation of the January 2009 gas crisis, shifting the blame from Russia to Ukraine. This became the central argument in support of South Stream, despite its exorbitant cost. The European Commission, however, has now made its disagreement public on both counts. In Kyiv on July 28, EU Energy Commissioner, Guenther Oettinger, declared that the Commission "is interested in a more cost-effective business project than South Stream. And, definitely, there is no route more profitable and reliable than transit through Ukraine (Inter TV I, Interfax-Ukraine, July 28). Oettinger also told the Russian press explicitly that South Stream would not fit the EU's interest to open direct access for Caspian gas through the Nabucco pipeline (Kommersant cited by Interfax, July 30).
Finally, Italian ENI, Gazprom's main partner in South Stream, seeks a way out from the original project. Apparently doubting Russia's capacity to line up the gas and financing, ENI proposes downscaling South Stream's capacity to 15 bcm per year and unify it with Nabucco's first stage of the same capacity, for a total of 30 bcm per year. The unified project would consist of one branch, from Turkey via Bulgaria to Vienna, abandoning South Stream's intention to build the branch from Bulgaria to southern Italy. ENI had made public this proposal in April, and was admonished publicly by Gazprom at that time, though it continues to propose this solution. ENI's change of position reflects confidence in Nabucco, rather than in the South Stream project. ENI further proposes to supply 2 to 3 bcm of gas annually from its own production in Turkmenistan and Kazakhstan, shipping it as compressed natural gas, via the Caspian Sea and Azerbaijan to Turkey, using existing pipelines. This proposal would make sense if that volume would go into Nabucco as first priority (Trend, July 21).
By: Vladimir Socor