Bursa: 16% din consum, cota de importuri de gaze pentru iunie
Reglementatorul pieţei noas tre de energie – ANRE – a stabilit, pentru luna iunie, o cotă de importuri gaze de 16% faţă de 22,1% cât au fost estimările de consum din piaţă. Astfel, pentru iunie, cererea totală de gaze este estimată la 7,9 milioa ne MWh, din care 1,34 milioane MWh reprezintă piaţa reglementată.
money.ro: Lificiu, ANRE: Preţul energiei rămâne nemodificat
Preţul energiei electrice nu se va modifica până la finalul anului. Autoritatea Naţională de Reglementare în Energie nu a luat încă o decizie în privinţa posibilităţii creşterii preţului la gaze de la 1 iulie. Preşedintele ANRE, spune că nu va că nu va lua în considerare cererile operatorilor de energie de majorare a tarifelor, chiar dacă sunt parţial îndreptăţite.
EON şi Gas de France Suez au solicitat majorarea preţului la gaze, întrucât, spun ei, acţionarii lor sunt nemulţumiţi că operatorii nu au atins ţinta de rentabilitate şi înregistrează pierderi.
"Desigur au solicitat cresteri serioase de tarife, 20% si 17%, acum am ajuns la 34%. Nu vom lua in calcul aceste solicitari", a declarat Petru Lificiu, preşedintele ANRE."Ar trebui si cred ca putem sa mentinem nemodificat pretul la gazele naturale. In orice caz nu se va modifica pana la 31 decembrie", a mai precizat acesta.
România nu are nicio obligaţie în tratatul de aderare la Uniunea Europeană pentru alinierea preţului gazului din producţia internă la nivelul celui din import, spune preşedintele Agenţiei Naţionale de Reglementare în Energie, Petru Lificiu.
"Pretul la producator nu este in competenta autoritatii nationale de reglementare, el este la producator, respectiv Romgaz si Petrom", a completat Lificiu.
"Producatorii desigur ca solicita si clameaza tot timpul alinierea de preturi pentru ca ar dori sa exporte gaz. 99% din consumatorii din sectorul reglementat din europa continua sa fie reglementati desi au piata libera. Din 1 iulie 2007 toti consumatorii romani sunt pe piata libera", a mai explicat Presedintele ANRE.
Petru Lificiu susţine necesitatea reglementării în continuare a preţului gazelor pentru consumatorii casnici.
inforusia.ro: In Ucraina au fost descoperite rezerve uriase de gaze
Cercetatorii germani si ucraineni au descoperit in zona economica ucraineana a Marii Negre rezerve uriase de gaz hidrat care ar putea asigura Ucraina cu rezerve energetice pentru 1500 ani, declara Serghei Gulin, doctor in stiinte biologice. Acesta a facut parte din echipa de cercetatori care au inspectat rezervele energetice de pe fundul Marii Negre , folosind teleroboti subacvatici, dispozitive acustice si seismice  gestionate de la distanta. "Pentru a definitiva cercetarea, in urmatoarea etapa vom folosi platforme de foraj care vor sapa 70 de metri in adancul marii pentru a colecta probe de sol", a subliniat cercetatorul.
Conform unor estimari prealabile, rezevele de gaz metan din Marea Neagra sunt echivalente cu volumul pe care Ucraina il extrage pe cale terestra timp de 100 de ani. Actualmente Ucraina extrage anual circa 20 miliarde metri cubi de gaze, iar daca acelasi volum poate fi extras din rezervele subacvatice, Kievul poate fi asigurat cu resurse energetice timp de 1000-1500 de ani.
Evghenii Shniukov, directorul centrului de geologia acvatica de la Kiev sustine ca in Marea Neagra exista 15 locuri unde exista hidrati de gaz metan."Hidrati de gaze s-au descoperit  in Rusia, in zona economica romaneasca din Marea Neagra si in Oceanul Pacific din Japonia, dar cele mai mulre rezerve sunt localizate in Antarctica".
Potrivit acestuia, este foarte dificil de extras acest gaz.
"Gazul metan se evapora rapid din gheata. E nevoie de a crea noi  tehnologii performante pentru extragerea gazului din hidrati", a conchis Shniukov.
RIA Novosti: Nord Stream environment impact survey cost 100 mln euros
Around 100 milion euros was spent on an environmental impact survey on the Nord Stream gas pipeline, a Russian first deputy prime minister said on Wednesday.
"[Environmental] assessment was conducted on an area of over 40,000 square kilometers to find the safest possible route for the gas pipeline," Viktor Zubkov said.
He said these efforts had been praised by the project's partner countries, who have given permission for the pipeline to pass through their territorial waters.
Nord Stream will eventually pump 55 billion cubic meters of gas per year to western Europe, bypassing traditional transit countries such as Ukraine and Belarus blamed for previous disruptions in gas supplies to the region.
Two pipelines, each with a capacity of 27.5 billion cubic meters a year, will run from the Russian city of Vyborg near the Finnish border to the German port of Greifswald.
Nord Stream AG has changed the originally proposed route of the pipeline to ease environmental concerns from the Baltic nations. The final route goes through the territorial waters and exclusive economic zones of Finland, Sweden, Denmark and Germany, avoiding Poland and the Baltic States of Estonia, Latvia and Lithuania.
rt.com: Nord Stream on track as first export metre arrives in Vyborg
The first cubic metre of gas to be exported through the Nord Stream gas pipeline has been delivered to the Russian town of Vyborg, with the $10 billion project on track to transform Europe's energy security.

The European Union has stressed the need to secure alternative routes for importing gas, after supply disruptions in recent winters.
The Nord Stream pipeline – once just a paper project – is now well on its way to being completed, with 100km of the 470km length already built. Michael Sasse, Head of Press and Public Relations at Wingas, says the massive project alone will not be able to keep up with demand.
"We think that every additional pipeline which is constructed is very good for the security of supply to Europe. We need probably more than 250 billion cubic meters of natural gas in the next 10-15 years. The Nord stream brings just a quarter of it, round about 55 per year, so every additional pipeline is really welcome and needed."
So keen is Europe to get Russian gas via Nord Stream, that they couldn't wait for the completion date – set for 2011. The Nord Stream pipeline project has been a dream for many for a long time, but with the arrival Wingas representatives in Vyborg to pick up a symbolic cubic meter of gas from Gazprom Export, it shows that Europe and Germany are very keen on its completion and for once, one can say that a fantasy soon might become a reality.
While the EU's stance is good news for natural gas suppliers and for Nord Stream, Gazprom seems a little more subdued – maybe because there is a worry about where the gas will come from, now that the huge Shtokman project has been shelved. But Mikhail Malgin, Head of NorthWestern markets for Gazprom Export has no doubts about ensuring volumes.
"The existence of the pipeline is a good thing, even the second pipeline is a good thing for Europe because it guarantees the supply or the security of supply and as far as filling is concerned, I have no doubts, we have contracts in place, we have the complete picture how those volumes will be shifted."
Both sides agree, that even if existing gas routes via Ukraine prove reliable – the option of another, even more secure, route will not only keep homes warm, but also save sleepless nights.
energia.gr: EU Starts Defining Energy Strategy for Next Decade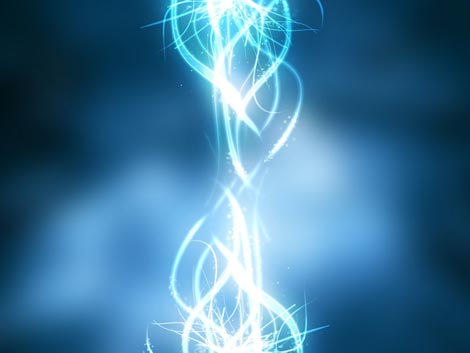 EU ministers yesterday (31 May) gave their first views on the upcoming EU energy strategy for 2011-2020, agreeing that it should be ready for endorsement by EU leaders in March 2011.
During a meeting of the Energy Council in Brussels, EU ministers gave their first input into the energy priorities until 2020.
The strategy, originally intended for a 2010-1014 time frame, has been delayed. The EU executive decided to extend the horizon to 2020 to align it with the 'Europe 2020' strategy and give a stable framework for long-term energy investments, an EU official told EurActiv.
The ministers agreed that to meet the 2020 climate goals, it is important to first implement existing legislation fully. But considering the long lead time of energy investments, they stressed that the strategy should also be in line with long-term climate goals.
The European Commission is planning to present a 2050 energy roadmap early next year to provide a long-term vision for EU energy policy.Many ministers also stressed the importance of external energy policy, calling for progress on interconnections.
The difficult economic situation in which many European governments currently find themselves shines through some of the more cautious language of the conclusions, published at the end of the ministerial meeting.
The ministers stressed that there is a balance to strike between sustainable energy aspirations and economic growth. They further added that cost-efficient reporting and monitoring requirements, as well as review mechanisms, will be necessary to adapt policies to changing circumstances while guaranteeing national governments the right to decide on their energy choices.
The debates feed into a public consultation, which will run until the beginning of July. As part of the exercise, the Commission's energy department published a "stock-taking" document outlining outstanding issues.
Among the shortcomings of EU energy policy identified by the Commission are poor implementation of EU energy legislation, lack of interconnected and smart grids, underachievement of energy-efficiency potential, weak coordination of external energy policy and relatively low levels of the R&D spending required to lead on innovation leadership.
The implementation of the 3rd internal energy market package, as well as the Strategic Energy Technology (SET) Plan, should be key priorities of the new strategy, the EU executive argued. But while many ministers called for speedy implementation of the projects outlined in the SET Plan, they expressed concern that national administrative burdens could increase.
Grids in focus
The Commission said the future grid development strategywould be based on its proposal for an Energy Infrastructure Package, to be presented by the end of the year. It will include a new instrument to replace the Trans-European Networks for Energy (TEN-E), which defines which projects are eligible for Community financing, to make the networks truly pan-European and develop smart grids, it said.
An implementation report on TEN-E last month highlighted major changes that have taken place in EU energy policy in the past few years, including the adoption of the 2020 climate objectives and the third internal energy market package.
It argued that TEN-E in its current form has "neither the resources nor the flexibility to make a full contribution to the delivery of the ambitious energy and climate goals".