ziare.com: Petru Lificiu (ANRE): Nu stim daca gazele se vor scumpi
Presedintele Autoritatii Nationale de Reglementare in domeniul Energiei (ANRE), Petru Lificiu, a declarat, luni, ca inca nu stie daca pretul gazelor va creste de la 1 iulie in functie de majorarea TVA la 24%, dar ca orice miscare in preturi acum poate avea efecte halucinante.

"Inca nu am luat o decizie in ceea ce priveste pretul gazelor naturale destinate populatiei. De la 1 iulie, este posibil orice: fie sa creasca cu inflatia, fie sa ramana nemodificate. Vom anunta in zilele urmatoare decizia luata. Insa a aparut un nou factor, de care vom tine cont in decizia noastra, si anume majorarea TVA cu 24%. In aceste momente, orice miscare in preturi la produse si servicii destinate unei mase mare de oameni poate avea efecte halucinante", a precizat Petru Lificiu.
In ceea ce priveste pretul energiei electrice, Lificiu a spus ca acesta va ramane nemodificat pana la 1 ianuarie 2011.
De asemenea, presedintele ANRE declara, recent, ca furnizorii de gaze naturale din Romania au cerut scumpirea gazelor cu pana la 30%, dar ca ANRE nu va ceda asa usor solicitarilor acestora.
Pe parcursul anului trecut, ANRE a decis ieftinirea gazelor pentru consumatori de doua ori: la 1 mai 2009, ANRE a redus pretul cu 3% la factura finala de gaze, iar de la 1 iulie, cu 5%.
ANRE se afla in subordinea directa a Guvernului si are rolul de a crea si aplica sistemul de reglementari necesar functionarii sectorului energiei si pietelor de energie electrica, energie termica si gaze naturale in conditii de eficienta, concurenta, transparenta si protectie a consumatorilor.
Adevarul: Chinezii sunt interesaţi să participe la construirea hidrocentralei Tarniţa şi la modernizarea unor termocentrale
Companiile din China sunt interesate de realizarea hidrocentralei cu acumulare prin pompaj de la Tarniţa-Lăpuşteşti şi de modernizarea unor termocentrale, proiecte care totalizează câteva miliarde de euro, a declarat, astăzi, pentru "Adevărul" secretarul de stat pe probleme energetice din Ministerul Economiei, Tudor Şerban.
Acesta a efectuat, în urmă cu două săptămâni, o vizită de lucru la Hong-Kong, ocazie cu care oficialii şi companiile locale şi-au manifestat interesul pentru sectorul energetic românesc.
"În discuţiile pe care le-am avut, şi-au manifesta interesul de a colabora pentru retehnologizarea unor termocentrale, proiecte de mai multe miliarde de euro. De asemenea, sunt interesaţi şi de construirea hidrocentralei de la Tarniţa, care va costa mai mult de un miliard de euro. Vom definitiva o strategie în acest sens, înainte de a merge mai departe", a spus Şerban.
Potrivit Financial Times, chinezi sunt interesaţi să construiască o termocentrală de un miliard de euro în România, însă Şerban spune că nu este vorba de o un singur proiect, de o nouă termocentrală, ci de mai multe proiecte de modernizare a unor termocentrale existente, care, însumate, depăşesc un miliard de euro.
RIA Novosti: German, Russian energy giants decline to comment on sale of Gazprom stakes
Russia's gas monopoly Gazprom and Germany's energy group E.On Ruhrgas declined on Monday to comment on Russian media reports about a possible sale of E.On's 3.5% stake in the Russian energy giant.
"We would not like to comment on that. We do not comment on market rumors," a E.On official told RIA Novosti.
The Gazprom press office also said it would not comment on the media reports.
Russian business daily Vedomosti said citing a source close to the board of directors of Gazprombank, the financial arm of the Russian gas giant, that the German side had discussed various options including selling the stock.
According to Vedomosti, Gazprombank recommended Gazprom issue derivatives linked to part of the shares or find a direct investor.
RIA Novosti: Minsk, Moscow to sign gas transit fees deal by Thursday – Belarus official
Belarus gas pipeline Beltransgaz and Russia's gas monopoly Gazprom have finalized a supplementary agreement to a gas transit contract and may sign it on Wednesday or Thursday, Beltransgaz Chief Executive Officer Vladimir Mayorov said on Monday.
"Gazprom has sent its version of the supplementary agreement to the gas transit contract to Beltransgaz. We accepted it and sent it back to them on June 27," Belarusian state-run agency Belta quoted Mayorov as saying.
Earlier this month, Belarus and Gazprom were involved in a dispute over Belarus' non-payment for Russian gas with Gazprom slashing deliveries and Minsk threatening to suspend European transit supplies. The size of the fees that Gazprom pays for transit to Beltransgaz became the last stumbling block in the conflict.
The price is usually set in a supplementary agreement and changes in line with Belarus' local gas prices. But no such agreement was signed for 2010 because of a Gazprom-Minsk dispute on whether Belarusian domestic prices had changed.
Mayorov also said that a visit of Gazprom officials, planned for June 28, had been canceled as the parties could work and sign the agreement separately.
rt.com: Gazprom bides time as new gas sources erode market
This weeks Gazprom shareholder meeting provided an outline on how the company has fared throughout the economic downturn with the impact of shale gas and LNG in the spotlight.
The affects of the global financial crisis made 2009 a bad year for the Russian energy giant. Gas exports to the European market – crucial for Gazprom – slumped by almost 12%, while extraction fell to 460 billion cubic meters.
Part of the problem was the emergence of alternative sources for the fuel. Shale gas in particular caught the attention of CEO Alexey Miller, but he thought the threat was more hype than real.
"This is a well-organized and very well-financed information campaign like the global warming or biofuel and suddenly everyone became aware of what shale gas is."
Some investors have been charmed by the prospect of shale gas. But Aleksandr Medvedev, General Director, Gazprom Export believes it is not sustainable unless prices rise.
"We expect prices for shale gas to inevitably go up, as its current price only allows its US producers to cover the operational expenses – a situation like that cannot last long."
Despite the doubts over its profitability, shale gas along with liquefied natural gas brought in from the Middle East have made an impact on Gazprom's plans.
Sergey Pravosudov, General Director, Institute of National Energy says the company is delaying one of its biggest projects until the outlook becomes clearer.
"There were great plans to launch Shtokman project to deliver liquefied gas to the US, but now those plans are postponed for an uncertain period of time to watch the market. The Americans themselves realize that shale gas can't compensate the decline production of traditional gas so they won't avoid buying LNG – the question is how much, when and whose gas they will buy."
Gazprom recently reduced its forecast for exports to Europe this year by 10 percent. This did not come as a surprise to many analysts who thought the company was being overly optimistic when it made its initial predictions at the beginning of the year. Now Gazprom believes there won't be a full recovery in demand from Europe for three years.

tr.com: Energy as an emerging market driver
At Renaissance Capital's annual Moscow investment conference, Sergey Vakulenko from Cambridge Energy Research Associates spoke with RT about energy and the Russian economy.

Moskow Times: E.On May Sell $4Bln Gazprom Stake
E.On, the world's largest utility by sales, may soon sell its 3.5 percent stake in Russian energy giantGazprom worth $4 billion, Vedomosti reported Monday.
Germany's E.On does not plan to sell the stake on the open market because of share price concerns, so a state-controlled Russian firm would be the most likely buyer, Vedomosti cited unidentified financial market sources as saying.
E.On was not available to comment.
E.On has discussed different options of divesting from Gazprom and proposed to sell the shares to Gazprom directly, a source at Gazprombank, a banking unit of the gas export monopoly said.
These discussions have been ongoing for two years, Vedomosti's source said, adding that he had not heard of any decision.
A source at Gazprom said he was also aware of E.On's plans but did not know of any decision, the newspaper reported.
E.On, one of Europe's biggest gas buyers, imports most of its gas from Russia and Norway and is the largest foreign shareholder in Gazprom.
The company first bought into Gazprom, one of its main gas suppliers, in 1998, purchasing 2.5 percent of shares from the Russian government for $660 million.
VTB Capital, in an analyst report Monday, said it would not "rule out Gazprom itself acquiring the stake," since just last year Gazprom took back 2.9 percent of its ordinary shares from E.On in a large asset-swap deal.
Last year, E.On acquired a 25 percent share in Russia's giant Yuzhno Russkoye gas field in Siberia, and in return handed over to Gazprom its 49 percent stake in Gerogaz, which holds almost 3 percent of Gazprom's shares.
The Gerogaz share packet was worth about $4 billion at the time.
Over the past two years, E.On has been looking to raise 10 billion euros ($12.3 billion) in asset sales in a marked effort to pay down its debt, which stood at 45 billion euros at the end of 2009.
In April, the Germany utility fulfilled this target after it sold its American electric company for 5 billion euros.
trend.az: Minister: Syria intends to conclude agreement on Azerbaijani gas supplies for period till 2020 (INTERVIEW)
Trend interviews Syrian Oil and Mineral Resources Minister, Azerbaijan-Syria Intergovernmental Commission on Cooperation Co-Chairman Sufian Al Alao.
Trend: In what way is Syria interested in buying Azerbaijani gas? What amount of supplies can be offered?
Sufian Al Alao: Azerbaijani Energy and Industry Minister Natig Aliyev discussed ways for our two countries to cooperate during his visit to Syria in March 2010. He stressed Azerbaijani gas supplies to Syria, cultural exchanges, and establishing joint ventures. All of these ideas were reflected in a special document signed March 3 by Aliyev and his Syrian counterpart, which marked the beginning of talks about a possible gas agreement.
Our working groups discussed a draft agreement April 20 to purchase 1-1.5 billion cubic meters of Azerbaijani gas annually from mid-2011 to 2020, with the possibility of a five-year extension.
Q: How will the gas be supplied? Do you plan to transport the gas to other countries?
A: Azerbaijani gas will be transported to Syria through a Turkish pipeline that will open along the Syrian-Turkish border. If an Azerbaijani gas purchase agreement is signed by other Arab nations, then the pipeline could be used to sell gas to other countries in the region.
Q: Aliyev said that the idea to establish joint ventures was discussed during his visit to Syria. In which sectors would these ventures operate?
A: Baku will host the first meeting of an intergovernmental commission on economic, scientific, technical and cultural cooperation June 29-30. We will examine specific opportunities to establish joint ventures in the oil and gas sector. We assumed that these companies will work both inside and outside Syria and Azerbaijan. These ventures would be engaged in oil and gas exploration and development, and providing energy services.
Q: In what way is Syria interested in sharing its energy experiences with Azerbaijan?
A: During the intergovernmental commission's upcoming meeting, Azerbaijan and Syria will discuss possibilities to share knowledge and experience in the oil and gas sector. In particular, this means using existing higher educational institutions in Azerbaijan to teach Syrian personnel. Cooperation will also be discussed in other aspects of the energy sector. During the meeting, a double taxation agreement will be signed between our respective state agencies, as will a memorandum of understanding. We also plan to discuss economics, agriculture, health, tourism, education, culture and banking cooperation.
today.az: Iranian Economy and Finance Minister: We can open a way for Azerbaijan to enter foreign markets via the Persian Gulf
Interview with Iranian Minister of Economy and Finance Shamsaddin Husseini.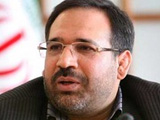 Does Iran plan to increase cooperation with Azerbaijan in the gas sector?
This issue was on the agenda of my talks in Baku. We have agreed to sign a document on the purchase of 5 billion cubic meters of Azerbaijani gas per year. Currently, Iran realizes a lot of projects in the petrochemical industry. Iranian and Azerbaijani gas can be processed on the basis of petrochemical enterprises. We are ready for joint cooperation with Azerbaijan in the construction of petrochemical plants in Iran.
Iran and Azerbaijan can cooperate through joint investments in various projects. We can open the way for Azerbaijan to foreign markets through the Persian Gulf. Azerbaijan could alleviate Iran's joining the markets of the Caucasus, CIS and Europe.
Is Iran ready for proposing Azerbaijan joint activity in the field of oil processing?
We put up for sale both refineries ready for operation, and partially built. One of the questions that I put on the agenda at the meetings in Baku is Azerbaijan's private investments in the privatization program in Iran. We welcome the participation of foreign capital in the privatization process in our country, and in particular we welcome entrepreneurs of brotherly Azerbaijan. We invite Azerbaijani businessmen to invest in oil processing sphere of Iran.
Some experts believe that privatization in Iran is conducted wrong and state-owned enterprises are given to companies related to the Sepah …
Privatization is conducted through the stock exchange or on a tender basis. Purchasers may be private companies, non-state organizations. The cost of checks for the privatization exhibited at the exchange hits $20 billion. For example, I can say that one of Iran's petrochemical plants has been recently acquired by a Turkish citizen.
At what stage is the realization of the project of railway transport corridor "North-South", which will link the countries of Europe and Asia through Russia, Azerbaijan and Iran?
I also discussed this issue in Baku. I have instructed the head of the organization for foreign investment to accelerate work on this project. The, assistance in financing entrusted to our colleagues from the Iranian Ministry of Transport. I hope the project will be completed in a short time. (A large segment of the missing railway in Iran must be constructed to realize this project). A small plot of road (about 8 km) must be built in Azerbaijan. The border bridge and other infrastructure are planned to be built between the countries.
How do you assess the impact of international sanctions on Iran's economy?
These sanctions are nothing new. They were imposed on Iran before the Islamic revolution. Those days the opportunity was not given to us to create a number of technologies. We do not believe that we can get them. Now, we have achieved success in this area. We have mastered the important technology of the world. But they tell us not to use it. Our history, our civilization, culture and religion are transparent. We have no other culture, except for peace and friendship. Our science serves humanity. We believe in ourselves and rely on ourselves. But, as we see, some countries want to maintain a monopoly in their hands. They are concerned about our achievements. They think that sanctions will prevent Iran's economic development. But our leaders are aware and understand that the future of the country in technologies.
Western countries are trying to persuade us, expressing readiness to lift imposed sanctions in exchange for a refusal from our technologies. But the Iranian authorities understand that the future of the country is connected with technologies. We do not intend to sacrifice our future for the benefit of the present day. If we accept the proposal of the West, this may affect our economy.
But then, the way to reduce the impact of sanctions from the economic point of view is an important issue. First of all, I would like to say that these sanctions are largely psychological. For example, the initial sanctions significantly effect on the economy of Iran. The impact of recent sanctions was interesting. A week after the imposition of sanctions, we have seen economic growth of 3 percent. This surprised us. We certainly did not expect reduction of the level of economy and growth of 3 percent.
news.az: Gazprom interested in purchase of BP's share in Shah Deniz
Gazprom is interested in the purchase of BP's share in Azerbaijan's Shah Deniz project but has not yet received any proposals about purchase.
Head of the Russian company Alexei Miller has told a news conference by results of the annual meeting of sharefolders.
'We will build our relaitons with Azerbaijan for the long-term perspective. If we get to buy gas from the storage, which is how I understand the share in the producing project, I think it would be interesting.
But we have received no proposals on the purchase of share and participation in the project. If we do, we will consider it', he said.
Gazprom is interested in this project though the commissioning of the second Shah Deniz stage is put off for 2017.
gazeta.kz: Russian takeover of Uranium One a benefit, execs say
The proposed takeover of Canada's second-largest uranium mining company, Uranium One (UUU-T2.590.051.97%) by a Russian government-controlled conglomerate has panicked some shareholders and alarmed industry observers worried that the Vancouver-based company might end up serving the Kremlin's strategic interests.
But that is precisely the deal's strength, says the Moscow official behind the deal. Vadim Zhivov, CEO of the Russian uranium miner ARMZ, argued that Kremlin involvement would bring greater stability, security and profitability to Uranium One's extensive operations in Kazakhstan, considered the world's largest source of readily accessible uranium.
"Given Russia's long-term relationship with Kazakhstan, an 8,000-kilometre land border and a long history of good relations with [them], I think the Russian Federation is the least likely player to be affected by any political changes that will happen there, and it will be important for any company doing mining operations there to have a state partner," Mr. Zhivov said.
ARMZ is a division of the huge Russian state corporation Rosatom, which controls 40 per cent of the world's uranium enrichment and builds reactors and fuel assemblies for 70 countries. Last year, it took a 17 per cent stake in Vancouver-based Uranium One, and this month launched a bid to buy a 51 per cent controlling stake in the company.
The prospect of Kremlin control of the Canadian company left many investors worried that Uranium One would be pressured to serve Russian strategic interests that do not necessarily deliver the best returns, and that the political associations will lead to instability and lost opportunities.
Under the deal, Uranium One would receive $610-million (U.S.) in cash and controlling stakes in the company's two Kazakhstan uranium mines, which are also part-owned by the Kazakh state company Kazatomprom.
It would also pay a special cash dividend of $1.06 per share to Uranium One's minority shareholders – an offer that has been greeted with skepticism by some investors.
But Jean Nortier, CEO of Uranium One, described the shift to Russian-style state capitalism as an important boost for the company, allowing it to become Kazakhstan's largest uranium miner while protecting it from the sort of volatility, corruption and political crisis that could drive independent miners out of the country.
He said the company's shares have been selling at a 30 to 40 per cent "Kazakhstan discount" based on the political risk inherent in the Central Asian republic, but that having the Kremlin as a partner should eliminate that risk and bring share prices up to the full value of the underlying resource.
"We have been at a significant discount, but we believe this transaction swings the thing around," Mr. Nortier said. "Whereas previously the investor community could be concerned about the security of our tenure on assets in Kazakhstan, they shouldn't be concerned at all now."
Both he and Mr. Zhivov said they understand the reluctance of shareholders, since Rosatom has been a closed-door state enterprise for decades, only recently opening its books and behaving like a publicly traded multinational company.
"The concern now is, are ARMZ and Rosatom going to act responsibly toward minority shareholders? And we are saying, through the actions of the last year and a half, they have been showing that they can act responsible. We need to educate [shareholders] that we're not dealing with a bunch of cowboys. We're dealing with a bunch of responsible people who've been in the market for a very long time."
The Russians structured the deal as a 51-per-cent controlling stake rather than a full takeover, Mr. Zhivov said, in large part because they want to create a perception of independence and good corporate citizenship.
"It's very important for us to show to the world that we're a global corporate citizen, and we can act keeping in mind the interests of the minority shareholders," Mr. Zhivov said.
Uranium One will become Rosatom's main Kazakhstan uranium operation, he said. While the Russians are not ruling out the possibility of expanding Uranium One's operations into other regions including Africa, they are not interested in expanding the company beyond mining into refining or fuel production.
Mr. Nortier described the cash dividend offer to shareholders as a way to avoid the perception that ARMZ is simply taking advantage of the current low market price of uranium.
"The question of a 51-per-cent stake versus a takeover has been driven by two issues," he said. "ARMZ has a need to grow an international company that's transparent for the world to see how they manage their business. And from our perspective, we wanted our shareholders to retain their exposure to the uranium market going forward."
"With the uranium price trading off, you could have said that ARMZ was being opportunistic by buying 100 per cent of the company at a low valuation.… So by giving our shareholders an effective change-of-control premium that doesn't reference the [uranium] market but references the [Uranium One] valuation – the higher of the two – they're receiving cash in their pockets, but they retain exposure to the uranium market… it's the best of both worlds."
Kazakhstan plans to reintroduce an export duty on oil this year but will wait until 2011 before applying a tax on exports of metal, Prime Minister Karim Masimov said today.
"An export duty will be applied this year to hydrocarbons and next year to metallic raw materials," Masimov told reporters in the capital Astana.
He declined to give more details. Masimov said on 21 June that Kazakhstan, the largest oil producer in Central Asia and a major exporter of chrome, copper and iron ore, planned to reintroduce export duties on a range of raw materials as world commodity prices had stabilised.
Kazakhstan set its oil export duty to zero in January 2009 as global crude prices plunged, having introduced the tax at a level of $109.91 per tonne in May 2008.
Finance Minister Bolat Zhamishev said on 22 June that the country was considering a fixed $20 per tonne export duty on oil.
The oil duty is expected to be approved at a forthcoming government meeting.
Novinite: Bulgaria Confirms Break up of Energy Mega Structure

The Bulgarian Energy Holding was created in 2008 with the merger of five state-owned companies into a EUR 4 B energy giant. Photo by BGNES
Bulgaria's center-right government has confirmed plans to dissolve a mega-structure, which groups all big state-owned energy firms.
"The Bulgarian Energy Holding will definitely be dissolved even though we are aware that there are useful synergies among the companies in terms of administration and operations, which should be used," Economy and Energy Minister Traicho Traikov told the Bulgarian National Radio on Monday without ruling out possible mergers.
The minister did not confirm that the government has decided to bring all the energy companies together in a new holding, spearheaded by the National Electricity Transmission Company NEK, as announced by Maya Hristova, former Deputy Energy and Economy Minister, in the middle of April.
Shortly after coming into office in July Bulgaria's Prime Minister Boyko Borisov announced plans to close the mega-structure Bulgarian Energy Holding that groups all big state-owned energy firms, but failed to push them through.
The cabinet subjected the Bulgarian Energy Holding to financial checks to find out how the money poured into it for raising its capital has been used.
The Bulgarian Energy Holding was created in 2008 with the merger of five state-owned companies – the National Electric Company NEK, the gas monopoly Bulgargaz, the Maritza Iztok Mines, the Maritza Iztok 2 Thermal Plant, and the Kozloduy Nuclear Power Plant into a EUR 4 B energy giant.
The holding is a sole owner joint-stock company with a 100% Bulgarian state ownership.
Novinite: Natural Gas Price Hike of 25% Made Official in Bulgaria
The price of natural gas sold in Bulgaria will go up by 24.63% from July 1, announced the State Commission on Water and Energy Regulation Monday.
This is slightly less than the 26% hike estimated last week.
This is the official decision of the state energy watchdog, taking the price for 1000 cubic meters of gas at BGN 542.50.
It is feared that the hike of the gas price will hit hard at households and industries. A large part of household in Bulgaria heating is gas-dependent. The price of electricity is also tied to that of gas.
Previous estimates were raises of around 2% for electricity and 15% for heating.
Bulgarian state gas company Bulgargaz had requested a minimal price hike of 29%, claiming that any raise below that number would prove disastrous for it.
The head of the Energy Regulation Commission Angel Semerdzhiev characterized the announced hike as "balanced".
95% of Bulgaria's natural gas supply comes from Russia. There are speculations about the contracts being unfavorable for Bulgaria, yet their terms are kept secret.
Speculation is also rife about mismanagement on the part of Bulgargaz, which is the main provider of gas for industrial use in Bulgaria.
At the same time, Bulgarian gas company Overgas, which is the main supplier of gas for household consumers, was quick to announce that its prices will go up with a smaller percentage – 16% for households and 17-21% for industrial clients. That makes BGN 0.94 per cubic meter for households and BGN 0.75-0.90/cub.m. for industries. The price ofOvergas gas is formed by a component reflecting Bulgargaz prices and a component for distribution, the second of which will not be increased.
Novinite: Bulgarians Shocked by Hikes of Heating, Electricity
The Bulgarian state regulator of energy announced Monday price hikes as high as 18.6% for heating and 1.88% forelectricity.
This comes as a result of the raise of the price of natural gas with 24.63% revealed earlier Monday.
Heating in Bulgaria is largely gas-dependent. The highest raise is for the capital Sofia with a staggering 18.6%.
A hike of 15.92% is announced for Vratza, 15.92% for Varna and 13.30 % for Plovdiv. Varna and Plovdiv are Bulgaria's second- and third-biggest cities.
The increase in the price of electricity is different for different power distribution companies. For customers of CEZ, which services Western Bulgaria, it will be 1.88%; for E.ON customers (North-Eastern Bulgaria); for EVN customers (South-East Bulgaria) – 1.39%
energia.gr: Search for Oil, Natural gas to Start
The Greek government will commission searches for oil and natural gas in central and northern Greece in the next year, according to Deputy Environment, Energy and Climate Minister Yiannis Maniatis. "Based on strong indications that we have so far, there is enough evidence to convince us to quickly create a national body that will launch tenders aimed at drawing serious investors that can search for petrol in our country," he said.
Among the areas at the top of the search list are Ioannina, northwest Greece, and the broader area of the Gulf of Patra, north of the Peloponnese. Currently in Greece, oil and natural gas exploration is conducted off Kavala, in the northeastern part of the country. The country's oil and resources are widely considered by industry experts to be underdeveloped.