Hotnews: Rusia este dispusa sa asigure cererea Chinei de gaze naturale
Rusia a anuntat ca este gata sa satisfaca toate cerintele Chinei la livrarile de gaze naturale. La incheierea vizitei oficiale a presedintelui Dmitri Medvedev la Beijing au fost semnare acorduri vizand furnizarea de petrol, gaze si constructia de noi blocuri energetice pentru centralele atomice, scrie Gazeta.ru. In total, dupa convorbirile dintre presedintele tarii gazda, Hu Jintao si oaspetele sau de la Kremlin, au fost semnate peste 10 acorduri si contracte.
Pentru detalii a iesit in fata presei vicepremierul Igor Secin. "Speram ca pana la mijlocul anului viitor vor fi semnate inclusiv contractele comerciale", a anuntat el.
Intrebat in legatura cu posibilitatea creditarii de catre partea rusa a livrarilor de gaze, oficialul a asigurat ca "sunt luate in calcul toate elementele de colaborare – infrastructura, trasee, zacaminte, surse de aprovizionare, precum si conlucrarea in sfera financiara". "Speram sa ajungem la intelegeri in ceea ce privesc toate aceste probleme, astfel incat sa incepem furnizarea de gaza in 2015", a adaugat el.
Intr-un reportaj dedicat vizite in China a presedintelui Medvedev,Kommersant noteaza, printre altele, ca, inainte de a ajunge la Beijing, seful statului rus a poposit pe cel mai rusesc teritoriu al marelui vecin estic: fostele orase Dalnii si Port-Artur. Presedintele a depus o coroana de flori la cimiturl militar rus, a stat de vorba cu veterani chinezii care l-au numit lider al URSS, comparandu-l cu Iosif Stalin. In cinstea venirii oaspetelui, gazdele chineze au asezat de-a lungul aleilor din cimitir siruri de ghivece cu flori.
La prima ora a diminetii, Medvedev a fost intampinat de un grup de localnici, protejati de un cordon de politisti. Disciplinati, chinezii au privit intreaga ceremonie de la distanta. Apoi, veteranii au fost adusi la intalnirea cu Medvedev cu autobuzul: partea chineza a fost reprezentata de 30 de soldati, partea rusa de patru generali, patru locotenenti, un sublocotenent si un sergent. Este adevarat, scrie ziarul citat, printre veteranii chinezi s-a numarat si fiica marelui conducator Mao Zedong, Li Min, care la toate intrebarile corespondentului Kommersant a raspuns laconic: "Ma simt bine, astept sosirea presedintelui Medvedev si iubesc foarte mult Rusia".
In sfarsit, si-a facut aparitia si asteptatul oaspete. Dupa momentele protocolare, Medvedev i-a ascultat pe veterani. Cel mai inflacarat discurs l-a avut fiica lui Mao Zedong. "Vrem sa exprimam multumirea noastra conducerii URSS si Armtei sovietice!", a inceput ea. Vrem ca Rusia si China sa traiasca in prietenie, contribuind la lupta pentru pace in intreaga lume".
Apoi, uitandu-se atent la Medvedev, a continuat: "Intotdeauna ne-am inclinat in fata tovarasului Stalin, nimeni nu a avut ocazia sa se fotografieze cu el. Acum, il avem, in sfarsit, oaspete, pe presedintele Rusie, asa ca haideti sa ne fotografiem. Pentru noi, sunteti simbolul unei tari care ne-a adus comunism, marxism si stalnism!".
Vocea Rusiei: Rusia şi China au adoptat o foaie de parcurs în domeniul energetic
Moscova şi Beijingul au semnat un pachet de documente de cooperare, un fel de foaie de parcurs în domeniul energetic pentru următorii 20 de ani. Acesta este unul din principalele rezultate ale vizitei de stat în China a preşedintelui Rusiei, Dmitri Medvedev. Luni, la Beijing s-au semnat acorduri privind garanţia exportului petrolului rusesc, condiţiile de livrare a gazului şi construirea în China a două noi centrale nucleare.
Dmitri Medvedev şi omologul chinez, Hu Jintao, au apăsat simbolic pe butonul "resetării" livrărilor de petrol din Siberia de Est în China. Liderii au pus în funcţiune conducta de petrol, a cărei exploatare comercială va începe în ianuarie anul viitor. Conducta va face inutile livrările actuale de petrol pe calea ferată, va asigura stabilitatea volumului de export: 15 milioane de tone pe an. De asemenea, va crea posibilităţi tehnologice de creştere a livrărilor de două ori, până la 30 milioane de tone pe an.
Una din principalele intrigi ale tratativelor de la Beijing a fost preţul la gaz. China nu vrea să cumpere gaz la preţul mediu din Europa. Problema rămâne deocamdată, însă părţile au convenit ca la mijlocul anului viitor să fie soluţionată şi să se semneze contracte comerciale de livrare a gazelor ruseşti, a declarat pentru jurnalişti vicepremierul rus, Igor Secin.
"Caracterul atât de serios al tratativelor este legat de o serie de probleme. Sunt menţionate toate elementele cooperării: infrastructura, trasee diferite, diverse zăcăminte şi sursele de livrare. Inclusiv problemele financiare. Dacă se va ajunge la o înţelegere în toate chestiunile, lucru de care noi nu ne îndoim, atunci din 2015 va începe să se livreze gaze ruseşti în China.
Luni, concernul rusesc Gazprom şi Corporaţia de Stat Chineză de Gaze şi Petrol au semnat un document referitor la condiţiile livrărilor de gaze. Vor fi construite două conducte de gaze cu capacitatea totală de 63 miliarde de metri cubi pe an. Acest volum este aproximativ egal cu cel al livrărilor de gaze prin South Stream din Rusia spre sudul Europei. S-a stabilit şi volumul minim de achiziţionare a gazului.
Rusia este interesată de crearea în Extremul Orient a unui nou centru energetic regional pe baza zăcămintelor din Siberia, astfel putând să-şi diversifice exportul şi să cucerească noi pieţe. Acordurile cu unul din liderii consumatorilor mondiali de resurse energetice, China, reprezintă un pas în acest sens. Cu atât mai mult cu cât SUA, Coreea de Sud, Japonia şi China deja cumpără la ora actuală gaze şi petrol ruseşti. Urmează la rând în jur de zece ţări din regiunea Asiei şi Oceanului Pacific.
RIA Novosti: Gazprom extends terms of Russian gas supply to China but still no deal on price
Gazprom signed a deal extending the terms of Russian gas supply to China on Monday but the two sides have still not struck a deal on price.
"We have agreed all the main parameters except price," said Russia's Energy Minister Sergei Shmatko.
The document was signed by Gazprom President Alexei Miller and President of the Chinese National Petroleum Coorportion Jiang Zemin during bilateral talks in Beijing as part of Russian President Dmitry Medvedev's three-day visit to China.
The agreement will "extend the conditions for the supply of natural gas" Gazprom vice president Alexander Medvedev said earlier on Monday without revealing any further details.
The Gazprom deputy head also said that a "road map" on the gas supply contract would be signed no later than July 1, 2011.
Earlier this month Alexander Medvedev said that the agreement on the core terms of supply would include volumes, cut-off points and take-or-pay terms. He said Gazprom was ready to supply China with 30 billion cubic meters of gas a year from 2015.
Russia and China signed a gas supply memorandum in 2006, but a framework agreement was only signed in October 2009 as the parties could not agree on prices.
At the end of December 2009 Gazprom export and a subsidiary of Chinese oil and gas supplier CNPC PetroChina signed an agreement on the basic terms of gas supplies, which defines the basic commercial and technical parameters of Russian gas supplies to Chinese consumers.
The gas will be supplied from two areas of Russia: Western and Eastern Siberia, and Russia's Far East and Sakhalin.
ITAR TASS: Turkmenistan increases throughput capacity of C Asia-China gas pipeline
Turkmenistan commissioned a compressor station Bagtyyarlyk on Monday. This is the starting point of the Turkmenistani stretch of the Turkmenistan-Uzbekistan-Kazakhstan-China gas pipeline. The compressor station is located on the Turkmenistani-Uzbek border in the Khodzhambassky district of the Lebap region.
The commissioning of the compressor stations with a daily capacity of 60 million cubic metres of gas makes it possible to increase the throughput capacity of the gas pipeline, which will pump natural gas from Central Asian fields to China.
"The station will make it possible to increase significantly gas supplies to the Turkmenistan-China gas transportation network," Turkmenistani President Gurbanguly Berdymukhammedov said at the opening of the Bagtyyarlyk compressor station. "It can pump 60 million cubic metres of natural gas every day."
ITAR TASS: Russia to annually supply 30 bln m3 of gas to China from 2015.
Gazprom and the China National Petroleum Corporation signed the basic terms of natural gas supplies from Russia to China. The issue of price is yet to be coordinated.
The document, inked in the presence of Russian President Dmitry Medvedev and Chinese President Hu Jintao "coordinates all the main issues of Russian gas supplies to China, except the price," Russian Energy Minister Sergei Shmatko told reporters. Shmatko is a member of the delegation of Russian officials who are accompanying the Russian leader on his visit to China.
Gazprom's CEO Alexei Miller signed the document for Russia and Jiang Zemin, CNPC president, signed it for China.
Deputy chairm
an of Gazprom's board, director of Gazpromexport Alexander Medvedev said the contract of gas supplies from Russia to China is to be signed not later than July 1, 2011, in accordance with the existing "road map," which will indicate the routes, the volumes and the price.
ITAR TASS: Russian, Chinese leaders announce completion of pipeline project
Russian President Dmitry Medvedev and Chinese President Hu Jintao announced completion of the construction of the Russian-Chinese oil pipeline on Monday.
A branch of the East Siberia-Pacific Ocean (VSTO) pipeline to China was built in accordance with the contract between Rosneft, Transneft and the China National Petroleum Corporation (CNPC), singed in February 2009. The oil pipeline stretches from Skovorodino through Mohe on the border to China's Daqin. The symbolic ceremony wrapping up the construction of the oil pipeline took place in the House of People's Assemblies in downtown Beijing. The leaders of the two countries saw in real-time mode what happens on the Russian and Chinese stretches of the pipeline.
Director Genera of the Vostoknefteprovod company Viktor Bronnikov greeted Dmitry Medvedev and Hu Jintao from the Russian side of the Amur. "All the pipeline facilities are fully prepared for operation," Bronnikov said.
Director of the CNPC project Wu Hong reported readiness to complete construction.
"The welding of the last seam of the Russia-China oil pipeline is finished; I request you to issue an order for complete completion of construction," the CNPC official told the two leaders.
Medvedev and Hu Jintao pushed a symbolic button that marked completion of the pipeline project.
"This project strengthens our strategic partnership and interaction; it is oriented to the future; it's mutually advantageous, and I'm sure it will bring benefit to our countries." Medvedev said at the ceremony. "It's a large project, which will bring our countries closer and enable us to fulfill various economic and social tasks," he added.
The leaders of the two countries thanked the builders of the oil pipeline.
"The successful completion of the pipeline construction can be called an example of cooperation between the two countries based on the principle of mutual advantage, and a new benchmark in energy cooperation. I very much hope that from this day one, the companies and agencies concerned will make further efforts to bring our cooperation to a still higher level," Hu Jintao said.
China opened a 25-billion dollar credit line to Russian companies in exchange for the guarantee of oil supplies for 20 years, from 2011 to 2030, with annual supplies totaling 15 million tons.
tr.com: Transneft posts 1H 2010 net profit of 55.3 billion roubles
Russian oil transportation monopoly, Transneft, has posted a 1H 2010 net profit of 55.3 billion roubles under IFRS.
The bottom line is up from the 54.6 billion roubles Net profit posted in 1H 2009, with revenues rising to 208.2 billion roubles from 166.7 billion roubles a year earlier, and 1H operating profit dropping 7.5% year on year to 76.72 billion roubles.
The 1H result includes a 2Q net profit of 20.5 billion roubles, down from 35.5 billion roubles in 2Q 2009, despite 2Q revenues rising to 105.4 billion roubles from 81.5 billion roubles in the same period a year before, as 2Q operating profits dropped 7% to 34.67 billion roubles.
Novinite: Russia Anticipates Re-launch of Bulgaria Nuclear Plant
Russia has expectations that Bulgaria will renew the construction of its second Nuclear Power Plant in the Danube town of Belene, the Russian news agency ITAR-TASS informs Monday.
The agency cites the Director of the Russian State Nuclear Energy Corporation "Rosatom," Sergey Kirienko, who is accompanying President, Dmitry Medvedev, on his official trip to China.
Kirienko reminded Bulgaria has plans to build a 2nd NPP, adding Russia hopes to coordinate and finalize plans by the end of the year.
Last week Bulgarian Prime Minister, Boyko Borisov, after meeting his Chinese counterpart, Wen Jiabao and 11 ministers from the Chinese cabinet at the UN headquarters in New York City, stated the potential investment of greatest interest for China are nuclear power plants (NPP).
In Borisov's words, the Chinese ministers were especially interested in the project for the second Bulgarian NPP at Belene. However, they have insisted that any such investment be made with Chinese technology, while under the current contracts, the Belene plant is supposed to be built by the Russian companyAtomstroyexport, with two VVER-1000 reactors.
Up until now, the only scenario in which Chinese companies were rumored to be able to take part in the Belene NPP project, was by backing a small-scale investment of the Serbian government in the plant. Serbia has expressed interest in the NPP, especially after recent talks between Borisov and Serbian President, Boris Tadic.
In the spring, the Russian government offered Bulgaria a state loan of EUR 2 B in order to keep the construction going until Bulgaria finds an investor. Borisov, however, made it clear on several occasions that Bulgaria will not construct the new plant unless it finds a strategic investor from Western Europe. The July report of Borisov's ruling, center-right Citizens for European Development of Bulgaria (GERB) party for the first year of their term listed among the cabinet's top priorities finding a strategic investor for the Belene NPP.
energia.gr: Gazprom: China To Sign 30-Year Pact To Take 30 BCM Gas Annually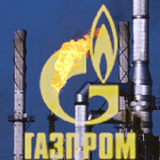 China National Petroleum Corp. will agree to a 30-year contract to take 30 billion cubic meters of natural gas annually from Russian gas exporter OAO Gazprom (GAZP.RS), Gazprom said in a statement Monday.
Gazprom said it may also work with CNPC on a gas-based chemicals plant as a part of their gas trade and cooperation.
Russian and Chinese firms signed several agreements Monday in China as a part of a visit between Russian President Dmitry Medvedev and his Chinese counterpart, Hu Jintao.
In the gas agreement, the Chinese and Russia sides agreed to the volumes of gas to be taken, the 30-year duration of the pact, the degree to which the "take-or-pay" concept used in Europe will be applied, and the level of guaranteed payments, according to the Gazprom release.
Gazprom reiterated that the actual export contract is expected to be signed in mid-2011, with the first gas deliveries at the end of 2015.
trend.az: Minister: Azerbaijan has opportunity to provide Iran's northern provinces with gas
Azerbaijan has the opportunity to provide northern provinces of Iran with gas, Minister of Industry and Energy Natig Aliyev said during a meeting Monday with an Iranian delegation headed by Iran's Deputy Vice President Ali Agha Mohammadi.
He said that there are opportunities for exports of 350-500 million cubic meters of gas from Azerbaijan to Iran. The gas will be supplied to meet the needs of the Nakhchivan Autonomous Republic.
However, Azerbaijan has the opportunity to carry out commercial supplies to Iran to meet the needs of the northern provinces of Iran, the minister said.
Work is underway to increase the capacity of the existing gas infrastructure between the parties. Azerbaijan will be able to supply about 1 billion cubic meters of gas a year to Iran in the near future.
The minister said that Iranian gas will be supplied to Europe through Azerbaijan and Georgia in the future.
The minister also expressed satisfaction with the participation of Iran in the project to develop the Azerbaijani Shah Deniz gas field. Aliyev said that good results have been achieved while developing the first stage of the project.
centralasianewswire.com : TAPI partners seek int'l oil major to oversee project
The construction of the Turkmenistan-Afghanistan-Pakistan-India pipeline took another step towards implementation on Monday when partner nations announced they would hold tenders for the inclusion of an international oil company to oversee the project, India's Economic Times reported on Monday.
he projected sponsors of the $7.6-billion pipeline will open tenders for the construction and management of the pipeline.
"TAPI nations have agreed that in the case of a single bidder, the [single] bidder will be awarded the project," the Economic Times reported an unnamed official as saying on Monday.
The long-stalled pipeline project has gathered new steam in recent weeks, as Turkmenistan has pushed for more talks and agreements while hosting negotiations in Ashgabat. Member nations of the proposed pipeline project also met in New York last week on the sidelines of the 65th opening of the United Nations General Assembly.
The 1,043-mile pipeline's biggest obstacle to implementation is the precarious security situation in Afghanistan, which is still unsettled by Taliban violence in several areas.
The inclusion of a major oil company into the project will lessen the chances of the risks of transportation in certain Pakistani and Afghan regions, which will also facilitate construction.
The pipeline was first suggested in the 1990s, but regional leaders scuttled the plan after war broke out in Afghanistan
Turkmenistan, Afghanistan, Pakistan and India today signed the framework of an agreement to construct a gigantic pipeline pumping natural gas to South Asia, a Pakistani official said.
The Turkmenistan-Afghanistan-Pakistan-India (TAPI) gas pipeline project, valued at more than $3 billion, has long been discussed by governments and energy companies but instability in Afghanistan has so far made its construction impossible.
For Pakistan, the project could help avert a growing energy crisis already causing electricity shortages that have brought heavy criticism to a government now under enormous pressure from floods that have caused billions of dollars in damages.
Turkmenistan, holder of the world's fourth-largest natural gas reserves, is keen to revive plans to build the TAPI pipeline through Afghanistan to the markets of Pakistan and India.
The former Soviet state is looking to diversify energy sales from its traditional market, Russia, and is courting investors from the West, China and other Asian countries.
"The petroleum ministers of the four countries have initialled the Gas Pipeline Framework Agreement in Ashgabad today," a Pakistani Petroleum Ministry spokesman told Reuters.
In March, Pakistan signed a deal with Iran paving the way for construction of a much-delayed $7.6 billion pipeline pumping Iranian natural gas to Pakistan.
The United States has tried to discourage India and Pakistan from any deal with Iran because of Tehran's suspected ambitions to build nuclear weapons.
Iran denies any such ambitions.
The Petroleum Ministry spokesman said the final TAPI agreement would be signed in the next meeting of the four countries after the formal approval of their governments.
The ministers also initialled a gas sales and purchase agreement, the final version of which will be signed in December.
The planned pipeline would have initial capacity for 33 billion cubic metres per year and would run for nearly 2000 kilometres (1250 miles), including 735 kilometres across Afghanistan and another 800 kilometres through Pakistan.
Turkmenistan has previously estimated the cost of the project at $3.3 billion.
Natural gas to fill the pipeline could be drawn from the massive South Iolotan deposit, currently under development, and the existing Dovletabad field.
wsj.com: Will Poland Run Out of Russian Gas?
Poland will soon use up the Russian gas available under its current contract with Gazprom and will stop getting gas from Russia right when the weather is about to get really cold, in mid-October, according to both the Polish government and the European Commission. For more than a year, its negotiations with Russia of a new agreement for higher deliveries have been a major headache.
Poland has been undersupplied with Russian gas since the early 2009, when RosUkrEnergo — a mysterious Swiss-registered 50-50 venture between Gazprom and Ukrainian businessmen — was squeezed out from the Ukrainian market.
The company used to deliver 2.3 billion cubic meters of gas a year to Poland through Ukraine, but hasn't been able to do that since it fell out of favor and was forced out of the market after the Russian-Ukrainian gas conflict in early 2009.
RosUkrEnergo isn't thus expected to return to honoring its agreement to Poland. Therefore, the country has to turn straight to Gazprom, its other supplier. It has saved itself several times using spot deals, but this time the shortfall is too big.
Poland's gas infrastructure makes it reliant on supplies from Russia, which offers Gazprom a leverage to kill several birds with one stone: the company may deliver higher volumes, but not before it uses the chance to strengthen its position in Poland for years to come.
The country has been negotiating a revised gas supply contract with Gazprom for almost two years, dragging its feet to avoid caving in to the giant that wants to keep gas prices linked to the prices of oil, and make sure Poland continues to take high volumes even if it diversifies its supplies. Gazprom also wants a Poland-registered venture in which it is a shareholder to forgive some of the debts the Russian firm owes for gas transit through the country.
In December 2009, Poland announced that it reached a deal that, critics say, would largely satisfy Russia's demands. But it hasn't been able to sign it despite approving it in March, saying for months that the signing ceremony was imminent. Under the deal, Gazprom is to increase its supplies to Poland by about 2.5 billion cubic meters of gas a year to some 10 billion cubic meters. The countries also agreed to extend the contract until 2037.
One other issue is also becoming crucial: Gazprom also wants to keep control over the Polish section of the Yamal-Europe gas pipeline to Germany and doesn't want to allow other companies to use it. This would violate the European Union's law and has prompted the European Commission to step into the negotiations.
On Sep. 20, PGNiG, the Polish gas monopoly, issued a loud public warning that it won't be able to deliver gas any more starting in late October, because it will run out of gas, as the contract hasn't been signed. Some analysts said the PGNiG threat marks an effort by the Polish utility to pressure the European Commission to close an eye on certain provisions of the contract. But transparency in running energy infrastructure and guarantee of access to pipelines by third parties are core stances of the EU policy.
On Friday, the Polish government said it was close to reaching a deal, and that final talks have been scheduled for early October. Some experts see those assurances as slightly too optimistic, but still the most likely scenario is Poland will eventually sign the agreement for fear of shortages after finding a way to observe EU rules, if only on paper.