RIA Novosti: Russia's Gazprom says unreasonable to develop Kovykta gas field
Russia's gas giant Gazprom sees no reason in developing the giant Kovykta gas field in the Siberian region of Irkutsk, Gazprom head Alexei Miller said on Wednesday.
"There is no need to develop Kovykta in the foreseeable future. The foreseeable future is 2018," Miller told journalists.
The license to develop Kovykta belongs to TNK-BP-controlled Rusia Petroleum, which was declared bankrupt earlier this week since it had failed to adhere to the terms of the license agreement, under which it should produce nine billion cubic meters of gas annually.
The company planned to sell Kovykta gas abroad, where prices are higher than in Russia, but all export pipelines belong to Gazprom which decides whether to allow other companies to use them or not.
Novinite: Russia Rushes with Emergency Supplies for Bulgarian Nuclear Plant
Russian state company Rosatom has announced it will make an emergency delivery of equipment to help Bulgaria's nuclear power plant Kozloduy tackle issues with defective supplies for Unit 6.
On Tuesday, the Economy Ministry announced that defects in materials supplied for the repair of Unit 6 have necessitated their being replaced, which would delay switching the reactor back in the country's electricity grid, perhaps for more than six months. Economy Minister Traikov said on Wednesday the delay will be much shorter – 10-11 days.
"The Russian side is ready to provide as soon as possible the necessary equipment for the resumption of the work of Unit 6 of the Kozloduy NPP," Rosatom said in a statement to the Bulgarian media.
Rosatom CEO Sergei Kiriyenko has issued orders to organize the delivery of new supplies for the Kozloduy NPP by October 25.
The statement says that the management of Rosatom "has managed to convinceRussia's Federal Service for Technical and Export Control to issue a license exports for equipment for the Bulgarian partner within 24 hours." The typical deadline for such a license is one month.
This should allow the Hydropress company working on the repairs of Unit 6 to start installing the equipment as early as October 25, 2010, Rosatom explains, pointing out that this process should take about a week.
Kiriyenko has also issued additional orders for the delivery of a protection pipe system by airplane, which, if carried out, should make the switching on of the reactor possible three days earlier.
On Wednesday, Bulgaria's Economy Minister Traikov estimated that because of the delay in the restart of the 1000 MW reactor, Bulgaria will lose BGN 15 M as it will be unable to export the planned amount of electricity.
Traikov was on an emergency visit to the plant on Tuesday. The defects of the supplies do not in anyway threaten the health of the population, he emphasized Traikov, while also promising that Bulgaria will file all necessary claims with Rosatom, the Russian company servicing Kozloduy NPP.
Unit 6 was turned off for its scheduled annual repairs and refueling on September 18 and was expected to begin functioning again at the end of October.
A similar repair is previewed for Unit 5 next spring and Minister Traikov promised that the government will take all precautions against a similar situation.
energia.gr: Qatar Withdraws from Astakos LNG and Power Project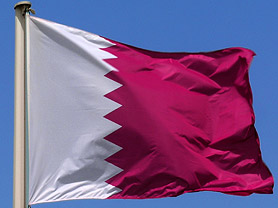 Qatar withdrew its interest in investing in the western Greek port of Astakos via a letter from the Arab state's Energy Ministry to the Greek government yesterday. The letter suggested that the two Qatari state companies involved in the project, which had agreed earlier this year on an estimated 10-billion-euro plan to construct and operate a liquefied natural gas (LNG) terminal and an electricity plant at the port, had deemed the investment was not in their interest.
A Skai Television report suggested that no agreement had been reached on the price of LNG between the Qatar officials and the Italians, who would have received 70 percent of the LNG quantities from the terminal. Athens maintained that the withdrawl of Qatar's interest in Astakos was a corporate development and will not affect the memorandum of cooperation signed last month between the governments of Greece and Qatar for the investment of 5 billion euros in Greece.
centralasianewswire.com: Energy issues still divide Russian, Turkmen presidents
Russian President Dmitry Medvedev is scheduled to visit Turkmenistan on Thursday, but the two countries are still at loggerheads over basic energy issues from pricing to pipeline policies. And despite the likely state-visit niceties that will accompany Medvedev's visit, It's fairly certain that Turkmenistan won't be joining the new Russia-Kazakhstan-Belarus Customs Union any time soon.
Turkmenistan has been a consistent pain in the neck to Russia since it achieved independence from the collapsing Soviet Union at the beginning of 1992. Its founding leader, President Saparmurat Niyazov, made it the most isolationist and repressive of all the newly independent nations of Central Asia, and refused to cooperate with Russian efforts to coordinate its former satellite states.
To this day, Turkmenistan is the only Central Asian nation that has never joined either the Russian-led Collective Security Treaty Organization (CSTO) or the Russian- and Chinese-led Shanghai Cooperation Organization (SCO), also called the Shanghai Pact.
Since current President Gurbanguly Berdimuhamedov took power at the end of 2006, Turkmenistan has dramatically eased its global isolation. It has attracted multiple billions of dollars of Foreign Direct Investment (FDI) for its gigantic natural gas deposits, which are, despite the country's relatively small size, the fourth largest in the world. And it enjoys excellent relations with China.
However, relations with Russia have become increasingly strained in over the past two years. In April 2009, Turkmenistan was plunged into economic crisis when an explosion in its gas export pipeline that ran through Russia cut off its main source of income for many months. The Turkmens blamed Gazprom, Russia's giant, state-owned natural gas production corporation, for giving Turkmenistan less than a day's notice before cutting the amount of Turkmen gas it would receive. Turkmenistan maintains that the rapid change in pressure caused the pipeline explosion.
Berdimuhamedov reacted with speed and decisiveness. He got more than $2 billion investment from China for a crash program to complete a Turkmenistan-to-China pipeline. It started operating on Dec. 15, 2009. So far, 2.5 billion cubic meters of gas has been pumped through it.
That is still tiny compared with the 50 billion cubic meters per year that Turkmenistan pumped out through Russia until the explosion last year. But the new pipeline to China has much more capacity and eventually it will supply a full 50 percent of all China's annual natural gas imports.
Already it has broken Russia's historic monopoly on oil and natural gas exports from the Caspian Basin that dates back nearly 140 years to the 1870s when petroleum was first exported on a commercially significant scale from Azerbaijan.
Medvedev's visit to Ashgabat Thursday and Friday looks unlikely to magically resolve all these disputes. The new Turkmenistan-to-China gas pipeline is here to stay however much the Russians dislike it. Uzbekistan and Kazakhstan are going to tap into that infrastructure to expand their own natural gas exports to China and further tilt imports away from Russia.
However, Berdimuhamedov may give some ground to the Russians on the row over gas export pricing through their pipelines, if only because he is also courting the Kremlin to win its cooperation for a new initiative on Central Asian and Caspian pipeline security that he launched last September. Without Russia's active support, such an initiative will go nowhere.
However, the bottom line is that on crucial energy issues, Russia and Turkmenistan are on diametrically opposite sides: Russia wants to restore its historic monopoly over oil and gas exports from the region, or at least limit them as much as possible from reaching competing states.
The Kremlin may have to accept the Turkmenistan-to-China Pipeline because Beijing insists on it. But Moscow remains opposed to building the Nabucco pipeline through fiercely anti-Russian, Georgia in the Caucasus, for which Turkmenistan has offered its gas reserves. And it isn't mad about TAPI, the Turkmenistan-Afghanistan-Pakistan-India gas pipeline, either. Yet TAPI is a priority project for Berdimuhamedov.
The Kremlin tolerated Niyazov's independence of them for 14 years because all he really wanted was to keep his country locked up. He never challenged Russian interests in energy or elsewhere in Central Asia.
By contrast, the soft-spoken, courteous Berdimuhamedov is transforming all of Central Asia with his global market-directed new policies. Medvedev is going to feel a lot more strongly about that.
centralasianewswire.com: Kazakhstan to impose new penalties on Karachaganak consortium
Kazakhstan's tax authorities are preparing to impose new tax penalties against a foreign oil and gas consortium developing the giant Karachaganak energy field, the country's Finance Ministry revealed on Wednesday.
While declining to disclose the amount of new taxes the government would levy, the chief of the Finance Ministry's tax department Daulet Yergozhin said it would be "substantial."
"I can say that the amount will be substantial, good enough for the tax authorities," the Reuters news agency cited Yergozhin as telling journalists in the Kazakh capital Astana on Wednesday.
He added that the authorities will need until the end of 2010 to complete all their financial checks and then launch a lawsuit against the Karachaganak consortium.
Yergozhinsaid the tax department is questioning the lawfulness of costs involved in "funds transfer pricing, payment of value-added and corporate income taxes, and the third big issue is cost reimbursement," Reuters reported.
He declined to offer further information.
The Financial Police had earlier accused the Karachaganak Petroleum Operating group of breaking immigration laws and overstating their costs by $1.3 billion between 2002 and 2007.
But the consortium which includes – BG Group and Eni each own a 32.5 percent stake, while Chevron and Lukoil owning 20 percent and 15 percent respectively  — denies any wrongdoing.
today.az: British state minister: Azerbaijan may take leading role in ensuring energy security of Europe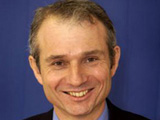 Rich energy resources gives Azerbaijan potential to assume a leading role in ensuring European energy security, British State Minister for European Affairs David Lidington said today at a meeting at the Azerbaijan University of Languages speaking on Azerbaijan's role in Europe.
"The transit of the Azerbaijani gas to Europe through Turkey via the South Corridor would provide Europe with a new and important source of energy," he said. "It would also be beneficial for Azerbaijan as a gas supplier, and for the regional countries looking for new export routes to the energy market."
Meeting the EU norms and standards will allow Azerbaijan, as well as other countries participating in the EU Eastern Partnership Program, to bring its energy market close to Europe's.
"Azerbaijan, as well as the EU, needs to exchange experiences and practices to do this," Lidington said.
There is also potential for the EU-Azerbaijan collaboration in energy efficiency, which should contribute to reduce costs of consumers, create more efficient and open markets and study of global climate change.
The minister's visit is aimed to further strong bilateral relations and to bring British and Azerbaijani businesspeople together to find new opportunities for supporting prosperity in both countries.