Hotnews: INTERVIU VIDEO Adriean Videanu: Am putea reduce pana la 20% participatia statului la reactoarele 3 si 4 de la Cernavoda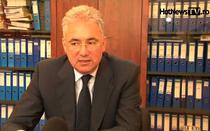 Statul roman isi va reduce participatia de 51% pe care o detine la EnergoNuclear, compania mixta care va construi reactoarele nucleare 3 si 4 ale centralei de la Cernavoda, a declarat ministrul Economiei, Adriean Videanu, intr-un interviu acordat HotNews.ro. Potrivit acestuia, participatia ar putea fi redusa la 20-34%. "Ne diminuam partea, astfel incat statul roman sa fie un actionar care sa participe activ la dezvoltarea proiectului si sa nu fie o frana", a spus ministrul. Acesta recunoaste ca este dificil pentru statul roman sa finanteze partea sa de 51% pe care o detine in prezent.
"Dat fiind situatia de criza va fi dificil ca statul roman sa finanteze partea de 51%. Trebuie sa privim cu realism acest lucru, si dat fiind faptul ca grupurile 3 si 4 reprezinta poate cel mai atractiv proiect nuclear in aceasta zona a Europei, este pacat ca noi, statul, sa blocam dezvoltarea acestui proiect. Ne diminuam partea, astfel incat statul roman sa fie un actionar care sa participe activ la dezvoltarea proiectului si sa nu fie o frana. Undeva intre 20 si 34%", a declarat ministrul.
Acesta sustine ca prin reducerea participatiei, statul va permite crearea unei competitii in sectorul energetic. "E un element de credibilitate pentru a incuraja investitiile private in productia de energie. Asa, daca statul devine singurul si unicul producator, chiar daca eu doresc sa privatizez managementul celor doua companii energetice, cred ca este important sa dam un semnal in zona aparitiei majoritare a sectorului privat in zona productiei de energie", a explicat Videanu.
In acest moment, statul prin Nuclearelectrica, detine 51% din proiectul reactoarelor 3 si 4, CEZ (Cehia), Enel (Italia), RWE Power (Germania) si GDF SUEZ (Franta) detin cate 9,15% fiecare, in timp ce ArcelorMittal Romania si Iberdrola (Spania) detin cate 6,2%.
"Construirea unitatilor 3 si 4 de la Cernavoda reprezinta unul dintre cele mai atractive proiecte la nivelul Uniunii Europene", a declarat, la inceputul anului, Adriean Videanu. Ministrul economiei a mai spus ca nu se pune "problema finantarii" la acest proiect. Cele doua unitati de productie a electricitatii ar urma sa fie finalizate in 2015-2016.
ziare.com: Petrom prevede un consum de carburant cu 5% mai mic in 2010
Masurile de austeritate ale Guvernului Boc si cresterea pretului la benzina, odata cu cresterea dolarului in fata euro, vor reduce consumul de carburant cu 5% in 2010.

Consumul de carburant din Romania se va mentine scazut si in restul anului, in ciuda estimarilor anterioare de revenire a pietei, sustine Rainer Schlang, reprezentant OMVPetrom, responsabil pentru activitatea de marketing, scrieAdevarul.
"In acest moment consumul este mai mic cu 5%. Pana acum mizam pe o revenire in a doua jumatate a anului, dar odata cu masurile anuntate de Guvern acest lucru nu va mai fi posibil", a spus Rainer Schlang, membru al Directorului OMV Petrom, responsabil pentru activitatea de marketing.
money.ro: OMV: Piaţa carburanţilor ar putea scădea cu 10% în 2010
Piaţa carburanţilor a scăzut în primul trimestru cu 12%. Unul din membrii directoratului OMV Petrom, Rainer Schlang, spune că nu se aşteaptă la o revenire a acestei pieţe, din cauza măsurilor anunţate de Guvern.
Reprezentantul OMV consideră că, în 2010, piaţa carburanţilor va scădea cu 10%. Declaraţia vine în contextul în care grupul energetic OMV a inaugurat joi în România primele două benzinării destinate transportatorilor. Investiţia totală s-a ridicat la aproximativ un milion de euro.
Petrom este cea mai mare companie românească de petrol şi gaze. Compania exploatează rezerve dovedite de petrol şi gaze estimate la 0,9 miliarde barili echivalent petrol şi are o capacitate maximă anuală de rafinare de 8 milioane de tone. OMV deţine 51,01% din acţiunile Petrom. Ministerul Economiei deţine 20,64% din acţiunile Petrom, Fondul Proprietatea deţine 20,11% şi Banca Europeană pentru Reconstrucţie şi Dezvoltare are 2,03% din acţiuni. Restul titlurilor sunt deţinute de alte persoane fizice şi juridice. Petrom a inregistrat în primul trimestru al anului un profit net de 807 milioane lei, de aproape 2,5 ori mai mare comparativ cu perioada similara a anului trecut. În aceeaşi perioadă, vânzările producatorului de petrol si gaze au avansat cu 2%, pana la 3,93 miliarde lei.
Adevarul: Petrom va investi un miliard de euro până în 2015 în lucrări de foraj
Petrom investeşte în foraj şi dezvoltarea zăcămintelor
OMV Petrom va investi un miliard de euro până în 2015 în lucrări de foraj şi de redezvoltare a 6-8 câmpuri petroliere în România, şi îşi va întări poziţia în regiunea Mării Caspice, potrivit unui anunţ al OMV, acţionarul majoritar al companiei.
Potrivit estimărilor grupului austriac, OMV Petrom are în România resurse de petrol de 20 de miliarde de barili, cu un factor de recuperare de 25%, şi resurse de gaze naturale de cinci miliarde de barili echivalent petrol, cu o rată de recuperare de 49%.
Rezervele dovedite de petrol şi gaze ale OMV Petrom în România se ridică la 823 de milioane de barili echivalent petrol, iar la nivelul grupului Petrom rezervele dovedide sunt de 854 de milioane de barili echivalent petrol.
Petrom contribuie în proporţie de 60% la producţia OMV, de 317.000 de barili echivalent petrol pe zi, şi deţine peste 70% din rezervele dovedite de hidrocarburi ale grupului austriac, care totalizează 1,188 miliarde de barili echivalent petrol.
Bursa: Bătălie mare pentru resursele de petrol din Marea Neagră
Greii din domeniul petrolier "se bat" să câştige concesiunea mai multor perimetre din Marea Neagră, unele situate în teritoriul câştigat de România la Haga, în procesul cu Ucraina. Ieri, a început deschiderea ofertelor, iar astăzi ar putea fi anunţaţi participanţii. Evaluarea ofertelor durează circa o lună de zile.
Surse dintre firmele participante la licitaţie susţin că pentru perimetrele din Marea Neagră (off-shore) este cea mai mare concurenţă. Aceste perimetre sunt Razelm, Năvodari, Agigea, Aurora, Mangalia, Luceafărul, Sf. Gheorghe, Muridava, Cobălcescu, Est-Rapsodia şi Trident.
Printre participanţii la licitaţia organizată de Agenţia Naţională pentru Resurse Minerale (ANRM) se numără companii precum "Exxon", "Repsol", "Lukoil", "Petrom", "Romgaz", "Rompetrol" sau "Total", mai susţin sursele citate. Şi "MOL" participă la licitaţii, în asociere cu o companie românească, dar pentru un perimetru situat pe uscat, potrivit surselor noastre. Pentru anumite perimetre din platoul continental al Mării Negre, "Petrom" s-a asociat cu "Romgaz" şi "Exxon".
Conform surselor citate, "Melrose Resources", compania care doreşte să preia controversata concesiune a "Sterling" din perimetrele Midia şi Pelican, a depus oferte în cadrul licitaţiei în asociere cu o altă companie străină. În prezent, "Sterling" îşi păs-trează angajamentul privind continuarea procesului de explorare în Marea Neagră început, prin asociere, împreună cu "Melrose Resources", care deţine 32,5%, "Petroventures", care deţine 20%, şi "Gas Plus", cu o cotă de participare de 15%.
Firmele vor prelua respectivele zone off-shore în concesiune pentru 35 de ani şi vor trebui să facă investiţii de zeci şi chiar sute de milioane de euro pentru a putea exploata comercial resursele de petrol şi gaze.
Resursele noastre de petrol şi gaze din Marea Neagră au reintrat în atenţia publicului odată ce România a obţinut la Haga, în urmă cu doui ani, jurisdicţia suverană şi drepturile suverane, mai ales de exploatare, pentru o suprafaţă de platou continental şi zonă economică exclusivă de 9.700 de km pătraţi. În această zonă, se estimează că ar exista aproximativ 70 miliarde mc de gaz şi 12 milioane tone de petrol, potrivit lui Bogdan Aurescu, care a fost agentul României la Haga. Contactat, ieri telefonic, Bogdan Aurescu, în prezent secretar de stat la Ministerul Afacerilor Externe. nu a dorit să comenteze concurenţa acerbă la licitaţiile pentru concesionarea perimetrelor petroliere din Marea Neagră.
Din cele 70 miliarde mc de gaze şi cele 12 milioane tone de ţiţei, rezerve estimate în platoul nostru continental, nu pot fi extrase decât 63 miliarde mc de gaze şi circa 3,6 milioane tone ţiţei.
Bursa: Permisia pentru construcţia South Stream prin Turcia va fi dată în noiembrie
Turcia şi-a dat acordul pentru construcţia gazoductului South Stream în apele sale teritoriale, informează actmedia.eu. Vicepremierul rus Igor Secin a declarat: "Premierul turc Erdogan a anunţat că Turcia susţine South Stream şi că în noiembrie vor fi gata documentele pentru permisia de construire a conductei în aria Turciei".
Bursa: Turkmenistan nu e o sursă sigură de gaze pentru Nabucco
Prin perseverenţa cu care promovează proiectul Nabucco, Uniunea Europeană şi-a semnalat obsesia faţă de reducerea dependenţei de gazele ruseşti. Dar miza că Nabucco va fi alimentat cu gaz din Turk menistan, o ţară autoritară asupra căreia Uniunea nu are influenţă, nu va îmbunătăţi situaţia, apreciază expertul Michael Laubsch, citat de EurActiv.
Vocea Rusiei: Dialog pe tema gazului între Rusia şi UE
Foto: RIA Novosti
Mâine, 21 mai, la Berlin se va desfăşura cea de-a 5-a conferinţă internaţională "Dialog energetic Rusia-UE: aspectul gazifer". Vă prezentăm în continuare opinia lui Vladimir Feighin, director al Institutului de Energie şi Finanţe, delegat la conferinţa de la Berlin.
"În septembrie anul trecut Uniunea Europeană a adoptat un pachet de acte legislative legate de noua etapă a dezvoltării pieţii gazifere. Regulile de caracter intern se referă la împărţirea tipurilor de infrastructură a activităţii companiilor: administrarea capacităţii gazoductelor, capacităţii depozitelor subterane, livrările de gaze. Noile prevederi se aplică la companiile ţărilor terţe şi reglementează strict activitatea lor, ceea ce afectează în mod direct intereselor companiei noastre Gazprom în Europa".
Rusia propune o nouă abordare vizavi de baza de drept internaţional în sfera energetică: regulile comune ale pieţei globale a gazului trebuie să ţină cont de interesele producătorilor şi ale cumpărătorilor. Această iniţiativă a fost prezentată de preşedintele Dmitri Medvedev încă din aprilie anul trecut. Trebuie doar ca propunerile Rusiei să fie întocmite din punct de vedere juridic, cu acordul tuturor jucătorilor, inclusiv a UE.
Vă prezentăm în continuare opinia lui Ghennadi Şmal, preşedintele Uniunii Petroliştilor şi Industriaşilor.
"Noi nu ne convin Carta energetică şi mai ales Protocolul de tranzit anexat la ea. Acestea ne obligă să punem la dispoziţie sistemele noastre de transport pentru tranzitul oricărui gaz. Şi poate apărea situaţia în care, să zicem, gazul turkmen va ajunge în Europa într-o cantitate mai mare decât cel rusesc".
În respectiva Cartă există şi alte neajunsuri. Ea nu garantează siguranţa livrărilor. Să ne amintim situaţia de la începutul anului trecut, când Ucraina, semnatară a Cartei, nu şi-a respectat obligaţiile de ţară tranzitară.
În ultimele 4 luni, livrările de gaze în Europa s-au redus considerabil în comparaţie cu aceeaşi perioadă a anului 2008. În schimb, au crescut exportul în UE Norvegia şi Qatar, furnizorul celui mai ieftin gaz lichefiat. Ce se întâmplă? Ne răspunde la această întrebare Vladimir Feighin.
"Criza şi-a adus corectivele sale pe piaţă. Acum, acolo se înregistrează un excedent al cererii, au scăzut preţurile la tranzacţiile de scurtă durată. Însă eu sunt convins că în acest an gazul rusesc îşi va reface poziţiile în Europa".
UE îşi schimbă poziţia faţă de piaţa gazului. Se mizează pe reducerea dependenţei faţă de livrările noastre. Ce-i drept, discordanţele din estimări sunt mari. Unii spun că livrările ruseşti nu sunt necesare. În realitate, este evidentă sprijinirea proiectului rusesc Nord Stream, a cărui primă ramificaţie să plănuieşte să fie dată în exploatare deja în anul 2011. Prin urmare, volumul total al livrărilor suplimentare de combustibil din Rusia (dacă ţinem cont şi de South Stream) este de 110-118 miliarde de metri cubi pe an.
Vladimir Feighin este convins că nimeni nu este capabil să influenţeze caracterul strategic al cooperării dintre Rusia şi UE în sfera gazului. Iar ea doar se va simplifica odată cu introducerea unor noi reguli juste pentru toţi producătorii de energie.
RIA Novosti
: Russian oil, gas companies cede positions on domestic share market
Russian oil and gas companies are ceding their dominance on the domestic stock market, with their capitalization plunging below 50% of the value of all traded shares in January-March 2010, a business paper reported on Thursday.
The market capitalization of Russian oil and gas companies stood at 50.1% of the total worth of the domestic share market in 2009 compared with 57% in 2008, 50.4% in 2007 and 62.6% in 2006, Vedomosti reported, citing data of the National Association of Stock Market Participants.
In the first quarter of 2010, the share of oil and gas stocks on the domestic share market dropped to 46%, a MICEX representative told Vedomosti.
At the same time, the financial sector built up its market capitalization almost 50% to 14.5% in 2009 and the shares of the metals industry grew from 10% in 2008 to 12.3% last year.
The Russian stock market capitalization stands at $886 billion. Russian energy giant Gazprom and state-controlled oil company Rosneft still have the largest shares on the market ($123 billion and $72 billion, respectively). However, retail savings bank Sberbank has made a major advance to take up the third place with $57 billion, Andrei Kuznetsov, an analyst with Troika Dialog brokerage, told Vedomosti.
During the domestic stock market crash in late 2008 and early 2009, investors largely sold out the shares of banks and companies with revenues in rubles while oil and gas companies selling energy products for hard currency lost less, Natalia Orlova, chief analyst with Alfa-Bank, said.
However, as the market started to recover, investors preferred investing in financials rather than returning to oil and gas stocks. Investors have changed their preference in favor of financials due to the specifics of taxation in the oil and gas sector, Denis Sarantsev, managing director of Aton brokerage, told Vedomosti.
Despite the growth in energy prices, benefits are reaped by the state through the taxation system. "We witnessed this situation in 2008, for example, when the oil price of $140 per barrel had no effect on the growth of the oil industry market capitalization," he said.
Another reason for the diminishing share of oil and gas companies is that no large public placements have been made in the sector lately while companies from other industries have been active with their share offerings, Sergei Golovanyov, department director of the RTS stock exchange, told the paper.
rt.com: Nuclear energy warms up as Russian export earner
Gas and oil might be not the only resource Russia will export in coming years, with increasing global interest in nuclear power promising a market opportunity for Russia.
Nuclear power currently satisfies 16 % of Russia's energy needs, and the state's goal is to raise that to 25% in 15 years. But domestic construction is just one branch of the industry.
India, China, Turkey and Iran are just some of the countries where Russia is building nuclear power plants. With Governments around the world eager to diversify away from oil and gas, Prime Minister Vladimir Putin has set an ambitious target of capturing a quarter of global nuclear power plant construction market. Deutsche bank utilities analyst Dmitry Bulgakov says there are two key drivers.
"One is energy security, diversification of the fuels. And secondly, and I would say quite importantly is that we are moving towards a carbon free world, right. The nations around the globe are discussing, last year in Copenhagen, discussing the future of the world without carbon, and nuclear generation can provide a solution."
By 2030 Russia wanted to build 26 plants in Russia and 20 abroad. However the financial downturn has cooled the rush. Foreign contracts are essential for loading production capacity – which was built in Soviet times on a grand scale.
Loading the production capacity will raise profitability to about 15% – twice as high as producing for Russia alone, according to Sergey Kondratiev, senior expert at the Energy and Finance Institute
"Without foreign contracts nuclear construction financing falls on government shoulders and it's not very profitable due to the low loading of capacity. Many countries are looking at Russia to satisfy their demand, the exception is China which wants 70 percent of its construction needs met domestically."
Building a nuclear plant is expensive and the margins are slim. But there is a pay-off later, after a 10 year construction project, there's the possibility of supplying 40 years of uranium.
Every sixth nuclear reactor in the world already runs on Russian nuclear fuel. Supply of Russian uranium is still fairly limited and more investment is needed in mining and extraction to cope with increased demand, but unlike the construction business, it promises high returns.
trend.az: German E. ON Ruhrgas joints TAP project
The German company E.ON Ruhrgas has become the third shareholder in the Trans-Adriatic pipeline (TAP) project, the project's official website reported.
The share of E. ON Ruhrgas in the project is 15 percent. Norwegian Statoil and Swiss EGL are other shareholders (42.5 percent) of the project.
The Trans-Adriatic pipeline, which is a part of the Southern Corridor, is designed to transport gas from the Caspian region and the Middle East to Europe. The pipeline will begin in Greece and pass through the territory of Albania and the Adriatic Sea, later to Italy.
The gas pipeline includes a 115-kilometer-underwater section from Albania to Italy. Estimated cost of the project pipeline will be $2.2 billion. The initial capacity of the pipeline is 10 billion cubic meters, maximum – 20 billion cubic meters a year.
Statoil Executive Vice President Rune Bjornson said the joining of a new shareholder will strengthen the TAP project in the future, and in particular its ability to compete in terms of gas volumes transported from the Caspian region to Europe.
Bjornson also noted the recent positive developments on the gas agreements reached between Turkey and Azerbaijan.
"Such agreement will pave the way for new gas resources in the European market, where Statoil will be a key supplier," Bjornson said.
gazeta.kz: Uranium's aglow with nuclear plants set to multiply
Uranium spot prices are at around $41 per pound, having registered a steep decline from a 2007 high of $136, according to industry sources.
Despite that, prices are "still historically high and expected to go up due to increasing demand from new reactor construction, a phasing out of secondary, nonmined supplies and substantial lag time involved in bringing new mines to market," said David Stellfox, European editor of Platts Nuclear Publications.
That's easy to picture if you look at expectations for nuclear demand and nuclear-power-plant construction over the next several years, particularly in Asia.
"The future of nuclear energy is clearly in Asia, especially China and South Korea, where 50% of all new reactors in the world are currently under construction," said Jonathan Hinze, vice president of international operations at the Ux Consulting Company, the world's leading nuclear-fuel consultancy.
"The new demand for uranium from all these new reactors in Asia is already beginning to be felt," he said. "China purchased nearly 15 million pounds of U3O8 [uranium] in 2009 alone."
In East and South Asia, there are currently 112 nuclear-power reactors in operation plus 37 under construction, according to the World Nuclear Association. There are "firm plans" to build a further 84 and "many more are proposed," said Ian Hore-Lacy, a London-based spokesman for the WNA. Read a story about Asia's nuclear ambitions.
And it would require a lot of uranium to power these reactors.
It takes roughly 500,000 pounds of uranium to keep a 1 GWe (gigawatt of electric energy) nuclear reactor fueled per year, and a new reactor requires up to 1.5 million pound at start-up, according to Hinze.
"This means additional demand from new reactors is even greater than just continued operations of operating plants," he said.
Price hit
So it really didn't seem to make a lot of sense for uranium prices to sink as much as they have — at least not until you consider the supply levels.
"What has happened to the price of uranium is increased supply," Sean Brodrick, a natural-resources analyst at UncommonWisdomDaily.com, said in emailed comments.
"First we had a flood of new supply from Kazakhstan, where they basically run battery acid through the ground to get the uranium out," he said. "The ecological impact must be nightmarish, but you can get a lot of uranium out of the ground in a hurry that way."
Kazakhstan's total uranium production was a little over 36 million pounds in 2009, more than double the 17 million pounds of 2007, according to Hinze.
And Cameco Corp. /quotes/comstock/13*!ccj/quotes/nls/ccj (CCJ 24.50, -0.47, -1.88%) /quotes/comstock/11t!cco (CA:CCO 25.57, -0.30, -1.16%) has said it plans to have Cigar Lake in Canada, the world's largest unmined uranium deposit, in production in 2013.
That mine is so rich it will be able to meet one-tenth of the world's uranium demand, Brodrick said in a mid-March note to clients.
turkmenistaninfo.ru: OUTPUT OF THE GAS RIVER
This April Ashgabat hosted the 1st International Gas Congress that arouse genuine interest of Western companies in comprehensive development of cooperation with Turkmenistan in the gas industry. Turkmenistan is currently seeking ways to further diversify its gas exports. Representatives of European, American and Asian institutions and companies, in turn, are willing to offer markets, investments, technologies and services to Turkmenistan. Against the background of distinct mutual interests, Ashgabat seeks to specify the conditions for attracting foreign investment in projects aimed at production, processing and export of natural gas to world markets.
The first International Gas Congress and Exhibition in Ashgabat brought together more than 600 delegates from 150 foreign governmental and international organizations as well as companies from 32 countries, including Germany, France, Italy, Austria, USA, Russia, Kazakhstan, China, Iran, Indonesia, Japan, UAE, South Korea, and Turkey.
Representatives of the European Commission, the U.S. State Department, the International Energy Agency, the Energy Charter, the International Gas Union, the Ministries of Energy of Bulgaria and the United Arab Emirates, the Envoys for Energy and Energy Efficiency from the Republic of Korea and the Czech Republic, the Agency for International Development spoke at the congress.
The leaders of Turkmenistan's fuel and energy sector presented data showing an increase in the volumes of natural gas in the country. According to Vice-Premier Baimurad Hodzhamuhammedov, the resource estimate for the largest Southern Yoloten-Osman deposit rose from 14 to 16 trillion cubic meters of gas. The resource estimate produced by British Gaffney Cline & Associates two years ago was upgraded owing to the drilling of new wells with high flow rate of gas, as well as opening of new field Minara in 2009. In general, natural gas resources in the country, according to Turkmengaz corporation, are estimated at 24.6 trillion cubic meters.
Possessing huge natural gas resources that put Turkmenistan in the 4th place in the world after Russia, Iran and Qatar, Turkmenistan views diversification of its gas exports to world markets as a strategic priority. These plans, based on purely economic interests, taking into account the emerging demand of potential buyers for Turkmen gas, are being implemented in phases.
Apart from the traditional export route to Russia via the natural gas pipeline system Central Asia – Center (CAC), there was commissioned the Turkmenistan – China pipeline in December 2009. And this January, the Dowletabat-Sarakhs-Hangeran pipeline, which is the second pipeline to Iran, became operational. New gas pipelines help not only increase exports of Turkmen gas, but also strengthen the reliability and security of energy supplies to foreign markets.
Turkmenistan considers Pakistan and India promising routes for Turkmen gas exports along with the European market that Ashgabat can access through a southern corridor. It is also planned to increase the throughput capacity for gas supplies to Russia by laying the Caspian gas pipeline. By 2030, Turkmenistan plans to produce 250 billion cubic meters of gas, of which 200 billion cubic meters will be exported.
The leading idea of speeches delivered by foreign participants at the congress was the thesis on the prospects of Turkmenistan's increased role in providing natural gas to consumers in Europe. According to experts of the International Energy Agency and the European Union, the European demand for natural gas will grow after 2015 and will reach 300 billion cubic meters by 2020. Turkmenistan's share in this figure may take up to 10 percent. In other words, Europe can annually consume up to 30 billion cubic meters of Turkmen natural gas.
Nabucco Gas Pipeline Company, which was established to build "Nabucco" gas pipeline, is ready to sign with Ashgabat a long-term agreement on the annual supply of 10 billion cubic meters of Turkmen gas. During the forum, Europeans managed to advance further in negotiations with Turkmenistan on gas purchases. As EU Energy Commissioner Gunter Ettinger said after the meeting with Turkmen President Gurbanguly Berdimuhamedov, there was reached an agreement to establish a working group to deal with the legal frameworks on "Nabucco".
At the congress, representatives of foreign companies such as Chevron, Shell, RWE, ENI, KOGAS, OMV, Statoil, LG International Corp, BP, ExxonMobil, Nabucco Gas Pipeline, Conoco-Phillips and others shared their experiences and vision for cooperation in the implementation of investment projects, supply of technologies and equipment.
Russia has also been active in gas cooperation with Turkmenistan over the past six months. As director of the department of mining and oil and gas of the Russian Energy Minister Sergei Yerke noted at the congress, Gazprom and other Russian companies are ready to join investment projects in exploration and production, processing and transportation of gas. These prospects have been specified in the long-term agreement on cooperation in the energy sector signed by Turkmenistan and Russia in December 2009.
Having singled out the infrastructure pipeline project of Turkmenistan as priority of the Turkmen-Russian partnership, Sergei Yerke said Russia plans to participate in the implementation of the Trans-Caspian gas pipeline. Russian companies also plan to participate in the tender for construction of the East – West pipeline which Turkmenistan wants to build by 2012 to deliver 30 billion cubic meters of gas from the eastern fields of the country to the Caspian Sea coast. It is assumed that this gas will be in demand for Caspian gas pipeline.
The principles of investment policy of the Turkmen government for cooperation with foreign companies were reiterated at the gas congress. The Turkmen side is not considering at all the option of gas fields development on the basis of Production Sharing Agreements (PSAs). This scheme is applicable only when it comes to development of the Caspian Sea shelf. Foreigners can be invited only for onshore service contracts.
Gas resources in the Turkmen sector of the Caspian Sea where the government of Turkmenistan invites foreigners for investment projects under production sharing agreements (PSAs) make up 6 trillion cubic meters of gas. Here, oil is currently being extracted by Dragon Oil (UK-Dubai) and Petronas (Malaysia) companies. In the near future, they are preparing to implement gas projects that will ensure the output of 12 billion cubic meters a year by 2012. Prospecting works in the sea are being conducted by Wintershall (Germany), Maersk Oil (Denmark), ONGC Videsh (India), Buried Hill Energy (Oman-Canada). In 2009, Turkmenistan signed a PSA for the development of offshore fields with Russian Itera group and Germany's RWE, shareholder of Nabucco Gas Pipeline company.
Development of onshore gas fields remains the responsibility of the national companies. In December 2009, Turkmengaz state corporation signed a service contract worth US 9.7 billion with four companies from the UAE, China and South Korea for the first phase of development of South Yoloten field and construction of gas processing desulfurization plants. By the end of 2012, the field must ensure the output of 30 billion cubic meters of natural gas to be delivered via the East-West pipeline to the Caspian region.
The gas congress underlined the fact that there would be required 60 billion dollars in investment in the next 10 years to implement projects in the oil and gas industry, much of which would be invested in the gas sector. In particular, large investments are needed for development of new fields in the Turkmen sector of the Caspian Sea, Amu Darya Basin, Central Karakum desert and other promising gas-bearing areas as well as gas processing and gas-chemical industry.
Novinite: Bulgarian Natural Gas Price May Skyrocket over Euro Collapse
DKEVR head Angel Semerdzhiev forecasts a substantial natural gas price increase. Photo by BGNES
Natural gas prices in Bulgaria will go up in the summer of 2010 although it is unclear yet by how much, according to the chair of the responsible state regulator.
"There will be definitely an increase of natural gas prices in the third quarter, we just have to figure out yet the precise amount of the hike. Luckily, the summer is coming up so the gas price increase will not affect the heating prices immediately," explained Angel Semerdzhiev, Chair of the State Commission for Energy and Water Regulation (DKEVR), citing documents and estimates that he received from Bulgarian state natural gas monopoly Bulgargaz.
Last week Semerdzhiev announced he expected the gas price to go up by 10-15% as of July 1, 2010. However, on Thursday he clarified that this forecast had not factored in the recent collapse of the exchange rate of the euro, which hit a four-year low against the dollar earlier in the week.
"We are buying the natural gas in US dollars, so this is invariably going to have an effect on the coming gas price increase," stated the head of DKEVR.
Another factor that might affect the hike is the debts Bulgargaz failed to collect in the first quarter of 2010 even though, according to Semerdzhiev, the sum is not significant.
Furthermore, the Bulgarian state gas company has got to figure out how much natural gas will be needed to fill in the national reserves at the Chiren Storage Facility, which usually gets refilled in the third quarter of every year. This will necessitate the procurement of additional amounts of natural gas in order to provide for the winter period.
"The state gas company Bulgargaz is probably delaying their announcement of a proposed natural gas hike starting July 1 because it is seeking ways to avoid shocking the Bulgarian society," Semerdzhiev ventured a guess.
Last week the head of the Sofia heating utility, Toplofikatsiya, Petko Milevski, predicted that the heating prices in the Bulgarian capital will go up by 12% if the natural gas price is increased by 10% to 15%.
energia.gr: E.ON Takes 15% Stake In Trans Adriatic Pipeline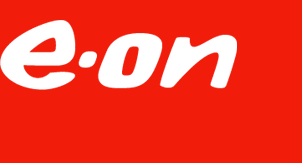 E.ON Ruhrgas, Germany 's largest importer of natural gas, in a bid to strengthen its position in the Italian market said Thursday it will join a consortium that is developing a pipeline project to bring natural gas to Europefrom the Caspian region via Greece andItaly .
In a joint statement with its consortium partners, E.ON AG's (EOAN.XE) core gas unit said it will take a 15% stake in the Trans Adriatic Pipeline, or TAP, confirming information Dow Jones Newswires obtained from industry sources earlier Thursday.
The existing partners–Norwegian oil and gas company Statoil ASA (STL.OS, STO) and Swiss energy-trading company Elektrizitats-Gesellschaft Laufenburg AG (EGL.EB), or EGL–will reduce their stakes to 42.5% each.
"TAP is the most promising project for moving gas to Southern and Central Europe ," said Jochen Weise, E.ON Ruhrgas executive board member responsible for gas supply and trading, during a press conference in Brussels . He explained that the move will strengthen E.ON's offer in Italy , where the company is the fourth largest power producer and third largest gas supplier to end customers. Weise declined to say how much E.ON paid for the stake.
The pipeline–with an initial capacity of 10 billion cubic meters of natural gas a year and expandable to 20 bcm a year–would transport gas from the Caspian basin and the Middle East to Italy . Starting in Greece , the pipeline would make its way through Albania before crossing the Adriatic –the shortest physical route and the one with the smallest portion offshore.
According to the TAP's website, the project is still in the planning and engineering stage. A final investment decision for TAP hasn't been made, yet.
The European Union is seeking to increase its energy security by diversifying its sources of gas imports. Opening a pathway–which it calls Southern Corridor–to the Caspian and Central Asian regions is a key strategy.
E.ON is also a shareholder in the Gazprom OAO (GAZP.RS)-led Nord Stream pipeline project, which is slated to transport Russian gas to Germany via theBaltic Sea .
E.ON's addition "provides a significant step to realize this project," said Statoil's Executive President for Natural Gas Rune Bjornson during the press conference, adding that this also adds to TAP's competitiveness in bidding for Azerbaijani gas volumes.
TAP aims at supplying Europe with gas from the second development phase of the offshore Azerbaijani field of Shah Deniz, expected to be operational in six or seven years, producing about 16 bcm a year.
Off the Azerbaijani coast in the Caspian Sea , the Shah Deniz II field is being developed by a consortium of energy companies, in which Statoil holds a 25.5% stake, a plus for E.ON's decision to join TAP, Weise explained. TAP is competing for that gas with two other projects.
ITGI, or Interconnector Turkey Greece Italy, is being developed by Italian utility Edison SpA (EDN.MI) and Greek monopoly gas company DEPA. ITGI would carry up to 10 bcm of gas to southern Italy from Greece through a slightly longer route than TAP, bypassing Albania .
The European Commission has long favored a third project, Nabucco, a 3,300-kilometer pipeline that would bring the gas straight to Central Europe , where it is most needed.
European markets are however currently oversupplied with natural gas due to the recession-related drop in demand in 2009 and increasing amounts of new unconventional sources of gas–such as shale gas and LNG–entering markets around the world.
Asked whether demand for gas will be high enough to justify additional supplies via TAP, Weise said he is "very confident gas demand in Europe will increase."
eurasianet.org: Turkish-Azerbaijani Gas Deal Postponed Until June
In a surprise move, Turkey and Azerbaijan have postponed signing a package agreement on gas issues that had been touted as a strategic breakthrough on gas shipments to Europe.
Turkish Prime Minister Rejep Tayyip Erdogan announced on May 17 that the two sides had decided to postpone the signing ceremony until June 7 in Istanbul. "On June 7-8, [Azerbaijani President] Ilham Aliyev will visit Istanbul upon my invitation and I think we will sign [the] gas agreement there," Erdogan said.
Aliyev put the delay down to unspecified technical reasons. "All issues concerning the package gas agreement are solved and only small technical issues remained to be agreed," state-run AzTV channel reported Aliyev as saying on May 17.
The tip-off came in a May 17 statement to Turkish media by Turkish Energy Minister Taner Yildiz prior to departure from Tehran for Baku. Yildiz, who, along with SOCAR (State Oil Company of the Azerbaijani Republic) President Rovnag Abdullayev, had earlier affirmed that the deal would be closed in Baku, stated that Turkey now plans to hold a gas summit in Istanbul on June 7-8 with the participation of various European officials "for [a] broader discussion of Azerbaijani gas export to [the] European market," the Turkish daily Zaman reported.
A senior SOCAR executive who asked not to be named confirmed to EurasiaNet.org that the gas agreement is ready to be signed. "All issues were agreed during the final BOTAS [Turkey's state-run Petroleum Pipeline Corporation] – SOCAR expert consultations in Baku on May 11-15," the executive said. [For details, see the EurasiaNet.org archive.] At the last moment, Ankara decided to hold the gas summit in Istanbul in June and asked Baku to postpone the ceremony until then, he added.
Nonetheless, the change was not anticipated. Ilham Shaban, head of the Baku-based Oil Research Center, put it down to a Turkish desire for publicity. Ankara is already riding high from the recent Turkish-Iranian nuclear energy deal. [For details, see the EurasiaNet.org archive.] "As I know everything was agreed and ready," Shaban said. ". . .Turkey wants to make headlines from this event and now it should happen in Istanbul . . . "
Eurasia Daily Monitor: Russia Will Construct Turkey's First Nuclear Power Plant
President of Russia Dmitry Medvedev (L) and Turkish Prime Minister Recep Tayyip Erdogan sign nuclear power plant deal in Ankara
During Russian President, Dmitry Medvedev's, visit to Ankara last week, Turkey and Russia enhanced their multi-dimensional partnership by signing 17 agreements. Major deals concerned energy cooperation, which has been the driving force in bilateral relations. In what might be considered as the most substantial achievement of the trip, a protocol signed between the two countries ended the uncertainty surrounding the construction of Turkey's first nuclear power plant (EDM, January 15). If the agreement receives parliamentary ratification, the Russian company Rosatom will form a 100 percent Russian-owned subsidiary which will construct, operate and finance the nuclear plant in Turkey. Later, it could sell up to 49 percent of the subsidiary's shares, while maintaining the right to retain the controlling stake (Star, May 13).
Other items relating to an energy partnership were developed around previous agreements (EDM, October 23, 2009; August 7, 2009). The parties reiterated their commitment to further cooperation in the Blue Stream and South Stream projects. Moscow also expressed its readiness to support the Samsun-Ceyhan oil pipeline. Reportedly, no clear commitment was made to provide Russian crude oil for the pipeline, while Moscow promised to invest $3 billion towards the construction of the pipeline (www.turkrus.com, May 13). Overall, no other concrete step was announced that can be considered as a significant breakthrough in the energy partnership (EDM, May 17), but diplomatic sources claim that a further agreement on South Stream might be signed in November (Cihan, May 17).
The most publicized achievement was an agreement that would allow visa-free travel for citizens of the two countries visiting the other country for tourist or business purposes (up to 30 days). While approximately 2.5 million Russian tourists visit Turkey annually, Turks making similar trips are a fraction of those who visit Russia as the number of Turks visiting Russia amount to only 40,000. Since many Turks travel to Russia for business purposes and obtain visas after a lengthy process, unlike Russians who only need entry permits at the border, this decision is largely welcomed in Turkey. Moreover, this development has a symbolic value, as it underscores growing mutual confidence. Further reflecting this mood, Medvedev announced that they would work towards a complete visa liberalization in the near future (www.turksam.org.tr, May 9; Anadolu Ajansi, May 13).
Overall, abandoning visas resonates well with the Turkish government's recent efforts to enter into similar agreements with various countries in order to stress that Turkey is pursuing a "zero problems" policy with its neighbors. However, the Turkish press speculated that Moscow was reluctant to remove the visa requirements due to security concerns. Reportedly, Moscow agreed to the visa regulation only after Ankara conceded on the nuclear deal, and Russia will not implement this before the Turkish parliament ratifies the nuclear agreement (Radikal, May 17).
Through such flourishing ties, which gained momentum over the past decade, the two countries have overcome bitter memories from the centuries-old historical rivalry. As a result of several summits, Turkey and Russia forged economic interdependence and laid the groundwork for fostering political dialogue on a wide array of issues. Prior to the economic crisis, bilateral trade volume had reached almost $40 billion, mostly accounted for by Turkey's hydrocarbon (mainly natural gas) imports from Russia. Russia also served as a major destination for Turkish exports, while Turkish construction companies in Russia reached a trade volume of nearly $30 billion. Turkish and Russian leaders emphasized that they would boost mutual trade and investment to pre-crisis levels, and, within the next few years, might reach $100 billion annually (Star, May 13).
The key question, however, is how far the two countries might deepen their political partnership. The ease with which Turkey proceeded to render itself dependent upon Russian energy, or Ankara's plans for procuring Russian weapons systems, reflects Russia's declining threat perception in Turkey. Thus, the Turkish security elite, though maintaining a pro-Western orientation, have been eager to form a common position with Russia on many international issues, including the 2003 Iraq war, maintaining stability in the Black Sea, the Iranian nuclear issue and the Middle East peace process.
The Turkish-Russian relationship was already defined as a strategic partnership during Medvedev's earlier contacts with Turkish leaders (EDM, February 17, 2009). During this trip, Turkey and Russia also launched the High Level Strategic Cooperation Council. This format follows similar agreements that Ankara signed with other countries, especially its Middle Eastern neighbors. Under this framework, Turkish-Russian relations are expected to develop simultaneously in the economic, political and cultural realms.
This trip provided further evidence that the two countries might adopt joint positions in international diplomacy, and Turkey could mobilize Russia's support on issues of importance to itself. Some indications of such a development were provided by Medvedev's remarks on the Palestinian-Israeli conflict. The Turkish government has been actively working to promote the rights of Palestinians. Turkey's insistence that Hamas should be included in the peace process has drawn the ire of Israel, as well as causing tension in its relations with the West. During a joint press briefing with his Turkish counterpart, Abdullah Gul, Medvedev also warned against an impending humanitarian tragedy in Gaza, and called on the international community to include all groups in the peace process and support a unified Palestinian administration. What is also interesting is that this statement follows Medvedev's trip to Syria earlier in the same week, where he met the Hamas leader, Khaled Mashal (EDM, May 17). Moscow's willingness to become involved in the Middle East peace process in this manner attracts the sympathy of the Turkish leadership and public.
Turkey has also valued Russian support on the frozen conflicts in the South Caucasus, which was another item on the agenda. Since the Turkish-Armenian normalization was put on the backburner, Ankara's main priority has been to mobilize the international community, especially the Minsk group, to accelerate the efforts toward the resolution of the Karabakh issue. Medvedev again reiterated Moscow's support on this issue, but it remains to be seen how far Turkey could rely on Russia, as it has previously failed to live up to Turkish expectations (EDM, January 15).