Adevarul: Oficial rus: ieftinirea gazelor trebuie făcută prin reducerea comisioanelor intermediarilor
România a importat din Rusia, în 2009, 15% din consumul de gaze
Gazele exportate de Federaţia Rusă pot ajunge la un preţ mai mic la consumatorii finali dacă s-ar reduce comisioanele intermediarilor şi taxele aplicate de ţările care importă gazele, a declarat vicepremierul rus Igor Sechin, citat de RIA Novosti.
El a spus că nu este drept ca Gazprom, cel mai mare producător de gaze din lume, să reducă preţul, atâta timp cât există un lung lanţ de intermediari între producător şi consumatori.
Mai mult, şi statele importatoare impun comisioane şi taxe pentru utilizarea gazelor.
"Există o varietate de posibilităţi pentru a fi redus preţul, inclusiv prin reducerea taxelor şi a comisioanelor", a arătat Igor Sechin.
În România, importul direct de la Ruşi ar scădea factura populaţiei cu 2%
Nici România nu importă gaze direct de la Gazprom, ci prin doi intermediari: Imex Oil (din grupul Conef, controlat tot de ruşi) şi WIEE (joint-venture între Gazprom şi Wintershall, din grupul german BASF).
La finele lunii februarie, după vizita la Bucureşti a vicepreşedintelui Gazprom, ministrul Economiei, Adriean Videanu, a declarat că România ar putea importa gaze direct de la ruşi din 2012, când expiră actualele contracte cu intermediarii.
Întrebat cum va fi posibil acest lucru în condiţiile în care contractele dintre Gazprom şi intermediari expiră abia în 2030, oficialul a spus că nu îl interesează relaţiile comerciale ale Gazprom cu terţii. Videanu a menţionat că prin importul direct se vor realiza economii importante la preţ, însă fără a detalia.
Deşi la prima vedere ar părea o mare realizare, pentru populaţie de fapt nu are un efect spectaculos, arată calculele făcute de "Adevărul". Potrivit unor surse din domeniu, preţul de import ar putea scădea cu circa 5-8%, ceea ce pentru consumatorii casnici ar înseamna o factură mai mică cu aproximativ 2%, calculat la o pondere de 25% a importurilor în consumul naţional.
Anul trecut, România a importat 15% din consumul de gaze. În prezent, preţul gazelor de import este de circa 340 de dolari pe mia de metri cubi.
Numărul certificatelor verzi tranzacţionate, în mai, pe Piaţa Centralizată a Certificatelor Verzi s-a ridicat la 22.927 unităţi, fiind de peste 13 ori mai mare faţă de cel din perioada similară a anului trecut, când au fost tranzacţionate 1.742 certificate verzi.
În mai au fost lansate 15 oferte de cumpărare şi 11 de vânzare, iar preţul de închidere a fost de 232,36 lei/certificat, conform datelor publicate pe site-ul Operatorului Pieţei de Energie – OPCOM.
În primele cinci luni din 2010, au fost vândute pe PCCV 129.848 certificate verzi.
Începând cu data de 1 decembrie 2006, a intrat în vigoare Regulamentul de organizare şi funcţionare a Pieţei de Certificate Verzi, aprobat prin Ordinul ANRE 22 din 18 octombrie 2006.
Certificatul Verde este un document care atestă o cantitate de un MWh de energie electrică produs din surse regenerabile de energie. Producătorii primesc pentru fiecare unitate de energie electrică livrată în reţea (1 MWh), un Certificat Verde, care poate fi vândut separat de energia electrică, pe Piaţa de Certificate Verzi. Pentru îndeplinirea obligaţiei, furnizorii trebuie să deţină un număr de Certificate Verzi egal cu cota de energie electrică din surse regenerabile de energie impusă.
Preţul Certificatelor Vezi variază într-un interval stabilit prin Hotărâre de Guvern. Preţul minim este impus pentru protecţia producătorilor, iar preţul maxim, pentru protecţia consumatorilor.
Pentru perioada 2005-2012 valoarea anuală minimă şi maximă de tranzacţionare a certificatelor verzi este de 24 Euro/certificat, respectiv 42 euro/certificat, calculată la cursul de schimb stabilit de Banca Naţională a României, pentru ultima zi lucrătoare a lunii decembrie din anul precedent.
inforusia.ro: Ucraina cere acces la gazele din Asia Centrala
Rusia nu exclude posibilitatea tranzitului gazelor naturale din zona Asiei Centrale spre Ucraina via Rusia, a declarat marti la Kiev presedintele Dmitri Medvedev.
Ucraina cumapra gazele direct din Turkmenistan, pana in 2006 cand intermediar a devenit compania ruso-ucraineana, RosUkrenergo. Aceasta a fost eliminata in 2009 de pe piata ucraineana de catre fostul prim-ministru Iulia Timosenko, care a adus Ucraina in situatia de a cumpatra gaz exclusiv din Rusia.
Problema reluarii livrarilor de gaz turkmen catre Ucraina va trebui discutata in perioada urmatoare, a declarat presedintele ucrainean Viktor Ianukovici, exprimandu-si speranta in sprijinul Moscovei pentru cumpararea de gaz turkmen de catre tara sa. "Este o chestiune care nu se poate regla bilateral. Este vorba de acordurile Rusiei si Ucrainei cu Uzbekistanul si cu alti parteneri, cum ar fi Turkmenistanul", a explicat Medvedev, la un forum al oamenilor de afaceri in capitala Ucrainei.
Posibilitatea ca Moscova sa acorde Ucrainei acces la gazele mai ieftine din Asia Centrala este privita cu scepticism de analisti, care critica lipsa de transparenta a sistemului de livrare a gazelor prin intermediari. In ciuda reducerii semnificative obtinute luna trecuta la pretul gazelor rusesti, Ucraina a ramas o sursa de venituri importanta pentru Gazprom, observa intre altii Mihail Korcemkin, de la East European Gas Analysis. "In prezent – spunea el – exporturile de gaz rusesc catre Ucraina aduc venituri nete de 236 dolari la mia de metri cubi, fata de 155 dolari din exporturile Gazprom catre Germania". La Forumul de la Kiev a participat Dmytro Firtash (foto), presedintele consortiului RosUkrEnergo.
trend.az: SOCAR Black Sea terminal starts oil transhipment for first time
Black Sea oil terminal of SOCAR (State Oil Company of Azerbaijan) in Georgia (Kulevi) has started of Kazakh oil transshipment from the Tengiz field, the terminal said.
"Transshipment of Tengiz oil has already started and by the end of the year it is planned to transship at least two million tons," the source said. Oil is supplied to the terminal by rail.
According to the source, terminal started oil transshipment for the first time since beginning operation.
As a result of the started operations freight turnover increased almost threefold, hence it will be profitable not only for the company but also the local region – in the form of creating additional jobs and increase of payments to the budget, which is generally a significant contribution to economic development of the country, the terminal said.
According to Georgian Government, in 2009 the Kulevi oil terminal transshipped 2.1 million tons compared to 1.3 million tons in 2008. In 2009, the terminal involved 99 ships compared to 65 ships in 2008.
The total capacity of the tank farm is 320,000 cubic meters, the capacity of the berths is 8000-12000 cubic meters per hour.
Novinite: Melrose Resources Teams Up with GSP Jupiter in Bulgaria
First gas from Kavarna is now due in August, with Kaliakra to follow early in October. Photo by energy-pedia.com
Edinburgh-based oil explorer Melrose Resources has contracted the jackup GSP Jupiter to drill the Kavarna East prospect in the Bulgarian sector of the Black Sea in July.
The structure lies between the Kavarna and Kaliakra gas discoveries, and contains un-risked reserves of 12 billion cubic feet (bcf), the Offshore magazine reported.
Melrose has secured an option for the rig to drill also the Kaliakra East prospect as part of the same program, if this proves operationally feasible. It estimates Kaliakra East's un-risked reserves at 59 bcf. However, the water depth at the drilling location is close to the rig's operating limit.
Bulgaria's government has granted Melrose Certificates of Commerciality for the Kavarna and Kaliakra fields, and development planning in both cases is well advanced.
At the end of June (prior to drilling Kaliakra East), the Jupiter should install the Kaliakra subsea tree. Grup Servicii Petroliere's lay barge Bigfoot will simultaneously start work on the flow lines.
First gas from Kavarna is now due in August, with Kaliakra to follow early in October.
Bulgaria's authorities have requested additional independent feasibility studies concerning Melrose's proposed conversion of the Galata gas field into an offshore storage facility.
Novinite: Serbia Says to Eye Participation in Bulgaria's Nuclear Project
A file photo dated 22 April 2004 of people walking past an unfinished building of the first 1000 MW unit at Bulgaria's second nuclear plant in the town of Belene. Photo by EPA/BGNES
Serbia's energy minister has confirmed reports that the country is considering participation in Bulgaria's second nuclear power plant, which has stalled over lack of funding.
"The Bulgarian prime minister officially made an offer for Serbia to participate in financing construction of the Belene plant," Energy Minister Petar Skundric told an energy conference. "We haven't made the decision yet, but we are interested."
In his words the project would show that the country, which has an embargo on nuclear power plants until 2015 put in place following the Chernobyl disaster, is able to hadle such projects.
"It would be a good reference for us and allow us to respect the embargo," Skundric said. "It would also contribute to regional stability and cooperation."
The minister disclosed that the question about a loan to finance Serbia's role in the project has been discussed during his recent visit to China, but said no deal has been concluded.
Earlier in the month Bulgaria's Prime Minister Boyko Borisov said Serbia has expressed interest in a 5% stake in the project, which in his words would turn it into "a Balkan, European project."
The government has also reportedly unsuccessfully courted Romania as it angles for a new chief investor in its second nuclear power plant Belene to replace the German energy company RWE, which withdrew last autumn.
Bulgaria suspended the construction of its second nuclear power plant until it finds a new investor and funds to complete the project at Belene, on the Danube, 180 kilometres northeast of the capital Sofia.
The plant was originally to be built by Russian company Atomstroiexport for EUR 4 B. The firm had signed a contract with the previous, Socialist-led government, swept from power by Borisov's conservative GERB party swept in last year's July elections.
Borisov rejected a EUR 2 B offer made by Moscow for a stake in the plant and said Bulgaria will seek a European investor to finish its second nuclear plant.
energia.gr: Kazakhstan Eyes Stakes In Foreign Oil Projects-Minister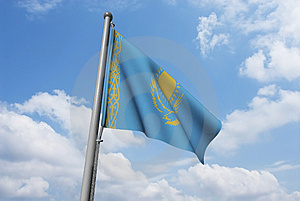 The Kazakh government is interested in taking further stakes in foreign-led oil and gas projects in the country, but that won't limit growth plans, the country's deputy energy minister, Lyassat Kiinov, said Wednesday.
This could include the Karachaganak consortium — the only major oil project in Kazakhstan in which the state doesn't have a stake — which is led by BG Group (BG.LN) and Eni SpA (E) and also owned by Chevron Corp. (CVX) and OAO Lukoil Holdings (LKOH.RS).
"Of course we are interested," Kiinov said at an energy conference of the Commonwealth of Independent States in Paris . "If we are let in, that won't hamper growth opportunities for these projects."
Kazakhstan has been one of the friendliest regimes to foreign companies, but it is now examining all the landmark oil deals it signed in the 1990s. It could mean international energy majors will have to accept government- imposed changes. Karachaganak and the Eni-led Kashagan, were both agreed during that period.
Companies are watching developments closely, but Kiinov said Kazakhstanintends to improve the investment climate.
The government is in talks with Karachaganak shareholders, but disagreements between shareholders over the possible entry of Kazakhstan is slowing progress, Kiinov said.
"Each participant has its own position," he said. "To unite them isn't a simple task."
The Kazakh government doubled its stake in the Kashagan project–set to become Kazakhstan 's largest oil-producing field–to 16.8% in 2008, following a dispute with the consortium over costs and production delays.
The Kazakh government is also seeking to change tax regimes for the country's largest oil and gas projects, including Karachaganak, but fears over such changes are marked by rumors and assumptions, Kiinov said.
"We don't put forward an aim to resolve this question today. Our proposals are based on principles," he said.
businessneweurope.eu: VISEGRAD: Hungary to address Mol dispute with Surgut
The new centre-right, and slightly nationalist-tinged, government in Hungary said it's prepared to step up efforts to end the stand-off between Mol Group and the murky Russian oil concern Surgutneftegaz, which owns a 21% stake in Hungary's energy champion.
Emboldened by the two-thirds majority his Fidesz party received in the general elections at the end of April, the incoming prime minister, Viktor Orban, said the current situation where Mol finds itself battling over the stake that Surgutneftegaz surreptitiously acquired from Austria's OMV in March 2009 doesn't serve the interests of "Mol, the Russian company with an unpronounceable name, or the two nations."
Asked whether the government would buy out Surgutneftegaz's stake, Orban obliquely responded by saying the new government would strive to protect the country's strategically important companies, of which Mol is considered the main one. So much so, in fact, that the previous Socialist government actually formulated in 2007 a strategic companies law, dubbed "Lex Mol", that investors and the EU complained was designed purely to protect the oil company from what was effectively a hostile takeover by OMV. As part of that attempt, OMV built up the 21% stake that it then sold on to Surgutneftegaz when it became clear the merger wouldn't go through.
However, Orban takes over an economy whose finances are in a mess and hasn't anything like the €1.4bn that Surgutneftegaz paid OMV for those shares. The government is already battling to keep the budget deficit down to a level that satisfies the International Monetary Fund and others, which lent Hungary €20bn in the depths of the crisis to keep the country afloat.
An outline of the deal, say analysts, could involve Surgutneftegaz remaining a financial investor, but not a strategic investor, through its 21% stake. "This would imply Surgut earning profit and voting in shareholders' meetings – in accordance with the 10% voting cap – but not participating in strategic decisions or in management," says Vladimir Socor of the conservative think-tank The Jamestown Foundation.
In a conciliatory gesture, Mol invited an observer from Surgutneftegaz to sit in on the 29 April annual general meeting (AGM), to which the Russian oil firm was barred for the second year in a row. Hungary's financial and energy regulators are preventing Surgutneftegaz from joining Mol's shareholders' register and taking up its voting rights and representation on the board until the company lays out its ownership structure and the circumstances of its acquisition of the 21% stake in Mol.
Surgutneftegaz appears unwilling to do that. It is murky even by Russian standards; the only known shareholder being the Bank of New York, which holds more than 5% and so under Russian law must declare its holding, while its top management enjoy cosy relations with Prime Minister Vladimir Putin's closest associates. One of those, Vladimir Bogdanov, Surgutneftegaz's chief executive, agreed to a rare interview with the Financial Times a day before the AGM in which he denied the Russian firm wanted to take over Mol and suggested a partnership whereby Surgutneftegaz would use some of Mol's oil-refining capacities located on EU territory.
Bogdanov said he expected Surgutneftegaz would eventually be able to reach an agreement on co-operation with Mol. "There is a Russian proverb: water cuts stone, as time goes on," he was quoted as saying.
eurasianet.org: Turkish-Iranian Nuclear Deal: Triumph or Tragedy?
It's a deal that has the potential to win its brokers a Nobel Peace Prize. Or it could ultimately be remembered as an exercise in appeasement. What's already certain, though, is the May 17 announcement that Iran is willing to ship the bulk of its enriched uranium to Turkey has instantly become an important milestone in the long-running controversy over Tehran's nuclear program.
The deal signed between Turkey, Brazil and Iran calls for Tehran to ship 2,640 pounds (1,200 kilos) of low-enriched uranium to Turkey, where it would be held in storage. In return, Iran would receive 264 pounds (120 kilos) of uranium enriched to 20 percent to be used at a medical reactor. The deal – which aims to deprive Iran of having enough highly enriched uranium to build a weapon – mostly mirrors one offered by the International Atomic Energy Agency last October, and which was rejected by Tehran at the time.
Speaking in Tehran, both Turkish and Iranian officials contended that the May 17 deal confirms Iran's goodwill, and opens a new chapter in the debate over its nuclear program. Led by the United States and European Union, the international community had been moving toward the tightening of economic sanctions on Iran, due to Tehran's reluctance to comply with demands that its nuclear program become more transparent. [For background see the Eurasia Insight archive].
The May 17 deal, brokered by Turkey and Brazil, would make new sanctions unproductive, Ankara now insists.
"The swap deal shows that Tehran wants to open a constructive path … There is no more ground for new sanctions and pressures," Turkish Foreign Minister Ahmet Davutoglu said.
Experts across Turkey characterized the deal as vindication of Ankara's emphasis on a diplomatic solution to the Iranian nuclear issue. "Of course Iran needs to provide further transparency. There is no question that there are certain things that Iran needs to do. But the presence of other problems should not lead us to underestimate what has been achieved here," said Mustafa Kibaroglu, an expert on Turkey-Iran relations at Ankara's Bilkent University. "It's a diplomatic success for Turkey, there's no question about it."
Added Ilter Turan, a professor of international relations at Istanbul's Bilgi University: "There [will be] many difficulties or tests along the way, but at least there seems to be an opening that can pursued, and from that perspective, Turkey's argument that there was room for diplomatic options proved to be true."
Outside of Turkey, suspicion about the deal is running high. Some Western experts fear that Iranian officials may have duped Turkey, and in so doing, may have bought enough time to build a nuclear weapon.
"This could be perceived as a victory for Iran, something cooked up by the Iranians, the Turks and the Brazilians and that Western governments will have to hold their nose and accept it politically because now it will be hard to justify sanctions," said Henri Barkey, a visiting scholar at the Carnegie Endowment for International Peace. "In that case, there will be seething anger behind the scenes."
A statement issued by the White House made it clear the Obama administration has its doubts that Iran will keep its word. "Given Iran's repeated failure to live up to its own commitments, and the need to address fundamental issues related to Iran's nuclear program, the United States and international community continue to have serious concerns," the statement said.
European Union officials reacted to the May 17 announcement with similar skepticism. "If Iran has now accepted the IAEA proposal, this is welcome, but it does not solve the fundamental problem, which is that the international community has serious concerns about the peaceful intention of the Iran nuclear program," a spokeswoman for the European Union's foreign policy chief, Catherine Ashton, said.
"Iran's failure to engage seriously and provide reassurances about the program and not respecting the resolutions that were adopted is the reason why we are still pursuing the sanctions resolution in the [UN] Security Council," the spokeswoman added.
French Foreign Ministry spokesman Bernard Valero said France wanted to see more details of the accord. "However, let us not deceive ourselves, a solution to the (fuel) question, if it happens, would do nothing to settle the problem posed by the Iranian nuclear program," he said in a statement.
Despite the profound concerns about Iran's willingness to honor a deal, Turkey and Brazil's efforts to explore diplomatic solutions to the nuclear standoff with Iran should not be dismissed, said Ian Lesser, a Turkey and Iran expert at the German Marshall Fund in Washington.
"We should be careful not to paint this as something negative," he said.
At the same time, Lesser admitted that the skeptics had good cause to be concerned. "Politically, I think we have to ask is Iran serious, or is this just another case of Iran playing chess without a timer. It's not clear. There have been numerous instances in the past of Iran agreeing to deals like this, and then it evaporates."
Regardless of how the deal turns out, Lesser said he sees Turkey's role in pushing for the deal as fresh confirmation of a "new geometry" in Ankara's foreign policy.
"It's not about the West, or the Islamic world, or the East, or Eurasia. It's about redefining Turkey's foreign policy interests and behavior in a way that looks more like Brazil, or India, or China, or Russia. It harks back to the non-aligned movement," Lesser said. "It's almost inconceivable that Turkey would have done something like this 10 years ago."
eurasianet.org: Turkish-Azerbaijani Deal Throws Open a "Window to Europe" for Baku
Azerbaijan and Turkey are close to resolving a two-year gas-pricing dispute that has soured relations between the two strategic partners and which has stalled development of the Nabucco pipeline.
A comprehensive package that sets the purchase price and transit fees for shipping Azerbaijani gas to Europe via Turkey is expected to be signed on May 16 during Turkish Prime Minister Recip Tayyip Erdogan's visit to Baku. Experts from Turkey's state-run BOTAS Petroleum Pipeline Corporation have been working with representatives of SOCAR (the State Oil Company of the Azerbaijani Republic) on the final draft of the agreement for the past few days. The sides signed a protocol agreement on April 26. [For background see EurasiaNet's archive].
A senior SOCAR executive told EurasiaNet.org that under the terms of the pending agreement, Turkey will purchase and provide transit for Azerbaijani gas from the sprawling Shah Deniz field, but will not sell it to European buyers, as Ankara previously stipulated. Instead, Azerbaijan itself will sell its gas to European buyers. The transit tariff for gas from the large-scale phase of the Shah Deniz project, which starts in 2016, will be about $2.00-$2.50 per 1,000 kilometers, said the executive, who asked not to be named.
Meanwhile, Turkey has agreed to pay about $250 per 1,000 cubic meters (tcm) of gas to Azerbaijan for the current Phase 1 of the Shah Deniz project – more than double the current rate of $120/tcm. Baku had earlier sought at least $300/tcm.
Turkey will pay Azerbaijan a one-time compensation payment for the difference in the price of gas supplied to Turkey since April 2008 and the new price of $250 per 1,000 cubic meters. The compensation will amount to roughly $1.2 billion, the source said.
Turkey's Shah Deniz purchase volumes will continue at a maximum of 6.3 billion cubic meters (bcm) of gas per year until 2016. After 2016, when Phase 2 of the project kicks in with production levels up to 16 bcm per year, Turkey will buy about 4-5 bcm of Shah Deniz gas per year. The price has yet to be determined for those purchases, the SOCAR source said.
Baku will start commercial negotiations with potential gas buyers in Europe once the agreement with Turkey is signed, SOCAR President Rovnag Abdullayev told a May 11 news conference. He expressed confidence that Shah Deniz's Phase 2 "will be implemented." Doubts had been earlier expressed that the price squabble with Turkey could stall development of Phase 2.
Azerbaijani President Ilham Aliyev in April expressed support for the so-called South Corridor, which includes the Nabucco pipeline, the Turkey-Greece-Italy and Trans-Adriatic pipelines, but noted that action was contingent on completion of the talks with Turkey. The corridor, he said, will ensure Azerbaijani access to "reliable and long-term markets."
With matters now squared with Turkey, Baku has gotten a green light to pursue those markets aggressively, energy expert Ilham Shaban noted. The fact that Azerbaijan will do its own sales pitch for gas transported via Turkey to Europe provides fresh incentive.
"Now Baku is keen to supply up to 5 billion cubic meters from Phase 2 to Turkey and 7-9 bcm [out of annual supplies of 16 bcm] to the European market," said Shaban, the head of Baku's Center for Oil Research. Already, 98 percent of Azerbaijani oil is exported to the West, making such mega-gas deals a neat fit for that export strategy, he added.
The European Union is ready to welcome the gas. European Commission Energy Commissioner Gunter Ottinger asserted that "this agreement paves the way for strategic distribution of gas which is the basis of 'South Corridor' and ensures Turkey's and EU's energy security. This deal will allow Azerbaijan to enforce its position as the EU's leading partner in the Caucasus and Caspian region," Ottinger said in a statement posted on the European Commission's website.
Ali Hasanov, head of the presidential administration's political department, went even further on May 5 and stated that Azerbaijan is ready to supply half of its produced gas to the Nabucco pipeline. "Azerbaijan attaches high importance to the Nabucco project," the Turan news agency quoted Hasanov as saying.
One Baku-based political analyst, Rauf Mirgadirov, political columnist of the Russian-language daily Zerkalo (The Mirror), believes that Ankara insisting on the link between rapprochement with Armenia and concessions on the Nagorno-Karabakh conflict "restored the trust between Azerbaijan and Turkey and made agreement on the gas issues easier."
upstreamonline.com: Kiev eyes access to Central Asia gas
Ukraine has put in a repeat request for free access to some Russian pipelines which would enable it to ship in cheaper gas from Central Asia, a possibility met with scepticism by some analysts.
Kiev, which imports up to 60% of its gas needs, had bought the fuel from Turkmenistan and Uzbekistan before a pricing row in 2006, after which Russia monopolised the sales of gas from the Central Asia states, according to a Reuters report.
All imports of gas to Ukraine pass through Russian territory. "Ukraine was pushed out from the (Central Asia gas) market. We are not staking out demands but we want to return to this issue and to discuss it," Ukraine President Viktor Yanukovich told Russian counterpart Dmitry Medvedev at a business forum.
From 2006 till last year, Ukraine had been importing mostly Central Asian gas exclusively from a Swiss-based trader RosUkrEnergo, whose chairman Dmytro Firtash was present at the meeting on Tuesday during the Russian president's visit to Kiev.
Industry watchers had criticised the middlemen schemes of gas supplies to Ukraine dubbing them non-transparent, while Kiev had been asking Moscow to allow it to ship gas from Central Asia using Russian pipelines.
In January 2009, when Europe was left without Russian gas for about two weeks after yet another and more severe row between Moscow and Kiev, RosUkrEnergo was eliminated from the chain of Russian gas shipments to Ukraine.
Since the election of Yanukovich in February, ties with Moscow have rapidly and steadily improved with accords on gas pricing and a lease extension for a key Russian naval base on Ukraine's Crimea peninsula already signed.
Russia has agreed to a 30% cut in the price for its gas for Ukraine — a boon to Kiev's struggling economy.
Seemingly on the wave of enthusiasm, Russian Prime Minister Vladimir Putin last month proposed a merger between Russian gas giant Gazprom and Ukraine's energy monopoly Naftogaz — an offer met by disbelief and confusion in Kiev.
Despite the huge pricing discount, Ukraine is still a source of hefty returns for Gazprom, which is unlikely to cede its position, Mikhail Korchemkin of think tank East European Gas Analysis said.
"Ukraine is the most profitable market of Gazprom. Currently, exports to Ukraine generate $236 per 1000 cubic meters net of export duties and transit costs, compared to $155 for exports to Germany," he said.
"Theoretically, it is possible to restore the freedom of transit of Central Asian gas, but not to Ukraine… Gazprom is unlikely to give any share in its best market."