Mediafax: South Stream vs. Nabucco: cine va câştiga bătălia pentru gazele Europei dintre un instrument politic şi un proiect avansat
Ruşii de la Gazprom au reuşit în ultimii doi ani să atragă în South Stream aproape toate ţările care au bătut palma pentru construirea gazoductului Nabucco. România ar putea fi ultima cucerire în contextul în care ruşii dau de înţeles că relaţiile cu Bulgaria nu mai merg atât de bine.
Problema este că analiştii spun că South Stream este practic un proiect inexistent, neavând un studiu de fezabilitate terminat, care necesită o investiţie uriaşă chiar şi pentru Gazprom. În acest context, atenţia Europei ar trebui să se concentreze cu prioritate pe un singur proiect: Nabucco.
"Având în vedere că studiul de fezabilitate nu este finalizat, orice schimbare a traseului conductei este oricând posibilă. România şi-a manifestat disponibilitatea de a pune la dispoziţia Gazprom datele tehnice necesare studierii posibilităţii tranzitării ţării noastre, însă orice decizie finală va ţine cont de evaluările care se vor face. Declaraţiile care au fost făcute în ultima perioadă de către oficialii gigantului rus referitoare la excluderea Bulgariei şi includerea României au doar un scop politic şi nimic mai mult, fiind deja evident faptul ca South Stream a devenit un instrument de politică externă", spun specialiştii din piaţa gazelor.
Dincolo de faptul că proiectul ruşilor nu are încă un studiu de fezabiliate terminat, deşi reprezentanţii Gazprom spun că lucrările de construcţie vor fi gata până în 2015, South Stream este extrem de costisitor chiar şi pentru un gigant internaţional de talia Gazprom. Mai mult, deşi proiectul a semnat o serie de memorandumuri de înţelegere cu Austria, Bulgaria, Croaţia, Grecia, Ungaria, Serbia şi Slovenia, acordul interguvernamental nu este încă semnat.
"Proiectul South Stream este extrem de costisitor, presupunând investiţii de aproximativ 25 de miliarde de euro. Având în vedere contextul economic care a determinat o scădere a cererii de gaze naturale pe piaţa europeană, resursele financiare ale Gazprom s-au redus substanţial. Pe de alte parte va fi dificil de obţinut finanţări deoarece nu sunt îndeplinite momentan o serie de criterii importante precum un acord interguvernamental între potenţialele ţări participante la proiect sau un studiu de fezabilitate finalizat. Prin urmare nu cred că vom asista, cel puţin pe termen scurt sau mediu, la o decizie clară de demarare a investiţiei. Pe de altă parte Gazprom alocă deja resurse semnificative pentru realizarea Nord Stream, proiect care a început să fie construit şi care este mult mai viabil din punct de vedere economic", mai spun specialiştii din piaţă.
Dacă fuziunea cu Naftogaz merge, South Stream nu are sens
În plus mai este un semn de întrebare legat de realizarea South Stream în contextul în care Gazprom şi-a anunţat intenţia de a fuziona cu Naftogaz, compania ucraineană care practic ţine în mâini infrastructurta de transport prin care trec cam 80% din gazele ruseşti destinate pieţei europene.
"South Stream a fost gândit şi ca un gazoduct care să transporte gazul rusesc către Europa ocolind Ucraina. Având în vedere ultimele evenimente de pe scena politică din Ucraina, precum şi anunţul privind o potenţială fuziune între Gazprom şi Naftogaz, s-ar elimina practic riscul de a mai avea probleme similare cu cele din iarna lui 2009. Deci unul din motivele construirii gazoductului nu ar mai fi viabil", cred specialiştii.
Ce spun ruşii
"Vă rugăm, nu faceţi greşeli: nu a fost luată nicio decizie şi nici nu am anunţat nimic privind înlocuirea Bulgariei cu România, ci doar am lansat o ofertă pentru a explora posibilitatea ca România să devină o ţară de tranzit pentru South Stream", spun reprezentanţii Gazprom, deşi mai multe publicaţii ruse au dat ca sigură înlocuirea Bulgariei cu România după ce vecinii de la sud au renunţat la cele două proiecte energetice pe care le derulau împreună cu Rusia, oleoductul Burgas-Alexandroupolis şi centrala nucleară de la Belene.
Chiar şi vicepreşedintele Gazprom a declarat că studiul de fezabilitate pentru South Stream va lua în calcul înlocuirea Bulgariei cu România.
"Decizia privind participarea României în acest proiect va lua în calcul perspectivele creşterii cererii de gaze din ţara dumneavoastră. Această creştere ar putea fi stimulată prin extinderea proiectelor de producere a energiei electrice pe bază de gaze. Gazprom este gata să studieze potenţialul pieţei de energie", spun reprezentanţii Gazprom, care au mai precizat că proiectul South Stream avansează conform planurilor.
Ruşii au anunţat că vor să facă mai multe proiecte pe plan local în colaborare cu Romgaz, producătorul de gaze naturale deţinut de statul român, printre care se numără capacităţi de înmagazinare, dar şi centrale de producere a energiei pe gaze. Niciun proiect nu este deocamdată concret.
"Gazprom se implică în general în proiecte în care deţine un pachet de suficient pentru a deţine controlul. Prin urmare, orice asociere cu o companie românească va însemna un pachet de minimum 50% din acţiuni", cred specialiştii din piaţă.
Nabucco trăieşte. Lucrările încep în 2011
Pe de altă parte, reprezentanţii Nabucco, iniţiativa europeană gândită pentru a reduce dependenţa de gazul rusesc, spun că lucrările de construcţie vor începe aşa cum este programat în 2011, acestea urmând să fie finalizate în 2014.
"Suntem în discuţii cu Banca Europeană de Investiţii, Banca Europeană de Reconstrucţie şi Dezvoltare, International Financial Corporation (divizia de investiţii a Băncii Mondiale – n.r.). 30% din buget va veni de la acţionari, iar 70% va fi atras de pe pieţele financiare. Băncile comerciale îşi arată şi ele interesul pentru proiecte precum Nabucco", spune Christian Dolezal, purtătorul de cuvânt al proiectului Nabucco.
Acţionarii Nabucco sunt companiile Transgaz (România), OMV (Austria), RWE (Germania), MOL (Ungaria), Bulgargaz (Bulgaria) şi Botas (Turcia). Capacitatea maximă a conductei va fi de 31 de miliarde de metri cubi şi va costa circa 8 miliarde de euro.
O altă problemă a acestui gazoduct, cea de găsire a unor surse de alimenatare cu gaze naturale, ar putea fi rezolvată până la sfârşitul acestui an, cred reprezentanţii Nabucco.
"Ne aşteptăm ca primele contracte de furnizare a gazelor să fie semnate până la sfârşitul acestui an", a mai spus Dolezal.
Reprezentanţii Nabucco spun că în ciuda tăcerii care a învăluit acest proiect în ultimele luni, timp în care veştile despre avansul înregistrat de South Stream au fost numeroase, gazoductul se află într-o etapă bună a dezvoltării.
"Avem studiul de fezabilitate încă din 2005, iar ţările care participă la acest proiect au semnat acordul interguvernamental în 2009. Mai mult, am început studiul de impact social şi de mediu, suntem în negocieri cu băncile şi am început faza de precalificare pentru componentele speciale necesare conductei. Deci, proiectul Nabucco este avansat", mai spune Dolezal.
Ce este mai bine pentru România
Specialiştii spun că din punctul de vedere al aprovizionării, South Stream nu face altceva decât se crească dependenţa României faţă de gazul rusesc, motiv care ar trebui să fie suficient pentru România pentru a acorda prioritate proiectului Nabucco.
"Pe de altă parte, o eventuală includere a României în South Stream ar însemna sume importante din taxe de tranzit, dar şi o rută adiţională de import. Aceasta s-ar dovedi utilă în situaţia în care divergenţele dintre Ucraina şi Rusia ar duce din nou la sistarea furnizării gazului", cred specialiştii.
În prezent, circa un sfert din gazele care sunt consumate la nivel european vin din Rusia, ponderea acestora fiind estimată să crească în următorii ani dacă nu se vor face eforturi pentru construirea unor alternative.
Despre South Stream
Proiect făcut la iniţiativa Gazprom şi Eni (Italia)
Până acum au fost semnate acorduri cu Austria, Bulgaria, Croaţia, Grecia, Ungaria, Serbia şi Slovenia
Capacitate anuală: 63 de miliarde de metri cubi
Circa 900 de kilometri din lungimea conductei vor fi construiţi pe fundul Mării Negre, în zona economică exclusivă a Turciei, care a fost de acord cu studiile seismice pe care Gazprom le va face
Valoarea investiţiei: 25 de miliarde de euro
Proiectul ar trebui să aibă studiul de fezabilitate finalizat în 2011
Sursa gazului: Rusia
Lucrările ar trebui finalizate în 2015
Hotnews: Alexander Medvedev (Gazprom): Pana la sfarsitul anului se va decide daca Romania va fi inclusa in South Stream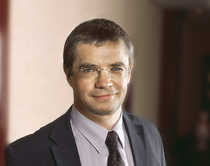 "In prezent facem o serie de calcule tehnice si in urma acestor calcule vom veni cu un rezultat. Acest lucru se va intampla pana la sfarsitul acestui an", a declarat pentru EurActiv.ro/HotNews.ro Alexander Medvedev, vicepresedintele Gazprom, cu ocazia unui seminar dedicat politicilor energetice desfasurat in cadrul European Business Summit. La acelasi seminar, Comisarul european pentru energie, Gunther Oettinger a spus ca in bugetul UE trebuie incluse in mod specific infrastructura si cercetarea in domeniul energetic.
Acesta a insistat pe importanta infrastructurii energetice: "Comparativ cu transporturile sau comunicatiile, infrastructura in domeniul energiei nu este nici pe departe atat de evoluata".
Medvedev a spus ca si daca am aduna toate capacitatile de infrastructura, inclusiv gazoductele aflate in proiect, tot nu va fi suficient pentru consumul energetic din urmatorii 10 ani.
Comisarul european a mai declarat ca europenii trebuie sa fie realisti si onesti, nu idealisti, cand discuta despre tintele de obtinere a bio-energiei si de emisii de gaze. "Desigur, daca importam mai mult combustibil din Rusia, Europa va avea o balanta eco la final", a mai spus acesta. Dar daca acel combustibil importat nu este unul produs in mod ecologic, la nivel mondial obiectivele nu sunt atinse, a explicat acesta.
Vagit Alekperov, presedintele Lukoil a declarat ca pentru comapania sa este prioritara dezvoltarea de noi tehnologii care "sa extraga toata cantitatea posibila de hidrocarburi", dar in acelasi timp sa valorifice sursele alternative de energie. "Principala noastra preocupare este sa putem furniza suficienta energie necesara populatiei in permanenta crestere, la preturi rezonabile", a spus Alekperov.
Adevarul: Gazprom vrea să-şi tripleze capacitatea de stocare a gazelor, inclusiv în România
Producătorul de gaze rus Gazprom intenţionază să-şi majoreze la 6,5 miliarde de metri cubi capacitatea de înmagazinare subterană a gazelor în afara Rusiei până în 2016, România fiind una din ţările vizate, a declarat Alexei Miller, CEO Gazprom, citat de RIA Novosti.
În prezent, Gazprom poate stoca un volum de gaze de două miliarde de metri cubi în afara ţării.
Compania rusă construieşte depozite de gaze în Serbia, Olanda, Ungaria şi Marea Britanie. Totodată, Gazprom are în plan realizarea de astfel de capacităţi şi în România, Turcia şi Slovenia.
"Aceste proiecte vor majora capacitatea de înmagazinare a Gazprom la 3,3 miliarde de metri cubi până în 2013 şi la 6,5 miliarde de metri cubi până în 2016", a spus Miller.
Bursa: Boagiu: În raportul anchetei Enel nu au fost scrise multe lucruri, pentru evitarea unui scandal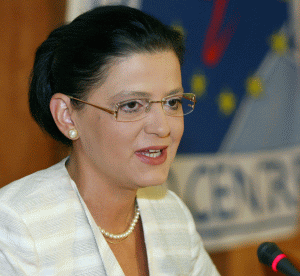 Vicepreşedintele Senatului Anca Boagiu (PDL) a declarat, într-o şedinţă a Biroului Permanent, că au fost foarte multe lucruri pe care senatorii din Comisia de anchetă Enel nu le-au scris în raport, pentru a nu crea un scandal diplomatic şi a nu-i speria pe investitori. "Şi la Enel sunt foarte multe lucruri pe care noi nu le-am scris în raport, tocmai pentru a nu crea scandal diplomatic, tocmai pentru a nu-i speria pe investitori. Deşi pot să vă asigur că ei nu se sperie, doar încearcă, trag de elastic să vadă când se rupe. Dacă noi stăm cuminţi şi nu spunem nimic, atunci ei continuă să tragă", a spus Boagiu, potrivit transcrierii discuţiilor din Biroul Permanent al Senatului de marţi, publicată pe site-ul instituţiei. Conform Mediafax, vicepreşedintele Senatului a arătat că dacă se reacţionează, investitorii vor începe să intre în cadrul legal, în cadrul contractului pe care l-au încheiat. "A avut foarte mult sens acea Comisie (n.r. de anchetă), chiar dacă din punc-tul meu de vedere a fost evident că nu s-a dorit ca la finalul anchetei concluziile să fie publice şi să se ştie public ce era în acel contract şi în des-făşurarea post-privatizare a acestui contract", a subliniat senatorul democrat-liberal.
money.ro: Colac de salvare rusesc pentru British Petroleum?
Afacerile din Rusia, care până nu demult erau o mare bătaie de cap, ar putea ajuta la salvarea gigantului British Petroleum, pus în genunchi de dezastrul ecologic din Golful Mexicului. Asta dacă nu cumva ruşii vor încerca să profite de slăbiciunea temporară a BP.
Un jet constant de petrol se scurge în fiecare oră în apele Golfului, iar con se cințele asupra habitatu lui oceanic sunt enorme. Explozia de la platforma de foraj marin Deepwater Horizon, din 20 aprilie, lasă în urmă nu doar un dezastru ecologic ce se prelungește de două luni.
British Petroleum, megacompania petro lieră britanică ce se folosea de platforma respectivă pe un câmp petrolifer marin deți nut în concesiune, joacă rolul principal într‑o tragedie de business. Și nu vorbim doar despre prăbușirea cotației la bursă, de boicotul pe care americanii l‑au lansat la adresa produselor BP sau despre alterarea renumelui companiei. Este pusă în discuție chiar supraviețuirea companiei.
Președintele american Barack Obama a obligat BP să constituie un fond special de 20 mld. dolari pentru a plăti com pensații tuturor celor afectați de scurgerile de petrol. Însă suma ar putea să nu acopere toate "datoriile ecologice" ale BP, arată agenția de rating Moody's. Scurgerea va continua, se pare, până cel puțin la începutul lunii august, timp în care se acumulează noi pagube.
Potrivit lui John Kennedy, șeful finanțelor publice din statul Louisiana, cel mai afectat de accident, costurile totale ar putea să ajungă la 40–100 mld. dolari, în funcție de intervalul în care va fi oprită scurgerea.
Oricum s‑ar termina, un lucru este cert: BP are nevoie de bani mulți pentru a‑și acoperi "greșeala".
inforusia.ro: Belarus a majorat taxa de tranzit pentru titeiul rusesc
Belarus a introdus, de la 1 iulie, tariful majorat pentru tranzitul produselor petroliere rusesti prin oleoductele de pe teritoriul sau. Taxa de tranzit a crescut cu aproape 13 la suta, conform deciziei in 29 aprilie a Ministerului economiei de la Minsk, in urma acordului interguvernamental cu Rusia pentru exploatarea oleoductelor magistrale. De joi, tranzitul petrolului rusesc prin Belarus costa 1,60 dolari/tona/100 kilometri, fata de 1,42 dolari pana la 30 iunie.
Tranzitul petrolului rusesc spre Europa prin Belarus este controlat de Zapad-Transnefteprodukt, companie fiica a Yugo-Zapad-Transnefteprodukt din Rusia.
RIA Novosti: Belarus hopes to sign transit rate agreement with Gazprom
Minsk and Russian energy giant Gazprom may sign a supplementary agreement to the contract on gas transit via Belarus on Thursday, a Belarusian first deputy prime minister said.
Vladimir Semashko said Russia and Belarus agreed that the transit fee will be $1.88 per 1,000 cubic meters per 100 km. He said Gazprom has acknowledged its $32 million gas transit debt to Minsk.
Gazprom has already paid Belarus $228 million to cover its November-December gas transit debt and the debt for the first five months of 2010 based on a $1.45 gas transit fee, while Belarus insisted on a $1.88 fee, which would increase Gazprom's debt to $260 million.
Earlier this month, Belarus and Gazprom were involved in a dispute over Belarus' non-payment for Russian gas with Gazprom slashing deliveries and Minsk threatening to suspend European transit supplies. The size of the fees that Gazprom pays for transit to Belarusian pipeline operator Beltransgaz became the last stumbling block in the conflict.
Beltransgaz CEO Vladimir Mayorov said Monday the two gas companies had already finalized the supplementary agreement to the Russia-Belarus gas transit contract.
RIA Novosti: Gazprom plans to increase gas reserves on Sakhalin-3 deposit – official
Russia's Gazprom plans to increase gas reserves of the Kirinsky deposit on the Sakhalin-3 project, where the company is doing geologic exploration, the company's deputy chairman said on Thursday.
"After last year's exploration works on the Kirinsky field, Gazprom has increased gas reserves to 100 billion cubic meters from 75 billion cubic meters," Alexander Ananenkov said.
The Kirinsky gas-condensate field is located in the Kirinsky block of the Sakhalin-3 project on the shelf of the Okhotskoe Sea. The Kirinsky field will supply gas to the Sakhalin-Khabarovsk-Vladivostok gas transportation system project.
"We are continuing geologic exploration. A few days ago we drilled a new borehole. I will not mention the figure, but I suppose that the reserves of this deposit will be increased. I believe the opportunities of gas production there will be larger than we have expected," Ananenkov told reporters.
Ananenkov also said Gazprom had started exploration drilling on the South Kirinsky part of the Kirinsky block. He said the results of the exploration would be announced in a month and did not rule out the discovery of a new gas deposit.
Gazprom plans to start production and transportation at the Kirinsky field at the end of 2011.
apa.az: Azerbaijan increases natural gas export by 29%
trend.az: The Azerbaijani-Turkish gas agreement – a new challenge for the EU
After a long process of negotiations, Azerbaijan signed three new agreements on 7 June, 2010 with Turkey for the sale and transportation of its natural gas to European countries via Turkish territory. The conclusion of these agreements has welcome in Brussels which sent its representative to the 17th Caspian Oil and Gas Conference held recently in Baku (2-3 June) to secure so that there can be no failure of its signature according to one EU representative in Azerbaijan.
The importance of Azeri-Turkish gas deal is significant to Brussels because it strengthens the chances of achievement the EU sustained Nabucco project, whose main objective is to reduce Russian energy weight on European markets. Or, the first part of Nabucco project was accomplished one year ago on 19 July 2009 when Turkey and four EU member states (Romanian, Bulgaria, Hungary and Austria) signed the intergovernmental agreement whose follow up hung on Azeri Turkish energy dialogue.
From this time forward, the EU has to rethink its approaches vis-à-vis the two Turkic countries in particular, Azerbaijan and Turkey and the South Caucasus region in general because the new situation address three major requests to Brussels:
the elaboration of a strong and clear strategy in the South Caucasus region
the direct involvement of EU in Nagorno-Karabakh issue
the re-examination of Turkey's European integration.
How ready is the EU to deal with this new challenge and how many capabilities and willingness exist inside of EU to carry out these potential responsibilities?
Despite the implementation of different programmes and projects begun in 1990's years, the EU is still accused of lacking strategy in the South Caucasus region. On the one side, there are some critical voices of EU member states diplomats who consider that Brussels has been more focused on the production of bureaucratic papers than on taking concrete steps in the region. On the other side, the EU representatives in the Caucasian countries underline that their mandates given by the EU member states limit their actions and call for a greater implication of EU in the South Caucasus. On 20 May 2010, the EU Parliament adopted a resolution which also asks for the need of a strong EU strategy in the South Caucasus region.
The construction of Nabucco gas pipeline will directly connect European markets to Azeri gas as well as it will link the European countries to Nagorno-Karabakh issue forcing the EU to increase its role in the process of its settlement. Firstly, an unsolved conflict represents a latent threat to the security of pipelines which cross this region as the Russian-Georgian war fully confirmed in August 2008 when an explosion affected the BTC pipeline and stopped the oil flow to western direction.
Secondly, the influence of Russia in Nagorno- Karabakh issue could be used as 'a tool of pressure' on Azerbaijan if Moscow's interests are damaged by Baku's energy politics and so, on EU's energy supply as one of EU diplomats suggested.
Thirdly, the solution of Nagorno-Karabagh issue is one of major objectives of Azerbaijan's foreign policy whose interests in Nabucco project are economically as well as politically. So, if the European officials are concerned by energy security of their citizens, Azerbaijan is interested in assuring de facto the territorial integrity of the country and getting positive solution of Nagorno-Karabagh issue. But as long as the EU doesn't take part at the process of negotiations within Minsk Group, Brussels will remain an outsider to this regional problem whose implications and consequences could be extra-regional as well.
There are three possible ways that could permit Brussels to get an official place at the round table of negotiations on Nagorno-Karabagh issue:
minimally, to get an "observer status" as it has in "5+2 Group" engaged with Transnistria's question of the Republic of Moldova
intermediary, to be represented formally by France who is one of the co-chairmen of Minsk Group
maximally, to become the forth co-chairman of Minsk Group.
As one of EU representatives in Azerbaijan suggested Brussels is neither interested in getting an "observer status", nor being represented by one of its member states because of EU's ambitions to increase its role as a political actor. So, the last version seems to be the most eligible and there are good chances that EU will be accepted by Azerbaijan as well as by Armenia. Even if there are some internal voices of Azerbaijan who perceive the EU more pro-Armenian than pro-Azerbaijan, according to other opinions, the EU is not more pro-Armenian than US, France or Russia, the 3 co-chairmen of the Minsk Group are.
Finally, there is the third issue that EU has to deal with which touches one of its most complex and sensitive questions: the European integration of Turkey. The major problems which actually impede Turkey's European integration are the internal economic difficulties of EU, the lack of unity inside of EU member states and so called non preparedness of Turkey to fulfil all European requests. Turkish officials consider that the reticence of the biggest actors of EU is the real problem that blocks Turkey's access to the EU calling Brussels several times the need to change this approach. During the Munich Conference on Security Policy of 2008, the Prime Minister of Turkey presented his critical position against German initiative to consider Turkey like a privileged partner of EU.
In 2010 Ankara has more cards to play than ever because thanks to the geographical position and geopolitical context, Turkey is nowadays the most important transit hub for energy resources of Central Asia and Caspian Sea to Europe being the alternative to Russian routes. Turkey has become indispensable to the accomplishment of EU backed energy projects because Nabucco gas pipeline, ITGI(Turkey-Greece-Italy Interconnector), TAP(Trans Adriatic pipeline) have to cross its territory which host already BTC and BTE western pipelines. Turkey's ambitions go beyond the aims of a transit country because Ankara's attempts are to become a regional leader whose interests should be taken in account by regional and extra-regional actors. Turkey is decided to use the flow of oil and gas according to the objectives of its foreign policy as well as the rich energy countries do in promoting their own interests. Or, one of the most negotiated question of Azeri Turkish gas agreement was over the terms of re-export because of Turkey's insistence to have the right to re-export gas from Shah Deniz II to Europe (Hurriyet, 12 June 2010).
The immediate effect of the conclusion of Azeri Turkish gas deal was the statement of Turkish Prime Minister who emphasized on 12 June that 'the EU has trifled with Turkey for the past 50 years and continues to do so' reminding to the EU 'that Turkey was doing the best she can to join the EU as a full member' (News.az). His unspoken message was that Turkey's future  control of all pipelines projected by EU from the Caspian Sea and Central Asia region could rearrange all energy map of Brussels if its interests are not took in account. Moreover the Turkish Russian partnership and Turkish Azeri brotherhood enforce Turkey's position vis-à-vis of EU that could explain why Nabucco pipeline is seen by the majority of EU member states complementary and not contrary to the Russian South Stream pipeline project.
In conclusion, the EU's responsibilities have been multiplied and the evolution of this situation firstly depends on how Brussels understands to act in Turkey's case because decreasing Russian energy weight is equally with the increasing Turkish role in energy security of EU. The biggest advantage of this complex context is that EU has the possibility to consolidate its diplomacy in a unitary and responsible manner trying to play smartly between to Eurasian actors.
trend.az: Cyprus seeks construction of pipelines to get Azerbaijani oil and gas
News.Az interviews Fahraddin Mammadov, chairman of the Center of Culture of Azerbaijan in Cyprus.
Is Cyprus satisfied with the current level of relations with Azerbaijan?
Naturally, the population of Cyprus is friendly to Azerbaijan. Therefore, Cyprus wants to create the highest level relations with Azerbaijan. Cyprus has its conflict, therefore, they understand the Karabakh problem. Considering the economic development of Azerbaijan, Cyprus intends to create relations in most directions.
Which political dividends does Northern Cyprus intend to get if Azerbaijan recognizes its independence?
The recognition of Northern Cyprus by Azerbaijan will be of no importance. The UN recognition is required. The Cyprus must be recognized by the majority of the member-states of the UN Security Council. If any country recognizes Cyprus without the resolution of the United States, this may throw the peace processes back. For example, Turkey will recognize the Turkish Republic of Northern Cyprus, but the world community will not. Naturally, the recognition of one state by another will expand ties between them, but this will not lead to its recognition by the world community. Recognition may occur in the case if it is done by at least one of the members of the UN Security Council.
I am more than convinced that in case the UN adopts this decision, Azerbaijan will become the first country recognizing independence of the Turkish Republic of Northern Cyprus.
Which economic expectations does Cyprus have in relation to Azerbaijan?
Naturally, economic ties between Azerbaijan may gain a real steam after recognition of Northern Cyprus by UN. As is known, there are no energy sources in Cyprus. Therefore, the branches from the Baku-Ceyhan and Baku-Erzurum pipelines may be laid to Cyprus since the distance between Turkey and Cyprus is just 50 km and such a branch of the pipeline may be laid by the sea floor. Cyprus is not a recognized country and, therefore, they cannot propose such an initiative. These projects that can be implemented with Azerbaijan may break isolation of Cyprus. Therefore, supply of energy sources from Azerbaijan to Cyprus is very important. The possibility of such projects is discussed by scientists and public figures on pages of local newspapers.
Both northern and southern parts of Cyprus will be able to use these pipelines during the implementation of this project, especially since the border between Northern and Southern Cyprus is open. There are no problems between these parts. There is a historical problem that will find its solution, especially since the situation around the resolution of this problem shows that it will be settled in the nearest future. Therefore, Southern and Northern Cyprus may both enjoy transportation.
Which contribution do Azerbaijanis make into the tourism development in Cyprus?

According to Cyprus hotels, the Azerbaijani citizens are fourth after Turkey, Germany and Great Britain who visit the Turkish Republic of Northern Cyprus as tourists. It is clear that the decline in prices on services promotes the rise in the number of tourists. But prices remain high due to high transportation costs. For example, a person willing to go to Cyprus from Azerbaijan has to get there via Ankara. Thus, it is necessary to fly from Azerbaijan to Ankara and then change for another plane to Cyprus. Economists calculated that during the opening of the direct air flights between Azerbaijan and Cyprus, the cost of the ticket will not exceed $280. In this case, the flow of tourists will grow.
I would like to note the plans to open flights between Azerbaijan and Cyprus. As is known, there are Cypriot entrepreneurs in Azerbaijan, while Azerbaijani entrepreneurs work in Cyprus, which is why the opening of this air flight will be advantageous for both Azerbaijan and the Turkish Republic of Northern Cyprus.

Which activity does your center conduct for development of ties between Azerbaijan and Cyprus?
The Center of Azerbaijani culture was created in 2005 and aims at developing ties between Cyprus and Azerbaijan. This center has carried out a huge work to develop ties between the Turkish Republic of Northern Cyprus and Azerbaijan in the sphere of economy, education and tourism. But the Center mostly focuses on education both in terms of its activity and relations. About 40 teachers from Azerbaijan work at the Cyprus University. In addition, there are about 140 Azerbaijani students at the Cyprus universities. Certainly, the Middle Eastern University with 20,000 students provides the biggest assistance to the activity of the Center. Among them 75 students are from Azerbaijan mostly studying in the sphere of international relations, international trade, stomatology. A part of them continue studying for master's and doctoral degree of the university. Along with education, the Center of Azerbaijani culture also engages in provision of the joint rest of Azerbaijanis residing in the country, conduction of cultural events among them. The Center provides assistance in their intensification in social and public life. Cyprus also has companies owned by Azerbaijanis. In particular, Azerbaijani entrepreneurs have invested in construction, tourism and telecommunication sectors of Cyprus. On the whole, the republic has 200 Azerbaijanis.
Which opportunities are there at the Cyprus universities for the education of Azerbaijani students?
Cyprus has great opportunities for Azerbaijani students. Those Azerbaijani school-leavers, who get over 450 points at the entrance exams in Azerbaijan, can study at our university freely. In addition, they are ensured with hostels. Moreover, privileges are given to Azerbaijanis that study at our university. For example, if Turkish students have to pay EUR 5600 for education, Azerbaijani students have to pay just $2800. In addition, considering the social state of Azerbaijanis in Georgia, we have allocated them 20 seats this year. Azerbaijanis residing in Georgia will be able to continue their free education at our university while entering the university in their country.
Our university also provides seats to students from other Turkic states. These countries get 5-6 places for free education at our university.
energia.gr: Purvanov Visits Azerbaijan for Energy Discussions

Bulgarian President Georgi Purvanov has started a two-day visit to Azerbaijan during which he will discuss strategic energy projects with his opposite number, president Ilham Aliyev.
Recent accords signed between Bulgaria's Economy, Energy and Tourism Ministry and the equivalent department in Azerbaijan, and between Bulgaria's state-owned Bulgartransgaz and Azerbaijan's state oil company, laid out co-operation between Bulgaria and Azerbaijan over transportation of Azeri compressed natural gas to Bulgaria via Georgia and across the Black Sea.
Also up for discussions between the two countries is a recent proposal of Purvanov's during his recent meeting with Turkish counterpart Abdullah Gul, for a trilateral meeting of the gas companies of Bulgaria, Turkey and Azerbaijan to agree on the specifics of how to transport natural gas from Azerbaijan to Bulgaria.
Novinite: Turkey Raises Alarm over Jammed Bosphorus, Wants Pipelines
Turkish government officials have sounded alarm bells about the excessive ship traffic through the Bosphorus Strait at a meeting with representatives of some 20 major world oil companies including Exxon Mobil, Shell, Chevron and BP.
"Oil-tanker transportation through the straits is not sustainable anymore," Environment Minister Veysel Eroglu said Thursday, as cited by the Turkish paper Hurriyet Daily, following the summit during which the government and the companies agreed in principle that precautionary measures must be taken to protect Istanbul's heavily trafficked Bosphorus Strait from an environmentally disastrous oil spill.
The Minister elaborated that a total of 51 424 ships passed through the Bosphorus in 2009 alone, which is four times more than the traffic through the Panama Canal and three times more than that of the Suez Canal.
Thus, the measures suggested by both the Turkish government and the companies revolved around restrictions on the number of tankers passing through the Istanbil straits as well as switching gradually to transporting oil through land-based pipelines.
"The Samsun-Ceyhan pipeline route has relieved the tanker traffic in the straits of 50 million tons of oil annually," said Turkey's energy minister, adding that if this route had not been built, there would be 24 or 25 tankers passing through the straits each day instead of 20.
The government is proposing an alternative pipeline from the Black Sea city of Samsun to Ceyhan, a Mediterranean port.
Turkey also wants progress on stalled plans for the Burgas-Alexandroupolis pipeline, connecting the Bulgarian port of Burgas and the Greek port of Alexandroupolis. TheBurgas-Alexandroupolis and Samsun-Ceyhan projects are often viewed as competing with one another.
Novinite: PM Vows Investigation of Ex Govt's Gas Deals with Gazprom
Bulgaria's Prosecutor's Office is going to investigate the contracts that the Stanishev government made with energy giant Gazprom for the supplies of Russian natural gas.
This has been announced Thursday by Bulgarian Prime Minister Boyko Borisov who said he was convinced that the investigation will lead to "severe charges" against certain people. He explained he was referring the deals to the prosecutors in order to end all manipulations through the media.
Borisov's announcement comes on the day when Bulgaria's natural gas prices were increased by a staggering 25%. GERB's Economy Minister Traicho Traikov has blamed the hike on "unfavorable" deal made in 2006 between the former government of PM Sergey Stanishev and Gazprom.
A day earlier, on Wednesday, Stanishev and former Economy and Energy Minister Rumen Ovcharov denied any guilt for the natural gas price increase and claimed they had defended Bulgaria's national interest in renegotiating the contracts with Gazprom.
Traikov said Thursday that under the pre-2006 agreement Bulgaria got Russian natural gasfor USD 83 per 1000 cubic meters but Ovcharov agreed to alter it according to Gazprom's demands under which the sum that Bulgaria paid for Russian natural gas is supposed to reach the market prices over a transition period from April 1, 2007, till December 31, 2012.
Borisov promised that the analysis of the Gazprom deals that will be presented to Chief Prosecutor Boris Velchev will be very thorough. He mentioned an "Article 5.2" which is said to be outrageous in its content. The Bulgarian-Russian natural gas contracts are classified. The PM mentioned he was made aware of the precise figures and terms in them on Thrusday.
He denied the claims of the Socialists that Bulgaria could lose BGN 7 B if it sought to change the existing agreements with Gazprom, and said that Bulgarian expert are setting out toGazprom's headquarters in Moscow for gas price negotiations.
"You know that we want to remove all intermediaries, and to reduce gas prices. It is one thing to have good relations but defending the interests of the Bulgarian people is the duty of every politician. Just as PM Putin is defending the Russian interests, we are going to defend the Bulgarian interests," Borisov stated while expressing hopes that he will reach an agreement with his Russian counterpart to achieve balanced relations.
Novinite: Bulgaria Energy Minister Slams Predecessor for Giving In to Gazprom
Bulgaria's Economy and Energy Minister Traikov has blamed his predecessor Rumen Ovcharov who succumbing to pressure from Gazprom to renegotiate the Russiannatural gas supplies for the country in 2006.
Speaking in Varna Thursday, Traikov declared that Rumen Ovcharov, as part of the Socialist-led three-way coalition government of PM Sergey Stanishev is the first Bulgarian official who agreed to change the existing agreement under which Bulgaria got Russiannatural gas for USD 83 per 1000 cubic meters.
According to the current Minister of Economy, Energy, and Tourism, Ovcharov, who was the Economy and Energy Minister in 2005-2007 and resigned after corruption allegations, is the person who agreed to new terms under which the sum that Bulgaria paid for Russiannatural gas is supposed to reach the market prices over a transition period from April 1, 2007, till December 31, 2012.
One of the agreements for the delivery of Russian gas supplies to Buglaria expires in 2011, and has to be renewed.
"We stand a fair chance of renegotiating the price of Russian natural gas supplies," Traikov declared explaining that his ministry had drafted a package of proposals to theRussians, which, in his words, "defend Bulgaria's national interests."
As of July 1, 2010, natural gas prices in Bulgaria have gone up by almost 25% leading to an average heating prices increase of 12%.
Speaking on Wednesday, former Energy Minister Rumen Ovcharov and former PM Sergey Stanishev said that only 4% of the present gas price hike was the result of the terms of the supply contract with Gazprom. Ovcharov slammed Traikov for causing the rest of the increase by failing to apply to the proper price formula measures, and keeping the price down artificially over the past few months.
In addition to the gas supplies prices, Bulgaria is also hoping to renegotiate with Gazpromthe removal of the intermediaries in the contracts.
Novinite: Russia 'Knows' Bulgaria 'Firmly Committed' to South Stream – Minister
Russia is well aware that Bulgaria is firmly committed to the realization of the South Streamgas transit pipeline project, declared Bulgarian Economy and Energy Minister Traicho Traikov.
He sought to refute any allegations that the Borisov government was lukewarm towards the project of the Russian energy giant Gazprom and the Italian Eni.
"Any speculations about an energy war between Bulgaria and Russia hurt our national interests. When somebody can afford to make such claims, you must ask them whose interests benefit from these allegations," Traikov advised journalists in the Black Sea city of Varna.
Bulgaria's former government of Socialist PM Sergey Stanishev negotiated in January 2008 three joint large-scale energy projects with Russia – the Burgas-Alexandroupolis oilpipeline, the Belene Nuclear Power Plant, and the South Stream gas transit pipeline.
Upon taking over almost a year ago, Traikov's GERB party has made it clear that it would reevaluate these projects but while the first two are seen as more controversial, the third one, the South Stream gas pipeline, a Russian competitor of the EU-sponsored Nabucco, is widely regarded as the least problematic.
Recent contacts between Gazprom and the Romanian government have led to speculations that Russia might use Romania's territory going around Bulgaria when building South Stream, which is supposed to go from the Russian Black Sea coast to the Balkans in order to split in two – to Central Europe and Northern Italy and to Greece and Southern Italy.
On Thursday, Traikov also said the Bulgarian government was going to try to renegotiate the prices of the Russian gas supplies that it gets. Another demand Bulgaria has forGazprom is removing the intermediaries in the gas trade.
A major issue of contention with respect to the South Stream pipe in Bulgaria has been the insistence on part of the Russian side that the pipeline use Bulgaria's existing gas pipe network.
It is still unclear whether the Bulgarian government might make its participation in South Stream conditional on the acceptance of its gas trade demands by Gazprom.