money.ro: Consumul de gaze naturale a crescut cu 11,1% în primele cinci luni
Consumul de gaze naturale a crescut cu 11,1% în primele cinci luni, la 71,9 milioane MWh, faţă de 64,7 milioane MWh în perioada similară a anului trecut, din care gazele importate au acoperit 19,5%, în uşor avans faţă de anul trecut, potrivit datelor ANRE.
Ponderea gazelor importate în consum a fost în primele cinci luni de 19,5%, de la 19,04% în acceaşi perioadă a anului trecut, reiese din datele Autorităţii Naţionale de Reglementare în domeiul Energiei (ANRE).
Preţul mediu al gazelor importate a scăzut în perioada ianuarie-mai cu 21,9%, la 345 dolari/1.000 metri cubi, de la nivelul de anul trecut, de 443 dolari/1.000 metri cubi.
Ministrul Economiei, Adriean Videanu, a declarat, în luna iunie, că a obţinut, în cadrul unei vizite la Gazprom, la Moscova, reducerea cu 13 dolari a preţului plătit pe 1.000 metri cubi de gaze furnizate de Wintershall şi că este încrezător că tarifele vor mai scădea treptat.
România importă gaze ruseşti prin intermediul firmelor WIEE şi Imex Oil. mai mult
ziare.com: Videanu: Conducta de gaze Arad-Szeged, inaugurata pe 29 iulie
Conducta de gaze Arad-Szeged, cu Ungaria, prima care poate asigura atat importul, cat si exportul de gaze cu o tara vecina, va fi inaugurata pe 29 iulie in prezenta comisarului european pe energie, Gunther Oettinger, a declarat ministrul roman al Economiei, Adriean Videanu.

"Odata cu punerea in functiune a conductei, Romania va putea importa gaze europene mai ieftine de pe piata spot din Austria, de la centrul de gaze din Baumgarten al OMV", a spus Adriean Videanu.
Legat de faptul ca punerea in functiune a gazoductului Arad-Szeged a fost amanata sapte luni, ministrul Videanu a precizat ca acest lucru a fost din cauza ca Ungaria nu finalizase partea sa de conducta. "Ungaria a intarziat putin investitia, mai avea de terminat vreo 8 km pe teritoriul sau. Romania a finalizat inca de anul trecut partea sa de conducta", a afirmat Videanu.
Acesta este cel mai avansat proiect al Romaniei privind interconectarea conductelor de gaze cu tarile vecine. De asemenea, Romania si Bulgaria au ajuns la un acord in privinta interconectarii retelelor de gaze naturale. Astfel, conducta Giurgiu-Ruse ar putea fi finalizata la sfarsitul anului viitor.
SNTGN Transgaz SA Medias – Romania si FGSZ Natural Gas Transmission Ltd.-Ungaria au semnat la 1 iulie 2008 Acordul de dezvoltare si construire a conductei de interconectare Szeged -Arad. Totodata, acordul interguvernamental dintre cele doua tari, necesar punerii in functiune a conductei, a fost semnat in mai 2010.
Conducta are o lungime totala de 109 km si un diametru de 700 mm. Pe teritoriul Romaniei, conducta de interconectare are o lungime de aproximativ 62 km intre punctul de conectare Horia (langa Arad) si punctul de frontiera Csanadpalota (Nadlac) de la granita de stat dintre Romania si Ungaria. Conducta de gaze Arad – Szeged are o capacitate de 4,4 miliarde metri cubi pe an, corespunzator unui debit mediu orar de 500 mii metri cubi/ora, potrivit datelor oficialilor Transgaz.
money.ro: Kazahstanul este pregătit să participe la Nabucco
Kazahstanul este pregătit să se alăture proiectului Nabucco, dar Uniunea Europeană (UE) trebuie să facă mai mult pentru a face posibilă colaborarea, a declarat, duminică, preşedintele ţării, Nursultan Nazarbaiev, într-o conferinţă organizată după vizita cancelarului german, Angela Merkel.
"Kazahstanul nu a fost niciodată împotriva Nabucco, problema este că în Europa se vorbeşte mult despre Nabucco dar, în realitate, se face puţin", a spus Nazarbaiev, citat de RIA Novosti
Pentru participarea Kazahstanului la Nabucco este necesar un gazoduct pe sub Marea Caspică sau măcar facilităţi de lichefiere, a adăugat el.
"Nimic nu se face de nicio parte, decât discuţii. Uniunea Europeană ar putea lucra mai activ", a spus el.
Statul vecin Turkmenistan este de asemenea dispus să participe în proiectul european dar are aceleaşi probleme. mai mult
Hotnews: Sofia si Moscova au semnat actul privind realizarea gazoductului South Stream pe teritoriul bulgar
Rusia si Bulgaria au semnat sambata foaia de parcurs pentru proiectul constructiei tronsonului bulgar al gazoductului South Stream, a declarat, pentru agentia RIA Novosti, consilierul minsitrului rus al Energiei, Irina Essipova.
Documentul a fost semnat la Varna in prezenta premierului bulgar Boiko Borisov.
Romania spera sa fie implicata si ea in acest proiect, ministrul Economiei, Adriean Videanu, purtand recent discutii la Moscova cu conducerea Gazprom in acest sens. South Stream concureaza cu proiectul european Nabucco, care ar urma sa tranziteze Romania si a fost conceput pentru a reduce dependenta Uniunii Europene de gazul importat din Rusia.
Anuntat in 2007 de gigantul rus Gazprom si de italienii de la Eni, gazoductul South Stream va avea o capacitate de 63 miliarde metri cubi de gaze pe an. El va trece prin Marea Neagra, in apele teritoriale turcesti, pentru a lega litoralul rus de cel bulgar. Lungimea tronsonului submarin va fi de circa 900 km iar adancimea maxima se va situa la 2 km.
Pentru partea terestra, sunt analizate mai multe trasee. Pana in prezent, Rusia a semnat acorduri interguvernamentale cu Bulgaria, Serbia, Ungaria, Grecia, Croatia si Austria, noteaza RIA Novosti, care nu face nicio referire la varianta romaneasca a conductei.
Participarea Bulgariei a fost nesigura pana in prezent. Premierul bulgar Boiko Borissov, ajuns la putere in vara lui 2009, declarase ca a suspendat proiectele comune cu Rusia, inclusiv South Stream. In cursul ultimelor 12 luni, autoritatile bulgare au facut declaratii contradictorii legate de participarea la proiectele energetice comune cu Rusia. mai mult
money.ro: Gazprom neagă că ar fi invitat RWE în proiectul South Stream
Gazprom a negat că ar fi invitat grupul german RWE să participe la proiectul de construcţie al gazoducutului South Stream, având ca scop subminarea proiectul rival Nabucco, a declarat vicepreşedintele grupului rus, Alexander Medvedev, citat de Reuters.
RWE este unul dintre membrii cheie ai consorţiului care va construi gazoductul Nabucco, la care participă şi România prin intermediul companiei Transgaz. Nabucco vizează reducerea dependenţei de importurile de gaze naturale ruseşti, iar oficialii de la Kremlin şi-au înteţit eforturile de a contracara proiectul.
"Există anumite neînţelegeri. Nu am invitat RWE în proiectul South Stream. Nu avem nevoie. Proiectul este din principiu deschis altor părţi interesate. Suntem gata să analizăm dacă sunt companii care vor să se alăture şi vom discuta astfel de situaţii cu partenerii noştri italieni şi francezi, dar nu avem o astfel de necesitate", a spus Medvedev, care conduce departamentul pentru export al Gazprom.
Grupul german RWE a anunţat la începutul săptămânii că Gazprom i-a transmis o invitaţie de alăturare la South Stream, însă Nabucco va rămâne principalul său proiect în domeniu. mai mult
RIA Novosti: Russia, Bulgaria sign road map for Bulgarian section of South Stream
Russia and Bulgaria signed on Friday a road map for the technical and economic assessment of Bulgaria's section of the South Stream gas pipeline, an advisor to the Russian Energy Ministry said.
The document was signed in the presence of Bulgarian Prime Minister Boyko Borisov.
The South Stream pipeline will transport Russian gas to western Europe bypassing Ukraine. The offshore part, operated by Russia's Gazprom and Italy's ENI, will run for 900 km (559 miles) from Russia's mainland under the Black Sea to the Bulgarian coast and carry up to 63 billion cubic meters of gas a year.
The launch of the gas pipeline is scheduled for December 2015.
Intergovernmental agreements have been signed between Bulgaria, Serbia, Greece, Hungary, Slovenia, Croatia and Austria for the implementation of the section of the pipeline that will run over land.
Russia and Bulgaria signed an agreement on the South Stream project in January 2008, and both financial and technical preparations were scheduled to be put together by mid-2010.
However, until recently, Bulgaria's participation in the project was uncertain. Borisov announced a suspension in the project when he came to power in summer 2009 and has been making inconsistent statements on the project ever since.
RIA Novosti: Kazakhstan ready to join Nabucco gas project, seeks more from EU
Kazakhstan's president said on Sunday his country is ready to be a part of the Nabucco gas pipeline, but the European Union must do more to make its participation in the project possible.
"Kazakhstan has never been against Nabucco, the issue is that in Europe there is a lot of talk about Nabucco…but in practice little is being done," Nursultan Nazarbayev said on Sunday at a news conference in Astana after talks with German Chancellor Angela Merkel.
He said that for Kazakhstan to participate in the EU-backed pipeline project, seen as a rival to Russia's South Stream, there would need to be either a pipeline under the Caspian Sea to connect with Nabucco or at least a gas liquefaction plant on the coast.
"Nothing is being done on either issue except talk," Nazarbayev said.
The Kazakh president said that neighboring Turkmenistan, which has abundant gas reserves, has also said it could contribute to Nabucco, but it also needs these questions resolved.
"The European Union could work more actively on this," Nazarbayev said.
The Nabucco project is intended to transport natural gas from the Caspian region to Europe via Azerbaijan, Georgia, Turkey, Bulgaria, Hungary, Romania and Austria, bypassing Russia. It is designed to annually transport 31 billion cubic meters of gas, which would meet as much as 5 percent of EU demand in 2020.
Gazprom's South Stream project bypasses Ukraine, passing through Turkish waters and across Bulgaria, Serbia, Greece, Hungary, Slovenia, Croatia and Austria. Both Russia and the EU deny that the planned pipelines would be rivals, but the bulk of the gas for each project would come from the same Caspian region countries.
Kazakhstan's Caspian shelf has an estimated 3.3 trillion cubic meters of gas reserves, and the country's gas production is expected to grow to approximately 45 billion cubic meters in 2010.
rt.com: Bulgaria and Russia push forward on South Stream
On Saturday Bulgaria and Russia signed a detailed agreement on the South Stream gas pipeline project.

The deal is effectively a road-map of how the two countries will move forward, with the next step being to set up a joint company to study the feasibility of the project, which will provide the details of a legally binding contract.
Gazprom is developing South Stream to provide an alternative route for Russian gas to Europe. Its main partners in the venture are Italian energy giant ENI and France's EdF.
Speaking with Business RT, Uralsib oil and gas analyst, Viktor Mishnyakov, said the project was very important for Russia, though its completion would take time.

ITAR TASS: Gas fills pipeline in Kamchatka
Gas started to fill a pipeline of 392 kilometres long from Russia's Kamchatka /Far East/ to the city of Petropavlovsk-Kamchatsky. By September, the gas will reach the city's electric plant – the energy heart of the region, the press service of the Kamchatka Region said on Saturday.
Presently, the region receives only one percent, or nine million cubic metres, of gas by pipelines. All kinds of fuel are being shipped to the peninsula from the mainland, and if a tanker is stuck in a sea storm, the region lacks energy.
Petropavlovsk-Kamchatsky will receive 750 million cubic metres of gas a year. The construction of the pipeline was funded by Russia's Gazprom.
The Kamchatka Peninsula is a 1,250-kilometer long peninsula in the Far East, with an area of 472,300 square kilometres, which lies between the Pacific Ocean to the east and the Sea of Okhotsk to the west. Over fifty percent of the population live in Petropavlovsk-Kamchatsky. The Kamchatka Peninsula contains the Volcanoes of Kamchatka, a UNESCO World Heritage Site.
Novinite: Energy Minister: Bulgaria Still Not Energy Independent from Russia
Recent success in gaining favorable conditions for the import of Russian gas are important, but in no way eliminate energy dependence from Russia, Bulgarian minister of economy and energy Traicho Traikov.
Speaking in an interview for Bulgarian National Radio, Traikov commented on Saturday's negotiations with a Russian delegation headed by Russian energy minister Sergey Shmatko regarding gas deliveries to Bulgaria and the South Stream gas pipeline project.
The two sides reached an agreement for lower prices of gas and for elimination of notorious intermediaries. They also signed a "Road Map" for South Stream.
"What we have negotiated is just the beginning, not the end," said Traikov Sunday, adding that there is still much to do in terms of fleshing out the agreements. Russia and Bulgaria have to negotiate the exact details for new contracts for delivery of gas by June 30, 2011. A deadline was set at August 10, 2010 for the Russian side to sent a first draft to Bulgaria. Talks are expected to continue through the summer.
Referring to Saturday's negotiations, Traikov said they were "normal and rational", but the two parties needed time in order to reach common ground. He was confident the results are "good for Bulgaria."
Novinite: EU to Set New Rules for Emission Trading
The European Commission has proposed that from 2013 the European industry should buy approximately half of the quotas for greenhouse gas emission, which currently receives for free.
The suggestion by the EC has been unanimously approved by the representatives of theEU member states, the online newspaper "EUObserver" has announced.
The new rules, envisioned by the EC, state that aviation will be included in the EU Emission Trading Scheme (EU ETS) and will receive 15% of all quotas, divided by Brussels among the different sectors.
The EC will submit the agreed proposal for coordination in the European Parliament.
The EU Emission Trading Scheme is the largest multi-national emissions trading scheme in the world and has been operating since 2005.
Currently, European enterprises are trading with emissions within Phase II of the scheme (2008-2012). Phase III will cover the period 2013-2020.
energia.gr: Iran Revolutionary Guards Wing Pulls Out Of Gas Projects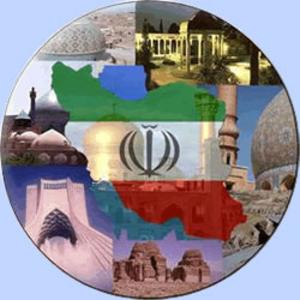 The engineering arm of Iran 's Revolutionary Guards said Friday it was pulling out of projects in a giant Iranian gas field, blaming the mounting sanctions the paramilitary force faces from the West.
The decision is a blow to a push by President Mahmoud Ahmadinejad to tighten control of the oil and gas industry and suggests sanctions specifically targeted at Iran 's paramilitary apparatus are having an impact.
"Recently, in an oppressive action by the West, Khatam al-Anbiya has been slapped with sanctions," the Guards' engineering arm said on its website Khatam.com.
Back in 2006, Khatam al-Anbiya had won contracts worth a combined $2.09 billion to develop two phases of the South Pars gas field. The deals were part of a string of projects–from petrochemical plants to oil drilling–it was awarded after the election of the hardline Ahmadinejad in 2005.
The Iranian president also secured the appointment of former Revolutionary Guard Masud Mirkazemi as oil minister last year while a loyalist recently took the helm of the National Iranian Oil Co.
But last month, Khatam al-Anbiya was among companies linked to the Iranian Revolutionary Guard Corps targeted by new U.N. sanctions imposed againstIran over its nuclear program. The West suspects the program has military aims while Iran says it is peaceful.
The engineering arm of the IRGC is also under sanctions from the U.S. and the European Union, which both recently extended the list of its sanctioned affiliates.
The EU says Khatam al-Anbiya's subsidiaries were heavily involved in the construction of an Iranian uranium enrichment site in Qom .
Western pressure on the IRGC arm is part of a broader push that includes recently adopted U.S. sanctions against Iran 's oil industry, notably its gasoline supply.
Last month, Khatam al-Anbiya failed to win the bulk of contracts worth $21 billion awarded to domestic companies to develop South Pars–contradicting predictions from Iranian officials. Marine services company Sadra, which is partly owned by the Khatam al-Anbiya, did get some contracts, however.
A spokesman for the company operating South Pars didn't return a request for comment Friday on the reasons behind the pullout.
today.az: Over 3 mln tons of Azerbaijani oil exported via BTC pipeline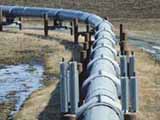 About 3,070,000 tons of Azerbaijani oil was exported via Baku-Tbilisi-Ceyhan main export pipeline in June, State Oil Company of Azerbaijan (SOCAR) said. From the beginning of 2010, this figure reached 18,200,000 tons.
After putting into commission of the Baku-Tbilisi-Ceyhan main export pipeline, 124,700,000 tons of oil was exported to the world markets.
today.az: European trader to supply Azerbaijani gas to Italian electric power stations
European trader EGL intends to increase its gas portfolio through the Azerbaijani gas.
A representative office of this Swiss company has opened in Baku.
"Natural gas from Azerbaijan is an ideal complement in EGL's procurement portfolio alongside Russian and Iranian natural gas. With the planned additional natural gas from Azerbaijan, the Swiss energy trading company also supports the EU goals to increase supply security and diversification of supply sources," a message said.
EGL office was registered in Baku in May, 2010. Representative of the company in Azerbaijan is Markus Brokhof, Head of the Gas Supply & SEE division and Member of Executive Management.
EGL sees Azerbaijan as a sustainable and dependable provider for natural gas supply in Europe.
"Hence, the long-term goal is to transport natural gas from the Shah Deniz gas field in Azerbaijan through the planned Trans Adriatic Pipeline (TAP) to Italy, where it will be used to fuel EGL's gas-fired combined-cycle power plants," Brokhof said.
However, until natural gas from Azerbaijan flows through the TAP to Italy, a number of business solutions are necessary to close the value added chain.
Brokhof said that the memorandum of understanding in the gas industry signed in June between Azerbaijan and Turkey represents the starting shot for negotiations on gas deliveries from Azerbaijan.
EGL was founded in 1956. It sells gas and electricity. The company is one of three TAP shareholders, which envisages delivery of gas from the Caspian region and the Middle East to Europe. The company's share in the project is 42.5 percent.
Trans Adriatic Pipeline will begin in Greece. It will pass through the territory of Albania and the Adriatic Sea later to Italy. The pipeline includes a 115-kilometer underwater section from Albania to Italy. Estimated cost of the project pipeline is $2.2 billion. The initial capacity of pipeline is 10 billion cubic meters a year, maximal – 20 billion. The length of the pipeline is 520 kilometers.
EGL gas department head Thomas Hesselbarth said that TAP will ensure the interests of producers and consumers of natural gas and expand the export potential of the "Southern Corridor".
news.az: Turkey and Azerbaijan to build new gas pipeline
Turkey and Azerbaijan have signed a protocol of intent on construction of Turkey-Nakhchivan gas pipeline.
The State Oil Company of Azerbaijan (SOCAR) and Turkey`s Botas company signed a protocol of intent on construction of the gas pipeline from Turkey to Azerbaijan`s Nakhchivan Autonomous Republic (NAR).
The document was signed by SOCAR President Rovnag Abdullayev and Chairman of Botas`s Board Fazil Senel.
Following signing of the document, Turkish Minister of Energy and Natural Resources Taner Yildiz said regional cooperation between Turkey and NAR in a variety of fields including the energy one is vitally important.
Under the agreement, Azerbaijani gas will be transported to Nakhchivan via Turkey`s Igdir province. The working group will develop technical details of the project.
Speaking to the ceremony, Chairman of the NAR Supreme Majlis (parliament) Vasif Talybov noted the foundation of the Turkey-Azerbaijan unity was laid by great personalities of the Turkish world – Mustafa Kamal Ataturk and Heydar Aliyev. Actions to strengthen Turkey-Azerbaijan friendship were undertaken by Ataturk in early 20th century and continued and further developed by national leader Heydar Aliyev in late 20th century.
President of Nakhchivan supreme Majlis meets Turkish energy minister
Chairman of the Nakhchivan Autonomous Republic (NAR) Vasif Talybov, President of the State Oil Company of Azerbaijan (SOCAR) met here with Turkish Minister of Energy and Natural Resources Taner Yildiz and delegation accompanying him.
Talybov said relations between NAR and Turkey were expanded thanks to the activity of national leader Heydar Aliyev.
According to him, after national leader Heydar Aliyev`s returning to power, Azerbaijan-Turkey relations became dynamical, Baku-Tbilisi-Ceyhan oil and Baku-TBIlisi-Erzerum gas pipelines were put into operation and implementation of Baku-Tbilisi-Kars railway and other projects started.
All these factors caused political and economic relations to develop.
Talybov pointed out the construction of the Igdir-Nakhchivan gas pipeline would expand bilateral relations even more.
Turkish Minister Yildiz expressed satisfaction with successful development of friendly and brotherly relations between Turkey and Azerbaijan in a variety of fields. He pointed out Azerbaijan-Turkey relationship marks a new era of development.
According to him, economic contacts between Turkey and Nakhchivan became very dynamical. He mentioned some projects including construction of a power transmission line to Nakhchivan, opening of flights, communication services,
The Turkish Minister thanked President Ilham Aliyev for supporting these projects.
Turkish consul in NAR Ayhan Enginar was present at the meeting.
Kazinform: Astana, Berlin sign 
3

4

agreements totaling 

2

bln euros

Kazakhstan and Germany have signed 34 agreements to the amount of 2 billion euros. First Vice Minister of Industry and New Technologies Albert Rau has made it public at Kazakh-German business forum in Astana today.

According to him, 700 enterprises with German capital operate in Kazakhstan presently. More than 300 businessmen from Kazakhstan and Germany took part in the forum.

The memorandums of cooperation were signed between "Kazatomprom" Company, Engineering and Technology Transfer Center and German Company Chemieanlagenbau Chemnitz; "Kazakhstan Temir Zholy" National Company and Siemens; "Chimfarm" JSC and Berlin-Chemie etc.
Reuters: Kazakh leader says EU should do more on Nabucco
Kazakhstan's leader said on Sunday the European Union was doing too little to bring to life the Nabucco pipeline, which aims to take Caspian Sea gas to Europe and reduce the bloc's independence on Russia. "In Europe there is a lot of talk on Nabucco … but in reality little gets done," Nursultan Nazarbayev said at a joint news briefing with German Chancellor Angela Merkel in the Kazakh capital, adding that his comments were not criticism.
Kazakhstan remains close to Russia nearly two decades after the breakup of the Soviet Union, but energy has become a bone of contention. Its willingness to join Nabucco could hamper its relations with Russia, Europe's biggest gas supplier.
Nabucco shareholders have struggled to reach the gas supply deals they need to secure financing for around 70 percent of project costs for the 7.9 billion-euro ($10.25 billion), 3,300-km (2,000-mile) pipeline.
Nazarbayev added that for Kazakhstan to supply the pipeline, expected to open by end-2014, the Nabucco consortium would have to either extend the link under the Caspian Sea or set up liquefied natural gas (LNG) plants. "But nothing is happening with either of those issues besides talk," he said.
Kazakhstan, Turkmenistan, Azerbaijan and Iran are all viewed as potential suppliers for the pipeline, which is expected to carry 31 billion cubic metres a year.
Merkel, who was at the end of a five-day tour to Russia, China and Kazakhstan in the aim of boosting trade and energy supplies, said she welcomed trade with Astana.
"We'll support new business with state export guarantees," she said, referring to Germany's promise to refund exporting companies if the importing country dodges the bill.
Nazarbayev said he was disappointed so few German companies had invested in Kazakhstan and said he would welcome their involvement in the metals and chemicals sectors.
Nabucco's consortium includes Germany's RWE, Austria's OMV, Hungary's MOL, Bulgarian EnergyHolding, Romania's Transgaz and Botas of Turkey. (Additional reporting by Andreas Rinke, writing by Amie Ferris-Rotman; editing by Andrew Roche)