Hotnews: Ministerul Economiei: Ungaria va participa la constituirea companiei mixte care va dezvolta proiectul energetic AGRI
Compania mixta care se va ocupa de proiectul AGRI urmeaza sa fie inregistrata, in perioada urmatoare, la Registrul Comertului, ca societate romana, a anuntat Ministerul Economiei. Societatea se va numi AGRI LNG Project Company si va functiona in conformitate cu legislatia romana. Structura actionariatului este formata, deocamdata, din cele trei companii partenere, fiecare detinand cate 33,33% din capitalul social: ROMGAZ (Romania), SOCAR ( Republica Azerbaidjan) si GOGC (Georgia). "Avand in vedere interesul exprimat de Republica Ungaria de a se alatura proiectului AGRI, cota fiecarui actionar in cadrul companiei de proiect urmeaza sa fie de 25% din actiuni", mai informeaza Ministerul Economiei. Prin proiectul AGRI, vor fi aduse gaze naturale catre Europa, pe ruta Azerbaijan-Georgia-Romania.
Scopul principal al societatii mixte este intocmirea studiului de fezabilitate pentru proiectul AGRI. Dupa finalizarea acestui studiu, in cazul in care concluziile acestuia vor fi favorabile, va putea fi demarata etapa de atragere a investitiilor straine in vederea implementarii acestui proiect.
Fostul ministru al economiei, Adriean Videanu, a declarat recent ca Ungaria este interesata sa participe la proiectul AGRI. Primele gaze din Azerbaidjan catre Europa ar putea ajunge in terminalul din Constanta in trei ani, a declarat Traian Basescu, care a semnat, pe 14 septembrie, la Baku impreuna cu presedintii Azerbaidjanului si Georgiei si premierul Ungariei documentele oficiale privind proiectul AGRI de interconectare a rezervelor azere la piata europeana.
Basescu a precizat ca Romania are deja un studiu de fezabilitate in executie, finantat de Guvernul SUA, care vizeaza terminalul de gaze lichefiate de la Constanta si exista disponibilitatea partii americane de a extinde studiul si pentru terminalul din Georgia.
Proiectul se va derula in trei etape. Prima etapa presupune crearea unei capacitati la terminalul din Constanta de zece miliarde metri cubi de gaze naturale, urmind ca in etapele doi si trei sa poata fi extins cu inca cite zece miliarde metri cubi. Basescu a mai spus ca AGRI e cel mai ieftin proiect la alternativele de transport al gazelor naturale catre Europa din Marea Caspica si Asia Cerntrala: "Fie ca vorbim de South Stream, fie ca vorbim de Nabucco, AGRI e cel mai competitiv proiect", a spus el, adaugind ca Romania sustine si coridorul sudic de transport al gazelor (proiectul Nabucco). Aceeasi idee a fost sustinuta si de presedintele georgian, Mihail Saakasvili: "Daca va uitati la harta, acesta e cel mai scurt drum, cel mai logic pentru transporturile energetice din zona caspica spre UE".
Basescu a precizat ca tarile implicate isi asuma "sa duca lucrurile pina la stadiul de proiect, dupa care vom chema firmele private sa-l execute".
Hotnews: Liderul turkmen avertizeaza Moscova: South Stream s-ar putea dovedi inutil
Gazoductul Est – Vest, in curs de realizare de Turkmenistan, are legatura cu Nabucco, a declarat presedintele turkmen Gurbandula Berdymuhammedov. Vedomosti vede in aceste cuvinte un avertisment la adresa Moscovei: proiectul South Stream s-ar putea dovedi inutil. Liderul turkmen a facut aceasta afirmatie intr-un context favorabil: la Istanbul, la summitul tarilor turcofone. Iar Turcia constituie unul dintre pionii cheie ai proiectului Nabucco, magistrala de transport menita sa reduca dependenta Europei de gazul rusesc.
Prin urmare, presedintele turkmen a decis sa aminteasca omologilor sai ca, recent, tara lui a inceput constructia gazoductului care traverseaza statul de la est la vest, pana la Marea Caspica. "Mai exista proiectul Nabucco, legat de acest proiect", a adaugat Berdymuhammedov, citat de publicatia azera Trend.
Pentru octombrie, a fost programata vizita la Ashabad a presedintelui Dmitri Medvedev, spune un functionar de la Kremlin: desi deplasarea a fost stabilita cu mult inainte, aceasta tema va figura pe agenda discutiilor. Administratia prezidentiala a refuzat orice comentarii.
Lucrarile la conducta Est – Vest au inceput in iunie. Capacitatea ei – 30 mld. mc pe an, costul – 2 mld.$, darea in functiune fiind prevazuta pentru 2015. Tot atunci se intentioneaza darea in exploatare a Nabucco, precum si a gazoductului alternativ al Gazpromului – South Stream.
Pana acum, marea necunoscuta a jocurilor energetice din zona Marii Caspice a vizat orientarea gazului Turkmenistanului, principalul exportator, dupa Rusia, pentru CSI. O varianta – prin Marea Caspica spre Azerbaidjan, Georgia si mai departe in Nabucco.
Varianta doi – spre nord, in Kazahstan si sistemul de transport "Asia centrala – Centru" (in Rusia).
Pentru ca Nabucco sa primeasca gaz din Turkmenistan, este nevoie de o conducta prin Marea Caspica. Dar cele cinci tari riverane nu au reusit, nici pana acum, sa delimiteze luciul de apa, aminteste directorul Institutului rusesc pentru studii strategice, Adjar Krutov.
Krutov spune ca Gazprom poate, in principiu, sa promita Turkmenistanului cresterea achizitiilor de gaze pana la vechiile volume, cand se va stabiliza piata europeana (nu mai tarziu de 2012, potrivit estimarilor sefului Gazprom, Aleksei Miller). "Dansurile politice vor mai continua cativa ani de acum inainte", crede Krutov, dand de inteles ca orice este posibil: ca Rusia sa renunte la South Stream, sau Turkmenistan sa construiasca degeaba gazoductul Est-Vest.
Moscova nu renunta la proiectul South Stream
In legatura cu acelasi subiect, Nezavimaia gazeta scrie, citandu-l pe ministrul rus al energiei, Serghei Shmatko, ca Moscova nu va renunta la proiectul South Stream, nici daca vor fi create conditii atractive pentru participarea la sistemul ucrainean de transport al gazelor naturale.
Recent, vicepresedintele Dumei de stat, Valeri Yazev, a dat de inteles ca Rusia si-ar putea modifica planurile privind South Stream ca solutie de compromis pentru fuziunea dintre Gazprom si Naftogaz.
Expertii rusi afirma ca noile declaratii nu schimba cu nimic tabloul initial si nu inseamna renuntarea la negocierile cu Rusia. In opinia lor, Rusia ar putea opta in favoarea unui "mini South Stream", prin reducerea capacitatii de transport in schimbul controlului asupra magistralelor ucrainene. "Daca Ucraina va reusi, in viitorul apropiat, sa convinga Rusia ca in locul proiectului South Stream sa se implice in extinderea sistemului ucrainean de conducte, partea rusa trebuie sa-si lase o portita libera pentru realizarea South Stream. Ceea ce presupune tinerea in tensiune a potentialilor investitori si a companiilor participante la Nabucco. Adica sa demonstreze determinarea de a construi, cum recent a afirmat premierul Putin, South Stream la fel de repede ca Nord Stream", crede analistul firmei de consultanta Arbat Kapital, Vitali Gromadin.
El este de parere ca, pana la urma, South Stream va fi construita, dar la jumatate din capacitatea proiectata de 61 mld. mc pe an.
Vocea Rusiei: Proiectul Azerbaidjan-Georgia-România Interconnector, un nou monument al ambiţiilor politice
A fost întreprinsă o nouă încercare de a livra gaz caspic în Europa, ocolind Rusia. O astfel de înţelegere a fost discutată, marţi, la Baku de preşedinţii Azerbaidjanului, Georgiei şi României. De fapt, la summit-ul de la Baku s-a născut sosia lui Nabucco.
Noul proiect presupune transportarea gazelor azere via Georgia spre Europa. În plus, la fel ca şi Nabucco, el nu are resurse. Întreg gazul pe care Azerbaidjanul este în stare să-l exporte este deja vândut Turciei, Iranului şi Rusiei. Aşa că într-o perspectivă medie Baku nu poate să ofere cantităţile necesare de gaze.
Deocamdată nu au fost numite sursele financiare ale proiectului. Chiar şi în declaraţia semnată, marţi, la Baku se menţionează că ţările participante nu oferă niciun fel de garanţii. În acest sens, vă prezentăm în continuare opinia lui Igor Tomberg, expert la Institutul de Economie Mondială şi Relaţii Economice.
"Deocamdată proiectul nu este viabil. Acolo nu sunt nici resurse, nici bani. De aceea declaraţia este pur politică. Poate că vor putea să construiască ceva, însă se vor împiedica de concurenţa preţurilor, care e puţin probabil că va rezista. Este vorba de un proces complex, care prevede cheltuieli destul de mari".
Cea mai problematică şi nerentabilă parte a proiectului este construirea uzinei de lichefiere a gazelor pe ţărmul georgian al Mării Negre, transportarea lor cu tanc petrolier până la terminalul din oraşul românesc Constanţa, unde vor fi din nou transformate în gaze naturale. În plus, niciunul din participanţii la acest proiect nu are niciun fel de experienţă în acest domeniu. Vor vrea, să spunem Norvegia sau Algeria, care sunt lideri pe piaţa gazelor lichefiate, să cedeze o parte din tehnologiile sale? Mai ales dacă ţinem cont de cererea crescândă în Europa pentru această resursă energetică.
Nu este de mirare că marţi la Baku au răsunat declaraţii pur politice. De exemplu, preşedintele Georgiei nu a pierdut ocazia să declare că noul traseu va ocoli Rusia. Însă, potrivit lui Igor Tomberg, nu există argumente să se afirme că acest proiect este îndreptat împotriva Rusiei.
"De ce împotriva Rusiei? Ce avem de pierdut de pe urma a 2 până la 8 miliarde de metri cubi de gaz, care se vor livra anual pe o nouă rută? South Stream prevede livrarea a 63 miliarde de metri cubi. Oare pot fi comparate? Proiectul nu este împotriva Rusiei. El reprezintă pur şi simplu o încercare de a ieşi în evidenţă. De fapt, cred că este un lucru lipsit de sens".
Proiectul Azerbaidjan – Georgia – România Interconnector seamănă mai mult cu o campanie PR. Iniţiatorii săi, ca şi fondatorii proiectului Nabucco, se pare că eu început să înalţe un monument în cinstea ambiţiilor lor politice.
Vocea Rusiei: Parteneriatul energetic Rusia-UE din prisma proiectelor South Stream şi Nabucco
La Agenţia Informaţională rusească RIA Novosti a avut loc conferinţa video Moscova-Berlin, în timpul căreia s-a examinat cooperarea energetică dintre Rusia şi Uniunea Europeană. Pretextul pentru discuţii a fost interviul fostului ministru german al Afacerilor Externe, Joshka Fischer, acordat publicaţiei germane "Handelsblatt".
În interviu, Fischer vorbeşte despre soarta a două gazoducte: South Stream şi Nabucco. Între altele, el afirmă că South Stream nu este rentabil din punct de vedere economic, iar Rusia îl promovează doar din considerente politice, pentru a face concurenţă conductei Nabucco. Anatoli Dmitrievski, directorul Institutului pe probleme de gaz şi petrol, a propus ca problema să fie analizată din punct de vedere al pieţei.
"Piaţa este un lucru sfânt, iar colegii noştri din Uniunea Europeană ne-au cerut mereu să respectăm poziţiile pieţei. South Stream este important pentru livrările de gaze ruseşti spre Europa, el asigură siguranţa sistemului de transport al gazelor. Deja de peste 40 de ani Rusia îşi îndeplineşte obligaţiile în privinţa livrărilor de gaze. Atunci când au apărut probleme cu Ucraina, noi am început să căutăm alte căi de livrare a gazului. Fireşte, South Stream este un proiect scump. Însă dacă analizăm rutele prin care gazul va fi livrat, atunci South Stream are avantaje evidente. Magistrala de transport al gazului până la Marea Neagră deja este construită şi funcţionează. Ea are nevoie doar de modernizare. Realizarea acestui proiect va ridica la un nou nivel contractele pe termen lung, de asemenea, siguranţa şi stabilitatea livrărilor".
Afirmaţia că South Stream nu are sens din punct de vedere economic atestă frica de concurenţă a celor care sprijină Nabucco, este convins Andrei Konoplianik, consultant al conducerii Băncii Gazprom şi profesor la Universitatea de Petrol şi Gaze.
"South Stream a fost iniţiat de ţara care deţine nu doar resurse, ci şi rezerve. Avem resurse necesare pentru umplerea acestei conducte. Nabucco este un proiect de construire a unei conducte pentru care companiile nu au resurse proprii de umplere, în afară de câteva zăcăminte exploatate de RWE pe platforma Turkmenistanului. Apropo, consultantul ei politic este domnul Fischer.
Potrivit experţilor ruşi, este necesară evidenţierea minusurilor şi plusurilor ambelor proiecte şi în locul confruntărilor să se găsească decizii reciproc acceptabile, de pe urma cărora să aibă toţi de câştigat. Însă orice încercare a Rusiei de a găsi noi posibilităţi de livrare a gazelor şi de dezvoltare a acestei cooperări este întâmpinată cu indignare. Când Occidentul vorbeşte despre programele de diversificare a energiei, imediat afirmă: acest lucru va ajuta la reducerea dependenţei de livrările de gaze ruseşti. Dar oare trebuie redusă această dependenţă, când alături este ţara care deţine astfel de resurse energetice?
inforusia.ro: Smatko: Rusia nu renunta la South Stream
Rusia nu intentioneaza sa renunte la proiectul South Stream, indiferent de propunerile de transport al gazelor pe care le pregatreste Ucraina, a declarat ieri ministrul Energiei Srghei Smatko.
In primavara acestui an presedintele Viktor Ianukovici si primul-ministru Mykola Azarov au avut mai multe discutii cu partenerii rusi despre conditii avantajoase de tranzit al gazelor, in schimbul renuntarii la proiectul ruso-italian care ocoleste Ucraina. "In acest moment nu exista o asemenea chestiune pe agenda, nu avem nici un fel de negocieri. Daca cineva spera ca oferindu-ne conditii mai bune Rusia va renunta la South Stream, se insala intru totul. Nu discutam sub nici o forma despre aceasta", a insistat ministrul rus. Intr-un interviu pentru canalul Prime Tass, el a cerut Ucrainei "sa se obisnuiasca cu conditiile competitiei si ale economiei de piata".
Smatko a vorbit si despre costul proiectului South Steam. "Ni se spune ca este prea scump si ca europenii nu au nevoie de aceste gaze. As vrea sa spun ca gazele vor fi vandute la pretul de piata, si consumatorii europeni n-ar trebui sa se teama de costurile South Stream, fiindca aceasta este problema actionarilor".
inforusia.ro: Rusia majoreaza pretul gazelor pentru Belarus si Ucraina
Pretul gazelor pe care Rusia le livreaza Belarusului se va majora cu o treime incepand cu 2011 si ar putea ajunge la aproximativ 250 de dolari pentru mia de metri cubi, in functie de oscilatiile pretului la petrol, relateaza, vineri, portalul Novaia Politika, citat de Agerpres.
Fata de pretul mediu din 2010, estimat la 186 de dolari, gazul se va scumpi cu 35%, declara surse din domeniul energetic. O asemenea majorare va fi posibila pe seama anularii coeficientilor de reducere. Pe viitor, Rusia si Belarus vor lucra in cadrul contractelor, fara anexe, care prevad de obicei reducerea coeficientilor.
De asemenea, din cauza scumpirii gazului, ar putea fi majorata taxa de tranzit pe teritoriul belorus, de la 1,88 la 2 dolari, precizeaza portalul.
Pentru Ucraina  majorarea pretului la gaze este fixata pentru al  patrulea trimestru din anul 2010. "Ucraina va plati pentru gazul rusesc 250 de dolari pe mia de metri cubi, iar in 2011 nivelul sau va ramane in medie acelasi", a declarat directorul adjunct la companiei Gazprom, Valeri Golubev.
inforusia.ro: Rusia si Republica Srpska vor colabora in proiectul "South Stream"
Republica Srpska (entitate teritoriala din cadrul Bosniei si Hertegovinei) planifica sa participe la construirea proiectului South Stream si mizeaza sa primeasca din acest gazoduct, care va lega Rusia si Europa prin fundul Marii Negre, 1 miliard de metri cubi de gaze  anual, a declarat prim-ministrul republicii Milorad Dodik.
Ministrul Energeticii din Rusia Serghei Shmakto si premierul Republicii Srpska Milorad Dodik au semnat astazi o declaratie comuna privind colaborarea bilaterala in cadrul proiectului energetic rusesc "South Stream". Potrivit documentului, "Gazprom" dupa efectuarea studiului de fezabilitate va informa reprezentantii republicii despre deciziile luate privind realizarea pe viitor a proiectului.
Republica Srpska planifica construirea  in nordul Bosniei  a unui tronson de  480 km cu o capacitate de 1,5 miliarde de metri cubi si conectarea acestuia la gazoductul principal al South Stream din Serbia.
RIA Novosti: Bosnian Serb Republic wants to join South Stream gas pipeline project
The Bosnian Serb Republic plans to join the South Stream gas pipeline project, which will bring Russian gas to Europe via the Black Sea, and consume about one billion cubic meters of gas annually, Milorad Dodik, prime minister of Bosnia's Serb Republic, said on Thursday.
The Serb Republic plans to build a 480 kilometer pipeline in northern Bosnia with capacity of up to 1.5 billion cubic meters and link it to the South Stream pipeline.
, Russian gas giant Gazprom will carry out a feasibility study for the project, and then inform the Bosnian Serb Republic government of its decision, under a joint memorandum on cooperation signed by Dodik and Russian Energy Minister Sergei Shmatko.
"I think we'll need a couple of months to clear up all the details," Dodik said.
RIA Novosti: Bosnian Serb Republic wants to join South Stream gas pipeline project
The Bosnian Serb Republic plans to join the South Stream gas pipeline project, which will bring Russian gas to Europe via the Black Sea, and consume about one billion cubic meters of gas annually, Milorad Dodik, prime minister of Bosnia's Serb Republic, said on Thursday.
The Serb Republic plans to build a 480 kilometer pipeline in northern Bosnia with capacity of up to 1.5 billion cubic meters and link it to the South Stream pipeline.
, Russian gas giant Gazprom will carry out a feasibility study for the project, and then inform the Bosnian Serb Republic government of its decision, under a joint memorandum on cooperation signed by Dodik and Russian Energy Minister Sergei Shmatko.
"I think we'll need a couple of months to clear up all the details," Dodik said.
Novinite: Turkmenistan Boost for Nabucco Poses Threat to South Stream
Turkmenistan will be supplying natural gas for the EU-sponsored Nabucco transitpipeline, the country's President Gurbanguly Berdimuhamedov has promised.
A gas pipeline under construction will connect Turkmenistan to Azerbaijan through the Caspian Sea, enabling the Central Asian republic to become a supplier for Nabucco, Berdimuhamedov declared late Thursday after the 10th Summit of Heads of Turkic-speaking countries.
The pipe in question is the much anticipated so called Trans-Caspian gas pipeline.
Turkmenistan's President not only suggested support for Nabucco but also hinted that his country's backing of the EU project would weaken the Russian-Italian-French project for the South Stream gas transit pipeline rendering it "superfluous", as cited by DPA.
Analysts have been quoted as saying Berdimuhamedov's remarks were intended to put pressure on Moscow to buy more natural gas from Turkmenistan.
The Trans-Caspian pipeline has been viewed with scepticism as it has been stalled for years because the countries bordering the Caspian Sea – Russia,Turkmenistan, Azerbaijan, Kazakhstan and Iran – have long been unable to agree on the demarcation of the inland sea.
"All Caspian states are interested in revitalization of joint work in this area. It is Azerbaijan and Turkmenistan who now demonstrate the most constructive attitude to intensification of friendly and mutually beneficial relations. Our countries do not have any open issues. The leadership of both countries has the political will and desire to solve any problem on mutually agreeable terms," he said as quoted by news site turkmenistan.ru.
Berdimuhamedov emphasized the fact that international auditors from the Gaffney Cline company have proven Turkmenistan's enormous energy reserves back in 2008 in the South Yolotan-Osman and Yashlar gas fields.
The first deposit is said to harbor 18 trillion cubic meters of natural gas, and the first step for extraction was made in 2009 with the singing of contracts with private companies worth USD 10 B, said the Turkmenistan President, as cited by ITAR-TASS.
In his words, the Central Asian country currently has 45.44 billion tons of petrol equivalent, and 24.6 trillion cubic meters of gas. By 2030, it plans to extract 230 billion cubic meters annually, and to export about 180 billion cubic meters of those.
The USA and EU started talks with Turkmenistan to procure natural gas supplies forNabucco as early as 2007, after Berdimuhamev became President following the death of authoritarian ruler Saparmurat Niyazov.
Turkmenistan has the world's 4th largest natural gas reserves but so far has not officially become a supplier of Nabucco, the EU-sponsored pipeline designed to go around Russia bringing to Europe gas from the Middle East and the Caspian.
If Berdimuhamedov's statements materialize, this will become a substantial boost forNabucco, which has come under stress as from the planned annual capacity of 31 bcm; it will probably just start operation in 2015, with 8 billion coming from Azerbaijan and about 10 billion from Iraqi Kurdistan.
At the same time, inclusion in Nabucco will mean Turkmenistan's natural gas will not be available for the Russian-sponsored South Stream pipeline to connectRussia with Italy via the Balkans.
Novinite: Bulgarian President Woos Chinese Nuclear Energy Funding
Bulgarian President Georgi Parvanov and the Governor of the Chinese province ofGuangdong Wang Yang discussed opportunities for Chinese investment in Bulgarian nuclear energy.
Mr. Wang Yang is on an official visit to Bulgaria to discuss possible Chineseinvestment in the country. The southern Guangdong province is China's most populous and, once rural and underdeveloped, now boasts the highest GDP of the People's Republic for 2009, totaling USD 572 B.
Last week the Guangdong city of Shenzhen marked the 30th anniversary of the creation of a special economic zone in it.
The two leaders expressed satisfaction at close and friendly relations between Chinaand Bulgaria and vowed to develop them further.
President Parvanov pointed out that Bulgaria offers excellent conditions for business development, some of the best tax laws in the EU, and qualified workers, and expressed the hope that the Chinese delegation would have many beneficial meetings in Sofia.
The Guangdong governor stated that Bulgaria does indeed have great potential for business partnership in trade and investments.
Talk of a Chinese investment in the future Belene NPP project started when it became apparent that a possible Serbian participation in the NPP might be financed with Chinese funds.
China has recently expressed the wish to invest in major Bulgarian industry projects.
Bulgaria's Litex Motors in Lovech will start producing cars in 2011 after signing a deal with Great Wall Motor Company, one of China's biggest automotive manufacturers. The total initial investment is around EUR 80 M, potentially reaching EUR 300 M if the project is successful.
Furthermore, it was recently announced that Bulgaria and China will create a joint company to build and operate an industrial and business park in Bozhurishtenearby capital Sofia.
energia.gr: China To Get 17Bln Cubic Meters Gas Via Central Asia Pipeline In 2011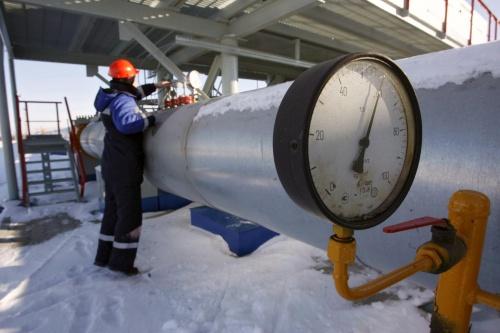 China National Petroleum Corp. plans to get 17 billion cubic metres of natural gas transmitted to China through the Central Asia gas pipeline next year, CNPC said in its in-house newsletter Friday.
Officials from Turkmenistan , Uzbekistan, Kazakhstan , and China met this week and prepared a monthly gas supply plan and maintenance schedule for this winter and the whole of 2011.
The company has raised the pipeline's annual transmission capacity to 9 billion cubic meters and plans to expand it to 15 billion cubic meters by the end of 2010 and double it to 30 billion cubic meters by the end of 2011.
By July, China had received about 2 billion cubic meters of natural gas from central Asia through the pipeline.
centralasianewswire.com: Kazakhstan to sell gas emissions credits on Chicago exchange
Kazakhstan will begin selling greenhouse-gas emissions credits on the Chicago Climate Exchange before the end of the year.
The exchange will give Kazakhstan a worldwide market for its credits, according to Deputy Environmental Minister Eldana Sadyakasova. That means the country will be able to sell them quicker and more efficiently.
The other option is much more cumbersome – selling them directly to other countries.
Chicago has several of the world's biggest commodities exchanges, most of which trade in agricultural products and raw materials.
The Chicago Climate Exchange trades emissions credits in six greenhouse gases – carbon dioxide, methane, nitrous oxide, hydrofluorocarbons, perfluorocarbons and sulfur hexafluoride.
The signing of an agreement between the Kazakh government and the exchange in the next three and a half months means Kazakhstan will have two years to sell its credits.
The Kyoto treaty, aimed at reducing greenhouse-gas emissions, expires at the end of 2011 — and the international community failed to replace it at a high-profile convention in Copenhagen last year.
Kazakh officials expressed hope in 2009 that the sale of the country's credits could raise $1 billion through the end of 2012.
That would have required the credits fetching $5 a ton. Their prices are far below that, however, fetching only 5 to 10 cents a ton.
At a price of 5 cents a ton, Kazakhstan could make $7.4 million over the next two years if it sold all its credits.
The reason credit prices have dropped so sharply is probably because many of the nations that committed to buying the credits under the Protocol see no reason to do so now that the treaty is expiring.
In fact, credit prices began plunging last year once it became clear that the world community was unlikely to extend the Protocol or replace it with another greenhouse-gases treaty.
In May 2009, credit prices were $1.15 to $1.20 per ton, for example.
Although Kazakhstan ratified the Kyoto Protocol in February 2009, the pollution baseline year that treaty officials assigned it was 1992. Most of the other countries that ratified the agreement were assigned a baseline of 1990.
Countries with current pollution levels higher than in 1990 – China, for example – have two options for complying with the Protocol. One is to reduce their pollution 5.2 percent below the baseline. The other is to buy emissions credits from countries whose levels are lower than their baseline year, such as Kazakhstan.
The 1992 baseline was a plus for Kazakhstan because that's when the Soviet Union collapsed, leaving the country with many factories that were uncompetitive in the global marketplace. A lot of those factories closed, giving Kazakhstan a much smaller industrial-pollution base than in 1992.
The emissions quota that the Kyoto Protocol assigned to Kazakhstan is 324 million tons of carbon dioxide-equivalent a year, the amount of greenhouse gases it generated in 1992.
With the decline of its industrial base, the country's emissions fell almost in half to 175 million tons in 2000. As industry rebounded, emissions climbed to 250 million tons in 2006 – about where they are now.
The difference between the 1990 figure of 324 million tons a year and today's 250 million tons is 74 million tons a year. That's what Kazakhstan wants to sell.
Although Kazakhstan is well below its 1992 Kyoto Protocol quota, it's a big polluter on a barometer that connects pollution with economic output, according to a top environmentalist.
Saulet Sakenov, coordinator of the Climate Change Coordination Center in Astana, said the country's carbon dioxide-equivalent emissions per dollar of gross domestic product is almost 3.5 times more than the global average.
Dozens of nations adopted the Kyoto Protocol on December 11, 1997, in Kyoto, Japan. The treaty became effective February 16, 2005. One hundred eighty-seven countries had ratified it by November 2009.
All countries that signed the Protocol agreed to cut their greenhouse-gas emissions by 5.2 percent from their baseline levels.
Most industrialized countries have said they will continue to reduce emissions after 2012 despite the expiration of the treaty.
Kazakhstan, for example, has pledged to reduce emissions 15 percent below the 1992 level by 2020 and 25 percent by 2050.
No one knows if Kyoto Protocol countries that exceed their baseline pollution levels will buy emissions credits once the treaty lapses. They would have no legal obligation to do so.
And the low prices the credits are fetching on the Chicago Climate Exchange suggest that many will not.
That's why Kazakhstan is intent on selling the credits before the treaty lapses at the end of 2012. Even a few million dollars from the sales would be a gift that the government ordinarily wouldn't get.
centralasianewswire.com: Central Asia increases gas exports to China
China plans to significantly increase its Central Asia gas imports next year to a level that equals 20 percent of the country's gas output, according to calculations by the Reuters news agency.
The increase began Wednesday when the supply from the 1,242-mile pipeline running from Turkmenistan to the Chinese Xinjiang province was increased from roughly 2 billion cubic meters per year (bcm) to 9 bcm. The increase is meant to provide enough fuel for China's winter energy needs, the Reuters reported on Friday.
The increase is in line with an agreement between Turkmenistan, Uzbekistan, Kazakhstan and China for monthly gas deliveries that will meet China's gas needs for the 2010 winter and the following year.
The line had been pumping roughly 2 bcm per year since it became operation in 2009. Wednesday's increase was facilitated by the launch of the line's first 30-megawatt gas compressor, Chinese financial wire CapitalVue reported on Thursday. The line's capacity is expected to increase further to 15 bcm annually by the end of this year.
The addition of eight more gas compressors along the line in 2011 is expected to boost that amount to 30 bcm per year by the end of 2011.
today.az: AGRI project's feasibility study to be available next year
The feasibility study of AGRI energy project (Azerbaijan-Georgia-Romania Interconnector) will be adopted within one year, according to Azeri energy minister Natig Aliyev. A company set up in accordance with the memorandum of understanding recently signed by Azerbaijan, Georgia and Romania will be responsible for searching for sources of funding.
Azerbaijan, Georgia, and Romania have launched a liquefied natural gas (LNG) project, designated as the Azerbaijan-Georgia-Romania Interconnector (AGRI). The three governments regard their project as an element in the EU-planned Southern Corridor for Caspian gas to Europe.
AGRI envisages transporting Azerbaijani gas by pipeline to Georgia's Black Sea port Kulevi, liquefying it there, shipping the liquefied product by tankers to Romania's coast, and delivering the re-gasified product into Romania`s pipeline system and onward to EU territory.
jamestown.org: Black Sea LNG Project: A Spoke in Nabucco's Wheels?
By: Vladimir Socor
On September 14 in Baku, the heads of state endorsed the Azerbaijan-Georgia-Romania Interconnector (AGRI), a project to import natural gas from Azerbaijan to Romania and onward to Hungary. The project involves the liquefaction of gas for shipment by tankers across the Black Sea from Georgia to Romania (EDM, September 15).
AGRI is one among the multiple options for gas export from Azerbaijan. The signing event with the three presidents in Baku provided the latest illustration of a scramble among many potential customers for Azerbaijani gas. While production in Azerbaijan is rising, the demand seems to rise even faster. Existing pipelines can accommodate growing export volumes from fields currently in operation, pending Phase Two of production at Shah Deniz by 2016.
At that point, the EU-backed Nabucco project will need at least 8 billion cubic meters (bcm), possibly 10 bcm per year for the first stage of this pipeline. That volume must be committed to Nabucco ahead of time, so as to allow the pipeline's construction to start by 2012 based on that commitment. Inevitably, the proposed AGRI would compete against Nabucco over access to finite volumes of Azerbaijani gas. The AGRI announcement can inadvertently undermine confidence in the availability of the requisite volume of Azerbaijani gas for Nabucco.
Azerbaijan finds itself in the enviable position of evaluating a full range of customer countries and export routes for its gas. During many years of discussions on Nabucco, the Azerbaijani government staunchly supported this project, without seeking alternative options. Baku followed a strategic approach to Nabucco on two levels: that of national development and that of connecting Azerbaijan directly with Europe. On both counts, Baku regarded the Nabucco project as vital to Azerbaijan, and probably still does.
However, governments and companies purportedly more mature than Azerbaijan, often departed from a strategic approach to Nabucco, seeking instead short-term or narrowly opportunistic advantages (e.g. on Turkish transit, Austrian OMV-Gazprom understandings).During this time, the European Union discussed funding for Nabucco inconclusively for years. Unsurprisingly, Azerbaijan's government began looking at the full range of alternative options and will continue doing so until Nabucco (still the preferred option in Baku) comes closer to materializing.
Azerbaijani government officials and State Oil Company executives listed the full range of gas export options during the international oil and gas conference in Baku on September 15-16, just after the AGRI signing. They mentioned this option as one among multiple alternatives (Day.az, Trend Capital, September 15-17).
Nabucco's outlook has brightened with the September 9 announcement by three international lending institutions that up to 4 billion Euro can be made available to the Nabucco project in 2011. The EU Commission in Brussels helped organize this initiative, enhancing confidence in the project.  The AGRI announcement, which followed within days, does not seem to contribute to such confidence. Instead, it may rekindle debates about the availability of Azerbaijani gas in sufficient volume for Nabucco's first stage.
European Energy Commissioner, Guenther Oettinger and other EU officials declined to attend the AGRI signing event. Instead, the EU's representation in Baku made a statement that the EU-backed Southern Corridor—with Nabucco as its mainstay— is "the optimal project" for transportation of Azerbaijani gas to Europe (News.az, September 15).
For their part, Russian experts anticipate that the Russian government would do nothing to oppose AGRI. Although intended to compete against Gazprom's gas in markets downstream, AGRI is seen as competing against Nabucco for gas resources upstream, which is the decisive consideration from Moscow's standpoint (Kommersant, September 15).
Romanian President Traian Basescu declared at the signing event that AGRI is "more cost-effective" than Nabucco, South Stream, or any project for Caspian gas transportation to Europe (Agerpres, Mediafax, September 14). However, a feasibility study to determine AGRI's cost effectiveness is not yet in sight. With cost estimates varying widely from 1.5 billion Euro to 5 billion Euro, and gas volumes projected at anywhere from 2 bcm to 8 bcm, assessing AGRI's cost effectiveness seems premature, and touting it over Nabucco may be interpreted as reflecting a preference.
Hungary is a potential market for AGRI gas. In fact, Prime Minister Viktor Orban participated in the launching event in Baku. On the following day, however, a Hungarian government statement clarified that Nabucco remains Hungary's "number one priority" (MTI, September 15).
Turkmenistan, along with Azerbaijan, holds the key to Nabucco's second stage and the Southern Corridor generally. On September 17 while in Turkey, Turkmen President Gurbanguly Berdimuhammedov announced that he has "no doubt" in the implementation of the Nabucco project. He also declared explicitly for the first time that the East-West pipeline project across Turkmenistan, running from the country's east to the Caspian shore, is "directly linked" with the Nabucco project (Trend Capital, September 17). This announcement, though unsurprising, has landmark significance.
Turkmenistan launched the East-West pipeline project earlier this year with a view to carrying 30 bcm of gas annually from 2015 onward, potentially available for cross-Caspian transportation to Azerbaijan and the Southern Corridor.  Completion of this pipeline may enable AGRI and other transportation projects to materialize, but only after Nabucco is supplied to capacity.
jamestown.org: Russo-Norwegian Treaty Paves Way for Joint Energy Projects in the Arctic
On September 15 in Murmansk, the Russian and Norwegian foreign affairs ministers, Sergei Lavrov and Jonas Gahr Store, signed a bilateral treaty on delimitation of maritime jurisdictions and cooperation in the Barents Sea and the Arctic Ocean. Russian President Dmitry Medvedev and Prime Minister Jens Stoltenberg witnessed the signing (www.regjeringen.no with maps attached, September 15).
The treaty puts an end to disputes over seabed and maritime borders between Russia and Norway, opening up a wide area for joint development of oil and gas deposits. The Norwegian government also feels that the treaty safeguards Norway's fishing rights. Both sides intend to rush the treaty's ratification by the two parliaments during the remainder of 2010 (Barents Observer, September 15).
The signing caps almost 40 years of intermittent negotiations over the delimitation of maritime borders and jurisdictions between Russia and Norway. By the same token, the treaty (pending ratification) ends the moratorium that has been in place since 1982 on development of mineral reserves in those disputed areas. The breakthrough in the negotiations occurred during Medvedev's April 2010 visit to Norway. At that point, both sides agreed on the delimitation lines, as well as the principle of joint development of overlapping hydrocarbon fields. Known as "unitization," this principle forms the treaty's main raison d'être.
The treaty creates a legal basis for Russo-Norwegian joint development of vast oil and gas resources, believed to lie in hitherto disputed areas of the Barents Sea and Arctic Ocean. This promises to boost Russia's positions and leverage as an energy exporter, thanks to the expected influx of Norway's world-leading technology and managerial experience into Russian or jointly operated Arctic offshore fields. Reciprocally, Russo-Norwegian projects and mineral reserves in the newly opened territories should maintain Norway's standing as a major oil and gas exporter in the medium term and beyond, even as Norway's proven reserves are declining outside the areas opened by this treaty.
Further under the treaty, "unitization" can apply to hydrocarbon fields that are shown to extend from the delimited area to the continental shelf of a signatory party. Moscow may then construe Norway's participation in such projects as acceptance of Russia's claim to the Lomonosov Ridge on the seabed. This could in turn strengthen Russia's case to extend its maritime jurisdiction far out into the Arctic Ocean, mainly at Canada's expense. Russian experts and Minister Lavrov alluded to this possibility when Canada's Foreign Affairs Minister, Lawrence Cannon, held talks in Moscow on border disputes in the Arctic, just one day after the treaty signing in Murmansk (Russia Profile, September 15; Russian MFA press releases, September 16).
Russo-Norwegian agreements on exploration and development of offshore fields are expected to follow after the treaty's ratification. With this, Norway and its companies are securing priority access to Arctic projects by agreement with Russia, ahead of other European or American companies.
The treaty stipulates that all mineral deposits that straddle the newly agreed lines can only be explored and developed jointly by Russia and Norway. Each one of these deposits is to be regarded as an indivisible whole.  Medvedev obliquely explained Russia's interest in this arrangement, at the signing event in Murmansk: "We actually want our Norwegian friends to apply all of their best technologies, all of their best designs, to promote the modernization of our oil and gas sector" (Interfax, September 15).
Medvedev expressed "serious preoccupation with an escalation of NATO's presence" in the Arctic, including this "zone of cooperation" between Russia and Norway. Stoltenberg replied that Norway's membership in NATO, and the Alliance's presence in the High North, encourage such cooperation and are compatible with the development of bilateral Russo-Norwegian relations.
Russia's Natural Resources Minister Yurii Trutnev assessed the treaty's implications in a separate press conference during the Murmansk signing event. He characterized Norway's Statoil as "our pre-determined partner ["partnyor po opredeleniyu"] for oil and gas development in the Arctic offshore. Once such bilateral agreements are made, "other" [non-Norwegian] companies might later negotiate their participation. According to Trutnev, offshore Arctic projects will require at least 12 to 15 years "as an optimistic forecast" for the exploration and development phases, before reaching commercial production (Interfax, September 15).
Citing previous experience with Russian Arctic projects, such as Shtokman and Prirazlomnoye, Trutnev lamented the "long drawn-out," ultimately unsuccessful development efforts. (Prirazlomnoye never materialized and Shtokman failed outright while in Russian hands). Given this track record, Trutnev argues for involving Norwegian and other Western companies in Russia's Arctic offshore.
The Ministry of Natural Resources proposes changing Russia's legislation, so as to incentivize foreign companies to join projects in the Russian Arctic.  At present, only Gazprom and Rosneft may engage in exploration and development of strategic projects. The Arctic offshore deposits are all categorized as strategic.  This ministry has submitted draft legislation for the consideration of the Russian government, with a view to "de-monopolizing" the offshore exploration and production. According to Trutnev, his ministry is the only agency in the Russian government thus far to support such changes (Interfax, September 15).
The treaty and the resulting relationship looks like a win-win solution on a bilateral basis. Boosting Russia's status as an energy superpower, it also enables Norway to remain a major player despite the feared decline in its proven offshore reserves. The basic trade-off involves Norwegian know-how in return for access to resources via joint projects with Russia.
In the broader perspective, such an arrangement corresponds with Russia's strategy to create joint production complexes, cross-investments, and interdependencies with key business sectors in European countries, on a bilateral basis. The trend is incipient and the strategy is geared for the long term, seeking to draw European countries into an economic and security space with Russia as the center of gravity.