Novinite: Gazprom CEO: Bulgaria, Russia Progress on South Stream Project
Bulgaria and Russia have reached a serious progress in the negotiations for theSouth Stream gas pipeline project, Russia's Gazprom CEO, Alexei Miller, said after his meeting with Bulgaria's PM Boyko Borisov.
In Miller's words, a joint company will be created in November. It will be an operator of the Bulgarian part of the pipe.
Miller also said that the technical-economical job for the building of the pipe inBulgaria will be submitted by the end of next week.
The Bulgarian Energy Holding, which is waiting to be restructured for a year now, will be part of the joint company between Bulgaria and Russia
The Bulgarian Economy Minister, Traicho Traikov, has announced that Miller and the Bulgarian government agreed to set up a 50/50 joint venture for the construction of the Bulgarian section of South Stream.
This was negotiated in the summer during the visit of the Executive Director ofGazprom Export, Alexander Medvedev. Miller did not reveal more details fro the development of the project.
The South Stream gas transit pipeline is supposed to be ready by 2015. Its construction is expected to cost between EUR 19 B and EUR 24 B. It will be transporting 63 billion cubic meters of natural gas annually, or 35% of Russia's total annual natural gas export to Europe.
The South Stream pipe will start near Novorosiysk on the Russian Black Sea coast, and will go to Bulgaria's Varna; the underwater section will be long 900 km.
In Bulgaria, the pipe is supposed to split in two – one pipeline going to Greece and Southern Italy, and another one going to Austria and Northern Italy through Serbia, Croatia and Slovenia.
The project was initiated by Gazprom and the Italian company Eni, and the French company EdF is also planned to join as a shareholder. It is seen as a competitor to the EU-sponsored project Nabucco seeking to bring non-Russian gas to Europe.
As early as April 2010, Russian Prime Minister Vladimir Putin announced that the French company EDF will also become a partner in the South Stream project. Back then he said that EDF asked for a 20% share, which, if granted, will probably leaveGazprom and Eni with 40% each.
At a recent meeting in St. Petersburg, Berlusconi and Putin welcomed the idea of having German companies join in as shareholders. There is no indication as to how the joining of RWE or some other German company would re-apportion the stakes.
Novinite: Lenta.ru: Gazprom Plays off Romania against Bulgaria
This week's signing of an agreement between Gazprom and Romania has considerably softened the stance of Bulgaria to Russian-sponsored South Streamgas pipeline project, writes Russian online edition Lenta.ru.
According to the article, this has lead to Bulgaria's taking up a more active position and signing important agreements with the Russian party Friday during the visit ofGazprom CEO Alexei Miller.
The material considers a possible Romanian route of the pipe as an alternative to the initially proposed route passing through Bulgaria, and writes that Miller's visit to Bucharest has significantly improved the company's standing vis-a-vis Bulgarian authorities, who have been somewhat elusive in their commitment to the project.
The article, wittily entitled "Bulgaria pulled into South Stream in Romania", quotes experts saying that "Russia has used Romania precisely to pressure Bulgaria."
This has been something that Bulgarian Minister of Economy and Energy has repeatedly denied, including in the wake of his Friday meeting with Miller. Saturday he stated that both Bulgaria and Romania can simultaneously profit from the project.
Lenta.ru writes that Gazprom signed in Romania an agreement for a "technical and economic appraisal" of the version of the South Stream pipe passing throughRomania, and that within the next week a similar document has to be signed with Bulgaria.
Saturday Minister Traikov stated that the Bulgarian counterpart to the RomanianGazprom agreement has been signed back in 2008 and that Bulgaria is actually in a much more advanced stage of negotiations.
The Lenta.ru article nevertheless adds that both Bulgaria and Romania can balance Russian pressure, for both countries are also commited to the rival Nabucco pipeline project.
According to Lenta.ru information, Bulgaria is also insisting on preferential prices for Russian gas deliveries in return for its participation in South Stream.
energia.gr: Gazprom, Bulgaria to Sign South Stream Feasibility Study Deal Next Week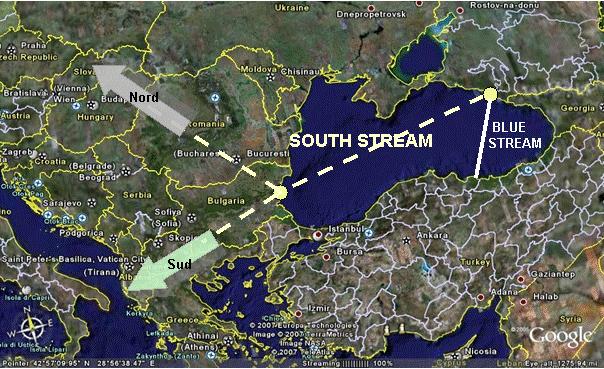 Russia's state-controlled gas export monopoly Gazprom will sign an agreement with Bulgaria on a feasibility study of the Bulgarian part of the South Stream pipeline, Bulgarian news agency BGNES quoted Gazprom CEO Alexei Miller as saying on Friday following talks with the Bulgarian government.
"We have negotiated further construction of the South Stream pipeline," the agency quoted Bulgarian Energy and Economy Minister Traicho Traikov as saying.
The parties have agreed to accelerate the establishment of a joint Russian-Bulgarian company, which will build the Bulgarian part of the pipeline. The company is expected to be established in November, according to BGNES.
According to Bulgarian media, the country planned to negotiate with Gazprom a price cut and sign a direct gas supply contract with it.
The South Stream, launched in 2007, is seen as a rival to the EU-backed Nabucco pipeline, which is supposed to transport Caspian natural gas to Austria. Nabucco also enjoys EU support as a strategic contribution to the Southern Gas Corridor and Europe's energy security to ease Europe's dependence on Russian gas.
Some experts expressed doubts about the South Stream's feasibility due to its higher costs compared with Nabucco and conflicts among the participants. The project turned out to be highly complex, as the pipeline will be built and operated by several project companies specially created for this purpose.
energia.gr: Gazprom Plans To Increase Dividend To 35% Of Net Profit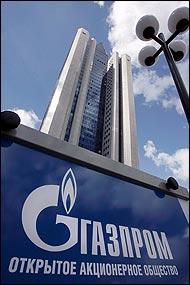 Russian natural gas monopoly OAO Gazprom (GAZP.RS) said Thursday its management has approved a new dividend policy, which sees the limit of dividend payments increase to 35% of the company's net profit from 30% previously.
The new dividend policy, which is yet to be approved by Gazprom's board, sets dividend payments of at least 17.5% of the company's net profit.
"Shareholders' interests are at the center of all decisions of the company", Gazprom's Chief Executive Alexei Miller said.
energia.gr: Gazprom Warns EU it Could Turn to China
Gazprom warned the European Union yesterday (14 October) that proceeding with reforms of the bloc's gas industry would herald the end of stable supplies, as the Russian energy giant would send more gas to Asia.
Gazprom's export chief, Alexander Medvedev, said that Europe's gas-sector initiatives would build "a sort of Great Wall of China" that would cut off his company, which supplies a quarter of the EU's gas needs, from gas transmission infrastructure.
EU legislation requires pipelines to be open to all companies, which threatens Gazprom's position in countries such as Poland, where it is a dominant supplier via its Yamal pipeline.
"Having no opportunity to get reasonable income while the gas pipeline is operating or take part in its operation, the suppliers will not wish to make such significant investments. They will start searching for more attractive markets," said Medvedev.
The EU's gas reform has figured at the centre of Russia's inability to strike a gas-supply deal with Poland, whose current deal runs out on 20 October, and whose supplies from its main Yamal pipeline fall short of annual gas needs.
Last October Warsaw and Moscow, as well as Gazprom and Polish gas monopoly PGNiG, clinched a deal prolonging the Yamal contract to 2037 and increasing supplies by some 2.5 billion cubic metres (bcm) annually to 10 bcm.
But the European Union blocked the deal, saying it violated the 27-nation bloc's energy policy and forcing Warsaw into last-minute renegotiations.
Poland imports from Russia about two-thirds of the 14 bcm of natural gas it uses annually.
The European Union is trying to pull together the fragmented energy policies of its 27 member states into a single, unified strategy, which aims to reduce the risk of sudden energy shortages and open energy markets to more competition.
Gazprom says this new gas market model creates supply-side risks because it favours competition between producers bound to short-term supply contracts over traditional long-term supply "take-or-pay" contracts, which Russia usually insists on.
"Without long-term price contracts, the volume of gas coming to market starts depending on the price appeal. The gas will be available when the price is high. If the price is low, the volumes may outflow to more attractive markets," said Medvedev.
"The reliability of European gas supply will be determined by the competition with other global gas markets, primarily with Asian ones," he said.
energia.gr: Russia To Build Venezuela's First Nuclear Plant: Accord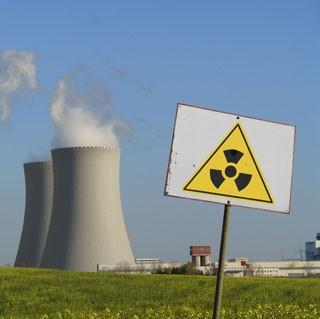 Russia and Venezuela signed on Friday an agreement during a visit by President Hugo Chavez to Moscow for Russia to build and operate Venezuela 's first nuclear power plant, television pictures showed.
The agreement was signed by the head ofRussia 's atomic energy agency Sergei Kiriyenko at a ceremony in the Kremlin with Chavez and President Dmitry Medvedev.
Further details were not given about the timing or cost of the construction of the station but the accord builds on a plan agreed by Prime Minister Vladimir Putin with Chavez during a visit to Caracas in April this year.
"Why should Venezuela not have a nuclear power station? This gives an independence, including in times when there is a fall in the price of oil," Medvedev said at a news conference with the leader of the fellow top oil producer.