Bursa: Va fi dublată capacitatea oleoductului dintre Kazahstan şi Rusia
Acţionarii Caspian Pipeline Consortium (CPC) au anunţat, ieri, că vor investi 5,4 miliarde de dolari până în 2014 pentru a dubla capacitatea de transport a conductei petroliere care face legătura între câmpurile petrolifere din Kazahstan şi portul rus la Marea Neagră, Novorossiisk, transmite agenţia Reuters, citată de Agerpres.
CPC are de gând să majoreze capacitatea acestei conducte cu o lungime de 1.580 de kilometri până la 67 milioane tone pe an în 2014, în condiţiile în care anul trecut prin această conductă a fost transportată o cantitate de 34,57 milioane tone de ţiţei. Lucrările de construcţie vor începe în primăvara lui 2011. Proiectul va fi implementat în trei faze, urmând să aibă loc o creştere progresivă a capacităţii din 2012 şi până în 2015.
Statul rus controlează 31% din CPC, dintre care 24% din acţiuni sunt gestionează de societatea de stat care gestionea-ză sistemul de oleoducte din Rusia (Transneft) iar Kazahstanul deţine un pachet de 20,75%, via compania petrolieră KazMunaiGas, proprietarul Rompetrol. Restul acţiunilor sunt distribuite între mai multe companii private printre care se numără în special compania americană Chevron (15%), alături de Lukoil, ExxonMobil, Eni SpA şi Royal Dutch Shell PLC.
Graţie acestei extinderi, pieţele europene vor beneficia de livrări mai mari de petrol provenit din Asia Centrală şi Marea Caspică. În plus, extinderea CPC este un pas critic pentru a permite expansiunea Tengiz, unul din cele mai mari câmpuri petrolifere din lume, cu rezerve estimate la 6 până la 9 miliarde de barili de ţiţei.
RIA Novosti: Economy ministry raises 2010-2013 oil price forecast
Russia's Economic Development Ministry has raised its 2011 oil price forecast by $6 to $81, by $5 to $83 for 2012 and by $5 to $84 for 2013, Deputy Economic Development Minister Andrei Klepach said on Wednesday.
Klepach also predicted that the country's gross domestic product would expand 3.8% in 2010, while industrial growth would stand at 7.6%.
The real effective ruble rate against currencies of Russia's major trade partners will increase 8.7% in 2010 adjusted for inflation, down from an earlier forecast of a 10.7% rise.
Inflation will peak at 8.3-8.5%. The Statistics Service said earlier on Wednesday that inflation had increased to 8.1% as of December 13.
RIA Novosti: Gazprom Neft considers buying Poland's Lotos
Russia's Gazprom Neft, the oil arm of gas giant Gazprom, is considering buying Poland's Lotos oil processing company, Gazprom Neft head Alexander Dyukov said on Wednesday.
Gazprom Neft has not yet made an offer to participate in the purchase nor received any proposals from Russia's Rosneft for a joint buy, he said.
"We are interested in this asset. We are evaluating it to participate in the sale. But we have not received any official offers from Rosneft and have not made such offers ourselves," he said.
Media reports have claimed Gazprom Neft and Rosneft could buy Lotos jointly.
energia.gr: Russian Deputy PM: Russian Cos May Take 25% Of Samsun-Ceyhan Pipe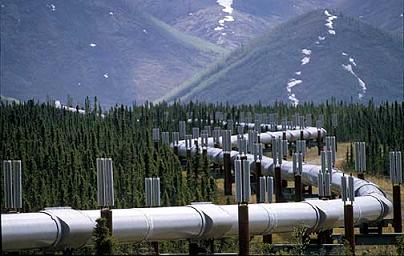 Russia 's Deputy Prime Minister Igor Sechin and Turkey 's Energy Minister Taner Yildiz announced a deepening of energy sector collaboration Wednesday, underlining the rapidly expanding economic and political ties betweenAnkara and Moscow .
Speaking after a meeting in Istanbul , Sechin and Yildiz said Russian companies could take a 25% stake in the Samsun-Ceyhan oil pipeline, which is slated to carry 60 million-70 million metric tons of crude oil a year through centralTurkey as an alternative to energy supplies shipped through the Bosporus .
They also said Russia is mulling constructing a second nuclear power station in addition to an existing, $20 billion project $20 billion in the Mediterranean town of Mersin .
Russia is one of Turkey 's top trading partners and its main gas supplier, accounting for about 60% of the country's gas imports.
Kazakhstan's KazMunaiGaz Exploration & Production is set to boost its spending next year by 15% to $661 million.
The company said it plans to drill more wells next year – 239 as opposed to this year's 213 – and will boost its exploration spend.
KazMunaiGaz EP added it expects to see output increase next year, pegging production at 183,000 barrels per day from its core units, Embamunaigaz and Uzenmunaigaz.
This year, the two units are expected to pump a total of 177,000 bpd.
jamestown.org: TAPI: The Audacity of Pipeline Hope
On December 11 in Ashgabat, the top officials of four participant countries signed agreements on a Turkmenistan-Afghanistan-Pakistan-India (TAPI) gas pipeline project, favored on and off (currently on again) by the US government. Presidents Gurbanguly Berdimuhamedov of Turkmenistan, Afghanistan's Hamid Karzai, and Pakistan's Asif Ali Zardari, along with India's Petroleum Minister,  Murli Deora, signed an inter-governmental agreement (IGA) on the project; while the ministerial-level officials of the four countries  signed a  gas pipeline framework agreement (GPFA). The IGA is said to include a legal framework as well as issues of physical security for the project, while the GPFA covers largely technical issues.
Originating in south-eastern Turkmenistan, the pipeline is envisaged to run through parts of Afghanistan, including Herat and Kandahar; to continue into Pakistan via  Quetta and Multan, and to terminate at Fazilka in India's Punjab, with a total length of approximately 1,700 kilometers (km), including 730 km in Afghanistan. Construction is supposed to be completed by 2013-2014, apparently on the assumption that it would start in 2011.
The line is planned to carry 33 billion cubic meters (bcm) of Turkmen gas annually, from which Pakistan and India would purchase 42 percent each. Afghanistan would buy (and/or receive in lieu of transit fees) 16 percent of that total volume.
TAPI construction cost estimates range from $3.3 billion to $7.5 billion and over –a spread testifying to the absence of up-to-date feasibility studies. Pricing of gas and other commercial issues are yet to be negotiated.
The Asian Development Bank (ADB) has endorsed the proposed pipeline since and remains its sole backer, at least in principle. Attending the signing event, ADB President, Haruhiko Kuroda, reiterated his support for the project, but stopped short of specifics. Kuroda cautioned that the participant countries must guarantee the security of the pipeline and quality of the construction work.
That cautionary note refers to the war and turmoil in Afghanistan and some nearby areas of Pakistan. At the signing event, President Karzai promised that his country would strive to guarantee the security of construction and operation of the pipeline; while President Zardari expected the project to bring economic development and, thus, help "combat extremism" in Afghanistan and Pakistan. Afghanistan's Minister of Mines, Wahidullah Shahrani, said that "local communities" along the pipeline route would be paid to guard it (apparently a reference to local warlords) (Interfax, Neytralny Turkmenistan, Turkmenistan.ru, Business Recorder [Pakistan], Press Trust of India, December 11-13).
The project's history has been an agitated one. Initiated in 1995 by Turkmenistan and Pakistan, with an international consortium led by the US company Unocal, the project moved forward with the cooperation of Afghan Taliban authorities. Hamid Karzai and Zalmay Khalilzad were promoting the project at that stage, long before becoming president of Afghanistan and US ambassador to that country, respectively. In 1998 the Taliban authorities selected the Unocal-led consortium, CentGas, over rival international companies to implement the Turkmenistan-Afghanistan-Pakistan pipeline project. Gazprom, initially holding a 10 percent stake in it, withdrew from Centgas, thus removing a possible source of obstruction. However, Unocal itself withdrew in late 1998 (one of the factors being political pressure from vocal feminist groups over the Taliban's treatment of women), then folded into another company. The collapse of US-Taliban contacts prior to 2001 froze the project entirely.
The US helped reactivate the Turkmenistan-Afghanistan-Pakistan project in 2002, as a nation-building tool following the US military intervention in Afghanistan. The project was supposed to give Afghanistan's warring tribes a common interest in state consolidation, as well as a unique source of currency revenue and infrastructure development. These assumptions were not borne out, however. In 2005, the British consultancy Penspen (one of worldwide leaders in this field) submitted the "final version" of a feasibility study, financed by the ADB. Meanwhile, India negotiated its entry into the project, which thus became TAPI. In 2008, India signed agreements of intent with Afghanistan and Pakistan on transportation of Turkmen gas.
The Penspen study apparently remains the basis for the TAPI agreements signed on December 11, 2010 in Ashgabat. Under that study, the gas field Dauletabad was envisaged as the main supply source in Turkmenistan for this project. At present, the participants envision Turkmenistan's supergiant, yet to be developed Yolotan-South Osman fields as a likely major source for TAPI.
The TAPI project meets a set of US political objectives in the region. Hopes and calculations attached to it include: nation-building and development in Afghanistan; a common stake for Pakistan and India in a joint project, potentially encouraging a détente between these two countries; a channel for Indian influence in Afghanistan; and nullifying plans for an Iran-Pakistan-India (IPI) gas pipeline, which has been under discussion for some years between these three governments. These political objectives of TAPI seem to have precipitated the signing of the agreements, despite the forbidding circumstances on the ground in Afghanistan.