money.ro: ANRE: Consumul de gaze al României a crescut în prima parte a anului cu 12%, la 79,91 milioane MWh
Consumul de gaze naturale al României a crescut în prima parte a anului cu aproape 12%, la 79,91 milioane MWh, faţă de cantitatea de gaze consumată în primele şase luni ale anului trecut, de 71,46 milioane MWh, potrivit datelor transmise de ANRE, la solicitarea Agenţiei NewsIn.
"Acest lucru considerăm că se datorează în primul rând creşterii consumului consumatorilor întreruptibili, deoarece, conform articolului unic, alin (3) din Legea nr. 332/11.11.2009 pentru aprobarea Ordonanţei de Urgenţă a Guvernului nr. 54/2009 privind stabilirea unor măsuri temporare în domeniul gazelor naturale, în perioada iunie 2009-octombrie 2010, pentru consumatorii eligibili care optează pentru statutul de consumator întreruptibil, furnizarea gazelor naturale se face doar din producţia internă", au declarat pentru NewsIn reprezentanţii ANRE.
Totodată, ponderea gazelor importate a fost în primele şase luni din acest an de 17,8%, restul fiind producţia internă de gaze, potrivit datelor Autorităţii Naţionale de Reglementare în domeiul Energiei (ANRE).
De asemenea, preţul mediu al gazelor importate a scăzut în prima parte a anului cu 19,3%, până la 347 dolari/mia de metri cubi, faţă de 430 dolari/mia de metri cubi în primele şase luni din 2009.
Cei doi mari producători de gaze din România sunt Petrom (deţinut de Grupul OMV din Austria) şi Romgaz (deţinut de statul român, prin Ministerul Economiei, Comerţului şi Mediului de Afaceri). Romgaz şi Petrom au acoperit anul trecut 97,5% din totalul producţiei interne de gaze, restul de 2,5% fiind acoperit de micii producători de gaze: Amromco, Wintershall Mediaş, Lotus Petrol şi Aurelian Oil&Gas. mai mult
Bursa: Deprecierea leului a trecut "Transelectrica" pe pierdere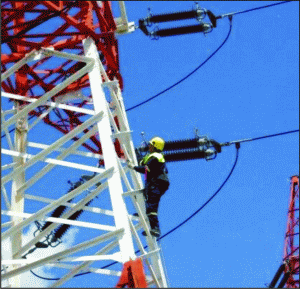 "Transelectrica" a finalizat primul semestru cu o pierdere de 58,1 milioane lei, după ce raportase un profit net de 8,9 milioane lei, în perioada similară din 2009, în condiţiile unor afaceri similare (1,2 miliarde lei).
"Pierderile au fost cauzate de deprecierea monedei naţionale în raport cu euro, pe fondul aplicării prevederilor noilor reglementări contabile", ne-a declarat Răzvan Purdilă, manager afaceri corporative în cadrul "Transelectrica", explicând: "Astfel, în primul semestru, la finele fiecărei luni, creanţele şi datoriile în valută ale companiei, inclusiv împrumuturile pe termen lung pentru investiţii, s-au reevaluat la cursul de schimb al pieţei valutare comunicat de Banca Centrală, în ultima zi bancară a lunii. În aceste condiţii, s-au înregistrat diferenţe de curs nefavorabile. În primul semestru al anului trecut, reglementările contabile nu au prevăzut reevaluarea creanţelor şi datoriilor în valută aflate în sold".
Domnia sa ne-a explicat că, practic, pierderea raportată de "Transelectrica" este "pe hârtie", compania înregistrând un profit operaţional EBITDA de 146,9 milioane lei şi un profit operaţional EBIT de 17 milioane lei. Veniturile din exploatare au fost de 1,23 miliarde lei şi cheltuielile din exploatare – de 1,09 miliarde lei. Oficialul "Transelectrica" ne-a menţionat: "EBITDA şi EBIT arată că activitatea companiei este profitabilă, fiind ceva mai mici decât ne planificaserăm pentru primul semestru, pentru că am avut o scădere masivă a exporturilor de energie. mai mult
money.ro: Transgaz a avut în primul semestru un profit net de 265,43 milioane lei, în creştere cu 56%
Transportatorul naţional de gaze Transgaz (TGN) a avut în primul semestru din acest an un profit net de 265,43 milioane lei, în creştere cu 56% faţă de profitul net realizat în primul semestru din 2009, de 170,11 mil. lei, potrivit raportului financiar publicat vineri pe Bursa de Valori Bucureşti.
De asemenea, veniturile totale ale Transgaz au crescut cu 15%, la 728,72 milioane lei, faţă de veniturile totale ale companiei din primele şase luni din anul trecut, de 629,31 milioane lei. Cheltuielile totale din prima parte a acestui an au scăzut cu 3%, la 413,91 milioane lei, faţă de cele din perioada similară a anului trecut, de 427,16 milioane lei.
Transportatorul naţional de gaze Transgaz este deţinut de statul român, Ministerul Economiei, Comerţului şi Mediului de Afaceri având 73,5% din capitalul social, Fondul Proprietatea aproximativ 15%, iar restul de 11,5% reprezintă acţiunile libere (free-float), care se tranzacţionează la BVB. Compania Transgaz este listată la categoria I a Bursei de Valori Bucureşti, cu simbolul TGN.
Compania a avut anul trecut un profit net de 298,63 milioane lei şi o cifră de afaceri netă de 1,187 miliarde lei.
ziare.com: Zacamant de 1,8 miliarde de barili de petrol, descoperit in Afganistan
Autoritatile afgane au descoperit un mare zacamant petrolifer in nordul Afganistanului care ar putea contine rezerve de 1,8 miliarde de barili de titei.

Zacamantul se afla amplasat undeva intre orasele din nordul tarii Mazar-i-Sharif si Shiberghan, a precizat un ministru afgan, care a adaugat ca timp de sase luni autoritatile locale au supravegheat explorarea zonei alaturi de geologi americani, informeaza duminica agentia EFE, care citeaza o sursa locala.
La 14 iunie, Afganistanul anuntase ca va incepe exploatarea in decurs de sase luni a unui grup de mine de diferite metale "in valoare de mai multe miliarde de dolari", in urma descoperirii a numeroase zacaminte.
Potrivit ziarului New York Times zacamintele includeau rezerve neexploatate de aur, litiu si alte minereuri.
inforusia.ro: OPEC prevede o crestere a cererii pentru petrol rusesc in perioada 2010-2011
Organizatia Tarilor Exportatoare de Petrol (OPEC) estimeaza o crestere a volumului de petrol rusesc, cerut pe piata interna si pentru export. In acest an, cererea va creste, potrivit OPEC, pana 10,07 milioane barili pe zi, iar in 2011 pana la 10,06 milioane barili pe zi, se mentioneaza in raportul din luna august al organizatiei, citat de RIA Novosti.
Expertii OPEC explica acest fenomen prin cresterea record a productie de titei din Rusia. "In curand se va da startul exploatarilor de la Odoptu (Sakhalin), iar acest lucru va contribui, de asemenea, la cresterea productiei", se specifica in raportul OPEC.
Conform previziunilor OPEC, productia de petrol in Rusia, in primul trimestru al anului 2011 se va ridica la 10,05 milioane barili pe zi, in al doilea trimestru la 10,04 milioane barili pe zi, iar in trimestrul al treilea si al patrulea – la 10.05, respective 10,1 milioane barili pe zi.
"Dupa o redresare economica puternica a Rusiei, in prima jumatate a anului 2010, acum exista semne de incetinire a cresterii economice. Este inca prea devreme sa evaluam impactul complet al factorilor de mediu, cum ar fi valurile de caldura si incendiile asupra economiei Rusiei", mai arata raportul OPEC.
RIA Novosti: Turkmenistan president orders acceleration of Caspian shelf development
Kurbanguly Berdymukhamedov, president of Turkmenistan, Central Asia's top gas exporter, has ordered his nation's fuel and energy sector managers to speed up development of oil and gas fields on the Caspian Sea shelf, local media said on Friday.
Work on an environmental study of projects in the Turkmenistan sector of the Caspian Sea shelf implemented by Russia's Itera and Germany's RWE Dea AG at blocks No.21 and No.23 respectively, is of top priority, Berdymukhamedov said.
Berdymukhamedov has ordered preparations for an additional agreement to the production-sharing contract with Italy's ENI on the Nebitdag agreement area.
He also ordered fuel and energy managers to select a winning bid for development of blocks No.9 and No.20. Chevron, Mubadala and ConocoPhillips are among the contenders.
Turkmenistan's Caspian Sea sector is divided into 32 blocks. Companies which have signed a production-sharing contract with the Turkmenistan government usually get a license for exploratory work at one of the blocks for six years. If the company discovers hydrocarbons, it receives a commercial production license for 25 years. Other details about commercial terms have not been disclosed.
Novinite: Romania, Azerbaijan, Georgia Set for Natural Gas Summit
The presidents of Azerbaijan, Georgia, and Romania are going to meet in Baku in September as part of the three countries' joint natural gas supply project AGRI, whose realization also affects Bulgaria.
The three heads of state – Ilham Aliyev, Mikheil Saakashvili, and Traian Basescu – will come together in Baku on September 14, 2010, to discuss the progress of gas transportation project Azerbaijan-Georgia–Romania Interconnector (AGRI).
According to the Ministry of Industry & Energy of Azerbaijan, the purpose of the meeting is to give support to the project, reported the Azerbaijan Business Center. During the summit the three countries' leaders are expected to sign a so called "Baku Declaration," throwing their full weight behind AGRI.
The Baku Declaration will be drafted at an experts' meeting on September 6, and will be finalized on September 13 by the relevant ministers of Romania, Azerbaijan, and Georgia.
The high-profile nature of the Baku Summit will be reinforced by the expected attendance of European Commission President Jose Manuel Barroso and EU Commissioner for Energy Guenter Oettinger.
The Memorandum on Understanding between the governments of Azerbaijan, Georgiaand Romania on Cooperation for the supply and transit of liquefied natural gas (LNG) from Azerbaijan to Romania was signed in Bucharest on 13 April 2010.
Terminals for liquefied natural gas will be set up in Romania's Constanta and Georgia'sKulevi on the Black Sea within the framework of AGRI Project.
Natural gas from Azerbaijan will be transported to the Black Sea coast for compression at special terminals, and will then be shipped by tankers to the Constanta port terminal. From there, it will be consumed in Romania or transited to other European countries.
The Azerbaijan Business Center reports that two pipelines from Constanta – one to Bulgaria, and another one to Hungary – are expected to be built in order to provide for the further transit of the natural gas delivered to Romania.
The launch of the AGRI project has demonstrated how the Bulgarian government is lagging behind Romania, as Bulgaria has also been involved in talks with Azerbaijan and Georgia for the transit of compressed or liquefied natural gas.
The Director of Bulgartransgaz, a subsidiary of the Bulgarian state company Bulgargaz, Ivan Drenchovski, has announced after a meeting of a Bulgarian-Azerbaijani government working group that Bulgaria is going to develop two gas supply routes from the energy-rich Caucasus nation to its territory – a land route via Turkey, and a Black Sea route similar to the AGRI project.
Romania, however, has already taken the lead in the latter, and it is unclear whether Bulgaria might still go ahead with deal with Georgia and Azerbaijan for liquefied natural gas terminals in the Black Sea if the AGRI project becomes operational and can supply it with Azerbaijani gas via Romania.
Novinite: Turkmenistan Offers Oil Drilling to US, Musters Chinese Money
Gas-rich former Soviet republic of Turkmenistan extended offers for drilling to major American gas and oil companies, according to an announcement by the Turkmen National Television.
The Central Asian state is also waiting to receive a USD 4.1 B loan from China to finance development of the South Yolotan (Yoloten) gas field, which is said to be one of the richest in the world, with an estimated capacity of 16 trillion cubic meters.
The US companies named were Shevron, Conoco-Phillips and TX Oil, together with Mubadala Oil and Gas from the United Emirates. The national tv announcement said those companies were "preferred participants" for the tender for two sites in the Caspian Sea.
Turkmenistan has a long-standing and quickly developing partnership with China, particularly in the energy sector, as China offers a huge market to Turkmenistan vast resources in natural gas.
On the other hand, up to now American companies have had a hard time getting intoTurkmenistan.
The Central Asian republic is a main supplier of natural gas to Russia, which then re-sells it to Europe, including Bulgaria. It is believed that a considerable portion of gas sold byRussian giant Gazprom is of Turkmen provenance. Recently Turkmenistan had a spate over what was called a technical problem on deliveries with the Russian party, which indicated strained relations according to some observers.
Turkmenistan is also a possible and much-desired energy source for the much-vaunted but little developed EU gas pipeline project Nabucco, to which Bulgaria is party. Both Bulgarian President Georgi Parvanov and energy minister Traicho Traikov have been making efforts to establish stable energy relations with the country.
The Central Asian republic claims to possess about 11 B tonnes of oil and 5.5 trillion cub mnatural gas in its Caspian Sea waters and has prepared 32 licensed sites for public tender.
news.az: Azerbaijan cuts oil products export
Azerbaijan reduced both the export and import of oil products in the first seven months of the year, compared to the equivalent period in 2009.
In January to July, Azerbaijan exported 1.3 million tonnes of oil products for $737.660 million, 17.03% less than in 2009, according to figures from the State Customs Committee.
In July, Azerbaijan exported 230,543 tonnes of oil products for $118.048 million, a significant increase on June's export of  168,940 tonnes for $95.5 million.
In 2009, Azerbaijan exported 3.095 million tonnes of oil products for $1.48bn (10.09% of the country's overall exports).
In January to July, SOCAR's Department of Marketing & Economic Operations exported 1.097 million tonnes (83.02%) of petroleum products, the firm Ilqar 97,926 tonnes (7.41%), the Azneftyag refinery 52,155 tonnes (3.95%), and Azerbaijani Airlines AZAL Oil joint-stock company 38,374 tonnes (2.9%).
Crude oil, rather than petroleum or other refined products, makes up the vast majority of Azerbaijan's exports. Azerbaijan exported 15.303 million tonnes of crude oil for $8.787bn in the first six months of 2010.
In January to July, Azerbaijan imported 23,630 tonnes of petroleum products for $33.264 million, less than half the imports in the same period last year (59,636 tonnes for $54.353m).
Oil products accounted for only 0.95% of overall imports in the first six months of the year, according to figures from the State Customs Committee.
Azerbaijan has not imported oil, gas or other gas hydrocarbons in 2010. The last year in which it imported oil and gas was 2007.
In January to July, Azerbaijan's total foreign trade was $15.516bn, including imports of $3.507bn and exports of $12.008bn.