Hotnews: Videanu, obligat sa amane pentru o data incerta infiintarea companiilor Electra si Hidroenergetica. Consiliul Concurentei a decis sa reia analiza privind concentrarile economice din sectorul energetic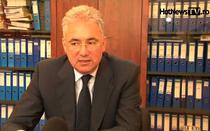 Procesul de infiintare a celor doua mari companii, Electra si Hidroenergetica, a ajuns intr-un punct mort. Consiliul Concurentei a decis sa amane emiterea deciziilor privind constituirea celor doi giganti energetici din cauza contestatiilor depuse la Registrul Comertului de catre sindicate si persoane fizice care sunt actionari la Fondul Proprietatea. Practic, Consiliul Concurentei a cerut Ministerului Economiei completarea formularelor de notificare, dupa care va fi reluata analiza. "Vom lua o decizie atunci cand vor fi eliminate toate obstacolele. Totul depinde de Ministerul Economiei si de cat de repede vor fi rezolvate problemele de la Registrul Comertului", a declarat pentru HotNews.ro, Bogdan Chiritoiu, presedintele Consiliului Concurentei. Din momentul in care este reluata, analiza poate sa dureze cateva luni.
Termenul initial anuntat de ministrul Economiei, Adriean Videanu, pentru infiintarea celor doua companii a fost 1 iulie. Acest termen a fost depasit din cauza unei investigatii declansate de Consiliul Concurentei la sfarsitul lunii aprilie. Fara avizul Consiliului nu poate avea loc niciun fel de concentrare economica. Analiza era asteptata sa se finalizeze la sfarsitul lunii august, insa sindicatele din sectorul energetic s-au opus infiintarii companiilor si astfel contestatiile depuse la Registrul Comertului au blocat investigatiile. Acum, Videanu este pus in situatia sa amane pentru o data incerta fuziunea societatilor din sectorul energetic. Pe langa faptul ca trebuie sa rezolve problemele de la Registrul Comertului, Ministerul Economiei trebuie sa vina cu noi notificari la Consiliul Concurentei. Acestea vor face obiectul unei noi analize din partea Consiliului Concurentei.
Consiliul Concurentei: Nu se poate aprecia momentul si contextul in care concentrarile economice vor fi implementate mai mult
ziare.com: Gigantii energetici pe care ii vrea Videanu nu ar avea avantaje competitive
Electra si Hidroenergetica, cei doi giganti energetici pe care autoritatile incearca sa ii creeze, nu au avantaje competitive in plan regional, potrivit Strategiei de reindustrializare a tarii realizata de ministerul Economiei.

Proiectul este sustinut, insa, chiar de catre Adriean Videanu, seful ministerului care critica ideea in Strategia de reindustrializare a tarii, scrie Jurnalul National. mai mult
Bursa: Băsescu merge, în septembrie, la Baku, pentru proiectul AGRI
Preşedintele Traian Băsescu se va întâlni, la Baku, pe 14 septembrie, cu omologii săi din Georgia şi Azerbaidjan, la un summit pe tema transportului de gaze pe traseul Azerbai-djan – Georgia – România (proiectul AGRI), la reuniune urmând să participe şi oficialităţi europene. Potrivit Mediafax, summit-ul va fi precedat de o întâlnire pregătitoare a grupurilor de lucru, pe 6 septembrie, şi o reuniune a miniştrilor de resort din cele trei ţări, care va avea loc pe 13 septembrie, de asemenea la Baku, a anunţat Ministerul Industriei şi Energiei din Azerbaidjan, citat de agenţia Trend.
La reuniunea din 14 septembrie, vor participa şi preşedintele Comisiei Europene, Jose Manuel Barroso, dar şi comisarul european pentru Energie, Günther Oettinger.
România, Azerbaidjan şi Georgia au încheiat, în luna mai, un acord la Tbilisi privind înfiinţarea unei companii mixte care va tranzita gaze azere către Europa, prin intermediul Georgiei. Proiectul prevede cons-trucţia unui terminal de lichefiere a gazelor pe litoralul Mării Negre şi transportul maritim al acestora în România, unde se va construi o unitate de regazeificare.
"Reforma 2010 trebuie continuata – stadiul actual, cu doua companii energetice nationale, nu poate fi considerat final din cauza lipsei de avantaje competitive ale celor doua companii pe plan regional si european – cu scopul de a crea una sau mai multe companii capabile sa concureze cu succes pe pietele regionale, pe cea europeana si chiar globala", se arata in studiul "Reindustrializarea Romaniei: politici si strategii".
money.ro: Europenii îşi împart cărţile în jocul gazoductului South Stream. România rămâne pe dinafară
Premierul bulgar, Boiko Borisov, şi preşedintele sârb, Boris Tadici, au decis pe unde va trece secţiunea terestră a conductei South Stream care le va traversa teritoriul, a declarat Borisov la postul de televiziune bTV, citat de RIA Novosti.
Conducta va pleca din Rusia şi va traversa Marea Neagră până la portul bulgar Burgas, unde va începe porţiunea terestră. Gazoductul va trece pe lângă Sofia, capitala Bulgariei.
În Serbia, conducta va ajunge în apropierea oraşului Dimitrovgrad, la 65 de kilometri de Sofia, apoi va continua până la Alexandropolis, pe costa Mării Egee, în Grecia. În total, conducta terestră va avea circa 300 de kilometri.
"Pentru Serbia , Dimitrovgrad este cea mai convenabilă rută. Pentru noi nu este foarte important acest lucru, pentru că gazoductul oricum va trece prin Sofia", a spus Borisov.
Gazprom şi Eni, dezvoltatorii proiectului South Stream, au semnat acorduri interguvernamentale cu Bulgaria, Serbia, Grecia, Ungaria, Slovenia, Croaţia şi Austria pentru realizarea părţii de pe uscat a conductei.
Adevarul: Arabii vor să preia o participaţie din proiectul conductei Nabucco
Compania de stat IPIC din Abu Dhabi, acţionar al grupului de petrol şi gaze OMV, analizează preluarea unei participaţii la proiectul Nabucco, potrivit unei publicaţii austriece, citate de Reuters.
IPIC (International Petroleum Investment Corporation) este interesată să devină al şaptelea acţionar al Nabucco, a relatat publicaţia Salzburger Nachrichten, care nu a menţionat sursa informaţiei.
Un purtător de cuvânt al OMV a refuzat să comenteze, dar a adăugat că Nabucco este, în principiu, deschis pentru noi acţionari.
Guvernul din Abu Dhabi deţine 20% din acţiunile OMV, în urma unor investiţii efectuate de emirat prin compania de stat IPIC.
Costul Nabucco este evaluat la circa 7,9 miliarde euro.
Decizia finală privind investiţia pentru proiectul Nabucco va fi luată cel mai târziu în primul trimestru al anului viitor, după ce acţionarii consorţiului vor fi determinat nivelul cererii pentru gazele transportate prin viitorul gazoduct, au declarat reprezentanţi ai OMV la începutul lunii august.
Proiectul Nabucco, susţinut politic de Uniunea Europeană, a fost gândit în vederea diversificării resurselor de gaze ale Europei, care depind acum în mare măsură de importurile din Rusia.
Gazoductul ar urma să aducă gaze extrase din regiunea Mării Caspice şi Orientul Mijlociu către Austria, tranzitând Turcia, Bulgaria, România şi Ungaria.
Consorţiul care dezvoltă proiectul este format din OMV, Transgaz, MOL (Ungaria), Bulgargaz (Bulgaria), BOTAS (Turcia) şi RWE (Germania).
money.ro: Iranul renunţă la unul din proiectele de producţie a gazului natural lichefiat, din cauza costurilor
Iranul a renunţat la unul din cele trei proiecte de producţie a gazului natural lichefiat (GNL) şi le va reanaliza pe celelalte două, ca urmare a costurilor ridicate şi a tehnologiei complexe necesare, a declarat directorul general al Companiei naţionale iraniene a petrolului (NIOC).
Ahmad Ghalebani, care deţine şi funcţia de ministru al Petrolului, a subliniat că instituţia se va concentra pe exporturile de gaze prin conducte, transmite AFP.
"Această metodă este mai fezabilă economic şi mai rapidă decât producţia de GNL", a explicat el, adăugând că Iranul nu renunţă complet la proiectele GNL, dar le revizuieşte.
Proiectul abandonat era condus de grupul anglo-olandez Shell, care şi-a suspendat în primăvară investiţiile în Iran din cauza sancţiunilor ONU legate de programul nuclear al autorităţilor de la Teheran.
inforusia.ro: Proiectul energetic romano-azero-georgian va fi discutat de presedinti in septembrie
La inceputul lunii septembrie presedintii Romaniei, Azerbaidjanului si Georgiei se vor intalni la Baku pentru a discuta depsre proiectele energetice in comun. In primul rand este vorba despre proiectul privind furnizarea gazului pe ruta Azerbaidjan-Georgia-Romania, anunta Ministerul azer al Industriei si Energiei, citat de agentia Trend.
Amintim ca in luna aprilie, Romania, Azerbaidjanul si Georgia au semnat un memorandum privind transportul gazului lichefiat. Acordul presupune transportul de gaz lichefiat din Azerbaidjan, prin Georgia si Romania si construirea a doua terminale pentru gazul natural lichefiat in Georgia si Romania.
In baza memorandumului, partile si-au exprimat intentia de a promova un coridor de tranzit energetic, ce va conecta regiunea caspica si Europa, in cadrul coridorului sudic.
inforusia.ro: Bulgaria si Serbia au convenit asupra traseului gazoductului rusesc "South Stream"
Sofia si Belgrad au batut palma asupra traseului gazoductului  rusesc "South Stream" care va trece pe teritoriul Bulgariei si Serbiei, a declarat premierul bulgar Boiko Borisov.
Potrivit premierului bulgar, traseul gzoductului va trece prin orasul sarb Dimitrovgrad care este situat in apropierea granitei bulgare. "Pentru Serbia acest traseu este convenabil si ma bucur ca am reusit sa le satisfacem rugamintea vecinilor nostri", a subliniat Borisov.
Gazoductul "South Stream" initiat de Rusia va fi un nou traseu de transportare a gazului rusesc prin Marea Neagra pentru tarile Europei Centrale si de Est. Rusia a semnat acorduri interguvernamentale privind construirea gazoductului cu Bulgaria, Serbia, Ungaria, Grecia, Slovenia, Croatia si Austria. Acest gazoduct va fi operabil la sfarsitul anului 2015.
Novinite: Serbia Decides on Bulgaria's Nuclear Plant in Fall
The majority in the Serbian cabinet supports the country's participation in Bulgaria's Nuclear Power Plant (NPP) project, according to the Serbian newspaper "Vecherne Novosti."
The article reminds that over the weekend Bulgaria's Prime Minister, Boyko Borisov, stated Serbia's inclusion has been agreed on during his meeting with Serbian President,Boris Tadic.
The newspaper cites an unnamed source from the cabinet saying the decision aboutSerbia partaking in the construction of the NPP in the Danube town of Belene will be made at the end of September, beginning of October when Bulgaria will make an official offer involving concrete percentage shares and the amount of the Serbian investment.
The article further notes that Borisov had said Bulgaria must first find a strategic European investor and then talk numbers with Serbia.
The law banning the construction of NPPs in Serbia is effective until 2015, but it does not prohibit participation in foreign ones. When the ban expires, Serbia will need another 15 years to build a nuclear plant, if it decides to do so, the author of the article points out.
The Serbian Minister of Mining and Energy, Petar Skundric, had offered support to the country's inclusion in the project, the publication reminds, quoting Skundric saying that with the energy from Belene and after building several Thermal Power Plants (TPPs) inside the country, Serbia can become one of the leaders in energy production and supply in Europe.
"Vecherne Novosti" further writes that during his trip to China, Skundric had offered Beijing partnership for Belene, but an official response is yet to be received. Negotiations with China can begin only after the Serbian cabinet makes a firm commitment to Bulgaria's NPP.
Novinite: Energy Minister Supports Serbian Participation in Bulgarian NPP
The Serbian Minister of Mining and Energy, Petar Skundric, had offered support to his country's inclusion in the project to build a second Nuclear Power Plant (NPP) in the Bulgarian Danube town of Belene.
The news was reported Saturday by the Bulgarian National Radio, BNR, citing the Serbian newspaper "Blitz."
According to the report, the Minister had stated Serbia's participation in the Beleneproject would be "a good thing," because his country has no plans to build their own NPP. Skundric further explains experts are examining the Bulgarian proposal.
"Blitz" comments that despite the fact specialists consider participation in Belene a "good idea," it remains unclear why Serbia would take part in energy projects of a foreign country when in the last 20 years nothing has been done in the local energy sector. The article cites an opponent of the project among these experts, saying the Bulgarian NPPshould not be among the priorities of the cabinet.
"Blitz" further writes that Belene will be finished in 7 years and will cost between EUR 6 and 7 B while Serbia received an offer to participate with 5% i.e. EUR 300-350 M.
Earlier Saturday, Bulgarian Prime Minister, Boyko Borisov, announced Serbia will participate in the project. Borisov spoke after the conclusion of his talks with Serbian President, Boris Tadic, in the Black Sea city of Varna late Friday, saying he had received from Tadic a firm "yes" on Serbia taking part in the Bulgarian NPP, but the numbers will be finalized after a European strategic investor is found.
Novinite: Bulgaria, Serbia Agree on South Stream Gas Line Route
The Russian South Stream gas pipelinewill pass through the Serbian town ofDimitrovgrad, Bulgaria's Prime Minister,Boyko Borisov, announced Saturday.
Borisov spoke in an interview for the largest private TV Channel bTV, after the conclusion of his talks with Serbian President, Boris Tadic, late Friday.
The energy projects have been high on the agenda and the two have agreed on the route of the gas line.
The Bulgarian PM informs the desire of the Serbian side had been for the line to pass through Dimitrovgrad (Serbia) and, after consulting with energy experts, he had accepted the proposal.
"For Serbia Dimitorvgrad is the most convenient route, and for us it does not matter so much because the line will pass through Sofia anyway. I am glad we could satisfy the request and help out neighbors," Borisov said.
energia.gr: European Smart Electricity Market to Reach $25bn by 2020, Report Says
The smart electricity market in the European Union is expected to expand rapidly in coming years, according to a report by Greenbang, an independent sustainability research house, which sees the meter market hitting between $24bn and $26bn by 2020
Government initiatives,growing demand for energy, and rising oil prices are all expected to result in between 133m to 145m new smart meters being installed by the end of the decade. Recently the EU set the target of installing smart meters in 80 per cent of households by 2020.
The report stated:
The top countries for this market will probably be those that haven't yet implemented smart metering on any meaningful scale: Germany, the UK and Poland. France and Spain are also set to make a significant impact in the next few years, with announced projects already in the
early stages.
It is estimated thatonly about 53m smart meters are currently installed across Europe.
The UK has trumped the EU target, and is striving for 100per cent coverage. Recently, Chris Huhne, the country's energy secretary, outlined initial plans to roll-out smart meters across the UK as part of the government's upcoming overhaul of the power system.
A key driver is the changing nature of the energy supply as renewable sources, like wind and solar energy,play a bigger part. These, however, are intermittent by their nature, and will require the kind of complex management that smart meters provide.
In 2008, for example, utilities in Texas were able to keep the lights on even when low winds reduced turbine output to near nothing … because smart demand response enabled them to automatically and temporarily reduce energy consumption by devices like refrigerators that don't require continuous power to function.
The number of players in the market is large and it remains to be seen which companies will become dominant as the market grows and matures. Echelon, a California-based company, is cited by the report as the most influential. It has worked with Enel Spa on the largest metering project to date – 27m units installed in Italy between 2000 and 2005. Enel is currently planning a 13m roll-out in Spain.
Switzerland-based Landis+Gyr is also a key player. It has partnered with EDF on project Linky, aiming to install 35m smart meters in France between 2012 and 2017. In the UK it is working with British Gas.Landis is also leading the drive for interoperability standards across the industry.
Sentec is expected by the reports authors to grow significantly as the UK launches its massive smart meter roll-out. The Cambridge, UK-based company, has a working partnership with the National Grid, one of the country's biggest utility groups.
The obstacles to adoption are the standard problems faced by many new technologies, namely cost, a lack of standards and initial resistance by consumers. Ultimately, the report says, the cost burden will have to fall on the households who have the new technology installed.
If the capital needed to realise these projects spurs wider adoption of the smart meter technology, it seems the EU is likely to have a very different energy infrastructure in 2020to the one it has now.
apa.az: Summit on AGRI project to be held in Baku, September
Summit for supporting AGRI project (Azerbaijan-Georgia-Romania Interconnector) will be held in Baku on September 14 with the participation of presidents of Azerbaijan, Georgia and Romania, press service of Azerbaijan's Ministry of Industry and energy toldAPA-ECONOMICS.
Presidents of Azerbaijan, Georgia and Romania are expected to sign Baku Declaration at the summit. The experts will meet in Baku on September 6 for coordinating the joint declaration, the ministers of the three states will meet on September 13.
Baku summit of the three presidents will also be attended by president and energy commissioner of the European Commission.
Azerbaijan, Georgia and Romania signed a memorandum of understanding on the implementation of the AGRI project (Azerbaijan-Georgia-Romania Interconnector) in Bucharest on April 13, 2010. Within the framework of the AGRI project Azerbaijan's gas will be transported to the Black Sea, liquefied in the special terminal, delivered to the terminal in Constanta port through the Black Sea, later it will be delivered through the existing gas grid to Romania and other European countries. Two separate pipelines will be constructed from Constanta to Bulgaria and Hungary to export Azerbaijan's gas to the EU countries.
Liquefied gas terminals will be established in Constanta (Romania) and Kulevi (Georgia) within the framework of the project.
On May 24, Azerbaijan's President issued an order to confirm "The Memorandum of Understanding on cooperation in the field of LNG and its transportation" signed in Bucharest. Under the order, Azerbaijan's Ministry of Industry and Energy was commissioned to ensure the implementation of the memorandum.
news.az: U.S. expert: "Azerbaijan's role as gas supplier and transit country for Europe and Balkans grows"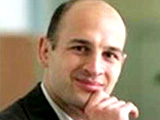 Borut Grgic, a senior fellow at the Washington DC based Atlantic Council and the founder of the TransCaspian Initiatives believes that, Azerbaijan's role as gas supplier and transit country for Europe and Balkans grows.
"The good news for the Balkans comes from the Caspian in the form of the recently signed Azerbaijan-Turkey transit deal that sets the transit price for Azerbaijani gas passing through Turkey" , he said. The analyst reminded that, Azerbaijan, the western state on the Caspian shores is a major producer of natural gas and of oil: "It has been the darling of the big western oil companies for over a decade now, because its energy markets are open to direct foreign involvement. An international consortium is developing and operates the Shah Deniz natural gas field where the local oil and gas company SOCAR has only a minor share. This structure helps ensure that market principles rather than politics drive the deals forward and that the price of natural gas is transparent".
Grgic said that the Balkan peninsular states should find Azerbaijan's Caspian alternative to the Russian gas interesting. "First, it is a market driven set-up, and second, Azerbaijan has no hang-ups about spheres of influence, and like the Balkan countries, is pursuing a future within the Euro-Atlantic structures", – he added.
The political analyst points out that the situation changed in the root: "For a long time the main roadblock to accessing Azerbaijan's gas was Turkey. Ankara has an ambition to become an international energy hub, and this has stood in the way of agreeing a transit formula with Baku. No more. This agreement was finally signed last month between the two heads of state. A provisional plan on how to get the Azeri gas to the Balkan consumers is already in the making. Gas will be piped via the existing infrastructure from Azerbaijan to Georgia to Turkey and on to Bulgaria".
"Second, the connection to Azerbaijan can yield a future connection to Turkmenistan. Azerbaijan and Turkmenistan are already working on a way to link their gas lines under the Caspian Sea. Turkmenistan is considered to have one of the world's largest deposits of natural gas" – he said.
Now is the time for big strategic vision in the Balkans, the expert believes. "Natural gas from the Shah Deniz field will be available as early as 2014. The field is already in the development phase, and the consortium is talking to interested buyers. The volumes of natural gas from this field are limited, so there's not much room for deliberation. Energy security is a good pretext then, and a good reason for the Balkan leaders to pay an official visit to Baku still this year", – he added.
Borut Grgic also reminds about Nabucco – "the project that never seems to stop being planed". He asks if the Balkan states count on it to ensure their own energy security. "The answer is no, for two reasons. First, the Nabucco pipeline is about shipping gas from the Caspian to the Baumgarten, Austria trading platform and from there to third markets in Western Europe. As the energy price in Western Europe is higher, buying gas in Baumgarten is likely to be much more expensive for the Balkan countries than buying it directly from the Caspian suppliers. Second, the pipeline is still a paper tiger, in other words, it continues to lack financing and real political support to make itself operational" – Grgic added.