Gardianul: Videanu vrea sa reduca participatia statului la reactoarele 3 si 4 de la Cernavoda
Romania intampina dificultati in finantarea constructiei reactoarelor nucleare 3 si 4 de la Cernavoda si ia in calcul reducerea participatiei la cele doua unitati, la intocmirea bugetului pe 2010, a spus ieri ministrul economiei Adriean Videanu. Surse din domeniu spun ca s-ar putea reveni la varianta initiala in care statul detinea 20% din investitie, in timp ce fostul ministrul al economiei si finantelor Varujan Vosganian comenteaza ca, in contextul noilor politici bugetare, nu poate fi sustinuta investitia prognozata in 2008. Pe de alta parte, specialistii in energie subliniaza ca tara noastra a pierdut ocazia unei bune afaceri si credibilitate in fata investitorilor, din cauza razgandirilor.
Autoritatile vor discuta despre reducerea participatiei statului la constructia reactoarelor nucleare 3 si 4, la intocmirea bugetului pe 2010, sustine Adriean Videanu, ministrul economiei. "Trebuie sa luam o decizie si (…) sa fim realisti", a declarat ieri Videanu, citat de Mediafax.
In conditiile in care statul roman are probleme cu incasarile bugetare, nu poate sa suporte 51% din cheltuielile pentru constructia reactoarelor nucleare, estimata la 4 miliarde de euro, spune fostul ministru al economiei si finantelor. "Reducerea participatiei se datoreaza faptului ca prin politicile bugetare actuale s-a redus capacitatea de a finanta proiectul asa cum l-am gandit noi in 2008", ne-a declarat Varujan Vosganian, cel care anunta in urma cu un an schimbarea participatiei statului de la 20% la 51%, sustinand ca Romania are resurse pentru acest proiect.
De altfel, un oficial al CEZ a declarat recent ca se asteapta ca statul român sa renegocieze structura actionariatului EnergoNuclear, astfel încât investitorii straini sa detina participatii mai mari, fiind posibil sa se revina la varianta initiala, în care statul avea 20%.
Investitorii, calcati pe nervi de razgandirile statului roman
Specialistii din domeniu spun ca, din cauza schimbarii de strategie a guvernantilor, tara noastra risca sa piarda nu doar bani, ci si imagine. "Investitorii au fost foarte suparati in 2008, cand s-a modificat participatia, dupa ce proiectul fusese stabilit la virgula. Dupa un an, noul guvern se razgandeste iarasi. Este greu de estimat care va fi reactia lor, pentru ca deja conditiile s-au inrautatit. Investitorii sunt oricum speriati de perspectiva aparitiei mastodontilor din domeniul energetic, care vor modifica piata", ne-a declarat Jean Constantinescu, presedintele Institutului Roman pentru Energie (IRE).
Potrivit acestuia, daca in vara anului trecut, guvernul Tariceanu nu ar fi optat pentru detinerea majoritatii, participatia de 20% ar fi fost aproape acoperita din valoarea terenurilor si lucrarile demarate la reactoarele 3 si 4 din epoca Ceausescu, iar guvernul nu ar fi trebuit sa investeasca miliarde de euro in noile reactoare.
In prezent, pe langa Nuclearelectrica, care detine 51% din actiuni, actionari sunt CEZ (Cehia), Enel (Italia), RWE (Germania) si GDF Suez (Franta/ Belgia), cu 9,15% din titluri fiecare, respectiv ArcelorMittal România si Iberdrola (Spania), cu 6,2% din actiuni. Conform termenelor din proiect, reactoarele 3 si 4, cu o capacitate de 700 MW fiecare, ar trebui sa fie functionale în 2015-2016, constructia urmând sa înceapa în 2010-2011.
Reorganizarea sectorului energetic, intarziata
Pe de alta parte, ministrul economiei a anuntat ieri ca cele doua companii rezultate în urma reorganizarii sectorului energetic vor fi gata abia în vara anului viitor, si nu pana la finalul anului. Potrivit lui, in prezent se poarta discutii referitoare la proiectul de ordonanta prin care sunt infiintate cele doua societati, ce va fi prezentat guvernului în octombrie. Ministrul nu a dat insa detalii privind finantarea celor doua complexuri. In schimb, Videanu a afirmat ca Fondul Proprietatea (FP) va pastra actiunile pe care le detine la societatile care urmeaza sa fie incluse în cele doua companii.
Ulterior, directorul general al Complexului Energetic Craiova, Constantin Balasoiu, a declarat ca patru grupuri energetice, ce cumuleaza o putere instalata similara celor doua reactoare de la Cernavoda, ar putea fi închise în 2010 din cauza lipsei investitiilor. "Exista premisele ca Turceni sa închida doua grupuri, Rovinari un grup si Craiova unul, pentru ca nu au bani pentru modernizari", a afirmat Balasoiu.
EVZ: Videanu amână crearea giganţilor energetici
Ministrul economiei s-a răzgândit şi spune că cele două companii integrate se vor înfiinţa în a doua jumătate a anului viitor.

Reorganizarea sectorului energetic, prin înfiinţarea unor companii
care să aibă un mix de resurse – termo, hidro, nuclear – se mai amână cu jumătate de an, discuţiile pe marginea subiectului fiind prelungite din nou. Ministrul economiei, Adriean Videanu, a declarat ieri că societăţile integrate ar urma să se înfiinţeze în prima jumătate a lui 2010, pe baza unei ordonanţe de urgenţă care va fi aprobată anul acesta. Asta deşi, cu mai puţin de o lună în urmă, ministrul dădea ca sigură funcţionarea lor până la finele anului. Actul normativ de înfiinţare a celor două companii urmează, potrivit noului calendar, să fie prezentat guvernului în octombrie.
"Acum suntem în etapa de elaborare a actului normativ. Sper ca dezbaterile interne pe acesta să se finalizeze la sfârşitul lui septembrie. (…) Înfiinţarea propriu-zisă o să aibă loc probabil în prima jumătate a lui 2010. Timpul nu mai are răbdare", a spus Videanu. Potrivit acestuia, anul viitor va mai fi angajat şi un consultant, care să elaboreze o strategie de "consolidare" a giganţilor.
Nu este prima oară când ministrul a prelungit termenele privind restructurarea sectorului energetic, o temă care a născut şi naşte încă numeroase dispute între jucătorii din piaţă. Nodul gordian este Hidroelectrica, cel mai ieftin producător local, în condiţiile în care contractele cu "băieţii deştepţi" ar putea fi afectate de reorganizare. O altă mare problemă se referă la ştergerea datoriilor
Companiei Naţionale a Huilei.

Apar şi victimele lipsei de investiţii
În timp ce ministerul se ocupă încă de scenarii, anul viitor ar putea aduce închiderea unor grupuri ale celor trei complexuri energetice din Oltenia, din cauza lipsei investiţiilor. Acest lucru
va cauza probleme şi Societăţii Naţionale a Lignitului Oltenia, care va trebui să-şi reducă producţia. "Există premisele ca unitatea de la Turceni să închidă două grupuri, Rovinariul şi Craiova câte unul, pentru că nu au bani pentru modernizări", a afirmat directorul general al CE Craiova, Constantin Bălăşoiu. Cele patru grupuri cumulează o putere instalată de aproximativ 1.300 MW, aproape cât cele două reactoare ale centralei de la Cernavodă, care asigură circa 17% din consumul intern de energie
.
De altfel, criza economică a accentuat problemele de finanţare ale termocentralelor, puse în situaţia de a nu-şi putea îndeplini termenele de adaptare la standardele de mediu. Crearea celor două societăţi integrate ar spori capacitatea centralelor locale de a obţine bani de la bănci, cred producătorii din piaţă. O primă parte a investiţiilor ar putea fi asigurată prin vânzarea de certificate de emisii de CO2, care ar asigura fonduri de 1,5-1,8 miliarde de euro, a declarat ministrul economiei. Pe termen mai lung, populaţia ar putea fi obligată să plătească o taxă pentru emisii, sumele urmând să fie alocate investiţiilor în unităţi de stocare a carbonului.
Tot din cauza lipsei de fonduri, autorităţile iau în calcul reducerea participaţiei statului la reactoarele 3 şi 4. Cu 51% din proiect, statul ar trebui să asigure circa două miliarde de euro, pe estimările actuale. Subiectul va fi discutat la elaborarea bugetului pe 2010. "Trebuie să luăm o decizie şi să fim realişti", a spus Videanu.
standard.ro: Guvernul vrea să-şi vândă din drepturile de poluare. CET-urile o fac deja
Guvernul României se pregăteşte intens, în această perioadă, să-şi vândă către alte ţări o parte din drepturile de poluare, pentru o sumă cuprinsă între 1,5 şi 1,8 miliarde d
e

euro
, asta în timp ce majoritatea CET-urilor locale deja au făcut acest lucru, pentru a-şi asigura supravieţuirea în criză.
Ministrul Economiei, Adriean Videanu, a declarat ieri că Executivul ar fi de acord ca, din banii obţinuţi pe aceste depturi de emisii de dioxid de carbon (1,5-1,8 mld. euro, în opinia lui), să asigure o parte din finanţarea viitorilor giganţi energetici de stat, ce ar urma să apară efectiv, cel mai probabil, înainte de iunie 2010.
Atragerea de finanţare din vânzarea de "aer curat" a fost până acum aplicată de mai multe CET-uri, cum ar fi cele din Iaşi, Braşov, Suceava sau Oradea. Viceprimarul Braşovului, Adrian Gabor, nu consideră însă această strategie ca fiind una bună pe termen lung.
"Este o metodă bună doar dacă nu ai bani şi ai multe datorii de plătit. Pe termen lung însă, nu este viabilă. Va veni o vreme când vom fi obligaţi să cumpărăm noi aceste certificate", a explicat Gabor. Nici Ion Dina, director coordonator în cadrul Asociaţiei Profesionale a
Producătorilor de Energie Electrică şi Termică în Cogenerare (COGEN), nu consideră că 2009 este un an bun pentru a vinde aceste certificate. "Personal, nu cred că ar fi un moment bun să se facă astfel de tranzacţii, pentru că preţurile sunt foarte mici. Sunt multe firme de energie care vor să cumpere, mai ales acum, când preţurile sunt scăzute", a afirmat Dina.
Printre companiile interesate de astfel de achiziţii se numără Sagacarbon SA Franţa, Vertis Environmental Finance Ungaria, Vienna Investment Trust România sau KDF Energy Bucureşti.
Cu toate acestea, Ministerul Mediului a întocmit deja un proiect de ordonanţă de urgenţă pentru a asigura cadrul legislativ pentru vânzarea drepturilor de poluare de către Guvernul României.
Până acum, dintre toate CET-urile, cel din Iaşi a reuşit să obţină cel mai bun preţ pe certificatele de emisii de gaze cu efect de seră, 14 euro pe bucată. "Am vândut 350.000 de documente de emisii de gaze cu efect de seră în luna ianuarie, suma totală obţinută fiind de aproape cinci milioane de euro", a declarat pentru Business Standard Neculai Taraşcă, purtător de cuvânt în cadrul CET Iaşi. Cel mai mic preţ l-a obţinut CET Suceava, 10,3 euro pe certificat. "Am vândut în februarie 100.000 de certificate către Sagacarbon din Franţa, la preţul unitar de 10,3 euro. Iniţial am vrut să vindem pe bursa londoneză, dar procedura era foarte complicată, dura mult, iar preţurile erau în scădere. Am putea răscumpăra până la 8.000 de certificate până la sfârşitul anului, în funcţie de activităţile pe care le desfăşurăm. Cu banii obţinuţi am cumpărat combustibili", a explicat directorul general Constantin Plăcintă.
CET Oradea şi CET Braşov au reuşit să obţină preţuri apropiate, de 11,57, respectiv 11,4 euro pe certificat. Aceste contracte s-au încheiat fie bilateral, fie prin bursa londoneză. "CNVM a stabilit în iunie că drepturile de emisii de dioxid de carbon sunt valori mobiliare. Acest lucru însemna că ele nu se pot tranzacţiona decât la o bursă de valori, respectiv în condiţiile legislaţiei privind piaţa de capital", a explicat pentru Business Standard Iuliana Craiciu, avocat partner la Muşat&Asociaţii. Ea a spus că "între timp însă, prin Decizia Nr. 897 din 02.06.2009, Comisia a hotărât să-şi suspende decizia", pentru că vrea să clarifice "aspectele de ordin tehnic şi legal referitoare la tranzacționarea pe piaţa de capital a certificatelor de emisii de gaze cu efect de seră".
Avocatul Muşat&Asociaţii a mai spus că tranzacţionarea la o bursă de valori ar aduce costuri suplimentare, dar ca beneficiu ar asigura o lichiditate absolut necesară a acestei pieţe. În prezent, cele mai folosite burse specializate din străinătate sunt Bluenext Spot şi ICE Futures Europe.
Constantin Ioaniţescu, directorul general al companiei de stat Termoelectrica, societate cu probleme financiare grave, a explicat că este interesat, la rândul său, de vânzarea acestor drepturi de poluare. Ministrul Economiei, Adriean Videanu, a comentat deciziile şefilor de CET-uri locale de a-şi vinde drepturile de poluare, spunând că "este dreptul lor" şi reprezintă "o resursă pe care este bine să o valorifice".
Nevoia de investiţii în sectorul energetic de stat creşte pe zi ce trece, iar intenţiile Ministerului Economiei de restructurare a sectorului au suferit numeroase amânări, în timp ce problemele în special ale termocentralelor şi companiilor din minerit sunt critice. Mai multe grupuri din cadrul complexurilor energetice din Oltenia, Turceni, Rovinari şi Craiova s-ar putea închide, din cauză că nu există surse de finanţare pentru investiţii de modernizare, a spus ieri directorul general al CE Craiova, Constantin Bălăşoiu, în cadrul unei conferinţe.
"Mai multe grupuri s-ar putea închide, din cauză că nu există surse de finanţare. Este vorba despre două grupuri de la Complexul Energetic Turceni, unul la CE Rovinari şi unul la Craiova. Surse de finanţare nu pot fi atrase decât făcând parte dintr-o companie mare, şi nu separat, cum suntem acum", a explicat ieri directorul general al Complexului Energetic Craiova, Constantin Bălăşoiu.
La rândul său, tot ieri, preşedintele Autorităţii Naţionale de Reglementare în domeniul Energiei (ANRE), Petru Lificiu, declara că România are un sistem energetic cu tehnologii depăşite şi cu randamente de funcţionare reduse, fapt ce a dus implicit la tarife mari pentru energie şi gaze naturale. Planul ministrului Adriean Videanu este în acest moment înfiinţarea celor doi giganţi energetici de stat prin ordonanţă de urgenţă până la finele lui 2009 şi comasarea activelor firmelor de stat din sector până în iunie anul viitor totodată cu stabilirea surselor de finanţare de către un consultant care urmează să fie ales.
ZIUA: Seful ANRE: Avem un sistem energetic cu tehnologii depasite si asta presupune tarife mari
Presedintele Autoritatii Nationale de Reglementare in domeniul Energiei (ANRE), Petru Lificiu, a declarat, marti, ca Romania are un sistem energetic cu tehnologii depasite si cu randamente de functionare reduse, fapt ce a dus la preturi si tarife mari pentru energie si gaze, transmite NewsIn. "Important este ca a exploata un sistem energetic acum, cu aceste tehnologii depasite, cu randamente de functionare reduse, inseamna necesar mare de investitii si presupune, din punctul nostru de vedere si al consumatorului, preturi si tarife mari. Trebuie sa ne situam in Europa pe un domeniu concurential bun", a spus Petru Lificiu.
In ceea ce priveste crearea celor doua companii ce vor rezulta in urma reorganizarii sectorului energetic, Lificiu considera ca acest lucru inseamna ca Romania, din punct de vedere energetic, va putea face fata gigantilor energetici din Europa, dar ca, "din punctul de vedere al reglementatorului, va fi mult de lucru", a subliniat seful ANRE. El a adaugat ca "vor fi foarte atenti la monitorizarea sistemului, la concentrarea anti-trust, la pachetul legislativ, dar si in privinta monopolului de energie". De asemenea, Lificiu considera ca operatorii dadeau dovada uneori de o "nesinceritate tehnica", ceea ce era foarte greu de stapanit.
Si ministrul Economiei, Adriean Videanu, a declarat, marti, ca Romania este mult sub randamentele europene in ceea ce priveste productia de energie electrica, intrucat in tara functioneaza unitati cu o vechime de circa 30 de ani.
ANRE se afla in subordinea directa a Guvernului si are misiunea de a crea si aplica sistemul de reglementari necesar functionarii sectorului energiei si pietelor de energie electrica, energie termica si gaze naturale in conditii de eficienta, concurenta, transparenta si protectie a consumatorilor.
ZIUA: Refuzul Rusiei de a renegocia acordul din ianuarie pune in pericol tranzitul de gaze spre Europa
Posibilul refuz al Rusiei de a renegocia contractele gaziere existente pune in pericol continuitatea tranzitului de gaze rusesti catre Europa prin Ucraina, a declarat marti reprezentantul special al presedintelui ucrainean Viktor Iuscenko pentru cooperarea internationala si securitatea energetica Bogdan Sokolovski, citat de serviciul de presa al presedintiei Ucrainei, preluat de RIA Novosti.
Cancelaria presedintelui Viktor Iuscenko a criticat virulent afirmatiile presedintelui rus Dmitri Medvedev, care a dat ordin in urma cu o zi companiei de stat Gazprom sa nu cedeze, sub nici o forma, in fata tentativelor Kievului de a majora tarifele la tranzitul gazelor rusesti prin teritoriul ucrainean spre Europa. "Eventualul refuz al partii ruse de a opera unele modificari in contractele privind livrarile si tranzitul de gaze pune in pericol functionarea normala a societatii publice pe actiuni Naftogaz Ukraini, precum si continuitatea tranzitului gazelor rusesti spre Europa pe teritoriul ucrainean", se mentioneaza in comunicatul postat pe site-ul oficial al presedintelui Viktor Iuscenko.
"Din pacate, informatia difuzata luni de media rusa cu privire la pozitia dura a presedintelui rus vizand respectarea 100% a prevederilor din acordul semnat la 19 ianuarie 2009 poate fi interpretata ca o dovada suplimentara a faptului ca scenariul razboiului gazelor de la inceputul anului in curs nu a fost intamplator si ar putea fi utilizat ca o tehnica preelectorala in Ucraina", a apreciat Bogdan Sokolovski.
Presedintele rus Dmitri Medvedev a respins luni schimbarile propuse de Ucraina in privinta platii pentru tranzitul gazelor prin teritoriul ucrainean, in conditiile in care criza dintre cele doua tari perturba cu regularitate livrarile de gaze rusesti spre Europa. Medvedev i-a solicitat sefului companiei Gazprom, Aleksei Miller, ca in relatia cu Ucraina partea rusa sa respecte prevederile contractului incheiat in ianuarie a.c. si sa nu accepte schimbarea conditiilor de plata pentru tranzitul gazelor rusesti prin Ucraina, specifica agentia de presa ITAR-TASS. In cadrul unei intalniri de lucru cu seful Gazprom, presedintele rus a intrebat daca modificarile propuse de Kiev sunt prevazute intr-un contract incheiat. "Nu!" – a fost raspunsul lui Miller. "Nu platiti atunci!", i-a recomandat Medvedev, subliniind ca 'este necesar sa se actioneze in conformitate cu acordul existent'. "L-am pregatit in chinuri /acordul din ianuarie/ si il vom respecta", a spus presedintele rus, adaugand ca nici Rusia nu trece printr-o perioada prea favorabila. Potrivit lui Miller, Ucraina, in dificultate financiara, a propus modificarea modalitatilor de plata pentru tranzitul gazelor rusesti prin teritoriul sau prin achitarea taxelor in avans. Problema este ca dupa intalnirea avuta cu premierul rus Vladimir Putin la 1 septembrie la Gdansk, cu prilejul ceremoniilor dedicate implinirii a 70 de ani de la declansarea celui de-al doilea razboi mondial, sefa executivului ucrainean Iulia Timosenko a declarat ca partea rusa a acceptat cresterea pretului la tranzitul gazelor pe anul 2010, precum si nesanctionarea Ucrainei pentru reducerea volumului de gaze importat din Rusia. Prin declaratiile facute luni, la intalnirea cu seful Gazprom, presedintele Dmitri Medvedev a anulat, practic, toate intelegerile lui Putin cu Timosenko de la Gdansk, apreciaza unii experti rusi, care considera ca in ceea ce priveste Ucraina pozitia premierului difera de cea a sefului statului. Inca in urma cu cateva saptamani, Nezavisimaia Gazeta scria ca la apropiatele alegeri prezidentiale din Ucraina premierul Vladimir Putin o va sustine pe Timosenko, in timp ce presedintele Dmitri Medvedev pe Viktor Ianukovici, liderul Partidului Regiunilor, de opozitie, prorus.
RIA Novosti: Russia may face oil and gas output slump amid exploration cuts
IRKUTSK, September 8 (RIA Novosti) – Russia could soon face a slump in oil and gas production following a five-fold reduction in geological prospecting, a senior senator said on Tuesday.
"The amount of geological prospecting is now just 10-20% of the 1990 figure. Over the past 19 years, the volume of geological prospecting has only allowed companies to ensure just one additional year of oil production," said Viktor Orlov, chairman of the Federation Council committee for natural resources and the environment.
In comparison, geological prospecting in the United States provides up to 10 years of additional work, he said.
According to Orlov, Russia's subsoils contain up to 200 billion tons of conventional fuel, of which half has already been prospected.
"If geological prospecting is maintained in the future at least at the 2008 level, 1,193 oil and gas deposits, including 18 large fields, could be discovered in Russia by 2031," Orlov said.
In this scenario, Russia would have access to additional reserves comprising 3.1 billion metric tons (22.7 billion barrels) of oil and 9.5 billion tons of gas, he said.
energia.gr: Ukraine:Russia Gas Stance Puts European Supply At Risk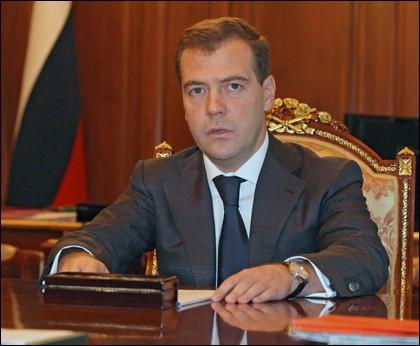 Ukraine's government said Russia's refusal to amend its natural gas contracts is putting European supplies at risk, RIA Novosti reports on its Web site Tuesday.

"Russia's possible refusal to develop the gas contracts is a serious threat to [national energy firm] Naftogaz's operations and consequently the uninterrupted transit of Russian natural gas via Ukraine," Bohdan Sokolovskiy, energy security adviser to Ukraine's president, is quoted as saying.

A new gas pricing row broke out between the two countries Monday, with reports Ukraine plans to raise the tariff for transit of Russian gas through its territory by 50%-80% in 2010.

Russian President Dmitry Medvedev deemed this unacceptable and told gas giant OAO Gazprom (GAZP.RS) not to pay.
WSJ: Pride and Power
Russia is caught between continents and haunted by its past. Richard Pipes on the need to convince a nation to dial back its aggressive tendencies and join the West.
Russia is obsessed with being recognized as a "Great Power." She has felt as one since the 17th century, after having conquered Siberia, but especially since her victory in World War II over Germany and the success in sending the first human into space. It costs nothing to defer to her claims to such exalted status, to show her respect, to listen to her wishes. From this point of view, the recent remarks about Russia by Vice President Joe Biden in an interview with this newspaper were both gratuitous and harmful. "Russia has to make some very difficult calculated decisions," he said. "They have a shrinking population base, they have a withering economy, they have a banking sector that is not likely to be able to withstand the next 15 years."
These remarks are not inaccurate but stating them publicly serves no purpose other than to humiliate Russia. The trends the vice president described will likely make Russia more open to cooperating with the West, Mr. Biden suggested. It is significant that when our secretary of state tried promptly to repair the damage which Mr. Biden's words had caused, Izvestiia, a leading Russian daily, proudly announced in a headline, "Hillary Clinton acknowledges Russia as a Great Power."
Russia's influence on world affairs derives not from her economic power or cultural authority but her unique geopolitical location. She is not only the world's largest state with the world's longest frontier, but she dominates the Eurasian land mass, touching directly on three major regions: Europe, the Middle East and the Far East. This situation enables her to exploit to her advantage crises that occur in the most populous and strategic areas of the globe. For this reason, she is and will remain a major player in world politics.
Opinion polls indicate that most Russians regret the passing of the Soviet Union and feel nostalgia for Stalin. Of course, they miss not the repression of human rights which occurred under Communism nor the miserable standards of living but the status of their country as a force to be reckoned with: a country to be respected and feared. Under present conditions, the easiest way for them to achieve this objective is to say "no" to the one undeniable superpower, the United States. This accounts for their refusal to deal more effectively with Iran, for example, or their outrage at America's proposal to install rocket defenses in Poland and the Czech Republic. Their media delight in reporting any negative news about the United States, especially the dollar, which they predict will soon be worthless (even as their central bank holds $120 billion or 30% of its reserves in dollar-denominated U.S. securities).
One unfortunate consequence of the obsession with "great power" status is that it leads Russians to neglect the internal conditions in their country. And here there is much to be done. To begin with: the economy. The Russian aggression against Georgia has cost it dearly in terms of capital flight. Due to the decline in the global prices of energy, which constitute around 70% of Russian exports, exports in the first half of 2009 have fallen by 47%. The stock market, which suffered a disastrous decline in 2008, has recovered, and the ruble has held steady, but the hard currency reserves are melting and the future does not look promising: The latest statistics indicate that Russia's GDP this year will fall by 7%. It is this that has prompted President Dmitry Medvedev recently to demand that Russia carry out a major restructuring of her economy and end her heavy reliance on energy exports. "Russia needs to move forward," he told a gathering of parliamentary party leaders, "and this movement so far does not exist. We are marking time and this was clearly demonstrated by the crisis… as soon as the crisis occurred, we collapsed. And we collapsed more than many other countries."
One of the major obstacles to conducting business in Russia is the all-pervasive corruption. Because the government plays such an immense role in the country's economy, controlling some of its most important sectors, little can be done without bribing officials. A recent survey by Russia's Ministry of the Interior revealed, without any apparent embarrassment, that the average amount of a bribe this year has nearly tripled compared to the previous year, amounting to more than 27,000 rubles or nearly $1,000. To make matters worse, businesses cannot rely on courts to settle their claims and disputes, and in extreme cases resort to arbitration.
The political situation may appear to a foreigner inculcated with Western values as incomprehensible. Democratic institutions, while not totally suppressed, play little role in the conduct of affairs defined by the leading ideologist of the regime as "sovereign democracy." Indeed, President Medvedev has publicly declared his opposition to "parliamentary democracy" on the grounds that it would destroy Russia.
A single party, One Russia, virtually monopolizes power, assisted by the Communists and a couple of minor affiliates. Parliamentary bodies duly pass all bills presented to them by the government. Television, the main source of news for the vast country, is monopolized by the state. One lonely radio station and a few low-circulation newspapers are allowed freedom of expression in order to silence dissident intellectuals. And yet, the population at large seems not to mind this political arrangement—an acquiescence which runs contrary to the Western belief that all people crave the right to choose and direct their government.
The solution of the puzzle lies in the fact that during their 1,000-year old history of statehood, the Russians have virtually never been given the opportunity to elect their government or to influence its actions. As a result of this experience, they have become thoroughly depoliticized. They do not see what positive influence the government can have on their lives: They believe that they have to fend for themselves. Yes, they will gladly accept social services if offered, as they had been under the Soviet government, but they do not expect them. They hardly feel themselves to be citizens of a great state, but confine their loyalties to their immediate families and friends and the locality which they inhabit. From opinion polls it emerges that they believe democracy everywhere to be a sham, that all governments are run by crooks who use their power to enrich themselves. What they demand of the authorities is that they maintain order: when asked what is more important to them—"order" or "freedom"—the inhabitants of the province of Voronezh overwhelmingly expressed preference for "order." Indeed, they identify political freedom, i.e., democracy, with anarchy and crime. Which explains why the population at large, except for the well-educated, urban minority, expresses no dismay at the repression of its political rights.
One aspect of the "great power" syndrome is imperialism. In 1991, Russia lost her empire, the last remaining in the world, as all her colonies, previously disguised as "union republics" separated themselves to form sovereign states. This imperial collapse was a traumatic experience to which most Russians still cannot adjust themselves. The reason for this lies in their history. England, France, Spain and the other European imperial powers formed their empires overseas and did so after creating national states: As a result, they never confused their imperial possessions with the mother country. Hence, the departure of the colonies was for them relatively easy to bear. Not so in the case of Russia. Here, the conquest of the empire occurred concurrently with the formation of the nation-state: Furthermore, there was no ocean to separate the colonies. As a result, the loss of empire caused confusion in the Russians' sense of national identity. They have great difficulty acknowledging that the Ukraine, the cradle of their state, is now a sovereign republic and fantasize about the day when it will reunite with Mother Russia. They find it only slightly less difficult to acknowledge the sovereign status of Georgia, a small state that has been Russian for over two centuries. The imperial complex underpins much of Russia's foreign policy.
These imperial ambitions have received fresh expression from a bill which President Medvedev has submitted in mid-August to parliament. It would revise the existing Law of Defense which authorizes the Russian military to act only in response to foreign aggression. The new law would allow them to act also "to return or prevent aggression against another state" and "to protect citizens of the Russian Federation abroad." It is easy to see how incidents could be provoked under this law that would allow Russian forces to intervene outside their borders.
How does one deal with such a difficult yet weighty neighbor, a neighbor who can cause no end of mischief if it becomes truly obstreperous? It seems to me that foreign powers ought to treat Russia on two distinct levels: one, which takes into consideration her sensitivities; the other, which responds to her aggressiveness.
We are right in objecting strenuously to Russia treating her one-time colonial possessions not as sovereign countries but dependencies lying in her "privileged zone of influence." Even so, we should be aware of their sensitivity to introducing Western military forces so close to her borders. The Russian government and the majority of its citizens regard NATO as a hostile alliance. One should, therefore, be exceedingly careful in avoiding any measures that would convey the impression that we are trying militarily to "encircle" the Russian Federation. After all, we Americans, with our Monroe Doctrine and violent reaction to Russian military penetration into Cuba or any other region of the American continent, should well understand Moscow's reaction to NATO initiatives along its borders.
This said, a line must be drawn between gentle manners and the hard realities of politics. We should not acquiesce in Russia treating the countries of her "near abroad" as satellites and we acted correctly in protesting last year's invasion of Georgia. We should not allow Moscow a veto over the projected installation of our anti-rocket defenses in Poland the Czech Republic, done with the consent of their governments and meant to protect us against a future Iranian threat. These interceptors and radar systems present not the slightest threat to Russia, as confirmed publicly by Russian general Vladimir Dvorkin, an officer with long service in his country's strategic forces. The only reason Moscow objects to them is that it considers Poland and the Czech Republic to lie within its "sphere of influence."
Today's Russians are disoriented: they do not quite know who they are and where they belong. They are not European: This is attested to by Russian citizens who, when asked. "Do you feel European?" by a majority of 56% to 12% respond "practically never." Since they are clearly not Asian either, they find themselves in a psychological limbo, isolated from the rest of the world and uncertain what model to adopt for themselves. They try to make up for this confusion with tough talk and tough actions. For this reason, it is incumbent on the Western powers patiently to convince Russians that they belong to the West and should adopt Western institutions and values: democracy, multi-party system, rule of law, freedom of speech and press, respect for private property. This will be a painful process, especially if the Russian government refuses to cooperate. But, in the long run, it is the only way to curb Russia's aggressiveness and integrate her into the global community.
Novinite: Bulgaria Top Leaders Exchange Energy Policy Blows
Bulgaria's President, Georgi Parvanov (l) and PM, Boyko Borisov (r), exchnaged harsh words Tuesday regarding the projects and policies in the energy sector. Photo by
Sofia Photo Agency
Bulgaria's President, Georgi Parvanov, launched Tuesday stark criticism of the energy policy of the country's new cabinet.
In an extensive article, published on the Presidential Institution Internet page, the President accuses the government of lack of competency in the energy sector.
According to Parvanov, the Bulgarian Prime Minister, Boyko Borisov, had been obviously unprepared for the recent meeting with his Russian counterpart, Vladimir Putin.
The Head of State remarks that in the last weeks the Russian side made attempts to renew issues that had already been resolved on political level regarding the "South Stream" gas line such as the use of Bulgaria's existing gas net, the "unacceptable" proposal to restrict Bulgaria's possibilities to participate in other gas projects in the region, the renewed "Gazprom" proposal to buy the shares of the Bulgarian Energy Holding in the "South Stream" project.
"At this stage, fulfilling the requirements of the EU for free access to the line of other countries rich in natural gas resources is a must," Parvanov writes, adding that instead of making statements to Putin that everything with "South Stream" was in order, Borisov, had to tell him Bulgaria opposes such demands.
"We need character, pragmatism, leadership in our energy policy," he declares.
The President further explains that he is alarmed by the new cabinet's confusing positions and messages regarding another project – the Nuclear Power Plant (NPP) "Belene." The cabinet is mandated to analyze the current results, remove the violations, seek punishment for them, while the global financial crisis cannot be a motif to halt the NPP construction, just the contrary, Parvanov points out.
In addition, Parvanov believes that the government's position regarding the "Burgas-Alexandroupulis" oil line demonstrates indecisiveness with the proposition Borisov had presented to Putin that the cabinet was not opposed to the project in principle, but since two referendums showed local people were against it, they needed time to convince them.
The President stresses the importance of the pipe line as the shortest route to supply the much needed oil to Europe, while pointing out there is a need to guarantee the environment in general, not just for the sake of pleasing people.
Parvanov also informs that in a 10-day period his institution will make an assessment of the ideas for dealing with the economic crisis.
In response, Boyko Borisov, cited by the cabinet's press center, states the the President is envious of the successes of the new government such as, in just 40 days, unfreezing the much needed funds from the EU agriculture program SAPARD, the opening of the downtown connection of the Sofia metro, the adequate reaction to the Ohrid tragedy, the legal charges against former Ministers, the mutual trust between the Bulgarian and Russian PMs.
Borisov adds that simple rules of conduct require the opposition to wait for 100 days to make assessments.
"The society did not hear even one assessment coming from the President's mouth for the four years of failure of his creation – the three-party coalition's previous cabinet," the PM concludes.
energia.gr: Polish PM:Poland,Russia To Simplify Pipeline Ownership Structure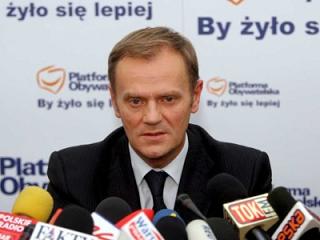 Poland and Russia want to simplify the ownership structure of Europol Gaz, Poland-based operator of the Yamal-Europe gas pipeline from Russia, Polish Prime Minister Donald Tusk said Tuesday.

"For a long time, we've held talks on simplifying the ownership structure of Europol Gaz in line with the trend – that I believe is justified – of avoiding private intermediaries in oil and gas sectors," Tusk said.

Polish oil monopoly Polskie Gornictwo Naftowe i Gazownictwo SA, or PGNiG, (PGN.WA) and Russia's gas major Gazprom (GAZP.RS) each hold 48% of shares in Europol Gaz. The remaining 4% is in the hands of Gas-Trading, an unlisted company held by PGNiG, Gazprom and Bartimpex.