money.ro: Statul ar putea încasa doar jumătate din obligaţiunile Rompetrol
Statul ar putea încasa doar jumătate din datoriile Rompetrol, de 2,4 miliarde de lei, din cauza lipsei de disponibilităţi reclamate de companie. Conform programului de convergenţă, obţinut de The Money Channel, Guvernul nu exclude încasarea a doar o parte din obligaţiunile pe care Grupul Rompetrol ar trebui să le ramburseze în septembrie 2010.
Rambursarea obligaţiunilorRompetrol a fost luată în considerare ca sursă de venituri la buget în 2010, pentru datoria totală de 2,4 miliarde lei sau 0,47% din PIB. Însă conform programului de convergenţă al României pentru perioada 2009-2012, din februarie 2010, la categoria "Riscuri fiscale şi bugetare" statul nu exclude încasarea parţială a acestei datorii.
Astfel, din cauza lipsei de lichidităţi a Rompetrol, Guvernul ar putea încasa doar 1,2 miliarde de lei sau 0,2% din PIB. Obligaţiunile care sunt scadente în septembrie au fost emise în urmă cu 7 ani, în contul datoriilor istorice ale rafinăriei Petromidia.Restanţele bugetare ale Rompetrol la data de 30 septembrie 2003 erau în valoare de 603 milioane de dolari, dobânzi şi penalităţi. După achiziţiile recente, Grupul Rompetrol deţine aproape 80% din Rompetrol Rafinare şi peste 70% dinRompetrol Well Services.
Grupul petrolier este controlat integral de KazMunaiGaz, din Kazahstan, care a preluat, în 2007, 75% din Rompetrol, de la omul de afaceri Dinu Patriciu, şi restul de 25% în iunie 2009.
money.ro: Transgaz vrea să devină asociat al reţelei europene a transportatorilor de gaze
Transgaz Mediaş (TGN) cere Ministerului Economiei, acţionarul său majoritar, aprobarea de a participa ca asociat la reţeaua europeană a sistemelor de transport al gazelor (ENTSOG), din care fac parte grupuri energetice precum OMV (Austria), Eni (Italia), E.ON şi RWE, ambele din Germania.
Propunerea va fi supusă aprobării AGA programată pentru 29 martie, se arată într-un raport al Transgaz transmis, luni, Bursei de Valori Bucureşti (BVB).
ENTSOG a fost creată în decembrie 2009 cu scopul de a promova crearea unei pieţe de gaze unice la nivelul Uniunii Europene. Din Reţea fac parte 31 de companii din 21 de state europene.
Transgaz estimează pentru 2010 un profit net în stagnare, la 298 milioane lei (72,3 milioane de euro), şi venituri mai mari cu 12%, de 1,4 miliarde lei.
Acţiunile Transgaz au fost tranzacţionate luni, la BVB, la preţul de 224,9 lei pe unitate, în urcare cu 0,81% faţă de referinţă. Transgaz are o capitalizare de 2,64 miliarde de lei.
Compania este controlată de Ministerul Economiei, Comerţului şi Mediului de Afaceri, care deţine 73,5% din capital. Fondul Proprietatea are o participaţie de 14,9% din acţiuni, iar diferenţa de 11,4% din titluri aparţine mai multor acţionari.
RIA Novosti
: Russia-China oil pipeline to be ready by yearend – minister
The construction of the Russia-China oil pipeline will be finished by the end of this year, Chinese Foreign Minister Yang Jiechi said on Sunday.
The project is part of the East Siberia – Pacific oil pipeline, which was launched into operation in December 2009 and is designed to pump up to 1.6 million barrels (220,000 tons) of crude per day from Siberia to Russia's Far East and then on to China and the Asia-Pacific region.
Yang said the Chinese section of the oil pipeline, which would stretch from the settlement of Skovorodino in the Amur Region in the Russian Far East, would become fully operational in 2011.
The Chinese top diplomat praised bilateral cooperation in the energy sphere, saying Russia and China had already signed a series of agreements on oil, natural gas and electricity supplies, and also accumulated extensive experience of cooperation in the sphere of civilian nuclear power engineering.
Yang also said that relations with Russia were a priority of China's foreign policy, adding that Moscow and Beijing held similar positions on many international and regional issues and had vast potential for the development of their interaction.
russiatoday.com: Ukrainian President's Moscow trip brings gas to fore again
Newly elected Ukrainian President, Viktor Yanukovich, has made Moscow his first state visit, with the hotly disputed price for gas a key item on the agenda.
Russia and Ukraine are no strangers to rows over gas. Disputes and disruption have been regular events over the past decade.
That's prompted both Russia and gas consuming countries in Europe to plan new pipelines bypassing Ukraine. For its part, Kyiv has repeatedly demanded price concessions from Moscow. Konstantin Simonov, General Director of the National Energy Safety Fund says Ukraine has been warned repeatedly about moves to market pricing for gas.
"For the last 5 years we can see huge amounts of discussions in Ukraine about the necessity of increasing gas prices and they spoke about this for ages and unfortunately the Ukraine did nothing to renovate its economy, to increase gas prices for common people. So why must we pay for our Slavonic brothers? I don't understand these reasons."
In 2008 alone, Gazprom waived around $8 billion worth of penalties, after Ukraine consumed less gas than it had contracted to buy. It's widely thought that the newly-elected President of Ukraine, Viktor Yanukovich, came to Moscow – with yet another request.
For Russia to cut the price of gas to Ukraine – in effect, renegotiating a deal achieved just months ago between the two country's prime ministers. But President Medvedev was not ready to discuss energy issues until Ukraine's new government is formed.
"We have agreed that the governments and ministers of both countries will discuss energy cooperation – in gas and other areas."
Ukraine's ageing, Soviet-era pipeline network is another issue. The EU offered to help update it – but failed to find the money. Kommersant newspaper suggested, Kiev could let Russia run its gas transit system – as part of the negotiations on gas prices. Konstantin Simonov says the need to resolve the issues will remain well into the future.
"It's impossible to avoid Ukraine in the next 10 to 15 yars, even if we build Nord Stream, even if we build South Stream – we must live with Ukraine."
For his part, Ukraine's new president seems more willing to live with Moscow.  But the best intentions still won't pay the bills. And with its economy in crisis, analysts say Ukraine will struggle to pay its gas bills, whatever the price.

gazeta.kz: Russia and Kazakhstan discussed prospects of organization of parallel work of electropower systems
Almaty. March 9. Kazakhstan Today – The representatives of Russia and Kazakhstan during the meeting in Astana discussed prospects of further cooperation in organization of the parallel work of electropower systems of two countries, the agency reports citing the news agency RosBusinessConsulting (RBC).
According to RBC, during the negotiations, the parties discussed essential conditions of the new contracts on parallel work of electropower systems of Russia and Kazakhstan, purchase and sale of electric energy for the purpose of compensation of hourly volumes of deviations and rendering transit esrvices of electric energy.
energia.gr: Traders Cut Supplies of Petrol to Iran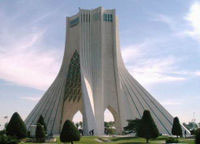 The world's largest oil traders have quietly stopped supplying petrol to Iran in a clear sign that the threat of sanctions and Washington 's behind-the-scenes efforts to convince companies not to sell to Tehran are paying off.
However, the decision by Vitol, Glencore and Trafigura is unlikely to cut Tehran off completely from the global petrol market as traders said Iran 's long-standing suppliers were being replaced by small Dubai-based and Chinese companies.
Although Iran is one of the world's biggest oil producers, its refineries are dilapidated and it suffers from runaway petrol demand because of generous subsidies.
Energy executives said Vitol, Glencore and Trafigura, which have hitherto soldIran half of its petrol imports of 130,000 barrels a day, stopped supplyingTehran because of mounting political risk. "The political and public relations problems more than outweigh the business rewards," said one executive.
The sale of petrol to Iran by non-US companies is legal as fuel imports have yet to be included in sanctions against the country. The companies declined to comment.
Vitol's decision is particularly important as the company is by far the world's largest oil trader. One executive familiar with Iran 's trade said "Vitol consciously decided not to participate in Iran 's tenders" at the start of the year. Trafigura, the Switzerland-based oil and metals trader, stopped selling toIran about three months ago, an industry executive said. "They have concluded that there's too much political and financial risk," the executive said. Glencore stopped supply in late 2009, breaking a relationship with Iran of more than three decades.
The traders' decision comes as both US houses of Congress have backed legislation to impose unilateral sanctions on companies that provide Iran with petrol as well as on insurers of such shipments, such as Lloyd's of London. Supporters of the sanctions describe the petrol imports as " Iran 's economic Achilles heel".
Oil groups such as  Total of France, Lukoil of Russia , Petronas of Malaysia and Royal Dutch Shell also sold petrol to Iran last year. Chinese oil traders, including the secretive ZhenHua Oil, began supplying fuel to Iran in 2009 and now provide up to a third of its imports.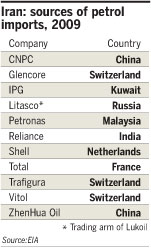 energia.gr: Energy Firms To Create Strategy For European Power Super-Grid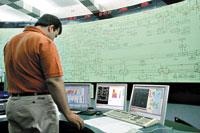 Ten leading European companies gathered Monday to announce the launch of a new group that will help European lawmakers set the framework for the construction of a European electricity super-grid in theNorth Sea .
The first phase of the super-grid would cost about EUR34 billion and would connect England, Scotland, Germany and Norway through 5,000 kilometers of transmission cables, said Eddie O'Connor in an interview with Dow Jones Newswires. O'Connor was speaking on behalf of the new group, Friends of the Supergrid, and is chief executive of Ireland 's Mainstream Renewable Power Company which is a member of the group.
He said construction could start as early as 2015 and would likely take two years to build.
The super-grid, which is still in a conceptual phase, would be able to transmit large volumes of off-shore wind power in the North Sea to areas of high energy consumption, cheaply and efficiently, he said.
The group is composed of companies such as Siemens AG (SI) and Hochtief AG (HOT.XE) of Germany , France 's Areva (CEI.FR), and Prysmian SpA (PRY.MI)ofItaly . The remaining members include Visser & Smit Marine Contracting, DEME Group, Belgium 's transmission operator Elia System Operator SA (ELI.BT), Mainstream Renewable Power and renewable energy research firm 3E.
www.jamestown.org: Russia and Croatia Resurrect Druzhba-Adria Oil Transport Scheme
Prime Minister Vladimir Putin of Russia and Jadranka Kosor of Croatia discussed the oil transportation scheme known as Druzhba-Adria integration during Kosor's recent visit to Moscow. The trip marked Croatia's accession to Gazprom's South Stream project and opened the way for Russian energy companies' expansion to the Adriatic coast (EDM, March 5).
Druzhba-Adria integration is a decade-old proposal to pump Russian oil volumes from the Druzhba pipeline southward, via Hungarian and Croatian pipelines, to the port of Omisalj on Croatia's Adriatic coast, for onward shipment by tankers. The proposal entails using Croatia's transit pipeline, known as Adria Oil Pipeline (Jadranski Naftovod – Janaf), in a reverse mode. Rather than transporting oil from the world market to land-locked Central Europe, as originally intended, the Adria Pipeline would be reverse-used to carry Russian oil for export.
Such use of the Adria Pipeline would jeopardize its role as a non-Russian supply option for Central Europe, reinforcing Moscow's grip on that region's oil supplies. The line's proposed reversal resembles the model of the Odessa-Brody oil pipeline's reverse-use in Ukraine. That line had been built to carry Caspian oil to Ukraine and Poland, thus reducing those countries' dependence on Russian oil. Since 2004, however, Odessa-Brody is being used southward, for Russian oil exports, instead of northward for Caspian oil imports.
An agreement of intent was signed in 2002 on Adria-Druzhba integration and Adria Pipeline reversal. The project did not materialize, however, as the Croatian government understood its strategic implications. The new government, in office since mid-2009, seems tempted by this project; as does the Janaf company, which operates the Adria Pipeline, Omisalj port terminal, and the related infrastructure.
Janaf Chairman, Ante Markov, accompanied Kosor to Moscow for the talks with Putin. The visit re-launched discussions between Janaf and Transneft, Russia's oil pipeline monopoly and Druzhba operator, regarding the Druzhba-Adria proposal. Russian oil producing companies also participated in the talks. GazpromNeft and Lukoil have recently been in negotiations with Janaf about using the port of Omisalj for Russian oil exports, expanding storage capacities there for Russian companies, and creating an international oil trading exchange. Kosor expressed her hope that the Janaf-Transneft negotiations would be continued to a successful completion (Interfax, HINA, March 2, 3; Novi List, March 4; Janaf press release cited by Poslovni Dnevnik, March 4).
The Adria pipeline and associated infrastructure (the system) was built from 1984 to 1990 as a non-Russian supply option, to link the Adriatic coast with Central Europe. The pipeline inland was largely mothballed during the conflicts in ex-Yugoslavia; and has been used sparingly since. The Adria Pipeline has three branches that run from Croatia into Slovenia, Hungary, Bosnia and Serbia, respectively. It has a design capacity of 34 million tons per year cumulatively, and an operating capacity presently of 20 million tons per year, again cumulatively for the three branches. The Hungarian link's capacity (running toward MOL's Szazhalombatta refinery) is said to be 10 million tons per year. Janaf's stakeholders are the Croatian state (the government and several state agencies) with an aggregate 78 percent stake, the oil and gas company INA (where the Croatian government and the Hungarian private company MOL are the main stakeholders) with 16 percent, and other shareholders with 6 percent (www.janaf.hr, accessed March 7; HINA, March 2).
The port of Omisalj is ideally located in a sheltered, deep-water bay of Krk Island in the Adriatic. The port handles supertankers all year-round and Janaf seeks to enlarge the existing storage tank farm with Russian support. Omisalj is connected by underwater pipelines to INA's refineries at Sisak and Urinj-Rjeka onshore. Sisak is the starting point of the oil transit pipeline inland.
The Russians apparently propose using the transit pipeline in reverse in three incremental stages: first at five million tons annually, then 10, and afterward 15 million tons annually, with an option to later expand the line's capacity. The Croats apparently suggest reconstructing and reverse-using the Omisalj-Sisak underwater pipeline as an initial step, one palatable to the influential Eko Kvarner pro-environment and pro-tourism association. The area in question is a major source of revenue for Croatia from tourism. (Interfax, March 2; Poslovni Dnevnik, March 8).
Those Russian-proposed oil volumes seem unrealistic beyond the initial, five million tons per year. Russia is in the process of shifting substantial volumes from the Druzhba system into the Baltic Pipeline System (BPS One apparently completed, BPS Two under construction). The Russians had proposed five million tons per year in the agreement of intent that was signed in 2002.
The Odessa-Brody experience is a useful one for Croatia and the Adria system. Russian oil companies used Odessa-Brody for a long time below its capacity. Moscow's foremost goal is simply to deny the pipeline's use to others, so as to block imports of non-Russian oil into Central Europe. It remains to be seen whether the Croatian government and Janaf can reconcile their business agenda with Moscow's strategic agenda, without cutting off Central Europe from the world oil market via the Adriatic coast.
The Friends of the Supergrid will be based in Brussels
Eurasia Daily Monitor: Medvedev Discards the Ambition of "Energy Super-Power"
Upon his return from the trip to Paris last week, President Dmitry Medvedev held a meeting with Deputy Prime Minister, Igor Sechin, who is supervising the energy sector, and expressed satisfaction about world oil prices that are expected to stay above $80 per barrel (Rossiyskaya Gazeta, March 4). Not that Medvedev needed that information, which is just a wishful estimate, but he obviously wanted to show that he could summon one of Prime Minister Vladimir Putin's closest minions and make him say "Yes, Mr. President. We will do this without fail." Russia's feeble recovery remains so dependent upon the petro-revenues that for Medvedev it is imperative to demonstrate that he is keeping the oil and gas industries under control.
Addressing French business leaders, Medvedev ventured a proposition that "economic growth fueled by commodities exports, if it has not already exhausted its potential, is no longer so relevant for us whatever the case today." He maintains the emphasis on "modernization," but this course is floundering because even the stubbornly optimistic Anatoly Chubais, who now manages the Rosnano high-tech corporation, cannot mobilize sufficient investment power (Vedomosti, March 4). Some adventurous Western money has returned to take its chances on the Russian stock exchange, yet the outflow of direct foreign investments continues (www.gazeta.ru, March 3). This trend could only be reversed if the Russian energy sector begins to generate massive profits again, though such a perspective remains in the "too-good-to-be-true" category.
The oil industry is actually performing above expectations, but Gazprom is facing serious problems and has not –despite a cold winter– restored its pre-crisis level of production. The company has finally admitted that its position on the pivotal European market is weakening while re-negotiating the long-term deals with its key counterparts, relaxing the "take-or-pay" condition and accepting spot-market prices for a part of the contracted volumes. The German E.ON was the first company to receive this preferential treatment, but now every consumer is demanding better terms (Kommersant, March 1). The inevitable result of this uncharacteristic flexibility is a fall in profits, while the finance ministry (supported by Sechin) demands more taxes from Gazprom (RBC Daily, March 4).
Reluctantly, making one concession after another, Gazprom's management finds itself in the unfamiliar and uncomfortable territory of a "buyers market," where its long-cherished principle of "security of supply" becomes nonsensical (Ekspert, March 1). Any other energy giant in such a crunch would have concentrated on investing in core assets and cutting down on operational costs; Gazprom is doing exactly the opposite. An investment decision on the off-shore Shtokman project has been postponed indefinitely, the work on developing the flagship Yamal project on the Bovanenkovskoe gas field is facing delays, yet the luxurious "Millerhof" palace outside Moscow has been decorated (www.gazeta.ru, March 5). What makes this self-destructive business strategy possible is the significant increase in prices for domestic customers, who are now paying more than US consumers for gas, but this trend cannot be sustained.
The key issue that Gazprom is facing now, however, is not Shtokman or energy efficiency, but the Ukrainian dilemma. Viktor Yanukovych, Ukraine's newly-elected president is keen to normalize relations with Russia, which for him means first of all to re-negotiate the deal that resolved the gas crisis of January 2009 and secure a significant cut in gas prices, because his budget is in the deficit too deeply even by Greek standards. Paying a visit to Moscow last week, Yanukovych was eager to make every possible reconciliatory gesture, but the only trump card he could play was the control over Ukraine's gas infrastructure (Nezavisimaya Gazeta, March 5). Selling the proposition for organizing an international consortium with Gazprom's participation would not be easy, particularly with Yulia Timoshenko leading the opposition camp, but it does make solid economic sense (www.newsru.com, March 6).
What constitutes the second horn of this dilemma for Gazprom is that the modernization of Ukraine's gas infrastructure would make the South Stream project redundant, because all the additional volumes that Southern Europe needs could be delivered without constructing a hugely expensive pipeline across the Black Sea. Gazprom is committed to the Nord Stream project in the Baltic Sea, which will inevitably require more funding than currently budgeted, so cancelling the hugely expensive South Stream might help to balance its books. The problem is that Putin continues to negotiate arrangements with potential partners, most recently Croatia, as if the South Stream is a done deal (Ekspert, 2 March).
Medvedev, with his eight years of experience as the chairman of Gazprom's board, may understand the internal intrigues in this Leviathan company even better than Putin, and he knows who benefits from the deeply corrupt business of pipeline construction. He has to make sure that the decision to cancel the South Stream mega-project is his victory shared with Yanukovych and the EU partners, who could find it opportune to postpone the Nabucco enterprise. Any disagreement with Putin is certain to be sharp, but insightful oligarchs now find it possible to mention casually that the prime minister has incomplete and distorted information (Kommersant, March 2).
Putin is certainly a grandmaster of bureaucratic infighting, but he may take his position of power too much for granted. His recent demand to increase pensions by 6.5 percent was too populist even for veteran Finance Minister, Aleksei Kudrin, who duly –and in vain– pointed out that the federal budget went deeper into the red (Vedomosti, March 5). Public support for Putin's paternalist rent-distribution model remains strong, and the understanding that petro-prosperity is over emerges only slowly, despite Medvedev's efforts at mobilizing elite groups to become stake-holders in modernization. The only issue that makes Putin nervous is the case "Yukos versus Russia" that finally opened last week in the European Court of Human Rights (www.gazeta.ru, March 4; Novaya Gazeta, March 5). Unlike the openly farcical process against Mikhail Khodorkovsky and Platon Lebedev in Moscow, the international proceedings could put Putin on the spot, and he knows that he might be personally incriminated. Medvedev needs a series of strong moves in the not-great but still crucial energy game, however, he has to time it precisely.