Adevarul: Energia, la loc comanda!
După jumătate de an de dezbateri pe marginea intenţiei Ministerului Economiei de a grupa producătorii de energie în două mari companii, alături de minele de cărbune, proiectul se loveşte de opoziţia Consiliului Concurenţei.
În primul rând, oficialii acestei instituţii susţin că diminuarea numărului producătorilor de energie ar putea duce la creşterea preţurilor. "Experienţa arată că, pe pieţele unde există un număr mai mare de producători, preţurile la energie sunt mai mici, în beneficiul consumatorilor", arată un raport al Consiliului Concurenţei şi al Societăţii Academice din România.
Mai mult, Concurenţa nu este de acord nici cu modul în care ministerul vrea să şteargă datoriile Termoelectrica şi ale Companiei Naţionale a Huilei, în valoare de 3,5 miliarde de lei. "Dacă nu sunt însoţite de măsuri de restructurare reală, altele decât gruparea pur contabilă în cei doi operatori naţionali, care să elimine riscurile ca în viitor să se acumuleze din nou astfel de datorii, sprijinul acordat acestor două entităţi reprezintă ajutor de stat incompatibil", se menţionează în raport.
În replică, secretarul de stat pentru energie, Tudor Şerban, a declarat pentru "Adevărul" că ultimul cuvânt aparţine autorităţilor de concurenţă de la Bruxelles şi, dacă verdictul acestora va coincide cu cel al instituţiei din România, proiectul va fi modificat.
Vocea Rusiei: Moscova nu i-a răspuns lui Iuşcenko la solicitarea de a se întâlni cu Medvedev
Solicitările preşedintelui Ucrainei, Viktor Iuşcenko, de a se întâlni cu şeful statului rus, Dmitri Medvedev, la summit-ul CSI, rămân fără răspuns. Summit-ul urmează să se desfăşoare în perioada 8-9 octombrie la Chişinău.
Purtătorul de cuvânt al preşedintelui Rusiei, Natalia Timakova, a menţionat că în programul lui Medvedev nu este planificată o întâlnire separată cu Iuşcenko.
RIA Novosti: Russia, Turkmenistan reach deal on gas supply restart
MOSCOW, October 7 (RIA Novosti) – Russia has reached an agreement with Turkmenistan on resuming natural gas supplies from the Central Asian country, the press secretary of the Russian president said on Wednesday.
"The resumption of gas supplies is the result of negotiations held between the Russian and Turkmen presidents in September during the visit by the Russian head of state to Turkmenistan," Natalia Timakova said.
Timakova said the parties reached a political agreement on the resumption of gas supplies, and that Gazprom is now carrying through the decision.
The problem with Turkmen gas deliveries began in early April, when an explosion and ensuing fire forced Turkmengaz, the country's state-run gas company, to suspend supplies to Russia.
Turkmenistan earlier accused Russia of failing to give warning that it was reducing gas imports, resulting in a buildup of pipeline pressure that caused the blast. Gazprom reduced gas imports after a drop in demand from European consumers amid the global economic crisis.
Turkmen President Gurbanguly Berdymukhammedov said after the talks with his Russian counterpart Dmitry Medvedev in September in the Caspian port city of Turkmenbashi that all issues relating to the resumption of Turkmen gas supplies to Russia had been resolved, and that Gazprom would buy natural gas from Turkmenistan according to a specific formula, as the Russian company considers the current price too high given the economic environment.
RIA Novosti: Finland to back Nord Stream gas pipeline project
BRUSSELS, October 7 (RIA Novosti) – Finland, which earlier raised environmental concerns over the construction of the Nord Stream gas pipeline across the Baltic Sea, is set to give its approval to the project, a Belgian radio station reported on Wednesday.
The Brussels-based radio station Contact said that Finland's Minister of European and Migration Affairs Astrid Thors expected his country to give an environmental approval for the Nord Stream construction.
The Nord Stream pipeline, which will pump gas from Siberia to Europe under the Baltic Sea, bypassing East European transit countries, is being built jointly by Gazprom, Germany's E.ON and BASF, and Dutch gas transportation firm Gasunie at an estimated cost of $12 billion.
The ambitious pipeline project is scheduled to be completed in 2012. The first of two parallel pipelines, approximately 1,200 kilometers (750 miles) long, each with a transport capacity of some 27.5 billion cu m per annum, is to become operational in 2010.
Some countries, including Sweden, Estonia and Finland, earlier questioned the environmental safety of the Baltic Sea pipeline.
energia.gr: Russian,Czech Presidents To Discuss Energy,Trade Oct 14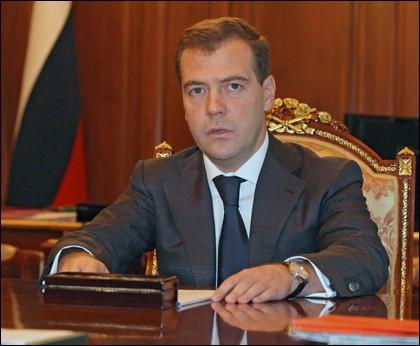 Czech President Vaclav Klaus will visit Russia Oct. 14 for talks with his Russian counterpart, Dmitry Medvedev, on energy and trade, the RIA Novosti news agency reports Wednesday, citing the Kremlin.

Russia supplies 75% of the Czech Republic's natural gas and about 70% of its oil, RIA Novosti reports.
energie.gr: Natural Gas Execs Put Faith In Industry's Long-Term Outlook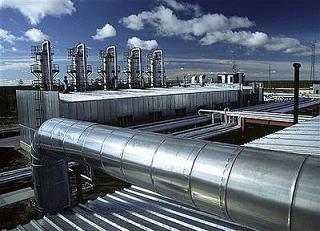 The global financial and economic crisis has taken its toll on the natural gas industry, with sharp declines in prices and consumption, but industry executives on Tuesday expressed their faith in the long-term outlook.

"Primary gas consumption's share in the energy matrix is expected to be stable or rising in the next 25 years, at around 22%; historically that share in the matrix has never stopped increasing," said Antonio Brufau, chairman and chief executive of Spain's Repsol YPF (REP), in a speech to the World Gas Conference.

Emerging countries are going to be the main drivers of future natural gas demand, especially as incomes start to rise in places such as China or India, he said.

"If we believe in the economic health of these countries, then we must believe in the health of natural gas demand," Brufau said.

Brufau said he has doubts about the consensus forecast that points to an excess of natural gas supplies through 2013.

"In my opinion this view is subject to a high degree of uncertainty," Brufau said. "Although I admit it is the most likely outcome, we must bear in mind that the market is now more complex."

In Europe, a major center for demand, consumption will likely fall 7% in 2009 compared with 2008, according to Bernhard Reutersberg, chief executive of German gas company Ruhrgas, a subsidiary of E.ON AG (EOAN.XE).

Demand should start to pick up again from next year, although its still too early to know the full impact of the crisis, he said.

"There will be a slight recovery in 2010, and present decreases will likely be overcome in two or three years," Reutersberg said.

Whether the slide represents a change in the long-term trend for growth in natural gas use is still unclear, the executive said.

Alexei Miller, chief executive of Russian gas giant Gazprom (GAZP.RS), also pointed to countries such as China and India which are undergoing an "impetuous process of industrialization, urbanization and other mobilization."

Energy demand will be growing but there will be limited contributions from oil and nuclear power, while alternative energies will be "insignificant," he said in a speech.

The case of Gazprom highlights the fact that, just as with the oil industry, geopolitics also play a significant role in natural gas markets. A dispute between Russia and Ukraine has seen gas deliveries to a swath of European countries cut off intermittently over recent years.

Seeking to allay some of those fears, Miller said that Gazprom is committed to "fulfill its long term obligations," and that it's necessary to "dispel ideological and political prejudices."

For now, the world won't be able to live without fossil fuels, and natural gas is the most environmentally-friendly, he said, echoing calls by a number of the executives to brand natural gas as the cleanest of fossil fuels, and one which can help bridge the gap to a world of alternative fuels.

A study by the International Gas Union projects that global demand for natural gas will likely rise a third, to 4 trillion cubic meters by 2030, up from around 3 trillion cubic meters currently, as global economic growth and the desire for cleaner fuels pushes sales of natural gas to new limits.

The study claimed that greater use of natural gas will necessarily underpin any push for stricter environmental standards and lower carbon dioxide emissions.

The study finds that the share of natural gas in the global fuel mix could rise to 28% from 21% by 2030 if governments continue pushing for cleaner fuels.

Colin Lyle, the study's coordinator, said that increasing the world's dependence on natural gas isn't as risky as it may seem.

"There is no 'peak oil' problem for gas," he said.

In an interview on the sidelines of the conference, Lyle said new technologies are constantly providing gas producers with more efficient ways to extract gas.

RIA Novosti:
As a result, the world now has two to three times more natural gas than it did decades ago, when experts said the world was on the verge of running out of gas, he said.
RIA Novosti: Gazprom chief negotiates terms of joint venture in Bolivia
BUENOS AIRES, October 8 (RIA Novosti) Gazprom chief, Alexei Miller, met on Wednesday with his Bolivian colleagues to discuss the establishment of a prospecting joint venture.
In mid-September Gazprom and Total have signed a memorandum with Bolivian company YPFB on gas exploration and extraction, and the possible creation of a joint venture in Bolivia.
"We have managed to agree on the time frame for the joint venture," Miller told journalists on the sidelines of the International Gas Congress currently underway in the Bolivian capital, Buenos Aires.
Gazprom's press service confirmed that Miller met with Bolivian Minister of Hydrocarbons and Energy Oscar Coca and YPFB chief Carlos Villegas on Wednesday.
Miller said Russia could take part in the engineering of a 8,000-km trans-continental gas pipeline to link Argentina, Bolivia, Brazil, Venezuela, Paraguay and Uruguay. The project's estimated costs are expected to top $23 billion.
Bolivia is second in Latin America after Venezuela in terms of natural gas reserves (1.5 trillion cubic meters) and has a high gas-bearing potential.
Gazprom and YPFB signed a memorandum of understanding in February 2007 for prospecting and infrastructure projects as well as the training of staff.
The blocks selected by Gazprom experts – Sunchal, Acero and Carohuaicho – are located in southeastern Bolivia within the gas-bearing Subandino Sur basin. Experts estimate they contain up to 300 billion cubic meters of gas.
russiatoday.com: Qatargas CEO says gas union to promote supply advantages
Gas giant Qatar has told RT details of its cooperation union with Russia, which has been criticized as a ´cartel´ by the U.S.
Russia, Qatar and Iran, who together control more than 60% of global natural gas reserves, last year agreed to create a 'gas OPEC' for joint exploration and production. Consumer nations fear the troika will drive up prices. But the head of Qatargas told Business RT they will not put in OPEC-style production quotas, or market control mechanisms.
President and CEO of Qatargas, Faisal al-Suwaidi emphasized that gas is a different commodity to oil and that market control mechanisms as used by OPEC, the oil producer's cartel aren't going to happen.
"I don't think this (production quotas, other market control mechanisms) will happen. It's not oil. Gas, especially LNG, is a totally different business, it's a long-term business. There's a pricing formula, quantities that are already specified, and more importantly confidentiality agreements, that you cannot discuss the price and other commercial issues. The aim of cooperation is to make more quantities available to the market. Savings can happen. One example that comes to mind is sending cargoes for each other. These will lead to a legal framework, these are advantages."
The head of the worlds largest LNG producer, al-Suwaidi noted that while the proposal for a gas union had created some concern, the intent behind it was to create greater certainty and clarity of supply, with better outcomes for consumers.
"This has given some buyers bad impression, but this is good for consumers, not necessarily just for producers. It will increase the reliability of existing plans, future plans, we will exchange views how to do better job, cooperating. It will be good for all the markets, and all the consumers."