Bursa: Enel a transferat companiile deţinute în România către o subsidiară din Olanda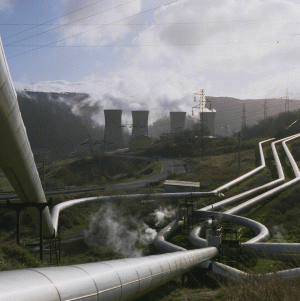 Grupul Enel a transferat, în ultimele două luni ale anului trecut, acţiunile deţinute la companiile controlate în România către Enel Inves-tment Holding BV, subsidiară a gigantului energetic italian înregistrată în Olanda. Potrivit Mediafax, Consiliul de Administraţie al Enel Investment Holding BV (societate privată cu răspundere limitată – n.r.) a aprobat, pe 5 noiembrie, reorganizarea companiilor româneşti ale Enel, excluzând operaţiunile din sectorul energiei din resurse regenerabile, se arată în raportul de activitate al grupului italian pentru anul 2009.
Astfel, Enel Investment Holding (EIH) a preluat de la Enel SpA 80% din acţiunile Enel România şi câte 64,4% din capitalul Enel Distribuţie Muntenia şi Enel Energie Muntenia, adică toate acţiunile deţinute de Enel în urma acordului de privatizare a Electrica Muntenia Sud.
Ulterior, în luna decembrie, Enel Distribuzione SpA a vândut, către EIH, pentru un total de 460,1 milioane de euro, restul de 20% din acţiunile Enel România (pentru suma de 100.000 euro), alături de pachetele majoritare de 51% deţinute la Enel Distribuţie Dobrogea (pentru 160 milioane euro), Enel Distribuţie Banat (220 milioane euro) şi Enel Energie (80 milioane euro).
Prin preluarea Enel Distribuţie Banat şi Dobrogea, EIH înglobează şi firma Enel Servicii Comune SRL, care furnizează servicii celorlalte companii Enel din România şi este deţinută în proporţii egale de cele două foste filiale ale Electrica, se arată în raport.
În plus, prin transferul participaţiilor la Enel Distribuţie Muntenia şi Enel Energie Muntenia, EIH şi-a asumat toate obligaţiile Enel din acordul de privatizare a Electrica Muntenia Sud.
Cea mai importantă dintre acestea este opţiunea de vânzare, de către Electrica, a unui pachet adiţional de acţiuni de 13,6% – 23,6%, tranzacţie estimată la o valoare de 179,4 milioa-ne euro, din care 152,5 milioane euro atribuite Enel Distribuţie Muntenia şi 26,9 milioane euro Enel Energie Muntenia.
Conform acordului de privatizare încheiat între AVAS şi Enel, Electrica are opţiunea de a vinde 13,6% din acţiunile încă deţinute la cele două companii care înglobează acum activele şi operaţiunile fostei Electrica Muntenia Sud.
Electrica mai deţine 23,6% din acţiunile acestor companii, însă 10% sunt rezervate angajaţilor, care îşi pot exercita opţiunea de cumpărare în fiecare an în perioada 2009-2012, între 1 iulie şi 31 decembrie, într-una sau mai multe tranşe, potrivit raportului Enel. Acţiunile nesubscrise de angajaţi pot fi incluse în opţiunea de vânzare deţinută de Electrica, Enel având astfel varianta să cumpere, acum prin EIH, până la 23,6% din capital.
Romania Libera: Polonia ameninţă monopolul Gazprom în Europa
Polonia ar putea deveni un important furnizor de gaz pentru Europa, acoperindu-şi în acelaşi timp întreaga cerere de gaz pe plan intern. În această ţară a fost descoperit un zăcământ de gaz de şist, comparabil ca mărime cu cel din regiunea rusă Iujno-Tombeisk. Exploatarea zăcământului recent descoperit va începe deja în luna mai, prin implicarea companiei americane ConocoPhillips.
Dacă imensa capacitate a acestui zăcământ va fi confirmată, rezervele totale ale gazului din UE vor creşte cu 47%. Experţii consideră că proiectele europene privind extracţiile gazului de şist ar putea deveni în următorii zece ani o mare ameninţare pentru Gazprom, notează cotidianul rus Kommersant, citat de
Agerpres
.
Potrivit informaţiilor agenţiei Wood Mackenzie, specializată pe studii în domeniul petrolului şi gazului, în Polonia au fost descoperite importante rezerve de gaz de şist: circa 1,36 trilioane de metri cubi. Acestea se află în regiunile de nord şi centrale ale ţării. Accesul la gazul de şist, care "zace" în zone stâncoase, a devenit posibil doar după apariţia de noi tehnologii de extragere, elaborate în SUA.
După cum informează The Times, deja în luna mai primul proiect pentru exploatarea zăcământului de gaz de şist din Polonia va fi demarat de compania americană ConocoPhillips. După ea vor urma companiile americane Exxon Mobil şi Marathon, precum şi cea canadiană Talisman Energy.
Dacă datele privind volumul de gaz, oferite de Wood Mackenzie, vor fi confirmate, atunci rezervele de gaz demonstrate ale Uniunii Europene (UE) se vor majora cu 47%. Această cantitate este suficientă pentru ca Polonia să-şi poată asigura în mod independent consumul intern de gaz, în condiţiile în care la ora actuala ţara este nevoită să importe 72% din gazul care îi este necesar. Consumul anual de gaz este în Polonia de circa 13,7 miliarde de metri cubi, din care 30% sunt asiguraţi din extrageri proprii, subliniază cotidianul rus Kommersant.
Principalul exportator de gaz în Europa, Gazprom, a livrat în 2009 o cantitate de 9 miliarde de metri cubi de gaz în Polonia. La începutul anului, Varşovia a avut probleme serioase cauzate de creşterea consumului de gaz. Iniţial, autorităţile ţării vizau chiar limitarea consumului de gaz pentru consumatorii industriali, însă ulterior Polonia a reuşit să ajungă cu Gazprom la o înţelegere privind livrări suplimentare şi preţuri mai mici la gaz. Cu toate acestea, ţările europene încearcă de ani de zile să găsească o alternativă la livrările Gazprom, care asigură circa 255 din cantităţile de gaz necesare Europei.
În opinia specialiştilor, datorită acestor extrem de bogate zăcăminte descoperite în Polonia, Europa şi-ar putea diminua dependenţa faţă din livrările din Rusia. Oisin Fanning, preşedintele companiei britanice San Leon Energy, care a obţinut de asemenea licenţă pentru extragerea de gaz în Polonia, a declarat: "Acum are loc lupta pentru teritorii. Polonia va deveni un important producător de gaz. Toate marile companii manifestă interes, iar Gazprom pare destul de îngrijorat în legătură cu aceasta". Potrivit lui Fanning, guvernul Poloniei sprijină în mod activ proiectul privind extragerea gazului de şist.
Pentru Gazprom, proiectul din Polonia ar putea constitui o serioasă ameninţare, notează Kommersant. Potrivit lui Mihail Krutihin de la RusEnergy, polonezii afirmă că, în afară de gazul de şist, ei mai au circa 1,5 trilioane de metri cubi de gaz natural în zone de mare adâncime, iar "aceasta pare a fi adevărat". Dacă va începe exploatarea industrială a acestui gaz, atunci Gazprom îşi va pierde poziţiile în Europa. Potrivit expertului, pentru exploatarea zăcămintelor poloneze manifestă un interes uriaş mari companii internaţionale, care "stau practic la coadă".
În acelaşi timp, în opinia lui Edward Kott de la LCM Commodities, extragerea gazului de şist va constitui un proces anevoios şi îndelungat, astfel că până la exploatarea industrială a acestor zăcăminte ar putea trece zece ani, părere împărtăşită de Krutihin, care afirmă că numai evaluarea eficienţei economice şi rezervelor proiectului ar putea dura chiar şi doi ani.
RIA Novosti: Russia signs $400mln deal for nuclear fuel supply for Slovakia NPP
Russia on Wednesday signed a long-term deal worth around 300 million euros ($399 million) for the delivery of nuclear fuel for the third and fourth reactors of the Slovakian nuclear power plant at Mochovce.
The contract was signed between Russia's state-controlled nuclear fuel producer TVEL and Slovenske Elektrarne during Russian President Dmitry Medvedev's visit to Slovakia.
The contract, which was concluded for the period from 2012 to 2017, provides for the supply of the first two primary circuits and five recharge sets of fuel assembly for each of the power units that are currently under construction, TVEL said in a statement.
"Units of the Slovak NPP are to be supplied with advanced fuel with higher than average enrichment providing more benefit as a result of better burn-up fraction and more economic fuel makeup," the statement said.
Nuclear power plants in Slovakia were built using Russian light-water reactor technology. Under an inter-governmental agreement signed between the Soviet Union and Czechoslovakia, Russian technology was used to build and operate the Bohunice plant, with a capacity of 1.76 GW (four VVER-440 units) and the Mochovce plant with an output of 880 MW (2 VVER-440 units).
today.az: SOCAR to build gas storage in Nakhchivan Autonomous Republic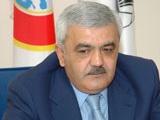 The State Oil Company of Azerbaijan (SOCAR) continues preparations for construction of a gas storage in the Nakhchivan Autonomous Republic of the country.
On April 7, SOCAR president Rovnag Abdullayev said in Baku that one of the German companies is involved in designing of this  gas storage.
"German companies RWE and E.On have already shown interest in its building and exploitation. Building work will be begun after completion of designing. The gas storage and gas pipeline line will be built in Turkey to supply Nahchivan by this country," Abdullayev said. The autonomy has received gas from Iran so far.
"Capacity of the gas storage will make 90 million at the first stage and then will be increased up to 150 million cu m," Abdullayev added.
today.az: SOCAR plans to export more oil through Russia in 2010
The State Oil Company of Azerbaijan (SOCAR) has a possibility to satisfy Russia's inquiry for increase of Azeri oil export via Baku-Novorossiysk pipeline.
SOCAR President Rovnag Abdullayev says that in 2010 it is planned to export up to 2.5 million tons of oil via Baku-Novorossiysk pipeline.
"We have no possibility for larger volume of supplies. Out of overall production we will direct 6.2 million tons of oil for refining and export the remaining via Baku-Novorossiysk. We will be able to meet Russia's inquiry only on the condition of oil production increase by our Company," Abdullayev noted.
inform.kz: Nazarbayev and Yanukovich agreed on transit of 6 mln tons of Kazakh oil through Ukraine
ASTANA. April 7. KAZINFORM /Kanat Kulshmanov/ Presidents of Kazakhstan and Ukraine Nursultan Nazarbayev and Viktor Yanukovich have agreed on transit of 6 mln tons of the Kazakh oil through Ukraine.
Head of the State Nursultan Nazarbayev has said it during negotiations with V.Yanukovich.
"We discussed prospects of mutual cooperation in the oil and gas sphere and supplies of the Kazakh oil to the Ukrainian Refinery as well as opportunities of transit of 6 mln tons of oil through Ukraine", the Kazakh President said.
trend.az: EU ambassador: Absence of gas agreement between Azerbaijan and Turkey from first stage of Shah Deniz field is not serious problem for Nabucco
The absence of bilateral agreements between Azerbaijan and Turkey on gas extracted from the first stage of development of Shah Deniz field, and its transit are not serious problems in the implementation of the Nabucco pipeline project, the EU ambassador to Azerbaijan Roland Kobia said.
"Bilateral agreements between Azerbaijanand Turkey are welcomed, but for the transit of gas through the Nabucco, everything is ready and was reflected in the inter-governmental agreement. We do not believe this is the main obstacle in implementing the project," saidKobia at press conference on April 6.
The intergovernmental agreement on gas supplies, which will be extracted from the second stage of development of Shah Deniz field via Nabucco pipeline, has already been achieved in Ankara last year. The document contains all the conditions for transit of gas.
The South Corridor project, which includes the construction of the Nabucco gas pipeline, will be discussed in Baku during the visit of EU Commissioner for Energy Günther Oettinger. Oettinger will make a three-day visit to Azerbaijan on April 15. Oettinger replaced Andris Piebalgs at this post.
Nabucco is a mutually beneficial project, as will bring gas to Europe and will provide new routes, and at the same time, it will give Azerbaijan an opportunity to diversify its energy customers, said Kobia.
South Corridor is one of the priority energy projects for EU, which aims to diversify routes and sources of supply and thereby increase the energy security of European countries.
Priority project for the European Union within the "Southern Corridor" is a gas pipeline project, Nabucco, which aims to transport gas from the Caspian region and the Middle East to the EU countries. Azerbaijan is considered as a potential gas supplier for this project.
energia.gr: New Ukraine Prime Minister Vows Revisions to Russia Gas Pact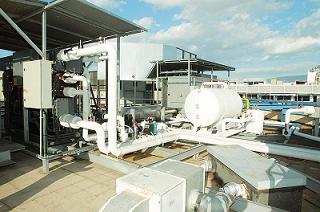 Ukrainian Prime Minister Mykola Azarov said Wednesday he expects natural-gas supply contracts from Russia to Ukraine to be revised.
"We will achieve a revision of the gas agreements," Azarov said at a cabinet meeting. Azarov and his ally, President Viktor Yanukovych, say that the price Ukraine pays Russia for gas under a January 2009 agreement is excessively high and are seeking to renegotiate the contract with Moscow .
Azarov accused the previous government of former Prime Minister Yulia Tymoshenko, who now leads the opposition, of concluding a "shackling gas agreement" with Russia that "sucks an excess $3.5 billion per year from the state compared with European prices."
The new administration in Kiev last month offered Russia a stake in a consortium to run Ukraine 's pipeline system, which transports 80% of Russian gas flows to Europe . No agreement was reached, but Russian Prime Minister Vladimir Putin said "no issue is closed to us" after meeting Azarov in MoscowMarch 25.
A reduction in the price of gas from Russia would be a boost to Ukraine 's economy, which is struggling to pull out of a slump that saw gross domestic product drop by 15% in 2009. The economy is powered by energy-hungry industry in the east of the country, which needs cheap gas to remain profitable.
In a meeting with Yanukovych Tuesday, Azarov said an increase in the price of gas to $330 per 1,000 cubic meters in the second quarter of the year, from $305 in the first quarter, would cripple the key chemical and metals sectors.
Ukraine is negotiating with the International Monetary Fund on the resumption of a $16.4 billion bailout program that depends on the new government holding a tight budgetary line. The gas price weighs heavily on the budget because of large state subsidies. Azarov said the high gas price made developing a state budget for 2010 "extreme work."
energia.gr: Commission to Outline New Energy Action Plan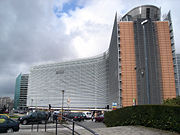 The European Commission will present the priorities of its 2010-2014 energy action plan during a meeting of energy ministers at the end of May.
The EU executive will inform ministers next month about the long-awaited plan, which will set out policy priorities in the field of energy for the next five years, Energy Commissioner Günther Oettinger's spokesperson confirmed.
Originally intended to take effect this year, it has already been delayed and the EU executive is now expected to adopt the plan at the beginning of 2011.
The plan represents the follow-up to the 2007-2009 blueprint approved by European leaders in 2007, which launched a common European energy policy. It resulted in the adoption of the energy and climate package, which turned the EU's '20-20-20′ goals into legislation, and the third energy market package, which sought to further liberalise the bloc's energy market.
Spain , which holds the EU's six-month rotatingpresidency, had pushed for the plan to be adopted at the spring summit in March, with no success.
Madrid presented a report outlining the priorities of the energy action plan for 2010-2014 at an informal meeting of energy ministers in February, taking the EU's SecondStrategic Energy Review as the basis of the future strategy.
While the 2007-2009 plan concentrated on sustainability and the internal market, the new roadmap would focus on security of supply issues and technology development, Spain said, noting that it would also include long-term priorities and a strategic analysis of the energy sector of 2030-2050.
Some upcoming proposals have already been announced, including a revision of the EU's Energy Efficiency Action Plan. The new energy commissioner said he would present proposals at the beginning of next year, after the outgoing Commission had decided against presenting a draft.
The EU executive is also considering presenting a new infrastructure package in November, which would seek to address the integration of renewable energies into the grid and the development of smart grids.
This spring, the Commission will publish a communication on the evaluation of the Trans-European Energy Networks (TEN-E), which rank energy infrastructure projects that are eligible for EU assistance.
A new energy security and infrastructure instrument to replace TEN-E is due to be presented in June, according to sources.