EVZ: Cum a scăzut consumul de energie în 2009
Standard.ro: Holdingul bulgar de energie, desfiinţat
Guvernul bulgar va desfiinţa, în cel mult două săptămâni, grupul Bulgarian Energy Holding (BEH), care reuneşte cinci dintre cele mai mari companii deţinute de stat cu activităţi în domeniul energiei şi este unul dintre acţionarii proiectului Nabucco, potrivit Novinite. BEH a fost înfiinţat în februarie anul trecut de auto­rităţile bulgare, iar din componenţa sa face parte Bulgargaz, transportatorul de gaze.
Gardianul: Strategii rusi ataca Ucraina folosind presa din Italia
Din cauza crizei economice mondiale, Ucraina se va diviza in trei, sustine "Limes", revista italiana de geopolitica. Cum Roma este partenerul cel mai fidel din Uniunea Europeana pentru Moscova, putem deduce ca avem in fata un nou scenariu de inspiratie ruseasca.
Ucraina se va rupe in trei mari regiuni, prorocesc expertii revistei "Limes": Ucraina de Rasarit si Crimeea. Este vorba aici de regiunile Harkov, Luganskaia, Donetk, Dnepropetrovsk, Zaporojie, Gherson. Toate vor intra in componenta Federatiei Ruse; Ucraina Centrala: regiunile Cernigov, Sumskaia, Jitomir, Kiev, Poltava, Vinnita, Cerkasi, Kirovograd, Nikolaevsk, Odessa, Hmelnitki si Cernauti (adica nordul Bucovinei). Toate vor intra in noua Uniune Rusa; Ucraina de Vest: regiunile Rovensk, Livov (Lviv, adica Liov), Ternopoli, Ivano-Frankovsk, Zakarpatia sau Transcarptia, adica nordul Maramuresului istoric, cu nordul Ungariei si al Slovaciei. Toate vor forma un bloc neutru. Mai ales ca multi au religie greco-catolica – adaugam noi. Strategii de la "Limes" cred ca regiunea Volinia va trece la Belarus.
Vladimir Putin coace "Proiectul Rusia"
Ambitiile geopolitice ale Rusiei au inceput sa-i nelinisteasca pe strategii Statelor Unite, crede "Limes". Administratia Barak Obama ar fi preocupata de doua primejdii ascendente pentru securitatea americana: interdependenta tot mai mare dintre tarile Europei de Est si de Vest si dezvoltarea sferei de influenta a Rusiei in limitele spatiului ex-sovietic – in Balcani, in Bazinul Marii Negre, in Orientul Apropiat, in America Latina si in Africa. Cel mai mare pericol pentru interesele americane l-ar constitui refacerea axei Berlin – Moscova. Revista considera ca aparitia unui "OPEC al gazelor" este o stire proasta pentru Administratia Obama, fiindca se regasesc tari cu un potential urias: Rusia, Iran si Qatar. Putin si Medvedev elaboreaza "Proiectul Rusia", care presupune readucerea in componenta Federatiei Ruse a Transnistriei, a sud-estului Ucrainei si a Kirgizstanului. De asemenea, ei au conceput noua Uniune Rusa, cu Belarus, Ucraina Centrala, Armenia cu Nagornii Karabah (Karabahul de Munte), Kazahstan si Tadjikistan. Se va finaliza acordul uniunii militare cu Uzbekistanul. Deocamdata, Moscova isi admira "trofeele de razboi": Osetia de Sud si Abhazia, scrie revista italiana pentru Rusia. Dupa ce a redus Georgia la tacere, Kremlinul si-a aratat clar intentiile: sa bareze intrarea americanilor in Asia Centrala. Eu cred insa ca invazia rusilor din Georgia este un raspuns adecvat la ofensiva americana din Kosovo, dar Rusia are din nou probleme grave in Caucaz: Cecenia, Ingusetia, Daghestan. Se pregatesc guberniile din Siberia. Cred ca americanii si alte forte vor tine seama la momentul potrivit de aceste forte centrifuge din noul imperiu rus. Italienii (a se citi strategii rusi) de la "Limes" cred ca America nu poate controla urmarile geopolitice ale extinderii NATO, dar ultima batalie este inca departe, poate dincolo de mandatul lui Barak Obama.
Proiectul Clubului Prieteniei – o noua perspectiva
Rusia vrea sa construiasca in Europa un club al prieteniei, avand alaturi Germania. In acest club ar intra Italia, Franta, Spania, Ungaria, Serbia, Bulgaria, Grecia si Cipru. Fiecare din alte interese. Nu vor fi uitati nici alti parteneri ai Rusiei: Portugalia, Norvegia, Finlanda, Belgia, Austria, Slovenia, Croatia si Macedonia. De ce Finlanda si Norvegia ar nutri sentimente asa de calde fata de Moscova este un mister pe care numai strategii "italieni" il cunosc. Pentru a face fata acestor provocari, Statele Unite se pot baza pe sustinerea tarilor, considerate conventional "dusmanii Rusiei": Marea Britanie, Polonia, tarile baltice, Romania, Suedia, Georgia si Kosovo. "Toate acestea, cu exceptia Suediei, Georgiei si Romaniei, sustin prioritar Statele Unite si formeaza in Europa asa-numitul nucleu euro-american", arata "Limes". Dupa cum se vede, conform logicii inverse, nu Rusia este dusmanul istoric al acestor tari, ci aceste tari mici ar fi "dusmanii Rusiei". Un argument suficient pentru a deduce ca avem in fata un scenariu tipic rusesc. Este nostim ca Polonia este trecuta la "dusmani" pur-sange, dar nu si Romania care a avut de suferit chiar mai mult in trecut din cauza obsesiilor imperiale ale rusilor. Daca Romania are o pozitie nuantata in problema Kosovo, acest lucru denota o abordare dintr-o perspectiva specifica interesului nostru national, iar nu in functie de relatia cu Moscova. "Ce facem cu Moldova?", se intreaba in acest context geopolitic scenaristii rusi. Care Moldova? Teritoriul istoric dintre Nistru si Carpati, de la Hotin-Cernauti la Galati si Cetatea Alba? Evident, pe ei ii omoara grija Republicii Molotov…
Vocea Rusiei: OPEC vrea să se întâlnească cu companiile ruseşti
Organizaţia ţărilor exportatoare de petrol (OPEC) a propus organizarea unei întâlniri la Moscova cu Ministerul rus al Energiei şi companiile petroliere ruseşti, a anunţat vicepreşedintele Lukoil, Leonid Fedun.
Potrivit lui, acţiunile coordonate ale OPEC au permis crearea unor condiţii pentru stabilirea unui preţ acceptabil al petrol.
Pravda: Medvedev to thaw Russia-Belarus relations
Thursday, Sochi. A meeting will take place between the Presidents of the Russian Federation and Belarus, Dmitry Medvedev and Aleksandr Lukashenko. On the agenda: a thaw in bilateral relations after several weeks of sticking points and exaggerated news by a foreign press eager to find problems but not to report on positive developments.
The meeting, confirmed by the Kremlin Press Service, comes at a time when several political and economic disputes have arisen. Among these was Lukashenko's refusal to sign Belarus in with the constitution of a CSTO Rapid Reaction Force. The Collective Security Treaty Organisation is composed by the Russian Federation, Armenia, Belarus, Kazakhstan, Kyrgyzstan, Tajikistan and Uzbekistan.
However in several other areas, most importantly ones concerning social and economic development, the ties between the two states proceed apace and this meeting in Sochi should herald a new era of friendly and fruitful relations between two brother-states.
During the meeting the parties will discuss questions relating to bilateral cooperation on a number of issues, the process of integration of Russia and Belarus into an Integrated State, South Ossetia and Abkhazia, a loan from Moscow and gas deliveries to Belarus. Prime Minister Putin will also meet with Aleksandr Lukashenko to discuss economic issues regarding the formation of a common economic space among Russia, Belarus, Ukraine and Kazakhstan.
Pravda: Peru Helicopter Company Now Russian Owned
Helisur is Peru's largest helicopter company. The Russian air carrier Utair has made the acquistion which will serve to greatly expand the helicopter activities of the company on the South American continent. The amount involved in the acquisition has not been disclosed.
Helisur was established in 1994. It has worked jointly with oil and gas companies and mining enterprises operating in South America including Repsol-YPF, Petrobras, Pluspetrol Peru Corp., Talisman, Perenco, Techint , etc.
Aviacion del SurS.A. / Helicopteros del SurS.A also owns a maintainance centre certified by MIL Moscow helicopter plant.
energia.gr: 6 Powers To Meet Wednesday On Iran's Nuclear Program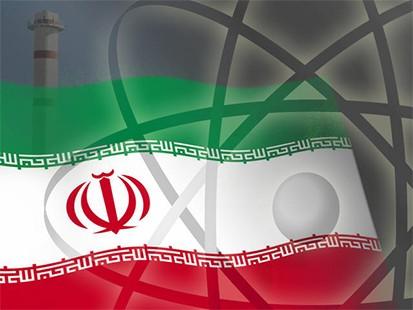 The five permanent members of the U.N. Security Council plus Germany will meet Wednesday for further discussions on Iran's nuclear program, a Russian deputy foreign minister said Friday.

Interfax news agency quoted Sergei Riabkov as telling journalists the meeting would take place in the German city of Frankfurt at political director level.

Iran is suspected of trying to develop atomic weapons under the guise of a civilian nuclear program, a charge Tehran denies.

Germany's foreign minister declined to confirm the talks, as international pressure is building for further sanctions against Tehran if it refuses to restart negotiations on its nuclear ambitions.

Iran has repeatedly denied it intends to build an atomic bomb and says it has every right to develop a peaceful nuclear program to produce energy.

France, Germany and the U.S. have spoken in favor of an international energy embargo on Iran, which despite being rich in oil lacks domestic refining capacity.

Israeli Prime Minister Benjamin Netanyahu called Thursday during a visit to Berlin for "crippling sanctions" against Iran, saying it posed a mortal threat to Israel's survival.

German Chancellor Angela Merkel said if Iran failed to meet international obligations by next month then "more serious steps" including energy sanctions would have to be considered.

Iran has defied U.N. Security Council sanctions by continuing to enrich uranium, a process which makes fuel for nuclear power plants but can also form the core of an atomic bomb.

The permanent members of the U.N. Security Council – the U.K., China, France, Russia and the U.S. – plus Germany form a six-strong contact group with Iran.
FP: This Week at War: The Middle East's Cold War Heats Up
What the four-stars are reading — a weekly column from Small Wars Journal.
Are Saudi Arabia and Iran at war in Yemen?
Has a proxy war broken out in Yemen? The Los Angeles Times has reported that 100 Shiite rebels are dead and 100,000 refugees are on the move in the Saada region of northwestern Yemen after the Sunni-dominated government attacked rebel positions with tanks, artillery, and air strikes. According to The Economist, the rebels retaliated with volleys of Katyusha rockets. The current round of fighting, now in its second week, is the sixth uprising in this area since 2004.
What raises the profile of this development are accusations of foreign intervention in the conflict. The Yemeni government has accused Iran of providing funding and weapons to the Shiite rebels. Iran's news media has in turn reported that Saudi Arabia's military forces have joined in the fighting. The Saudi government acknowledges consultations with Yemen but denies any direct participation by its forces.
Evidence of foreign intervention in the conflict is sparse. But Yemen's foreign minister was at least concerned enough to summon Iran's ambassador his office. Meanwhile the Saudi and Yemeni defense ministries have stepped up consultations. According to The Economist, Iran's Arabic language news service has been reporting the latest round of fighting, including Saudi Arabia's support of the Yemeni government.
Even if the actual foreign material support in Yemen's civil strife is minimal, the conflict is probably the newest front in a broadening proxy war between Iran and Saudi Arabia. Lebanon is one front. Iranian attempts to gain influence over Shiite populations in eastern Saudi Arabia, Iraq, and the Persian Gulf is another. Some factions in Iran may feel obligated to support what they believe are oppressed Shiite minorities around the mostly Sunni Middle East. In the case of the rebellion in Yemen, some nervous officials in Riyadh may see an Iranian plan to achieve control over the Red Sea shipping lane.
Now there is another dimension to Saudi-Iranian competition. Despite having the largest crude oil reserves on the planet, the Saudi government recently announced plans to build a nuclear power plant. Even though it will take many years for Saudi Arabia to build up the necessary proficiency in nuclear engineering, Saudi policymakers must view the establishment of nuclear expertise as an essential strategic hedge.
A nuclear arms race and proxy wars were two prominent features of the Cold War competition between the United States and the Soviet Union. We should not be surprised to see that pattern of behavior repeat itself with Saudi Arabia and Iran. Compared with Saudi Arabia, Iran has a large head start. The Saudis will have to rely on their friends for protection while they try to catch up.
The Brussels-brokered loan offer may encourage Kiev to clean up its corrupt gas sector.
By TOMAS VALASEK
The European Union just helped put together a consortium of international banks to offer Kiev up to $3.6 billion in loans to buy Russian gas. The idea is to prevent a repeat of the January 2009 crisis, when Moscow shut down gas deliveries to Ukraine after Kiev failed to pay its energy bills. As Ukraine transits 80% of Russian gas exports to the rest of Europe, the stoppage left many EU member states in the cold as well. Ukraine has been hit hard by the economic crisis and is having even more trouble than usual paying for Russian gas. If Ukraine agrees to the terms of the loan, the money may help avert an immediate crisis and trigger badly needed Ukrainian reforms. At the same time, though, the funds will also "Europeanize" the next gas spat, potentially undermining EU-Ukrainian relations.
The money from the International Monetary Fund, the World Bank, the European Bank for Reconstruction and Development and the European Investment Bank will allow Ukraine to continue filling its gas reservoirs. Although the gas will technically belong to Ukraine, EU governments—having arranged the loans to purchase it—will expect Ukraine to maintain uninterrupted supplies. If a crisis breaks out again and Kiev taps "European" gas for its own use, EU governments will be furious and the country's chances of EU membership will diminish. The gas loans may thus turn out to be the most important test of Ukraine's EU fitness as Brussels will expect the country to live up to its contractual obligations to deliver gas to Europe. That would be a complete change from the crisis in January 2009, when the EU acted as a "concerned third party." Back then it treated the gas stoppage as a commercial and political dispute between Ukraine and Russia, helping to broker an agreement between the two parties
This will not be lost on Russia, which is not keen on Ukraine joining the EU. By turning off gas to Ukraine, Moscow could thus force on Kiev a draconian choice: Use stored gas to supply Europe and suffer economically or supply the domestic industry at the expense of EU customers and see its hopes of joining the bloc ruined.
Luckily for Kiev, Russia may now have more reason than ever to avoid another fight: Gazprom, the dominant Russian gas producer, lost over $1 billion in the January crisis, and its financial situation has worsened since then, mostly due to low gas prices on the back of the global financial crisis. This also explains why Moscow has been a more constructive actor in recent months. It has paid in advance the entire annual fee for the rights to transit gas through Ukraine, and it is not claiming penalties (to which it is entitled) for Kiev taking fewer deliveries than it contracted.
But Russian energy maneuvers are only part of Kiev's problems. Gas is to Ukraine what cocaine was to Colombia—it has corrupted an entire generation of politicians, who grew rich skimming off profits from the gas trade. Billions are stolen through shady intermediaries who handle gas sales to Ukraine and yet more money goes missing in black trade that exploits price differences in gas retail prices on the Ukrainian market. Trading companies buy gas ostensibly destined to poor households at cheaper, subsidized rates and then sell it to some steel smelter for a lot more. Moscow of course happily collaborates with Ukrainian politicians for a share of the booty. The EU increasingly questions whether Ukraine can ever be a reliable transit country, irrespective of what Russia does.
To dispel EU gas-supply fears, Ukraine has granted European monitors wide access to its gas facilities. But that will not be enough. Ukraine needs to reform its gas sector to end corruption and the expensive gas subsidies to households, which are bankrupting the country. If it fails to do so, the pressure will grow on Ukraine to allow even greater European control over its gas system. EU officials have hinted at the possibility of forming a joint EU-Ukrainian consortium by encouraging EU gas companies to take a stake in Naftogaz, the country's oil and gas monopoly.
Europe's entry into a joint gas consortium, though, would be an imperfect solution. Those EU governments that are traditionally close to Moscow, such as Germany and Italy, would want to avoid a fight with Russia and probably insist that the country be included in the consortium. But this would be tantamount to putting a fox in charge of a chicken coop. Russia has little regard for Ukrainian sovereignty, and it would surely try to use its control over the country's gas grid to undermine Ukraine's attempts to draw closer to the EU.
Far better for Ukraine to continue running its own gas pipelines. To that end, EU pressure on Ukraine to reform its gas laws to fight corruption and cut consumption would be more constructive than its direct involvement. The recent loan offer is a step in the right direction; it requires Ukraine to introduce reforms first in order to qualify for the money.
Kiev has of course failed to live up to similar reform pledges in the past. This time, things are different. Ukraine needs foreign money to keep the gas flowing. Also, until recently, Ukrainian leaders could semi-convincingly argue that reforms, which would raise domestic gas prices, should wait until the economy improves and until after presidential elections scheduled for January 2010. But the World Bank is ready to spend part of its $500 million offer on mitigating the social impact of higher gas prices. So those concerns are no longer as relevant as they used to be.
The Ukrainian government has now started raising gas prices for households, although some subsidies remain. After the elections, there will be no more excuses for postponing further reforms. To remain solvent and truly autonomous, Ukraine needs to consume less gas and clean up its gas trading system. As Europe could soon "own" part of Ukraine's gas reserves, a failure to reform could otherwise set up Kiev and Brussels for a serious showdown during the next gas spat and sink Ukraine's EU membership plans. Let's hope the EU-arranged loans will help concentrate minds in Kiev.
Mr. Valasek is director of foreign policy and defence at the Center for European Reform.
URL: online.wsj.com/article/SB10001424052970203550604574358630544395184.html