Hotnews: Dead-line pentru o afacere de sute de milioane de euro cu CET-uri. De ce vrea Ministerul Economiei sa ia de la primarii "cenusaresele energetice"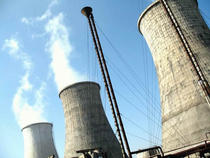 Electrocentrala
Foto: CET Govora
Guvernul a aprobat si trimis catre Parlament un proiect de lege privind tranzactionarea certificatelor de emisii de dioxid de carbon. Romania are un surplus de aproximativ 350 milioane de astfel de certificate, iar vanzarea unei parti din acestea pe piata internationala ar putea aduce la bugetul statului pana la 2,5 miliarde de euro. Printre principalii beneficiari ai banilor s-ar putea afla centralele termoelectrice pe care Ministerul Economiei intentioneaza sa le preia de la autoritatile locale. Sub pretextul reducerii poluarii si alinierii la normele de mediu europene, aceste centrale pot deveni adevarate comori pentru cei care le gestioneaza. La solicitarea HotNews.ro, Ministerul Mediului informeaza ca este necesara atragerea cat mai urgenta de fonduri, "in conditiile in care este posibil ca acest surplus de Unitati ale Cantitatii Atribuite sa nu mai poata fi reportat dupa anul 2012".
Informatia pe scurt
In conditiile in care vanzarea certificatelor de emisii de carbon ar putea reprezenta pentru buget o sursa foarte importanta de venituri, autoritatile romane se grabesc sa puna la punct legislatia privind tranzactionarea pe pietele internationale. La elaborarea proiectelor de acte normative au lucrat atat Ministerul Mediului, cat si Ministerul Economiei. Ministerul Mediului a creat cadrul legislativ privind tranzactionarea, iar Ministerul Economiei se ocupa de modalitatea in care vor fi cheltuiti banii obtinuti. Deocamdata, a trecut de Guvern proiectul initiat de Ministerul Mediului referitor la promovarea tranzactiilor cu unitati ale cantitatii atribuite Romaniei prin Protocolul de la Kyoto si pentru implementarea unei "Scheme de investitii verzi". Urmeaza sa ajunga in guvern si proiectul privind utilizarea veniturilor, act normativ elaborat de Ministerul Economiei. Potrivit acestuia, banii ar urma sa fie utilizati, in special, pentru proiecte in sectorul energetic, printre viitorii beneficiari aflandu-se termocentralele. Ministrul economiei, Adriean Videanu, si-a exprimat, inca din vara anului trecut, intentia de a folosi pentru investitii in CET-uri banii din valorificarea disponibilului de unitati de CO2 alocate Romaniei. Astfel se explica interesul Ministerului Economiei de a prelua CET-urile de la autoritatile locale. La ora actuala, cele mai multe CET-uri sunt adevarate "gauri negre" pentru buget, aflandu-se intr-o strare dezastruoasa.
Autoritatile romane se tem sa nu piarda trenul
Pentru Romania, vanzarea certificatelor de emisii de dioxid de carbon reprezinta o urgenta."Oportunitatea adoptarii lui (n.red. actului normativ) deriva din necesitatea atragerii cit mai urgente de fonduri pentru rezolvarea unor probleme acute de mediu, in conditiile actualei crize economico-financiare, dar si in conditiile in care este posibil ca acest surplus de Unitati ale Cantitatii Atribuite sa nu mai poata fi reportat (si, implicit, nici comercializat), dupa anul 2012. In plus, deoarece comercializarea de AAU se face dupa regulile cererii si ofertei, apropierea posibilului termen limita (2012) si existenta altor jucatori pe piata cu un potential foarte mare de comercializare a propriului surplus de AAU (cazul Rusiei si al Ucrainei), conduce catre probabilitatea ca pretul de comercializare al acestor Unitati sa se diminueze semnificativ, in orizontul tot mai apropiat al anului 2012", se arata intr-un raspuns al Ministerului Mediului transmis HotNews.ro.
Oportunitatea adoptarii actului normativ deriva din necesitatea atragerii cit mai urgente de fonduri pentru rezolvarea unor probleme acute de mediu, in conditiile actualei crize economico-financiare, dar si in conditiile in care este posibil ca acest surplus de Unitati ale Cantitatii Atribuite sa nu mai poata fi reportat dupa anul 2012.
Initial, Ministerul Mediului a promovat actul normativ sub forma de proiect de ordonanta de urgenta, insa Guvernul l-a aprobat ca proiect de lege. Dupa intrarea in vigoare a actului normativ privind valorificarea surplusului de unitati ale cantitatii atribuite, in termen de 30 de zile va trebui aprobata si hotarirea de guvern initiata de Ministerul Economiei privind dezvoltarea schemelor de investitii verzi.  "Schema de investitii verzi este instrumentul de asigurare a unor beneficii pentru mediu prin comercializarea surplusului de AAU-uri in baza mecanismului "Comercializarea Internationala a Emisiilor" (IET) prevazut de art.17 al Protocolului (n.red. Protocolul de la Kyoto), si prin utilizarea veniturilor rezultate pentru finantarea proiectelor care genereaza reduceri de emisii de gaze cu efect de sera", mai precizeaza Ministerul Mediului. In nota de fundamentare a proiectului Ministerului Economiei se arata ca Romania are un disponibil minim pentru comercializarea certificatelor de 50.000.000 t CO2 echivalent, anual, in perioada 2008-2012. "Avand-se in vedere faptul ca in prezent piata de AAU-uri indica preturi intre 5-10 euro entru 1 tona CO2 echivalent, venitul total la bugetul de stat obtinut reprezinta circa 1.250 milioane euro – 2.500 milioane euro". Precizam ca AAA-urile sunt unitati ale cantitatii atribuite de emisii de gaze cu efect de sera (1 AAU = 1 tona CO2 echivalent).
"Veniturile prevazute se utilizeaza astfel: pentru investitii verzi 99,9% si pentru studii si campanii de constientizare 0,1%", se arata in actul normativ al Ministerului Economiei.
Veniturile prevazute se utilizeaza pentru urmatoarele tipuri de proiecte:
* tehnologii "curate";
* desulfurari in termocentrale;
* depozitarea deseurilor in fluid dens;
* modernizarea si reabilitarea grupurilor energetice;
* productia de energie din surse regenerabile.
* studii privind adaptarea la schimbarile climatice;
* campanii de constientizare in domeniul schimbarilor climatice.
CET-urile: Cum pot fi transformate cenusaresele Romaniei in adevarate comori
Sunt bani care, conform protocolului de la Kyoto, pot fi utilizati pentru a sprijini comunitatile locale in ideea de a realiza aceasta cogenerare de inalta eficienta
Adriean Videanu, in 2009
In vara anului trecut, Ministrul Economiei, Adriean Videanu, a declarat ca asigurarea termoficarii in municipiile unde exista centrale termo-electrice (CET) ar putea fi asigurata prin construirea unor centrale de congenerare de inalta eficienta. Videanu a precizat ca fondurile pentru demararea acestor proiecte ar putea proveni din valorificarea disponibilului de unitati de CO2 alocate Romaniei, Ministerul Economiei fiind abilitat de Guvern sa se ocupe de acest proces. "Sunt bani care, conform protocolului de la Kyoto, pot fi utilizati pentru a sprijini comunitatile locale in ideea de a realiza aceasta cogenerare de inalta eficienta", a precizat Videanu anul trecut. Ministrul economiei a mai afirmat atunci ca transferul CET-urilor catre administratiile publice locale s-a facut printr-un proces insuficient fundamentat si ca pentru rezolvarea problemei termoficarii din aceste orase este nevoie de un proiect unitar la nivel national. Recent, Ministrul Administratiei, Vasile Blaga, a anuntat ca centralele termoelectrice ar putea trece, pentru o perioada determina, la Ministerul Economiei pentru a fi modernizate. "Ideea care este agreata de toti este cea propusa de domnul Videanu vis-a-vis de preluarea lor, pentru o perioada de timp, in administrarea Ministerului Economiei pentru modernizare, utilizand surse pe care le vom gasi impreuna cu Ministerul Mediului, si pana la urma din nou sa le transmitem in administrarea autoritatilor locale", a precizat Blaga. Guvernul mai ia in calcul si ideea inchiderii a jumatate din CET-urile din orase si inlocuirea lor cu centrale de cogenerare de inalta eficienta. Practic, prin acest transfer, poate fi mai bine justificata necesitatea gestionarii de catre Ministerul Economiei a unor sume importante de bani obtinuti din vanzarea unitatilor de CO2.
"Va trebui sa punem la punct un plan national de modernizare a intregului sistem de producere a energeie termice in Romania, pentru ca este la pamant. Nu s-a intamplat aproape nimic desi au fost transferate acum cativa ani, in timpul guvernarii Nastase, cu datorii cu tot si s-au acumulat in timp. Nu a fost nicio gandire coerenta la nivel national si au fost dezvoltate grupuri de producere energie termica care nu au ce face vara, sarind din lac in put", a explicat Vasile Blaga motivul preluarii CET-urilor de catre Ministerul Economiei.
Centralele termoelectrice pot atrage si alte surse de bani in cazul in care cele vechi sunt
"Ideea care este agreata de toti este cea propusa de domnul Videanu vis-a-vis de preluarea lor, pentru o perioada de timp, in administrarea Ministerului Economiei pentru modernizare, utilizand surse pe care le vom gasi impreuna cu Ministerul Mediului, si pana la urma din nou sa le transmitem in administrarea autoritatilor locale
Vasile Blaga
inlocuite cu unele noi si eficiente. Anul trecut, a fost aprobata o schema de ajutor de stat acordat producatorilor de energie electrica si termica ce detin sau exploateaza comercial centrale de cogenerare de inalta eficienta. Sprijinul va fi acordat lunar beneficiarului, sub forma unui "bonus", pentru fiecare unitate de energie electrica produsa in cogenerare si vanduta pe piata concurentiala. Bugetul schemei este de 17,23 miliarde de lei (4,06 miliarde de euro) pentru perioada 2010-2023, pentru 500 de agenti economici.
"La ora actuala, centralele termoelectrice sunt in prag de faliment", a declarat pentru HotNews.ro Aureliu Leca, seful catedrei UNESCO de Energie si Mediu de la Universitatea Politehnica. Potrivit acestuia, ideea transferului la Ministerului Economiei ar putea fi buna in conditiile in care autoritatile locale s-au dovedit pana acum "nepricepute" in administrarea CET-urilor. Cea mai buna solutie, in opinia lui Leca, este inlocuirea centralelor vechi cu cele de cogenerare.
Cele mai multe centrale sunt vechi de 40-50 de ani
Cele mai multe centrale sunt ineficiente si au acumulat datorii imense, fapt care le face candidate la inchidere. De altfel, au termen pana in 2013 sa se alinieze normelor de mediu impuse de Uniunea Europeana. Cele 35 de CET-uri din orase au acumulat pana anul trecut datorii de peste 2 miliarde de lei la bugetul de stat, bugetele locale si furnizorii de combustibil. In aceste conditii, anul trecut, Guvernul le-a intins o mana de ajutor alocand peste 160 milioane de lei pentru stergerea unor datorii la 23 de CET-uri. Pentru multe autoritati locale, aceste centrale sunt o povara mai ales ca sunt cazuri in care subventiile pentru incalzire, din fonduri locale, depasesc 50%. Sistemele centralizate de incalzire deservesc, in prezent, peste 1.600.000 de apartamente, din care 571.000 se afla in Bucuresti. Cele mai multe sunt construite prin anii '60. Cu toate acestea, statul a considerat ca inca pot fi mentinute in functiune, chiar daca este nevoit sa pompeze sume mari de bani in ele. Sistemele sunt realizate dupa tehnologii anterioare crizei energetice din 1972, au randamente scazute, pierderi intre 25% si 35% si costuri ridicate de productie.
Situatia emisiilor de gaze cu efect de sera in Romania
Romania este Parte atat la Conventia-cadru a Natiunilor Unite asupra Schimbarilor Climatice (UNFCCC), cat si la Protocolul, la aceasta Conventie, semnat la Kyoto. Valoarea angajamentului de reducere a emisiilor de gaze cu efect de sera (GHG) asumat de catre Romania este de 8% fata de anul de baza 1989.
Fiecare stat inclus in Anexa B a Protocolului de la Kyoto are dreptul sa emita o anumita  cantitate de emisii de GHG in conformitate cu cantitatea atribuita prin Protocol. Unitatile cantitatii atribuite (AAU) sunt efectiv inregistrate, tranzactionate si urmarite prin Registrului National al emisiilor de GHG (1 AAU = 1 tona CO2 echivalent). Cantitatea atribuita este proprietatea privata a statului roman.
Conform ultimului inventar national al emisiilor de GHG  transmis Comisiei Europene, nivelul emisiilor de GHG din anul 2008 (145 milioane tone CO2 echivalent) este cu circa 38% mai scazut decat valoarea tinta medie prevazuta de Protocolul de la Kyoto in perioada 2008-2012.
Astfel, in concordanta cu proiectiile emisiilor de GHG pentru perioada 2008-2012, Romania isi va indeplini angajamentul de reducere cu 8% a emisiilor, fara  masuri suplimentare de reducere.
money.ro: Companiile româneşti pot primi finanţare de la UE pentru proiecte de energie "inteligentă"
Persoanele juridice publice sau private din România pot obţine finanţare în valoare totală de circa 56 de milioane de euro pentru proiecte în domeniul energiei inteligente, termenul limită de depunere a acestora fiind 24 iunie 2010, informează DAE.
Companiile private sau publice sunt invitate să prezinte propuneri de proiecte pentru a beneficia de finanţare din bugetul Uniunii Europene în cadrul programului "Energie Inteligentă Europa II", informează DAE.
Invitaţia este lansată ca urmare a noului apel de finanţare aferent anului 2010 lansat recent de Comisia Europeană, precizează DAE, adăugând că programul dispune de o sumă totală de aproximativ 56 de milioane de euro, iar condiţiile de finanţare prevăd acordarea a până la 75% din totalul cheltuielilor eligibile pentru proiecte.
Data limită pentru depunerea propunerilor de proiecte este 24 iunie 2010, iar durata maximă a unui proiect este de maximum 3 ani.
DAE precizează în comunicatul citat că programul "Energie Inteligentă Europa" oferă finanţare pentru proiecte ce vizează crearea şi diseminarea de expertiză, competenţă şi metode; schimburi de experienţă; dezvoltarea pieţei; propuneri de politici energetice; sensibilizarea opiniei publice şi furnizarea de informaţii; educaţie şi formare.
Acest program nu oferă finanţare pentru proiecte concrete de cercetare şi dezvoltare tehnologică în domeniul eficienţei energetice şi a energiilor regenerabile. Nu beneficiază de finanţare nici investiţiile industriale sau proiectele demonstrative, potrivit DAE.
Pentru anul 2010 priorităţile şi tipurile de acţiuni avute în vedere sunt următoarele: SAVE – Eficienţa energetică şi utilizarea raţională a energiei, ALTENER – Resurse noi şi regenerabile de energie, STEER – Energia în transport, care urmăreşte promovarea eficienţei energetice şi utilizarea de surse regenerabile în transport, şi Iniţiative integrate.
Proiectele care beneficiază de un buget total mai mic de 500.000 de euro sau mai mare de 2,5 milioane de euro sunt considerate excepţii, în condiţiile în care majoritatea se situează în jurul valorii de 1 milion de euro. Pentru a fi eligibile, proiectele trebuie să implice organizaţii partenere din trei state eligibile diferite. De asemenea, ele trebuie să aibă obiective clare, impact puternic şi să aducă valoare adăugată europeană.
Bursa: WIEE: Consumul de gaze ar putea creşte cu aproximativ un miliard mc
Piaţa românească de gaze naturale ar putea să îşi revină uşor în acest an, iar consumul ar putea creşte cu aproximativ un miliard de metri cubi, după ce în 2009 a scăzut cu 2,32 miliarde metri cubi (15%), la 13,2 miliarde metri cubi. Potrivit Mediafax, conducererea WIEE a declarat: "Piaţa ar putea să-şi revină uşor în 2010, ca urmare a tendinţei de stabilizare a economiei. În Europa de Vest, situaţia arată deja mai optimist. Pentru România, o revenire mai puternică ar putea apărea după o anumită perioadă de timp".
Criza economică a avut ca efect, anul trecut, în România, reducerea volumelor din import, dar acestea au fost stabilite artificial la un nivel redus de către Autoritatea Naţională de Reglementare în domeniul Energiei (ANRE), cu scopul de a optimiza preţul coşului de gaze naturale. "Ca o consecinţă, importurile au fost la cel mai mic nivel din ultimii zece ani. Comportamentul ANRE cauzează breşe severe în principalele contracte internaţionale de import, ceea ce s-ar putea să fi periclitat siguranţa aprovizionării pe termen lung a ţării", menţionează reprezentanţii WIEE, unul dintre cei mai importanţi importatori de gaze din ţara noastră.
WIEE este deţinută de WIEE Elveţia, societate mixtă înfiinţată în 1993 de Wintershall (din grupul german BASF) şi grupul rus Gazprom pentru a furniza gaze naturale ruseşti ţărilor sud-est europene. WIEE a furnizat în România, în perioada 1993- 2009, peste 48 de miliarde de metri cubi de gaze naturale
RIA Novosti
: Gazprom seeks to become major fuel supplier in Britain – media
Russia's state-owned energy giant Gazprom is preparing an ambitious bid to become one of the biggest fuel suppliers in Britain, The Sunday Times reported.
Gazprom is expected to file an offer this week for a network of 800 petrol stations and the Lindsey oil refinery at Killingholme, Lincolnshire, the paper said.
The assets have been put up for sale by the French oil group Total. It has hired JP Morgan, the investment bank, to sell its U.K. business, which employs 5,000 people. The business is expected to fetch more than 1 billion British pounds ($1.49 billion), the paper said.
"The auction is part of a remarkable shake-up of Britain's oil refining and distribution industry. Half of the refining capacity, built up in the 1960s and 1970s to take production from a booming North Sea, is up for sale as energy giants look to sever ties with the low-margin, low-growth British market," the paper said.
Gazprom is expected to bid for the Total assets through its oil arm, Gazprom Neft. Total's assets put up for sale also include the 247 km (153 mile) underground pipeline from Lindsey to the Buncefield fuel depot, which serves southeast England and Heathrow airport, the paper said.
Other bidders include India's Essar and Valero, the American refining giant, and at least one private equity bidder, the paper said.
If Gazprom buys Total's business in Britain, the Russian energy giant would hold a dominant position on the U.K. fuel market, which could cause the British government's concerns, the paper said.
apa.az: Azerbaijan is invited to First Gas Congress in Turkmenistan
Baku. Lachin Sultanova – APA. On April 14-15, Turkmenistan International Gas Congress will take place in Ashgabat, Azerbaijan embassy in Turkmenistan told APA.
Representatives of more than 500 transnational and regional oil and gas companies, international organizations and financial institutions, as well as foreign countries, including Azerbaijan were invited to the congress.
Turkmenistan Gas Congress will create an opportunity to discuss the issues related to useful development prospects of the world gas industry, to extend relations and to establish new business partnership to attract foreign investors for exploration of hydrocarbon resources of Turkmenistan.
today.az: Head of RWE Business Development: Nabucco is the most competitive project in the Southern Corridor
interview with Jeremy Ellis, Head of Business Development, RWE Supply & Trading, Essen (Germany).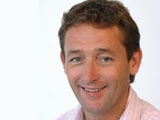 On March 10, a memorandum was signed between RWE and SOCAR on the Nakhchivan offshore field in the Azerbaijani sector of the Caspian Sea. What are the expectations of oil or gas resources in Azerbaijan and especially the Nakhchivan field?
Of course, Azerbaijan has extensive hydrocarbon resources and we also expect a substantial reserve potential in Nakhichevan. But first of all, RWE Dea, responsible for the upstream-activities at RWE, is looking forward to draw up the "Exploration, Development and Production Sharing Agreement" (EDPSA) with SOCAR in the coming months.
How stable is Azerbaijan as a dependable gas transporter to Europe from your point of view?
Azerbaijan belongs to the gas-richest region in the world. The country's oil and gas company SOCAR produces most of its gas, together with western partners, from the giant Shah Deniz field in the Caspian Sea. According to the latest estimates, this field alone holds reserves of 2 trillion cubic meters. During Phase 2 of Shah Deniz development, scheduled to begin in 2012-2013, extended gas exports are planned to a number of countries, including European markets. There is 16 bcm/a of gas available for export by 2014/5 from SD-2 and RWE is in discussions with SOCAR and the SD-2 partners.
The MoU is a further strong signal: Azerbaijan is underpinning clearly its wish to extend the range of partners and projects in energy business westbound, while RWE underlines the Group's commitment to build up close relationships with countries in the Caspian Region and the Middle East. A further proof to this is the long-term cooperation that RWE and the government of Turkmenistan signed in April last year, covering various projects in the field of energy and exchange of expertise.
Head of the Italian company "Eni", Paolo Scaroni proposed to merge the South Stream project with the Nabucco project to reduce costs for these projects. How can you comment on that? What possible negativity would be coming out of this merging?
The Nabucco project is the most competitive pipeline project in the Southern corridor as it offers the lowest transportation costs to Europe (hence highest value for Caspian gas producers). Nabucco is the only direct dedicated pipeline to Europe that offers security of transit based on a legally binding international treaty – the recently ratified inter-governmental agreement – and hence true off-taker diversification to the Caspian countries. This project has the full political support of Turkey and the EU. Southstream, IGI and TAP can not commercially compete with Nabucco. Nabucco is therefore the only serious contender to offer diversity of transport routes and off-takers for the Caspian producers.
We can't see how Nabucco's overall costs would be reduced by any merger with Southstream, but we do see that Nabucco would reduce Southstream cost base considerably. I can see commercial logic for the South Stream partners in Mr. Scaroni's remarks. Why transit your gas through a pipeline such as Southstream that would have double the transportation costs of Nabucco? We will, of course, listen to any detailed proposal that adds value to Nabucco, Europe, Turkey and the Caspian gas producers.
Turkey seems to be supporting both the Nabucco project, and South Stream project. What, in your opinion, is Turkey's strategy here might be?
Let us be very clear: Turkey is a fully paid up committed partner in the Nabucco project. This was once again reaffirmed recently when they ratified the Nabucco Intergovernmental Agreement (IGA). This agreement has granted Nabucco the legal transit rights for marketing the transportation capacity. The ratification now by all the Nabucco transit countries means simply that Nabucco is now ready to go and provides gas suppliers such as Azerbaijan the legal and political framework to start making gas supply commitments. No other project has these rights.
There is no commercial or legal connection between Nabucco and the outstanding gas dispute between Turkey and Azerbaijan – Nabucco partners like us are ready to make full commitments to Azerbaijan, its resources and infrastructure. Nabucco offers Turkey a direct link to the European gas markets, an ability to manage its gas portfolio and security of supply concerns (Nabucco will also have reverse flow capability), assist in its ambitions to create a gas hub, create more liquidity and competition in it gas markets, revenues from tax and dividends, jobs and further development and wealth for Turkey and its neighbours.
In your opinion, how much of a political subtext is included in Nabucco?
Nabucco is first and foremost commercially and technically sound and the most competitive project in the Southern Corridor. Strategically it cannot get any better – more diversification in Europe, more diversification in the Caspian region, better security of supply and market opportunities in Turkey – all clearly stated policy objectives of all these countries. There are always elements of politics in any international gas project – that is part of the gas business. But Nabucco is not driven by politics.
Novinite: Bulgaria Energy Regulator Approves 11% Gas Price Hike
The Head of DKEVR, Angel Semerdzhiev, expects gas prices in Bulgaria to go up only by 6%. Photo by BGNES
Bulgaria's State Commission for Energy and Water Regulation (DKEVR) gave Monday a green light for 11% gas price increase.
The decision was made during a meeting held behind closed doors. The Bulgarian gas supply company Bulgargaz, wants a 26% price hike while it is expected the cabinet will reduce the DKEVR price increase to 6%.
The Head of DKEVR, Angel Semerdzhiev, announced there is a possibility that the Minister of Economy and Energy, Traicho Triakov, can order a price lower than the one set by the Commission which will keep prices of heating and hot water at the current level or will lead to a very small price increase.
Traikov is on an official visit to Mexico and is expected to announce the 6% price increase upon his return. His Ministry will have to find a way to compensate Bulgargaz for the difference.
The labor unions demand a freeze on the prices, and are backed by the employers, who say a price hike will harm industrial productions using natural gas.
energia.gr: Arctic States To Meet Amid Resources, Military Concerns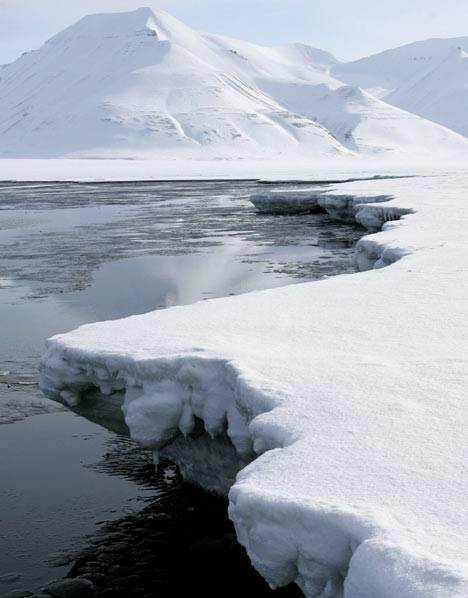 Five Arctic states meet Monday in the Canadian city of Chelsea to bolster regional cooperation amid concerns of a military build-up and opposition to the tapping of its rich resources.
Representatives from Canada , Denmark ,Norway , Russia and the U.S. will participate in the Quebec talks.
The meeting comes as a global race for vast oil and gas reserves believed to be hidden beneath the seabed intensifies, raising fears of increased commercial activity spoiling the pristine environment.
"Over time, increased access to the region will result in new opportunities and challenges," Canadian Foreign Minister Lawrence Cannon said in a statement.
"It is important that we plan now for the future," he said. " Arctic Oceancoastal states are in a unique position to set the agenda for responsible management of the region."
Each of the five Arctic nations claim overlapping parts of the region estimated to hold 90 billion untapped barrels of oil.
They pledged in 2008 to try to avoid territorial conflicts and balance economic opportunities with conservation of this fragile ecosystem.
But a Canadian study has found a significant and worrying build-up of military assets in the far north.
Research by Robert Huebert of the University of Calgary's Centre for Military and Strategic Studies showed the five states have either built or announced 66 combat-capable Arctic vessels intended for or capable of operating in the Arctic, including patrol boats, icebreakers and submarines.
Canada also announced a winter warfare training camp and an Arctic military port, and has increased its northern surveillance capabilities.
Cannon said: "All of my colleagues are in a cooperative and collaborative mood."
Others point out that U.S. and Canadian geologists are jointly mapping the Arctic seabed, Russia and Canada are working together on search-and-rescue protocols, and Danish troops will soon join Canadians on Arctic maneuvers.
However, Russian President Dmitry Medvedev's claim mid-month that fellow Arctic nations were sidelining Moscow in a race to tap the region's resources has created confusion, and some resentment.
Medvedev said there had been "attempts to limit Russia 's access to the exploration and development of Arctic deposits." Medvedev didn't specify which country, and was met with denials.
The Indigenous Environmental Network, the Council of Canadians and the Alaska-based REDOIL Network meanwhile in an open letter called for a moratorium on all new fossil fuel exploration in the Arctic .
"Increased development of Arctic oil and gas would not only contribute to the climate crisis that is devastating Arctic communities, it would also add more direct pressure to fragile ecosystems that are already stressed by the combined impacts of climate change and existing development," said Daniel T'seleie on behalf of the signatories.
The U.N. Convention on the Law of the Sea stipulates that any coastal state can claim undersea territory 200 nautical miles from their shoreline and exploit the natural resources within that zone.
Nations can also extend that limit to up to 350 nautical miles from their coast if they can provide scientific proof that the undersea continental plate is a natural extension of their territory.
Moscow believes it should also control the Northern Sea Route , a passage that stretches from Asia to Europe across northern Russia , and in 2007 planted a flag on the ocean floor beneath the North Pole in a symbolic staking of its claim over the region.
Canada meanwhile has claimed the Northwest Passage , but is at odds with theU.S. that considers it to be international waters.
Also, Norway and Russia contest a 176,000-square-kilometer area of theBarents Sea .
Eurasia Daily Monitor:

Azerbaijan Seeks New Partners to Diversify its Economy
On March 19, during the launch of construction works for the large shipbuilding factory in the outskirts of Baku, President Ilham Aliyev announced: "At the moment, in Azerbaijan, we are conducting a policy of large-scale industrialization" (Azertaj news agency). As he made the statement, he stood alongside Singapore's Foreign Minister, George Yong-Boon Yeo, a rather unique guest in the Azerbaijani capital. For a long time, Azerbaijan has been developing broad economic relations with the US, Israel, and the EU, but this visit by a senior East Asian official seems to have opened a new era in relations between Azerbaijan and this dynamically growing part of the world. It is not a coincidence that one week prior to this visit, Azerbaijan's Minister of Emergency Situations, Kamaleddin Heydarov, visited several East Asian countries, including Indonesia, Malaysia and Singapore, discussing ways to expand bilateral relations (APA News Agency, March 12).
President Aliyev remarked during the same opening ceremony that the "development of a non-oil economy carries vital importance for the country" (www.day.az, March 20). This is where the involvement of Asian countries and companies will prove most useful for Azerbaijan. Singaporean company, Keppel Offshore & Marine, holds a 10 percent share in the shipbuilding project, while the State Oil Company of Azerbaijan has 65 percent and the State Investment Company of Azerbaijan another 25 percent. The factory is planned to supply the growing demand of the Azerbaijani State Shipping Company with tankers and other ships (in the past six years the company has purchased ten new tankers and several ships from abroad), as well as provide these products for export, thus significantly boosting the non-oil export potential of the country. Overall, the factory will have the capacity to produce 25 thousand tons of metal products, repair 80-100 ships and build four new tankers each year. It is also planned that the shipbuilding factory will help to boost Azerbaijan's capacity as a transit country for Central Asian crude oil and oil products via the Caspian Sea. One week before the opening of the new factory, President Aliyev also inaugurated a new sea port in Zikh village of Baku.
The rapid growth of Azerbaijan's economy, despite the global financial crisis, allows the country's leadership to think strategically, and boost its standing in the wider regional economy. Speaking at the March 13 conference in Baku about the socio-economic development of the regions of Azerbaijan, President Aliyev called upon Azeri embassies abroad and Azeri companies to work together to seek new export markets. "The foreign ministry and the ministry of economic development must work together to create additional opportunities for local entrepreneurs to enter foreign markets. So far, we did not possess such products for export. Now we produce goods of high quality. The giant industrial factories that we are building will be operational in two or three years. This strategy will ensure sustainable development of our country," Aliyev concluded (Azertaj News Agency).
Indeed, Azerbaijan has proven successful over the past decade in expanding its energy sector and laying the foundation for its rapid economic growth. Yet, concerns are mounting among the leadership of the country that reliance on energy will limit the economic development capacity of the country and might render it vulnerable to fluctuations in oil prices on foreign markets. Thus, the diversification of the economy is seen as a key priority for the next decade.
In this regard, the experience of East Asian countries, particularly in the field of construction, technology, telecommunications and other sectors, are of significant interest for Azerbaijan. In the past few years, a dramatic rise in the activity of South Korean and Chinese companies has occurred in Baku. They are often contracted by state and non-state companies to build roads, supply agricultural equipment and technology, provide telecommunications services, as well as developing aging or abandoned oil fields. Baku, in turn, has opened embassies in South Korea, India, Japan, Indonesia, and Malaysia in the past few years, while the embassy in China has been functioning since the early 1990's.
These past developments do not indicate a substantial shift in the foreign economic policy of the country. EU countries remain a priority, as the recent visit to Baku by the Romanian Foreign Minister demonstrated. However, Azerbaijan is seeking new partners in a bid to diversify its economy and tap into the cheap, experienced and advanced technology of the East Asian tigers.