Adevarul: Petrom cere bani statului, dar nu îi dă dividende
Mariana Gheorghe, Director General al Petrom
Directoratul OMV Petrom propune acţionarilor majorarea capitalului social cu 201,8 milioane de lei, prin încorporarea unor terenuri în favoarea Ministerului Economiei, în valoare de 41,6 milioane de lei, şi prin aporturi în numerar din partea celorlalţi acţionari.
Statul român deţine aproape 41% din acţiunile Petrom, prin Ministerul Economiei şi Fondul Proprietatea. Pe ordinea de zi a Adunării Generale a Acţionarilor programate pentru data de 29 aprilie 2010 figurează şi împuternicirea Directoratului, pentru o perioadă de un an, să majoreze capitalul cu maximum 50% din valoarea actuală, respectiv cu 2,832 miliarde de lei, însă numai prin aport în numerar.
Intenţia majorării capita lului social al Petrom a fost făcută publică pentru prima dată la finele anului trecut, banii fiind necesari pentru investiţii. Ministrul Economiei, Adriean Videanu, a declarat că statul român este dispus să participe la acest proces.
Totodată, Directoratul propune ca nici în acest an să nu fie acordate dividende, pentru ca profitul să mear gă către programul de investiţii. Dacă întregul câştig net de 1,368 miliarde de lei de anul trecut ar fi fost împărţit acţionarilor, statul român ar fi trebuit să încaseze 560 de milioane de lei. Acesta este al doilea an consecutiv când cea mai mare companie din România nu acordă dividende.
Bursa: "Melrose" negociază cu autorităţile intrarea în afacerea Sterling din Marea Neagră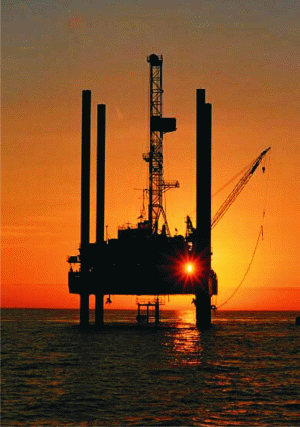 Compania a primit de la ANRM un certificat de atestare a competenţei tehnice pentru operaţiuni petroliere
Melrose Resources a anunţat, cu ocazia publicării rezultatelor financiare pe 2009, că în octombrie 2009, compania a primit aprobarea Agenţiei Naţionale pentru Resurse Minerale (ANRM) pentru a derula operaţiuni petroliere în România. Guvernul va trebui să aprobe încheierea contractului de asociere dintre Melrose Resources şi Sterling Resources, titularul celebrului contract de concesiune a perimetrelor petroliere Midia şi Pelican din Marea Neagră. "Suntem încrezători că vom primi aprobarea în maxim două luni", mai arată raportul financiar pe 2009 al Melrose Resources.
Alasdair Robinson, reprezentantul Melrose Resources, ne-a declarat: "Compania a primit certificarea ANRM care confirmă că îndeplineşte toate condiţiile tehnice şi de expertiză profesională să execute, să administreze şi să coordoneze operaţiuni de exploatare a resurselor minerale. Melrose continuă discuţiile cu autorităţile române cu privire la înţelegerea formală pe care o avem cu Sterling, pentru a ne fi transferate operaţiunile pentru perimetrele Pelican şi Midia. Compania Sterling a fost implicată în aceste discuţii".
La rândul său, Alexandru Pătruţi, preşedintele ANRM, ne-a declarat: "La solicitarea firmei Melrose Resources, în baza dosarului depus, ANRM a acordat, în luna octombrie 2009, atestatul competenţei tehnice privind executarea de lucrări de cercetare geologică şi de exploatare a petrolului în România. Acest document îi permite firmei să realizeze operaţiuni petroliere în baza unor acorduri petroliere în calitate de titular, operator sau subcontractant. Deocamdată, Melrose Resources nu deţine niciuna dintre aceste calităţi pentru perimetrele Midia şi Pelican, concesionate, în prezent, de Sterling Resources, şi nici pentru alte perimetre petroliere din România. În rest, nu avem date care să ne permită să confirmăm sau să infirmăm informaţia că preluarea de către Melrose a afacerii Sterling urmează să fie aprobată de Guvern în maxim două luni".
În prezent, Guvernul şi Parlamentul trebuie să analizeze raportul Curţii de Conturi asupra concesiunii Sterling, dar şi raportul comisiei parlamentare de anchetă asupra modului în care Sterling a primit dreptul de explorare şi producţie în perimetrele Midia şi Pelican, printr-un act adiţional la contractul de concesiune.
Acest act adiţional a fost aprobat printr-o hotărâre de Guvernul Tăriceanu.
Raportul financiar al Melrose Resources, dat publicităţii la finele săptămânii trecute, arată că cercetările au indicat noi rezerve de gaze estimate la 345 miliarde picioare cubice (echivalentul a circa 9,6 miliarde mc) în zăcămintele Ana şi Doina din cadrul concesiunilor Sterling din Marea Neagră. Melrose Resources a reprocesat şi interpretat datele cercetărilor asupra zăcămintelor Ana şi Doina, iar un audit independent a arătat că există noi rezerve de gaze de 247 miliarde picioare cubice pentru zăcământul Ana şi de 98 miliarde picioare cubice în Doina.
Melrose se aşteaptă ca, până la sfârşitul acestui an, să fie obţinută aprobarea autorităţilor române pentru dezvoltarea şi exploatarea zăcămintelor, care necesită o investiţie totală de circa 402 milioane dolari. Pentru a participa la dezvoltare, Melrose se află în negocieri avansate cu mai multe bănci pentru a asigura cota sa din investiţie. Astfel, gazele ar putea fi extrase şi exploatate comercial de la sfârşitul anului 2012, cu un randament de 110 milioane picioare cubice/zi pentru primii trei ani de producţie. Dezvoltarea constă în instalarea a minim două platforme conectate la un punct de procesare pe uscat, printr-o conductă de 110 km.
La finalul anului viitor, Melrose se aşteaptă să preia efectiv operaţiunile de explorare şi exploatare a celor două zăcăminte, care mai au multe puncte neexplorate.
Aceste zone unde trebuie făcute cercetări suplimentare se numesc Clara şi Ioana, ambele situate în blocul Midia. În blocul Pelican, Melrose doreşte să exploreze îndeaproape zăcământul Eugenia Sud.  
Curtea de Conturi desfăşoară o verificare în prezent, la cererea Camerei Deputaţilor, a repercusiunilor Acordului petrolier al Companiei Sterling Resources Ltd asupra patrimoniului, resurselor şi cheltuielilor Agenţiei Naţionale pentru Resurse Minerale, potrivit raportului de activitate al Curţii pe 2009.
Conducerea Sterling a anunţat, la finele anului trecut, că societatea îşi păstrează angajamentul privind continuarea procesului de explorare în Marea Neagră început, prin asociere, împreună cu cei trei parteneri – Melrose Resources, care deţine 32,5%, Petroventures, care deţine 20%, şi Gas Plus, cu o cotă de participare de 15%.
Vicepreşedintele Sterling Resources, Stephen Birrel, a declarat: "Sterling nu intenţionează să-şi vândă participarea în cele două blocuri pe care le operează în Marea Neagră. Din contră, Sterling Resources îşi continuă investiţiile şi urmează toate procedurile necesare. Apreciem colaborarea profesionistă cu experţii şi conducerea ANRM şi suntem pregătiţi să continuăm paşii necesari în vederea finalizării procesului de acceptare a partenerilor noştri, de către autorităţile române competente".
money.ro: Acordul România-Azerbaijan-Georgia pentru 2 terminale de gaze se va semna în aprilie în România
Acordul trilateral dintre România, Azerbaijan şi Georgia se va semna în aprilie, în România, iar prin acesta cele trei ţări ar urma să dezvolte împreună două terminale de gaz natural lichefiat (GNL), proiect evaluat între 4 şi 6 miliarde euro, a declarat secretarul de stat Tudor Şerban, citat de NewsIn.
"În aprilie vor veni la Bucureşti delegaţii din cele două ţări, Georgia şiAzerbaijan, formate din miniştri şi echipe din companiile lor energetice. Vizita va avea loc fie între 10 şi 12 aprilie, fie între 22 şi 24 aprilie", a declarat secretarul de stat din Ministerul Economiei, Comerţului şi Mediului de Afaceri (MECMA), Tudor Şerban, citat de NewsIn.
De asemenea, acesta a precizat că, după semnarea acordului, cele trei părţi implicate vor purta negocieri pe tema proiectului viitoarelor două terminale de GNL, ce urmează să fie construite.
Altfel, secretarul de stat din minister spunea, în luna februarie, că proiectul se cheamă AGRI şi că există mai multe grupuri interesate de el, "este vorba de bănci, fonduri, oameni de afaceri, companii mari".
Interconectorul AGRI (Azerbaidjan-Georgia-România) este destinat transportului gazelor naturale azere în România, în stare lichefiată. Proiectul prevede construirea a două teminale de gaz natural lichefiat, unul pe litoralul georgian al Mării Negre şi celălalt la Constanţa.
În perioada 1-3 februarie 2010, o delegaţie economică condusă de secretarul de stat în Ministerul Economiei, Comerţului şi Mediului de Afaceri Tudor Şerban a efectuat o vizită oficială în Republica Azerbaidjan. Obiectivul vizitei l-a constituit prezentarea proiectului românesc al AGRI. Totodată, acolo s-a convenit ca, ulterior, acordul trilateral să fie semnat la Bucureşti.
Adevarul: Gazprom vrea să preia afacerile din Marea Britanie ale francezilor de la Total
Benzinăriile Total din Marea Britanie ar putea fi cumpărate de Gazprom
Gigantul energetic rus Gazprom va prezenta săptămâna viitoare o ofertă de preluare a activităţilor din Marea Britanie ale grupului francez Total, respectiv o rafinărie şi 800 de benzinării, relatează The Sunday Times.
Total a scos la vânzare aceste activităţi, care însumează circa 5.000 de angajaţi, pentru care a angajat deja banca americană de investiţii JP Morgan. Grupul francez speră să obţină peste un miliard de lire sterline pentru activele britanice.
Gazprom va face oferta cel mai probabil prin intermediul subsidiarei sale petroliere, Gazprom Neft. Dacă oferta sa va fi acceptată, grupul rusesc ar deveni unul din principalii furnizori de carburanţi din Marea Britanie.
Potrivit publicaţiei britanice, alţi ofertanţi sunt grupul indian Essar şi Valero, un mare grup american de rafinare, precum şi cel puţin un fond de investiţii. Însă cele mai interesate de o preluare par a fi grupurile energetice din ţările emergente, care caută să găsească o cale de a intra pe marile pieţe europene.
Vânzarea activelor Total face parte dintr-o operaţiune mai largă, de restructurare a infrastructurii petroliere britanice, din care jumătate a fost construită în anii 1960-1970 pentru a exploata petrolul din Marea Nordului.
Giganţii petrolieri ce au investit atunci ies acum de pe o piaţă cu marje scăzute şi rate mici de creştere. Astfel, grupul american Chevron Texaco a scos la rândul său la vânzare rafinăria Pembroke din Ţara Galilor şi reţeaua sa de benzinării, pentru 1,3 miliarde de lire. De asemenea, Royal Dutch Shell negociază cu indienii de la Essar vânzarea rafinăriei Stanlow, de lângă Ellesmere Port, Cheshire (nord-vestul Angliei).
The Sunday Times scrie că posibilitatea ca Gazprom să controleze o parte importantă a infrastructurii petroliere britanice ar putea îngrijora guvernul de la Londra. În 2006, când existau informaţii că Gazprom ar dori să preia Centrica, proprietarul British Gas, miniştrii s-au reunit într-o şedinţă pentru a examina "consecinţele posibile ale preluării unui furnizor major de energie din Marea Britanie".
Vocea Rusiei: Realizarea proiectului Nabucco se tergiversează
Foto: RIA Novosti
Potrivit comisarului european pentru energie, Gunther Oettinger, gazoductul va fi dat în exploatare nu mai devreme de anul 2018, adică cu 4 ani mai târziu decât se planificase.
De menţionat că proiectul gazoductului Nabucco a fost gândit în scopul organizării livrărilor de gaze în Europa fără participarea Rusiei. Proiectul a reunit companii energetice care deservesc pieţele din Germania, Austria, Ungaria, Turcia, Bulgaria şi România. Acest fapt a garantat că gazul din viitoarea conductă este solicitat. Doar că nu s-a rezolvat problema achiziţionării gazului.De la început, în calitate de posibili furnizori au fost numite următoarele state: Iran, Azerbaidjan, Turkmenistan. Însă timpul a trecut şi cu aceste ţări nu s-au semnat niciun fel de documente juridic obligatorii. Iar declaraţia lui Gunther demonstrează faptul că europenii sunt dispuşi să-şi recunoască greşeala, consideră Serghei Aghibalov, expert la Institutul de Energetică şi Finanţe.
"Comunicarea anului 2018 ca termen de realizare a Nabucco reprezintă recunoaşterea îndreptăţită a faptului că proiectul are multe probleme. Iar ele au legătură nu doar cu finanţarea, ci, în primul rând, cu baza de resurse, care până în prezent n-a fost stabilită. De aceea, putem chiar să afirmăm că anul 2018 nu reprezintă o limită în ce priveşte amânarea termenului", consideră expertul rus.
Apropo, reprezentantul operatorului care se ocupă de construcţia Nabucco, Reinhard Mitcek, s-a grăbit să dezmintă cuvintele lui Oettinger. El a declarat că începerea construirii gazoductului este prevăzută pentru sfârşitul anului 2011, iar primele livrări de gaze se vor efectua la sfârşitul anului 2014.
Între timp, Rusia începe construirea gazoductului South Stream, care se va întinde de la ţărmul rusesc al  Mării Negre până în Bulgaria, apoi va ajunge în Italia şi Austria. El are piaţa de consum similară cu a lui Nabucco, însă nu are probleme cu umplerea conductei. Iar dacă la început Europa a privit acest proiect cu reticenţe, mai târziu el a stârnit un interes evident.
În plus, recent, şeful concernului italian "Eni", Paolo Scaroni, a propus unirea proiectelor. Însă dacă această propunere a produs o reacţie pozitivă acţionarilor Nabucco, partea rusă a preferat să rămâne cu proiectul său. Fireşte, în cazul unirii proiectelor, construcţia gazoductului va costa mult mai puţin. Însă de dragul acestor venituri nu se merită pierderea caracterului autonom al South Stream şi a poziţiilor pe care le-a obţinut proiectul rusesc.
RT.com: Gazprom looks to take control over Beltransgaz
Energy Giant, Gazprom, has confirmed intentions on acquiring control over Belarusian gas pipeline operator Beltransgaz.
Gazprom deputy CEO, Andrei Kruglov, discussed his company's interest in boosting its stake in the company.
"As for Gazprom's corporate policy in the investment area, we are striving to obtain control."
Kruglov said that the company would "revise its business plan based on inter governmental relations."
"Gazprom investment in Beltransgaz is part of an agreement at the inter-governmental level and is fully compliant with internal corporate investment policy for the development of transport infrastructure."
He added that the company will look carefully at possible investment yields
"We will be making sure that in the future out input corresponds with the yield standars."
The company could also seek the Belarussian government's minority stake in Belgazprombank.
"That depends on the government of Belarus. It could decided to hold onto its stake in Belgazprombank, and if it does, we'll support that. It those shares are put up for sale, or course the shareholders will the consider the proposal," adding, "we are satisfied with our involvement in Belgazprombank."
RT.com: Gas key issue as Ukraine, Russia look to restart relations
Russia seems unlikely to significantly lower the price Ukraine has to pay for gas as the Ukrainian Prime Minister held talks with Gazprom and Vladimir Putin in Moscow.
The Russian Prime Minister did promise to re-start negotiations on gas prices, but he insisted the current contract was fair and balanced. Ukraine's new PM Nikolay Azarov said that the countries should start from a clean slate since the election of Viktor Yanukovich.
"I believe that we should let bygones be bygones, forget many things that occurred over the past five years of relations between our countries, turn the page and start from scratch and at the same time build up from the rich experience that we have."
The new chapter in relations has begun more or less where the old one left off, with gas. It is an issue that previously proved to be divisive and a source of mistrust in relations between the two countries. Ukraine wants to once again renegotiate the existing gas agreement. It says the market price of $305 per thousand cubic meters is too much of a burden.
"This year Ukraine is paying full market price. On top of it, the linkage to Italian refined products basket made the effective price Ukraine is paying now one of the highest in Europe of course Ukraine is not very happy to pay such a high price," says Vitaly Ermakov from Cambridge Energy Research Associates.
In an effort to slash the tariff Ukraine proposed to sell control over its national gas pipeline system to an international consortium which will include Russian and European countries. It's also offering Russia direct access to its domestic gas market.
But so far Russia has been reluctant to put anything more on the table, saying it's already reduced gas sales volumes for Ukraine this year.
"Proposal that Ukraine hinted at making in granting a concession to Russia and some European countries for use of its gas transit network is an interesting proposition but it's not even as attractive as a very similar proposal that was made in 2002," added Ermakov.
Attitudes may have changed, with scowls being replaced by smiles. But business is business and Russia says for now it's completely satisfied with the existing gas contract and any further concessions would have to be carefully thought through.
RT.com: Russia Ukraine gas talks resume with new Kiev administration
New Ukrainian Prime Minister, Nikolai Azarov, is in Moscow for talks with Vladimir Putin over gas prices, gas transit, and trade and tariffs.
The newly elected President in Kiev, Viktor Yanukovich, has said he wants a range of bilateral agreements to be ready for signing when President Medvedev visits in mid-May. Yanukovich claims current prices are too much of a burden for his country.
But even with this newfound goodwill, renegotiating the long-term contracts from January 2009 could prove difficult.A first attempt by Ukraine's new government to secure lower Russian gas prices ended without any visible success earlier this week.
Business RT spoke with Vitaly Ermakov of CERA about what Ukraine may offer in order to make Gazprom change its mind, what the implications of greater Russian control over Ukraine's pipeline system may be, and how interested Gazprom may be in gaining greater access to Ukraine's domestic market.
today.az: Nabucco announces its readiness to start pipeline construction in 2011
Nabucco Managing Director Reinhard Mitschek today again confirmed the current Nabucco Timeline. "We are aiming to start with the construction at the end of 2011 and we'll expect first gas to flow at the end of 2014. The Nabucco Consortium has no indication to shift the current timeline."
Mitschek also stressed, that the Pipeline will be filled step wise. To reach the maximum capacity of 31 bcm/y would be expected in the year 2018.
"For a large pipeline system like Nabucco it is necessary to raise the capacities stepwise. We'll start with 8 to 10bcm/y and we need the timeframe from 2014 to 2018 for the construction of additional compressor stations witch are the precondition for the plateau level."
The project envisages the gas transportation from the Caspian region and the Middle East to EU. Nabucco gas pipeline project is worth ?7.9 billion. Participants of the project are Austrian OMV, Hungarian MOL, Bulgarian Bulgargaz, Romanian Transgaz, Turkish Botas and German RWE companies. Each of participants has equal share to the amount of 16.67 percent.
Nabucco gas pipeline with a length about 3,300 kilometers, will begin from the Georgian-Turkish or the Iranian-Turkish border, then pass through Turkey, Bulgaria, Romania and Hungary to Baumgarten gas distribution hub in Austria.
apa.az: Roberto Piriani: All projects of gas transportation to Europe is important for Europe
Tbilisi. Nizami Mammadzadeh – APA. All projects of gas transportation to Europe is important for Europe, Roberto Piriani, General Manager of White Stream Consortium told to journalists. According to him the energy needs of Europe increases. The domestic resources of Europe decrease. Europe realizes various projects to import the gas. At present, Eastern European Countries depends on energy supply of Russia. Russia is the main and great gas supplier for Europe. But EU wants alternative sources in gas supply
Novinite: Russian Expert: Yes to Combining South Stream, Nabucco in Bulgaria
The planned Nabucco natural gas pipeline. File Photo
A prominent Russian energy expert has surprisingly embraced the idea for combining the rivaling gas pipeline projects in southern Europe, South Stream and Nabucco, on Bulgarian territory in a bid to cut costs.
Diverting from the official stand of his country, Valery Yazev, President of the Russian Gas Society, said at a press conference on Thursday that the idea is very reasonable and should be "seriously considered".
"We will build the section of the South Stream under the Black Sea, after which it enters Bulgaria. Nabucco on the other hand may give up the construction of the pipeline section in Azerbaijan, Georgia and Turkey, so that it can join the South Stream in Bulgaria," Yazev said.
According to him this proposal is very profitable for Nabucco since it rules out the on-the-ground construction of pipelines in Asia, where the gas supplies are not secured.
The suggestion about combining the two projects was voiced at the beginning of March by Eni SpA Chief Executive Officer Paolo Scaroni. Eni is an equal partner in South Stream with OAO Gazprom, the world's largest producer of gas.
Bulgarian experts have voiced hopes that since the planned route of the two key projects passes through the country their possible combination could turn it into an energy hub.
The South Stream gas line is to be completed by 2015. With it Russia aims at eliminating dependence from transit countries. The South Stream would ship 63 billion cubic meters annually of natural gas from Russia and Central Asia to Europe under the Black Sea.
Nabucco would deliver 31 billion cubic meters annually from eastern Turkey to Austria. Bulgaria, in which the pipeline from Caspian gas fields is to enter the EU, holds a 16.5 % stake in the EUR 8 B project.
The Nabucco pipeline is planned across Azerbaijan, Georgia, Turkey and Bulgaria, its construction executed by a consortium of firms from EU nations – Germany, Austria, Hungary, Romania and Bulgaria – as well as Turkey.
The project is the EU's attempt to diversify sources and reduce dependency on Russia and is largely seen as a rival to South Stream.
Novinite: Nabucco Consortium Denies 4-Year Delay
EU Energy Commissioner Oettinger was cited earlier on Thursday as saying that the Nabucco pipeline will be delayed by 4 years; the Nabucco Consortium has not confirmed this information. Photo by EPA/BGNES
The planned Nabucco gas pipeline will be put into operation in 2014 as previously announced, the consortium behind the project said Thursday, denying reports of a four-year delay.
"The time schedule remains unchanged. Start of construction will be ready for the first gas deliveries in 2014," the consortium, Nabucco Gas Pipeline International GmbH, said.
The statement came on the heels of a report by Sueddeutsche Zeitung Thursday quoting European Energy Commissioner Guenther Oettinger as saying completion of the pipeline will be delayed at least until 2018.
"This must be a misunderstanding, because we expect to reach the maximum capacity by 2018," the consortium said.
The planned 3,000-kilometer (1,800-mile) pipeline aims to diversify gas supplies by bringing Caspian and Middle East fuel to Austria through Turkey. The venture, led by Vienna-based OMV AG, is vying with Asian and Russian projects for access to Azeri, Turkmen, Iranian and Iraqi gas.
The consortium includes Germany's RWE AG, Austria's OMV AG, Turkey's Botas, Hungary's MOL Nyrt., Romania's Transgas and Bulgaria's Bulgargas.
Novinite: Audit of Bulgaria's Monopoly Bulgargaz Delays Gas Price Hike
Finance Minister Djankov (left) and trade union leader Hristov (right) during a meeting of Bulgaria's Council for Tripartite Cooperation. Photo by BGNES
Bulgaria's Deputy PM and Finance Minister Simeon Djankov has issued an order for the audit of the state natural gas monopoly Bulgargaz.
Djankov has ordered the Agency for State Financial Supervision to audit Bulgargaz during next week, the press office of the Council of Ministers announced.
The news was broken during Friday's meeting of the National Council for Tripartite Cooperation of the government, the business sector, and the trade unions called to discuss the Cabinet's proposals for anti-crisis measures.
The news about the audit of Bulgargaz comes amidst a heated debate about the natural gas prices in Bulgaria. Angel Semerdzhiev, head of Bulgaria's State Commission for Energy and Water Regulation (DKEVR) has argued that the natural gas prices will have to go up by 15% starting April 1, 2010.
He has been severely criticized for that by the trade unions which insist strongly on a freeze of gas, heating, water, and electricity prices as an anti-crisis measure until the end of 2010.
The government has been considering different measures in order to delay the increase of natural gas prices, including by channeling state funds to Bulgargaz through the Bulgarian Energy Holding.
The government, the business sector, and the trade unions have reached an agreement that the natural gas prices should not be increased until the audit of the state-owned monopoly is completed.
On Thursday, Bulgargaz insisted that the natural gas prices should be increased by 24% starting April 1, 2010. The Bulgargaz CEO, Dimitar Gogov, declared that if the price is increased only by 15% in April, this will mean that there will be additional hikes in the third and the fourth quarter of 2010.