RIA Novosti: Gazprom Neft posts 56.5% net profit drop to $850 mln in 1H09
MOSCOW, July 27 (RIA Novosti) – Gazprom Neft, the oil producing arm of Russian energy giant Gazprom, said on Monday its net profit calculated under Russian Accounting Standards decreased 56.5% year-on-year in January-June 2009 to 26.359 billion rubles ($850 million).
At the same time, the company's Q2 net profit jumped 130%, quarter-on-quarter, to 18.457 billion rubles ($595 million), Gazprom Neft said in a statement.
Gazprom Neft attributed its quarter-on-quarter net profit increase in April-June 2009 to the growth of world oil prices and exchange rate differences.
Gazprom Neft, formerly known as Sibneft, is a subsidiary of energy giant Gazprom, which holds 95.68% of its shares.
Gazprom Neft is Russia's fifth largest oil producer in terms of crude oil output. In 2008, the company produced 30.8 million metric tons (225.8 million barrels) of crude oil (a decline of 5.8% on the previous year) and refined 28.4 metric tons (208 million barrels), representing an increase of 8.4% on last year's figure.
Gazprom Neft's U.S. GAAP net profit increased 12% in 2008, year-on-year, to $4.658 billion.
RIA Novosti: Russian oil firm LUKoil reports 27% drop in net profit in 1H09
MOSCOW, July 27 (RIA Novosti) – Russia's largest privately owned oil producer LUKoil said on Monday its net profit calculated under Russian Accounting Standards had declined 27%, year-on-year, in January-June to 37.5 billion rubles ($1.2 billion).
LUKoil, which accounts for around 1.3% of global oil reserves and some 2.3% of global oil output, said its net profit increased 63.7% in April-June 2009, quarter-on-quarter, to 23.279 billion rubles ($751 million).
"The main reason for the net profit increase is the growth of revenues from stakes in other organizations linked with the distribution of profits of subsidiary companies for 2008. Another factor behind the net profit growth is the increase in global oil prices," LUKoil said in a statement.
In 2008, LUKoil's U.S. GAAP net profit fell 3.9%, year-on-year, to $9.14 billion. The company's oil output declined 1.5%, year-on-year, in 2008 to 95.24 million metric tons (1.9 million barrels per day) while gas production rose 22% in the reporting period to 17.02 billion cubic meters.
LUKoil earlier announced plans to boost its oil output 2.9% in 2009 to 98.2 million metric tons (1.97 million barrels a day).
LUKoil's nominal majority shareholder with 63.3% of shares is Russia's ING Bank (Eurasia). U.S. oil major ConocoPhillips has a 20% stake. LUKoil President Vagit Alekperov directly and indirectly controls about 20% of the company's stock.
Wall Street Journal: Pipeline Firms Widen Natural-Gas Networks
A profound geographic shift in U.S. natural-gas drilling is leading pipeline companies to expand into new territories, even as prices for the fuel appear stuck in a lengthy slump.
A few years ago, pipeline companies were focused on moving plentiful natural gas from the Rocky Mountains to hungry Northeastern markets. Today's challenge is building enough infrastructure to handle the flood of gas now being pumped out of shale-rock formations in Appalachia and the Southeast.
Thanks to improved drilling techniques these shale wells are producing giant volumes early in their lives, relatively cheaply, giving producers faster returns on their investments.
The shift in opportunities is stark: As natural-gas prices fell roughly a one-third from January to early July, gas drilling dropped 79% in the Permian Basin in Texas and 57% in the Rockies by rig count, according to Barclays Capital. Yet during the same period, rig counts were at a record high in the Marcellus Shale natural-gas field around Pennsylvania, and had declined just 2% year-to-date in Louisiana's Haynesville Shale formation.
Kinder Morgan Energy Partners LP of Houston and Energy Transfer Partners LP of Dallas have joint ventures for two major pipeline projects to transport gas extracted from newly prolific wells in Texas, Louisiana and Arkansas. One of the projects is the approximately 500-mile Midcontinent Express Pipeline, which serves regions including the Barnett Shale of Texas and the Fayetteville Shale in Arkansas. Construction of the pipeline's second leg is to be completed Aug. 1, and Kinder says it has booked all the project's available transmission capacity.
The other joint project, the 187-mile Fayetteville Express Pipeline through Arkansas, is scheduled for completion in late 2010 or early 2011. Energy Transfer is separately planning the Tiger Pipeline to serve Louisiana's Haynesville Shale by 2011.
Many producers and distributors are betting that demand for natural gas will eventually catch up to growing supplies, as natural gas plays a bigger role in power generation and possibly in fueling buses and trucks.
Other pipeline operators including Boardwalk Pipeline Partners LP, with primary offices in Houston and Owensboro, Ky., and Regency Energy Partners LP, of Dallas, are hitching their growth to shale too. Regency announced a joint venture in March to more than double its existing pipeline system in northern Louisiana's Haynesville Shale by the end of this year.
Regency Chief Executive Byron Kelley said in an interview that pipes out of the Haynesville region are largely full. Even the announced expansions by his company and others to carry an additional 3.6 billion cubic feet of gas a day out of the Haynesville Shale likely won't be enough. He expects four billion cubic feet a day or more of additional gas to be produced from the Haynesville Shale by 2012, so "we fully expect that we will go through a series of expansions."
Boardwalk, an interstate pipeline operator, operates Gulf Coast pipeline assets that had been seen as valuable for distributing trans-Atlantic liquefied-natural-gas imports to U.S. customers. But the bigger opportunity has been expanding Boardwalk's network to carry skyrocketing domestic natural-gas production. The company has mounted about 1,000 miles of expansion projects across the Southeastern shale plays.
The Marcellus region has even less pipeline infrastructure. Some of the companies looking to expand there, such as EQT Corp. of Pittsburgh and NiSource Inc. of Merrillville, Ind., already have West Virginia and Pennsylvania pipelines, an advantage because of the lengthy regulatory process required to lay new pipes.
EQT says it is working on a plan to re-engineer the westward flow of an existing pipeline network to feed Marcellus gas to East Coast markets, taking advantage of connections to five interstate pipelines. The company plans to make some initial reroutings effective this year, said Randall Crawford, president of EQT's midstream and distribution business.
energia.gr: Gazprom Neft May Buy 50% Stake In Tomskneft From Rosneft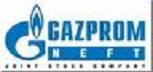 Russian oil major OAO Gazprom Neft (SIBN.RS) may become the sole owner of Tomskneft, if it exercises an option to buy a 50% stake in the oil producer from its larger peer OAO Rosneft (ROSN.RS) in 2011, a Gazprom Neft spokeswoman said Monday.

If Gazprom Neft, the oil arm of state-controlled gas firm OAO Gazprom (GAZP.RS), now owns half of Tomskneft and could, if it exercises the option, boost its output by around 115,000 barrels of oil a day.

Last year, Tomskneft produced 83.3 million barrels of oil and gas condensate and 1.72 billion cubic meters of gas.

Tomskneft used to belong to Yukos – formerly Russia's biggest oil producer – but was purchased by Rosneft in May 2007 in a bankruptcy auction. In December that year, Rosneft sold 50% of the shares to Gazprom Neft.

Tomskneft holds 1.33 billion barrels of oil equivalent in reserves as of Dec. 31, 2008.
energia.gr: Turkmenistan Seeks Intl Arbitration In Azerbaijan Energy Dispute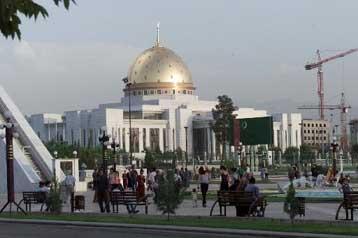 Turkmenistan is to pursue Azerbaijan in the international courts over three disputed oil and gas deposits in the Caspian Sea, Turkmen President Gurbanguly Berdymukhamedov said Friday, according to state television.

"I have ordered the foreign minister, Rashid Meredov, to engage leading international experts to study the legality of Azerbaijan's claims to the disputed deposits…and then submit the documents for examination by the International Court of Arbitration," Berdymukhamedov said.

"In spite of all the efforts by the Turkmen side, a consensus on the ownership of the deposits located in the central Caspian on territory disputed by Turkmenistan and Azerbaijan has still not been reached," he said.

Berdymukhamedov accused Azerbaijan of having unilaterally begun exploration at two of the three sites which, he said, were located "on Turkmen territory and belong to Turkmenistan."

Turkmenistan and Azerbaijan sit on opposite sides of the resource-rich Caspian and both claim a number of oil and gas fields beneath the sea.

The five countries that border the sea – Azerbaijan, Kazakhstan, Russia, Turkmenistan and Iran – have been unable to agree on how to divide up the Caspian since the collapse of the Soviet Union in 1991.