Hotnews: ANRE: Pretul electricitatii va fi mentinut pana la 1 ianuarie 2011, dar la gaze poate fi o scumpire
Pretul electricitatii va fi mentinut pana la 1 ianuarie 2011, iar cel al gazelor nu va fi majorat cu siguranta la 1 aprilie, dar in cursul anului ar putea fi indexat cu inflatia pe 2009, a declarat, marti, presedintele Autoritatii Nationale de Reglementare in domeniul Energiei (ANRE), Petru Lificiu, potrivit Mediafax.
"In aprilie pretul gazelor sigur nu va creste, dar mai tirziu cred ca va trebui sa facem o indexare cu inflatia pe 2009. La energie pretul sigur nu va creste pana la 1 ianuarie 2011", a spus Lificiu, prezent la o conferinta organizata de Asociatia Patronala a Investitorilor Italieni din Romania.
Banca Nationala a Romaniei ia in calcul, in scenariul de baza privind prognoza de inflatie prezentat la inceputul lunii februarie, o crestere a tarifelor in acest an de 5% la gaze, 4% la electricitate si 5,2% la energie termica, cu exceptia ultimei categorii celelalte scumpiri fiind cu mult peste estimarile anterioare realizate de banca centrala.
OMG.md: Chirtoacă consideră că întreprinderea "Moldova gaz" a fost cedată Rusiei gratuit
Dorin Chirtoacă, primarul capitalei, vicepreşedintele Partidului Liberal, care este actualmente la guvernare a declarat, marţi, într-o conferinţă de presă că întreprinderea "Moldova gaz" a fost transmisă în mod gratuit Federaţiei Ruse în anul 1998, iar Republica Moldova nu a avut de câştigat în urma acestei tranzacţii.
"Întreprinderea respectivă (Moldova gaz – n.r.) a fost transmisă în mod gratuit Federaţiei Ruse, pe baza unor documente, pe baza unor hârtii şi respectiv aceasta nu a reprezentat obiectul unei concesiuni, sau de parteneriat", a declarat Dorin Chirtoacă, accentuând că "Republica Moldova ar trebuie să fie proprietara întreprinderilor strategice pe care le are, sau concesionarea acestor întreprinderi să aibă loc pe principii avantajoase pentru Republica Moldova".
În context, Dorin Chirtoacă a ţinut să menţioneze că actualmente Moldova "ca stat independent şi suveran, ar putea să caute soluţii, să caute resurse pentru a reveni asupra acestei probleme, pentru a o readuce în patrimoniu".
Recent, Prim-ministrul Moldovei, Vladimir Filat, a declarat într-un interviu pentru publicaţia rusă "Tribuna" că anume el este funcţionarul în rezultatul semnăturii căruia SA "Moldova gaz" a fost transmisă Rusiei în anul 1998. "Repet ceea ce i-am spus lui Putin şi lui Şuvalov. Eu sunt acea persoană care a semnat Acordul juridic de creare a întreprinderii "Moldova gaz" în anul 1998 şi am făcut atunci conştient acest lucru", a declarat Filat, vorbind despre perspectiva cooperării moldo-ruse în sfera energetică.
SA "Moldova Gaz" a fost constituită în anul 1998 după reorganizarea concernului de stat "Moldova gaz". Potrivit hotărârii semnate de Filat şi aprobate atunci de Parlament, concernul a intrat în întreprinderea moldo-rusă "Aprogaztranzit", iar în rezultatul acestei reorganizări a apărut SA "Moldova gaz". Societatea pe acţiuni creată avea un capital statutar de 290,6 mln USD, dintre care 78,1 mln USD constituiau bunurile care se aflau pe teritoriul regiunii transnistrene. În rezultatul acestei decizii, 50% plus o acţiune sunt proprietate ale concernului rus "Gazprom", 35,53% din acţiuni aparţin Moldovei, 13,44% – administraţiei de la Tiraspol şi 1,23 la sută din acţiuni sunt proprietate a persoanelor fizice.
Potrivit informaţiilor oficiale, în anii 1998-1999 Filat ocupa funcţia de director al Departamentului privatizării şi gestionare a proprietăţii de stat.
ziare.com: Ucraina vrea preturi mai mici pentru gazul rusesc
Viktor Yanukovici, noul presedinte al Ucrainei, va incerca sa obtina un pret mai scazut la gaze din partea Rusiei, oferindu-le, in schimb, controlul asupra magistralei prin care trece aproximativ 80 la suta din gazul rusesc pentru Europa.


Relatiile cu Rusia, afacerile cu gaze si discutiile despre un consortiu in domeniul energiei se numara printre cele mai importante problemei ale Ucrainei, care a suferit din cauza stoparii alimentarii cu gaze din partea Rusiei de doua ori, lucru care a afectat si furnizarea de gaze a Europei, relateaza Financial Times.
Yuriy Boyko, ministrul Energiei, a declarat ca planurile de a renunta la controlul total asupra magistralei ce duce gazele spre Europa reprezinta, de fapt, o incercare de integrare a sistemului de transport de gaze ucrainian in piata energetica europeana, pentru a preveni eventuale crize.
Spre deosebire de Belarus, care a dat Rusiei dreptul de proprietate asupra magistralelor, pentru a primi preturi mai reduse la gaze, oficialii de la Kiev intentioneaza sa ofere doar dreptul de management.
Desi detaliile privind acest plan sunt vagi, noul presedinte spera ca, odata cu implicarea atat a Moscovei, cat si a Bruxelles-ului, tara sa va beneficia de investitii de miliarde de euro in modernizarea si extinderea sistemului de transport de gaze.
money.ro: Ucraina vrea să reia exporturile de electricitate în estul Europei, inclusiv România
Ministrul Energiei din Ucraina, Iuri Boiko, a cerut preşedintelui companiei energetice de stat să reia exporturile de electricitate către statele din Estul Europei, inclusiv România, potrivit agenţiei de presă Ukrinform.
Exporturile
ar trebui să fie reluate la nivelul anterior sistării, a transmis ministrul noului preşedinte al Companiei Energetice Ucrainene, Petro Omelianivski.
Ucraina a oprit exporturile de electricitate către România, Ungaria şi Slovacia la 1 martie, din cauza epuizării stocurilor de cărbune.
Livrările Ucrainei de electricitate pe plan extern au scăzut cu 49,2% în 2009, la 3,87 miliarde de KWh. Anul trecut, Ucraina a exportat electricitate în Slovacia, Ungaria, Belarus, Polonia şiRomânia.
Exporturile de electricitate ale Ucrainei în cele trei ţări reprezintă o foarte mică parte din volumul pieţelor de profil.
Bursa: Sporesc facilităţile pentru clienţii privilegiaţi ai Romgaz
Romgaz va acorda şi în acest an reduceri la preţul gazelor clienţilor săi industriali, care vor câştiga astfel de două ori, primind discount la un tarif aflat la jumătate faţă de cel din import
Anumiţi clienţi industriali ai companiei de stat Romgaz, principalul producător de gaze naturale din ţara noastră, vor beneficia şi în acest an de un preţ redus, ceea ce poate induce o concurenţă neloială în anumite sectoare industriale.
Măsura afectează, în mod direct, activitatea Romgaz, pentru că societatea statului este obligată astfel să vândă clienţilor săi sub preţul de producţie, în cuantum de 160 de dolari la o mie de metri cubi. Guvernul a aprobat, luna trecută, un memorandum care stabileşte prelungirea acordării de discounturi clienţilor SN Romgaz pe întreg anul 2010. Decizia Guvernului este cu atât mai inexplicabilă cu cât clienţii respectivi beneficiază oricum de avantajul achiziţionării gazelor din producţia internă, al căror preţ este la aproape jumătate faţă de cel din import.
Clienţii ţinuţi la secret de Romgaz, din motive comerciale, au un dublu avantaj: cumpără gazele la preţul intern, iar pe deasupra la această facilitate, mai primesc şi reduceri de preţ!
Singura condiţie pe care Guvernul a pus-o companiei Romgaz a fost aceea să respecte normele Consiliului Concurenţei.
Bogdan Chiriţoiu, preşedintele Consiliului Concurenţei, ne-a declarat că aceste reduceri de preţ pot fi acordate în situaţia în care Romgaz are clienţi vechi, mari consumatori, însă trebuie ca societatea să fie atentă să nu se aşeze într-o situaţie de abuz de poziţie dominantă, în care să avantajeze un consumator în detrimentul altuia.
Cei mai importanţi clienţi sunt marile unităţi din industria chimică şi energetică.
Ca să primească reduceri la preţ, în ultimii doi ani, consumatorii trebuie să fie la zi cu plăţile către compania de stat.
Reducerile au crescut de la 17 dolari iniţial la 40 dolari pe mia de metri cubi, în ultima perioadă.
Vocea Rusiei: Scriem "colaborare", iar în gând avem "confruntare"
La Moscova s-a deschis cea de-a III-a ediţie a Forumului Energetic al Mării Caspice.
Problemele internaţionale ale dialogului energetic, programele ştiinţifice şi de cercetare comune, inclusiv asimilarea resurselor de hidrocarburi ale Mării Caspice, construirea şi modernizarea obiectivelor infrastructurii ramurii, sursele care pot fi reînoite. Nu a fost uitată nici ecologia – păstrarea florei şi faunei unice ale Mării Caspice, în culise rămân alte probleme, nu mai puţin acute, ale ţărilor participante.
La întrebarea, ce predomină în  activitatea  partenerilor internaţionali la Marea Caspică – colaborarea sau opoziţia? – nu există un răspuns univoc. De obicei, cel mai neliniştit este consorţiul european Nabucco.
Tocmai a apărut informaţia, că hotărârea definitivă referitoare la investiţii în proiectul Nabucco se amână din nou până la sfârşitul anului.  Ca şi mai înainte rămâne deschisă şi problema principală: cu ce se va umple conducta? Drept furnizori potenţiali sunt numite ţările de la Marea Caspică, care deocamdată nu şi-au dat acordul, de asemenea Irakul  şi Egiptul.  Experţii publicaţiei economice germane "Handelsblatt" consideră, că Nabucco este doar un proiect politic al UE, a cărui rentabilitate nu a fost încă stabilită".
Maxim Şein, expert al companiei de consulting "Broker credit service"  confirmă această concluzie.
"Trebuie să existe o bază de resurse. De la bun început, Nabucco trebuia să fie orientat spre gazul iranian.  Acolo nu există o altă sursă. În Irak toate  rezervele sunt de petrol, în afara unui zăcământ de 280 de miliarde metri cubi.  Însă acestea sunt volume amestecate. Egiptul, în general, nu figurează pe lista celor mai mari proiecte din lume  în domeniul petrolului şi gazului".
"Handelsblatt" numeşte drept cauză principală a eşecurilor în privinţa bazei de resurse – presiunile din partea Rusiei  asupra furnizorilor de la Marea Caspică. Oare într-adevăr, Moscova îşi intensifică presiunile? Iată opinia lui Nikolai Kaveşnikov expert la Institutul Europei.
"Există presiuni  din partea Rusiei? Presupun, că evident există.  Deoarece Rusia este deosebit de interesată, ca acest proiect să nu fie realizat. Pentru Kazahstan este importantă Uniunea Vamală cu Rusia şi Belarus. Şi problema migranţilor din Asia Centrală.  În ceea ce priveşte  viabilitatea proiectului Nabucco, vor participa sau nu la el Azerbaidjanul şi Kazahstanul, fără furnizori suplimentari proiectul nu este argumentat din punct de vedere economic".
Experţii în domeniul energiei din UE confirmă şi ei, că fără gazul iranian Nabucco nu va putea fi umplut. Consorţiul se confruntă cu conflicte interne.  De exemplu, Turcia tranzitară cere o cotă de 15% din volumele viitoare de gaz, care vor fi pompate via teritoriul ei.  Adică 4,5 miliarde de metri cubi pe an. Şi asta la preţuri reduse. UE este împotrivă: cine va plăti aceste reduceri?
Elita politică a UE explică poziţia sa în problema realizării proiectului prin necesitatea de a reduce dependenţa de Moscova.  La întrebarea – Ce variante are Europa? – ex-cancelarul Germaniei Gerhard Schroder răspunde: Nigeria, Libia, Algeria şi Iranul. Iar la întrebarea sunt oare ele capabile să asigure o mai mare securitate energetică? – Bruxellesul răspunde printr-o tăcere mormântală.
RIA Novosti
: Yanukovych needs support at home for gas consortium with Russia
Ukraine's new leader Viktor Yanukovych will have to work hard to sell the idea of a gas consortium with Russia according to a poll published on the Ukrainian government's website on Tuesday.
Yanukovych is seeking to revise a long-term gas deal signed by ex-premier Yulia Tymoshenko and Russian Prime Minister Vladimir Putin in early 2009, which made Russian gas expensive for Ukraine, further straining the country's meager finances.
In return for cheaper gas, Ukraine wants to offer Russia a stake in its gas transportation system, which currently accounts for about 80% of Russian natural gas exports to Europe.
Ukraine's Fuel and Energy Minister Yuriy Boiko flew to Moscow on Tuesday to discuss gas issues with Russian officials.
According to the poll conducted in Ukraine in March, only 40.5% of respondents welcomed the idea of a gas consortium with Russia. 23.3% opposed the move.
Tymoshenko, who currently leads the Ukrainian opposition, has criticized the idea, saying the transfer of the national gas transportation network would betray national interests.
As many as 70.6% of Ukrainians fully support the need to review the gas deal with Russia, with only 13.4% speaking against this option, the poll showed.
The poll was conducted by the Ukrainian social survey company, Research & Branding Group, on March 9 – 15 in all regions of Ukraine and covered 2,077 respondents with a statistical error of 2.2%.
The Russian business daily Vedomosti said on Monday that it was high time for Ukraine to sort out its gas transportation network as the construction of the Kremlin-backed Nord Stream and South Stream gas pipelines bypassing Ukraine will marginalize the ex-Soviet republic.
Ukraine's gas transportation system is Europe's second largest gas pipeline network and the main route for Russian natural gas supplies to European consumers. In early 2000, Kiev and Moscow discussed the possibility of creating a gas transport consortium with the involvement of EU partners to manage and modernize Ukraine's Soviet-era gas pipeline network.
The project was put on hold when west-leaning president Viktor Yushchenko came to power in Ukraine in 2004.
Russia has made repeated attempts to obtain a stake in the Ukrainian gas pipeline network to modernize the system and ensure uninterrupted gas supplies to Europe. Ukraine has so far resisted, saying a consortium with Russia would jeopardize its sovereignty.
russiatoday.com: Ukraine gas talks renewed with new government
A delegation from Ukraine is in Moscow to start the process of renegotiating gas contracts between the two countries, with a new Kiev administration bringing a renewed sense of goodwill.
Ukraine's Fuel and Energy Minister, Yury Boyko, is charged with trying to soften the obligations set out in the 10 year contract agreed in January 2009.
It wants to return to an idea first proposed in 2003, of Russia joining a gas consortium with Ukraine. But this would not allow foreign investors to actually own a share of the pipeline. Dmitry Aleksandrov, energy analyst at East Kommerts says control could be largely ceded for investment.
"Ukraine is proposing offering a 66% interest to foreign investors, which will be put on the negotiating table today. The share will determine how much money will be available to invest in the modernisation of Ukraine's gas pipelines."
But Russia is not eager to spend vast quantities of money on Ukraine's gas distribution system as it has plans for alternative gas routes, Nord Stream and South Stream, which it is not prepared to give up.
Kiev is keenly aware of the prospect of new competing routes for gas transit. Konstantin Simonov, Head of the National Energy Security Fund says it is currently trying to negotiate terms for the next 8 years, after which the new pipelines are expected to be completed.
"Ukraine's compression stations and reconstruction of underground storage facilities requires $2.5 billion according to Ukraine's estimates. But Nord and South Stream will provide all the necessary capacity for Russia to be able keep its market share in Europe."
Relations between Moscow and Kiev have improved, and there is a sense of new beginnings on both sides. But business is business, and all the parties will be trying to extract the best possible deal. So while the prospect of future gas wars has diminished, the stakes are still high.
RIA Novosti
: Russian, Qatari premiers to talk energy investment
Russian Prime Minister Vladimir Putin and his Qatari counterpart Sheikh Hamad bin Jasim al-Thani are to meet Wednesday to discuss investment cooperation in the energy sphere, the Russian government said.
The two countries have active energy contacts, including through OPEC and the Gas Exporting Countries Forum (GECF). The GECF headquarters is situated in Qatar's capital Doha. In December 2009, GECF elected Leonid Bokhanovsky from Russia as its secretary general.
The Qatari premier is in Russia on a working visit at an invitation from Putin.
"Enhancing trade and economic and investment cooperation between Russia and Qatar, first of all in the energy sphere…, is planned for discussion," the government said.
"Special attention is expected to be paid to investment interaction, in particular by establishing joint foundations and consortiums, attracting Qatari capitals to Russia and investing Russian funds in the emirate," it said.
Diplomatic relations between the Soviet Union and Qatar were established in 1988, and following the collapse of the U.S.S.R. in 1991, Qatar recognized Russia. The two countries maintain a regular political dialogue on key international and regional problems.
Novinite: Qatar Considers Building LNG Terminal in Bulgaria
Bulgaria's PM Borisov (left) with his Qatari counterpart in Doha. Photo by EPA/BGNES
The government of Qatar is considering Bulgaria as a destination where it can invest in a new liquefied natural gas terminal.
This has been announced by Qatar's Prime Minister and Foreign Minister Sheikh Hamad bin Jassim bin Jabor al-Thani after his meeting with Bulgarian PM Boyko Borisov, as cited by The Gulf Times.
"This is under study and I don't think anything would happen before one or two years in this respect. A new terminal involves feasibility studies, huge investment and users for the gas. At this moment, we are studying all the options and Bulgaria is on our list," Sheikh Hamad bin Jassim bin Jabor al-Thani has declared.
The Gulf Times reports that Qatar plans to raise its annual LNG production capacity 43% to 77 million tons in 2010, with the startup of three new plants.
On Monday, Bulgaria and Qatar signed an energy cooperation memorandum. Over the last couple of years Bulgarian authorities have floated the idea of hosting a terminal for liquefied natural gas, and have initiated negotiations with countries such as Azerbaijan and Egypt regarding this idea.
Novinite: Bulgaria Natural Gas Prices to Go up April 1
The natural gas prices in Bulgaria are going to be increased starting April 1, 2010, despite the government's intention to freeze them.
This has been announced by Angel Semerdzhiev, head of Bulgaria's State Commission for Energy and Water Regulation (DKEVR).
Semerdzhiev said there was no way for the government to avoid the increase because of the situation on the world energy market. He said the natural gas prices in Bulgaria might grow by 15%. This in turn is going to lead to an increase of heating power prices of 8%-13%. The DKEVR is supposed to set the new gas prices in the coming days.
Its Chair has commented also that the government should be able to keep the electricity prices on the current level starting July 1, 2010, by shedding planned investment spending but not through legislative measures.
The Borisov government has been urged by trade unions to freeze heating, gas, and power prices for the rest of 2010 as an anti-crisis measures.
energia.gr: Turkey Aims for EU, Gulf Investors in Power Sale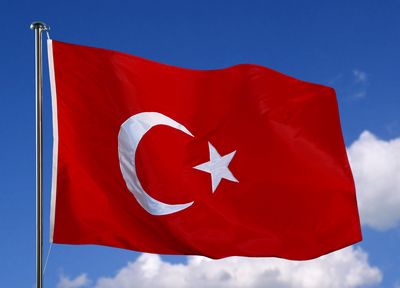 Turkey will sell four power plants with capacity totaling more than 3,000 megawatts under a "big energy privatization drive" this year by the government that may attract investors from Europe and the Persian Gulf , the energy regulator said. "There is a total portfolio of 16,000 megawatts of power plants to be sold," Hasan Koktas, head of the regulator, said in an interview at his office in Ankara on Friday. "
Auctions will start with four thermal power plants and bids will be invited for them this year," he said. Turkey wants to lessen state ownership in energy production and distribution and raise cash and draw foreign investors to an industry where demand is rising about 8 percent a year. The government's asset sale agency expects to raise more than $7 billion this year, the majority from sell-offs of power distribution grids, equivalent to 20 percent of the projected budget deficit, according to government data. The auctions of the plants, Hamitabad, Seyitomer, Soma and Can in western Turkey , will be completed this year, Koktas said.
apa.az: Azerbaijan Urges Iran, Iraq's Partnership in Nabucco


Baku – APA. Azerbaijan's Energy Minister Natiq Aliyef asked for Iran and Iraq's participation in the Nabucco gas pipeline project, APA reports quoting "Fars News Agency".
In an interview published in UK newspaper Independent, the minister said the success of the Nabucco pipeline will be based on the participation of other gas-rich countries such as Iran and Iraq, as Azerbaijan could not produce all the required gas for the project.
"I don't think construction will be in one or two years. Countries like Iraq, Iran and Turkmenistan need to join this project," he said.
The Nabucco gas pipeline project worth €7.9 billion envisages gas supply from the Caspian region to EU countries. Construction of the gas pipeline was scheduled for 2011. The first supplies will be launched in 2014. Maximal capacity of pipeline will hit 31 billion cubic meters per year.
The proposed 3,300-kilometer Nabucco pipeline aims to carry natural gas from Central Asia via Turkey and the Balkan states to Austria, bypassing Russia and Ukraine.
Participants of the project are Austrian OMV, Hungarian MOL, Bulgarian Bulgargaz, Romanian Transgaz, Turkish Botas and German RWE companies.
Iranian Oil Minister Gholam Hossein Nozari told FNA in December 2009 that Iran's participation in the project would be a must for the materialization of the project because the member states of the project will not be able to produce and supply the gas needed for the project.
Earlier in July, Managing Director of the National Iranian Gas Export Company (NIGEC) Seyed Reza Kassaeizadeh underlined that the Nabucco pipeline project would make no progress without Iran.
"It is obvious that Europe needs several gas supplying pipelines…Iran is the main gas supplier in the region and has rich resources, high security and proper infrastructure. In other words, Nabucco pipeline would not be materialized and would remain at the level a plan without Iran," Kassaeizadeh told FNA.
Iran sits on 16 percent of the world's natural gas reserves – second in the world only to Russia.
trend.az: Turkey unveils 5-year strategic energy plan
Energy import-dependent Turkey has unveiled its 5-year strategic energy plan, Anadolu Agency reported.
In its new plan for 2010-2014, Turkey plans to increase power generation using domestic resources, diversify natural gas suppliers, increase the amount of oil pumped to Turkey's oil hub Ceyhan and begin construction of nuclear power plant by the year 2014.
As of end-2009, Turkey had oil reserves which could meet consumption for a year and natural gas reserves enough for two months, the ministry report said.
Turkey's producible oil reserves are estimated at around 39.4 million tons and natural gas reserves are 6.1 billion cubic meters. Turkey's annual oil consumption is around 31.1 million tons and natural gas consumption is nearly 36 billion cubic meters.
Turkey makes natural gas imports from five supplier countries. Turkey supplies two thirds of its natural gas need from Russia. However, Turkish government wants to reduce its dependence on Russia and plans to cut Russian stake in Turkey's gas imports to below 50 percent in a bid to diversify suppliers.
Turkey also plans to rise its oil production thanks to its projects launched to explore oil and natural gas in the Black and the Mediterranean.
According to strategic energy plan, Turkey plans to extend the duration of a crude oil pipeline deal with Iraq, finalize negotiations on Nabucco pipeline project deal this year, commence construction of the Nabucco pipeline in 2011, launch the project to connect natural gas networks of Turkey and Syria in 2011. The governments also aims to make Ceyhan, a port in the southern part of the country, a wholly-integrated oil hub by the year 2015. The amount of oil pumped to Ceyhan is expected to reach 500 million barrels a year.
On electricity, Turkish government plans to complete construction of several coal-fired thermal power plants and hydropower plants throughout the country by 2013. Planned power plants have a total capacity of 8,500 megawatts.
One of government's priority is to start construction of country's first nuclear power plant by 2014 and increase the ratio of renewable energy resources to 30 percent in total energy generation by 2023.
According to government's plans on energy-efficiency, Turkey will save 10 percent energy by 2015 and 20 percent by 2023.
Eurasia Daily Monitor: Nord Stream Downloads Financial Risks on German and Italian Governments
Vladimir Socor
Rainer Seele, the Chairman of the German energy company Wintershall, complained in a Russian press interview that commercial banks often "discriminate against" companies involved in Russian projects. According to Seele, the banks generally impose excessive lending costs on such companies (Vremya Novostei, March 19).
This should hardly be deemed surprising, however, given the considerable element of risk associated with investments in the Russian energy sector. Wintershall's chief was speaking after the signing of a multibillion Euro credit package for the Gazprom-led Nord Stream pipeline project, from Russia to Germany on the Baltic seabed.
According to Nord Stream Consortium's spokeswoman Irina Vasilieva, high costs of borrowing from commercial banks are largely responsible for the recent cost overrun of this project. Last year's cost estimate of 7.4 billion Euros has recently been recalculated to 8.8 billion Euros, in connection with the crediting agreement. The increase is mainly attributed to high interest, commissions, and other transaction costs, charged by banks for this project (Interfax, March 16; Vedomosti, March 17).
The crediting agreement was signed in London on March 18, by the Nord Stream consortium with 26 commercial banks. The agreement covers the construction of Nord Stream One, the first of two parallel pipelines in this project. The credit package amounts to 3.9 billion Euros. Of this sum, 3.1 billion Euros are guaranteed by the German government's Hermes export credit agency, Germany's United Loan Guarantee Program, and the Italian government's export credit agency Sace. An additional 800 million Euros are being provided without such guarantees.
The 3.9 billion Euro credit package covers 70 percent of the costs of Nord Stream One. The remaining 30 percent, or some 1.8 billion Euros, are to be contributed by the Nord Stream consortium's stakeholders, each in proportion to its stake in the project. Whether Gazprom can finance its share or borrow from some of those same banks seems unclear. The consortium says that it intends to seek another 2.5 billion Euros in bank credits to finance the construction of the second parallel pipeline, Nord Stream Two (Interfax, BNS, Financial Times, March 16).
Nord Stream stakeholders are Gazprom with 51 percent, Wintershall and Ruhrgas of Germany with 20 percent each, and Nederlandse Gasunie holding 9 percent. Gaz de France is expected imminently to join the consortium with a 9 percent stake of its own, pursuant to an agreement reached by Presidents Nicolas Sarkozy and Dmitry Medvedev during the Russian president's recent Paris visit (EDM, March 2). The new entry will reduce the Wintershall and Ruhrgas stakes to 15.5 percent each. The two German companies had started out with 24.5 percent stakes each in this project in 2005. Gazprom, however, has stipulated that any new entrant could only be accepted by reducing the German stakes, so as to leave Gazprom permanently (indeed, increasingly) in control with an untouchable 51 percent majority.
Conceived as a bilateral Russo-German project, Nord Stream has become a European venture with the Dutch and French accessions. The reconfiguration reflects not only gas demand projections, but also a growing awareness of risks to this project and consequent fall-back on a risk-sharing approach.
The manufacture of steel pipe accounts for the bulk of Nord Stream investment. Steel pipe orders are being shared by the German Europipe concern with 65 percent, Russia's United Metallurgical Company (OMK) with 25 percent, and the Japanese Sumimoto with 10 percent of the steel pipe tonnage. The pipe production order is seen as a major anti-crisis program in its own right in Germany and has attracted another influential constituency for the Nord Stream project.
Construction of Nord Stream One is scheduled from spring 2010 to the fall of 2011, with first gas to flow by the end of that year. Nord Stream Two is scheduled to be completed in 2014. The two lines' projected capacity is 27.5 billion cubic meters (bcm) per year, for a total of 55 bcm annually, over a 25-year period.
Russian Prime Minister Vladimir Putin insists that those construction deadlines and delivery volumes are realistic. According to Nord Stream General Manager Matthias Warnig at the credit agreement's signing, the consortium has already pre-contracted for most of Nord Stream One pipeline's capacity. Warnig sounds equally confident that Nord Stream Two will not only be built but also operate at full capacity.
All of these assumptions look risky at present. They are based on uncertain demand projections, themselves subject to volatile factors on European gas markets. With the surge in LNG availability, and fast development of spot markets in Europe, importers are moving away from Russian pipeline-delivered gas and Gazprom's long-term, take-or-pay contracts. Commercially, Nord Stream is a project behind its time, conceived in an earlier era of the gas trade (EDM, February 17).
While Nord Stream One has the Siberian fields Yuzhno-Russkoye and Achimovskoye earmarked as the supply source, there is no supply source designated for Nord Stream Two. The Shtokman deposit in the Barents Sea was presumed to be that source. However, the investment decision there has been postponed (more likely, abandoned); and even prior to that decision, the Shtokman development timetable was running far behind the Nord Stream Two nominal timetable (EDM, February 9, 10).
With no major investments in field development, Russia may itself turn into a net importer of natural gas, according to a World Bank prognosis released in Brussels on March 18, the same day as the Nord Stream crediting agreement's signing in London (Financial Times Deutschland, March 19).
Given these deepening uncertainties, the multi-billion Euro credit guarantees for Nord Stream may in turn become a way to download the project's risks on the German and Italian governments.