Hotnews: Petrolul a depasit pragul de 80 de dolari pe pietele asiatice
Aurul negru este tranzactionat luni dimineata pe bursele electronice din Asia cu 80,17 dolari, cu 36 de centi mai mult decat vineri. Petrolul Brent valoreaza 78,59 dolari barilul, castigand 40 de centi. Analistii pietei citati de AFP spun ca pretul barilului de petrol a crescut pe fondul grevei angajatilor de la gigantul petrolier francez Total si in urma ingrijorarilor privind programul nuclear iranian.
ziare.com: Dobrogea, gata sa arda gaze din Bulgaria
Sudul Dobrogei ar putea fi alimentat cu gaze naturale din Bulgaria, incepand cu acest an, pentru a face fata consumului tot mai mare din regiune.

Zonele Mangalia si Dobrogea Sud ar urma astfel sa fie alimentate cu gaze din conducta de tranzit a Bulgariei, dupa semnarea contractelor de import intre Bulgargaz si furnizorii locali din Romania, a comunicat Ministerul Economiei, citat de Mediafax.
Costurile acestei solutii de alimentare cu gaze se vor ridica la 4,5 milioane de lei, cei mai multi bani urmand sa fie folositi pentru dezvoltarea unui punct de import al gazelor, in localitatea Negru Voda.
Pe langa acest punct de import, Romania si Bulgaria vor realiza, pana in 2012, interconectarea sistemelor de gaze pe ruta Giurgiu-Ruse, pentru a asigura livrari constante intre cele doua tari.
money.ro: Reuters: Petrom va înregistra o pierdere de 75,4 mil. lei în T4 2009
Petrom, cea mai mare companie românească, va înregistra pierderi în ultimul trimestru din 2009, dar acestea vor fi de 17 ori mai mici decât pierderile înregistrate în aceeaşi perioadă din 2008. Este estimarea analiştilor chestionaţi de Reuters. În privinţa cifrei de afaceri, piaţa se aşteaptă la o scădere uşoară faţă de 2008.
Petrom, cel mai mare grup petrolier din România, va marca o pierdere mică în ultimul trimestru din 2009, pe fondul marjelor reduse de rafinare şi a costurilor generate de restructurări. Astfel, media prognozelor avansate de analiştii chestionaţi de Reuters estimează o pierdere de 75 de milioane de lei în perioada octombrie-decembrie 2009.
Cifra este de 17 ori mai mică decât în 2008, când Petrom avea pierderi de peste 1,2 miliarde lei. Cea mai pesimistă estimare a analiştilor arată o pierdere de 332 de milioane de lei pentru Petrom, în timp ce la polul opus, optimiştii aşteaptă un profit net de 163 de milioane de lei.
În privinţa veniturilor, media estimărilor arată o cifră de afaceri de 3,7 miliarde de lei, în scădere cu 0,7% faţă de ultimul trimestru din 2008. Petrom, cea mai mare companie românească, îşi va publica rezultatele preliminare pe 2009 pe 25 februarie.
Romania Libera: Nezavisimaia Gazeta: Torentul romanesc al "Gazpromului"
In seara zilei de 17 februarie Bucurestiul si-a reafirmat oficial dorinta de a lua parte la proiectul South Stream. Moscova socoteste ca strategice relatiile cu Romania in sfera energeticii. Totodata Gazpromul nu a confirmat, dar nici nu a negat posibilitatea ca South Stream sa ocoleasca complet teritoriul Bulgariei, daca pozitia Sofiei va impiedica inceperea constructiei, relateaza cotidianului rusesc Nezavisimaia Gazeta, citat de RADOR.
Expertii publicatiei rusesti Nezavisimaia Gazeta sunt convinsi ca in prezent Gazpromul se ocupa de optimizarea traseului conductei South Stream si nu va renunta la construirea acesteia chiar si daca va obtine controlul asupra gazoductelor ucrainene de tranzit in cadrul consortiului international.
La sfarsitul saptamanii oficialitatile de la Bucuresti
au confirmat interesul Romaniei de a lua parte la proiectul South Stream si i-au transmis partii ruse datele necesare pregatirii documentatiei tehnico-economice a traseului gazoductului pe teritoriul Romaniei. Acest lucru a devenit cunoscut dupa intalnirea dintre vicepresedintele Consiliului de administratie al Gazpromului, Aleksandr Medvedev, si ministrul economiei al Romaniei, Adrian Videanu.
"Consideram ca relatiile cu Romania in sfera energetica sunt strategice si suntem convinsi ca colaborarea dintre tarile noastre se va extinde. Ne leaga multi ani de parteneriat reciproc avantajos – anul trecut am marcat 30 de ani de la primele livrari de gaze rusesti in Romania. Intentionam ca si pe viitor sa aducem o contributie importanta la asigurarea securitatii energetice a partenerilor nostri europeni, inclusiv a celor romani" – a afirmat Aleksandr Medvedev dupa incheierea intrevederii.
Deocamdata nu-i sigur daca Rusia intentioneaza sau nu sa construiasca gazoductul prin Romania cu ocolirea Bulgariei (tara care este posibil sa-si fi sistat participarea la South Stream din cauza faptului ca s-a alaturat proiectului Nabucco). Referitor la perspectivele ocolirii Bulgariei pe teritoriul Romaniei, sursele din Gazprom au raspuns
evaziv, neconfirmand, dar nici negand nimic.
"In acest moment concernul studiaza diferite variante de trecere a conductei South Stream pe teritoriul tarilor membre UE. Decizia optima in ceea ce priveste traseul gazoductului va fi luata numai dupa ce va fi pregatita documentatia tehnico-economica generala a proiectului. La elaborarea documentatiei sunt avute in vedere caracteristicile si indicatorii tehnici, juridici, financiari, tehnologici, ecologici si economici. Insa posibilitatea includerii unor noi participanti in proiectul South Stream, intre care si Romania, depinde de multi factori: in afara de interesul pentru
colaborarea cu Gazpromul, importanti sunt indicatori ca situarea geografica, cererile de cantitati suplimentare de gaze pe piata interna, gaz care poate fi livrat pe noua magistrala" – au declarat surse din cadrul Gazpromului.
Experti independenti sunt de parere ca deocamdata este vorba nu de ocolirea totala a Bulgariei, ci de o ramificare in Romania, insa, din punct de vedere strict teoretic, ocolirea completa a Bulgariei este posibila. "Deocamdata este vorba probabil de construirea unei ramificatii in Romania. Insa daca Bulgaria va opune rezistenta si va declara ca nu este interesata de South Stream, atunci intr-adevar va trebui ocolita. Desi nu trebuie trase niste concluzii cu bataie lunga din interesul manifestat de Romania – a afirmat directorul Institutului pentru energetica nationala, Serghei Pravosudov. – In Bulgaria s-a schimbat conducerea, iar noii lideri au o atitudine critica la adresa intelegerilor incheiate de Rusia cu precedentul guvern. Este totusi insa vorba de intelegeri la nivel de anteprize, ci nu de un protest de principiu al bulgarilor impotriva conductei South Stream".
Ocolirea Bulgariei pe teritoriul Romaniei va atrage dupa sine schimbarea de principiu a intregului traseu – este de parere seful biroului de studii analitice al companiei Univer, Dmitri Aleksandrov. "In acest caz trebuie sa construim singur tronson – cel vechi – catre Grecia, atunci insa isi pierde sensul ramificatia in Serbia. Aici traseul trebuie cumva impartit. Ori construim conducta prin Romania in Serbia, si mai departe – deja in Ungaria si Austria, ori construim totul numai catre Grecia, iar din Grecia construim conducta principala catre nord si acolo facem ramficatia catre Romania. Din punct de vedere strict geografic, ne putem descurca fara Bulgaria" – considera Aleksandrov, remarcand faptul ca asemenea variatii cu trasee nu vor mari foarte mult pretul conductei South Stream.
Insa in cazul ocolirii Bulgariei trebuie rezolvate problemele legate de zonele economice maritime. "Exista o jonctiune intr-un punct la frontiera zonelor economice exclusive – din Turcia, Bulgaria, Romania si Ucraina. Vom construi chiar pe aceasta granita" – avertizeaza analistul.
South Stream reprezinta un important joc cu mai multe variante si, in acelasi timp, o masura de raspuns silita la cateva actiuni ale tarilor europene – este parerea analistului companiei Troika Dialog, Valeri Nesterov. Rusia este acum foarte implicata in optimizarea traseului. Mai mult decat atat, va fi si in folosul Romaniei sa participe la South Stream, ea s-a oferit deja de multa vreme ca tara de trazit – aminteste analistul. Insa principala problema nu este care va fi traseul, ci ce fel de gaz va fi transportat pe aceasta conducta: in cazul in care va fi rusesc, atunci banii vor intra in bugetul Rusiei, daca insa va fi, de exemplu, turkmen, atunci bugetul rusesc aproape ca nu va primi nimic. Aici importanta este si problema oportunitatii politico-economice, si cea a fundamentului financiar stabil. "Nu este nici o indoiala ca South Stream ii va aduce Rusiei profit" – spune Nesterov. Dar cu in proiect sunt implicati mai multi participanti, cu atat riscurile sunt mai mari".
Expertii sunt insa convinsi ca Rusia nu va renunta la construirea conductei South Stream chiar daca convorbirile cu Ucraina vor schimba radical situatia in bine. "Posibilitatea ca Rusia sa renunte la South Stream (daca pana la inceperea constructiei Rusia va obtine controlul partial asupra sistemului ucrainean de transport al gazelor in cadrul consortiului international) este mica.
Pentru ca intelegerile in legatura cu South Stream intre tarile de tranzit practic s-au incheiat si renuntarea la acorduri poate duce la esuarea angajamente contractuale" – a fost explicatia directorului general al companiei Energotransproiect, Aleksandr Maigur. Cum sustine Pravosudov, "in Europa consumul de gaze va creste pe viitor, insa extractia se va reduce
permanent. De aceea se pare ca South Stream este foarte solicitat. Pur si simplu Rusia poate construi o conducta de mai mica capacitate – de exemplu, nu de 67 miliarde, ci de 30 de miliarde de metri cubi pe an". Mai mult decat atat, intotdeauna va exista pericolul unei noi destabilizari a relatiilor cu autoritatilor ucrainene.
russiatoday.com: Nord Stream commencement has South Stream players looking to move quickly
The impending construction of the Nord Stream pipeline across the Baltic, is stoking interest in its Black Sea counterpart – the South Stream project.
Greece, Romania and Turkey have been among the nations talking up South Stream over the last week. Romania is expressing an interest in the project for the first time, while Greece is moving to create the joint venture – the South Stream Project company – with Greek Prime Minister George Papandreou pushing to get things started.
"As for the South Stream, we are ready to sign an agreement to create a joint venture and we are ready to keep on working to make the project happen."
The South Stream gas pipeline is to pass under the Black Sea from Russia to Bulgaria, bypassing Ukraine, and splitting into 2 European branches. Bulgarian officials that earlier had been mildly lukewarm about the project, were upbeat about it during a working visit by Gazprom CEO Alexei Miller to Bulgaria. They discussed the pre-investment stage of the project, meaning that Bulgaria is in, with Russian Energy Minister, Sergey Shmatko focussing on communications developments.
"Bulgaria is the most important partner for us in the realisation of the South Stream project. We already have a number of agreements and are working on creating a project entity, and we also have agreed that an inter governmental commission will create a special monitoring group to identify apparent gaps in communication and help to avoid them."
The black sea waters might see the start of construction after the Turks give their approval – which is expected towards the end of the year. Meanwhile Russia and Turkey are deepening their energy links in other fields with officials from the two nations meeting almost monthly. Russia is bidding to construct nuclear power stations in Turkey, and Turkey is looking for oil supplies for its Sumsun-Ceyhan pipeline. The familiarity of key energy officials with each other is another factor increasing the likelihood of South Stream being built.
Novinite: Bulgaria Finance Minister rejects Russian loan for Belene nuke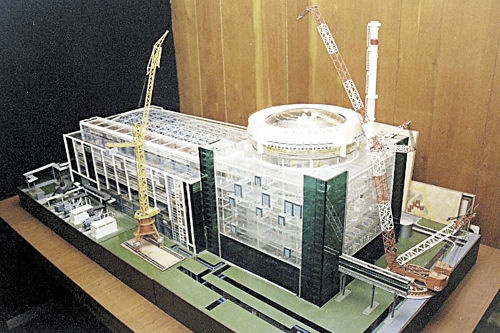 Bulgarian Finance Minister Simeon Dyankov said on February 19 that he would not authorise a loan from
Russia
to continue construction on Belene nuclear power plant.

Speaking to Bulgarian National Radio, Dyankov said: "I will not allow state guarantees [for a loan], our Budget would not survive it, nor do we need it."

"If there are other financial options being discussed today, but not only with
Russia
, also with European partners, then it can be interesting. But
Bulgaria
will not tie itself down with a loan from
Russia
, we have no way of servicing that in the Budget," he said.

Dyankov's statement comes on the day that Russian energy minister Sergey Shmatko made his third visit in five months to
Sofia
, accompanied by the head of
Russia
's state nuclear corporation Rosatom, Sergey Kirienko.

It was expected that the two Russian officials would meet with Bulgaria's Economy and Energy ministerTraycho Traykov to discuss the details of the offer reportedly made by Kirienko in Sofia a week earlier, namely that Rosatom lends two billion euro to Bulgaria to continue construction on Belene, in exchange for a stake of 30 to 35 per cent in the future plant.

Rosatom subsidiary Atomstroyexport is contracted to build the two 1000MW light-water reactors at Belene for four billion euro. Work on the project has been put on hold over lack of funding and also to allow Bulgaria to draft a new strategy for the project and seek new strategic investors, after RWE pull out in 2009 from the agreement to buy 49 per cent.

The new strategy would be drafted by a newly-picked consultant. The deadline in the tender to choose the new adviser is March 2010 and a contract is expected to be signed by June, website mediapool.bg said.
Oil&Gas Journal: Romania to form gas partnership with Azerbaijan, Georgia
LOS ANGELES, Feb. 19 — The Romanian government expects to conclude a partnership with Azerbaijan and Georgia next month that would allow natural gas to be piped from Azerbaijan to Romania via Georgia.
"In 5 years' time, Romania will become an energy hub in its geographical region thanks to this project," said Tudor Serban, secretary of state for Romania's ministry of economy, commerce, and business milieu.
"For the time being, there are partnerships concluded with both countries," Serban said, adding that a joint-stock company called AGIR also will be established by the three countries' state oil firms.
Meanwhile, Romania also plans to hold talks with Russia's OAO Gazprom in March on the setting up of a joint venture for the construction of underground gas storage facilities.
"In March, Gazprom will send specialists to the country to appraise the land plots to be offered by Romania," said Marcel Adrian Piteiu, the general manager of Romania's state-owned Romgaz, following talks with Gazprom Deputy Chief Executive Alexander Medvedev.
Earlier, Romanian Minister of Economy, Trade, and Business Environment Adriean Videanu said construction of the gas storage facilities would make it possible to create 5-6 billion cu m of reserves in his country.
Medvedev said the joint venture will be created when Romania finds a suitable plot of land to implement the project. The two sides originally announced the plans to start joint construction of underground gas storage facilities in 2009.
The news underlines earlier reports saying that the Black Sea energy landscape is going to change dramatically over the next 5-10 years, as the region's nations pursue aspirations not only to become transport hubs for oil and natural gas supplies moving into Europe but also to boost their own hydrocarbon output (OGJ Online, Dec. 7, 2009).
As a member of the European Union since 2007 with more than 500,000 b/d of refining capacity and a well-developed oil and gas pipeline system, Romania is said to present an interesting potential access point to European markets for non-EU suppliers, especially Caspian producers.
Romania currently imports about 10 million cu m/day of Russian gas—about 20% of the country's total consumption. Romania produced 11.5 billion cu m of its own gas in 2008, covering 80% of domestic consumption.
Since the winter energy crisis two years ago, when freezing temperatures lasted for several weeks, cooperation dynamics within Central Asia have witnessed rapid change. Upstream Kyrgyzstan and Tajikistan, which rely on electricity imports during winter, were hit particularly badly as they were unable to supply the population with enough electricity and gas. Consequently, Tajikistan was forced to declare a humanitarian crisis.
The crisis revealed the poor management of energy resources on the part of Central Asian governments and their failure to build effective regional energy cooperation. To make matters worse, last December, Uzbekistan left the regional electricity network that linked all the Central Asian states (EDM, December 3, 2009). Tashkent's decision affected Dushanbe's ability to transmit its own electricity through Uzbek territory. While the regional electricity network was built during the Soviet period, Uzbekistan was able to leave the regional system by constructing its own energy plants.
Kazakhstan, Kyrgyzstan and Tajikistan recently discussed building a joint regional power system as a trilateral project. Although little is certain at this point, all three states are clearly mobilizing joint efforts to counter-balance Tashkent's unilateralism in the energy sector. Kazakhstan's Ambassador to Tajikistan, Abdutalip Akhmetov, announced that the breach in the Central Asian electricity network is "temporary," thus hinting that Astana is ready to facilitate more efficient energy cooperation in the region (Novosti Kazakhstana, February 11). Furthermore, Dushanbe and Bishkek are discussing the construction of transmission lines that would bypass Uzbekistan and link Tajikistan with Kazakhstan.
It will take at least five years before Kyrgyzstan and Tajikistan make any significant progress in the hydropower sector. Kazakhstan's support and leadership in increasing the energy independence of both countries will therefore prove vital for successfully enhancing regional collaboration. Importantly, similar to Uzbekistan, Kazakhstan is able to sustain its domestic energy market without participating in the Central Asian network. However, Astana chose to lead the collaboration in the energy sector and demonstrated its support for Tajikistan's plan to build Rogun hydropower plant.
Meanwhile, Tashkent opposes the construction of new hydropower plants in upstream countries and uses gas exports as its main instrument to pressure neighboring Kyrgyzstan and Tajikistan. Tashkent charges market prices for its gas (up to $200 per thousand cubic meters) sales to Kyrgyzstan and Tajikistan, forcing them to fall behind in payments. By constructing new dams upstream, Kyrgyzstan and Tajikistan will reduce their dependence on Uzbek gas. Tashkent, however, is also concerned that both countries will control water during irrigation periods.
Tajik President, Emomali Rakhmon, defines the construction of Rogun as a national idea of all Tajiks (www.regnum.ru, February 15). At times, the political motives to build the plant dominate at the expense of economic considerations. Rakhmon has intensified discussions on Rogun after Uzbekistan exited the regional electricity network. The president forced Tajik citizens to buy government-issued Rogun shares. However, reportedly, he was also able to convince some citizens to buy shares voluntarily (www.asia-plus.tj, February 12).
The success of regional energy collaboration also depends on how the Kyrgyz and Tajik governments proceed with their plans to construct new plants. Recently, Kyrgyzstan's major energy company "Severoelektro" was reportedly privatized by members of the regime. Local political opposition forces argue that regime loyalists will become the only benefactors from the sector's revenues (www.ferghana.ru, February 10). The Kyrgyz government has promised to expand the hydropower complex by building new hydropower plants. Yet, the entire construction process remains opaque and it remains unclear when the plants will be completed.
Meanwhile, both Uzbekistan and Tajikistan have exchanged heated comments on Rogun's potential damage. Tashkent insists that Rogun will damage the irrigation system in the region and affect Uzbekistan's economy, but Tajik experts claim these concerns are exaggerated. International actors, in turn, prefer to avoid supporting either Tajikistan or Uzbekistan's stance. A thorough feasibility study of the Rogun project is needed before Dushanbe can secure any feasible international support.
The indications of growing collaboration between Astana, Bishkek and Dushanbe demonstrates that Tashkent is becoming more isolated from its Central Asian neighbors and, which inadvertently forces them to join efforts on energy issues. Should Kyrgyzstan and Tajikistan construct new plants, Uzbekistan will be isolated from the rest of the region, both economically and politically. Until then, Dushanbe might face additional barriers from Tashkent, including the transit of construction material for Rogun (www.regnum.ru, February 15). Tajikistan is currently exploring alternative transit routes with Kyrgyzstan.