EVZ: Videanu: suntem pregătiţi de iarnă
STOCURI. România are asigurat
stocul de resurse energetice pentru sezonul de iarnă, a declarat Adriean Videanu, ministrul economiei.


"Plecând de la gaze
, păcură şi cărbune, inclusiv stocul de gaze naturale
, în jurul datei de 8 septembrie va fi la capacitatea maximă a înmagazinării de care România dispune în momentul de faţă. Nu avem niciun fel de probleme legate de stocuri", a precizat el, ieri, la Petroşani. Mai mult, potrivit ministrului, stocurile de lignit sunt supradepozitate, existând riscul autoaprinderii.
RIA Noviosti: Putin attends launch of Siberia's Vankor oil field
VANKOR OIL FIELD (Krasnoyarsk Territory), August 21 (RIA Novosti) – Russian Prime Minister Vladimir Putin attended on Friday the launch of state oil giant Rosneft's Vankor deposit in East Siberia.
"Vankor is the first step toward implementing a large strategic project to develop oil and gas fields in the north of the Krasnoyarsk Territory and in the Yamalo-Nenets Autonomous Area," Vladimir Putin said during the launch ceremony.
He said that a new Russian oil and gas province would be developed in the area over the next few years, and that the deposit will yield over 115 million metric tons of oil and gas condensate annually.
Rosneft CEO Sergei Bogdanchikov said the Vankor field's reserves had been confirmed at 520 million metric tons of oil and 95 billion cubic meters of natural gas.
Russia's largest crude producer plans to produce 3 million metric tons (60,000 bbl) of oil at Vankor in 2009, with output to be increased to 11 million metric tons (220,000 bbl) in 2010.
In the first half of 2009, Rosneft invested 48 billion rubles ($1.5 bln) in the field, which is expected to bring the Krasnoyarsk Territory over 10 billion rubles ($315.7 mln) in budget revenue, Governor Alexander Khloponin told reporters.
Rosneft obtained a license to develop the field in 2003. The project, Rosneft's largest, is being implemented by its subsidiary, Vankorneft.
enegia.gr: Merkel Says 6 Powers Mulling Energy Sanctions On Iran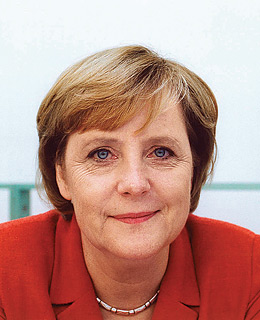 The five permanent members of the U.N. Security Council and Germany are discussing energy sanctions against Iran, German Chancellor Angela Merkel says in an interview with German daily Frankfurter Allgemeine Zeitung published Friday.

Merkel said there had been no perceivable progress in the six powers' talks with Iran and that if this continued they powers would have to decide whether to impose further sanctions in September.

"I don't want to pre-empt the talks, but economic sanctions related to the energy sector are being discussed but we have to wait for the outcome of the talks. We also have to talk to our partners Russia and China," the paper quotes her as saying.