Standard.ro: Petrom: Vânzări mai mari de gaze în trimestrul al treilea
Cea mai mare companie din România, Petrom, parte a grupului austriac de petrol şi gaze OMV, a vândut în al treilea trimestru cu 15% mai multe gaze faţă de trimestrul precedent, dar cu 8% mai puţin decât în T3 2008, potrivit unui raport al OMV publicat ieri.
Vânzările combinate de gaze ale Petrom au crescut de la 0,84 miliarde metri cubi la 0,99 miliarde metri cubi în trimestrul al treilea, faţă de perioada aprilie-iunie, dar au coborât faţă de 1,05 miliarde metri cubi în trimestrul al treilea din 2008. De asemenea, în T3 2009, Petrom a consemnat o creştere uşoară a producţiei de petrol, datorită inaugurării câmpului offshore Delta, dar şi creşterii la un nivel stabil a "activităţii" zăcământului Komsomolskoe din Kazahstan.
OMV subliniază în raportul său că producţia de gaze a Petrom a suferit o scădere "marginală" şi că piaţa românească a înregistrat un declin mai abrupt pe segmentul vânzărilor de gaze. Petrom a produs, în iulie-septembrie, 185.000 barili echivalent petrol (bep) de hidrocarburi pe zi, nivel similar celui înregistrat în trimestrul al doilea, dar cu 4,1% mai mic faţă de producţia de 193.000 bep/zi de hidrocarburi din T3 2008. Tot ieri, acţionarii Petrom s-au întâlnit în cadrul unei Adunări Generale Extraordinare – AGEA. Pe ordinea de zi au figurat propunerea de schimbare a denumirii companiei în OMV Petrom, astfel încât noul nume să încorporeze şi acţionarul majoritar, OMV, şi să reflecte integrarea în grup, dar şi eliminarea dreptului statului român de a numi doi membri în Consiliul de Supraveghere al societăţii. Totodată, acţionarii au aprobat eli­minarea prevederilor care interziceau vânzarea activelor esenţiale, cum este rafinăria Petrobrazi, precum şi completarea obiectului de activitate cu exportul de gaze naturale. Acţionarii au adoptat rapid propu­nerile făcute de administraţia Petrom cu peste 76% din voturi.
Oficialii ­Ministerului Eco­nomiei au declarat pentru Business Stan­dard că au votat modificările actului consti­tutiv propuse de conducerea companiei. Schimbările vor intra în vigoare de la 1 ianuarie 2010, după trecerea termenului legal de cinci ani de la privatizarea companiei. Oficialii Petrom nu au furnizat informaţii suplimentare pe acest subiect. Grupul austriac OMV deţine 51,011% din acţiunile Petrom, în timp ce Ministerul Economiei are 20,639%, iar Fondul Proprietatea controlează 20,11% din titluri. În acţionariat se mai află BERD, cu 2,026% din titluri, în timp ce 6,214% din acţiuni sunt tranzacţionate la Bursă.
standard.ro: Compromis ruso-turc pe South Stream
Turcia a acceptat instalarea gazoductului ruso-italian South Stream, considerat concurent al proiectului european Nabucco, în apele sale teritoriale, în schimbul participării Rusiei la construcţia oleoductului Samsun-Ceyhan, scrie cotidianul rus Kommersant.
Deşi face parte din Nabucco, Turcia nu vrea să excludă Moscova, principalul său partener comercial şi principalul său furnizor de gaz. De asemenea, turcii vor realizarea proiectului Samsun-Ceyhan pentru că acesta va fi un traseu alternativ de tranzit al petrolului prin Marea Neagră spre Marea Mediterană.
EVZ: Nabucco, învăluit de South Stream
Sârbii şi ruşii au parafat documentul care le va construcţia gazoductului South Stream în sectorul sârb şi înfiinţarea unei companii mixte de depozitare a gazului. În acelaşi timp, Turcia a dat undă verde proiectului, în vreme ce premierul Italiei face lobby la Sofia în favoarea acestuia, transmit agenţiile de ştiri.
Pentru a reduce dependenţa statelor europene de gazul rusesc, forurile de la Bruxelles caută aliaţi pentru construcţia gazoductului Nabucco, care va transporta gazul din regiunea caspică, pe o distanţă de 3.300 de kilometri, până pe teritoriul UE. Astfel, gazul care va ajunge la consumatorii europeni va ocoli Rusia.
Administraţia rusă a elaborat un alt proiect, South Stream, care va permite transportul
gazelor ruşeşti pe sub Marea Neagră, până în Bulgaria
. De aici, gazoductul se va ramifica, astfel încât o parte se va îndrepta către Serbia şi Austria, iar cealaltă către Grecia şi Italia.

Acord ruso-sârb
Astăzi, preşedintele rus Dmitri Medvedev a semnat alături de omologul său sârb, Boris Tadici, protocolul referitor la sectorul sârb al gazoductului South Stream. Documentul va permite gigantului Gazprom şi companiei
Serbiagaz să înfiinţeze o companie mixtă de depozitare subterană a gazului la Banatski Dvor, în apropiere de Novi Sad.
Ziarele ruse au titrat azi că documentele
care vor permite South Stream să tranziteze Turcia au fost deja transmise de Ankara Moscovei. Totuşi, turcii au condiţionat participarea în proiectul South Stream de implicarea Rusiei în construcţia oleoductului Samsun-Ceyhan, care ar urma sa lege
coasta turcă a Marii Negre de coasta turcă a Marii Mediterane.
Promisiunile lui Berlusconi
În răstimp, premierul Italiei, Silvio Berlusconi, a promis bulgarilor sprijin în vederea accesării şi utilizării corecte a fondurilor europene, mai ales în ceea ce priveşte infrastructura.
În plus, Berlusconi a declarat că susţine solicitarea Sofiei, de majorare cu 300 de milioane de euro a compensaţiilor pentru închiderea anticipată a patru reactoare ale centralei nucleare de la Kozlodui.
Ziua: Turcia accepta instalarea South Stream in apele sale in schimbul paticiparii Rusiei la Samsun-Ceyhan
Turcia a acceptat instalarea gazoductului ruso-italian South Stream, considerat concurent al proiectului european Nabucco, in apele sale teritoriale in schimbul participarii Rusiei la constructia oleoductului Samsun-Ceyhan, scrie, marti, cotidianul rus Kommersant, citat de NewsIn.
Ankara a anuntat luni ca va transmite oficial marti Rusiei documentele ce vor permite ca gazoductul ruso-italian South Stream sa treaca prin apele sale teritoriale. Astfel, premierul turc Taner Yildiz a spus, la finalul intrevederii trilaterale la care au participat vicepremierul rus Igor Secin si ministrul italian pentru dezvoltare economica Claudio Scajola, ca, neoficial, aceste documente au fost transmise deja partii ruse. Publicatia rusa Kommersant scrie marti ca Trucia acceptat instalarea gazoductului South Stream in apele sale teritoriale in schimbul participarii Rusiei la constructia oleoductului Samsun-Ceyhan, care ar urma sa lege coasta turca a Marii Negre de coasta turca a Marii Mediterane. Ideea participarii Rusiei a fost discutata la intrevederea trilaterala a prim-ministrilor turc, rus si italian, care a avut loc la 6 august in Turcia, reaminteste publicatia rusa.
"Participarea Rusiei in constructia oleoductului Samsun-Ceyhan este, la prima vedere, o ocupatie facultativa. Proiectul turco-italian a fost blocat de la bun inceput, intrucat acesta nu avea resurse. Mai precis nici Italia, nici Turcia nu stiau de unde va proveni petrolul cu care vor umple conducta. Astfel, participarea Rusiei in proiect este importanta pentru Turcia, care intentioneaza devina  o putere energetica datorita calitatilor sale de tranzit. Mai ales ca Bulgaria, care putea inlocui partial Turcia in aceasta calitate, a decis revizuirea tuturor acordurilor anterioare, in primul rand cele referitore la oleoductul Burgas-Alexandropulis", scrie publicatia rusa. De asemenea, turcii vor realizarea proiectului Samsun-Ceyhan pentru ca aceasta va permite ocolirea stramtorilor Bosfor si Dardanele, adica va fi un traseu alternativ de tranzit al petrolului prin Marea Neagra spre Marea Mediterana.   Proiectul South Stream este in concurenta cu Nabucco, un proiect de gazoduct european cu o lungime de 3.300 de kilometri, care are ca scop sa alimenteze UE cu gaz din regiunea caspica ocolind Rusia. Desi face parte din Nabucco, Turcia nu vrea sa excluda Moscova, principalul sau partener comercial si principalul sau furnizor de gaz. Potrivit proiectului initial, South Stream urmeaza sa treaca pe sub Marea Neagra, legand Rusia de Bulgaria, de unde se va imparti in doua, o parte indreptandu-se spre Serbia si Austria, cealalta spre Grecia si Italia.
Vocea Rusiei: Relaţiile dintre Rusia şi Serbia sunt la înălţime
Gazoductul South Stream, din Rusia spre Europa, va trece prin teritoriul Serbiei. Acordul în acest sens este unul din principalele rezultate ale vizitei preşedintelui Rusiei, Dmitri Medvedev, în Serbia.
Extinderea gazoductului transnaţional va permite să se diversifice traseele de export al hidrocarburilor ruseşti şi să se reducă riscurile legate de tranzit. Iar crearea în Serbia a unui puternic depozit subteran de gaz va duce la optimizarea volumelor viitoarelor livrări de gaz rusesc în Europa, ţinându-se cont de creşterea cererii legate de sezon.
De proiectarea, construirea şi viitoarea exploatare a gazoductului se va ocupa o întreprindere mixtă ruso-sârbă. Cota-parte a părţii ruse în acest proiect va fi de 51%, iar a părţii sârbe de 49%. În acelaşi procentaj părţile vor participa şi la alt proiect comun de creare şi administrare a depozitului de stocare a gazului "Banatski Dvor". Datorită investiţiilor companiei Gazprom, capacitatea acestui depozit subteran va creşte, atingând un miliard de metri cubi.
Anvergura proiectelor comune atestă, în ansamblu, progresul în relaţiile dintre Moscova şi Belgrad. Acest punct de vedere a fost exprimat de Dmitri Medvedev după tratativele purtate cu omologul său sârb, Boris Tadici.
"Aş dori să confirm că într-adevăr am purtat tratative pline de conţinut şi foarte productive. Am dat o apreciere relaţiilor dintre ţările noastre: ele sunt la înălţime. Iar în ultimii ani – şi pentru asta i-am mulţumit în mod special preşedintelui Serbiei – s-au făcut într-adevăr foarte multe. Au luat naştere noi proiecte, care au legat ţările noastre foarte strâns.
Aceste decizii au necesitat şi voinţă politică, şi estimarea situaţiei. Consider că acum noi ne aflăm pe drumul cel bun. Acele mari proiecte investiţionale la care lucrăm reflectă legăturile noastre istorice, atmosfera de prietenie şi încredere care a existat întotdeauna între popoarele noastre", a declarat preşedintele rus.
Ziua vizitei lui Dmitri Medvedev în Serbia a coincis cu sfârşitul termenului stabilit de regulamentul Cartei Energetice, după care Rusia iese oficial din regimul respectării acestui Tratat. În urmă cu două luni Moscova şi-a anunţat decizia. Ea nu consideră Tratatul referitor la Carta Energetică un document universal, deoarece el nu reglementează în mod egal interesele producătorilor, consumatorilor şi ţărilor-tranzitare de resurse energetice.
Soluţia este de a completa sau modifica acest document. Medvedev a reamintit despre această poziţie principială în legătură cu proiectele energetice în Serbia.
"De succesul acestor proiecte va depinde în mare măsură şi dezvoltarea economică a ţărilor noastre şi, în ultimă instanţă, securitatea energetică a Europei, la care muncim atât de încordat. Ştiţi că Rusia a fost întotdeauna un mare stat energetic. În acest domeniu am înaintat multe idei noi, pentru că securitatea Europei nu numai că se construieşte pe baza respectării principiilor internaţionale, principiilor dreptului internaţional, însă necesită reglementarea problemelor energetice.
Una din ultimele iniţiative ale Rusiei este consacrată acestei teme. Noi suntem deschişi pentru discuţii asupra arhitecturii contemporane a securităţii energetice cu toate statele şi cu partenerii noştri apropiaţi din Serbia", spune Medvedev.
Construcţia gazoductului va aduce Serbiei mii de locuri de muncă şi, în consecinţă, venituri importante pentru tranzitul gazului rusesc prin Europa. Devenind o verigă importantă în asigurarea securităţii energetice a Europei, rolul ei geopolitic în Europa va creşte.
Novinite: Bulgaria Energy Mega Structure Faces Pay Back to the State
The proposal has been tabled by Deputy Prime Minister and Finance Minister Simeon Djankov.
The Bulgarian Energy Holding, which groups the country's top energy assets, must transfer as a donation to the state the financial resources collected as "other reserves", the government has decided.
The proposal was tabled by Deputy Prime Minister and Finance Minister Simeon Djankov.
The ministry has refused to disclose the amount of the money in question or to comment on the rather untraditional form through which the government has decided to transfer them.
"The new government is making an attempt to claim back the part of the budget surplus, which their Socialist predecessors invested in the holding," former Prime Minister and leader of the right-wing Democrats for Strong Bulgaria, commented.
The previous Socialist-led government set up the mega-structure last year in a bid to strengthen the country's' position in the European power market and manage major energy projects Bulgaria has committed to, including Belene nuclear power plant, Nabucco and e South Stream gas pipelines
The new center-right government of GERB party, which swept the July general elections, has subjected the Bulgarian Energy Holding to financial checks to find out how the money poured into it for raising its capital has been used.
The operating expenses of the mega-structure, from the beginning of the year till July exceeded BGN 5 M, nearly half of which were splurged on external services, the minister said.
The holding was created in 2008 with the merger of five state-owned companies – the National Electric Company NEK, the gas monopoly Bulgargaz, the Maritza Iztok Mines, the Maritza Iztok 2 Thermal Plant, and the Kozloduy Nuclear Power Plant into a EUR 4 B energy giant.
It is a sole owner joint-stock company with a 100% Bulgarian state ownership.
The Bulgarian Energy Holding sacked at the end of last week the chief executives of the state power utility NEK Lubomir Velkov and Mardik Papazian over their failure to reduce the losses of the company.
The state power utility was also blamed for signing a EUR 250 M BNP Paribas-syndicated loan to help fund construction of a EUR 4 B nuclear power plant at the Danube river town of Belene.
NEK's poor results, triggered by a fall in power consumption, forced it to breach the conditions on the loan, making it callable.
The new government announced at the end of August plans to dissolve the mega-structure, but has not yet pushed them through.
Novinite: Bulgaria Disproves Media Claims of Russia South Stream Ousting
Russia has not notified Bulgaria about the country's elimination from the "South Stream" pipe line project as media reports claimed Tuesday. File Photo
The information published in different media, including Russian ones about Bulgaria being ousted from the South Stream oil line project has been rejected by the Bulgarian Energy Holding.
The Holding announced Tuesday that Bulgaria has not been officially notified of Russian intentions to eliminate the country from the pipe line. The Bulgarian gas monopoly Bulgargaz further denies having such information.
The Energy Holding and Gazprom also reported they have scheduled working meetings next week to discuss the project.
Novinite: Russia's Gazprom Gets 51% of Serbian Section of South Stream
Medvedev and Tadic (right) met in Belgrade Tuesday. Photo by EPA/BGNES
Russia and Serbia signed several cooperation agreements Tuesday including a deal on the South Stream gas transit pipeline.
The documents were signed by the two Presidents, Dmitry Medvedev and Boris Tadic, in Belgrade, ITAR-TASS reported.
Russia's energy giant Gazprom and Srbijagaz signed a protocol on the Serbian section of the South Stream pipeline. According to the protocol, the two sides are expected within 30 days to seal the creation of their joint company South Stream Srbija, which is going to be in charge of the planning, construction, and operation of the South Stream pipeline on Serbian territory.
Under the deal, Gazprom gets a 51% share of the joint company, and Srbijagaz gets 40%.
The two gas companies also signed an contract for the setting up of a joint company for creating a natural gas storage facility, "Banatski Dvor". Here the Russians get a 51% share as well.
In addition to the energy deals, Russia and Serbia also signed agreements on warning against natural disasters, and on cultural, educational, and sports cooperation for 2009-2011.
Russia signed its South Stream deal with Bulgaria in January 2008 during the visit of former President Putin to Sofia. Gazprom has a share of 50% of the Bulgarian section of the South Stream pipeline, and so does the Bulgarian energy company Bulgargaz.
energia.gr: Gazprom, EDF Sign Trans Atlantic Gas Swap Deal – Gazprom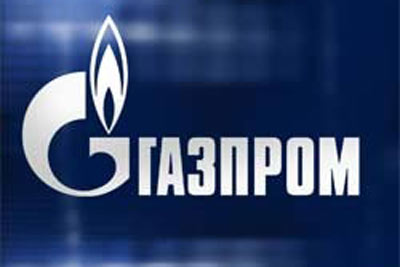 Russian gas company OAO Gazprom (GAZP.RS) and French utility Electricite de France SA (EDF.FR) have signed an agreement to swap natural gas between the U.S. and European markets, Gazprom said Tuesday.

Under the deal, which was signed between EDF Trading and Gazprom Marketing & Trading Ltd., Electricite de France will deliver 500,000 million cubic meters of natural gas a year to Gazprom in the U.S. for the next five years.

In return, Gazprom will supply the same volume to Electricite de France in the U.K.

"This agreement enables us to ramp up our U.S. operation and provides us with gas supplies in areas of strategic importance," said Vitaly Vasiliev, Chief Executive of Gazprom Marketing & Trading Ltd.
WSJ: Russian Pipelines Win Key Approvals
MOSCOW — Russia moved a step closer to realizing its two major export-gas pipeline projects under the Baltic and Black seas to Europe after receiving long-awaited approvals from Denmark and Turkey.
Denmark gave the green light Tuesday to construct the Nord Stream in its section of the Baltic Sea, becoming the first country to clear the project.
Countries bordering the Baltic Sea have worried that the pipeline would pose a threat to the environment, but Russia has said it expects the remaining countries — Finland and Sweden — to approve the project by year-end.
Russia's attempt to push through the second pipeline — the South Stream pipeline under the Black Sea — has proved more difficult. But after Turkey approved the project Monday, Russia expects a feasibility study to be finished at the beginning of 2010, with construction likely to begin by year-end.
The pipeline is to supply gas from the Black Sea's Russian coast to a distribution point in Bulgaria.
Russia seeks to cement its role as Europe's main energy supplier by building the two gas-export routes bypassing countries like Ukraine and Belarus that it considers potentially troublesome.
Europe depends on Russia for about a quarter of its gas needs, and critics have said the new pipeline projects will increase Europe's dependence on Russia — the world's biggest energy exporter. Confidence in the country as a reliable supplier has fallen since supplies to Europe were cut off in January during a pricing dispute with Ukraine, Russia's main transit route to Europe.
Russia on Tuesday also gained final approval from Serbia, a transit country for South Stream, during a visit to Belgrade by Russian President Dmitry Medvedev.
Last year, Russia's state-controlled gas monopoly OAO Gazprom bought Serbia's major oil and gas assets and agreed to route its South Stream gas pipeline through Serbia.
South Stream now appears closer to realization than the rival European Union-backed Nabucco pipeline project, due to ship Central Asian and Middle Eastern gas to Europe via Turkey — and avoiding Russia. Nabucco, however, faces problems securing supplies from the region.
The willingness of individual EU members to expand energy ties with Moscow comes despite concerns in Brussels about growing dependence on Russian gas.
The Nord Stream pipeline was agreed between Russian Prime Minister Vladimir Putin and former German Chancellor Gerhard Schröder, who now heads the company behind the pipeline. German energy companies BASF AG and E.On AG are partners in the project.
Italian Prime Minister Silvio Berlusconi, meanwhile, is a strong supporter of the South Stream pipeline, which has ENI SpA as a partner.
Eurasia Daily Monitor: Ukraine's Energy Mess Threatens to Overshadow Presidential Election
As the Ukrainian government of Yulia Tymoshenko continues to struggle with the impact of the global economic crisis, its troubled energy sector has taken a number of new hits. The state-owned oil and gas monopoly, Naftohaz Ukrayiny, was degraded by Fitch Ratings to "restricted default" from C, the lowest grade before default level, after it missed a principal payment on Eurobonds on September 30. More positively, Naftogaz, the cash-strapped Ukrainian energy giant, announced on October 8 that 92 percent of note holders have agreed to restructure a $500 million Eurobond issue that matured on September 30. The vast majority of note holders accepted restructuring by an October 8 "early bird" cut-off deadline that included incentives (www.kyivpost.com, October 9). This represents a significant boost for the company, as it attempts to avoid default and restructure a $1.7 billion debt. Final approval is scheduled for October 19.
Ukrainian officials believe that rolling over Naftogaz's debts should free up finances to reform the country's debt-laden and murky gas sector. Naftogaz resells gas to households at a lower price than what it pays for Russian imports. "This will help keep Naftogaz afloat in the near term," said Alexander Valchyshen, the head of research at Investment Capital Ukraine (www.kyivpost.com, October 9).
However, this was soon reversed when Tymoshenko announced that domestic prices would not be increased this year. Earlier the Ukrainian prime minister had pledged to increase domestic gas prices in 2009 by 20 percent in September in order to meet International Monetary Fund (IMF) requirements for a loan to bolster the Ukrainian energy sector and enable it to insure that the transit of Russian gas through Ukraine to E.U. consumers will not be interrupted. Speaking to residents of the village of Zhuraky in the Ivano-Frankivsk region, Tymoshenko stated: "Do not believe the claims that gas prices for people will be raised. I promise you that the price of gas will not increase by one kopeck under any circumstances" (www.kyivpost.com, October 4).
Her statement was seen by many Ukrainian analysts as a pre-election ploy. Tymoshenko announced her candidacy in the January 2010 presidential election and refusing to raise gas prices for domestic consumers is broadly seen as a populist move to maintain her popularity among the electorate. The Ukrainian news service UNIAN earlier reported that the national electricity regulation commission was unable to raise gas prices for the population by 20 percent on September 1, because of court bans and disagreements with trade unions. It was also unable to raise the maximum gas prices for heating utilities by 20 percent on October 1.
The Ukrainian presidential secretariat soon afterwards expressed doubt that the IMF will disburse the fourth tranche of its standby loan to Ukraine if gas prices for the population and heating utilities are not raised in accordance with its conditions (www.kyivpost.com, October 4). Nearly $11 billion in aid from the IMF has kept Kyiv afloat this year.
Ukrainian officials say that they need a fourth IMF disbursement of $4 billion to help cover a budget gap. Analysts suggest that the IMF might delay this, after Kyiv failed to meet key conditions, including increasing gas prices for households to bring them closer to European market levels.
Making matters worse, Russia's Gazprom CEO Alexei Miller announced on October 7 that it will not lower the volume of gas deliveries to Ukraine in 2010 –as specified by the January 2009 long term contract. "We see that Ukraine is able to fulfill its contractual obligations" Miller stated, "and there will be no problems with Gazprom. We believe that Ukraine can, and is able to pay for gas –it has the money" (www2.pravda.com.ua, October 7).
Yet, the question arises: will Ukraine remain committed to the agreed quotas and price scheme it settled with Gazprom in January 2009, and if a serious price dispute were to arise between Kyiv and Moscow on the eve of the Ukrainian presidential election, how will this impact gas deliveries to Gazprom's European customers?
Adding to increased tensions, on October 12 the Deputy Head of the Russian State Duma, Valeriy Yazev, stated: "Ukraine is not taking the full amount of gas it contracted for…and should be forced to pay penalties…It is possible that on January 1, 2010 this question will arise and it will be necessary to pay for the gas it did not take" (www.ua-energy.org, October 12). According to East European Gas Analysis, in 2010 Ukraine will be paying more for Russian gas than the European Union and Turkey. The prognosis is that the E.U. and Turkey will pay in the range of $199 to $250 for 1,000 cubic meters, while Ukraine will pay $230 to $288 (www.eegas.com, June 4).
If a new Ukrainian-Russian gas confrontation erupts in the weeks prior to the Ukrainian presidential election, it might have a significant impact on voters tempted to blame the incumbent Prime Minister Yulia Tymoshenko, who is also a presidential candidate, for signing the "take or pay" contract in January which Ukraine is unable to fulfill. This type of backlash would only benefit the pro-Russian Party of Regions and their presidential candidate Viktor Yanukovych.
RussiaToday: Serb gas agreements add to South Stream momentum
Gas ties between Russia and Serbia have been at the forefront of the visit by President Dmitry Medvedev to Belgrade
In a series of agreements signed off during the visit, Gazprom has committed to building a € 25 million underground gas storage facility, at Banatski Dvor, which will complement the south stream gas project to bring Russian gas across the Black sea into the Balkans and Central Europe.
RussiaToday: South Stream enters final straight as players eye 2010 construction start
Ahead of President Medvedev's signing of key agreements with Serbia this week, Turkey has OK'd the start of South Stream feasibility studies, with key players looking at a construction start late next year.
At a meeting with his Italian and Russian counterparts, in Milan, Turkish Energy Minister Taner Yildir brought south stream another step towards fruition – Turkish approval for the feasibility study to commence in its waters. The announcement came in the wake of a Prime Ministerial meeting in the Turkish capital in August.
"We are here today to realize the decision made on the sixth of August in Ankara at the meeting of the three prime ministers. South Stream is one of the priority projects."