Hotnews: Videanu: Prin proiectele Nabucco si White Stream 2, Romania poate sa devina o poarta deschisa pentru intreaga Uniune Europeana
O delegatie romana condusa de ministrul economiei Adriean Videanu a fost, recent, o in Georgia pentru a discuta cu partenerii din zona caspica in vederea derularii unor proiecte energetice importante. "Nabucco ramane proiectul prioritar, dar si White Stream 2 care reprezinta un proiect care se poate dezvolta cu rapiditate", a spus Videanu. Acesta sustine ca a discutat cu ministrul energiei georgian urgentarea unui memorandum trilateral intre Georgia, Azerbaijan si Romania in vederea finalizarii proiectului White Stream.
La sfarsitul lunii ianuarie, o delegatie din Romania va face o vizita in Azerbaidjan. Prin aceste proiecte Romania poate sa devina o poarta deschisa pentru intreaga Uniune Europeana", a spus Videanu.
Conducta White Stream este un proiect care are ca scop transportul de gaze din Georgia spre Europa, pe sub Marea Neagra, prin Ucraina si care ar urma sa ajunga in Polonia. Potrivit variantei in care White Stream ar traversa Romania, atunci conducta ar fi mai scurta si o mare portiune ar fi pe sub Marea Neagra.
EVZ: Videanu vrea
gaze

lichefiate din Georgia

STRATEGIE. Ministrul economiei, Adriean Videanu, a declarat ieri că doreşte urgentarea proiectului White Stream 2, care vizează producţia şi transportul

de gaze naturale

lichefiate (GNL) din Georgia în Portul Constanţa.

"Este un proiect care se poate dezvolta cu rapiditate, complementar gazoductului Nabucco", a spus ministrul. El a precizat că Na bucco rămâne totuşi proiectul prioritar al României.

Videanu a adăugat că a purtat discuţii şi cu ministrul energiei din Georgia pentru

urgentarea semnării unui parteneriat trilateral – plus

Azerbaidjan – care să fie suportul politic pentru finalizarea White Stream 2. La sfârşitul lunii ianuarie o delegaţie a Ministerului Economiei va face o vizită în Azerbaidjan. Intenţia autorităţilor române de construire a unui terminal de GNL la Constanţa a fost avansat de câţiva ani.
Gandul: Vrem mai repede conductă de gaze cu Georgia
România vrea să urgenteze semnarea unui acord cu Azerbaidjan şi Georgia pentru implicarea în proiectul gazoductului White Stream 2, care vizează transportul de gaze naturale lichefiate din Georgia în portul Constanţa, a declarat ieri ministrul Economiei, Adriean Videanu. "Săptămâna trecută am discutat în Georgia, la Batumi, cu partenerii din zona Mării Caspice, despre toate proiectele energetice în care România este interesată. Nabucco este prioritar, iar White Stream 2 este complementar Nabucco, nu concurent", a spus ministrul. La sfârşitul lunii, o delegaţie a Ministerului Economiei va face o vizită în Azerbaidjan.
money.ro: Romgaz estimează că producţia de gaze va scădea uşor în 2010, la 5,65 miliarde metri cubi
Unul din cei doi mari producători de gaze din România, Romgaz, estimează pentru 2010 o scădere a producţiei de gaze naturale cu 2%, la 5,65 miliarde metri cubi, faţă de producţia de anul trecut, când a fost de 5,76 miliarde mc gaze, a declarat directorul general adjunct Lucian Stancu.
"Producţia de gaze a companiei în acest va fi un pic în scădere faţă de producţia realizată în 2009, din cauza declinului natural", a precizat directorul general adjunct al Romgaz, Lucian Stancu.
De asemenea, potrivit acestuia, investiţiile companiei din acest an ar putea fi de 950 milioane lei, însă vor depinde de aprobarea bugetului pe 2010. În 2009, investiţiile Romgaz s-au ridicat la 850 milioane lei.
Cei doi mari producători de gaze din România sunt Petrom (deţinut de Grupul OMV din Austria) şi Romgaz (deţinut de statul român, prin Ministerul Economiei, Comerţului şi Mediului de Afaceri). Cele două companii acopereau anual, în anii cu un consum normal, înaintea declaşării crizei economice, circa două treimi din necesarul de consum, restul fiind acoperit din import, prin intermediari, din Rusia. România consuma anual aproximativ 17-18 miliarde mc gaze, însă în 2009 consumul de gaze la nivelul ţării s-a redus cu 15%, pe fondul opririi activităţii marilor consumatori din industrie, din cauza crizei economice.
Acţionarul majoritar al Romgaz este Ministerul Economiei, care deţine 85,01% din acţiuni, iar restul de 14,99% din acţiuni aparţine Fondului Proprietatea. Romgaz are ca principal obiect de activitate extracţia şi înmagazinarea gazelor naturale.
ziare.com: General Electric ar putea furniza echipamente pentru reactoarele 3 si 4
Grupul american General Electric este interesat sa furnizeze echipamente si servicii pentru viitoarele reactoare 3 si 4 pe care Romania urmeaza sa le construiasca la Cernavoda, a declarat marti directorul general executiv al GE Energy pentru Romania, Bulgaria si Republica Moldova, Carmen Neagu.

"Am prezentat investitorilor nivelul la care am ajuns pe tehnologia de productia de mare putere", a precizat Carmen Neagu.
La randul sau, ambasadorul Statelor Unite la Bucuresti, E.S. Mark Gitenstein, a declarat marti ca spera ca GE va participa la proiectul reactoarelor 3 si 4.
"Suntem interesati sa aducem mai multa tehnologie americana in Romania", a spus acesta, care a adaugat ca are multa incredere in modul in care Nuclearelectrica va continua lucrarile la acest proiect nuclear.
De asemenea, ministrul Economiei, Comertului si Mediului de Afaceri, Adriean Videanu, a mentionat ca nu isi pune problema finantarii proiectului reactoarelor 3 si 4.
"Foarte important este sa decelam solutiile optime pentru statul roman, trebuie sa cantarim atent si sa luam decizia corecta", a afirmat Adriean Videanu.
Ministrul a precizat faptul ca in februarie-martie urmeaza ca o delegatie a Comisiei Europene sa vina in Romania, pentru discutii pe tema proiectului reactoarelor 3 si 4. Aceasta vizita urma sa aiba loc in decembrie anul trecut, insa a fost amanata pentru ianuarie acest an si ulterior pentru februarie-martie.
CE doreste sa vada exact cum si unde vor fi construite reactoarele 3 si 4, pentru ca apoi sa se exprime cu privire la acest proiect. Delegatia vrea sa vada la fata locului anvelopele deja existente la centrala de la Cernavoda. Totodata, membrii delegatiei se vor informa si in legatura cu situatia actuala a Unitatilor 1 si 2 a singurei centrale nucleare din Romania, potrivit reprezentantilor ministerului roman al economiei.
Contract de 146 de milioane de dolari
Nuclearelectrica, al doilea producator de energie electrica din Romania, si General Electric din SUA au semnat marti contract-cadru in valoare maxima de circa 146 milioane dolari, pentru intretinere si reparatii la cele reactoarele 1 si 2 de la Cernavoda, contract ce are o durata de opt ani.
In prezent, se desfasoara faza de pre-proiect la reactoarele 3 si 4 de la Cernavoda, care dureaza 18 luni si se va incheia la 30 septembrie 2010.
Unitatile 3 si 4 ar urma sa fie puse in functiune cel mai probabil in 2017.
Costul estimat pentru cele doua reactoare este de patru miliarde de euro, iar fiecare unitate va avea o putere instalata de 720 MW. Durata de viata a unei unitati este de 30 de ani, cu posibilitatea prelungirii pana la 40 de ani. Unitatile 3 si 4 de la CNE Cernavoda vor folosi tehnologie de tip CANDU 6.
RIA Novosti: Gazprom sure of continued timely gas payment after Ukraine vote
Gazprom CEO Alexei Miller said on Tuesday he could foresee no problems with gas payments by Ukraine after the presidential elections in the former Soviet republic.
"Ukraine pays for gas under the contract in full. After the elections, the situation will not change and a regular payment is due to be made on February 7. I am confident that Ukraine will pay in full," Miller said
Ukraine on Sunday held its first presidential elections since the 2004 Orange Revolution that brought west-leaning Viktor Yushchenko into power. Opposition leader Viktor Yanukovych is leading in the presidential poll with 35.34% of the vote followed by Prime Minister Yulia Tymoshenko with 25.04%.
Russia, which supplies around one quarter of Europe's gas, briefly shut down supplies via Ukraine's pipeline system at the start of last year amid a dispute over unpaid bills and new prices.
The conflict was resolved when Russian Prime Minister Vladimir Putin and his Ukrainian counterpart Tymoshenko reached a deal on gas imports and transit in mid-January 2009.
President Yushchenko has consistently called for the deal to be reviewed, something that has been ruled out by both Russia and Tymoshenko, once an ally of Yushchenko but now a bitter rival.
Miller also said that Gazprom was prepared to buy all the gas that the South Caucasus republic of Azerbaijan could supply.
"The specifics of the contract with Azerbaijan are that there is no upper limit for gas purchases. This is Gazprom's sole contract which prescribes such conditions. We are ready to take as much gas as our Azerbaijani colleagues are prepared to supply," Miller said.
The two ex-Soviet states signed a contract on October 14, 2009, under which the South Caucasus nation was to supply 500 million cu m of gas to Russia from January 1, 2010, with the possibility of increasing the import levels.
The contract raised concerns in Europe, which looks to Azerbaijan as a potential contributor to the Western-backed Nabucco pipeline, which would circumvent Russia in a bid to reduce Europe's dependence on Russian energy supplies.
The Azerbaijani State Oil and Gas Company said in late December that Azerbaijan would double natural gas supplies to Russia to 1 billion cubic meters per year from 2010.
Miller also said that Gazprom was prepared to boost gas supplies to Turkey, if necessary.
"In recent years, Turkey has regularly asked us about gas supplies above the contracted volume in winter time… We have always met Turkey halfway and supplied additional volumes," Miller said.
Novinite: Transneft Hints Bulgaria Omitted from Russian Oil Pipeline
"Burgas Does Not Believe Moscow" reads this banner of a Bulgarian protester against the proposed Russian pipeline. Photo by BGNES
Russian state-owned company "Transneft" has started talks with Turkey, Italy, and Greece for forming a consortium to manage the two oil pipeline projects – Burgas-Alexandroupolis and Samsun-Ceyhan.
This has been announced by the President of Transneft, Nikolai Tokarev, as cited by the Russian agency PRIME-TASS.
Tokarev has said there was a real possibility to unite the two projects for oil pipelines circumventing the Turkish straits, and that the idea was currently a matter of discussion among the Russians and Turkey, Greece, and Italy.
In his words, the other parties have accepted with interest the idea to bind together the two pipeline projects in one consortium because such an arrangement would create an opportunity for eliminating other proposed routes and would ensure the high quality of the oil delivered through both pipes.
Tokarev is quoted as saying that the proposal of the Turkish side to give the Russian companies favorable conditions for transporting oil through the Bosphorus if they participated in the Samsun-Ceyhan oil pipeline was also very appealing. He has underscored that the two routes were not competing.
In the report of PRIME TASS there is no mention of Bulgaria, which is one of three participants together with Russia and Greece in the Burgas-Alexandroupolis oil pipeline – that is actually supposed to pass mostly through its territory.
PRIME TIME reminds that Transneft has been expressing its concern over Bulgaria's position on the Burgas-Alexandroupolis oil pipeline after the new center-right government of Boyko Borisov and the GERB party took over in connection with potential environmental issues in Southeast Bulgaria that might created by the pipe.
The new Bulgarian government is also not entirely satisfied with the economic conditions of the project under which it is only supposed to be getting an annual transit fee of USD 35 M. The terms have been negotiated by the previous government of Socialist Sergey Stanishev.
From Tokarev's statements it does not become clear why Bulgaria is not included in the pipeline consortium talks, or how the Burgas-Alexandroupolis oil pipeline could be modified if Bulgaria is excluded.
Various critics, mainly from the left, have slammed the concerns of the Borisov government saying that if Bulgaria does not help the Russians realize Burgas-Alexandroupolis, Russia is going to use the alternative route through Turkey – Samsun-Ceyhan – thus circumventing Bulgaria.
energia.gr: Gazprom Finds Buyers for Half of Nord Stream Pipeline Gas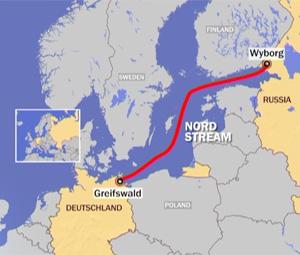 Russia
's natural gas concern Gazprom has already found buyers for half of the volumes of gas that will be supplied to
Europe
through the North European pipeline Nord Stream, Managing Director of the consortium of companies for the pipeline construction Matthias Warnig told the German economic magazine Euro in an interview.
According to him, contracts on the supply of over 21 billion cubic metres of gas a year have been concluded with consumers in Germany , Denmark , France and Great Britain . Among the major gas consumers in Germany are the energy concern E.ON Ruhrgas and a daughter company of Gazprom and Germany 's concern Wintershall – Wingas. Warnig noted that these enterprises plan during the next 25 years to get, in addition to the currently supplies gas volumes, 9 billion cubic metres of natural gas annually.
The Nord Stream official said that the laying of the 1,200-km pipeline on the Baltic Sea bottom will be started this April. In late 2011, the gas will be pumped through the first line of the pipe from Russia 's Vyborg to Germany 's Lubmin near Greifswald . After the putting into operation of the second stage of the pipeline the volume of gas pumping through it from Russia to Western Europe will reach 55 billion cubic metres annually.
Warnig noted that there will be no problems with financing of the project the cost of which is 7.4 billion euros, despite the economic crisis effects. A total of 27 banks will be engaged in the financing of the first phase of the project. Besides, the Nord Stream consortium has requested from the German government state guarantees on credits worth 2.6 billion euros.
Nord Stream is a planned natural gas offshore pipeline from Vyborg in Russia to Greifswald in Germany by the company Nord Stream AG. The name occasionally has a wider meaning, including the feeding onshore pipeline in Russia , and further connections in Western Europe .
The plan for the offshore pipeline is to build two parallel legs each with capacity of 27.5 billion cubic metres (bcm) per year. The diameter of the pipe will be 1,220 millimetres (48 in) and the working pressure 220 bars (22 MPa). The first leg of the pipeline is to be built in 2010–2011 and the second one in 2011–2012. The first gas delivery is scheduled for late 2011.
The original pipeline project started in 1997 when Gazprom and the Finnish company Neste (in 1998 merged with Imatran voima to form Fortum, and 2004 separated again) formed the joint company North Transgas Oy for construction and operation of a gas pipeline from Russia to Northern Germany across the Baltic Sea . North Transgas cooperated with the German gas company Ruhrgas (later E.ON). A route survey in the Exclusive Economic Zones of Finland , Sweden , Denmark and Germany , and a feasibility study of the pipeline was conducted in 1998. Several routes were considered including routes with onshore segments through Finland and Sweden .
On 30 November 2005 , the North European Gas Pipeline Company (later named Nord Stream AG) was incorporated in Zug , Switzerland . On 9 December 2005 , Gazprom started construction of the Russian onshore feeding pipeline. On 4 October 2006 , the pipeline and the operating company were officially renamed Nord Stream. After establishment of Nord Stream AG, all information related to the pipeline project, including results of the seabed survey of 1998, were transferred from North Transgas to the new company, and on 2 November 2006 , North Transgas was officially dissolved.
On 19 March 2007 , Nord Stream AG mandated Italian company Snamprogetti, a subsidiary of Saipem, for detailed design engineering of the gas pipeline. A letter of intent for construction works was signed with Saipem on 17 September 2007 and the contract was concluded on 24 June 2008 . On 25 September 2007 , the pipe supply tender was awarded to the pipe producers EUROPIPE and OMK, and on 18 February 2008 , the concrete weight coating and logistics services agreement was awarded to EUPEC PipeCoatings S.A. The agreement to take N.V. Nederlandse Gasunie to the consortium as the fourth partner, was signed on 6 November 2007 .
On 21 December 2007 , Nord Stream AG submitted application documents to the Swedish government for the pipeline construction in the Swedish Exclusive Economic Zone. On 12 February 2008 , the Swedish government rejected the consortium's application which it had found too incomplete to take a stance on. On 20 October 2009 , Nord Stream received a construction permit to build the pipeline in the Danish waters. On 5 November 2009 , the Swedish and Finnish authorities gave a permit to lay the pipeline in their exclusive economic zones.
In August 2008, Nord Stream AG hired former Finnish prime minister Paavo Lipponen as a consultant to help speed up the application process in Finland and to serve as a link between Nord Stream and Finnish authorities. This raised concerns about the amount of politicians being paid by Nord Stream, as Gerhard Schroeder, the former chancellor of Germany , is already heading the shareholder's committee.
On January 15, 2010 the construction began on the Portovaya compressor station in Vyborg near the Gulf of Finland , the starting point for the Nord Stream gas pipeline.
energia.gr: Russia To Send Envoy To Ukraine After Freeze In Ties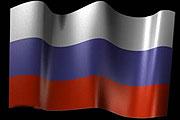 Russian President Dmitry Medvedev said Tuesday he would send an ambassador to
Kiev
after a five-month freeze, news agencies reported, following the election defeat of
Ukraine
's pro-Western president.

"I think you should begin your duties as ambassador to
Ukraine
and try to do the most to strengthen the friendly character of our countries' relations," Medvedev told ambassador appointee Mikhail Zurabov, quoted by Russian news agencies.

Medvedev appointed Zurabov ambassador to
Ukraine
last year but announced in August that he wouldn't be sending him to
Kiev
to protest the "anti-Russian" policies of Ukrainian President Viktor Yushchenko.

Yushchenko's re-election bid failed miserably in Sunday's presidential polls as voters gave him a humiliating fifth-place finish.

Two candidates viewed as friendly to
Moscow
, pro-Russia politician Viktor Yanukovich and Prime Minister Yulia Tymoshenko, took the largest share of votes on Sunday and are now set to compete in a Feb. 7 run-off.
Eurasia Daily Monitor: Russian Oil Supply Cut Hits Belarusian Refineries
Moscow is tightening the squeeze on Belarus' large-capacity, in the absence of an oil supply agreement for 2010, mainly on export-oriented refineries. The Mozyr and Navapolatsk refineries and other oil sector assets in Belarus are targets for Russian acquisition. The two refineries operate at only 60 percent of their normal operating rate since January 15, when Russia's Transneft oil transport monopoly announced a freeze on any further contracts for oil delivery to Belarus by pipeline.
Crude oil processing in Belarus is down to 19,000 tons daily, compared with the traditional 30,000 to 31,000 tons per day as last recorded in December 2009 (Interfax, January 18). Apparently, the two refineries operate for the time being on dwindling stocks and possibly some meager oil volumes delivered by railroad and highway transportation.
Russia-Belarus negotiations on oil deliveries broke down in Moscow on January 9 and have been substituted by long-distance messages exchanged between Moscow and Minsk (a form of negotiations labeled "distantsionniye" in Russian bureaucratic parlance). At the highest level of these exchanges, Russian President Dmitry Medvedev and First Deputy Prime Minister Igor Sechin (responsible for the energy sector) reaffirmed Moscow's uncompromising position in letters of reply to Belarus President Alyaksandr Lukashenka and First Deputy Prime Minister Uladzimir Syamashka on January 18 and 17, respectively.
Medvedev and Sechin took a long time to reply in a situation in which every passing day inflicts losses on Belarus' oil-processing industry and the state budget (EDM, January 5, 8, 15). Lukashenka and Syamashka had written to their Russian counterparts on January 13 and 9, respectively. They had urged that the traditional preferential terms on oil deliveries to Belarus should be retained for several months, pending the re-negotiation of the terms (Interfax, Belapan, January 10, 14). The Russian leaders' responses, however, merely certify for Minsk that the Russian government has already introduced the new terms on oil deliveries since January 1 unilaterally (Interfax, January 15, 18; Izvestiya, January 18).
Under the new arrangement, Russia is levying the same customs duty on oil exports to Belarus as to any other country. Prior to January 1, the Russian duty on oil exports to Belarus was only 35.6 percent of the standard duty. Belarus was the only country to enjoy this Russian favor. The favor trickled down to Russian oil producing companies that refined their crude in Belarus for export of the derivatives. The Russian side, however, is ending these arrangements. It now imposes the standard export duty (currently $267 per ton) on oil supplies to Belarus. This rate is slashing the profits of Belarusian refineries and threatening them with eventual insolvency, apparently in preparation for a Russian takeover bid.
Moscow is leaving room for negotiation with Minsk on one issue. It would reinstate the preferential terms on the crude oil portion to be refined in Belarus for the country's internal consumption of oil derivatives. But it would only consent to this if Minsk accepts Moscow's cancelation of the preferential terms on the oil portion to be refined in Belarus for export of the derivatives. The two annual portions are 6 million tons and 15 to 16 million tons per year, respectively. Should Belarus not accept this solution, Russia would cancel the preferential terms on the entire quantity of 21.5 million tons of crude oil delivered annually to Belarus by pipeline and also on the 4 to 5 million tons delivered by railroad and highway transportation.
The demand for Minsk's acceptance has a subtext amounting to an additional demand. It implies that Belarus should desist from raising the transit fee for Russian oil en route to Europe through the Belarus section of the Druzhba pipeline. During the negotiations with Moscow, and after they broke down, Minsk asked for a substantial raise in that transit fee, as a compensatory measure. Minsk's counter-move hints at its possible use of the transit country's leverage on a monopolistic supplier country. It is, however, not a credible option for Minsk to interfere with the oil transit to European countries.
Minsk takes the position that any Russian customs duties are incompatible with the Russia-Belarus-Kazakhstan Single Economic Space and Customs Union, which Belarus joined in 2009. This union is due to take effect officially in mid-2010. The oil export duty is the only one being levied by Russia on any goods thus far. As Lukashenka and other Belarusian officials constantly point out, export duties in general and this one in particular would make a mockery of the Customs Union. Moreover, Minsk is concerned that an exception for oil could serve as a precedent for Russia to declare similar exceptions on other export commodities and impose export duties on them, regardless of the Customs Union.
Indeed, Moscow has always introduced exceptions in its favor when trying to create free trade zones and customs unions in the CIS (or bilaterally with Ukraine) during almost two decades. All these projects have been negated by Russian exemptions from the duty-free treatment. Moscow imposed duties on its commodity exports and introduced barriers to partners' exports to Russia, notwithstanding those declared customs union or free trade zones. Given this experience and the current predicament, Lukashenka is asking aloud (Interfax, Belapan, January 10-16) whether Belarus should join this latest Customs Union at all.