ziare.com: Bucurestiul sustine transportarea gazului pe traseul Azerbaijan-Georgia-Romania
Romania sustine proiectul de gazoduct Nabucco, precum si transportul gazului din Arzerbaidjan pe litoralul georgian al Marii Negre pentru procesare si apoi in Romania, a declarat ministrul roman de Externe Teodor Baconcshi, aflat in vizita la Baku.


Bucurestiul ar vrea ca partile implicate in aceste proiecte sa se bazeze pe sistemul economiei de piata libera in implementarea acestora, a precizat Baconschi intr-o conferinta de presa comuna cu ministrul azer de externe, Elmar Mammadiarov, relateaza agentia Trend News.
Proiectul Nabucco, lansat in 2002, prevede construirea unui gazoduct care va transporta anual pana la 31 de miliarde de metri cubi de gaz provenind din Asia Centrala in special spre Uniunea Europeana. Gazoductul ar urma sa intre in functiune in 2014, iar costul sau este estimat la 7,9 miliarde de euro, insa specialistii sunt de parere ca banii vor fi greu de gasit, din cauza crizei financiare globale.
Din consortiul Nabucco fac parte, cu cate o parte egala de 16,67%, OMV (Austria), MOL (Ungaria), Bulgargaz (Bulgaria), Transgaz (Romania), Botas (Turcia) si RWE (Germania).
In prezent, este construit un terminal pe coasta georgiana a Marii Negre, pentru a procesa gaz azer. Discutii sunt in curs pentru a transporta, apoi, gazul – fie ca va fi vorba de gaz natural lichefiat, fie de gaz natural comprimat – cu vase, catre Romania si Bulgaria, de unde ar urma sa fi distribuit, prin conducte, in Europa.
Ministrul roman de externe a mai spus in conferinta de presa comuna cu omologul sau azer ca elementele scutului american antiracheta desfasurate in Romania nu sunt orientate impotriva niciunei alte tari. "Credem ca va consolida securitatea noastra si increderea in Romania ca partener strategic pentru Statele Unite", potrivit lui Baconschi.
Seful diplomatiei romane a mai subliniat ca un parteneriat strategic cu Azerbaidjanul reprezinta o prioritate pentru Romania, care sustine stabilitatea si securitatea in bazinele Marii Negre si Marii Caspice.
Cele doua parti au convenit si sa consolideze relatiile bilaterale.
EVZ: Gazprom: România nu exclude Bulgaria din South Stream
Atât România, cât şi Bulgaria pot fi ţări de tranzit ale gazoductului South Stream, a declarat, într-un interviu acordat în exclusivitate EVZ, vicepreşedintele Gazprom, Alexander Medvedev.
Atât România, cât şi Bulgaria pot fi ţări de tranzit ale gazoductului South Stream, a declarat într-un interviu acordat EVZ vicepreşedintele Gazprom, Alexander Medvedev. Afirmaţia acestuia clarifică astfel speculaţiile potrivit cărora implicarea uneia dintre ţări o va scoate din joc pe cealaltă.
Cât priveşte Nabucco, gazoductul sprijinit de UE, despre care Medvedev spunea acum câţiva ani că nu se poate realiza fără Gazprom, oficialul rus susţine că nu ia în calcul implicarea în acest proiect, preferând să se concentreze pe propriile investiţii. 
EVZ: Care este cea mai bună rută pentru South Stream, prin România sau prin Bulgaria? Una o exclude pe cealaltă?
Alexander Medvedev: Atât Bulgaria, cât şi România sunt luate în calcul ca ţări de tranzit pentru South Stream. Vă rog să luaţi aminte că proiectul, care se capitalizează pe baza noastră solidă de resurse, are ca scop asigurarea securităţii şi flexibilităţii furnizării gazelor naturale ruseşti către clienţii din Europa.
Într-adevăr, nu vedem niciun motiv pentru care am favoriza o ţară faţă de cealaltă. Recent, am avut întâlniri în ambele state şi am rămas cu impresia că amândouă sunt foarte interesate în a participa la proiect. Modelul participării la proiect nu este limitat la opţiunea "sau-sau". În funcţie de oportunitatea economică, este posibilă o ra mificare a conductei şi re-rutarea ei şi, de asemenea, conectarea cu reţele existente.
Când este planificat să se finalizeze studiul de fezabilitate?
Studiul principal de fezabilitate pentru South Stream va fi definitivat în acest an, dar este prea devreme să spunem când va fi gata studiul preliminar pentru sectorul românesc al conductei. Partenerii noştri români, care doresc să participe la proiect, ne-au transmis recent datele tehnice cerute pentru derularea unui studiu de fezabilitate local.
Nabucco nu are suficiente surse de aprovizionare Ce se întâmplă dacă studiul arată că proiectul este economic neatractiv? Va fi dezvoltat în continuare din raţiuni care ţin de securitatea energetică sau de ordin geopolitic?
South Stream este un proiect pur comercial care urmăreşte satisfacerea cererii de gaz în creştere a Europei. Cu experienţa noastră în finanţare, construire şi operare de conducte, credem că South Stream nu va fi numai un proiect profitabil pentru toţi participanţii, dar va contribui puternic, de asemenea, la securitatea energetică a Europei, prin diversificarea rutelor de aprovizionare.
Acesta este unul dintre motivele pentru care suntem optimişti în privinţa rezultatului studiului de fezabilitate, luând în considerare rezultatele evaluărilor preliminare. 
Cum vedeţi Nabucco în ceea ce priveşte securitatea energetică a UE? De ce credeţi că durează atât de mult pentru a fi realizat?
Este greu pentru noi să comentăm pe marginea unui proiect în care nu suntem direct implicaţi. Din câte înţelegem, Nabucco nu are încă o bază de resurse suficientă, iar pentru orice proiect comercial amplu de realizare a unui conducte, aceasta este o pre-condiţie esenţială.
Luând în calcul scăderea producţiei de gaz în Europa şi amplificarea cererii pe termen mediu şi lung, consumatorii europeni vor avea nevoie de un volum suplimentar de gaz prin conducte de 240 de miliarde de metri cubi, până în 2030. Aşadar, nu vedem în Nabucco un competitor. 
"Întâi vinzi, apoi începi producţia"
Luaţi în calcul participarea Gazprom la proiectul Nabucco?
Preferăm să ne concentrăm pe propriile noastre proiecte. Planul nostru de investiţii pentru următorii ani include deja investiţii masive în infrastructura de transport, atât în Rusia, cât şi extern. Aceste investiţii planificate se bazează pe o evaluare deta liată a predicţiilor privitoare la cererea de gaz în Europa şi vor îmbunătăţi astfel securitatea energetică a continentului. 
Există suficiente rezerve de gaze în Rusia pentru a asigura necesarul pe termen lung al Europei?
Cercetările geologice arată că Rusia are cele mai mari rezerve de gaze din lume, cifrându-se la 33,1 trilioane metri cubi. Vom fi capabili să satisfacem necesarul de gaz al Europei în deceniile următoare. Şi din nou, unul dintre principiile fundamentale ale afacerii cu gaz este: întâi vinzi, apoi începi producţia. 
Cum aţi perceput România la ultima vizită efectuată recent?
România este o ţară foarte plăcută, iar dezvoltarea foarte rapidă din Bucureşti şi din jurul oraşului este vizibilă de câte ori vin aici. Mă bucur că acest lucru se reflectă şi în cooperarea noastră bună în domeniul energiei. Sper că dezvoltarea economică a României se va reflecta şi în piaţa voastră de gaze naturale. 
FORMULĂ DE CALCUL
Preţul gazelor, rezultatul unui "consens"
Întrebat dacă o mai mare apropiere economică şi politică între Bucureşti şi Moscova ar putea conduce la gaze mai ieftine pentru noi, vicepreşedintele Gazprom, Alexander Medvedev, susţine că preţul gazelor plătit la graniţa României depinde doar de formula de preţ din contractele pe termen lung, influenţate de obicei de cotaţia petrolului.
"De fapt, formula de preţ este rezultatul consensului dintre vânzător şi cumpărător, din moment ce stabilitatea şi predictibilitatea furnizării, a cererii şi a preţurilor satisface interesul fiecăruia. Ori cum, o mai mare cooperare în domeniul energiei dintre Gazprom şi România poate duce la multe alte avantaje pentru România, precum posibila participare la South Stream", a afirmat Medvedev.
Date fiind cotaţiile încă reduse ale petrolului, reprezentantul Gazprom se aşteaptă ca şi preţul gazelor să se menţină în perioada următoare la niveluri mai joase.
"Dar dacă aceste niveluri vor reduce şi preţurile pentru consumatorii finali din România depinde de distribuitorii locali", a declarat acesta. În ceea ce priveşte proiectul de construire, împreună cu Romgaz, a unor depozite de gaz în România, el spune că volumul ce poate fi înmagazinat va depinde de condiţiile geologice şi economice.
Întrebat dacă în depozitele comune se va înmagazina şi gaz din România, Medvedev menţionează că "de unde şi cât de mult gaz va veni sunt lucruri care vor depinde exclusiv de factorii economici". Despre consumul afectat de criză, el susţine că, din calculele lor, piaţa europeană îşi va reveni până în 2012.
omg.md: Vladimir Filat: Eu am dat Rusiei întreprinderea "Moldova gaz"
Prim-ministrul Moldovei, Vladimir Filat, a declarat într-un interviu pentru publicaţia rusă "Tribuna" că anume el este funcţionarul în rezultatul semnăturii căruia SA "Moldova gaz" a fost transmisă Rusiei în anul 1998.
"Repet ceea ce i-am spus lui Putin şi lui Şuvalov. Eu sunt acea persoană care a semnat Acordul juridic de creare a întreprinderii "Moldova gaz" în anul 1998 şi am făcut atunci conştient acest lucru", a declarat Filat, vorbind despre perspectiva cooperării moldo-ruse în sfera energetică.
Vorbind despre mai multe declaraţii politice făcute la Chişinău cu privire la necesitatea naţionalizării SA "Moldova gaz", Filat a menţionat că astfel de declaraţii nu pot speria potenţiali investitori din Rusia. "Referitor la aceste declaraţii pot spune doar că idei şi propuneri sunt diferite în Moldova, ca şi în alte ţări. Iar ideologi sunt şi mai mulţi", a spus în context Vladimir Filat.
Declaraţiile cu privire la naţionalizarea SA "Moldova gaz" au fost făcute anterior de Dorin Chirtoacă, care este vicepreşedintele Partidului Liberal şi nepotul Preşedintelui interimar al Republicii Moldova, Mihai Ghimpu. Chirtoacă a spus în luna noiembrie a anului trecut că întreprinderea "Moldova Gaz" "trebuie să revină în patrimoniul Republicii Moldova". "În mod normal, o întreprindere strategică cum este "Moldova gaz" ar trebui să aparţină Republicii Moldova. Cum şi a aparţinut de fapt. La fel cum "Gazprom" aparţine Guvernului Federaţiei Ruse, la fel şi "Moldova gaz" ar trebui să aparţină Republicii Moldova", a declarat Dorin Chirtoacă pentru agenţia OMEGA la 17 noiembrie.
Potrivit vicepreşedintelui PL, "în funcţie de posibilităţile pe care le va avea, să încerce să procure înapoi "Moldova gaz" pentru ca "Moldova gaz" să fie întreprinderea Republicii Moldova".
SA "Moldova Gaz" a fost constituită în anul 1998 după reorganizarea concernului de stat "Moldova gaz". Potrivit hotărârii semnate de Filat şi aprobate atunci de Parlament, concernul a intrat în întreprinderea moldo-rusă "Aprogaztranzit", iar în rezultatul acestei reorganizări a apărut SA "Moldova gaz". Societatea pe acţiuni creată avea un capital statutar de 290,6 mln USD, dintre care 78,1 mln USD constituiau bunurile care se aflau pe teritoriul regiunii transnistrene. În rezultatul acestei decizii, 50% plus o acţiune sunt proprietate ale concernului rus "Gazprom", 35,53% din acţiuni aparţin Moldovei, 13,44% – administraţiei de la Tiraspol şi 1,23 la sută din acţiuni sunt proprietate a persoanelor fizice.
Potrivit informaţiilor oficiale, în anii 1998-1999 Filat ocupa funcţia de director al Departamentului privatizării şi gestionare a proprietăţii de stat.
Vocea Rusiei: Creşte extracţia de gaz şi de petrol în Rusia
Producţie de petrol în Rusia, inclusiv cea de gaz condensat, a crescut în primele două luni ale acestui, în comparaţie cu aceeaşi perioadă a anului 2009.
Potrivit Serviciului Federal de Statistică din Rusia, creşterea a fost de 3,2 la sută – până la 81,2 milioane tone.
De asemenea a crescut şi producţia de gaze naturale care s-a ridicat la 122 miliarde metri cubi, o creştere de 16,5 la sută decât în ianuarie-februarie 2009.
Foto: RIA Novosti
Preşedintele s-a exprimat pentru apărarea intereselor de stat ale Rusiei în Arctica şi a condamnat propunerile ţărilor dezvoltate privind "protecţionismul în domeniul hidrocarburilor". El a ordonat guvernului ca până în octombrie să fie aprobate măsurile pentru realizarea doctrinei climatice, adoptate la sfârşitul anului trecut.
"Novâie izvestia" reamintesc că acest document declară propritatea dezvoltării unei economii eficiente energetic şi tehnologii "verzi", scopul cărora este de a reduce emisiile de bioxid de carbon în atmosferă. Conform declaraţiei lui Dmitri Medvedev, avem nevoie de un centru unic şi un plan unic de cercetări ştiinţifice, care să includă prognozarea ameninţărilor securităţii naţionale şi recomandări eficiente privind adaptarea la schimbările climatice.
De asemenea, şeful statului s-a exprimat destul de critic în privinţa problemei arctice şi a declarat că este nemulţumit de încercările unor state europene de a limita prezenţa Rusiei în Arctica.
La ora actuală, ţările arctice întreprind măsuri active privind lărgirea prezenţei lor ştiinţifice, economice şi militare în această zonă. Potrivit datelor oamenilor de ştiinţă, aici se află peste un sfert din resursele mondiale de petrol şi gaze. În afară de Rusia, la dreptul de a considera teritoriile arctice ca fiind ale lor aspiră SUA, Canada, Danemarca şi Norvegia.
Vladimir Anohin, vicepreşedintele Academiei pe Probleme Geopolitice, este convins de dreptul Rusiei la teritoriile arctice.
"Arctica a fost întotdeauna teritoriul Uniunii Sovietice şi al Rusiei. Câte expediţii am efectuat noi acolo, n-a mai efectuat nicio altă ţară. De aceea, orice încercare de a ne scoate din Arctica nu va avea sorţi de izbândă, atât în plan economic, cât şi în plan politic şi militar. Dacă totuşi se vor întreprinde astfel de măsuri, vor urma concluzii serioase vizavi de aceste ţări. Şi concluziile respective nu vor fi trase în Arctica, ci pe arenele politice ale acelor ţări care vor declara că Rusia nu are dreptul la teritoriile nordice".
trend.az: Azerbaijani Energy Minister discusses energy projects with Romanian FM
Azerbaijani Industry and Energy ministerNatik Aliyev met with Romanian Foreign Minister Teodor Bakonsky today in Baku, the Ministry spokesman Azer Mensimli said.
During the meeting the sides discussed cooperation in energy sphere, as well as issues of Azerbaijani gas export via the Nabucco project and new Azerbaijan-Georgia-Romania route.
The Nabucco project envisages the gas transportation from the Caspian region and the Middle East to EU. Nabucco gas pipeline project is worth €7.9 billion. Participants of the project are Austrian OMV, Hungarian MOL, Bulgarian Bulgargaz, Romanian Transgaz, Turkish Botas and German RWE companies. Each of participants has equal share to the amount of 16.67 percent. Construction of gas pipeline is planned to be launched in 2011, the first supplies – in 2014. Maximal capacity of the pipeline will hit 31 billion cubic meters per year.  Nabucco Gas Pipeline International shareholders will invest 30 percent of total cost of the project, the rest 70 percent will be paid owing to loans.
Today, a terminal is being constructed to process Azerbaijani gas on Georgia's Black Sea coast (SOCAR owns the Kulevi oil terminal). Talks are underway to transport the energy by ship to Romania or Bulgaria for onward dispatch to the domestic gas pipeline network in Europe. The project is considered in two directions – LNG and CNG. The matter deals with 7-20bln cubic meters of gas.
APA.az: Nabucco's managing director: "Work on Nabucco will begin in 2011, the supply of gas – in 2014"
[ 18 Mar 2010 19:21 ] 

Baku – APA. Construction of the southern gas pipeline "Nabucco" transporting natural gas from the Caspian basin to Europe by passing Russia, is scheduled to begin in 2011, said managing director of an international consortium established for the construction of highways Reinhard Mitschek, APA reports citing RIA Novosti.
The project "Nabucco" is estimated at 7.9 billion dollars and involves the transport of gas to Europe via Azerbaijan, Georgia, Turkey, Bulgaria, Hungary, Romania and Austria.
The line length of 3.3 thousand kilometers a continuation of already constructed Baku-Tbilisi-Erzurum gas pipeline and is designed to transport an annual 20-30 billion cubic meters of gas. Two-thirds of the pipeline will be built through Turkish territory.
In the consortium to build a gas pipeline involving the Turkish company Botas, Bulgaria Bulgarian Energy Holding, Hungary's MOL Plc, the Austrian OMV Gas & Power GmbH, Germany RWE and Romanian Transgaz. Each of the project has his share of 16,67%.
"This year will be important for the project, an intergovernmental agreement was signed a year ago in Ankara, said Mitchek after the meeting in the Turkish capital, representatives of countries participating in the project. In particular, it will begin the engineering work, as well as taken steps associated with financing the construction of the pipeline and fill it with gas, he said.
Turkish Energy Minister Taner Yildiz said that the Nabucco project is a "commercial project received political support." The head of the Turkish Ministry of Energy also announced the intention to create a national company "Nabucco".
The head of the Austrian company OMV Werner Auli (Werner Auli), for its part, noted that the potential gas suppliers for Nabucco are Azerbaijan, Iraq and Turkmenistan. "Iran in the long run may be an option of gas supplies, but not at the present time" – he said.
today.az: EU Commissioner for Energy to visit Azerbaijan
EU Commissioner for Energy Günther Oettinger is planning to visit Azerbaijan and Turkmenistan till May, Oettinger said in his Reuters interview.
He said that transportation of energy resources through Southern Corridor would be discussed within the framework of the visit.
Spokeswoman for Energy Commissioner Marlene Holzner affirmed the visit. Holzner said that visit would be realized in April, but there wasn't fixed date.
energia.gr: Draft EU Gas Regulation Under Parliament Scrutiny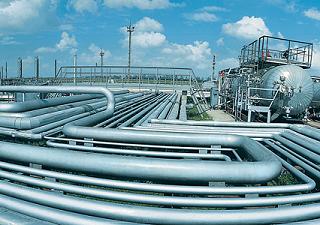 A European Commission proposal to improve security of gas supplies following last year's price dispute between Russia and Ukraine has inspired 614 amendments from members of the European Parliament.
The Parliament has spent six month improving the Commission's proposal for a regulation on measures to safeguard security of gas supply, its rapporteur Alejo Vidal-Quadras (European People's Party; Spain) told journalists on Tuesday (16 March).
The Spanish centre-right MEP said he was not surprised by the high number of amendments, because the proposal was of "high political sensitivity" despite its technical nature.
The draft regulation is largely seen as non-controversial and is expected to pass a committee vote later today (18 March).
Indeed, the text does not deal with big infrastructure projects such as the planned Nabucco pipeline or with ambitions for a more streamlined European energy policy under the Lisbon Treaty. Its main objective is to improve coordination in case of supply disruptions, with the European Commission playing a leading role (see 'Background').
Vidal-Quadras said the numerous amendments had been re-grouped into 18 proposals in order to simplify the vote, adding that he expected the outcome to produce a better text than the initial proposal.
In particular, the Spanish MEP highlighted an agreement to install capabilities for reversing flows at gas pipeline 'interconnectors' (the so-called 'N-1 standard'), which would be put in place at key nodes in the network. The standard is intended to prevent infrastructure failure in a given country from disrupting others by allowing flows to be reversed where needed.
Countries would also be obliged to maintain sufficient storage capacity to ensure normal supply even in the coldest winters. An early-warning system at EU level would also be activated automatically as soon as 20% or more of the normal supplies are lost.
Vidal-Quadras also welcomed the new definition of households as "protected customers".
Asked by EurActiv if households in Eastern Europe would also be protected, as the majority of accommodation in those countries relies on district heating, the Spanish MEP gave assurances that this had been taken into account.
He also admitted that for some countries, such as Bulgaria and Slovakia, the N-1 standard could not apply, as they were too dependent on a single gas supply source.
No 'public suicide'
Answering a question about the cost of the technical improvements stemming from the new regulation, Vidal-Quadras said he realised the figure would be "in the billions".
Asked which EU member states were reluctant to share their gas reserves in times of crisis, Vidal-Quadras declined to answer, saying he would not like to "commit suicide in public".
A French expert recently cited Italy in such a context, explaining that a decree issued by the Italian government stipulated that any gas operator on its territory must divert all its imports to supplying the country at times of need.
Gazprom controversy
The rapporteur was also urged to clarify whether the reversal of gas flow obligations would also apply to pipelines operated by Russian gas monopoly Gazprom.
"Yes, any operator on EU soil should comply," Vidal-Quadras replied.
However, this opinion appeared to be challenged by shadow rapporteur Konrad Szymański MEP (European Conservatives and Reformists; Poland), who stressed that some countries had signed contracts with Gazprom containing clauses that explicitly prohibit re-exporting. He added that he was personally against such clauses and that they should be made illegal under EU law.
Szymański also blasted the standard for declaring an emergency at EU level, which has been set at a 20% loss of normal supplies. If this standard had been in place during the January 2009 crisis, no emergency would have been declared, he claimed, advocating a 10% threshold instead.
energia.gr: Wintershall CEO: In Talks With Gazprom On Yamal Gas Projects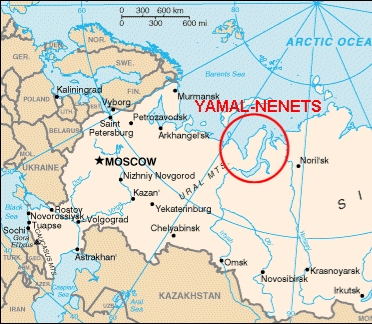 German upstream oil and gas company Wintershall AG's Chief Executive Rainer Seele said Thursday the company is in talks with Gazprom OAO (GAZP.RS) over possible joint gas projects on the YamalPeninsula .
"There's no doubt that [the reserves on] Yamal bear great potential for the supply of Europe ," Seele told reporters at Winterhall's annual press conference.
He added, however, that the exploration of the Yamal Peninsula for gas production would likely take a long time due to the lack of necessary infrastructure.
Seele said that the talks between his company and Gazprom on Yamal are at "a very early stage".
He added that Wintershall's focus is firmly set on existing joint projects with Gazprom.
Wintershall has a 35% economic interest in Gazprom's giant Yuzhno Russkoye gas field in western Siberia . The companies are also jointly developing the Achimgaz project in western Siberia .
Eurasia Daily Monitor: Gas Lobby Takes Control of Ukraine's Security Service
An extensive Ukrayinska Pravda investigation (July 30, 2008) was entitled "Khoroshkovsky as a mask for Firtash?" Dmytro Firtash owns 45 percent of the opaque gas intermediary RosUkrEnergo (RUE), with 5 percent owned by another Ukrainian, Ivan Fursin, and 50 percent by Gazprom. RUE was established in 2004 by Kuchma and the then Russian President Vladimir Putin.
RUE was removed from the Ukrainian-Russian gas trade by the 2009 gas contract signed between Prime Ministers Yulia Tymoshenko and Putin. From 2004 to 2008, RUE had the support of not only the gas lobby in the Party of Regions, but also President Viktor Yushchenko whose brother, Our Ukraine deputy, Petro, is a gas trader.
Yushchenko intervened in the summer of 2005 to halt the arrest of Boyko for abuse of office when he headed Naftohaz. The arrest was ordered by the then-SBU Chairman, Oleksandr Turchynov, the head of Tymoshenko's 2010 election campaign. The 2006 gas contract that reconfirmed RUE's role was signed by the head of Our Ukraine, Yuriy Yekhanurov, a Yushchenko loyalist during the latter's term as Prime Minister.
Khoroshkovsky's appointment is controversial for three reasons:
First, it cements the gas lobby's control of the Ukrainian president's domestic and foreign policies.
Second, Khoroshkovsky is a billionaire and his appointment makes a mockery of the separation of business and politics. The Head of the Parliamentary Committee on National Security and Defense and former Defense Minister, Anatoliy Grytsenko, said that Yanukovych's government appointments showed that he was disinterested in separating business and politics (Radio Svoboda, March 11).
It is doubtful, Grytsenko believes, that these billionaires would first and foremost defend state interests and undertake reforms. Ukrayinska Pravda (March 12, 13) ran two lengthy articles on the large number of oligarchs appointed to the Azarov government, presidential administration and security forces. Azarov responded to journalists' questions on Khoroshkovsky by saying, "The state of his wallet should not be the basis for accusations leveled against him" (www.pravda.com.ua, March 11).
On March 4, 2009, First Deputy SBU Chairman Khoroshkovsky ordered an Alpha Spetsnaz unit to raid Naftohaz, in an operation that was widely condemned as directed against the Tymoshenko government. Khoroshkovsky was acting on behalf of Firtash, incensed that 11 billion cubic meters (bcm) of gas in storage, worth $2 billion, that RUE claimed belonged to it, had been expropriated by Naftohaz and Gazprom.
Firtash is seeking shares in the revived proposal for a gas consortium as compensation for the gas (EDM, February 14). The consortium was first unveiled in 2002 by Kuchma and Putin.
Yushchenko, who has always been a critic of the 2009 gas contract, gave his support to the 2009 SBU raid. Parliament was incensed: 391 voted to establish an investigative commission and Grytsenko demanded Yushchenko replace Khoroshkovsky. First Deputy Prime Minister, Turchynov said, "We will not tolerate corrupt practices in the energy sector. The days of shadowy intermediaries are over" (www.pravda.com.ua, March 6, 2009).
Khoroshkovsky's appointment ignored his rejection by a majority vote in parliament's committee on national security and defense. Grytsenko said that the head of a law enforcement organ could not be a leading businessman, with media resources, as this was an obvious conflict of interest (www.grytsenko.com.ua, March 11). Grytsenko told parliament that the SBU chairman should be a "person who has a view of its perspective and development, who professionally understands the sphere and which does not lead to conflict in ethical and corporate standards."
In addition to RUE, Khoroshkovsky and Firtash are business partners in Ukraine's most viewed television channel, Inter. Khoroshkovsky is President of Evraz Holdings, and the head of the oversight board of the Ukrainian Independent TV-Corporation that owns Inter. Firtash owns 61 percent of the media corporation, according to Ukrayinska Pravda (July 30, 2008).
In the first half of the 2010 election campaign, Inter had given former parliamentary speaker, Arseniy Yatseniuk, wide visibility as a candidate. He was then seen as Tymoshenko's main rival for the "Orange" vote and Inter's coverage aimed to undermine Tymoshenko's election.
Grytsenko had earlier condemned Yushchenko's appointment of Khoroshkovsky as SBU First Deputy Chairman in January 2009. His appointment was widely seen as Yushchenko using the SBU against Tymoshenko who had removed Khoroshkovsky as head of the Customs Service where he had served in 2007-2009. Grytsenko has long been critical of the continued "politicization" of the SBU, whose practice of interfering in domestic politics under Kuchma did not end under Yushchenko. This practice could continue under Yanukovych, but with different nuances.
On the same day that he was appointed, Khoroshkovsky told journalists that the SBU would cut back on its work in the secret Soviet archives (www.pravda.com.ua, March 11). That same day, President Yanukovych issued decree 312 to remove Volodymyr Viartovych as the Director of the SBU's Department of Archives (www.president.gov.ua, March 11). One of the first steps Yanukovych took when the archive was transferred to him was to remove the large 1933 famine (holodomor) section, established by his predecessor.
A court rejected a private complaint filed against the Donetsk newspaper, Rodnoe Pryazovie, for publishing an article on November 25, 2009 claiming that holodomor was not "genocide" against Ukrainians (www.pravda.com.ua, March 12). The complaint was based on an October 2006 law on the famine lobbied by Yushchenko, backed by the unveiling of SBU archives and voted through by Our Ukraine, the Yulia Tymoshenko bloc and Socialist Party.
The Party of Regions and Communist Party did not vote for the 2006 law and their critical views of Yushchenko's holodomor campaign as "genocide" is now official policy, as both factions are members of the ruling coalition underpinning the Azarov government. In August 2009, a letter from Russian President Dmitry Medvedev to Yushchenko strongly condemned Yushchenko's international and domestic campaign to portray the holodomor as "genocide."
Khoroshkovsky's, Boyko's, and Levochkin's appointments testify to the fact that Yanukovych has sanctioned the gas lobby and RUE is back in business, signaling a possible resurgence in corruption.