Hotnews: Ucraina a reluat tranzitul petrolului rusesc spre Europa
Ucraina a reluat miercuri seara tranzitul petrolului rus catre Europa, sistat provizoriu in urma unor intemperii puternice, a anuntat Ministerul Energiei de la Kiev, citat de NewsIn.
"Transportul prin oleoductul Drujba a fost restabilit la peste jumatate din puterea sa normala, cel prin gazoductul Odessa-Brodi a fost reluat" in proportie de 100%, a declarat purtatorul de cuvant al ministerului, Fent Di.
Marti seara, o pana de electricitate la statia de pompare Karpati (regiunea Lvov) a provocat oprirea tranzitului petrolului prin oleoductul Drujba catre Slovacia, Ungaria si Cehia, se arata intr-un comunicat al companiei Ukrtransnafta.
Miercuri dimineata, statia de pompare Brodi, tot din regiunea Lvov, s-a oprit din acelasi motiv, stopand tranzitul petrolului de la Brodi catre terminalul Iujni (sudul Ucrainei), de unde titeiul este livrat cu vaporul in tarile din zona mediteraneeana, precizeaza documentul. "Dupa ce alimentarea cu curent electric va fi restabilita, transportul petrolului va fi reluat", a dat asigurari Ukrtransnafta.
Circa o cincime din livrarile de petrol rus catre Europa tranziteaza Ucraina, potrivit expertilor ucraineni.
ziare.com: Ucraina vrea sa creasca taxa pentru tranzitul gazului rusesc cu 60%
Ucraina intentioneaza sa creasca cu aproape 60% taxa pentru tranzitul gazului rusesc pe teritoriul sau incepand de la 1 ianuarie 2010, a declarat Oleg Dubina, presedintele companiei ucrainene Naftogaz.


Anuntul creeaza noi tensiuni cu Moscova, relateaza AFP preluat de money.ro.
Potrivit oficialului ucrainean, pretul gazului rusesc platit de Ucraina va creste cu 70-80 de dolari pentru 1.000 de metri cubi in primul trimestru din 2010. Kievul plateste in prezent Rusiei 208,12 dolari pe mia de metri cubi.
Aceste declaratii risca sa irite Rusia, al carei presedinte, Dmitri Medvedev, acuzase Ucraina la inceputul lunii septembrie ca vrea sa renegocieze conditiile de tranzit a gazului rus pe teritoriul ucrainean.
Orice crestere a tensiunii dintre cele doua tari este o sursa de ingrijorare pentru Uniunea Europeana, in conditiile in care un sfert din gazul consumat vine din Rusia, iar 80% din aceasta cantitate traverseaza teritoriul Ucrainei.
In ianuarie 2009, europenii au fost nevoiti sa suporte o intrerupere de durata a livrarilor de gaz rusesc, in mijlocul iernii, din cauza unui conflict intre Kiev si Moscova pe tema pretului la care gazul rusesc trebuia livrat Ucrainei.
La 1 septembrie insa, premierul ucrainean Iulia Timosenko s-a aratat foarte optimista la sfarsitul unei intrevederi cu omologul sau rus, Vladimir Putin, apreciind ca diferendele pe tema gazului sunt de domeniul trecutului.
Standard.ro: ANRE, control la fostele Distrigazuri
Autoritatea Naţională de Reglementare în domeniul Energiei (ANRE) a demarat un control la cei doi mari jucători de pe piaţa gazelor din ţară, GDF SUEZ Energy România şi la E.ON România, potrivit datelor transmise de autoritate, la solicitarea NewsIn.
Controalele au început la 1 octombrie şi se vor finaliza la 30 octombrie. Aceste controale presupun verificarea cantităţilor totale furnizate în 2008 către consumatorii casnici şi companii, dar şi verificarea costurilor realizate pe total activitate şi pentru furnizarea reglementată.
Adevarul: SNLO va disponibiliza anul viitor 300 de mineri
Directorul general al Societăţii Naţionale a Lignitului Oltenia (SNLO), Daniel Burlan, a anunţat că va disponibiliza anul viitor 300 de angajaţi, cei mai mulţi din activitatea de subteran, urmând ca până în 2012 să disponibilizeze alţi 500 de mineri.
"Programul de restructurare al societăţii presupune disponibilizarea a 800 de angajaţi, până în 2012: 300 de angajaţi anul viitor, 200 în 2011 şi alţi 300 de angajaţi în 2012. Cei mai mulţi dintre ei lucrează în subteran. Pentru cei 300 care ar urma să fie disponibilizaţi în 2010 aşteptăm o Hotărâre de Guvern care să fie emisă până în luna martie", a spus Daniel Burlan, citat de NewsIn.
Directorul general al SNLO a mai spus că persoanele disponibilizate vor primi fiecare o sumă fixă de 29.000 lei.
"Între cei care vor fi disponibilizaţi, pot intra de exemplu, cei care au vârsta de 43 de ani şi 18 ani de activitate în subteran", a precizat Daniel Burlan, care a menţionat faptul că minerii ies la pensie la 45 de ani, cu condiţia să fii lucrat în subteran 20 de ani.
De asemenea, alţi 600 de mineri ai SNLO au fost disponilibizaţi în acest an.
În acest an, angajaţii SNLO s-au aflat de două ori în şomaj tehnic: între 15 iunie-15 iulie, 1.000 mineri au intrat în şomaj tehnic, iar între 15 august şi 15 septembrie, peste 80% din angajaţii societăţii.
În prezent, SNLO are circa 9.000 angajaţi.
SNLO a înregistrat în 2008 pierderi de 8-10 milioane lei, din cauza scăderii cererii de producţie cu un milion de tone cărbune.
SNLO se află în subordinea Ministerului Economiei şi are ca obiect principal de activitate extragerea şi comercializarea lignitului.
Standard.ro: Electrica "descoperă" şi clienţii mai mici, pentru a-şi diversifica portofoliul
Cea mai mare companie de stat, Electrica SA, se orientează spre consumatorii mai mici şi încearcă să recâştige o parte dintre clienţii pe care i-a pierdut în ultimii ani, după ce consumul de electricitate a scăzut cu 10% pe fondul crizei.
"Avem o listă cu mai multe companii cu care negociem acum. În perioadă de criză, încercăm să ne diversificăm portofoliul şi ne-am orientat către clienţii care cumpără energie electrică în cantităţi mai mici. De exemplu, în acest an am semnat un contract cu Policolor Bucureşti, iar cu Vodafone, cu care avem contract pe medie tensiune, încercăm să încheiem un contract şi pe joasă tensiune", a declarat directorul general al Electrica, Ioan Folescu, citat de NewsIn. El a adăugat că exclude negocieri cu marii consumatori industriali de electricitate, întrucât aceştia şi-au stabilit deja contracte. "Este mai dificil acum cu marii consumatori. Între consumatorii industriali, noi oricum avem contract cu Oltchim şi cu ArcelorMittal Galaţi, încheiat încă din 2004", a spus Folescu. Electrica şi-a format deja o echipă care renegociază cu foşti clienţi ai societăţii, pe care încearcă să-i recâştige.
Preţul electricităţii, mai mic cu 15%
Directorul de comercializare energie din cadrul Electrica, Ioan Silvaş, a spus, la rândul său, de asemenea citat de NewsIn, că, în criză, consumatorii industriali eligibili au dictat furnizorilor scăderea preţului electricităţii cu 15%. "Puterea de negociere a consumatorilor eligibili a crescut, acum, pe timp de criză. Ei au dictat scăderea preţului energiei furnizate. Consumul de electricitate a scăzut sesizabil şi, în plus, există un excedent de energie. De aceea, consumatorul are mai multe opţiuni, unde să meargă să caute alt furnizor", a afirmat Silvaş. Consumatorii eligibili sunt toţi cei care nu se află pe piaţa reglementată, adică, în general, consumatorii mari şi medii. "Preţul pe zona reglementată a rămas la fel, fireşte", a adăugat oficialul Electrica.
"În plus, producţia din centrale a scăzut, iar costul unitar pe MWh produs a crescut. Fiecare furnizor, inclusiv cei privaţi, au fost puşi în această situaţie, de a scădea preţul energiei furnizate consumatorilor, nu au avut alternativă", a menţionat directorul din cadrul Electrica. De la începutul anului, consumul de energie electrică a scăzut cu aproximativ 10%. "De fapt, la industriali, consumul de electricitate a scăzut cu 20%, la consumatorii mici a rămas constant (este vorba despre iluminatul public sau diverse instituţii), iar la consumatorii casnici, în mod surprinzător, există o creştere de 4-5%", a afirmat Silvaş.
Investiţii de 100 milioane de euro în 2010
Electrica SA şi-a propus pentru 2010 investiţii de circa 100 milioane de euro, în reţeaua electrică a celor trei filiale rămase neprivatizate, Electrica Muntenia Nord, Electrica Transilvania Sud şi Electrica Transilvania Nord, precum şi în producţia de electricitate din eolian. "Pentru anul viitor, vrem să ne păstrăm investiţiile de circa 25 milioane de euro, pe fiecare dintre cele trei filiale de distribuţie, în reţeaua electrică a companiei, precum şi în liniile de înaltă, medie şi joasă tensiune", a mai explicat directorul general al Electrica. Potrivit lui, acestora li se vor adăuga şi investiţii de 20 milioane de euro în producţia de energie electrică din surse eoliene. Valoarea investiţiilor pe care Electrica le va face anul viitor este cu 15 milioane de euro mai mare faţă de cea planificată pentru acest an.
Electrica îşi propune prin investiţiile planificate respectarea parametrilor calitativi în furnizarea energiei electrice, precum lipsa fluctuaţiilor de tensiune sau siguranţa în furnizare.
Firma are în plan realizarea unor capacităţi de producţie din regenerabile de circa 375 MW pentru acoperirea necesarului de certificate verzi din surse proprii, respectiv 150 MW din energie eoliană, 200 MW din biomasă şi 25 MW din hidroenergie. În prezent, aceste proiecte sunt la faza studiilor de fezabilitate. Electrica deserveşte aproximativ cinci milioane de clienţi.
RIA Novosti: Russia's Putin, sultan of Brunei discuss energy cooperation
NOVO-OGARYOVO (Moscow Region), October 16 (RIA Novosti) – Russian Prime Minister Vladimir Putin and the sultan of Brunei opened their meeting on Friday with a discussion of energy cooperation.
Putin said that Brunei was one of the world's largest liquefied natural gas producers.
"We are also starting to develop this sector," he said.
The Russian prime minister also said he hoped Sultan Hassanal Bolkiah would attend the APEC summit in Vladivostok in 2012.
"We are ready to host the summit in 2012 in Russia's Far East. We hope to see you there," he said.
Bolkiah arrived in Russia on Monday and has met with Russian President Dmitry Medvedev, as well as officials from Russian state arms exporter Rosoboronexport for discussions on the possibility of future arms purchases.
Analysts believe Russia's trade with the southeast Asian nation could increase to $50-75 million over the coming three to five years. Last year it was worth $802,700 with Russian exports at $801,900 and imports at a mere $800.
Novinite: Bulgaria, Italy Prime Minsiters Discuss Joint Energy Projects
Italy's Prime Minister, Silvio Berlusconi (left) an dhis Bulgarian counterpart, Boyko Borisov (right) during their first official meeting on Sofia soil. Photo by BGNES
The Italian Prime Minister, Silvio Berlusconi, and his Bulgarian counterpart, Boyko Borisov, held their first Sofia meeting Thursday evening discussing energy projects and politics.
The meeting lasted only 30 minutes, but the talks are to continue later in the evening at the official dinner Borisov is giving in honor of his guest.
The two discussed the additional EUR 300 M in compensations Bulgaria hopes to receive from the EU for the closure of Unit 3 and 4 of the Nuclear Power Plant (NPP) Kozloduy, and Berlusconi vowed his firm support in the matter.
The Italian PM was adamant that the "South Stream" gas line is a project that must be completed, adding it is strategic for both countries and he had discussed it with Russian PM, Vladimir Putin, in Istanbul, during the negotiations between Turkey and Russia about "South Stream" and the "Burgas-Alexandroupolis" oil line.
When asked if Italy can guarantee that "South Stream" will secure Bulgaria's independence of Russian gas supplies, Berlusconi pointed out that it was not Italy's fault gas can be found mostly in Siberia, and explained his country wants to add another gas line that would not go through the Ukraine so that the supplies are not fully dependent on the Ukraine's politics.
Berlusconi also stressed on the importance of diversifying energy supplies and the importance of nuclear energy, but declined answering questions if Italy has had talks about participating in the project for a second NPP in Bulgaria – Belene.
According to Borisov himself, Belene, and especially its financing, will be discussed during the dinner along with further talks about "South Stream." Other topics at the dinner will include the combat of organized crime, but Berlusconi already mentioned his pride of Italy's progress and noted lately 225 criminal groups have been crushed and 29 of the 100 most wanted arrested.
The Italian PM also spoke about Italy supporting Turkey's EU membership as a country that could become a bridge between Europe and the Arab world.
Berlusconi recalled previous meetings with Borisov, offered high praise for his strength and his ambitious program to change Bulgaria.
Other topics included intensifying trade between the two countries, despite the fact Italy is among the top 3 trade partners of Bulgaria, Berlusconi's previous support for Bulgaria's EU accession, reminders of his friendly relations with former Tsar and PM, Simeon Saxe-Coburg.
The Italian PM joked saying he was nervous about Borisov beating him in the ratings and asked his Bulgarian counterpart to be careful not to pass the 60,5% approval mark – Berlusconi's own.
When a reporter asked a question about the role of women in the life of a politician, Borisov was the first to answer: "Positive. What other can it be?"
Novinite: France GDF Suez May Consider Joining Nabucco Gas Pipeline
"We could look again" at the Nabucco project, which Gaz de France was interested in before becoming part of GDF Suez, Mestrallet said. Photo by BGNES
French utility GDF Suez, which is already in talks to join the OAO Gazprom-led Nord Stream pipeline, would also be prepared to take a fresh look at the Nabucco pipeline project,
The announcement has been made Thursday by Chief Executive, Gerard Mestrallet, the Wall Street Journal reported.
"We could look again" at the Nabucco project, which Gaz de France was interested in before becoming part of GDF Suez, Mestrallet said.
However, he said the project is "very complex" and involves many transit countries.
The Nabucco pipeline project, which has the backing of the European Union, is designed to reduce Europe's dependence on Russian energy imports. Nabucco would bring gas from the Caspian, Central Asia and the Middle East to the heart of Europe.
There's "no question for the moment," of GDF Suez also having a look at joining the South Stream project, a third major pipeline project to pump gas to Europe, Mestrallet added.
Novinite: Finance Minister: Bulgaria's Energy Policy Has Served Russia
Bulgaria's Finance Minister Djankov believes the former government served Russia's energy interests. Photo by BGNES
Bulgaria's energy policy has so far followed the "anything Russia wants" principle, Finance Minister Simeon Djankov said.
During a meeting with local businessmen in the southern city of Smolyan Thursday night, Djankov pointed out Bulgaria's energy policy under the previous government had been guided by a small group of party functionaries connected with pro-Russian interests.
The Finance Minister believes the idea to build the Belene Nuclear Power Plant has been launched without any economic analysis. In his words, a thorough analysis would show Bulgaria does not need the Belene plant.
"Even if this project is economically sound, it is unclear how it will be funded especially during the present crisis. The idea to construct such an enormous facility in order to export electricity is not serious. Even if it is built, there is not enough demand for electricity, especially abroad," Djankov said as quoted by BTA.
"In my view, the Belene idea has been connected with attempts to steal as much money as possible while claiming that this project is under way," said Djankov.
He also stated that if someone wanted to build the Belene NPP, the Bulgarian government would regulate the process but it would not participate with any guarantees as the previous government intended to do.
energia.gr: EDF: Talks With Gazprom On Taking Minority South Stream Stake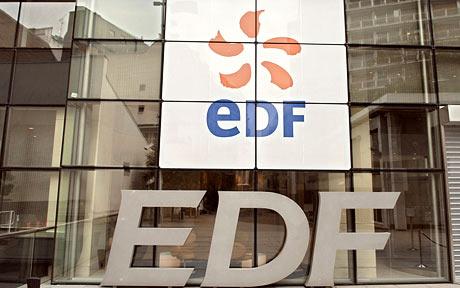 The chief executives of utility giant Electricite de France SA (EDF.FR) and Russia's OAO Gazprom (GAZP.RS) met here Friday to discuss the French company taking a minority stake in the planned South Stream natural gas pipeline, EDF said.

EDF Chief Executive Pierre Gadonneix and his Gazprom counterpart, Alexei Miller, discussed "the prospects for cooperation" between the two companies and "particularly the possible acquisition by EDF of a minority holding in the South Stream gas pipeline project…in partnership with the Italian energy company Eni SpA (E)," EDF said in a statement.

"Following a friendly and constructive meeting, the two CEOs confirmed their wish to continue discussions, which are expected to culminate in an agreement being signed in the near future," EDF said.
energia.gr: Turkmenistan To Resume Russia Gas Supplies This Month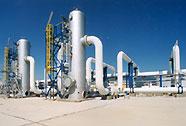 Turkmenistan, an energy-rich post-Soviet nation in Central Asia, hopes to resume gas supplies to Russia by the end of the month, a government official said Friday.

"Turkmengaz plans to resume supplies of gas to Russia at the end of October of this year," a Turkmen government official told AFP.

"Maintenance works" at the pipeline following an April blast that virtually halted Turkmen gas exports to Russia have been completed, the official said, requesting anonymity.

"Now we are planning to hold talks with our Russian colleagues from Gazprom" by end of the month, the official added.

"We've already managed to solve a number of technical issues related to gas supplies with the Russian side and this joint work speaks to our understanding of the prospects of the Turkmen-Russian cooperation in energy sphere."

A Gazprom spokesman said the company would not comment.

VTB Capital earlier this month said gas supplies from Turkmenistan to Russia would start either in October or November but was later forced to retract the statement following apparent pressure from Gazprom.

President Dmitry Medvedev's spokeswoman said on October 7 Turkmenistan and Russia had agreed a resumption of gas exports from the Central Asian after the Kremlin chief's visit to Turkmenistan last month.

Turkmenistan has accused Russia of abruptly decreasing the volumes of Turkmen natural gas, causing the pipeline to rupture, allowing Russia to drastically scale down its imports of Turkmen gas at a time when demand for gas in Europe fell.
Eurasia Daily Monitor: Azerbaijan-Russia Gas Agreement: Implications for Nabucco Project
Publication:  Volume: 6 Issue: 189
On October 14 in Baku, Azerbaijan's State Oil Company president Rovnag Abdullayev and Gazprom CEO Aleksei Miller signed an agreement on Azerbaijani gas exports to Russia. The move is a logical follow-up to the June 29 agreement, signed by the same company chiefs –in the presence of Presidents Ilham Alyiev and Dmitry Medvedev in Baku on that occasion– on the main principles of the gas trade between the two countries (EDM, July 2, 17).
This agreement turns Azerbaijan for the first time in history from an importer of Russian gas into an exporter of gas to Russia –albeit with small initial volumes– thanks to growing internal production in Azerbaijan. If understood and handled appropriately by the European Union and Turkey, this event can lend impetus to the E.U. and U.S. backed Nabucco pipeline project, notwithstanding European media speculation that Russia is pre-empting Nabucco's Azerbaijani gas supplies.
The documents just signed involve a framework agreement for the years 2010 to 2014 and a sale-and-purchase contract for 2010. During this first year Azerbaijan shall export at least 500 million cubic meters (bcm) of gas to Russia through the Baku-Novo Filya pipeline, for use in Russia's North Caucasus territories. Azerbaijan may increase that export volume during 2010, at its discretion. The gas may originate in any of Azerbaijan's fields (Trend Capital, www.day.az, October 14).
The Russian purchase price is not publicly specified. According to Abdullayev at the signing ceremony, the price-setting formula "suits the Azerbaijani side" – apparently a hint that the price is in line with the anticipated European netback prices for 2010. This had been Baku's objective all along in the negotiations. Miller had proposed to buy Azerbaijani gas at $350 per one thousand cubic meters in the lead-up to the June 29 preliminary agreement.
Azerbaijan used to import Russian gas until as recently as 2006 through the old Baku-Novo Filya pipeline, which runs for approximately 200 kilometers along the Caspian Sea coast from the Russian border to Baku. This line will now be used in the reverse mode to carry Azerbaijani gas to Russia. The volume envisaged for 2010 will use only a fraction of this pipeline's Soviet-era capacity. In addition, Azerbaijan is preparing its own section of the old Mozdok (Russia)-Gazimahomed pipeline, for possible reverse-use as a gas export outlet to Russia (Trend Capital, October 1).
Gas extraction in Azerbaijan is set to reach 27 bcm for 2009 (www.day.az, October 8). The rate of increase could have been faster, but has been affected by slowed development at the giant Shah-Deniz offshore field. That slowdown in turn reflects delays on the Nabucco pipeline project and Turkish government obstructions to a gas agreement with Azerbaijan. These two factors have postponed the opening of Azerbaijan's gas export route to the West. In this situation, Azerbaijan can only open an export route to Russia while awaiting progress on Nabucco and with Turkey.
Meanwhile, Azerbaijan remains committed to the Nabucco project. The government and the State Oil Company are consistently reaffirming Baku's readiness to supply 7 bcm per year for that pipeline's first phase. Construction work on Nabucco is now expected to start in 2011, for the first gas to flow by 2015 from Azerbaijan to Europe.
Consequently, Baku has set the time-frame of the agreement just signed with Gazprom to expire in 2014, so as to release Azerbaijan from obligations to Gazprom after that year. Miller, however, declared at the October 14 signing ceremony explicitly that Russia wants to prolong this agreement after 2015, and for larger volumes of Azerbaijani gas. That would pose risks for Nabucco. The October 14 agreement does not.
This agreement, however, reiterates and amplifies certain lessons for the E.U., Turkey, and U.S. that were in the June 29 preliminary agreement. Azerbaijan's move can actually help concentrate minds all-around on the Nabucco project, bearing the following considerations in mind.
First, the volumes committed to Gazprom are meager and the time-frame does not impinge on the Nabucco project, assuming that Azerbaijan retains the necessary Western support to pursue Azerbaijan's own Western choice. Awaiting Nabucco's commissioning, it makes sense for Azerbaijan to use the existing pipeline(s) to Russia for exporting Azerbaijan's growing surplus of gas during the interim period until 2014.
Second, this agreement does not allow Gazprom to compete against Nabucco for Azerbaijani gas. But the situation could change in Russia's favor, if Turkey's AKP government insists on its extortionate terms for the purchase of Azerbaijani gas and its transportation through Nabucco. By the same token, Washington and the reshuffled European Commission, now entering a new term of office in Brussels, are being reminded that they need to lift that logjam in Ankara.
Third, Baku's agreement with Gazprom is a reminder to Ankara that Azerbaijan does not totally depend on the Turkish gas market or the Turkish gas transmission route. From Azerbaijan's standpoint, adding a Russian export outlet –albeit a small one– is an export diversification move, away from Turkey's perceived monopoly on transportation, which the AKP government seeks to abuse. Azerbaijan can also use the Baku-Astara pipeline to Iran, or swap arrangements with that neighbor country, during the interim period until 2014.
Fourth, Baku is successfully ruling out Gazprom's wish to re-export Caspian gas to European countries, at a profit to Russia and at the expense of Caspian producers. Baku has stipulated that its gas shall be used in Russia's North Caucasus. And if the Russian purchase price is consistent with European netback prices (as envisaged at the time of the June 29 preliminary agreement), Baku will have achieved a strategic gain. Turkey's AKP government would place itself in an embarrassing position by insisting on worse terms than Russia has now consented to Azerbaijan. Across the Caspian Sea, Azerbaijan will have set a useful precedent for Turkmenistan to also demand European netback prices from Gazprom. If Russia declines to meet that benchmark, then a part of Turkmen volumes would become available for the proposed trans-Caspian link to the Nabucco project.