Money.ro: Construcţia gazoductului South Stream, în care este implicată şi România, ar putea începe în toamnă
Pregătirile pentru proiectul South Stream ar putea fi finalizate până în toamna acestui an şi vor permite începerea lucrărilor la construcţia gazoductului, a declarat prim-vicepremierul rus Viktor Zubkov, relatează RIA Novosti, citată de Mediafax.
South Stream, concurentul proiectului european Nabucco, în care este implicată şi România, va avea o capacitate anuală de 31 de miliarde de metri cubi. Gazoductul este dezvoltat de grupurile Gazprom şi Eni, din Rusia şi Italia, la care s-au alăturat Bulgaria, Grecia, Serbia şi Ungaria.
Capacitatea de transport de gaze natrurale ar putea fi majorată, ulterior, la 63 de miliarde de metri cubi anual.
"Până în septembrie-octombrie lucrările exploratorii vor fi încheiate şi toată documentaţia va fi gata pentru a ne permite începerea lucrărilor la South Stream în toamnă", a spus Zubkov, în timpul unei vizite la Berlin.
South Stream ar urma să devină operaţional spre sfârşitul lui 2015. Proiectul face parte din eforturile Rusiei de a evita statele de tranzit, ca Ucraina, în exportul de gaze naturale către Europa.
Premierul rus Vladimir Putin a anunţat, miercuri, la finalul unei întâlniri cu premierul turc Recep Tayyip Erdogan, că Turcia îşi va da acordul ca Rusia să construiască segmentul din Marea Neagră al gazoductului în 2010.
Nabucco urmează să transporte gaze naturale din regiunea Caspică şi Orientul Mijlociu către Europa Centrală, prin Turcia, Bulgaria, România, Ungaria şi Austria, pe o distanţă de 3.300 de kilometri, iar primele livrări sunt planificate pentru anul 2014.
Vocea Rusiei: O încercare nereuşită de a face concurenţă proiectelor ruseşti
Foto: RIA Novosti
Pe 14 ianuarie, în oraşul georgian Batumi a avut loc Conferinţa internaţională pe tema securităţii energetice, consacrată dezvoltării coridorului energetic din Sud. Georgia a subliniat importanţa transportului petrolului şi gazului via Georgia pe sub Marea Neagră în Ucraina, Belarus şi Polonia, de asemenea în România şi Bulgaria.
La lucrările conferinţei au participat Polonia, Ucraina, statele Baltice, Turcia, Turkmenistan, delegaţia SUA în frunte cu Richard Morningstar, trimisul special american pe probleme de energie, de asemenea Azerbaidjan, România, Bulgaria şi Ungaria. Pentru prima oară la un asemenea eveniment a participat Belarus.
Georgia a subliniat importanţa transportului petrolului şi gazului via Georgia pe sub Marea Neagră în Ucraina, Belarus şi Polonia, de asemenea în Bulgaria şi România. Ucraina, la rândul său, a prezentat planul de prelungire a conductei Odessa-Brody prin Ploţk până la Gdansk (Polonia). Se subînţelege că a fost examinat şi multchinuitul proiect "Nabucco", care presupune livrarea gazului din regiunea Caspică, a Asiei Centrale şi chiar a Orientului Mijlociu în ţările UE, de asemenea,  ocolind Rusia.
Participanţii la conferinţă au adoptat o declaraţie comună, în care au specificat încă odată poziţia privind principiile esenţiale de asigurare a securităţii energetice (tranzitul sigur şi fără întreruperi) şi s-au pronunţat pentru suveranitatea, independenţa şi integritatea teritorială a ţărilor participante la conferinţă. În cadrul conferinţei nu au fost adoptate alte documente concrete.
Merită să menţionăm că unii reprezentanţi ai ţărilor participante la conferinţa din Batumi au încercat să-şi diminueze dependenţa energetică de Rusia. "Însă deocamdată n-au obţinut succese deosebite", consideră analistul moscovit Valeri Nesterov. Acest lucru se observă după cât de încet se mişcă proiectul de ramificare a gazoductului la Gdansk şi White Stream, după încercările nereuşite de a învrăjbi Rusia şi Turkmenistan şi după creşterea interesului pentru South Stream al unor participanţi la Nabucco.
La rândul său, Ghennadi Şmal, preşedintele Asociaţiei Petroliştilor şi Industriaşilor ruşi, consideră "această conferinţă drept o încercare condamnată de la bun început la eşec. Este imposibil ca Rusia să fie înlăturată de pe poziţiile sale în mod aprioric! Nu este posibil să fim influenţaţi în vreun fel în această sferă. Potenţialul nostru este prea incomensurabil. Sunt convins că, în realitate, planul de creare a unor trasee antiruseşti va eşua.
Proiecte precum Nord Stream şi South Stream se vor realiza în mod sigur. Iar dacă se va construi South Stream, atunci perspectivele Nabucco devin extrem de modeste. În plus, soarta gazoductului Nabucco continuă să rămână incertă, având în vedere faptul că deocamdată nu este cu ce să se umple conducta. Vorbind despre Nabucco, nu trebuie să uităm despre alte pericole la adresa Nabucco, precum o anumită instabilitate a Georgiei şi Turciei", consideră Ghennadi Şmal.
Dacă lăsăm deoparte politica, atunci, în mod real, la Batumi s-ar fi putut doar stabili resursele de petrol şi gaze disponibile. Iar dacă  scopul a fost să se examineze modalitatea de luptă împotriva Rusiei pe piaţa energetică, atunci, până în prezent, nimeni n-a avut succese deosebite în realizarea proiectelor care ocolesc Rusia.
RIA Novosti: Russia can play vital role in recovery of Iraqi economy – Iraqi MP
Russia can play a key part in the recovery and development of the Iraqi economy, an Iraqi MP has said.
"Inviting Russia to take part in the reconstruction and development of the Iraqi economy" would be of "huge significance" Hamid Majid Musa told the Iraqi TV channel Al-Mashreq, adding that Russia is a "great power that possesses a powerful economy."
He also said that opening up business opportunities for Russian companies would lead to other countries entering the Iraqi market.
The Soviet Union was one of Iraq's key economic partners for a number of decades, and Soviet specialists were involved in a number of large oil and gas projects. Russia continued this relationship after the split up of the Soviet Union, leaving Iraq only after the U.S.-led invasion of 2003.
A number of Russian energy companies have recently begun moving back into the country, but the lack of a stable security situation has made a large-scale return so far infeasible.
RIA Novosti: Work on South Stream pipeline may start in fall – Zubkov
Preparatory work ahead of the construction of the South Stream pipeline could be completed by the fall of 2010, Russian First Deputy Prime Minister Viktor Zubkov said on Saturday.
The South Stream project, designed to annually pump 31 billion cubic meters of Central Asian and Russian gas to the Balkans and on to other European countries, involves Bulgaria, Serbia, Hungary, Italy and Greece.
The pipeline's capacity could be eventually increased to 63 billion cubic meters annually.
"By September-October, exploratory work will be completed, and all the documentation may be ready to allow us to begin work on South Stream by the autumn," Zubkov told journalists in Berlin.
The gas pipeline is expected to start operating in late 2015. The project is part of Russia's efforts to cut dependence on transit nations. It is a rival project to the EU-backed Nabucco, which would bypass Russia.
RIA Novosti: Gazprom confirms plans to start Nord Stream construction in April
Gazprom head Alexei Miller confirmed on Friday the Russian energy giant's plans to begin construction of the Nord Stream gas pipeline's undersea section in April and start pumping gas in 2011.
"In April we plan to start the construction of the sea section. Construction will start from the Russian direction, from the Leningrad Region," Miller told journalists.
The Nord Stream pipeline, which will pump gas from Siberia to Europe under the Baltic Sea, bypassing East European transit countries, will be 1,220 kilometers (760 miles) long.
It will pass through the waters of five countries, all of whom have approved the project, although one permit is still required from Finland. It is expected to be issued this month.
The pipeline will consist of two parallel lines. The first, with capacity of around 27.5 billion cubic meters a year, is due for completion in 2011. The second line is due to be completed in 2012, doubling annual capacity to around 55 billion cubic meters.
It is being built jointly by Gazprom, Germany's E.ON Ruhrgas and BASF-Wintershall, and Dutch gas transportation firm Gasunie at an estimated cost of $12 billion.
Gazprom has already signed long-term contracts to supply gas through Nord Stream to customers in several EU countries including Germany, Denmark, the Netherlands, Belgium, France and the United Kingdom, Nord Stream AG said on its website earlier.
RIA Novosti: U.S. envoy in Azerbaijan to discuss energy supplies to Europe
A U.S. special energy envoy arrived in Azerbaijan to discuss energy cooperation on Friday, the U.S. embassy announced.
Special Envoy of the U.S. Secretary of State for Eurasian Energy Richard Morningstar will meet with Azerbaijani President Ilham Aliyev and other state and government officials to discuss cooperation and the diversification of oil and gas transportation routes from the region to European and global markets.
During his previous visits to Azerbaijan, Morningstar said the United States backed the Nabucco gas pipeline project and other initiatives guaranteeing energy security in Europe and the long-term development, independence and sovereignty of Azerbaijan.
Nabucco aims to pipe gas from Turkey to Austria, diversifying current natural gas suppliers and delivery routes for Europe and lessening European dependence on Russian energy. The project is backed by several EU states and the U.S. and is seen as rival to the planned Russian South Stream pipeline.
Nevertheless, Azerbaijan maintains close links with Russia and has doubled natural gas supplies to Russia to 1 billion cubic meters a year from 2010.
The contract raised concerns in Europe, which looks to Azerbaijan as a potential contributor to Nabucco.
With the economy looking to rebound from the recession of 2009 RT spoke with a range of Moscow based Economists and analysts about how the numbers are panning out for 2010.
We asked about key economic indicators including GDP growth, inflation, unemployment, oil, currencies and interest rates.
The outcomes in numbers are below.
Key Economic Indicators:
Macro Outlook
| | | | | | | | |
| --- | --- | --- | --- | --- | --- | --- | --- |
| | MED | Uralsib | UBS | FBK | Troika Dialog | Otkrytie FC | Deutsche Bank |
| GDP | 3.1% | 5.5% | 5.6% | -2% to -4% | 5% | 3.1% | 3.8% |
| Inflation | 6.5-7.5% | 9% | 8.5% | 9-11% | 5-6% | 9% | 8% |
| Oil (Urals) | $65 | $71.5 | | $50-55 | $70 | $75 | $65 |
| Rouble/Dollar | | 28.1 | 36.3 | >35 | 29-30 | | 29 |
| Unemployment | 8.6% | | | 2.8 mln | | | |
In their own words:
GDP/Economic forecast:
Vladimir Savov, head of the analytical department at Otkrytie FC
"The main drivers will be the industries oriented on domestic demand, retail, services, banking, and telecoms, followed by construction, real estate, and machinery later in the year . These were the sectors that were hit the most from the decline and, we think, they will be the ones to really start recovering."
"We have this 3 % growth rate, which is obviously not very much when we had the economy growing by 8 % in 2007. It's only to a degree the beginning of a recovery whereby it will take another two, three years maybe more where we will see the real GDP growing to the pre-crisis level of 2007."
Sergey Shapiguzov, FBK President
"The crisis appeared to be a much easier obstacle in comparison with those negative factors which are accumulated in our economy. So far we have managed to overcome a certain phase of crisis. That said, there are new challenges ahead. Therefore, I believe 2010 will be a year of adaptation to the crisis, the period of strategic decisions will begin when savings of former years are over. It will give a powerful incentive to the development of a market economy or re-birth of the State plan."
Vladimir Sokolin, Chairman State Statistical Committee
"We can truly say what will happen to our economy only starting from April-May of 2010. Russia has to wait for the rise of western economies since it didn't manage to change its economic model and climb down an oil needle.
"I expect production to recover after a 10% dramatic fall in 1H 2009, which was due to massive destocking. Currently output is recovering, and demand is correcting and, I think, this will be followed by a recovery in credit markets in 2010."
Anton Struchenevsky, a senior economist at Troika Dialog
"2010 will be brand new, neither a recovery nor a correction. It'll be a shift to a quality new economic model, more adequate and reliable. The industries that satisfy daily demand, like food and pulp and paper ones, will be the economic locos."
"Before Russia's economy was developing too fast, thus suffering so – called "growth diseases" and inefficient usage of resources both in private and governmental sectors. Now it's heading for a more stable pattern."
Yaroslav Lissovolik, chief economist at Deutsche Bank
"A change of an economic paradigm will be the main trend in 2010. As I see it, the upward trend in a consumer sector at the beginning of 2010 will be followed by an upturn in metallurgy and processing. This will be largely due to investment into infrastructure replacing massive social expenditure."
Igor Nikolaev, Director of Strategic Analysis Department of PKF
"The second wave of crisis is more than probable and we are expecting repetition of what we had in the second half of 2008: stock indices decrease, and what's worse for Russian economy, fall of the world's oil prices."
"We will see that if we look at the tendencies in retail. In September 2009 turnover was record low – minus 9.9% against the same period in 2008. The investment dynamic is not the best either: in September 2009 minus 18.6% in comparison with September 2008. The October numbers are not much better: minus 8.5 and 17.9% respectively."
Inflation:
Vladimir Savov, head of the analytical department at Otkrytie FC
"Inflation will be showing the same trend the last several months, we project 9 percent for next year, perhaps a bit higher than the government, we think that with the budget continuing to spend a lot of pensions and social safety, some inflation will be inevitable, but is still lower than in previous years."
Clemens Grafe, a chief economist for Russia and CIS countries at UBS
"Russia should aim for 5% inflation and keep it there."
Oil:
Vladimir Savov, head of the analytical department at Otkrytie FC
"Our forecast is that oil will be relatively stable, slightly growing, and our level for next year is around $75 per barrel. We think that earlier in the year prices could be lower than that, but later toward the same half of the year, as evidence of global economic recovery is mounting, the prices could start to grow more sustainably, but roughly we see the prices at the level where they are today."
Rouble/Dollar:
Vladimir Savov, head of the analytical department at Otkrytie FC
"We think that if oil prices remain within the current levels, then the Rouble will also remain relatively stable, with maybe a little appreciation for a forecast of 29 Roubles."
Clemens Grafe, a chief economist for Russia and CIS countries at UBS
"Russia´s monetary authorities need to have more flexibility on the Rouble and they need help from the ministry of finance."
Unemployment:
Vladimir Savov, head of the analytical department at Otkrytie FC
"I think we will se an improvement from the current levels as industry starts employing again, with more improvement to come in the 2nd and 3rd quarter of the year."
Igor Nikolaev, Director of Strategic Analysis Department of PKF
"The current improvement in the Russian economy is due to growing exports, but these improvements are not steady. In 2010 inflation will be 9-11% with 2.8 million of registered unemployed."
Rates:
Vladimir Savov, head of the analytical department at Otkrytie
"Probably if we see further slowdown in inflation, the CB may cut the refinancing rate further. Maybe one percentage point lower is possible. But at the end of the day, what matters is at what rates the commercial banks will be lending for the economy. We see today that the CB rate is below 10 %, while the rates on loans have actually not changed and are quite high. How much the CB cuts from these levels matters only to a small degree, it's how the banks lower their rates. It will take a bit longer. I think, the banks are still afraid of non performing loans and will lower rates only when they see that the process of increase of bad loans in their books has really stopped which, I think, will be probably in the 2nd or the 3rd quarter."
Retail Banking:
Anton Struchenevsky, a senior economist at Troika Dialog
"Next year will be quite challenging for Russia's banks as they will have to learn to work in a new economic environment, where the inflation is going down and the gap between credit and deposit rates is shrinking."
Novinite: Lower-Profile Georgia Forum Backs 'Southern Gas Corridor'
The energy forum in Batumi, Georgia, was downgraded from a summit to a conference as several presidents failed to show up. Photo by EPA/BGNES
Representatives of eleven countries participated Thursday in an energy forum in the Georgian port of Batumi which declared support for the EU-sponsored "Southern Gas Corridor".
The Bulgarian delegation included Minister of Energy, Economy, and Tourism Traicho Traikov. Georgia, Azerbaijan, Ukraine, Latvia, Lithuania, Estonia, Romania, Poland, Turkmenistan and Kazakhstan were also represented.
The forum was initially advertised as a summit but was later downgraded to an "energy conference at the highest level" since the Presidents of Azerbaijan, Lithuania, Latvia and Ukraine failed to attend it.
The forum supported the further development of the Southern Gas Corridor which is supposed to improve EU's energy security through diversification of sources of natural gas. The Southern Gas Corridor includes the planned Nabucco gas pipeline and the Turkey-Italy-Greece gas pipeline. It entails going around Russia and delivering Caspian gas to Europe through Azerbaijan and Georgia.
energia.gr: Eastern European, Caspian States Back EU Southern Energy Plan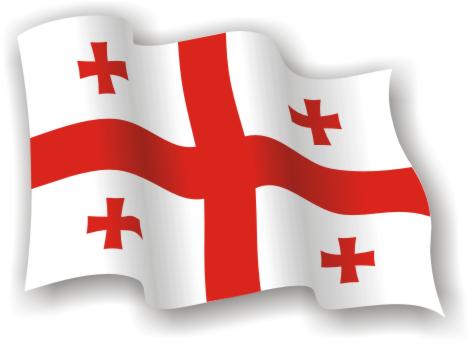 Eastern European and Caspian Sea states vowed Thursday to support the European Union's "Southern Corridor" plan aimed at reducing the bloc's dependence on Russian energy supplies.
Meeting for an energy conference in Georgia's Black Sea city of Batumi, top officials from 11 countries, including Georgia, Azerbaijan, Kazakhstan, Poland and Bulgaria, promised to boost efforts to co-operate on shipping gas from the Caspian Sea to European consumers while bypassing Russia.
But the conference was marred by the fact that national leaders didn't attend as planned. After announcing that numerous heads of state would attend and adopt a charter on energy cooperation, Georgian officials later said the meeting had been downgraded and no national leaders would be attending.
Officials said scheduling problems were to blame and a full summit will be held later.
In a joint statement, conference participants vowed "to unite efforts towards the strengthening of mutual energy co-operation…[and] to promote mutual confidence necessary for the successful implementation of the Southern Corridor."
The EU is hoping energy-rich Caspian Sea states such as Azerbaijan and Kazakhstan will provide supplies for the Southern Corridor plan's key component–the ambitious Nabucco pipeline.
The EUR7.9 billion venture is aimed at feeding 31 billion cubic meters of natural gas each year from the Caspian Sea to Europe starting in 2014. The pipeline is intended to reduce European reliance on Russian gas supplied through Ukraine–a route that has seen chronic interruptions amid payment disputes between Moscow and Kiev.
Russia is instead backing its own rival South Stream project and Wednesday announced it had won Turkey's backing for building a key section of the pipeline in Turkey's portion of the Black Sea.
georgiandaily.com: Silk Road Forum- Georgia, Russia, and the Future of the West
The Central Asia and Caucasus Institute and Silk Road Studies Program Joint Center will held Silk Road Forum – Georgia, Russia, and the Future of the West on January 18, 2010, 11.00-12.30 at ISDP, Västra Finnbodavägen 2, Stockholm-Nacka

The forum will feature Ronald D. Asmus , Executive Director, Transatlantic Center and Strategic Planning, German Marshall Fund of the United States, author of A Little War That Shook the World: Georgia, Russia and the Future of the West.

Comments will be made by Svante E. Cornell, Research Director, CACI & SRSP Joint Center
---
Over a year after the war in Georgia, the outstanding issues in European security that the war raised have yet to be addressed.
Ronald Asmus's book, A Little War That Shook the World: Georgia, Russia and the Future of the West, is being released in January 2010. In this in-depth study, Asmus takes us behind the scenes to explore the run-up to and the causes of the Russo-Georgia war of August 2008, with a particular focus on the Western diplomacy during the conflict. Although this war may seem like ancient history to some, the issues it raised are still very much with us. This was a war in which there were no winners, only losers. None of the underlying tensions have been resolved. There is no solution in sight for the future status of Abkhazia and South Ossetia.
Asmus argues that the conflict's root cause was not the future status of Abkhazia or South Ossetia but Georgia's desire to go West and Russia's determination to stop it. Asmus says in his book that the war was also part of a broader Russian move to stop NATO enlargement once and for all and to change the rules of a European security system that Moscow has concluded no longer served its interests.
As Washington and Moscow zero in on a new arms control treaty, it is time to look at what lies ahead in the West's relations with Russia. Most specifically, the U.S. and EU relations with Russia must examine how to deal with wider Europe and those countries lying between the borders of the EU and NATO and Russia.
Dr. Ronald Asmus is currently Executive Director of the Brussels-based Transatlantic Center and responsible for Strategic Planning at the German Marshall Fund of the US. He has played an important role in expanding GMF's operations in Brussels and its overall growth and expansion in recent years. Dr. Asmus has been a leading thinker, practitioner and policy entrepreneur working on US-European relations for over two decades. He served as Deputy Assistant Secretary of State for European Affairs from 1997-2000 and has been a senior analyst and fellow at Radio Free Europe, RAND and the Council on Foreign Relations. He has been a pioneering voice in the debate over post-Cold War European security and NATO's transformation. Dr. Asmus holds a Ph.D. in European studies and an M.A. in Soviet and East European studies from the Paul H. Nitze School of Advanced International Studies of The Johns Hopkins University. He received a B.A. in political science from the University of Wisconsin–Madison.
Mr. Asmus' book will be available for purchase at the event.
---
The Institute for Security and Development Policy is a Stockholm-based independent and non-profit research and policy institute. The Institute is dedicated to expanding understanding of international affairs, particularly the interrelationship between the issue areas of conflict, security and development. The Institute's primary areas of geographic focus are Asia and Europe's neighborhood. ISDP's Silk Road Studies Program constitutes the European leg of a joint Transatlantic Research and Policy Center with the Central Asia-Caucasus Institute of Johns Hopkins University's School of Advanced International Studies (www.silkroadstudies.org). It is the first Center of its kind in Europe and North America, and is today firmly established as a leading center for research and policy worldwide, serving a large and diverse community of analysts, scholars, policy-watchers, business leaders and journalists. The Joint Center publishes the CACI Analyst (www.cacianalyst.org), the Turkey Analyst (www.turkeyanalyst.org), the China and Eurasia Forum Quarterly (www.isdp.eu/cefq) and the Silk Road Paper series (http://www.isdp.eu/silkroadpapers).
bloomberg.com: Georgia to Build LNG Plant to Export Azeri Gas, Premier Says
Georgia plans to build a plant to liquefy as much as 30 billion cubic meters of Azeri natural gas a year for export to Europe, Prime Minister Nika Gilauri told reporters in Batumi today.
The plant will process gas from phase two of Azerbaijan's Shah Deniz field, Gilauri said. He gave no details about the timing or funding for construction of the plant.
Georgian Energy Minister Alexander Khetaguri said the plant will initially produce 5 to 10 billion cubic meters of LNG a year and will have a maximum capacity of 30 billion cubic meters.
bloomberg.com: Russian 'Shadow' Economy Accounts for 20% of GDP
Jan. 15 (Bloomberg) — Russia's so-called shadow economy may have grown to about one-fifth of output, according to the head of the statistics service, as illegal trade in everything from guns and drugs to gardening and tuition grew.
The shadow economy began expanding after the end of the third quarter last year as the labor market deteriorated, Alexander Surinov, head of the Federal Statistics Service, said in an interview with the government newspaper Rossiiskaya Gazeta.
Russia's economy, which last year contracted the most since the collapse of the Soviet Union in 1991, saw the unemploymentrate jump from 7.6 percent in September to a four-month high of 8.1 percent in November.
The shadow portion of the economy covers sectors including the production of banned goods and services, "stealth" output to evade taxes and services such as tutoring and gardening, Surinov said.
The estimate is an "indirect product of our macroeconomic calculations," Surinov told the newspaper.
Based on a total nominal gross domestic product of 10.5 trillion rubles ($354.9 billion) as reported by the statistics service in the third quarter, the shadow economy was worth about $71 billion. Russia's GDP was equivalent to 38.5 trillion rubles in 2009, or $1.3 trillion, according to a Finance Ministry estimate.
The country's statistics service is planning to start research into small businesses next year and wants to improve its coverage of personal incomes to provide a "different quality" of GDP estimates, Surinov said.
No Interest
While the service's regional branch offices have come under "certain pressure" from local authorities, federal officials have only criticized the speed with which data are provided and the extent of its revisions of indicators, Surinov said.
Vladimir Sokolin, Surinov's predecessor as head of the statistics service, complained last October about the decision to place his agency under the control of the Economy Ministry, saying government officials aren't interested in "objective statistical information," in an interview published in Itogi magazine.