Hotnews: Vladimir Putin negociaza cu liderii chinezi noi contracte energetice
Rusia si China vor sa exploateze impreuna mai multe zacaminte de carbune, minereu de fier si metale pretioase in Siberia, anunta presa de la Moscova. In acest context, premierul rus Vladimir Putin efectueaza o vizita la Beijing, pentru a intari relatiile cu cel mai mare consumator energetic din Asia. Vizita are loc in cadrul programului de cooperare lansat anul acesta de liderii celor doua state, potrivit cotidianului rus Vedomosti.
Programul, care cuprinde 205 proiecte comune, a fost aprobat si parafat de presedintii rus si chinez, Dmitri Medvedev si Hu Jintao, in cadrul unei intalniri la New York pe 23 septembrie, scrie AFP. "Aproape toate proiectele de pe teritoriul rus se bazeaza pe exploatarea de materii prime din Siberia Orientala si Extremul Orient", informeaza presa rusa, citata de agentia franceza de presa. De cealalta parte, chinezii vor construi in nord-estul tarii mai multe fabrici.
Tot acum, premierul Vladimir Putin viziteaza China, pentru noi discutii cu cel mai mare consumator energetic al Rusiei din Asia, informeaza Bloomberg. Anul acesta, Moscova a incheiat cu Beijingul contracte de petrol estimate la 100 de miliarde dolari. Acum, Putin negociaza un nou acord care ar urma sa transforme China in cel mai mare client al OAO Gazprom in ceea ce priveste gazele naturale.
Ziua: Pravda: Rusia se indreapta spre Romania pentru realizarea South Stream
In cazul in care autoritatile de la Sofia nu vor da cat mai curand un raspuns clar in privinta participarii tarii lor la South Stream, Gazprom va alege Romania pentru construirea gazoductului, noteaza, luni, publicatia pro-Kremlin Pravda, in editia electronica.
Jurnalistii rusi readuc in prim-plan declaratiile facute saptamana trecuta de seful Gazprom, Aleksei Miller, cand acesta anunta ca, desi nu au existat negocieri directe pe acest subiect, "este posibil ca o extensie a South Stream sa fie construita spre Romania". Luand in calcul atat afirmatiile lui Miller, cat si decizia Bulgariei de a se retrage din proiect, ziaristii sustin ca singura solutie a Gazprom va fi schimbarea traseului conductei prin Romania. In sprijinul acestei afirmatii, cei de la Pravda noteaza ca, in ciuda pozitiilor divergente asupra Republicii Moldova, guvernul roman nu a mai criticat in ultimul timp autoritatile de la Kremlin, lucru ce creeaza un mediu propice colaborarii intre cele doua tari.
Standard.ro: Gazprom va creşte cu maximum 15% în 2010
Cel mai mare producător de gaze naturale din lume, Gazprom, ar putea produce anul viitor cu până la 15% mai multe gaze naturale, de la 450-490 mld. metri cubi în 2009 până la 520 mld. metri cubi anul viitor, potrivit Interfax.
Estimarea pentru producţia acestui an a fost redusă de la 500 mld. metri cubi până la 450-490, iar pentru 2010 progonozele iniţiale înaintau cifra de 560 miliarde metri cubi. Până în 2020, Gazprom va ajunge la 590 mld. metri cubi.
Novinite: French Companies Interested in Privatization of Sofia Heating Utility
Bulgaria Economy Minister Traikov has announced the interest of two French companies in the privatization of the Sofia heating utility. Photo by BGNES
The leading French energy companies Gaz de France and Dalchia are interested in participating in the privatization of Toplofikatsiya, the heating utility of the Bulgarian capital Sofia.
This has been announced by Bulgaria's Minister of Economy, Energy, and Tourism, Traicho Traikov, who is part of the governmental delegation led by PM Borisov that visited the French capital Monday and Tuesday.
Traikov met with representatives of large French companies from various economic sectors. He said he had known earlier about the interest of the firms in question in heating utilities in Bulgaria, and that he used his Paris trip to explore it.
Traikov has informed the potential French investors of the current development of Toplofikatsiya Sofia as its ownership is being transferred back to the Sofia Municipality after in 2008 the Socialist-led government made it part of the state-owned Bulgarian Energy Holding.
energia.gr: TNK-BP Considers Upstream Projects In Iraq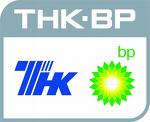 Anglo-Russian oil joint venture TNK-BP Holding (TNBP.RS) is considering the possibility of developing hydrocarbon resources in Iraq, the company said Monday.

"TNK-BP is interested in working in Iraqi upstream [projects] to the mutual benefit and in close cooperation with the central government of Iraq," TNK-BP said in a statement.

The company, half-owned by U.K. oil major BP PLC (BP), currently has no projects, activities or operations in Iraq.

TNK-BP is Russia's third-biggest oil producer.
energia.gr: BTC Pipeline Scheduled To Pump 24.6 Million Bbl In Nov

The Baku-Tbilisi-Ceyhan oil pipeline is expected to pump 24.6 million barrels of crude oil in November, down 1.8 million barrels from the volumes planned for delivery in October, according to a crude oil trader who received the loading program.

November loadings will amount to 820,000 barrels of oil a day, compared with 852,000 b/d last month.

BP PLC (BP) is a 30% stakeholder in the BTC pipeline, which carries Azeri crude from Baku in Azerbaijan to the Mediterranean port of Ceyhan in Turkey