ziare.com: Ministerul Economiei nu mai desfiinteaza Hidroelectrica
Ministerul Economiei, Comertului si Mediului de Afaceri (MECMA) vrea sa renunte la desfiintarea producatorului de electricitate Hidroelectrica si ii schimba denumirea in Hidroenergetica SA, pastrandu-si astfel datele de inregistrare la Registrul Comertului, dar si avizele si licentele.

Astfel, "Compania Nationala Hidroenergetica SA se infiinteaza cu pastrarea Hidroelectrica SA ca entitate juridica cu patrimoniul ce ramane din Hidroelectrica dupa divizare, aceasta din urma schimbandu-si denumirea in CN Hidroenergetica SA, concomitent cu absorbtia de catre aceasta a unor filiale ale Hidroelectrica SA si Termoelectrica", se arata intr-un proiect de Hotarare de Guvern postat luni pe site-ul MECMA.
Reprezentantii Hidroelectrica, cel mai mare producator de electricitate din Romania, au declarat luni ca, in acest mod, compania isi va mentine existenta si va fi simplificat totodata, din punct de vedere juridic, procesul infiintarii Hidroenergetica, unul din cei doi mari giganti energetici rezultati in urma reorganizarii sectorului energetic din Romania.
De asemenea, autoritatile intentioneaza sa transforme in societate comerciala sucursala Termoserv Paroseni, "din motive strategice si de sincronizare" si preluarea acesteia de catre Hidroenergetica, concomitent cu preluarea Electrocentrale Paroseni.
Prima companie nationala, Electra SA, va avea in structura Complexurile Energetice Turceni, Rovinari si Craiova, cu sucursalele lor, Nuclearelectrica, Societatea Nationala a Lignitului Oltenia (SNLO), S.H. Ramnicu Valcea, S.H. Sibiu, S.H. Targu Jiu, sucursale ale Hidroelectrica, care, prin operatiunea de divizare prin desprindere de patrimoniu, sunt preluate de catre Electra SA.
Cea de-a doua companie nationala, Hidroenergetica SA, va cuprinde patrimoniul Hidroelectrica, asa cum va ramane acesta dupa desprinderea partii din acesta, corespunzator sucursalelor S.H. Ramnicu Valcea, S.H. Sibiu si S.H. Targu Jiu, Electrocentrale Deva si Electrocentrale Bucuresti (cu sucursalele lor), fiind filiale ale Termoelectrica, Hidroserv-urile Bistrita, Slatina, Portile de Fier, Curtea de Arges, Sebes, Hateg, Cluj, filiale ale Hidroelectrica, patrimoniul Companiei Nationale a Huilei (CNH) Petrosani, in tot sau in parte, precum si patrimoniul aferent sucursalelor Electrocentrale Paroseni si Termoserv Paroseni, sucursale ale Termoelectrica, care se va desprinde din Termoelectrica prin constituirea a doua noi societati comerciale, care vor fi preluate prin fuziune de catre Hidroenergetica ulterior infiintarii acesteia.
Hotararea de Guvern prin care sectorul energetic din Romania se reorganizeaza si se comaseaza in doua mari companii, Electra si Hidroenergetica, a fost publicata pe 5 februarie in Monitorul Oficial. Potrivit Hotararii de Guvern adoptate pe 29 ianuarie, in urma proceselor de divizare si fuziune prevazute in HG, cel mai mare producator de energie electrica din tara, Hidroelectrica SA, si-ar fi incetat existenta.
money.ro: Ministerul Economiei renunţă la desfiinţarea Hidroelectrica şi îi schimbă numele în Hidroenergetica
Ministerul Economiei, Comerţului şi Mediului de Afaceri (MECMA) vrea să renunţe la desfiinţarea producătorului de electricitate Hidroelectrica şi îi schimbă denumirea în Hidroenergetica SA, păstrându-şi astfel datele de înregistrare la Registrul Comerţului, dar şi avizele şi licenţele.
Astfel, "Compania Naţională Hidroenergetica SA se înfiinţează cu păstrarea Hidroelectrica SA ca entitate juridică cu patrimoniul ce rămâne din Hidroelectrica după divizare, aceasta din urmă schimbându-şi denumirea în CN Hidroenergetica SA, concomitent cu absorbţia de către aceasta a unor filiale ale Hidroelectrica SA şi Termoelectrica", se arată într-un proiect de Hotărâre de Guvern postat luni pe site-ul MECMA.
Reprezentanţii Hidroelectrica, cel mai mare producător de electricitate din România, au declarat luni pentru NewsIn că, în acest mod, compania îşi va menţine existenţa şi va fi simplificat totodată, din punct de vedere juridic, procesul înfiinţării Hidroenergetica, unul din cei doi mari giganţi energetici rezultaţi în urma reorganizării sectorului energetic din România.
Potrivit Notei de Fundamentare a proiectului de act normativ, înfiinţarea Hidroenergetica, în varianta iniţială publicată în Monitorul Oficial din 5 februarie, ar fi întârziată de reînnoirea şi emiterea autorizaţiilor, avizelor, aprobărilor şi certificărilor necesare.
"Este esenţial pentru procesul de reorganizare a producătorilor de energie electrică şi termică ca noile companii naţionale a căror înfiinţare este propusă de Hotărârea Guvernului nr. 56/2010 să aibă loc într-o perioadă cât mai scurtă de timp şi, în orice caz, până la 30 iunie 2010. Înfiinţarea CN Electra şi a CN Hidroenergetica, conform metodei de reorganizare avute în vedere de varianta iniţială a Hotărârii Guvernului nr. 56/2010, ar putea fi întârziată de formalităţile cerute pentru reînnoirea / emiterea de către autorităţile, organismele şi celelalte entităţi competente (de exemplu ANRE, OPCOM, Transelectrica), a licenţelor, autorizaţiilor, avizelor, aprobărilor şi certificărilor necesare pentru îndeplinirea, în condiţii de legalitate, a obiectului de activitate de către companiile naţionale sus-numite", se mai arată în proiect.
De asemenea, autorităţile intenţionează să transforme în societate comercială sucursala Termoserv Paroşeni, "din motive strategice şi de sincronizare" şi preluarea acesteia de către Hidroenergetica, concomitent cu preluarea Electrocentrale Paroşeni.
Prima companie naţională, Electra SA, va avea în structură Complexurile Energetice Turceni, Rovinari şi Craiova, cu sucursalele lor, Nuclearelectrica, Societatea Naţională a Lignitului Oltenia (SNLO), S.H. Râmnicu Vâlcea, S.H. Sibiu, S.H. Târgu Jiu, sucursale ale Hidroelectrica, care, prin operaţiunea de divizare prin desprindere de patrimoniu, sunt preluate de către Electra SA.
Cea de-a doua companie naţională, Hidroenergetica SA, va cuprinde patrimoniul Hidroelectrica, aşa cum va rămâne acesta după desprinderea părţii din acesta, corespunzător sucursalelor S.H. Râmnicu Vâlcea, S.H. Sibiu şi S.H. Târgu Jiu, Electrocentrale Deva şi Electrocentrale Bucureşti (cu sucursalele lor), fiind filiale ale Termoelectrica, Hidroserv-urile Bistriţa, Slatina, Porţile de Fier, Curtea de Argeş, Sebeş, Haţeg, Cluj, filiale ale Hidroelectrica, patrimoniul Companiei Naţionale a Huilei (CNH) Petroşani, în tot sau în parte, precum şi patrimoniul aferent sucursalelor Electrocentrale Paroşeni şi Termoserv Paroşeni, sucursale ale Termoelectrica, care se va desprinde din Termoelectrica prin constituirea a două noi societăţi comerciale, care vor fi preluate prin fuziune de către Hidroenergetica ulterior înfiinţării acesteia.
Hotărârea de Guvern prin care sectorul energetic din România se reorganizează şi se comasează în două mari companii, Electra şi Hidroenergetica, a fost publicată pe 5 februarie în Monitorul Oficial. Potrivit Hotărârii de Guvern adoptate pe 29 ianuarie, în urma proceselor de divizare şi fuziune prevăzute în HG, cel mai mare producător de energie electrică din ţară, Hidroelectrica SA, şi-ar fi încetat existenţa.
money.ro: Micii producători de gaze naturale din România vor să facă investiţii de circa 5 mil. euro în 2010
Micii producători de gaze naturale din România alocă în acest an pentru investiţii circa 5 milioane euro, în lucrări de exploatare, de reabilitare a unor sonde sau în reţele de conducte de gaze, au declarat reprezentanţii Agenţiei Naţionale pentru Resurse Minerale (ANRM), citați de NewsIn .
Micii producători de gaze, care au acoperit anul trecut 2,5% din producţia de gaze a României, sunt firme care îşi adjudecă perimetre petroliere oferite de ANRM la concesionare, acestea reprezentând zăcăminte marginale la exploatarea cărora au renunţat cei doi mari producători de gaze din România, Petrom şi Romgaz, din motive economice.
"În anul 2010, Aurelian Oil&Gas va continua lucrările pe structura Voitinel pentru precizarea condiţiilor de exploatare a acestei acumulări de gaze descoperite în anul 2009 şi se va cerceta printr-o sondă structura Climăuţi, situată în perimetrul Suceava. Totodată vor continua lucrările de reabilitare în sonde operate de Amromco, firmă care intenţionează să sape şi sonde noi, în zone mai puţin depletate ale zăcămintelor concesionate", au declarat reprezentanţii ANRM.
Potrivit acestora, alte investiţii sunt legate de completarea reţelei de conducte, drumuri de accces şi alte lucrări de infrastructură necesare exploatării zăcămintelor de gaze naturale.
Producţia micilor producători de gaze din România este obţinută atât din zăcăminte mici, descoperite prin lucrări de explorare de firmele Aurelian Oil&Gas împreună cu Romgaz (Bâlca şi Frătăuţi) şi Wintershall, împreună cu Romgaz, (Sighişoara), Aurelian Oil&Gas împreună cu Regal (Vicşani), cât şi din zăcăminte aflate în stadiu avansat de exploatare, în care prin lucrări de reabilitare se realizează creşterea factorului de recuperare, categorie în care intră zăcămintele operate de Amromco, unele dintre ele având cotitular Romgaz şi Lotus Petrol.
Cei doi mari producători de gaze din România sunt Petrom (deţinut de Grupul OMV din Austria) şi Romgaz (deţinut de statul român, prin Ministerul Economiei, Comerţului şi Mediului de Afaceri). Romgaz şi Petrom au acoperit anul trecut 97,5% din totalul producţiei interne de gaze, restul de 2,5% fiind acoperit de micii producători de gaze: Amromco, Wintershall Mediaş, Lotus Petrol şi Aurelian Oil&Gas.
De asemenea, consumul de gaze naturale al României a scăzut în 2009 cu 15%, la 140.058.492 MWh (adică 13,2 miliarde metri cubi), faţă de consumul la nivel naţional din 2008, când s-a ridicat la 165.015.369 MWh (aproximativ 15,5 miliarde metri cubi), potrivit datelor Autorităţii Naţionale de Reglementare în domeniul Energiei (ANRE).
Producţia internă de gaze a României a fost, în 2009, de aproximativ 120.443.780 MWh (circa 11 miliarde mc gaze), adică 85% din consumul la nivel naţional, conform autorităţii din energie.
Bursa: China finanţează parcuri eoliene în România
Banca Chineză de Dezvoltare va susţine financiar firmele din Republica Populară Chineză pentru a investi în domeniul energiei eoliene în Româ-nia. "De luna aceasta, o delegaţie de specialişti în exploatarea energiei eoliene vor veni în România pentru primele demersuri necesare realizării investiţiilor în domeniu. Firmele sunt sprijinite de Banca Chineză de Dezvoltare care va finanţa proiectele", a declarat, vineri, la Tulcea, consulul general al Republicii Populare Chineze la Constanţa, Wang Tieshan, citat de Agerpres. Domnia sa a adăugat că proiectele privind realizarea parcurilor eoliene sunt în faza de studiu de fezabilitate.
Tulcea este considerat unul dintre judeţele cu cel mai mare potenţial în ceea ce priveşte energia eoliană, firme din ţară şi străinătate depunând deja documentaţiile necesare pentru a realiza 70 de parcuri cu 1.703 turbine. Până în acest moment, în judeţ există doar 13 turbine, organizaţiile neguvernamentale criticând însă investiţiile în domeniu anunţate de firmele private în condiţiile în care habitatele naturale sunt afectate, iar circa 80% din suprafaţa judeţului este inclusă în programul Natura 2000 prin care sunt protejate speciile de floră şi faună.
Vocea Rusiei: Nord Stream, un aport decisiv la securitatea energetică a Europei
Preşedintele Medvedev a numit Nord Stream un aport decisiv al Rusiei în asigurarea securităţii energetice europene. El a luat astăzi cuvântul la ceremonia de la Vâborg, consacrată începerii construirii gazoductului.
La ceremonie au mai luat parte premierul Olandei, Jan Peter Balkenende, secretarul de stat al Franţei pe probleme de comerţ exterior, Anne-Marie Idrac, comisarul european pentru energie, Gunter Ettinger, ex-cancelarul german, Gerhard Shroder, şeful consorţiului privind construirea gazoductului Nord Stream, Mattias Warnig. Discursul cancelarului federal al Germaniei, Angela Merkel, a răsunat la ceremonie sub forma mesajului video. În discursul său, preşedintele Medvedev a dat o apreciere înaltă cooperării ruso-europene în energetică.
"Nord Stream va permite să se transporte anual în Germania, Marea Britanie, Franţa, Olanda, Danemarca, Cehia, Belgia un volum suplimentar de aproximativ 55 miliarde de metri cubi de combustibil rusesc. Acesta este un exemplu al cooperării multilaterale extrem de eficiente în energie. El deschide posibilităţi pentru dezvoltarea infrastructurii energetice transnaţionale, pentru exploatarea în comun a zăcămintelor de gaze. Asta înseamnă că el va permite să se ridice capacităţile de producţie şi, cel mai important, să se creeze noi locuri de muncă şi în Rusia, şi în Europa.
Construcţia gazoductului Nord Stream a început în prezenţa preşedintelui Medvedev şi a altor personalităţi invitate la Golful Portovaia: acolo au fost sudate două conducte. Acest eveniment are o valoare simbolică, deoarece amplasarea conductelor pe fundul Mării Baltice a început mai devreme. Evenimentul respectiv are o valoare uriaşă: pentru prima dată se realizează un proiect de o asemenea amploare. Volumul comun al investiţiilor este de aproximativ 8 miliarde de dolari. Doar pentru punerea de acord ecologică a acestui proiect cu alte ţări s-au cheltuit în jur de o sută milioane de euro. După cum a menţionat în discursul său Dmitri Medvedev, gazul este un combustibil mai curat ecologic decât cărbunele sau petrolul.
Primele livrări de gaze vor începe în anul 2011, când va fi construit primul tronson al gazoductului. De acest proiect nu sunt interesate doar Rusia şi Germania, care de la început au semnat acest contract, ci şi alte ţări. Germania devine un fel de distribuitor, ea va livra combustibilul rusesc în diferite ţări, printre care în Olanda şi ţările din Europa Centrală. Există un proiect al livrărilor de gaz rusesc în Marea Britanie. Evenimentul simbolic de astăzi este începutul unui proiect de lungă durată.
RIA Novosti
: Gazprom agrees asset swap with Eni to join Libya's oilfield project
Gazprom announced on Monday it had agreed terms with Italy's energy company Eni on joining the Elephant oilfield in Libya in an asset-swap deal.
The terms were agreed after a meeting between Gazprom CEO Alexei Miller and Eni head Paolo Scaroni.
"The parties will prepare a corresponding agreement in the coming days and submit it to the Libyan government for approval," Gazprom said in a statement.
Under the deal, Gazprom is to take half of Eni's stake in the deposit with recoverable reserves of around 700 million barrels or a total of 33% in the project in exchange for Eni taking part in projects to develop northwest Siberian assets owned by the Arctic Gas company.
The Elephant oilfield, also known as the El Feel oilfield, is located onshore in Libya's Murzuq Basin. It was discovered in 1997 and produced about 125,000 barrels a day in 2006.
russiatoday.com: Nord Stream starts roll out of EU gas surety
The construction launch ceremony for the Nord Stream pipeline, which will supply Russian gas to Germany through the Baltic sea, has taken place at Vyborg.

A long awaited window to Europe: the start of construction of the Nord Stream pipeline, which will supply 25% of Europe's external gas needs within 2 years.
Unlike other consumers of Russian gas – Europe's concern is not the price but ensuring the volumes are there. Although demand has slumped, the EU expects it to recover to pre-crisis levels in about 4 years.
Aleksandr Medvedev, Director General of Gazprom Export, says demand is certain.
"For all the natural gas volumes destined for Nord Stream we have either contracts or binding agreement. Of course sometimes there is a long way to go from a binding agreement to a full contract but that's not the case with us."
The first leg of Nord Stream is being laid out at sea, with several ships working simultaneously towards Russia. The company expects to complete the project on time and within budget.
The financing of the project is $9.86 billion: the first phase complete, the second to be raised this summer according to Dr Rainer Seele, Chairman of Wintershall
"The financing for the first line we have already settled with the financial markets. And the second pipeline – the financing we will do over the summer."
To put that in perspective, Nord Stream will spend up to $17 million each day on the construction of every 2.5 kilometres, to be completed by September of 2011.
Portovaya compression station will the start of the long journey for Russia's gas on the way to Europe, with the project becoming a flagship for the new generation of gas infrastructure projects.
gazeta.kz: Presidents of Kazakhstan and USA made joint statement
Almaty. April 13. Kazakhstan Today – The President of the Republic of Kazakhstan, Nursultan Nazarbayev, and the President of the United States of America, Barack Obama, discussed strengthening of strategic partnership between the USA and Kazakhstan and committed to deepen bilateral cooperation to strengthen nuclear safety and non-proliferation, regional stability in the Central Asia states, economic prosperity and universal values at the session in Washington on April 11, the agency reports citing the press release.
Concerning nuclear safety and non-proliferation, 15-year-old experience of close cooperation between Kazakhstan and the USA and the successes in reduction of nuclear threats in Kazakhstan and all over the world has been underlined. The Presidents share the vision of the world without nuclear weapons. The USA highly assessed successful management of the President N. Nazarbayev and the contribution of Kazakhstan to nuclear disarmament and non-proliferation.
The Presidents noted successful realization of the joint program of reduction of threat and further cooperation, including on putting out of operation of the nuclear reactor BN-350 in Aktau and construction of the central reference-laboratory in Almaty.
The American President thanked the President of Kazakhstan for his initiative to host the international bank of nuclear fuel and expressed support to Kazakhstan in becoming the member of IAEA Board of Governors.
The President of Kazakhstan, N. Nazarbayev, invited B. Obama to visit Kazakhstan. The invitation has been accepted with gratitude.
georgiandaily.com: Obama's Stake In the Second Kyrgyz Revolution
By ARIEL COHEN
The Obama administration has been caught flat-footed once again—this time in Kyrgyzstan. Last Wednesday, as the opposition stormed the presidential palace in this Central Asian country, home to the strategic Manas U.S. air force base, Washington was celebrating its new START arms control treaty with Russia.
The administration didn't anticipate the annual spring riots escalating and sweeping away corrupt President Kurmanbek Bakiyev and his clan. Nor did it move fast enough to distance itself from Mr. Bakiyev, and recognize the temporary government led by Roza Otunbayeva, 59.
Secretary of State Hillary Clinton called Ms. Otunbayeva only this past Saturday, as did Special Assistant to the President Michael McFaul. This tardiness may be a costly mistake. For while Ms. Otunbayeva—who has served as Kyrgyzstan's foreign minister three times, as well as its ambassador to Washington and London—is a moderate, she is also close to Moscow, and so are her allies. Once in office, she immediately sent her deputy to meet with the Kremlin. One likely topic at those initial Moscow talks was the future of America's Manas base—no small annoyance to Russia, which also has a military outpost in Kyrgyzstan.
Russia has supported "Roza's Revolution," despite its past opposition to Eurasia's colored revolutions: the Rose Revolution of 2003 in Georgia; the Orange Revolution of 2004 in Ukraine, and the 2005 revolt in Kyrgyzstan. The reason is likely geopolitical: Mr. Bakiyev, like the leaders of those other uprisings, was too close to the U.S. for Moscow's comfort, as well as to China.
Mr. Bakiyev's rampant corruption and nepotism included appointing his young son, Maksim, as the head of the nation's development agency; and taking over the majority of businesses in the country, including lucrative fuel supply to the Bishkek airport.
For a while, the opposition and the media were free to protest Mr. Bakiyev's regime. But in the last couple of years, he has been on a rampage, arresting and reportedly even killing journalists and opposition leaders.
Because of the war in Afghanistan, Washington had to hold its nose and deal with Mr. Bakiyev and his predecessor. But ties to Moscow are strong in the heart of Asia. Mr. Bakiyev, his equally corrupt predecessor Askar Akayev, and Ms. Otunbayeva for that matter, are all Soviet-educated politicians with an affinity for Russian language and culture.
In 2007 and 2008, Russia put significant pressure on Kyrgyzstan to kick the U.S. out of the Manas air base that is crucial to resupplying troops in Afghanistan. Moscow handed Mr. Bakiyev a $2 billion assistance package in credit and loans, some of which he allegedly embezzled. In January 2009, however, Mr. Bakiyev signed a deal anyway with the Americans, and the Russians were left holding the bag. This spring Moscow retaliated with hiked tariffs for energy supplies, and blasting Mr. Bakiyev on Kremlin-controlled TV channels as a tyrant. In addition to the continuous U.S. military presence, Moscow was also miffed by Mr. Bakiyev's growing ties with Beijing, which brought Kyrgyzstan highway and railroad construction projects, investment, and Chinese access to natural resources.
In this latest Kyrgyz revolution, the Kremlin has moved with a lightning speed and judo-like agility, which may be an omen for things to come. Immediately following last week's revolution, Vladimir Putin distanced himself from Mr. Bakiyev, and offered help in quelling unrest. That, coupled with the provisional Kyrgyz government's publicly expressed "gratitude" to Moscow for its "assistance" to the revolution, indicates that there may already be deeper Russian involvement than meets the eye.
The main short-term challenge for the Obama administration will be to put distance between itself and Mr. Bakiyev. To that end, the U.S. can offer the provisional government assistance in putting the deposed president on trial for massive embezzlement and the murder of dozens of demonstrators. As the provisional government in Bishkek is constituted, the State Department and the Pentagon would do well to work closely with it.
The main long-term challenge for the U.S. will be to keep the Manas base open, even if Moscow disapproves and offers an alternative route with a higher level of Russian control. Ms. Otunbayeva already has said that Manas will continue to function "until the current contracts expire"—which will happen this summer.
The White House should provide Ms. Otunbayeva an opportunity to visit the Washington, D.C. she knows so well, to discuss the future of U.S.-Kyrgyz relations. And while Manas should remain America's top priority, for impoverished Kyrgyzstan, developing small and medium businesses and fighting corruption are paramount. The State Department should signal that the assistance package for Kyrgyzstan will be generous. The White House need not worry that Ms. Otunbayeva—Kyrgyzstan's "Ms. Clean"—will inappropriately benefit from U.S. taxpayer help.
In the last couple of years, Russia has scored some points in its "roll-back" of George W. Bush's Eurasian advances. First, the Georgian war and the European reaction to it all but froze Georgia's chances for NATO membership. Second, Mr. Yanukovich's victory in the Ukrainian presidential elections moved Kiev from a pro-Western orientation to neutrality. Now, the U.S. presence in Central Asia is at stake.
After the initial shock of the second Kyrgyz revolution passes, the Obama administration should make the former Soviet space once again a U.S. geopolitical priority. Our efforts in Afghanistan, and a Western presence in the heart of Eurasia, are at stake.
Novinite: Bulgaria Energy Holding Dissolved by End of June
Bulgaria's Economy and Energy Minister, Traicho Traikov (l), and the US Ambassador to Sofia, James Warlick, took part in a round table titled: "Bulgaria Attractive Investment Destination."
The Bulgarian Energy Holding (BEH), the mega-structure grouping all big state-owned energy companies will be dissolved by the end of June.
The information was announced Monday by the Bulgarian Economy and Energy Minister, Traicho Traikov, who spoke during a round table titled: "Bulgaria Attractive Investment Destination."
The cabinet is still mulling if they should make all companies now part of the Holding independent firms or group them in a suitable way, Traikov said.
According to the Minister, by the end of the year the National Electric Company (NEK) or parts of it such as the Water Power Plants (WPP), majority or minority shares of the Thermal Power Plants (TPP) "Maritsa-Iztok 2 and 3" would be offered for sale through the Bulgarian Stock Exchange.
Traikov says 2 of the owners of the 3 electric power distribution companies in the country are interested in purchasing the State shares while the 3rd one prefers for the State to remain their owner.
In addition, the Minister pointed out that the cabinet's measures aimed at organized crime and the improvement noted in the judicial system, contribute to increased interest towards Bulgaria on the part of foreign investors.
Shortly after coming into office in July, Bulgaria's Prime Minister Boyko Borisov announced plans to close BEH, but failed to push them through.
The cabinet subjected BEH to financial checks to find out how the money poured into it for raising its capital has been used.
BEH was created in 2008 with the merger of five state-owned companies – the National Electric Company NEK, the gas monopoly Bulgargaz, the Maritza Iztok Mines, the Maritza Iztok 2 Thermal Plant, and the Kozloduy Nuclear Power Plant into a EUR 4 B energy giant.
The holding is a sole owner joint-stock company with a 100% Bulgarian state ownership.
energia.gr: Wintershall:Still Not Concluded Gazprom Gas Price Talks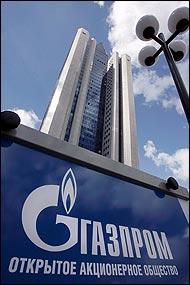 Wintershall AG, the upstream oil and gas unit of German chemicals company BASF SE (BAS.XE), said Friday it is still negotiating with gas giant Gazprom OAO (GAZP.RS) over prices and volumes, but insists on more flexibility from the Russian gas exporter.
"We are in the end stage of negotiations with Gazprom," said Wintershall Chief Executive Officer Rainer Seele, speaking on the sidelines of the official launch of the construction of the Nord Stream pipeline, which will ship natural gas pipeline to from Russia to Germany under the Baltic Sea .
"My main priority in the discussion with Gazprom isn't the pricing, Seele said. "The problem is with volumes, because the market is oversupplied," he added.
European gas markets are currently heavily oversupplied as the economic downturn weighed on demand, in particular from industrial customers that scaled down production during the recession.
Additionally, increased amounts of unconventional gas–such as shale gas and liquefied natural gas–entered markets across the world, which further exacerbated the oversupply situation.
Seele said his company will need more flexibility from Gazprom regarding the pricing of long term contracts, which are linked to the price of oil.
"We have a very strong customer market, and the customer ultimately decides what kind of pricing he prefers," Seele said.
Asked whether the long term gas contract price link to the price of oil is outdated, Seele said: "I don't care whether it's indexed to oil or to something else. At the end of the day, it has to be a price level which is competitive for the customer."
Over the past few months Gazprom has renegotiated gas supply contracts with European customers who sought more flexibility from the Russian company in terms of pricing and volumes. One concession Gazprom has made was to partially drop the oil-price link of gas-delivery contracts and instead index some contracts to spot market prices.
The move signals a major shift for the Russian gas producer, as it tries to defend its share of the European market amid lower demand and an increase in production of unconventional gas.
State-controlled Gazprom supplies more than a quarter of Europe 's gas needs, but saw demand in Europe –its key export market–plummet last year amid an economic crisis. European importers of Russian gas have criticized the company for lack of flexibility in its long-term contracts.
energia.gr: Energy Minister: Nationalisation of Power Utilities Will Not Prove Beneficial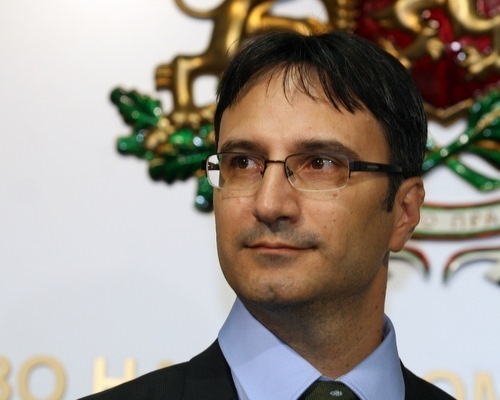 Nationalisation of the three power distribution companies in Bulgaria, owned by Austria's EVN, Czech CEZ and Germany's E.ON, was not a priority for the state and would not reap any dividend, Economy and Energy Minister Traicho Traikov told private national Nova Televisia on April 9 2010.
Before becoming a Minister in the summer of 2009, Traikov was a receiver in two utility companies owned by EVN in Bulgaria.
This was Traikov's first comment since Prime Minister Boiko Borissov said on April 7 2010 that the three power distribution companies could have their privatisation contracts cancelled if they did not pay dividend due to the state over the past five years.
Currently, the state holds 33 per cent in each of the three utility companies sold in 2005. On April 7, Borissov said that the Cabinet would ask for an audit of the three utilities to investigate the discrepancy between the prices at which the companies bought electricity from state-owned power grid operator NEK and the ones at which electricity was sold to consumers.
Bulgarian media quoted analysts speculating that the outburst was a calculated ploy to force utilities into paying a dividend, since the companies are allowed, under the terms of the privatisation deals, an annual profit margin of 12 per cent.
The dividend that Bulgaria would now receive would stand at between 250 million and 300 million leva, Deputy Economy Minister Maya Hristova told Bulgarian terrestrial television bTV on April 8.
On April 8, Borissov said that much will depend on the three companies' willingness to engage in a dialogue. Representatives of the three utilities met with Borissov later the same day, but no comment was given on what had been discussed at the meeting.
On April 9, Traikov said that at the beginning of January 2010 he had held unofficial talks with the three companies who had offered to pay dividends to the state for 2009.
According to Traikov, all members of the Cabinet knew about these talks. He also said that if the state had received dividends it would have reaped no more than 90 million leva because the net profit of the three companies since their privatisation was about 500 million leva. Of this sum, only half was subject to dividend and a mere third would have gone to the state.
The remainder, Traikov said, would have been paid to foreign shareholders and not reinvested in Bulgaria as was currently the case. He told Nova Televisia that it was better to have two thirds of the profit reinvested here instead of leaving Bulgaria for Vienna, Prague or Berlin. Still he said that, given the current situation with the Budget the three companies could pay dividend to the state.
In an interview with Bulgarian National Television on April 8 2010, Angel Semerdjiev, chairperson of the state Energy and Water Regulatory Commission (EWRC), said that checks will be launched to see how the three companies had complied with their investment plans and obligations.
According to him, of the three Austria's EVN had complied the most with its plans while the other two, CEZ and E.ON. had not. According to Borissov, the privatisation contracts were signed without any clear investment obligations, hence he had asked for a probe into the work of EWRC over the past five years.
The EWRC is independent by law and has the right to set energy prices in the country and control the work of energy utilities.
Eurasia Daily Monitor: Saakashvili Visits Washington: Georgia's Concerns and Contributions
US President, Barack Obama, will host the Nuclear Security Summit in Washington on April 12-13 and Georgian President, Mikheil Saakashvili, has been invited to participate. According to the Georgian presidential spokesperson, it still remains unclear whether the US president will meet separately with his Georgian counterpart on the sidelines of the summit (www.civil.ge, March 23). Many in Georgia fear that should this meeting not happen, Russia would have a serious argument to convince the Georgian public that Georgia's pro-Western road is deadlocked and Moscow is capable of isolating Tbilisi internationally. Obama's refusal to meet Saakashvili would resemble the shockwave Germany and France sent when they denied Georgia the NATO Membership Action Plan during the Bucharest summit in April 2008. Then, Russia did not wait long to attack Georgia.
As US Senator, Richard Lugar, stated in his report, published last December, since the Russian invasion in 2008 the US has suspended the transfer of lethal military articles to Georgia and the country lacks basic territorial defense capabilities (US Senate, December 22, 2009). Meanwhile, Russia has established its military bases in the occupied Georgian territories, which poses a direct threat to Georgia's national sovereignty.
Georgia has pursued strategic patience with Russia and has also deepened its cooperation with the West. Last November, Georgia sent 175 servicemen to Afghanistan to participate in NATO's International Security Assistance Force (ISAF) operation. The combat troops currently serve under French command, near the Afghan capital Kabul. Since the early fall of 2009 American instructors from the US Marine Corps have been providing training to the Georgian military and an additional 750 Georgian troops will soon be sent to Afghanistan to serve under US command. Tbilisi once again confirmed this pledge during the visit of several high-ranking American military officials to Georgia on April 6 (Imedi TV, April 6). Obama telephoned Saakashvili on April 6 to thank him for Georgia's "significant contribution to the international effort in Afghanistan," and expressed "the strong support of the United States for Georgia's sovereignty and territorial integrity" (www.civil.ge, April 7).
Georgian sources had earlier reported that some 40 American instructors were engaged in the training of Georgian troops for the Afghan campaign and the two-year training program was specially designed to prepare four Georgian battalions (www.civil.ge, September 3, 2009).
The Georgian contribution to support these efforts is not new. Prior to the Russian invasion in August 2008, Georgia had as many as 2,000 troops deployed in Iraq –the third largest contingent after the US and the UK. Georgia has also contributed to international mechanisms to bring peace and order to Bosnia and Kosovo.
President Saakashvili has repeatedly stated that by fighting in Afghanistan alongside US and other NATO soldiers, the Georgians are contributing to international security as well as their own security. This position was restated during Saakashvili's meeting with Richard Holbrooke, the US Special Representative for Afghanistan and Pakistan, who visited Tbilisi in late February as part of his high-profile trip to Afghanistan, Pakistan, Central Asia, Georgia and Germany. "Not only the fate of Afghanistan and the coalition countries depends on the success of this operation, but resolving many of our issues also depends on the success of our allies and friends –of those countries who support Georgia's future, and unity and welfare of the Georgian people," Saakashvili said (Official Website of the President of Georgia, February 22).
In addition to the deployment to Afghanistan, Tbilisi has also offered the US and NATO access to Georgian ports on the Black Sea and airports, as well as the country's transit capabilities "to develop a corridor for armaments across Georgia and Central Asia to Afghanistan" (Associated Press, January 28).
On March 2, Holbrooke highly praised the professional level of Georgian troops. "The US Marines, who are conducting the training and who do this as a profession, said these are among the best troops that they have ever seen," the special representative said. He also added that "they are going into Afghanistan with no national caveats, and after they unpack and get acclimatized, they will be integrated into marine operations in Helmand" (Official website of the State Department, March 2). Indeed, "no national caveats" is a feature that distinguishes the Georgian commitment in Afghanistan from some NATO members who refuse to participate in combat operations. Moreover, after bringing its troop numbers in Afghanistan to nearly 1,000, Georgia will have the highest per capita troop contribution "of any country in the world," as Holbrooke rightly observed.
Holbrooke also expressed the US government's gratitude for the Georgian contribution as did the Secretary of State, Hillary Clinton, when she spoke before the US Senate Committee on Foreign Relations on February 24: "Georgia remains a high priority to this Administration" and the US is "supporting the government of Georgia," as well as Georgia's "military deployment to Afghanistan with new equipment [and] new training." She then concluded: "We stand up for Georgia in many international settings against the very strong attitudes expressed by their Russian neighbors" (Official Website of the State Department, February 24).
Recently, the Pentagon announced that it would further strengthen the military capabilities of Georgia along with the Baltic States, Croatia and Hungary to prepare them for operations in Afghanistan and Tbilisi's decision to accommodate three former Guantanamo detainees has been hailed by the Obama administration as supportive of Washington's effort to close the controversial detention facility (Bloomberg, March 24).
Cooperation in Afghanistan, and over Guantanamo, is just part of the US-Georgia relationship. Washington has been supportive of Tbilisi ever since Georgian independence, providing financial aid as well as other assistance. Georgians believe that if the US had not offered unwavering support for their country's sovereignty, Russia would have attacked the capital Tbilisi during the 2008 military invasion (Rustavi-2 TV, March 31). In addition, an overwhelming majority of Georgians support the country's NATO membership efforts, despite German and French opposition under Russian influence.
The US-Georgian Charter on Strategic Partnership is a major framework paving the way toward deepening cooperation between the two countries, and the NATO-Georgia Commission has been established to facilitate the membership process. These are instrumental in promoting Georgian liberal reforms and democratic transformation.
Georgia is arguably the freest, most open, and the least corrupt society in the post-Soviet space, along with the Baltic nations. Its laissez-faire economic system has merited international acclaim, and significant improvements have been made to modernize the justice system, the penitentiary and the electoral process. The Georgian public broadcaster has recently completed the transformation of the Second Channel, modeling it on the British Broadcasting Corporation (BBC). Georgia has westernized its police, armed forces, public register and almost all other services. Even its fiercest critics admit that the country has left little remnant of its Soviet past.
Moscow continues the same old Soviet policy, and sees international relations as a zero-sum game. While Georgia remains outside the Euro-Atlantic collective security framework, Moscow will not stop isolating it and undermining its sovereignty and freedom of choice. As Georgia remains under a de facto arms embargo from the US and other NATO countries, Moscow sees this as Western weakness and tacit consent that it has a free hand in Georgia. Until the US and the European Union unequivocally demand that the Kremlin respects international law and withdraws all Russian troops from Georgia, peace and security on the European continent will remain undermined. The Obama-Saakashvili meeting might offer an opportunity to raise these issues.