Hotnews: INTERVIU Purtatorul de cuvant al Gazprom: South Stream va trece prin apele teritoriale ale Turciei, ocolind Romania
Gazprom pare sa fi decis, in urma acordului incheiat cu Turcia, ca traseul South Stream sa ocoleasca total Romania, folosind apele teritoriale turce in Marea Neagra, a aratat intr-un interviu acordat HotNews.ro purtatorul de cuvant al companiei, Serghei Kuprianov. In ciuda mesajului transmis la inceputul anului de Putin presedintelui roman, Gazprom nu renunta la intermediari in contractele privind livrarea de gaz Romaniei, dar semnaleaza ca ar fi deschis discutiilor daca "vor exista cereri aditionale de gaz" din Romania.
Reporter: Intr-un interviu acordat de vicepresedintele Gazprom, Alexander Medvedev, radioului public din Romania acum cateva luni, acesta spunea ca pretul gazului pentru Romania va ajunge de 220 de dolari pe mia de metri cub pana la sfarsitul anului. Puteti explica modalitatea in care se va ajunge la acest pret si de cand?
Serghei Kuprianov: Nu am dat niciodata o previziune privind un pret special in contractele noastre cu Romania sau cu orice alta tara. In mod public noi ne referim la previziuni asupra pretului mediu de 260 de dolari pe mia de metri cub pentru Europa, pentru 2009. Totusi, pretul petrolului a crescut la mai mult de 60 de dolari pe baril si de aceea creste si pretul mediu pentru gaz in Europa la 270-290 de dolari.
Reporter: Premierul Putin a transmis presedintelui Romaniei un mesaj (n.r. la inceputul anului, in timpul crizei gazului cu Ucraina) ca Gazprom este dispus sa renunte la companiile intermediare si sa vanda gaz direct Romaniei. Au existat discutii in acest sens cu ocazia vizitei ministrului roman al economiei la Moscova si ce exact ati decis atunci?
S. K.: Exista doua contracte in vigoare, pe termen lung, privind aprovizionarea cu gaz intre Gazprom si partenerii sai romani Conef Energy si WIEE (intermediarii intre Gazprom si Romania – n.red.). Totusi, daca vor exista cereri aditionale de gaz din tara dvs., Gazprom Group va fi in mod cert pregatit sa analizeze propunerile si sa incheie noi contracte. In acest context as vrea sa reamintesc faptul ca primele livrari de gaz natural din tara noastra Romaniei au inceput in 1979, acum exact 30 de ani, ceea ce e o dovada a cooperarii nostre bilaterale de succes.
Reporter: Ati cerut asistenta tehnica a Romaniei in proiectul South Stream. Va ganditi, in viitorul apropiat, sa invitati Romania sa se alature proiectului? Si de ce ar depinde aceasta invitatie?
S.K.: Participarea la acest proiect depinde in mare masura de dorintele exprimate de partea romana. Anul trecut, reprezentanti ai Gazprom s-au intalnit cu colegi din companiile Romgaz si Transgaz. La momentul respectiv, am prezentat un plan de actiune pe termen scurt si am alcatuit o lista a datelor de care aveam nevoie imediat pentru a stabili mai in detaliu posibile modalitati de dezvoltare a existentei capacitati de tranzit in Romania si crearea unor noi capacitati. Totusi, a devenit clar ca partea romana avea nevoie de mult timp pentru a pregati aceste informatii.
In privinta traseului South Stream pe sub Marea Neagra, se iau acum in calcul mai multe variante. Conducta va traversa fie zona economica exclusiva a Rusiei, Ucrainei, Romaniei si Bulgariei, sau a Rusiei, Turciei si Bulgariei. Dar este nevoie sa facem cercetari la scara larga inainte de a alege una dintre aceste optiuni. De la incheierea recentului acord verbal cu Turcia, am studiat in principal posibilitatea ca gazoductul sa treaca prin zona economica exclusiva din Marea Neagra a Turciei.
Gazprom a angajat compania Piter Gaz Company sa faca aceste evaluari. Piter Gaz face un studiu de pre-fezabilitate, care contine si o cercetare privind impactul asupra mediului, si de asemenea urmareste sa obtina permisele necesare de la tarile prin a caror zone economice exclusive sau ape teritoriale ar putea trece South Stream. Solicitari pentru cercetarile tehnice corespunzatoare au fost trimise deja, inclusiv partii romane.
Reporter: Pe care dintre propunerile de colaborare facute Gazprom de ministrul Economiei din Romania, in timpul vizitei sale la Moscova, le-ati gasit interesante si au sansele sa se concretizeze?
S.K.: Chestiunea este inca in analiza si nu s-a luat nicio decizie.
Reporter: In ce fel modifica acordul pentru Nabucco semnat in aceasta vara jocurile de pe piata energiei din sudul Europei, din viitorul apropiat?
S.K.: Nu va schimba nimic. Gazprom Group nu considera proiectul Nabucco concurent al proiectului nostru de gazoduct, South Stream. Noi operam pornind de la presupunerea ca cererea de gaz natural in Europa va creste in anii urmatori, in timp ce productia companiilor europene din tarile europene va scadea si rezervele lor se vor diminua.
Conform estimarii Agentiei Internationale de Energie, in 2020 Europa va avea nevoie de 100 de miliarde de metri cub de gaz rusesc si din est in plus fata de cantitatile de azi. De aceea exista loc pentru mai multe proiecte de infrastructura in Europa.
As vrea sa subliniez ca o caracteristica distincta a proiectelor noastre este existenta unor resurse pe care se pot baza si sustinerea tehnica aferenta. Nu este niciun secret ca South Strean este o modalitate pentru noi de a reduce riscurile asociate cu tranzitul gazului nostru prin Ucraina. In acest sens, Nabucco nu ne poate ajuta nici pe noi, nici clientii nostri.
Reporter: Multi analisti occidentali spun ca South Stream este un proiect extrem de ineficient economic. De ce prefera Gazprom un proiect atat de scump in locul asocierii la Nabucco?
S.K.: South Stream are, de fapt, o justificare economica clara, are resurse si piata, ceea ce garanteaza ca proiectul are o solida baza financiara odata ce vom ajunge la faza de investitii a proiectului. In mare masura se crede ca Nabucco este un proiect politic si ideologic din moment ce nu are inca materii prime si, in consecinta, ii lipseste finantarea. Pana la urma, in industria noastra gazul este vandut inainte ca gazoductele sa fie construite.
Nu este clar cum si cand va putea consortiul Nabucco sa rezolve aceste probleme cruciale. Cum va fi determinat costul proiectului? Asa cum este acum – de la granitele Turciei? In acest caz cine va construi partea de conducta prin care se presupune ca va fi adus gazul la granita turca din campurile unde se produce? Cine va plati? Actuala infrastructura din acea zona este in mod clar inadecvata.
In aceea ce priveste participarea Gazprom Group in acest proiect, o astfel de participare ar da complet peste cap fundatia ideologica a gazoductului Nabucco, care a fost conceput tocmai pentru a exclude participarea Rusiei. Este greu de conceput ca cei care l-au gandit ar vrea sa coopereze cu noi.
Rusiei i s-ar putea oferi participarea la Nabucco doar pentru ca ea sa refuze sa participe. In orice caz, preferam sa ne concentram pe proiectul nostru, South Stream, care pare mult mai realist. Ca tot a venit vorba, multi experti au spus ca fara gazul rusesc Nabucco va ramane o conducta goala, dar asta e o cu totul alta poveste.
Reporter: Este posibil ca un proiect atat de costisitor ca South Stream sa aiba ca efect un pret mare al gazului pe care il va plati consumatorul european?
S.K.: Pretul gazului nu este determinat de costul productiei sau transportului. In anii '70, intreaga lume a schimbat metoda de la principiul determinat de cost la cel al compatibilitatii pretului gazului cu cel al preturilor combustibililor concurenti. In prezent, principalele tipuri de combustibili concurenti sunt produsele petroliere, pacura si motorina.
Pretul gazului in contractele pe termen lung legat de pretul petrolului si a produselor petroliere este determinat printr-o formula de pret. O astfel de formula este rezultatul unui acord verbal intre vanzator si client si satisface interesele ambelor parti. Daca un proiect de infrastructura devine mai costisitor, ii poate lua mai mult timp sa ajunga la profit, insa este grija investitorului, nu a consumatorului.
Potrivit ultimelor noastre estimari, costul proiectului South Stream este comparabil cu cel declarat pentru proiectul Nabucco.
Reporter: Credeti ca folosirea gazului pentru productia de energie in Rusia poate determina o diminuare a exporturilor de gaz ale Gazprom?
S.K.: Nu. Resursele noastre si capacitatile de productie ne permit sa satisfacem atat piata rusa cat si diferitele piete pe care exportam, chiar daca aceasta cerere creste. Desi cererea de gaz scade din cauza crizei mondiale, se asteapta sa revina la nivelul de anul trecut dinaintea crizei nu inainte de 2013, chiar si potrivit celor mai pesimiste estimari.
Context:
Ministrul Economiei, Adriean Videanu, a fost in luna mai in vizita la Moscova, unde a discutat cu reprezentantii Gazprom. Ministrul a vorbit la intoarcere despre posibilitatea eliminarii intermediarilor din contractele cu Gazprom, despre memorandumul de colaborare care trebuie studiat de compania rusa si despre disponibilitatea de a oferi suport tehnic Gazprom in proiectul South Stream.
Limbajul diplomatic al lui Serghei Kuprianov, purtatorul de cuvant al companiei ruse, nu poate ascunde niste mesaje deja clare dinainte de vizita ministrului, pozitii ale Gazprom care nu par sa se fi schimbat.
– Conef si WIEE vor continua sa intermedieze livrarile de gaz, conform contractelor existente. insa Gazprom se arata dispus sa le discute daca Romania ar contracta o cantitate mai mare de gaz.
– Participarea Romaniei la South Stream pare un subiect inchis, intrucat nu mai reprezinta, dupa incheierea acordului verbal cu Turcia, nici un interes. Gazprom pare decis ca gazoductul sa ocoleasca apele teritoriale ale Romaniei si sa treaca prin cele ale Turciei si Bulgariei, oricum partenere la proiect.
– Gazprom isi reitereaza pozitia fata de proiectul Nabucco: un proiect "ideologic si politic", care nu are sursa de gaz asigurata, care pare sa aiba probleme atat din punctul de vedere al finantarii, cat si al infrastructurii in Asia Centrala.
Vocea Rusiei: Rusia şi Ucraina au depăşit toate divergenţele în domeniul gazelor
Rusia şi Ucraina au depăşit toate divergenţele în domeniul gazelor, a declarat premierul ucrainean, Iulia Timoşenko, la tratativele din Polonia cu omologul său rus, Vladimir Putin.
În afară de aceasta, Timoşenko a spus, după încheierea întâlnirii, că Rusia şi Ucraina s-au înţeles că Kievul va achita numai cantităţile de gaze consumate.
La rândul său, Putin a declarat că premierii rus şi ucrainean "au despre ce discuta întotdeauna", în special atunci când este vorba de dezvoltarea colaborării comercial-economice.
Vocea Rusiei: Rusia este dispusă să livreze Poloniei ţiţei şi gaz
Rusia este dispusă să livreze Poloniei petrol şi gaz, a declarat premierul rus, Vladimir Putin, în urma tratativelor purtate cu şeful Guvernului polonez, Donald Tusk.
Potrivit lui Putin, "proiectul Nord Stream nu a fost examinat detaliat. Însă, dacă cineva doreşte să-l prezinte drept antipolonez, atunci nu este aşa. Rusia deja a construit o conductă prin teritoriul Poloniei. În prezent, ea doreşte să diversifice căile de livrare. Este o practică normală în întreaga lume".
Putin a menţionat că schimbul ruso-polonez de mărfuri a atins un prag record.
RIA Novosti: Putin calls on Bulgaria to decide on energy projects
SOPOT (Poland), September 1 (RIA Novosti) – Russian Prime Minister Vladimir Putin has called on Bulgaria to make up its mind as soon as possible on joint energy projects with Russia.
Russia and Bulgaria have been discussing the construction of the South Stream gas pipeline and the Burgas-Alexandroupolis oil pipeline.
The South Stream project is designed to annually pump 31 billion cubic meters of Central Asian and Russian gas to the Balkans and onto other European countries via the Black Sea, with the pipeline's capacity expected to be eventually increased to 63 billion cubic meters.
Burgas-Alexandroupolis is a pipeline project between Russia, Greece and Bulgaria to pump Russian and Caspian oil from the Bulgarian Black Sea port of Burgas to the Greek Aegean port of Alexandroupolis.
"If for some reasons your government realizes that a certain project is not in Bulgaria's interest, I am convinced there will be no problems in our relations. We will discuss the project that will go ahead," Putin told his Bulgarian counterpart, Boyko Borisov.
"The only thing we ask is for you to make up your mind as soon as possible," he said, citing the Burgas-Alexandroupolis pipeline, whose construction has been under discussion for the past seven years.
"We have been discussing Burgas-Alexandroupolis for many years, but the talk here is just about 280 kilometers," he said, adding that Russia had built 1,500 km of pipeline from East Siberia to China in just two years.
"Just tell us 'no' and that's all. The same refers to other projects," he said.
On Tuesday, Borisov said Bulgaria saw no problems with the South Stream pipeline, and regarding the Burgas-Alexandroupolis pipeline, he said two local referendums would be held on the environmental security of coastal areas.
Borisov earlier said the new Bulgarian government, formed after recent elections, needed time to study joint energy projects with Russia.
Slovenian Prime Minister Borut Pahor, in his turn, told his Russian counterpart that his country hoped to receive a 50% share in a joint company that would manage the construction of the South Stream gas pipeline in Slovenia.
He added that the two countries were likely to solve all the remaining issues and to sign agreements on the project in the near future.
Novinite: Putin Wants from Borisov Quick Decisions on Russia-Bulgaria Energy Projects
Boyko Borisov (left) and Vladimir Putin (right) during their first meeting in Gdansk, Poland, on Tuesday. Photo by EPA/BGNES
Russia's Prime Minister, Vladimir Putin, has called upon his Bulgarian counterpart, Boyko Borisov, to make a decision on the realization of the joint energy projects as soon as possible.
Putin and Borisov met Tuesday night in Poland's city of Gdansk after the remembrance ceremonies for the 70th year since the start of World War II. The main topic of the first meeting of the two black-belt Prime Ministers was the future of the three joint energy projects – the Burgas-Alexandroupolis oil pipeline, the South Stream gas transit pipeline, and the Belene Nuclear Power Plant.
The Russian Prime Minister told his Bulgarian counterpart that Russia would understand if for some reason Bulgaria decided to give up one of the projects, RIA Novosti reported.
"If for some reason your government discovers that some of the projects is not in Bulgaria's interest, this will not cause any problems in our relations. We are going to discuss the projects that we are going to launch. We will find other projects for cooperation. The only thing that we are asking for is to have your answer as soon as possible," Putin declared.
He cited as an example the Burgas-Alexandroupolis Oil Pipeline and the fact that the discussions for its construction had already dragged for seven years.
Putin also assured Borisov that Russia was ready to provide the Bulgarian government with all the necessary information on the three energy projects. He pointed out that the projects in question were aimed at boosting Bulgaria's geopolitical status, and at creating new jobs in the country.
"We were unable to follow the course of the negotiations and did know the content of the agreements. This is probably why now we may have differences," Borisov said referring to the fact that the actual contracts for the three energy projects are not open to the public.
Bulgaria's Prime Minister, Boyko Borisov, made it clear he saw no issue with the realization of the South Stream gas transit pipeline, a Russian-sponsored rival to EU's project Nabucco, as cited by Interfax. "There are no problems with us about South Stream," he said.
However, Borisov also told Putin the planned construction of the Belene Nuclear Power Plant was the greatest matter of concern in Bulgaria.
Regarding the Burgas-Alexandroupolis oil pipeline the Bulgarian Prime Minister said it was fairly complicated because of environmental issues.
Borisov said that his government would likely become familiar with all documents on the three Russian-sponsored energy projects within one month. He thanked the Russian side for its readiness to send experts to Bulgaria, who would explain details of the bilateral agreements.
Bulgaria and Russia signed the agreements for the three above-mentioned energy projects in January 2008 during the visit of the then Russian President Putin to Sofia. The projects have been supported ardently by Bulgaria's Socialist President, Georgi Parvanov, and the former Prime Minister, Socialist Sergey Stanishev. Upon assuming office in July 2009, the GERB government of Boyko Borisov declared it would review all existing agreements and then make decisions on whether to go ahead with the projects.
energia.gr: Lukoil Completes Buy Of Total's Dutch Refinery Stake
Lukoil Holdings (LKOH.RS) has completed the acquisition of a 45% stake in a Dutch oil refinery from France's Total SA (TOT) for $600 million, Lukoil, Russia's largest independent oil producer, said Tuesday, RIA Novosti news agency reports.

"The value of the stake [in Total Raffinaderij Nederland], excluding crude oil and products inventory, was $600 million, in line with an agreement reached between Lukoil and Total last June," the Russian company said in a statement.

TRN is in the East Flushing harbor area in the southwestern Netherlands, one of world's largest oil and oil-product trading hubs [Amsterdam-Rotterdam-Antwerp], and benefits from access to well-established infrastructure, including the Maasvlakte Olie terminal, in which TRN owns a 22% share, the statement said.

The plant has a capacity of 158,000 barrels a day and a hydro-cracking unit, one of the biggest in Europe, with a capacity of about 68,000 barrels a day, the statement said.

The refinery is capable of processing Russia's Urals blend crude oil as well as significant volumes of straight-run fuel oil and vacuum gasoil, which will allow Lukoil to integrate the plant into its production chain.

The company will also be able to use TRN to supply and further develop its retail presence in Western Europe, the statement said.
energia.gr: Polish PM Hopes For New Gas Deal With Russia "Soon"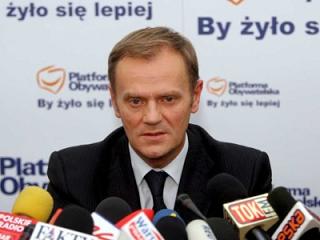 Poland hopes it will be able to sign a new natural gas agreement with Russia soon, said Polish Prime Minister Donald Tusk.

"Natural gas cannot and should not be a political issue in Polish-Russian relations, and should be a matter of common interest," Tusk told a press conference with his Russian counterpart Vladimir Putin in Sopot, northern Poland.

"This means that there is a chance that we'll soon complete negotiations and sign the gas contract," he added.

Poland has been hoping since the beginning of the year to compete the talks between the governments of Russia and Poland on additional gas supplies.

Poland needs to buy more natural gas from 2010 and its gas monopoly PGNiG (PGN.WA) is in negotiations with Russian energy giant OAO Gazprom (GAZP.RS) to increase supplies.

As a result of the Russian-Ukrainian gas conflict in the beginning of the year, Gazprom-linked gas trader RosUkrEnergo, which over the past years supplied Poland with 2.3 billion cubic meters of natural gas a year, lost access to its gas sources and stopped delivering to Poland via Ukraine.
energia.gr: Iran, Pakistan Start Technical Talks On Gas Pipeline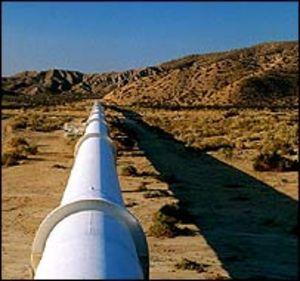 Iran and Pakistan started talks Monday to finalize the technical terms of a deal to build a pipeline to supply Iranian gas to the energy-hungry south Asian nation, state-run Saudi Press Agency, or SPA, reported late Monday.
The talks, which will last until Sept.2, will also discuss the gas delivery point in Pakistan, the agency reported.
Iran and Pakistan formalized an agreement on the pipeline in May after years of negotiations over the terms of the deal.
The two parties have agreed to complete the project by 2013, SPA said.
Iran has the world's second-biggest gas reserves after Russia, but U.S. sanctions, in existence for nearly three decades, are making it increasingly difficult for the country to access technology to develop its gas industry.
Bloomberg: Transneft Fights 27,000-Ton Oil Theft as Violence Surges
By Stephen Bierman
Sept. 2 (Bloomberg) — OAO Transneft, operator of the world's largest pipeline network, is struggling to combat oil theft in Russia's Caucasus as attacks on police strain security and federal funds fail to lift the region out of poverty.
Transneft opened an office in Dagestan, between Chechnya and the Caspian Sea, and now has 700 guards along its 300-mile pipe after thieves stole 27,000 tons of oil last year, a record for the region, Jafar Nasirov, Transneft's local chief, said in an interview.
State-run Transneft, building pipes to supply Europe and China, needs to show it can enforce security as Russia attempts to regain control of a region rocked by war and terror. Assaults on police in the republic, where inter-clan tensions have grown since the collapse of the Soviet Union in 1991, have surged in the past month and now occur almost daily.
"It will be impossible for Transneft to eliminate the problem," said Chris Weafer, chief strategist at UralSib Financial Corp., who has followed the Russian market from Moscow for 11 years. "There's something of a Robin Hood element to the theft. People feel they are being short-changed by Moscow and so are taking their share directly."
The link through Dagestan, connecting the Azeri capital Baku to Russia's Black Sea port of Novorossiysk, transported 5.8 million tons of oil last year. It ran through Chechnya until war and theft forced Moscow-based Transneft to reroute it in the 1990s.
Hot Taps
Thieves tap the pipeline by drilling a hole and filling oil drums they transport by car or truck. Investigating sites can be difficult because at times there are no roads or the pipe goes through farms or private land. Transneft's security has found "hot taps" in the pipe where it runs under houses and offices.
"Someone with a car needs only about half an hour to take 2 tons of oil," Nasirov said in an interview in Kaspiysk.
Transneft reorganized its security this year and stepped up patrols, stopping "large-scale" siphoning for now, he said. "The amount of theft could have doubled had we not done something about it."
Dagestan is dependent on Kremlin funds, and wages in the region are about $260 a month, according to the federal statistics service, less than half the Russian average of $557. The Dagestani leadership, which can distribute federal funds largely as it chooses, is losing control, said Masha Lipman, an analyst at the Carnegie Center in Moscow.
"People steal in other regions but the amount is hundreds of times smaller," Transneft spokesman Igor Dyomin said. "In other regions, criminals are caught and jailed. Here they have been left to go free and the blame put on terrorists."
Straining Resources
The Dagestan regional government says it's doing all it can to fight theft. Oil companies face robberies in other unstable regions, particularly Nigeria, where production by Royal Dutch Shell Plc dropped by more than half since 2005, Chief Executive Officer Peter Voser said in a presentation on July 30.
Urals Mediterranean crude averaged $95.13 a barrel last year and fell back to an average $55.64 a barrel this year.
Transneft absorbs the cost of missing oil, delivering full quotas to clients. While volumes stolen in 2008 were worth about $20 million of Urals oil, less than 1 percent of its net income of 70.5 billion rubles ($2.2 billion), the theft hurts as the company services its debt and seeks to eek out savings across its business amid financing efforts.
Transneft has taken more than $3 billion from a credit line provided by OAO Sberbank and will also receive $10 billion from China Development Bank Corp. It may also sell $1.1 billion of bonds this month as it seeks to fund major projects.
Rusting Tanks
"If in capitalism one is sure to make a profit of 300 percent, committing any crime is possible," said Arkady Egorov, Transneft's deputy head of security in Dagestan, citing philosopher Karl Marx. "Here, oil gives a chance for much more."
Thieves sell the crude to refineries at a discount or process it themselves. Authorities shut down a so-called mini- refinery in Rodnikovy this year after the owner failed to show a bill of sale for the 80 tons of oil found on site, Nasirov said.
The operation consisted of seven partially rusting storage tanks that looked like former railcars, connected by a pipe and hose to a concrete heating unit with tanks, pumps, and temperature and pressure valves. The Azeri crude shipped through the pipe is of a high quality, so it needs little refining and can be processed at simple facilities, Nasirov said.
One metric ton of diesel produced there could fetch as much as 20,000 rubles ($850) last year, Nasirov said. That compares with a peak of $1,191 for Russian diesel in July 2008. The same amount of stolen crude brought in as much as 10,000 rubles.
Likoil Chains
Dagestan has more than 40 such mini-refineries, he said. Authorities couldn't confirm that figure, Dagestan Interior Ministry spokesman Ruslan Ibragimgadzhiev said. These types of refineries are shut down when discovered, he said.
Local filling stations that mimick national chains are also common. A "Likoil" station, resembling an outlet of Russian oil producer OAO Lukoil, can be found just outside Makhachkala. Another station advertising itself as OAO Russneft, a closely held Russian producer, bears the logo of OAO Rosneft.
Nasirov said Transneft halted one of the more "major" siphoning operations in July, when a spill from a supposedly abandoned pipe led to the chance discovery of illegal tapping.
Criminals diverted crude into an unused pipe belonging to a different company and running downhill to the coast, where it's accessible by road and unguarded. The operation was detected after other criminals drilled into the pipe and caused a spill that attracted authorities, Nasirov said.
Violence Escalates
Police are focused on fighting the escalating violence. Last month, gunmen stormed a sauna, killing seven women, after murdering four police at a checkpoint. At least six other police officers were killed the same week, and a journalist was found dead, according to RIA Novosti. In the mainly Muslim Ingushetia region, a suicide bombing killed at least 24 people Aug. 17.
According to the Dagestan government's Web site, the region is home to more than 30 ethnic groups speaking as many different languages. Avars are the most numerous, followed by Dargins.
While the attacks aren't overtly political, the potential for separatist militants in Ingushetia, Dagestan or Chechnya to fund their operations through illegal oil sales may have prompted the tighter security, according to UralSib's Weafer.
"The problem of oil siphoning in Dagestan is more important for Moscow than the issue of financial loss," he said. "There is a real fear that the revenue from selling the oil may be funding the increasingly militant separatist movement in the region."
Georgia War
Transneft compensates for the stolen volumes with Russian Urals blend at Novorossiysk. A "natural loss" clause in contracts with oil producers allows that some oil will be lost in transit due to evaporation or other means. Transneft is usually left with surplus crude at year-end, which it can sell on the domestic market, even after the theft.
State Oil Co. of Azerbaijan, or Socar, provided roughly half of the volume from Baku last year. The rest was sent by tanker across the Caspian Sea from Kazakhstan and Turkmenistan and added to the pipe at Makhachkala. Socar receives its full contracted volumes, Deputy General Manager of Marketing and Operations Nuri Guliyev said.
The pipe was the only westward route left operating briefly last year when other pipelines shut amid the seven-day Russia- Georgia war and an explosion in Turkey. The strategic role played by the pipeline at that time highlights the importance for Transneft of ensuring full control over it.
"Transneft can probably hold the line for now," said Cliff Kupchan, a senior analyst at Eurasia Group. "But if violence in Dagestan reaches levels now seen in Ingushetia, the company will face a major challenge."
RIA Novosti: New gas pipeline for S.Ossetia costs $476 mln – Gazprom
TSKHINVALI, August 26 (RIA Novosti) – The newly-built gas pipeline in the former Georgian republic of South Ossetia costs 15 billion rubles ($476 million), a deputy CEO of Russia's energy giant Gazprom said on Wednesday.
Russian Prime Minister Vladimir Putin had a meeting on Wednesday with South Ossetian President Eduard Kokoity. After the meeting, Gazprom CEO Alexei Miller gave instructions to launch natural gas supplies through the newly built pipeline.
"It [the Dzuarikau-Tskhinvali pipeline] cost 15 billion rubles," Alexander Ananenkov said.
Construction of the gas pipeline, linking North Ossetia's Dzaurikau village to South Ossetia's capital of Tskhinvali, started in December 2006. The pipeline stretches for 169 km.
Ananenkov added that Gazprom and the South Ossetian government had agreed to establish a joint venture to run the 70.2 km-leg of the new pipeline using the latest technology.
The distribution of stakes in the JV is currently being negotiated, but it is already known that Gazprom will hold over 50%, according to Ananenkov.
The Gazprom official said the Russian gas monopoly would build more gas pipelines for the republic, and gave assurances that natural gas would be supplied to South Ossetia through Russian pipelines for at least another hundred years.
The republic has so far been supplied by gas through the Agara-Tskhinvali leg of the Georgian Tbilisi-Kutaisi trunk system, which South Ossetia will cease to use as soon as the Dzuarikau-Tskhinvali pipeline goes to full capacity.
Georgia's Foreign Ministry protested the pipeline's launch later on Wednesday.
"The Georgian Foreign Ministry is voicing a resolute protest at another violation on the part of Russia of generally recognized provisions and international law principles, as well as Georgia's territorial integrity, inviolability of state borders and national laws," the ministry said in a statement.
Today marks a year since Russia recognized South Ossetia, and another former Georgian republic, Abkhazia, as independent after a five-day war with Georgia over Tskhinvali.